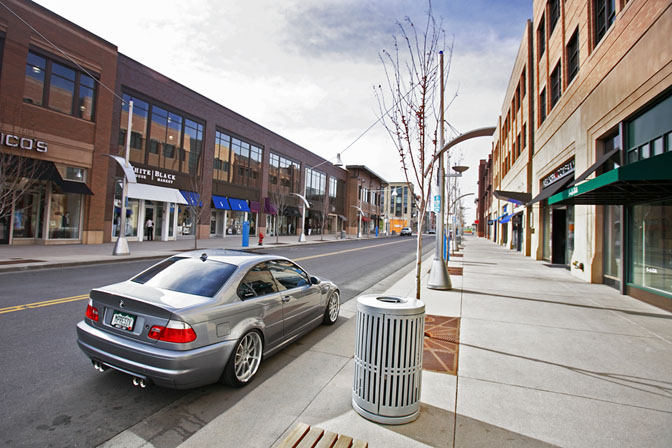 The E46 CSL that Paddy featured a few weeks back is a person favorite of mine, the same goes for Ronni Renaldi's supercharged M3. I'm not sure if he wanted to build himself a CSLreplica, but with a E46 M3 he was off to a good start. In the end, I even think he has build himself something better!
Ronni sure likes his cars, he previously owned a Audi S4 and a E39 M5 and has already sold this car to purchase a Mercedes Benz E55 AMG.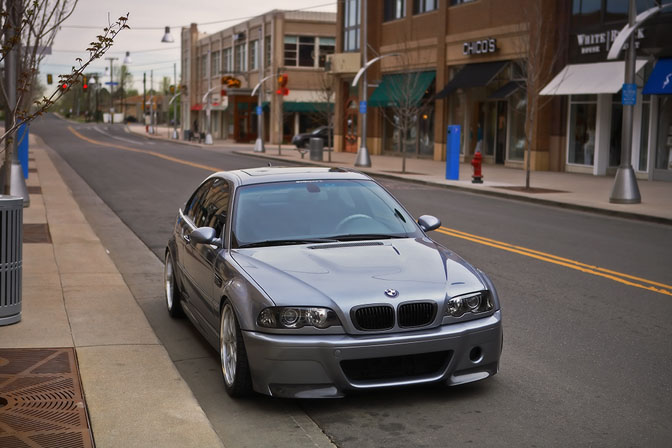 At the front we see the signature CSL frontbumper made by Vorsteiner with the carbon touches and a inlet for the airfilter. The kidney grills and side grills have been exchanged for carbon fiber ones. I just can't help staring at this picture, the front looks so menacing.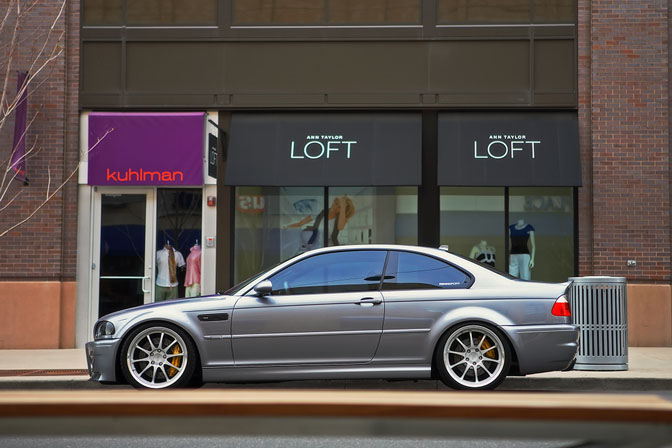 The side profile is even better with its Kinesis F110 wheels in 19"x8.5 in the front and 19×10 in the back. The wheels are shod in Bridgestone S03 tires. The drop is achieved by using KW Variant 2 coilovers.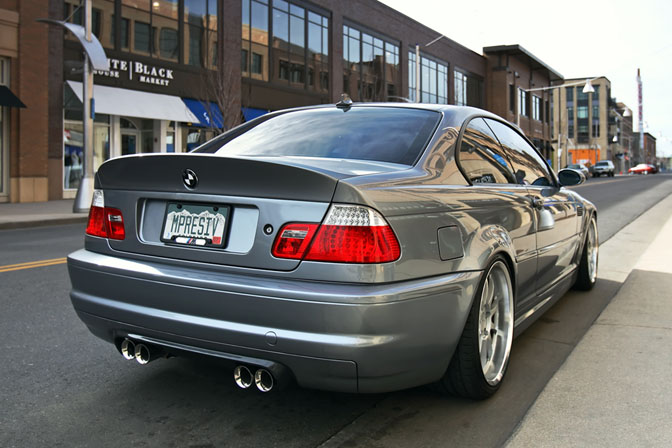 The OEM CSL trunk dominates the rear together with the Milltek exhaust tips.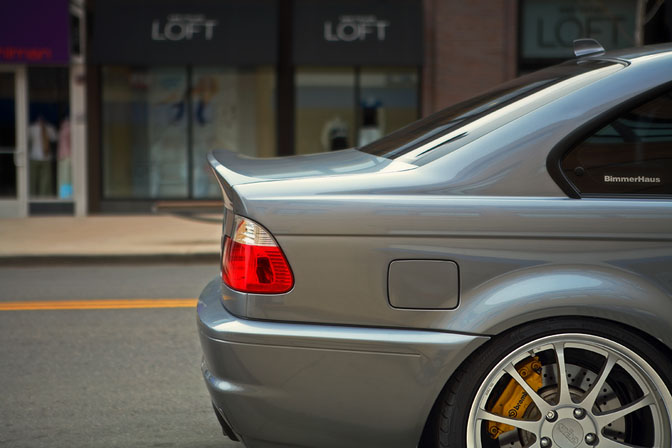 The upgraded Brembo brakes have 4 pistons in the back and in the front and aided by Hawks brake pads allround. The rotors measure 14" in the front and 12.9" in the rear. The rubber front brake lines have been ditched in favor for Goodridge stainless steel items.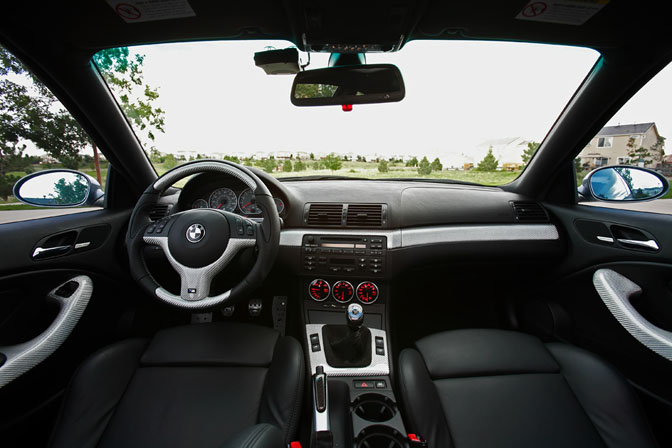 The interior features some really nice details, the Defi gauges take center stage. The rest of the interior is enhanced by more leather and silver carbon fiber.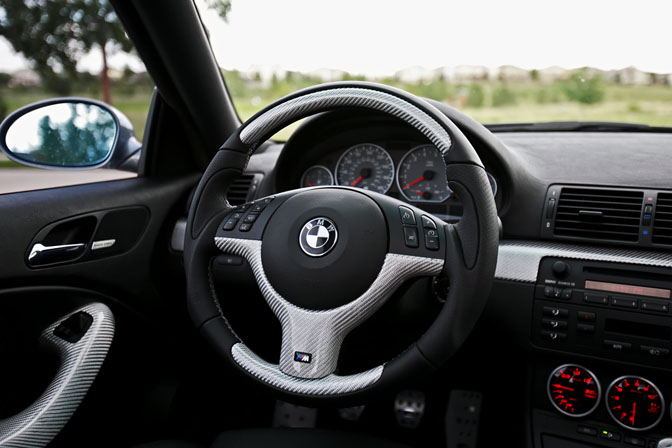 The perfect steering wheel has been custom made for Ronni using more silver carbon fiber. You can also spot the metal pedal set.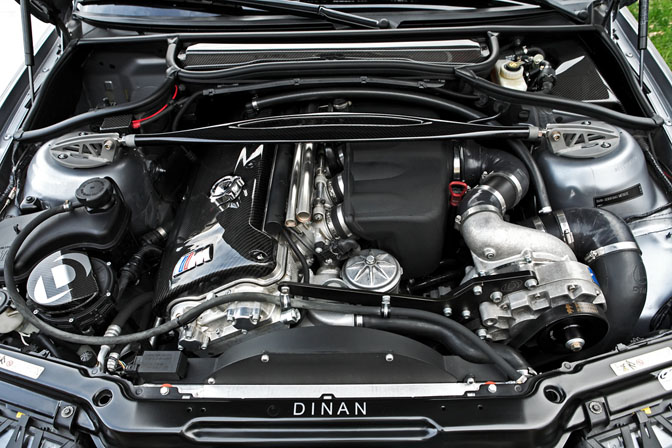 The heart that makes this car tick. The engine has been extensively modified using the best materials at hand. Most noticeable is the Dinan supercharger and the carbon engine cover. The Dinan charger operates at 4.5psi. Other Dinan items include a high flow air intake, larger fuel injectors, high flow throttle bodies and a larger capacity aluminum radiator.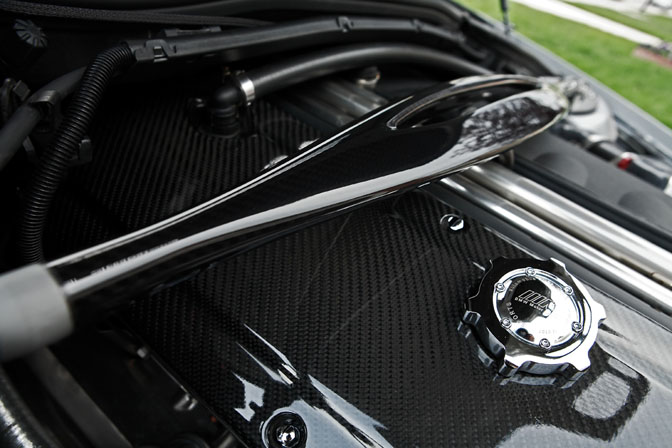 This carbon fiber strut bar is a real piece of art.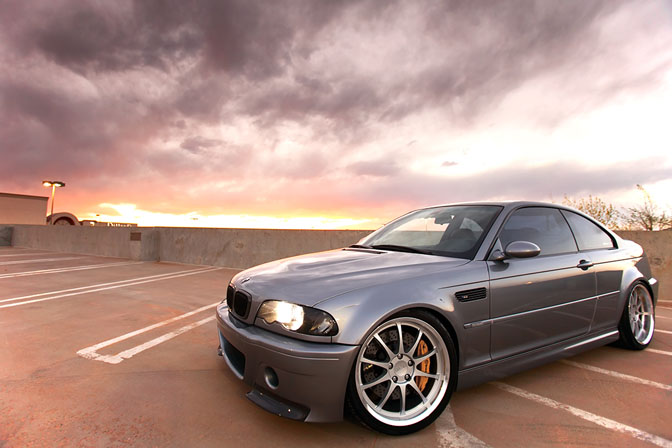 One last look at this amazing machine, what do you reckon is this car better than a CSL? If you can't get enough of this car I suggest you check this site with a full spec list and more photo's.
-Jeroen Willemsen