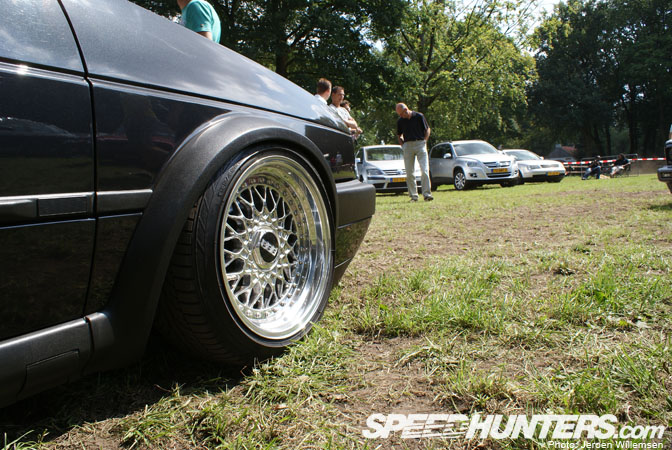 This second installment covers the outside grounds of the VW-Speed Summer Show. In the opening picture you see the most favorite wheel amongst the show goers. The community is really laidback and it seemed that for most of the people that attended it was more like a get together with 'old' and new friends.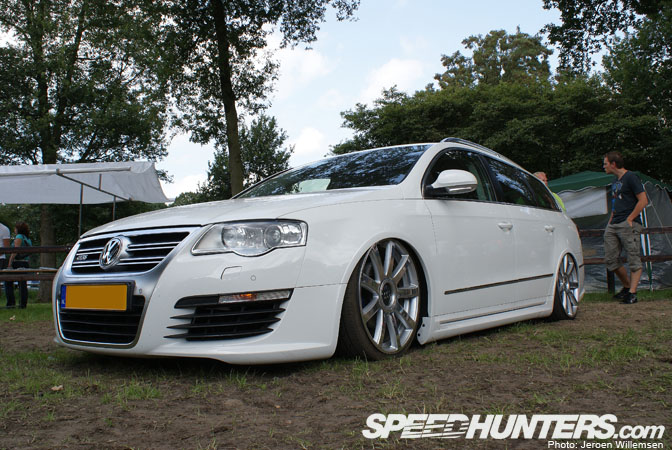 This Passat with Audi rims was right at the entrance and attracted a lot of attention, this was largely due to the airbag suspension. For our eagle eyed readers, it had a R36 logo on the grille, but it was not meant  to be. After checking it up close it revealed itself as a diesel.
This car rocked the best wheel fitment in my opinion, again with the classic BBS wheels.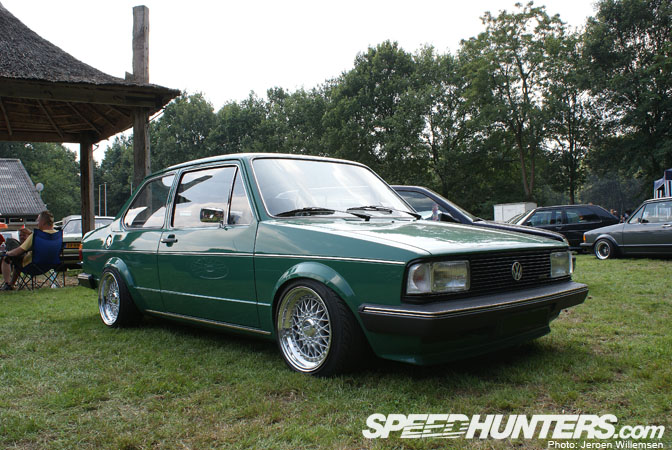 The rest of the car looked even better, man I would love to cruise around in a car like this.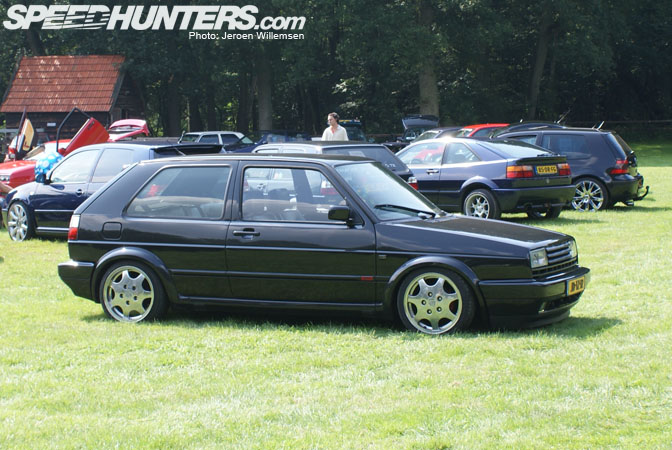 The perfect mk2? It was standing there all by itself as it was begging for attention. Who am I to not give it some?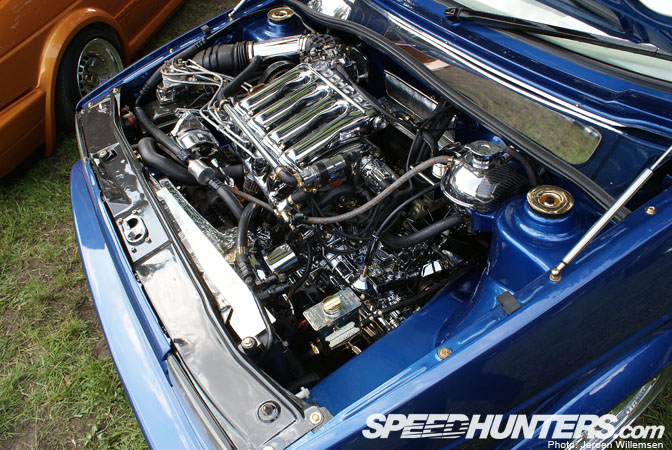 Another clean engine bay, the owner chromed almost everything including the gearbox.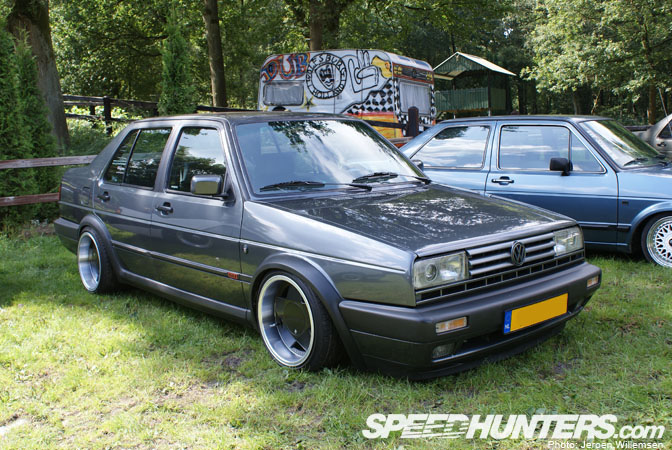 A perfect execution on this Jetta with its old school Borbet rims.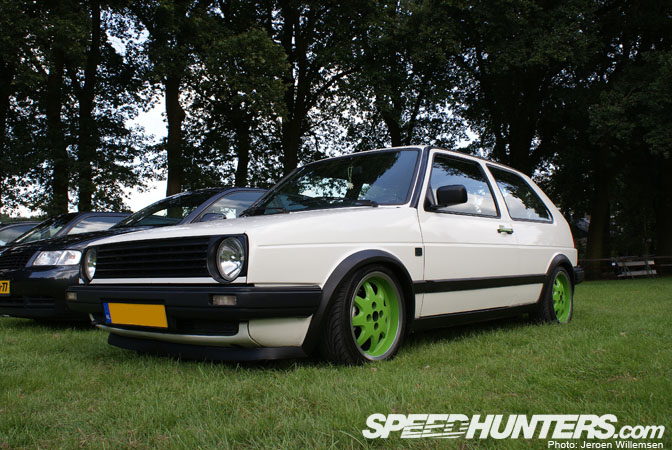 This car attracted my attention from the other side of the field, so I had to take a closer look. Life can be so simple.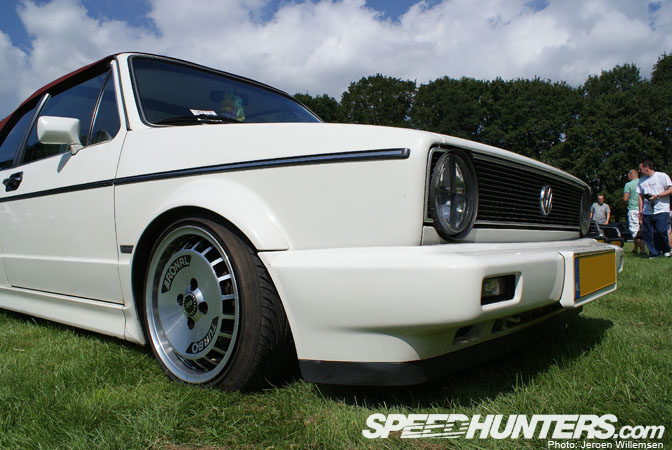 I have always been a fan of the Ronal Turbo wheel, they go hand in hand with this convertible Golf mk1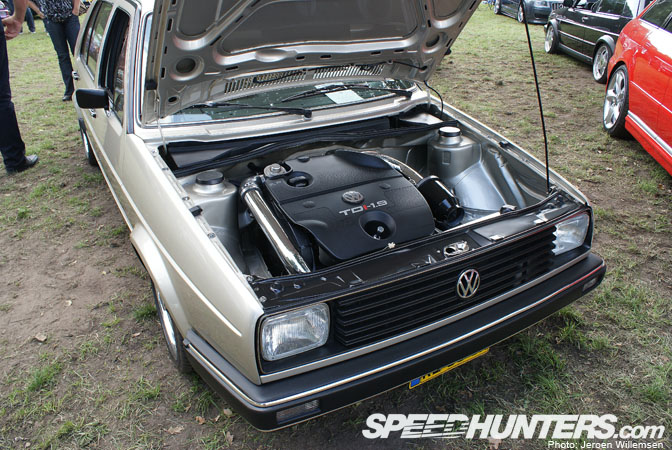 Diesel engine transplants are still a favorite amongst Vdubbers. Diesel is cheaper and you get tons of torque. This conversion in particular was very well executed.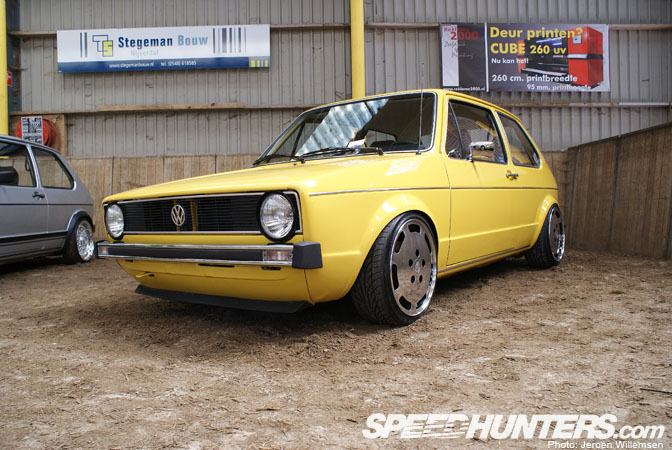 I had to snuck in these two last pictures taken inside. Which one would you take home this yellow one or…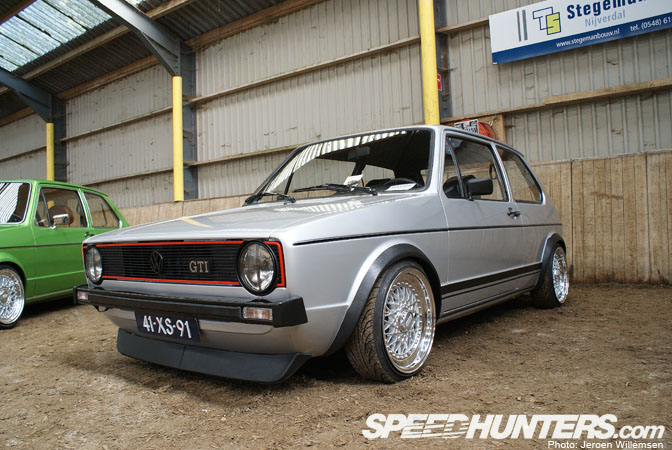 …this silver one?
I need to thank the people behind VW-Speed, they organized a very nice show where the atmosphere was really laid back.
-Jeroen Willemsen