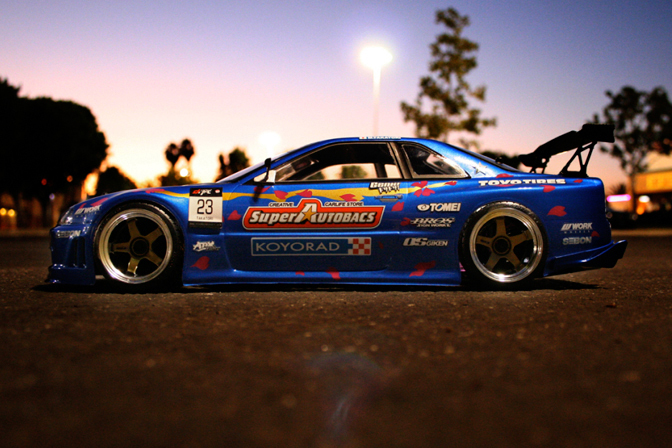 What's up everyone! My name is Marc Marquez. Rod was gracious enough to ask me if I wanted to a guest spot on Speedhunters featuring RC Drifting (as they are all AWD cars) and of course I couldn't pass it up! I love the work these guys do and i'm more than honored to contribute! In this short article, i'll give you a small glimpse of what the RC Drift scene has evolved into, hopefully you all like it!
Just a short little background on myself, I've been in the RC drift scene for a little over 4 years now, and compete in various RC competitions with my RC drift team, 'Touge Knights'. We compete in and around Southern California in competition  series such as RC Driftclub, HPI Racing Challenge Series, and Groovy Drift. In addition, we also compete in other independent RC Drift events held by drift teams such as, Team Arai and Drift Nutz to name a few. I've also been sponsored by RC drift specialty shops such as Genki Dori Dori, who is located in Japan, and also often work closely with HPI Racing to do most of their RC Drift demos. I'm often known to do replicas of actual pro drift cars and enjoy seeing how close I can get my RC to look like the actual car. Below, you'll get to see most of the shells i've worked on, as well as other creations by some of the most talented artists in the RC drift community. So, sit back and enjoy!
RC cars have come along way and so has the realism these cars can achieve. Everything from 1/10th scale licensed wheels and tires from major companies, to front mounted intercoolers and exhausts. Here is an example of a 1/10th scale version of Michihiro Takatori's Super Autobacs R34 with Work Meister S1's and Toyo Proxes R1R's.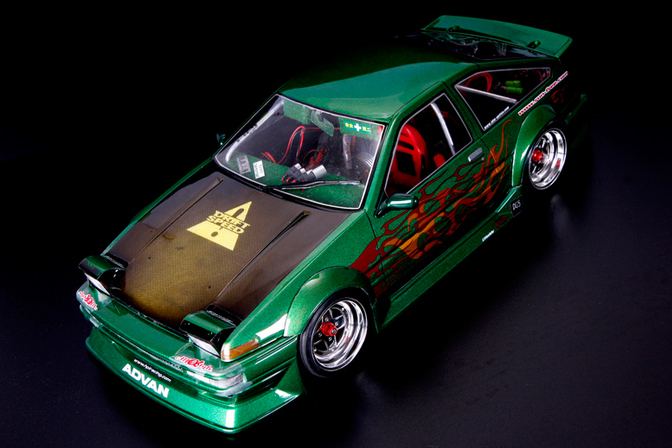 This AE86 was made by Masa Ito from Team Arai RC Drifters. A lot of custom work went into making this beautiful shell. You can see things like custom paint, carbon kevlar hood, a Recaro seat and even a dashboard complete with gauges.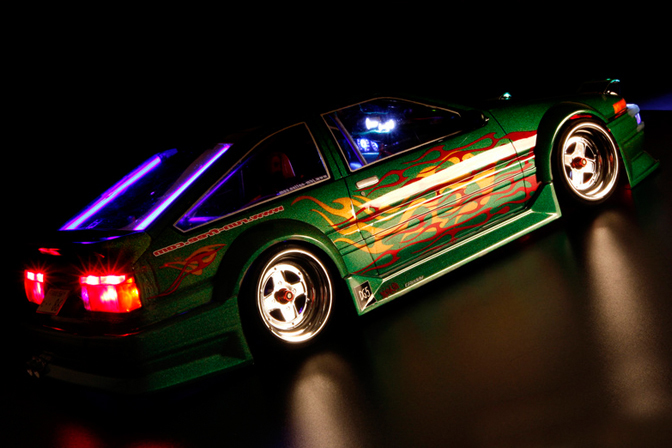 Even cooler is that everything inside the car lights up, even the roll cage!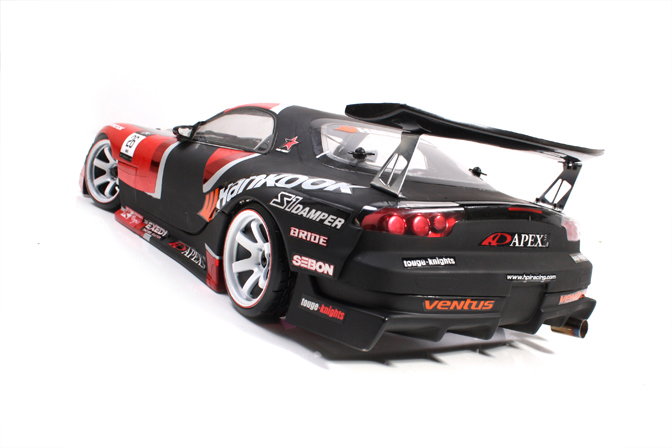 Body kits are also now being produced by hobby companies such as HPI Racing. Check out this Hankook x Apexi Ryuji Miki FD3S with an RE Amamiya Kit. The kits are added on to a body, just as you would a real car.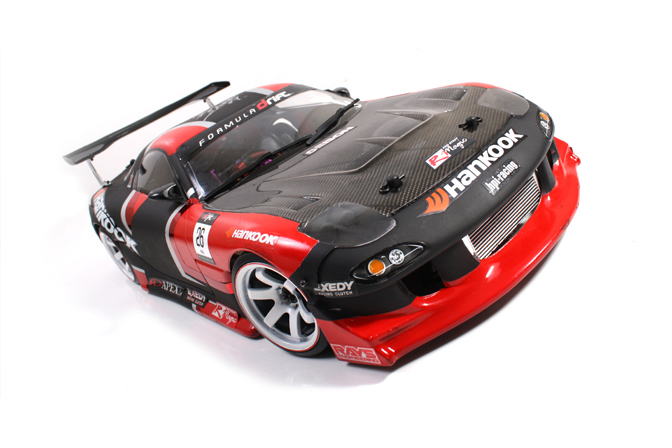 Here's a front shot of the kit. An fmic, mirrors, and wing were added to get that scale look. Check that the carbon fiber hood, pretty cool huh?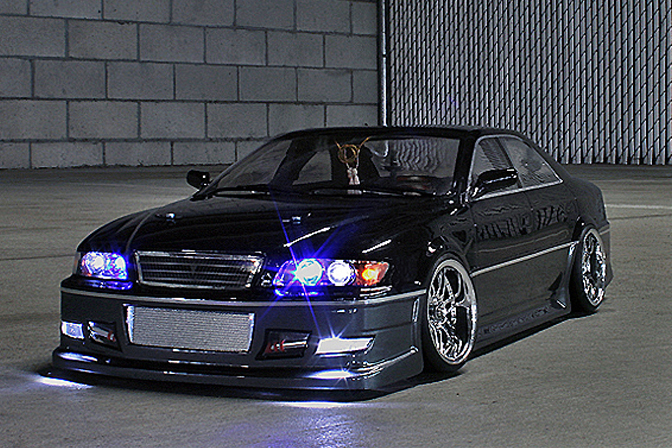 Even V.I.P.s make there way into the mix. Here is a car made by a drifter named Bean out of San Diego, CA. Bippo style wheels, hella flush.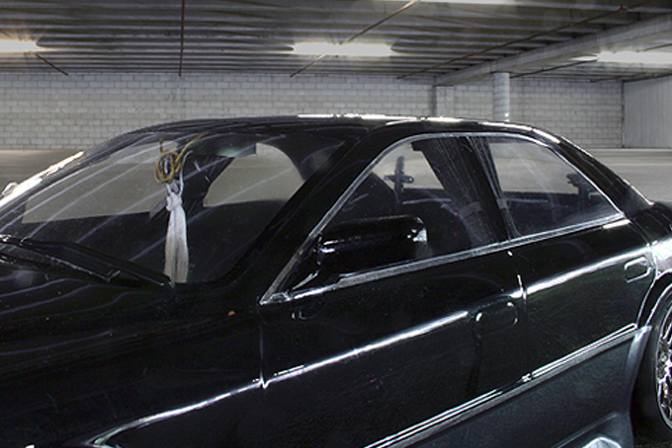 Check out the curtains and Junction Produce Fusa Knot!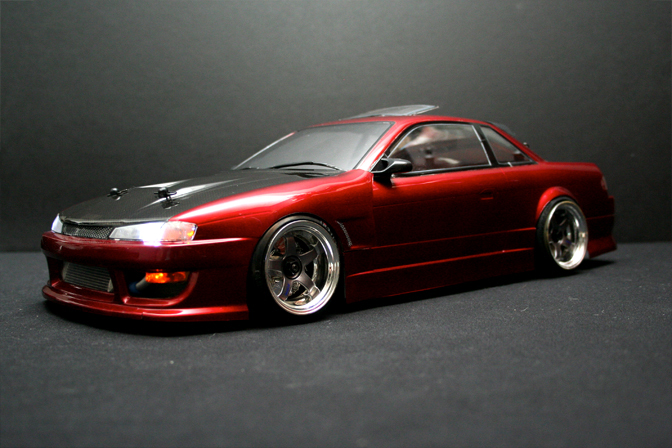 Body chop conversions is also something that is done in the RC World. Check out this S13.4 that was inspired off of grassroots drift events.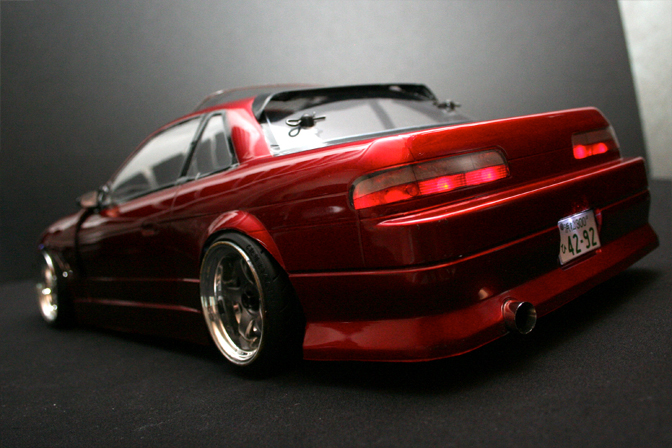 Stretch tires anyone? We often try to get our cars as low and and flush as possible. Antonio Alvendia would be proud!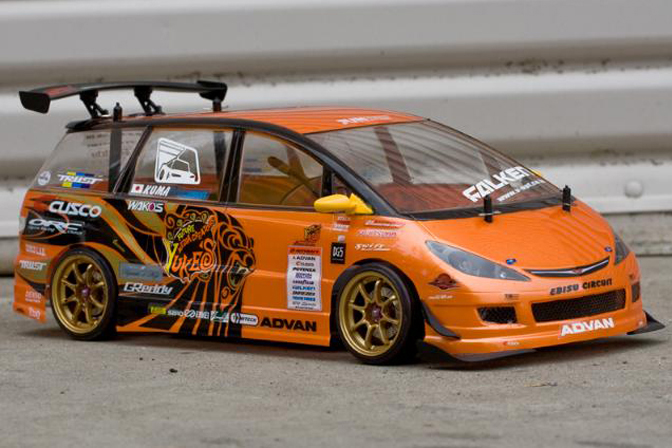 Unorthodox drift cars also make their way into RC Drift events. Check out the Kumakubo themed Estima made by Big Boy Evo of Groovy Drift.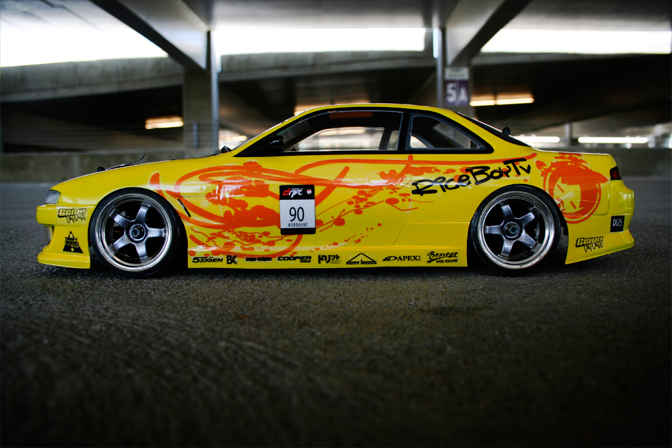 Replicas are often done in RC. Here is a replica of Patrick Mordaunts Rice Boy TV S14. Custom decals are a big thing with these and hobbyists often make their own.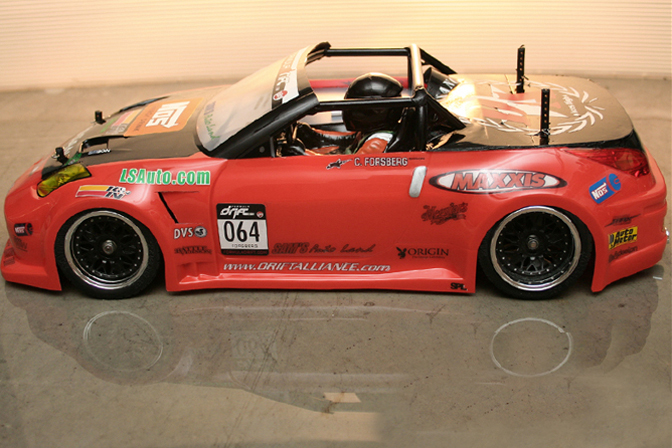 Here is another replica, only this time you can actually see Chris Forsberg driver inside of his convertible! This one was done by Adrian of Groovy Drift.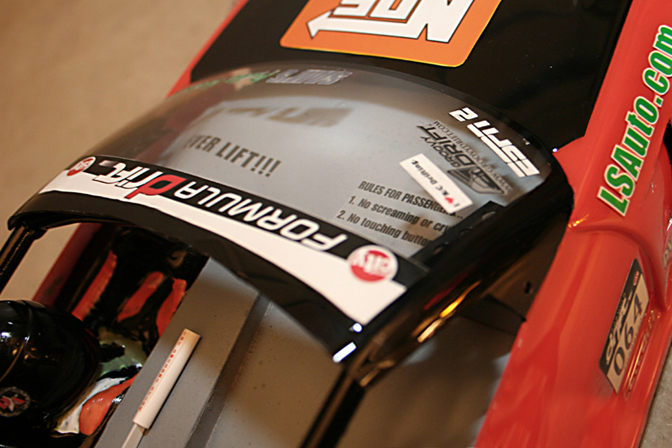 Never lift!!!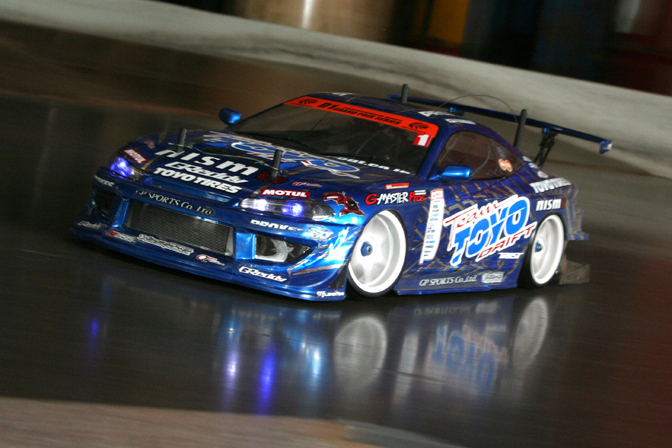 Counter-steer Drifting is the latest craze in RC Drift. Usually when drifting with an RC,  AWD is used. But with Counter-steer Drift, you overdrive the rear to get more wheel spin, resulting in mimicking a RWD type of platform, thus making an RC capable of counter-steer drift. Katsumi of Team Arai helped bring this technique stateside and is a heavy influence on the RC Drift scene.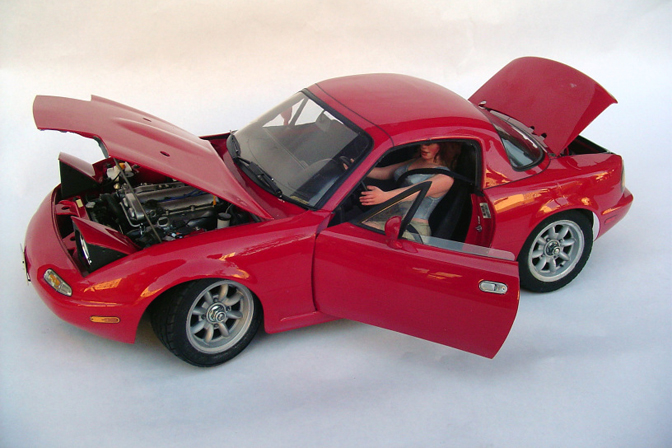 Custom engine bay work is also being done these days. Check out this highly detailed Eunos Roadster by Mike Villena. Mike is considered a master of custom works in the RC world. He often works with styrene to make his own custom parts. Almost everything on the car is scratch built by him!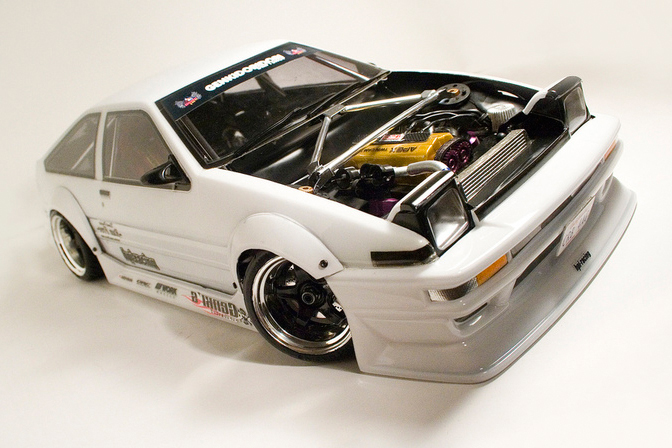 Check out this AE86 with motor, body kit, and strut bar! In contrast to Mike's roadster, this car was made from miscellaneous scrap parts from the RC toolbox. A good way to show how to improvise with what you got!
Hopefully you all enjoyed reading this article as much as I enjoyed writing it. Till next time fellow Speedhunters!
-Marq