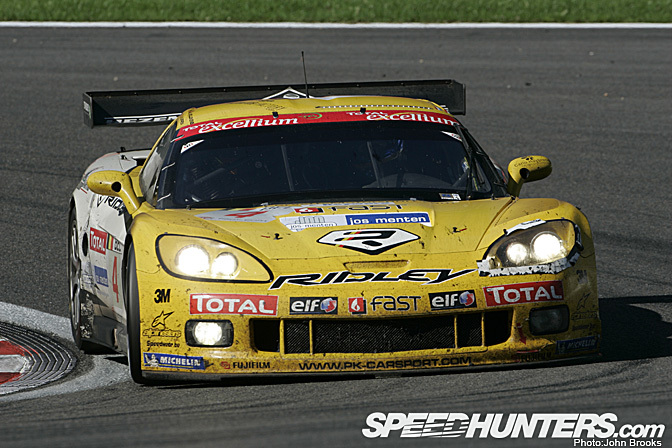 In conditions that ranged from monsoon to the height of summer via cold spring mornings, the 2009 edition of the Spa 24 Hours followed the usual pattern of the event in trying to bring a year's worth of weather to 24 hours in the Ardennes.
The race was expected to be a run in the park for Vitaphone Maserati who have proved to be the dominant force in the Spa Enduro during the past few years. The swansong parade of the MC12s was ruined by the Pekaracing Corvette Z06 of Mike Hezemans, Jos Menten, Anthony Kumpen and Kurt Mollekens who took a deserved victory. The result was in doubt until the 21st hour as the lead swapped between the Selleslagh Covette, one or more of the Maseratis and the winners.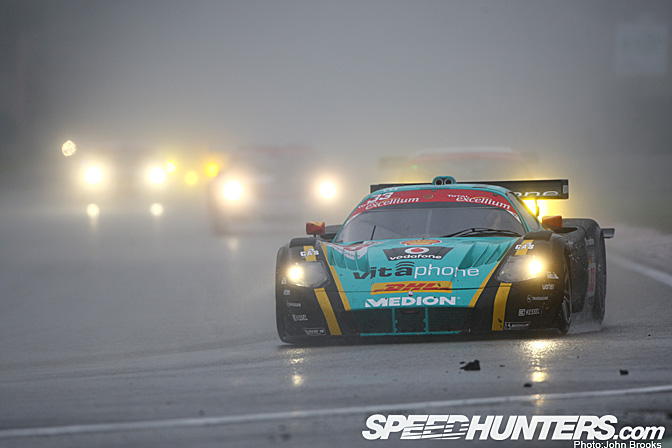 Salvaging something for the race favourites, Vitaphone, was a second place for their third entry with Alessandro Pier Guidi, Stephane Lemeret, Carl Rosenblad and Vincent Vosse on driving duties. They were some 11 laps behind the winners, giving a clue as to the savage nature of the contest over the classic track.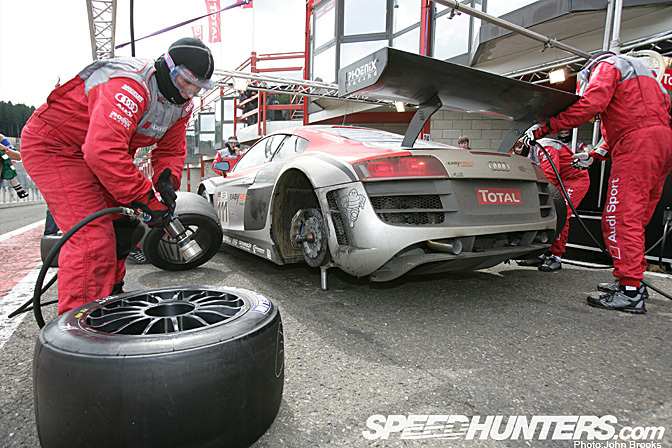 Third overall after a fast and reliable run was the Phoenix Racing Audi R8 LMS, which as GT3 car was running in the G2 class. The car was driven by Marcel Fassler, Henri Mosler, Alex Margaritis and Marc Basseng and was basically the car that they ran in the Nurburgring 24 Hours.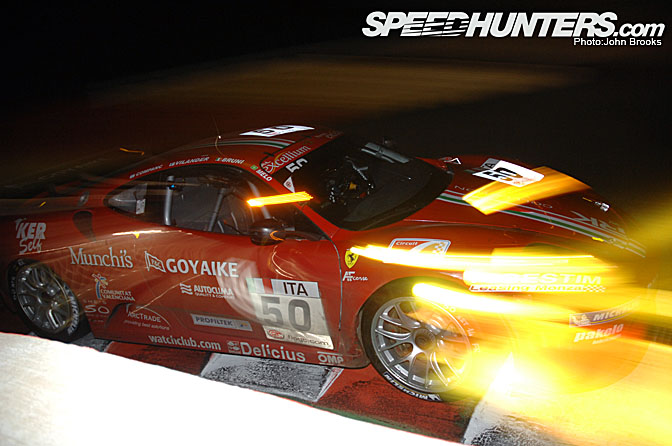 GT2 class honours fell to the AF Corse Ferrari 430 of Jaime Melo, Gianmaria Bruni, Toni Vilander and Luis Perez Companc, not really a surprise.
So another 24 hour race done………………a reflections piece will be posted a little later, once I am back to base.
John Brooks