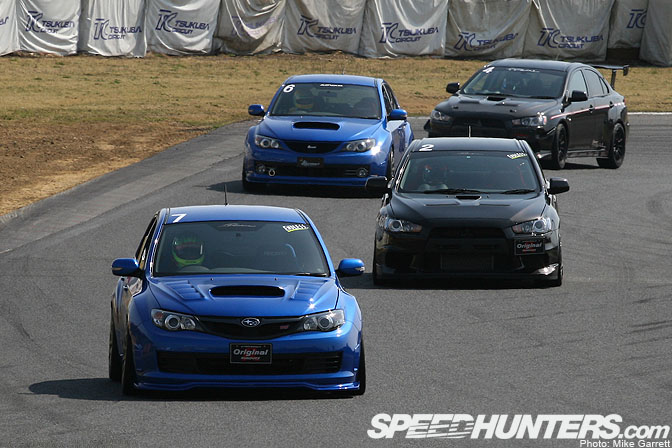 This month has gone by fast hasn't it? I'm finding it hard to believe that we've got just over a week left before AWD month is going to be over. I've had the fortune of attending numerous track events here in the USA and in Japan, so I thought I'd post a gallery of some of the most memorable Evo and Impreza time attack cars I've seen over the past couple years.
Some of these cars are very well known, and some of them might not be – but all have left a lasting impression on me in some way or another.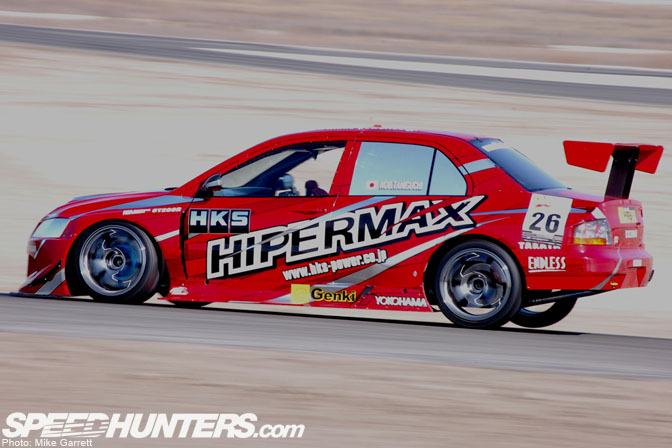 I'll go ahead on start with the HKS CT230R. Whether it was watching it destroy the track record at Buttonwillow in 2007 or checking it out in detail at the HKS factory, this car is ridiculous in every sense of the word.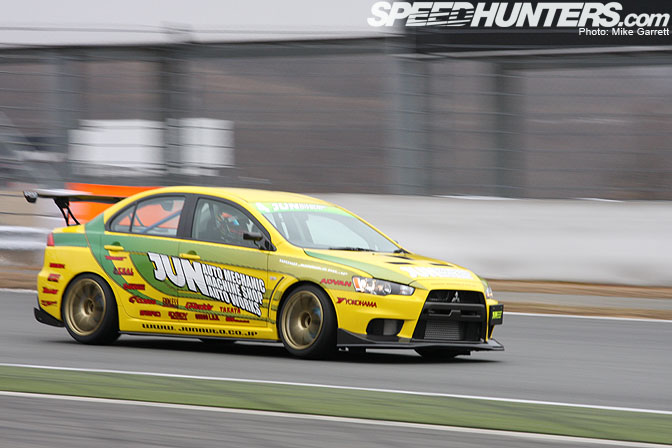 The JUN Auto Evo X is one of the fastest Evo X's in Japan, running 1:01s at Tsukuba just a couple months after the car hit dealers. I also have a thing for JUN's yellow and green livery.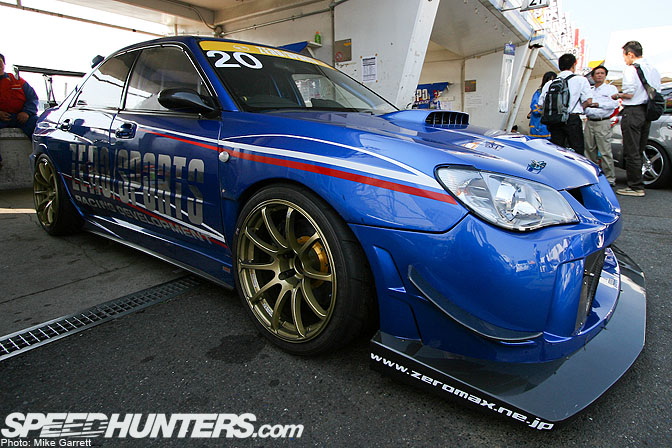 The Zero/Sports GDB Impreza is another Japanese time attack car that's seen action in the USA. There are aggressive Subarus all over the place now, but I remember being wowed by this car's tough style and fast lap times back in 2006. Even now, there are few Imprezas out there that can rival this one in the looks or performance department.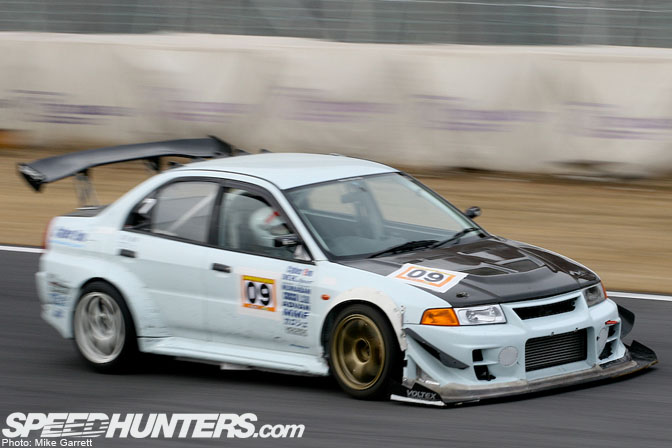 I remember watching this MK Sport CP9A Evo rounding Tsukuba's first hairpin, dragging its front splitter on the ground the whole way through. I don't think I've seen another Evo that looks as raw as this one.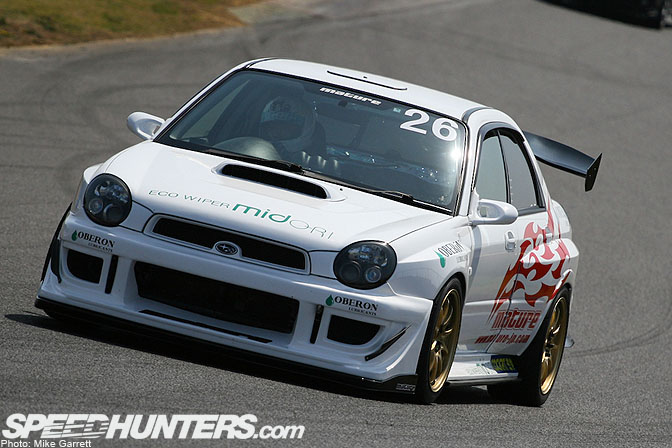 Mature's GDB Impreza time attack car shows just how good the bugeye front end can look. Mmmmm….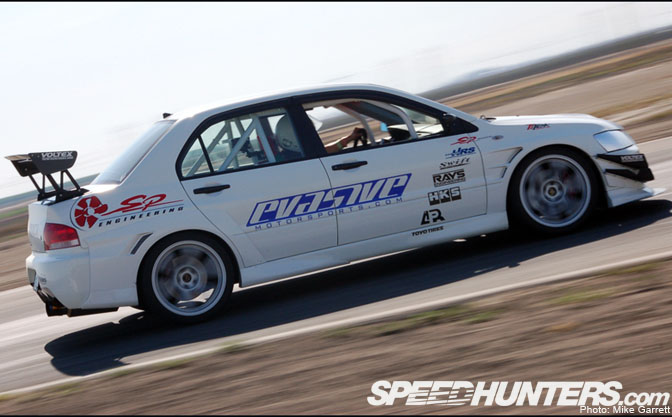 Here in the US, the Evasive Motorsports Evo has evolved (no pun intended) from a street car into the track-focused beast that it is today. This is what the car looked like back in the spring of 2007.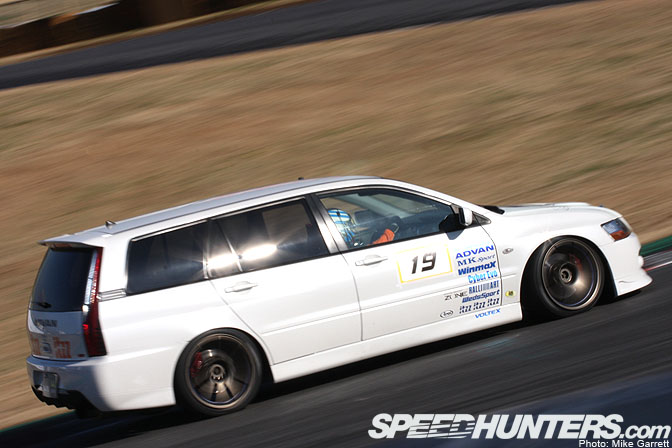 I'm a sucker for wagons, so that explains why this one is here. That's Tarzan behind the wheel.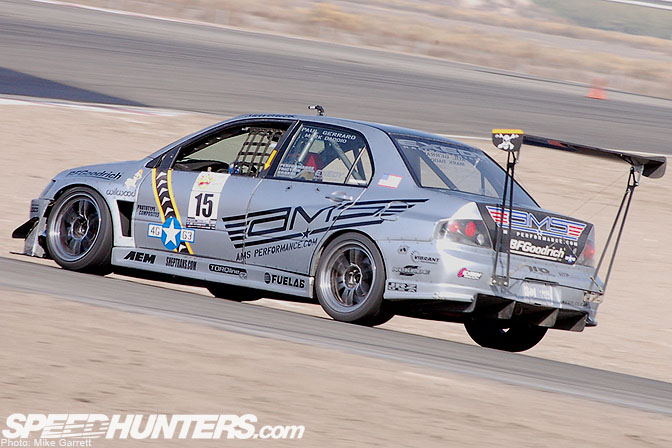 The AMS Performance Evo 8 was one of the top US-built time attack cars, and is still being put to good use by its new owner in Jamaica. The new AMS Evo X should be even better…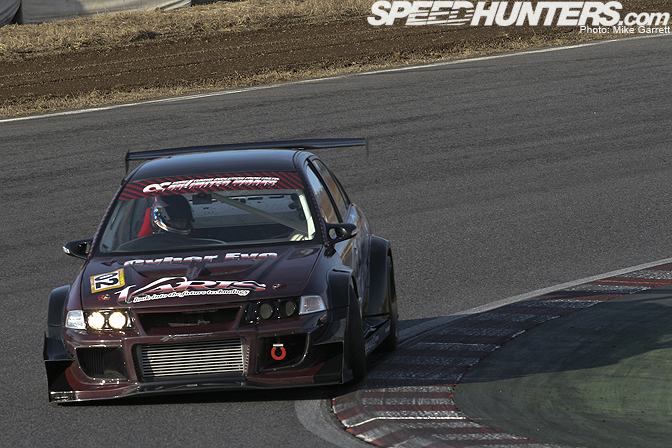 The Unlimited Works Varis Evo5 runs Tsukuba in 56 seconds. Enough said.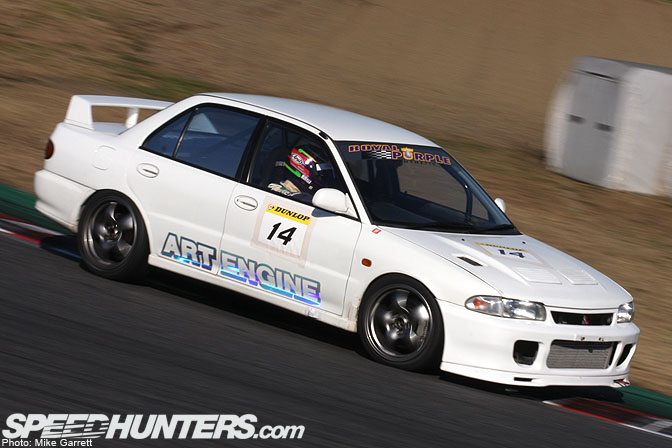 The Orange Flag Evolution I shows the original Evo is still a very capable machine. At the 2008 Tsukuba Super Battle it turned in a solid 1:01 lap time. Not bad for a stock appearing car that's over 15 years old.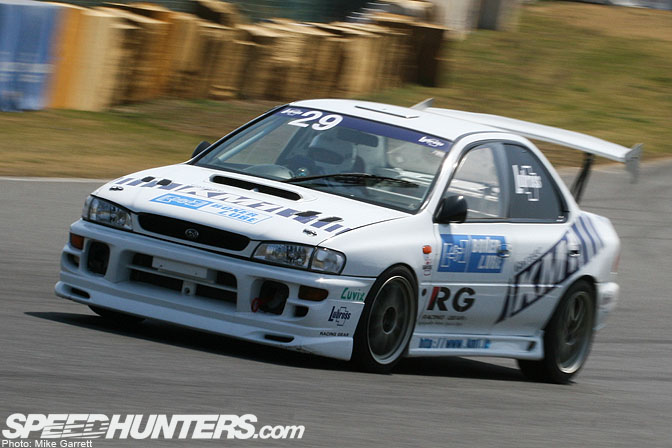 On the Subaru side of things, Garage KM1 keeps the "classic" spirit alive with their GC8 Impreza time attack car. You don't see too many GC8 tuner cars in Japan anymore, but there are plenty still being used in the hands of private owners.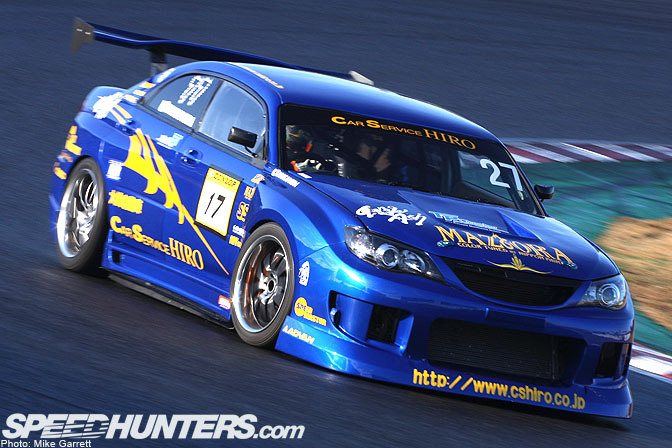 The Car Service Hiro GDB gets points for bringing its own style and character to the straightforward world of circuit racing.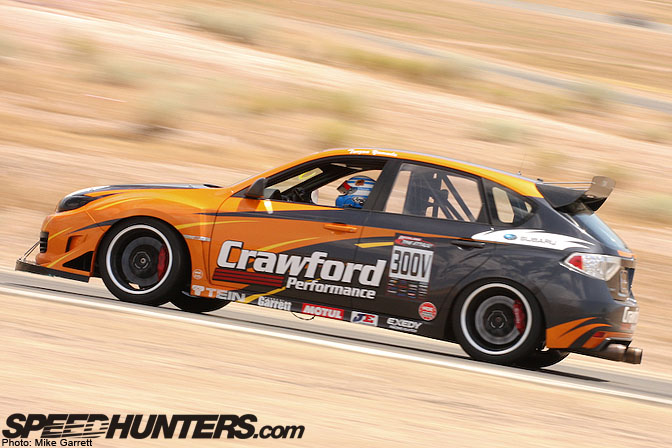 As an American, I'm proud to have builders like Crawford Performance putting the USA on the map with their time attack cars.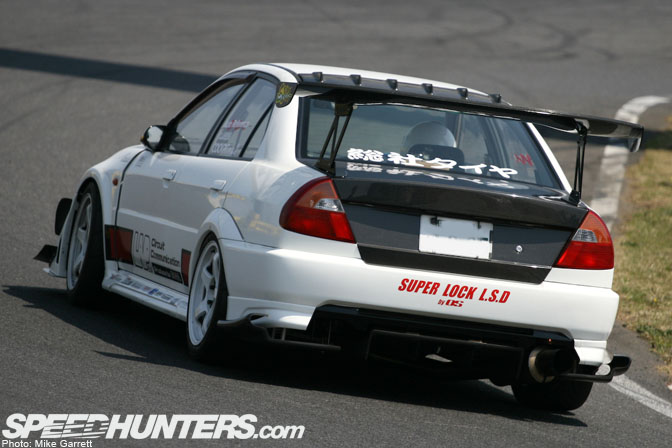 The AP Boss-tuned CP9A at the 2008 Hyper Meeting. I have a strange attraction to the pre-8 Evos, probably because they are forbidden fruit here in the states.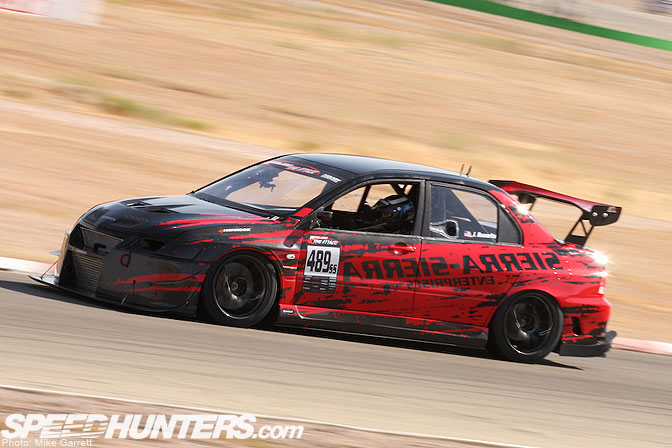 The Sierra Sierra Evo gets the newcomer award. I'm very excited to see how this car develops over the rest of the season. Could this thing eventually challenge the CT230R?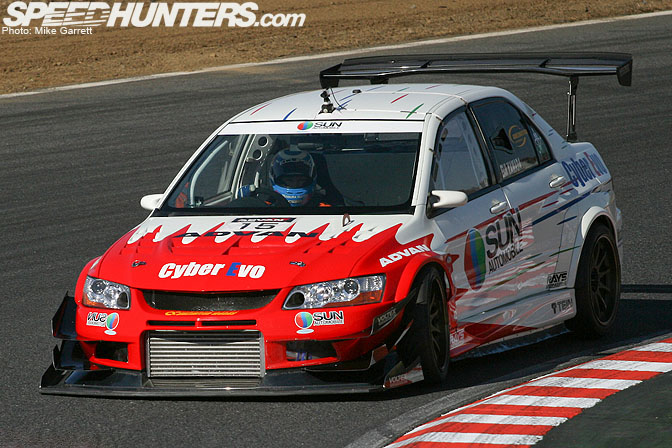 Lastly, a certain red and white Evo that you may have heard of. It'd be a tough choice between the CT230R and this car…
There you have it, my Evo and Impreza all-star team. There are plenty of other candidates out there, but remember that I limited to this to cars that I've seen run in person.
Thoughts?
-Mike Garrett