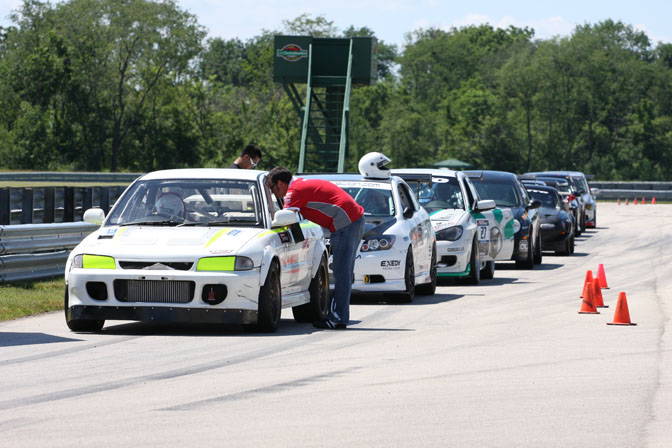 Last weekend, the Redline Time Attack series headed out to the Autobahn Country Club in Joliet, Illinois for their third event of 2009. A country club with a race track? If only we had something like that here on the west coast…
Thanks to Rich over at AMS Performance (located in nearby West Chicago), we have a few photos from the Redline event to share with you guys.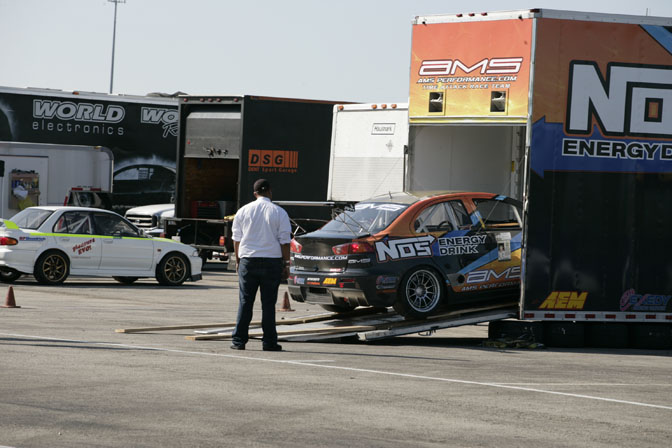 Speaking of AMS, this event saw the Redline competition debut of their Evo X Unlimited Class time attack car. You'll remember that we posted a bit about this car back in March when we were doing our build features.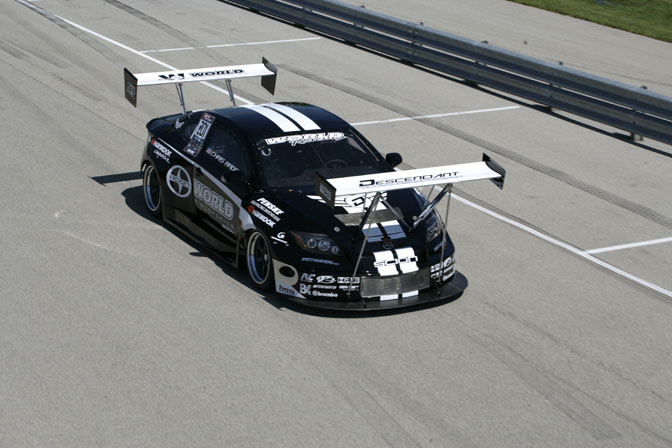 The fwing was ready to fly again in Illinois. Chris Rado drove the World Racing tC to a first place finish in the Unlimited FWD Class at Autobahn with a 1:30.717 lap time.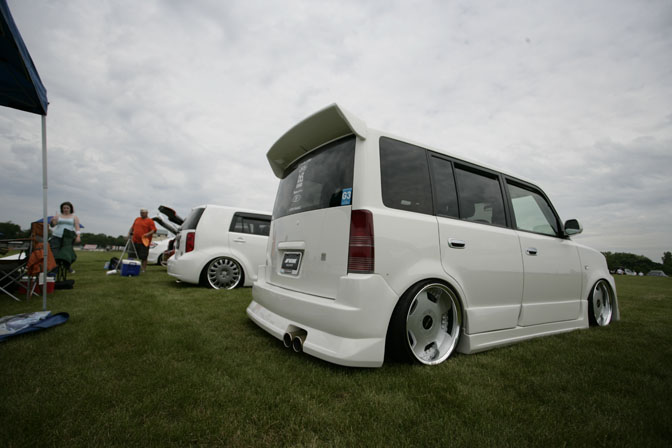 Here's some Scions of a slightly different type in the car show that was held alongside the time attack. Not too long ago VIP style Scions only had a small cult following on the west coast, but now you see them all over the United States.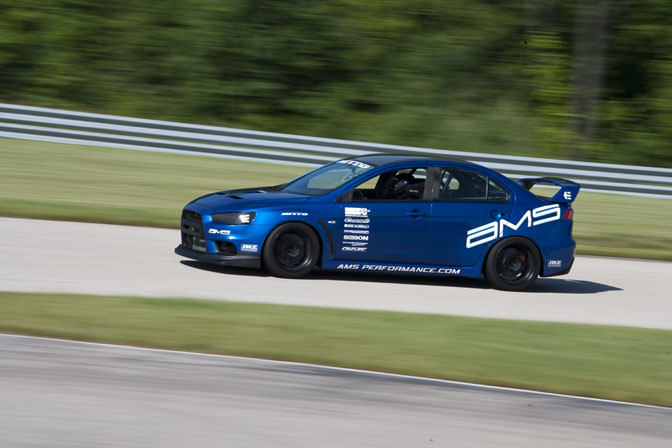 Ryan Gates at it again in his Evo X – he claimed the Modified AWD title at this event.The green scenery at AutoBahn seems like a refreshing change from the dusty, desert tracks we have out here in California…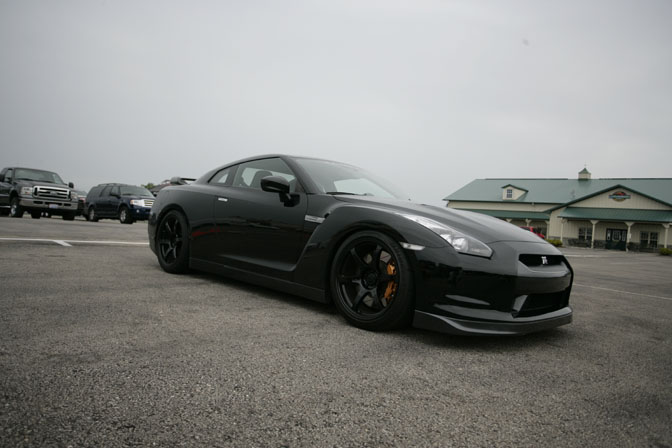 This black on black R35 GT-R was spotted in the paddock. I like how Rich spent plenty of time shooting things outside of the on-track activity.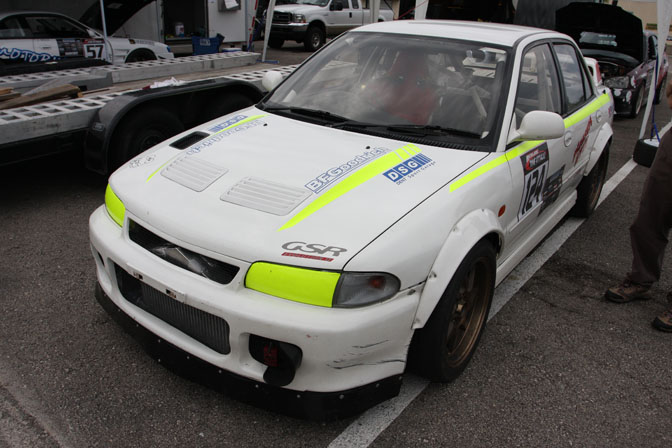 This heavily modified Evo III was campaigned by Dent Sport Garage in the Unlimited AWD class. I'd love to see this car at one of the West Coast time attack events.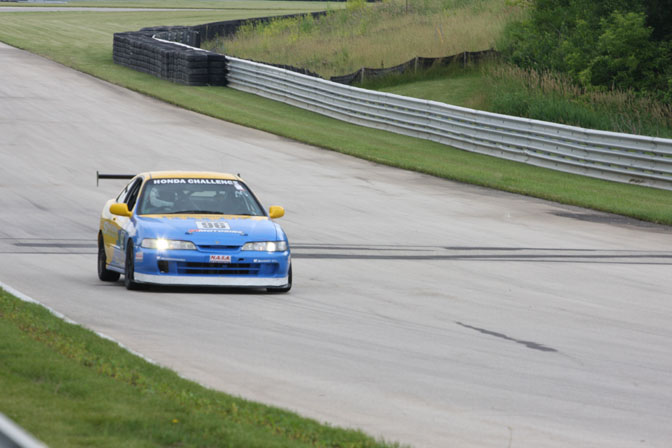 JDM DC2 Integra Type R wearing Spoon colors representing for the Honda crowd.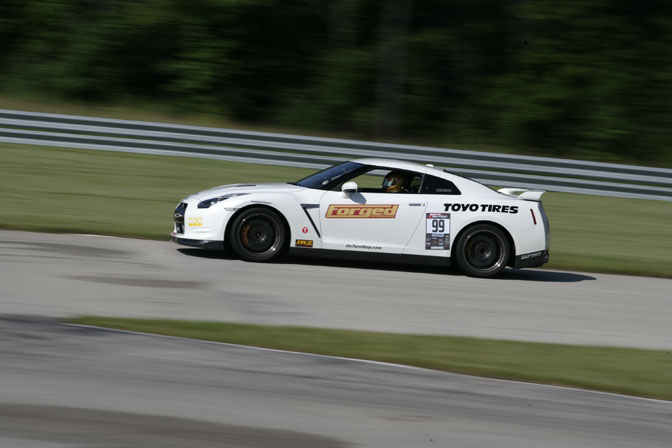 Another R35, this one taking part in the action. Nice to see these cars doing what they were built for. Using one of these just for cruising around seems like a bit of a waste, no?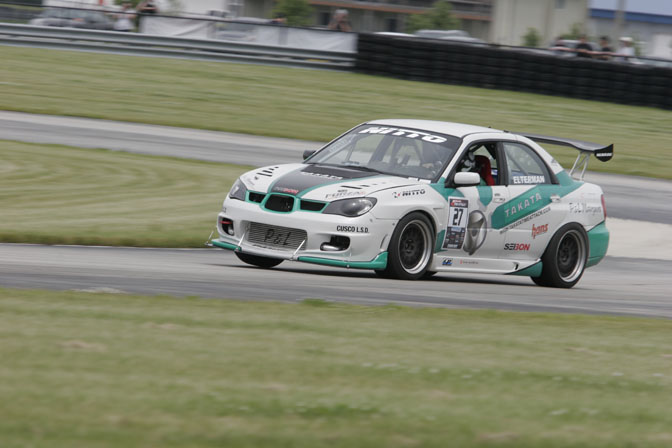 The Takata Impreza is another car I've yet to see in person. The car finished third in Modified AWD with a 1:34.221.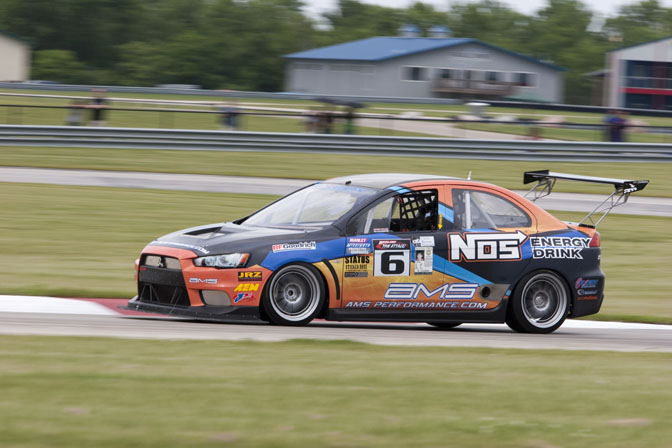 In it's first Unlimited Class competition, the AMS Evo recorded a best lap time of 1:27.659. This would be good for second in the Unlimited AWD class, and the second overall fastest time of the day. Not bad for it's first Redline event eh?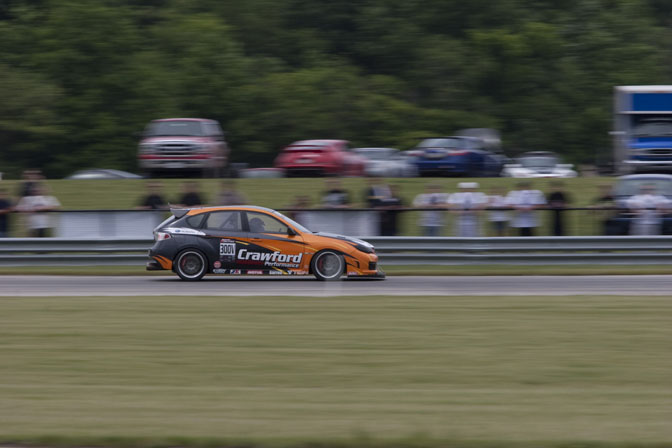 The only car that was faster was the Crawford Performance Impreza driven by Tarzan Yamada. With a 1:26.735, it was the Unlimited AWD champ and the fastest car of the day.
I expect a great rivalry will develop between the AMS Evo and the Crawford Impreza, which happen to share similar color schemes. The battle will continue next month when the Redline Time Attack travels to the Nashville Super Speedway in Tennesee.
Thanks again to Rich for the photos!
-Mike Garrett