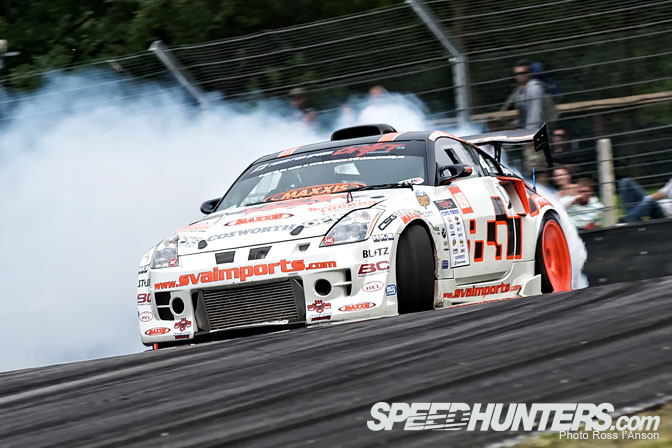 NFS-EDC Round 4 Brands Hatch was always going to be a bit special, a few drivers had driven demos here in the past but  round 4 was going to be the first time that the historic Brands hatch circuit was to be used for a championship event so very few people including myself really knew what to expect,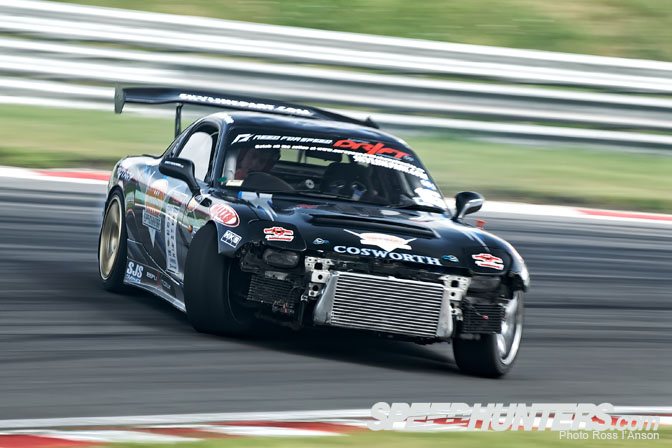 10am sharp the first practice session started and the drivers put in a few tentative  sighting laps to see exactly what they were up against but it wasn't  long before Mark Luney in the SVA 350z and Peter Barber in the swinton RX7 recorded the first 100mph+ entries,  with 104mph and 101mph  instantly making Brands Hatch the fastest track on the calendar.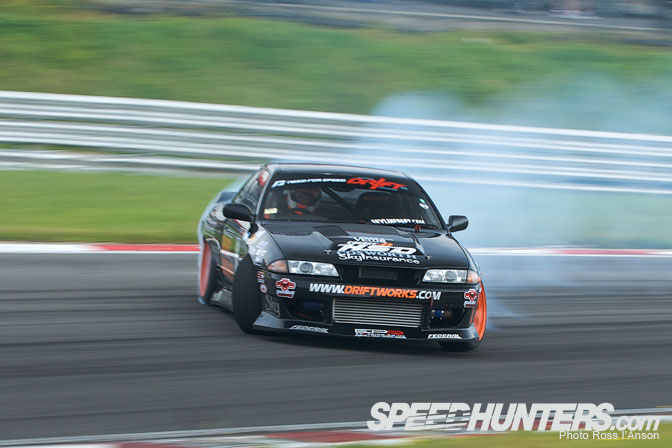 within a few laps everybody started getting to the groove and the speed got higher and the angles got bigger, i had never shot from Brands before and staring at circuit maps hadn't really prepared me for what was in store, standing down on the apex of turn 1 thought i would be in for a straight forward practice session…WRONG! i was a little taken aback with the sheer speed the guys were coming in at Phil Morrison actually made me take a step back as he slammed into the apex with such ferocity it looked like he was coming straight through the view finder.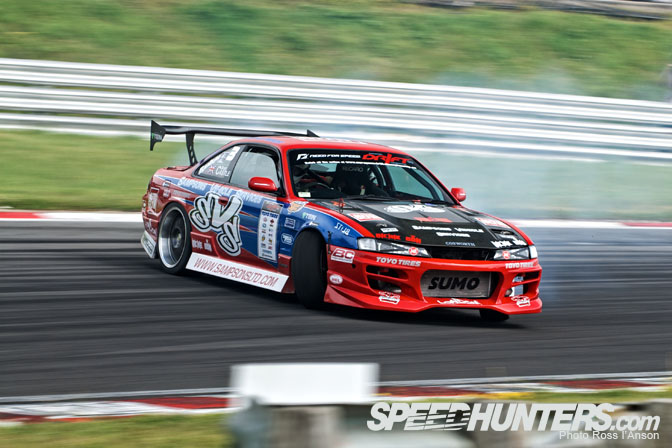 Brett Castle in the SVS S14 was hugely impressive throughout practice will full on backwards entries at 100mph! although looking like he was mid spin he just collected the car up and blasted through the transition to turn 3.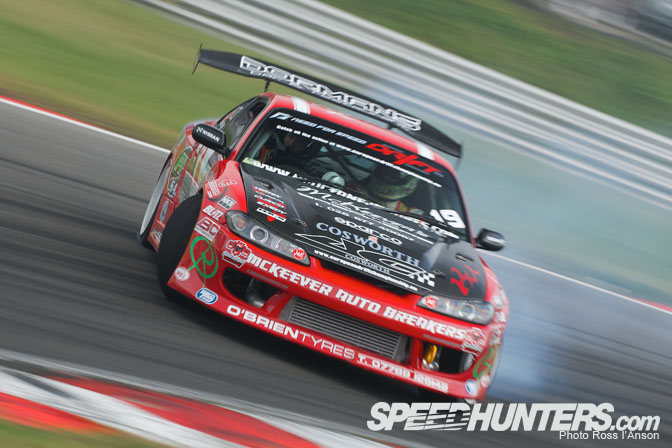 Round 3 winner Alan Mccord  had some engine issues with the V8 s15  so was sharing Paul Conlans car during practice giving Paul different perspective on how dam fast his car actually is.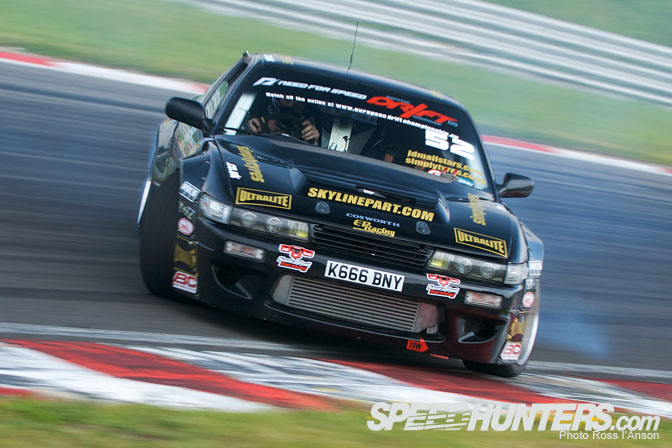 A few new faces at round 4, Anthony Scott in the immaculate Rocket Bunny S13 made his NFS-EDC debut as did…..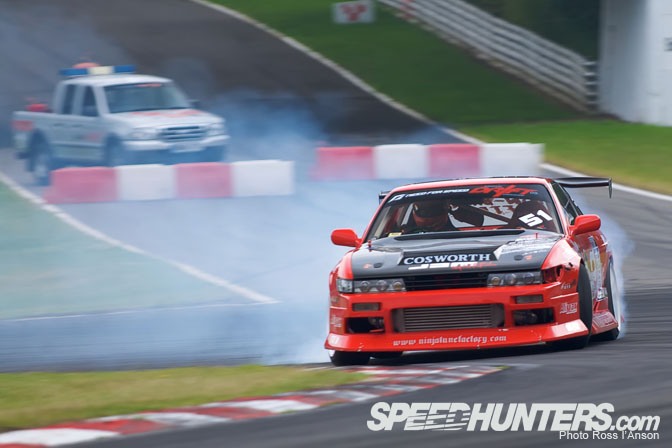 ..MSC driver Kiyoshi Kawabata in the Driving sports PS13.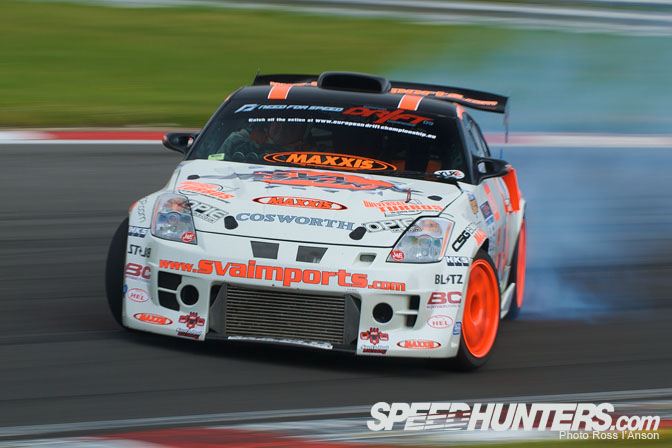 As practice continued one driver really stood out, Mark Luney in the SVA 350z was just on fire consistent 4th gear 100mph entries followed with no lift transitions into 4/5 gear smokescreen exits through the long final turn.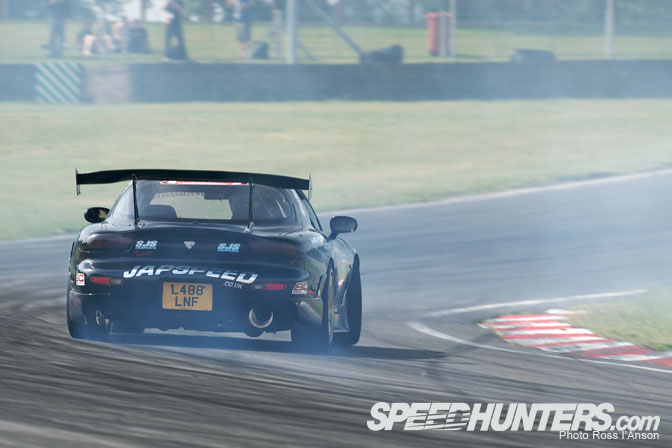 Just looking at the track it all looked pretty straight forward, fast left hander through transition to long undulating right hander…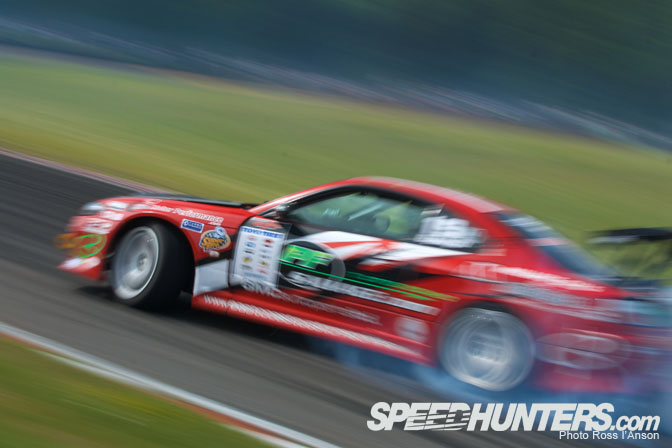 …but as practice drew to a close the true technical nature of Brands Hatch became apparent and one line emerged as the one to take, if you made a hash of turn one that was your run effectively over!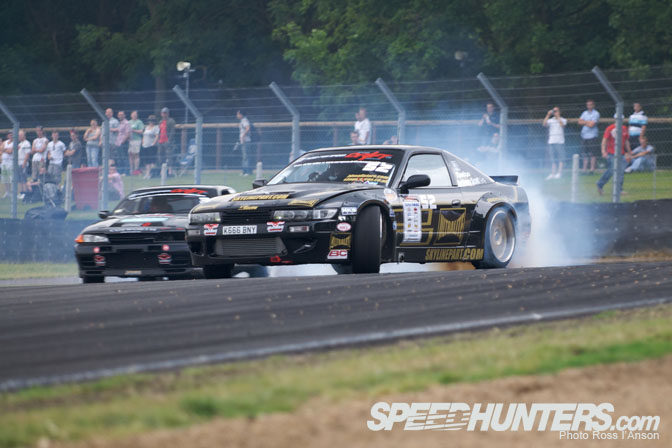 As the competition runs started Anthony Scott took the win against Gary Huges to go through to the top 8,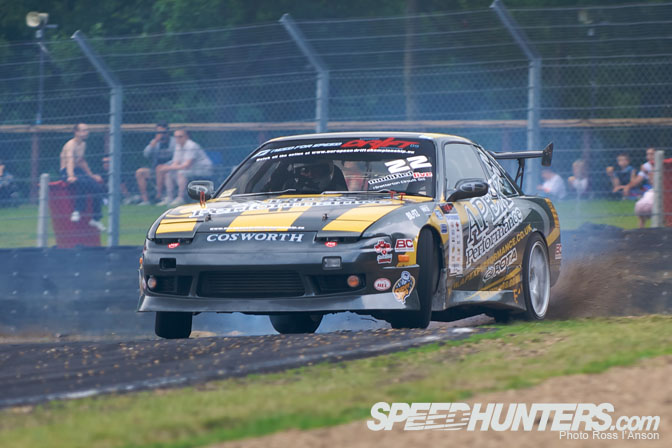 Cieron Cameron ran wide in the final turn to give…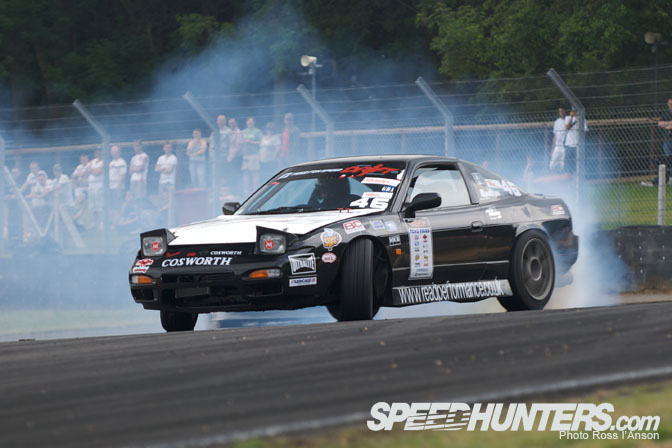 Stuart Handsford the win and the ticket  to the top 8.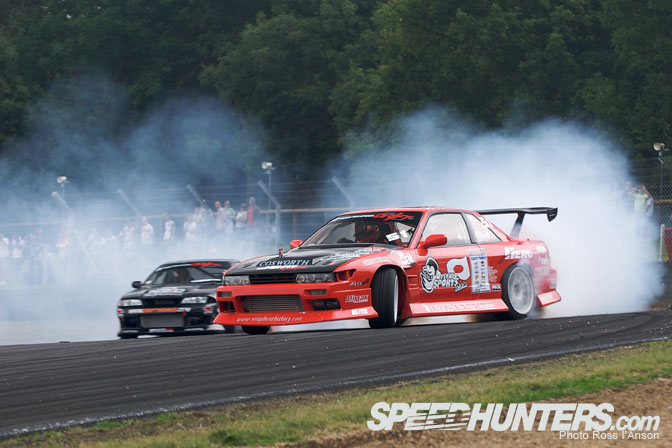 Next up Morrison V Kawabata, unable to match Morrison's speed in turn 3 Kawabata is out.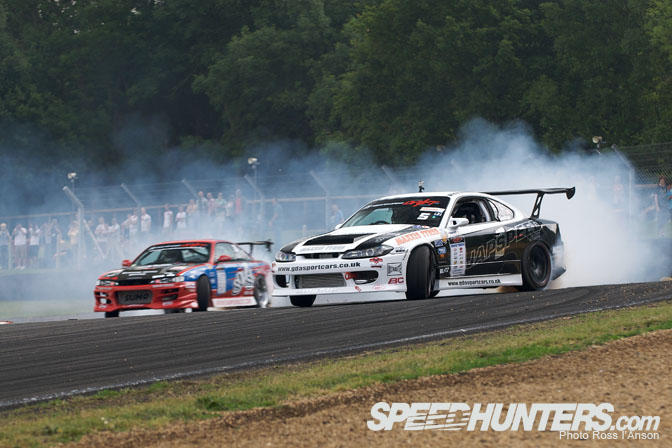 In a close battle running "one more time" Castle eventually takes the win over Danny Eyeles,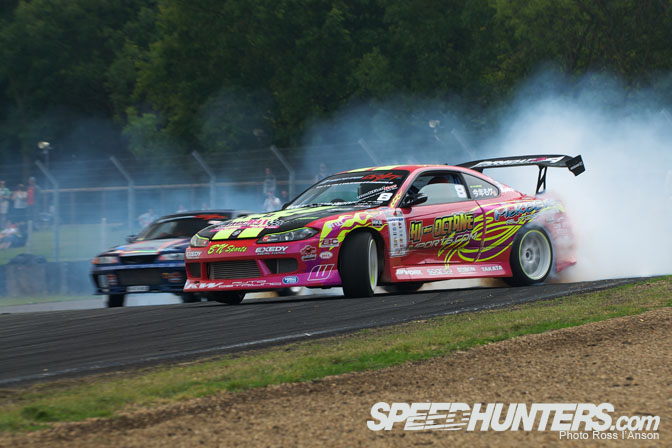 Engine problems aside Alan Mccord decided to run the V8 s15 against Kieth hammond…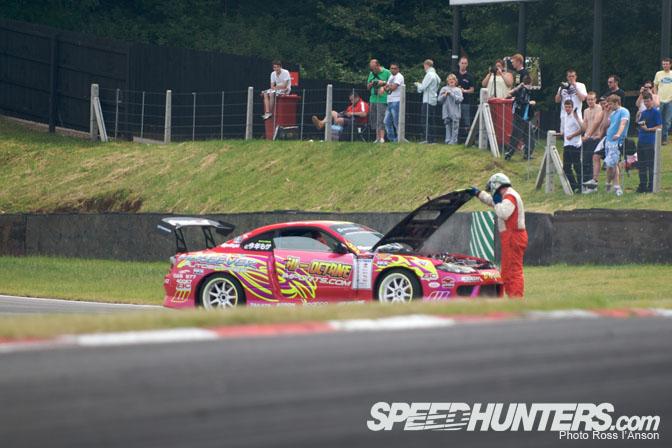 …unfortunately the earlier engine problems proved to be terminal seizing up in the transition and putting Hammond through to the top 8.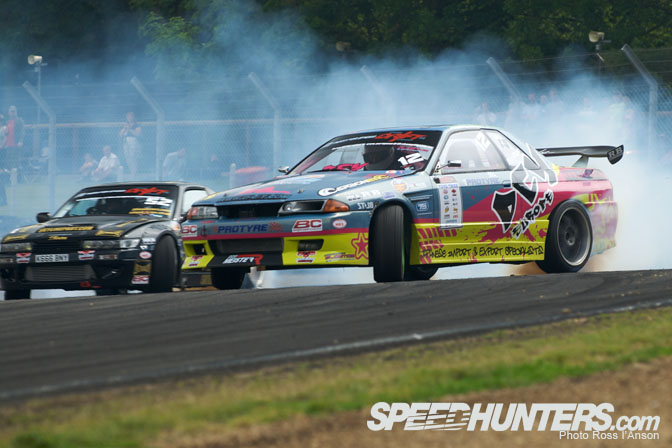 James Russel takes the win against Anthony Scott.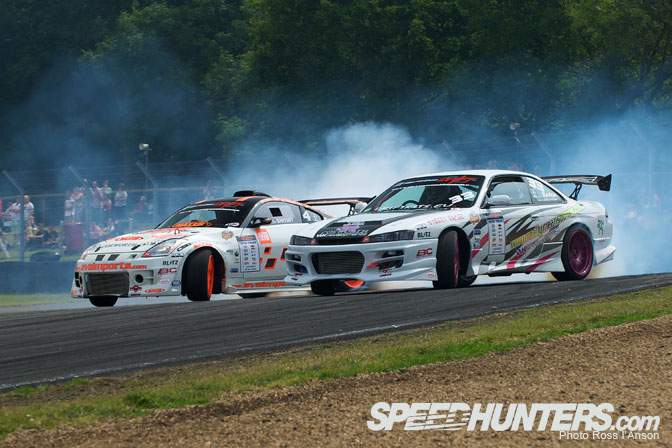 Mark Luney was now  in devastating form, all over Andy Cooper like a cheap suit he advances to the next round.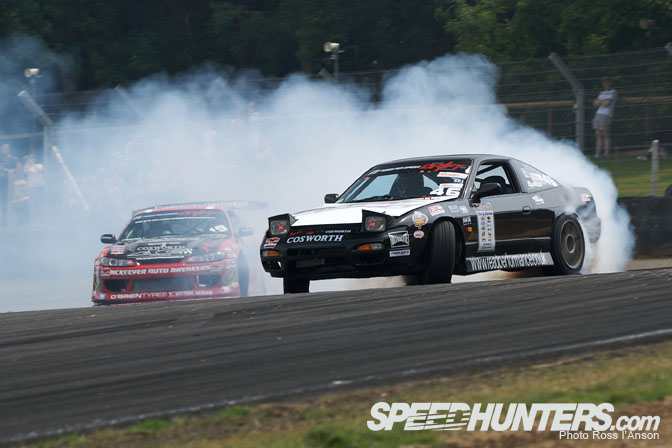 Next to fall was Stuart Handsord a close run battle but Conlan taking  the advantage and goes onto the next round.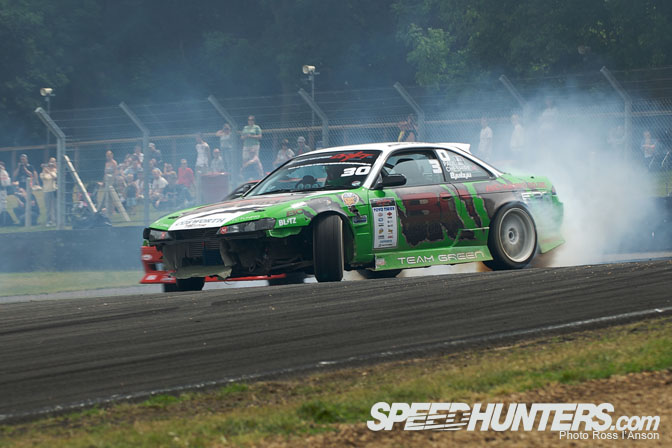 After a minor excursion into the gravel Paul Cheshire looses out to Declan hicks.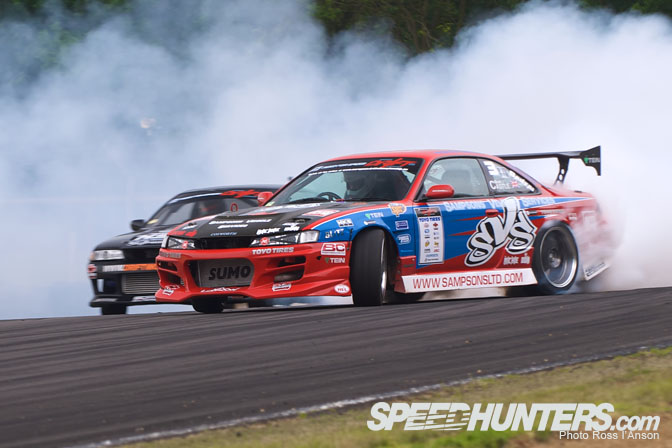 First up in the top 8 battles was Morrison V Castle, this one was always going to be a close thing and only a small mistake from Castle in turn 3 give Morrison the advantage and he advances.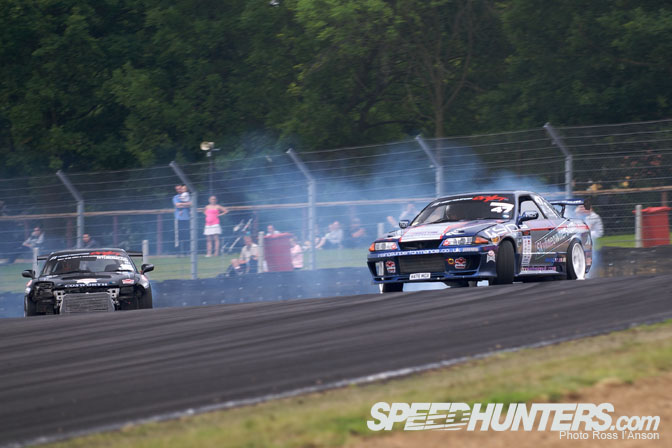 Peter Barbers massive speed proved a little too much for Kieth Hammond and Barber goes through.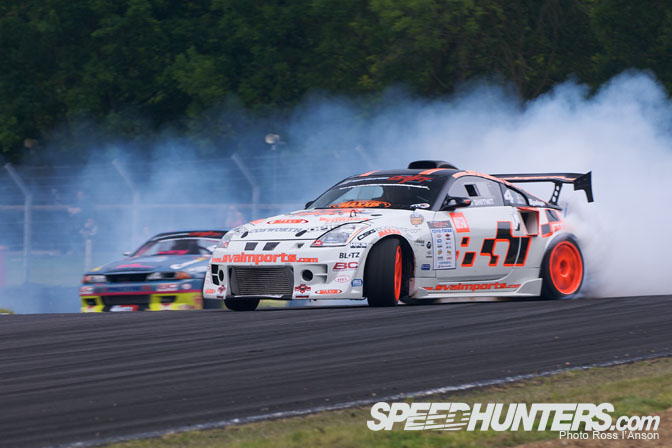 Luney claims another scalp knocking James Russel out.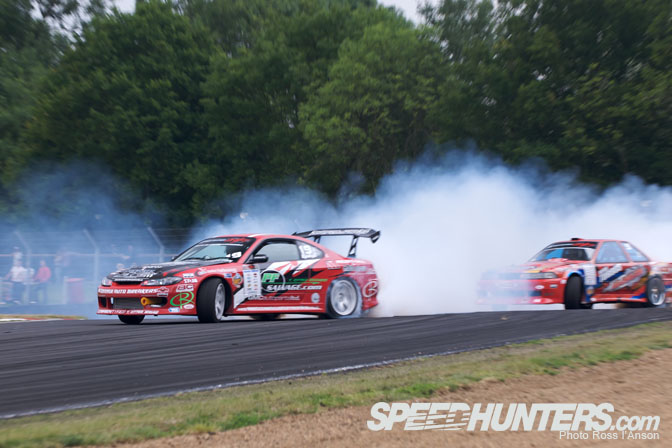 On great form all day a small mistake from Declan Hicks saw him run wide in the final turn giving the advantage to Paul Conlan….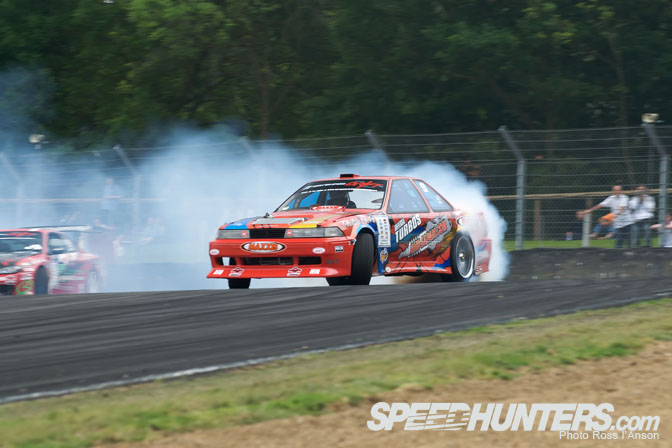 Valiant attempt from Declan was to no avail he couldn't make up the advantage Conlan took in the first run and Conlan goes though to the semi finals.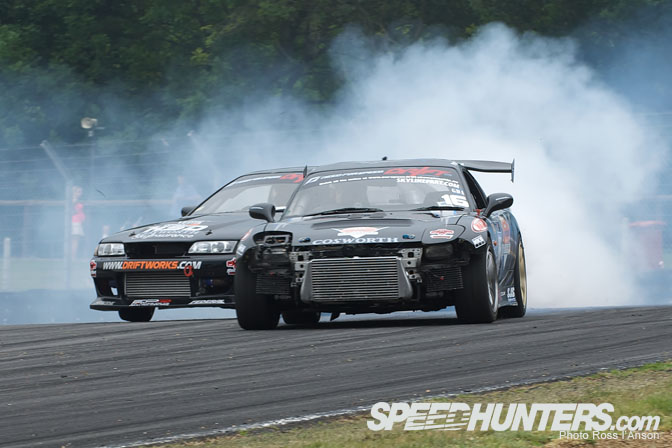 The first of  the semi finals Barber V Morrison, Barber looked fast through turn one and the transition  but straightened in the final turn giving the win to Morrison.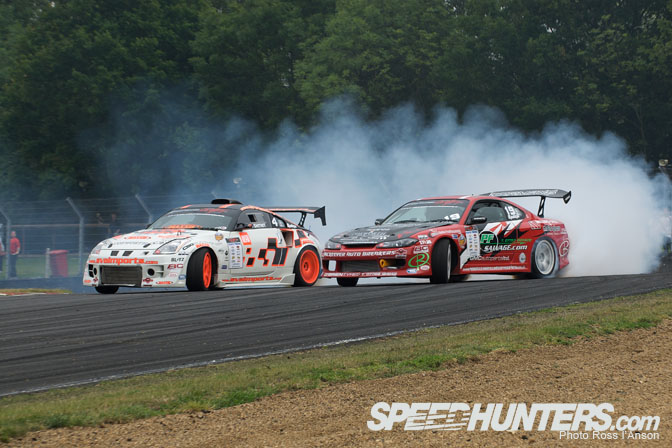 Just another day in the office for Mark Luney taking the win against Paul Conlan to advance to the final with Phil Morrison.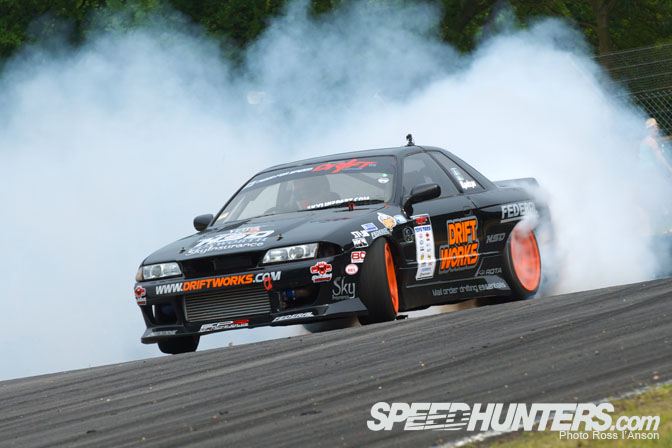 Now this was going to be epic, seemingly unfazed with the Stand- in DW R32 while the S15 gets its new engine Morrison  matched Luney blow for blow scoring a 5-5 on both runs forcing the battle to be run "one more time"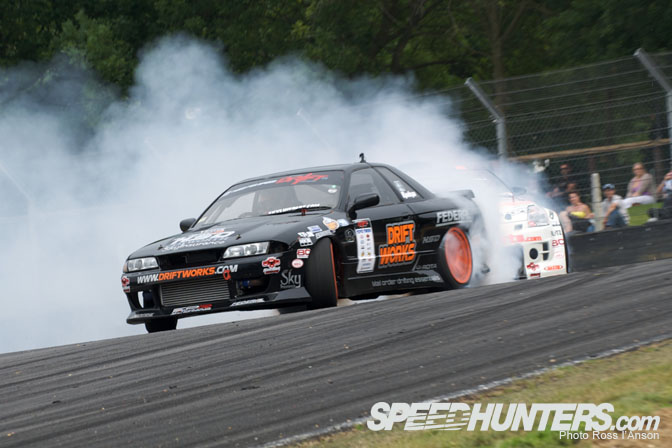 Both entering the course at over 100mph Luney takes a slight advantage over Morrison to give him a well deserved win.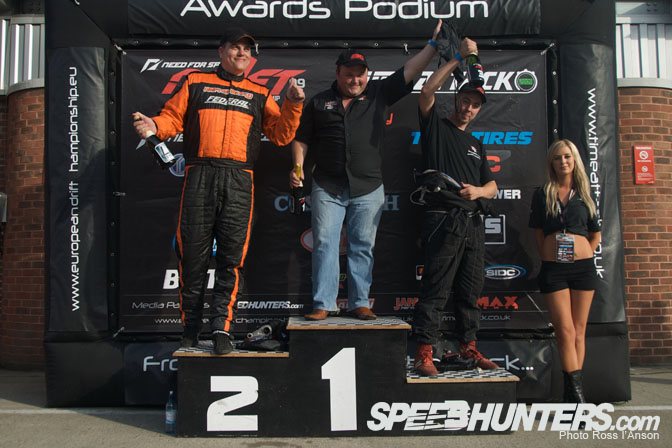 Well its been a while since Mark Luney has stood on the top step but its good to see him back up there, from his very first practice run it became clear that he was going to the man to beat driving pretty much faultlessly all day this was a superb return to form for the Irishman.
With Brands Hatch proving to be a fantastic venue for drifting im sure it will now be a permanent  fixture to the drifting calendar, fast technical and producing one of the best finals i have seen in a while i cant wait to return next year. With the Championship really hotting up NFS-EDC round 5 from Santa pod raceway later in the month will be unmissable for sure.
Ross I'Anson.