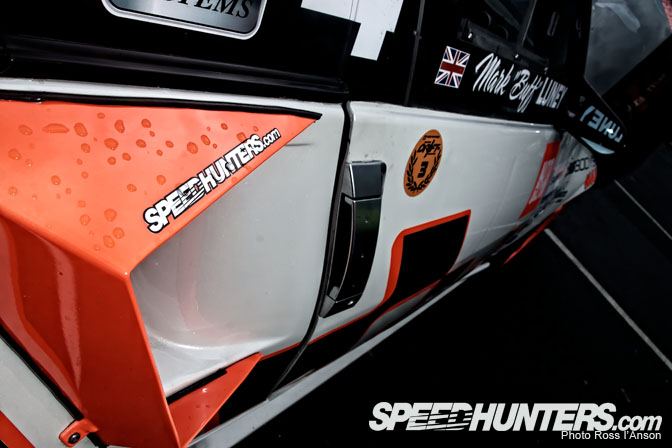 With round two Knockhill well and truly over i thought i would take a look back behind the scenes of the event, the paddock is a nice open place where its easy to see whats going on so i thought i would try and focus a little on the people you don't normally see during the events and the things  that happen behind close doors.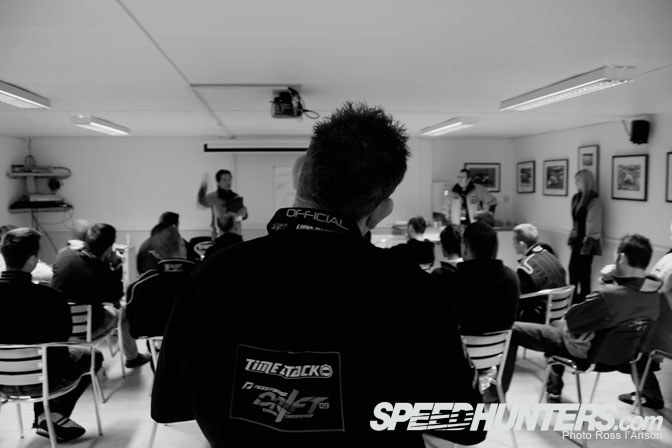 The drivers briefing before practice, we had a few people trying for NFS-EDC licenses as well as a couple of drivers who had never drifted at Knockhill before…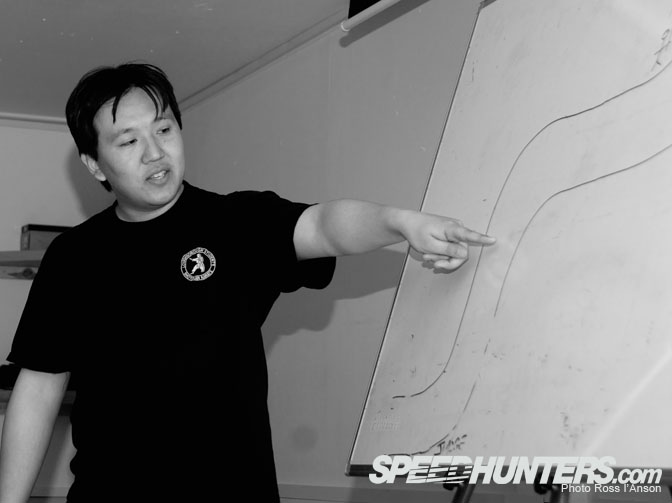 ..so  Maz was very clear on the lines he would be looking for as well as giving advice on how to handle the track for the Knockhill virgins.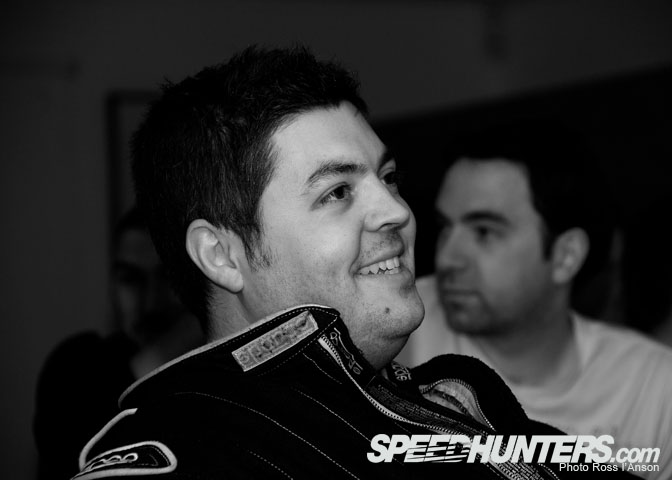 Knockhill veteran and local driver Keiron Cameron always happy to indulge in a bit of banter with head judge Maz.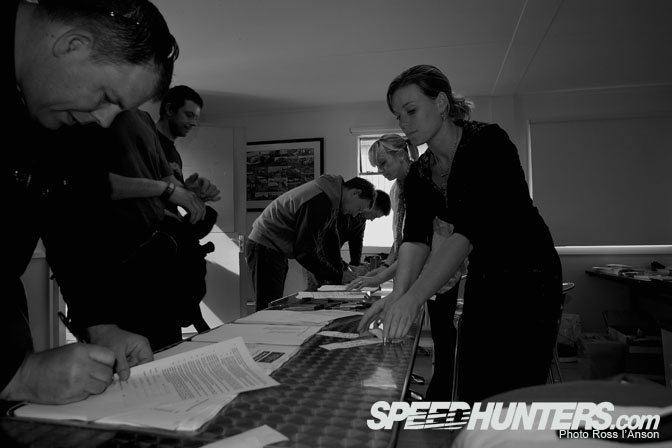 Two vital members of the NFS-EDC team that are very rarely seen in any  reports are Wendy and Millie, they are always there hidden away handling driver and media sign in.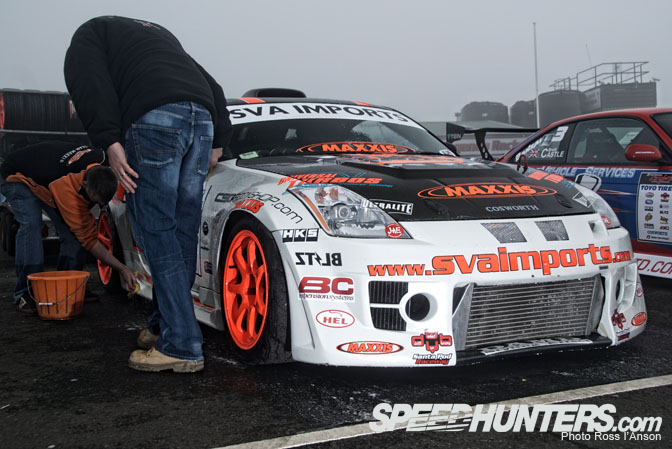 Most teams had a long trip up to Scotland through nasty weather so the cars are cleaned Thoroughly before the gates open,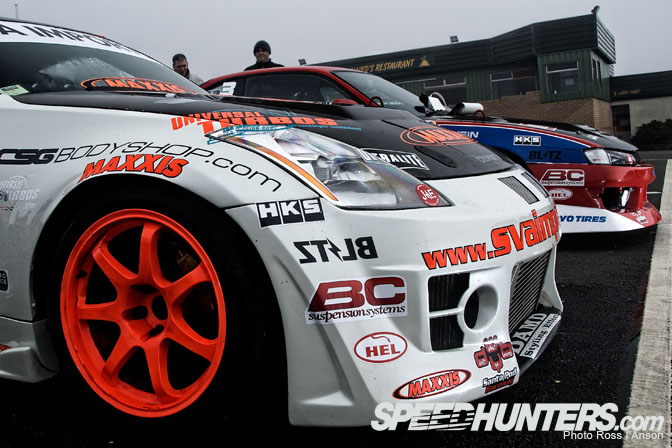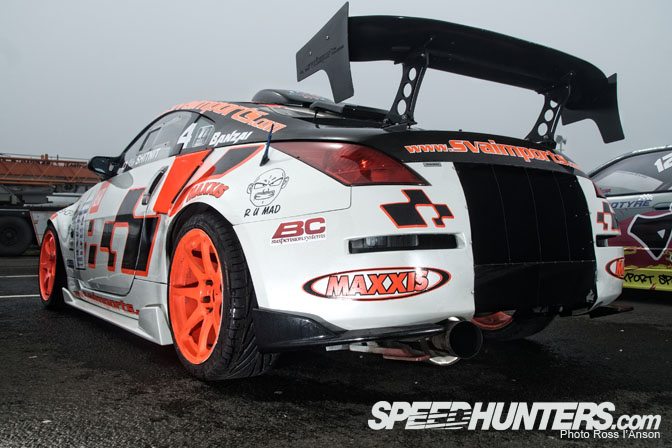 The SVA 350Z of Mark Luney was looking mint before practice, there's going to be a full report on this remarkable car and driver coming soon.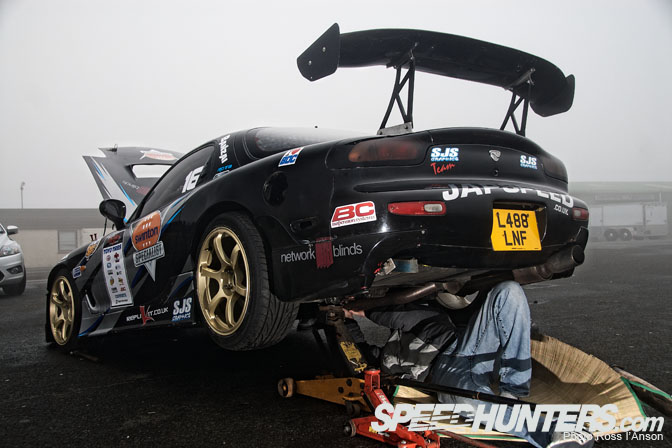 Peter Barber fitting the loud pipe to his immaculate RX7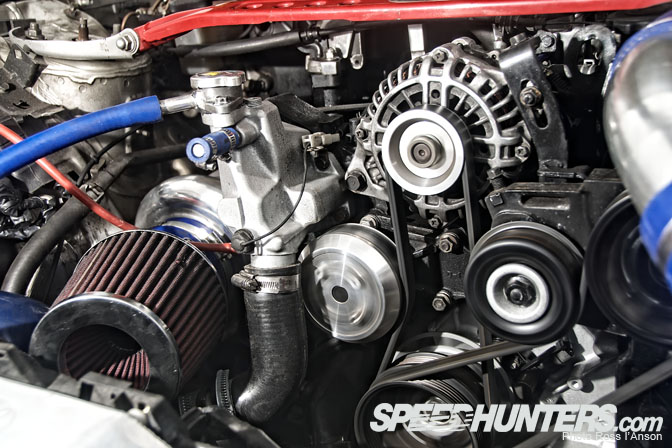 Not the prettiest engines in the word but i thought the idling twin rotor was worth a shot or two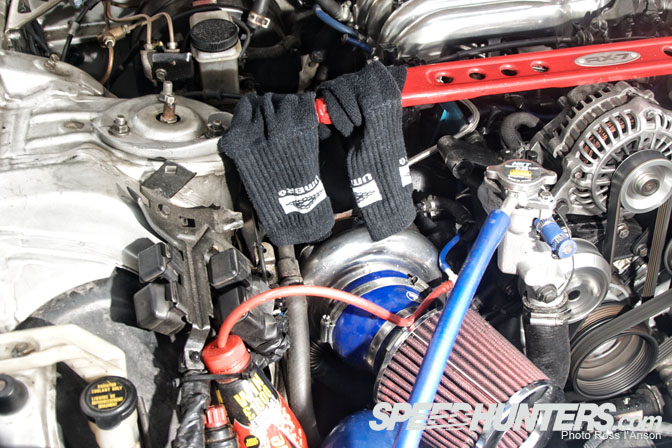 innovative bunch of guys these drifters, here we see Peter using the twin rotor as a 450hp sock drying machine.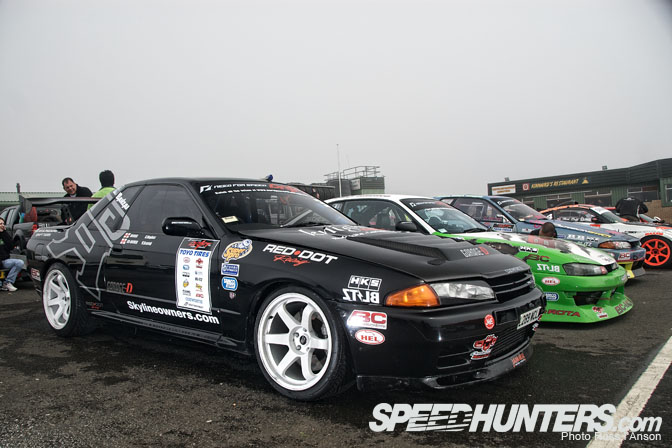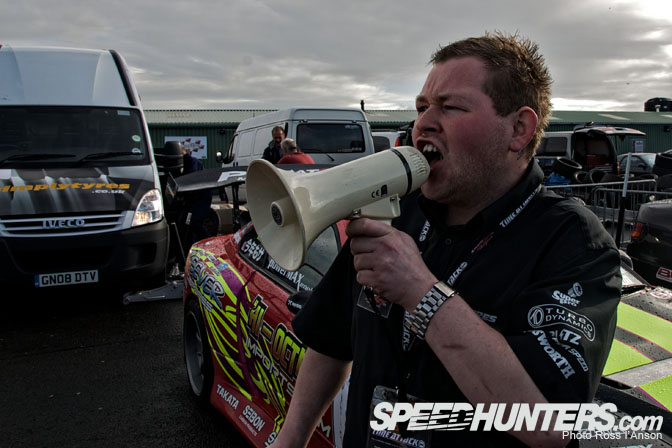 With practice about to start its Garry's job to round everybody up and get them on track.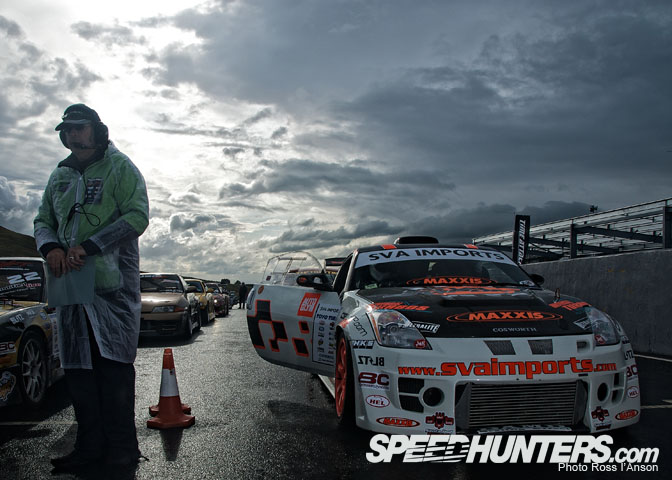 I very rarely get a chance to get up to the start line but with a nice long practice session i thought id take the opportunity to spend the final 30 minutes  up there.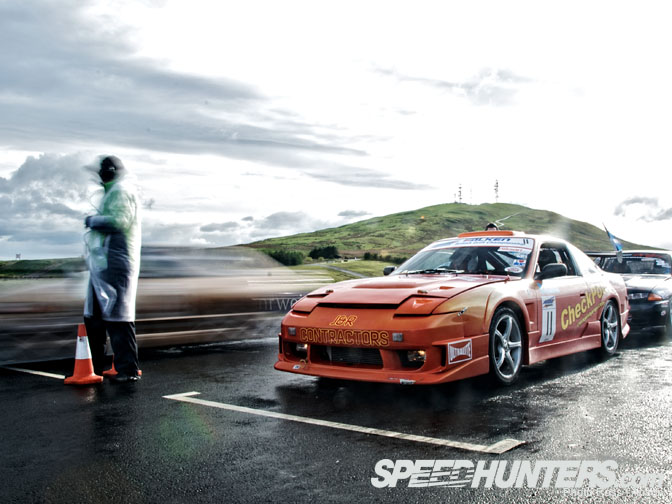 Another rarely seen NFS-EDC team member is Al, every round hes up at the start line controlling the cars on track.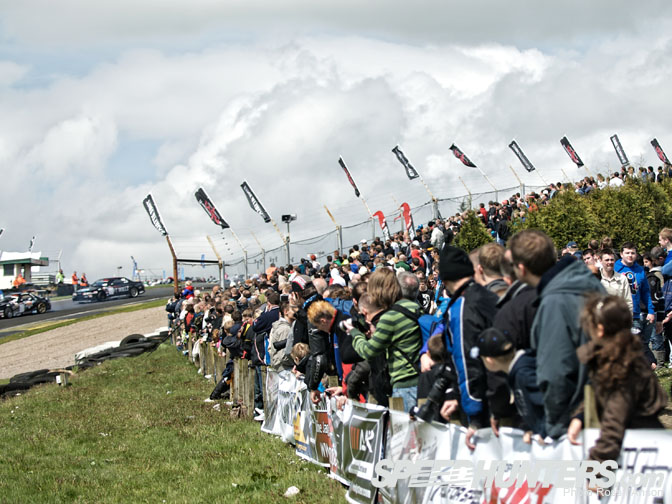 Knockhill is always a crowd favorite and 2009 was no exception, 1000's of people made the trip to see  NFS-EDC round 2  at one of the UK's best circuits.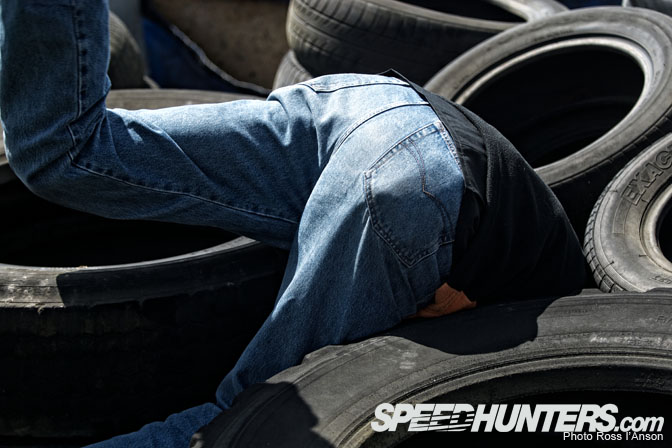 Driver Declan Hicks had a unfortunate trip into the tire wall during his stint as guest commentator, he ended up deep in there  after dropping his cell phone.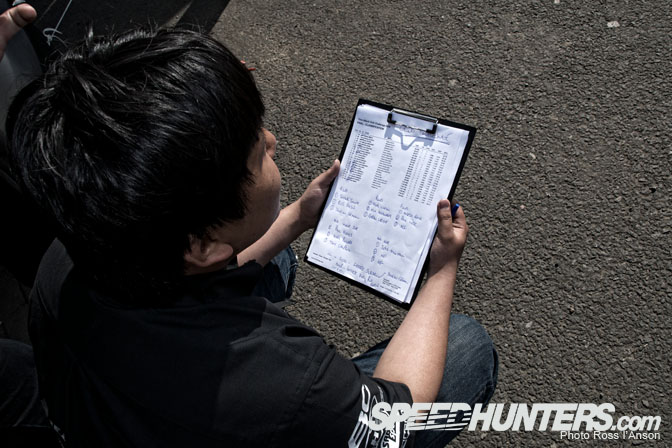 A rare glimpse of Maz's presentation notes.
Competition over presentations done so I'll finish on  a shot of Wendy, Millie, Rob, and Mat enjoying the sunshine. NFS-EDC round 2 was a spectacular event from start to finish a great atmosphere and fantastic driving truly UK drifting at its best, roll on round 3 Silverstone.
NFS-EDC round 2 coverage on speedhunters
Ross IAnson.