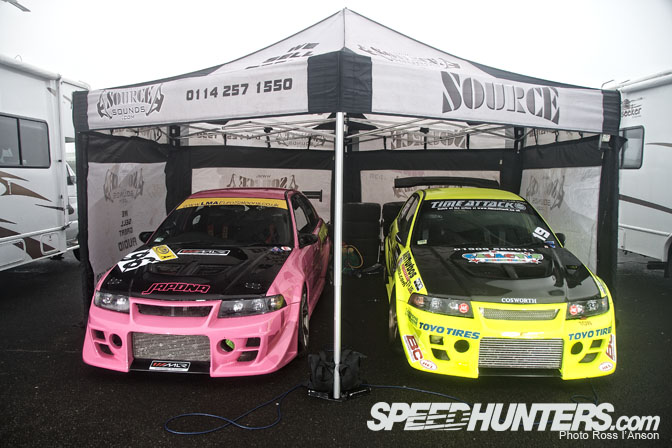 To end my first full assignment for Speedhunters i will take a look behind the scenes in the Time Attack paddock.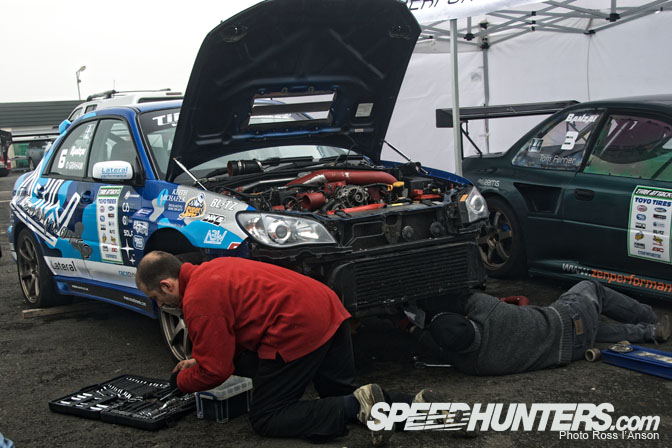 A few last minute adjustments in the ZEN camp.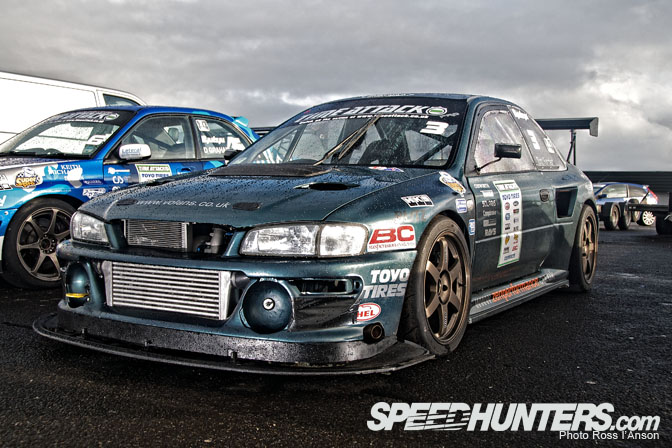 All of the cars are immaculately prepared but the one that really stands out for me is the ZEN Impreza of Tom Ferrier, i just love the aggressive look of the car!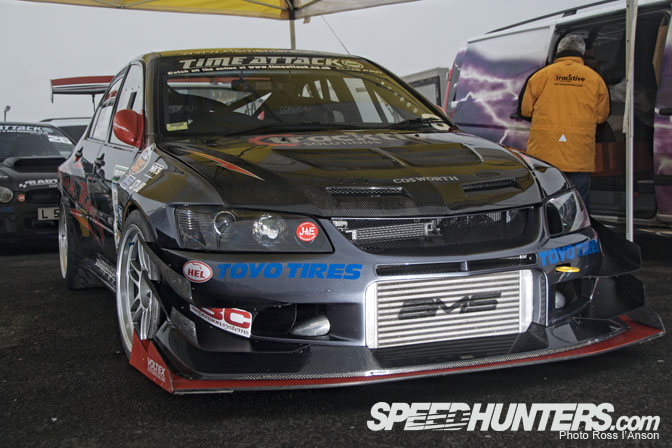 With the absence of the Norris Evo Robin Duxbury's Evo took the award for most the most canards.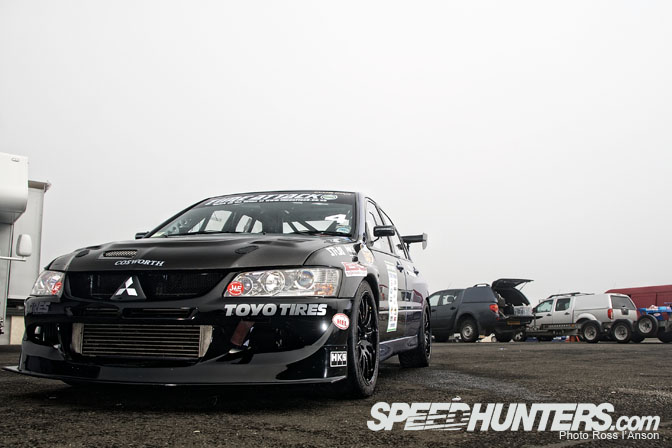 Club class competitor Jon Faull's imaculate Evo III.
In amongst  the Japanese machinery its great to see Tony Campbell's  968, ive always had a soft spot for front engined Porsche's and it brings back  memory's of my own brief but harrowing foray into the world of Porsche ownership, more Porsche's in Time Attack is what we need!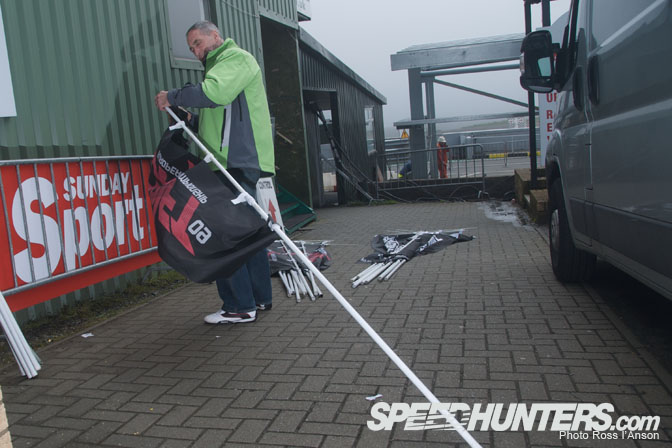 Nobody really sees the effort that goes in to preparing the track before the events, the flags and banners don't put themselves up.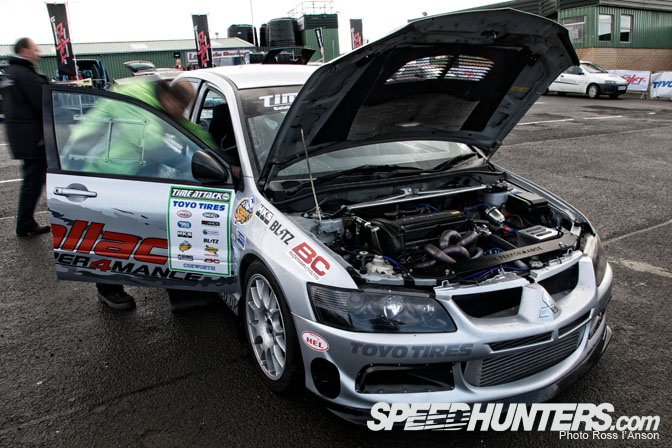 Mark the scrutineer hard at work with the unenviable task of making sure the 30 odd T/A cars and all the drift cars are up to safety regs.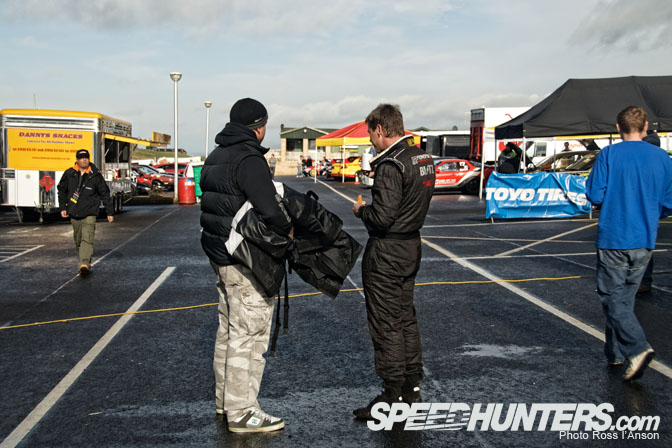 the calm before the storm, 8am sunday morning and the paddock is fairly quiet place in just over a hour you wont be able to get moved on this stretch of tarmac.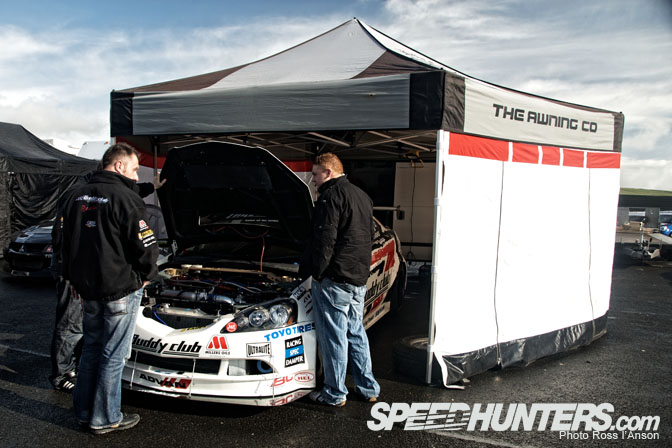 Paul Hughes Buddy Club DC5 gets its final prep before practice.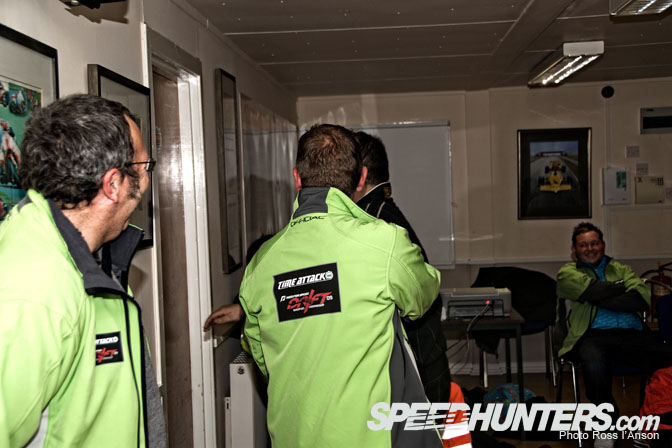 Al Glen and Gary share a joke with in the offices before the serious business starts.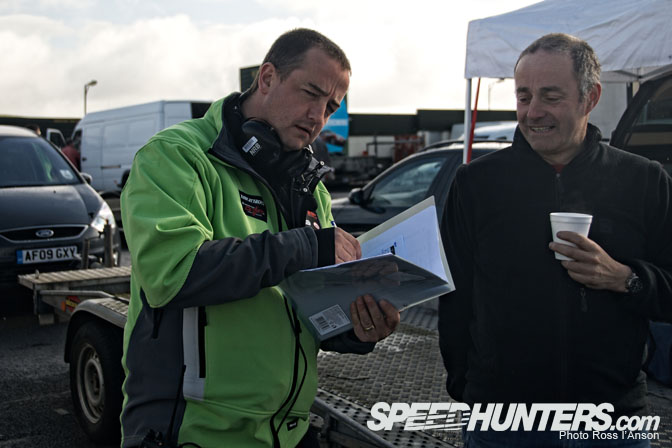 Rob Barnes "if your names not down your not playing"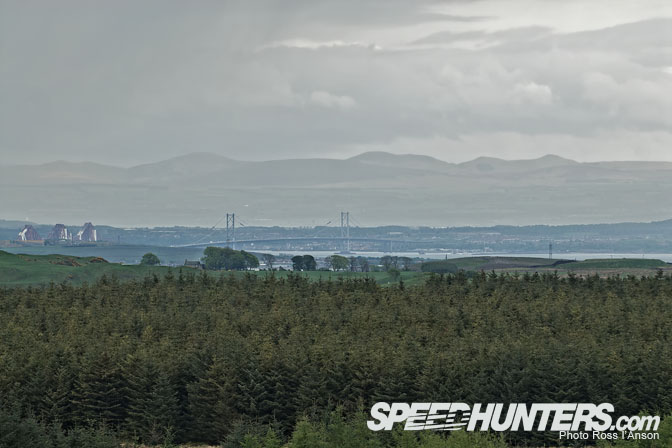 One of the things that makes Knockhill unique  from the rest of the UK circuits is the spectacular scenery that surrounds it, at no other UK track will you get get views like this.
Next Time Attack round is silverstone on the 31st may.
Time Attack coverage on Speedhunters
Ross IAnson.