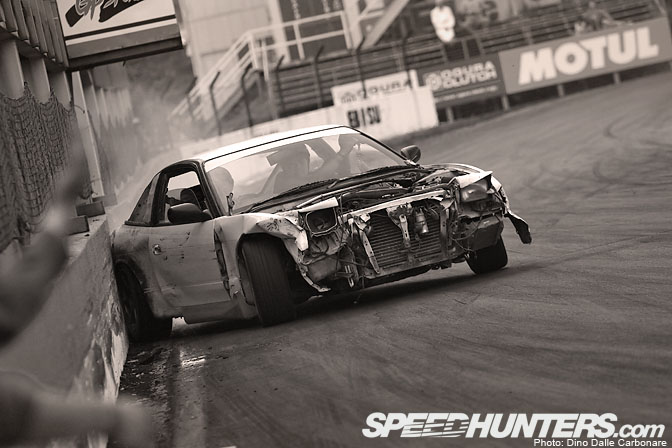 This week-end has been all about hardcore drifting, and when I mean hardcore, I'm not joking!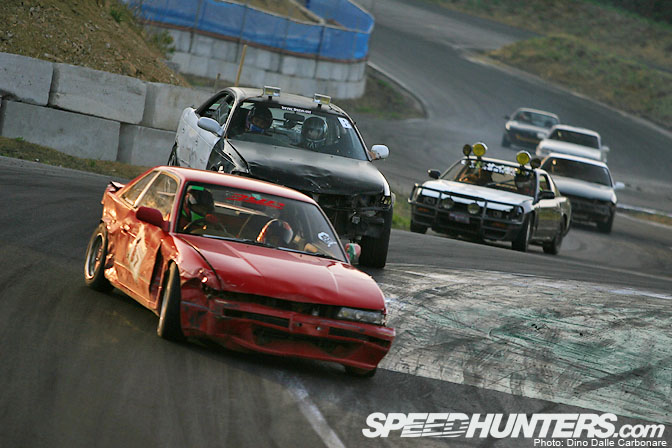 The Drift Matsuri held in Ebisu is one of those events you really have to witness once in your life, where else do you get 48-hours of non-stop drifting on a selection of seven courses!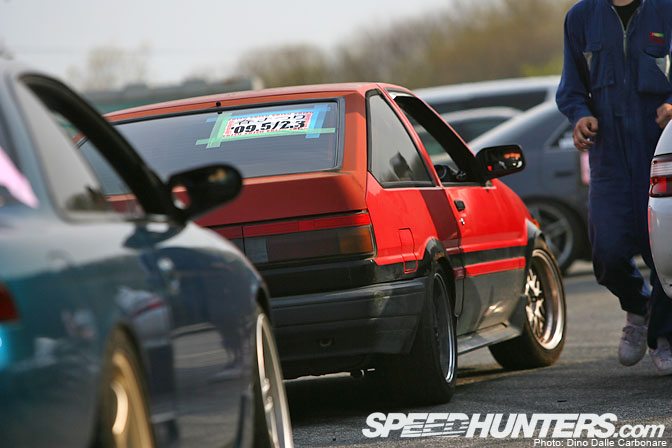 Drifters flocked from surrounding prefectures, many coming from very far away to do what they love best.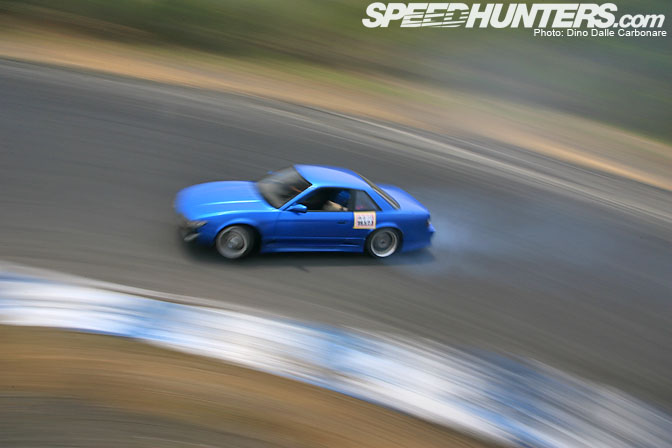 No matter at what time or on what course there were always cars out on track…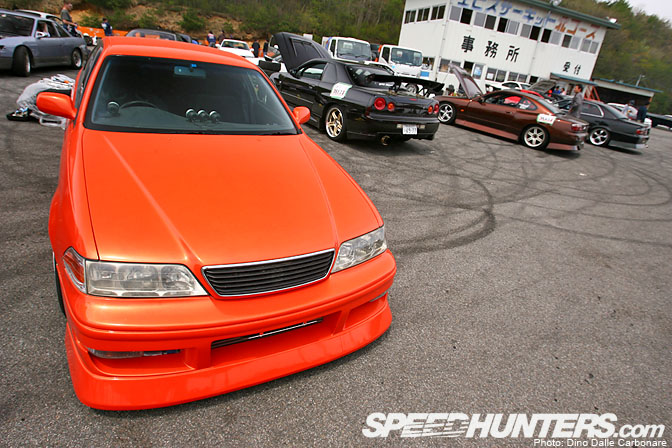 …from Kita…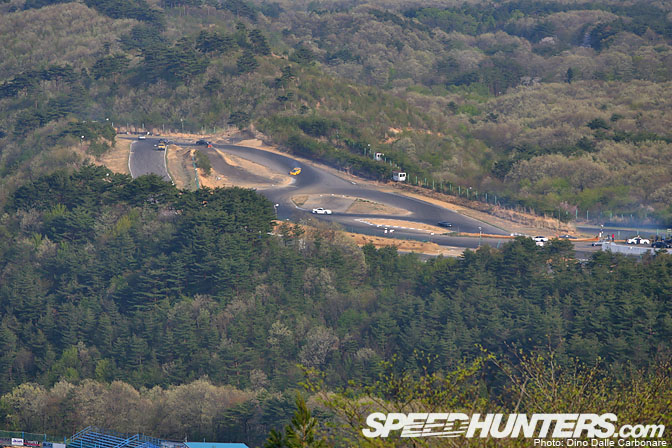 …all the way down to Nishi. That little spec of yellow is Andy from Powervehicles enjoying the brute power of his FD3S RX-7.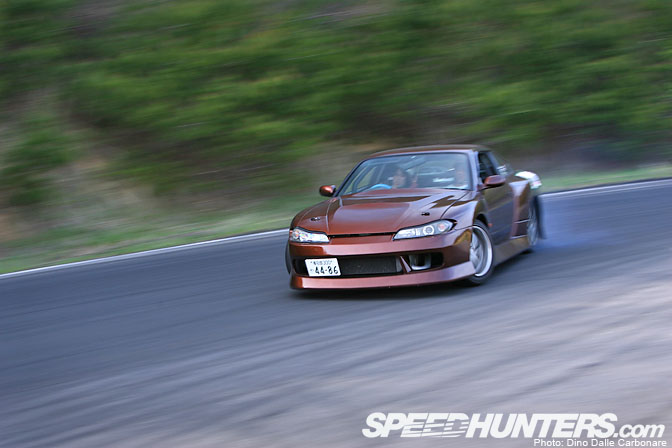 This BN Sports kitted S15 was by far one of the cleanest cars at the event.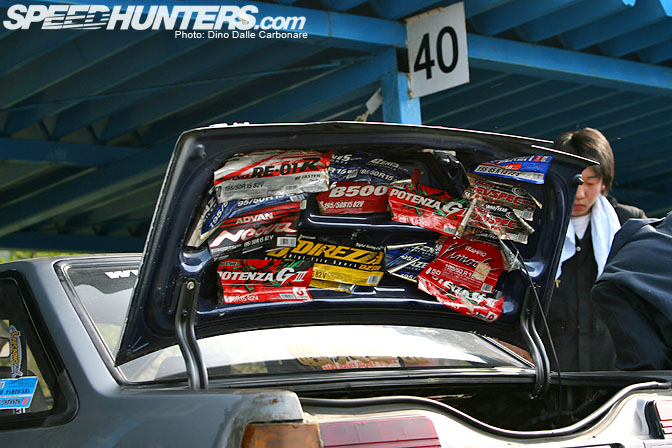 Here is one way to remember all the different tires you have tried!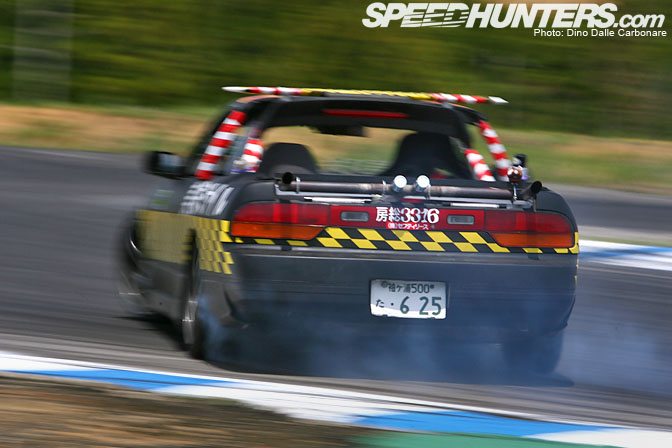 Some owners really went with some wacky ideas to make their cars look different like this RPS13 sporting a very original exhaust system, among some more obvious alterations.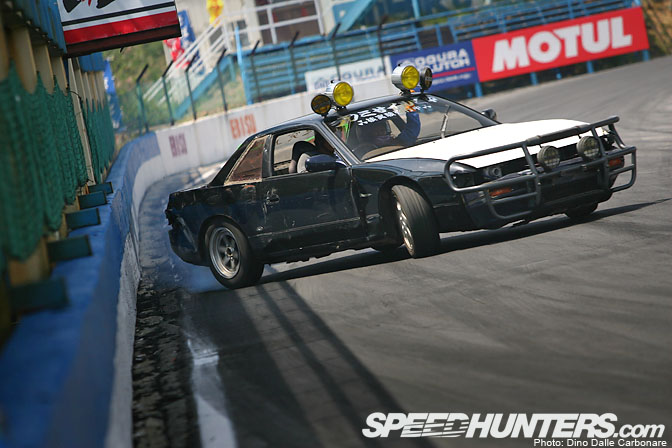 Bull bars on an S13? That's one way to protect the bumper! Oh, and those roof-mounted lights are for extra visibility…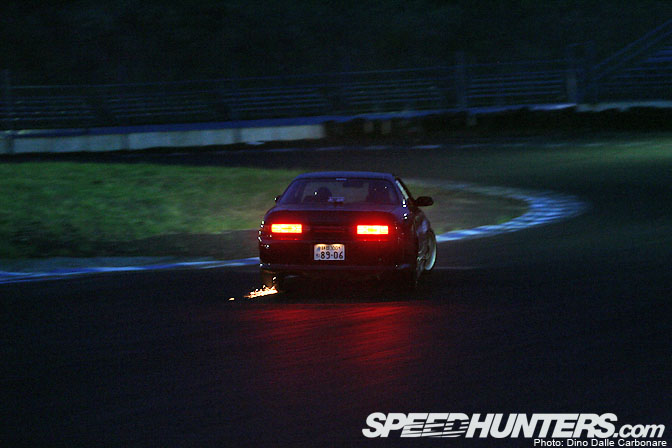 …because when the sun goes down at Ebisu it gets very dark!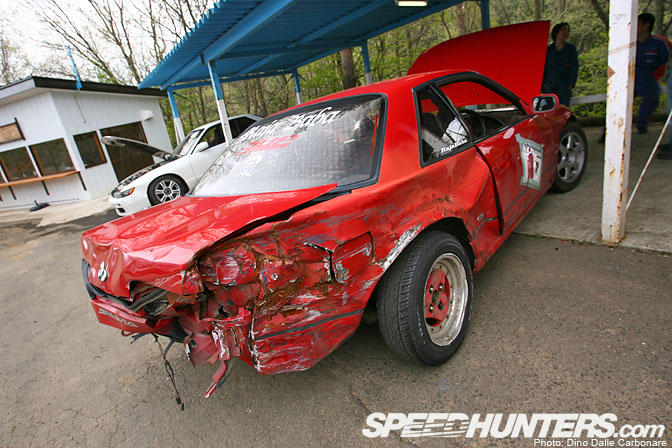 Touching the wall at the Minami-course is one way to earn respect, but small "kisses" are preferred to full on impacts! Stay tuned for Part 1 of the coverage from the event, off to get some sleep now, something I didn't get a lot of over the week-end! 
Dino Dalle Carbonare