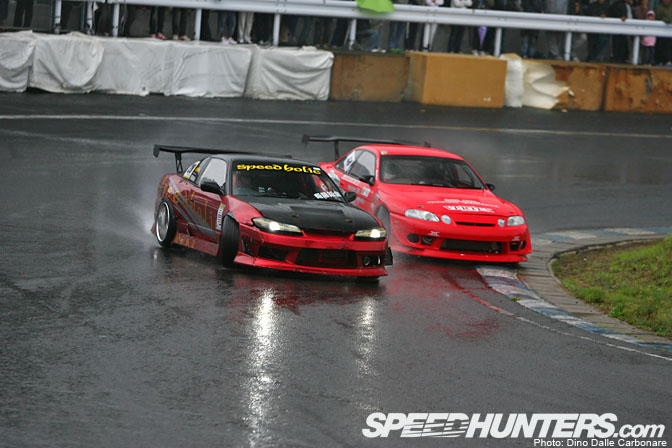 The rain-soaked action from the D1 Divisional in Mobara continues with this opening shot from one of the tsuiso battles.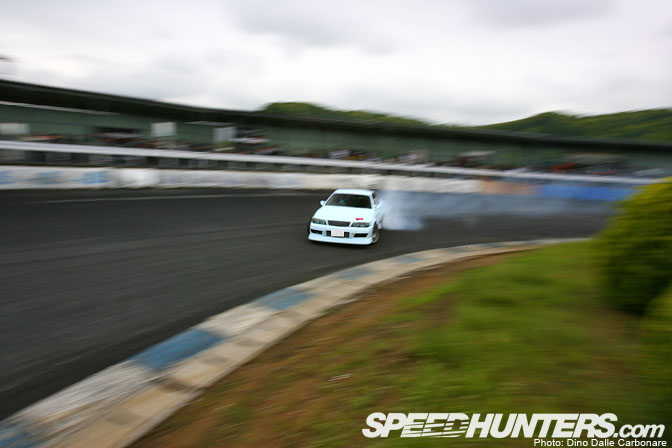 Baby blue? For a drift car? Why not…this JZX100 was definitely getting the attention it deserved!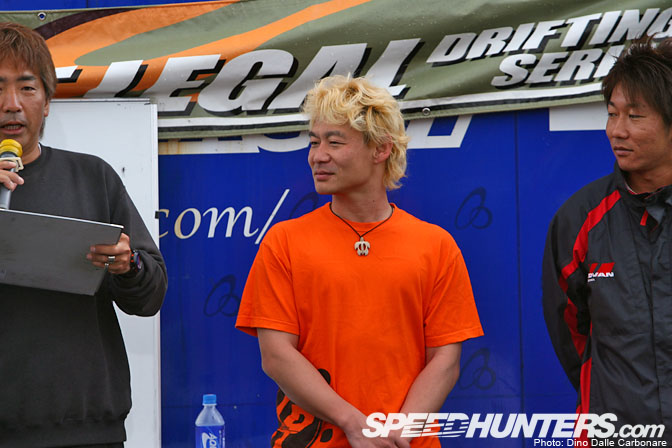 I think this might have been the only time that Bomber Yamamoto wasn't on the mic! He literally keept a running commentary throughout the day, including while moving around the paddock and I'm sure I saw him head into the bathroom at one point too.!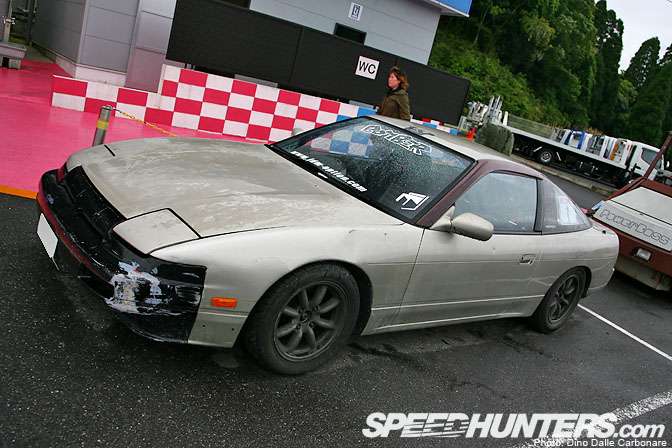 This is his daily driver and drift machine. I really dig his style, kept things very simple with a nice set of Watanabes complimenting the beaten up front bumper. You can keep up with his blog on JDM Option by clicking here.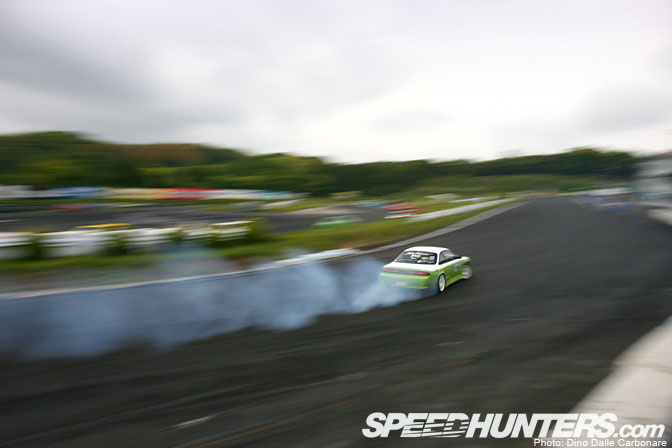 I'm glad wide pans are going down nicely as I did end up trying to take a lot on the day.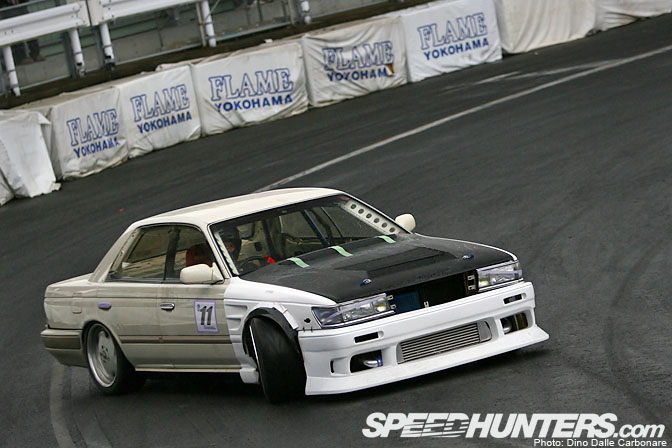 This Laurel was without a doubt the craziest at Mobara, powered by a fully tuned externally gated SR20DET.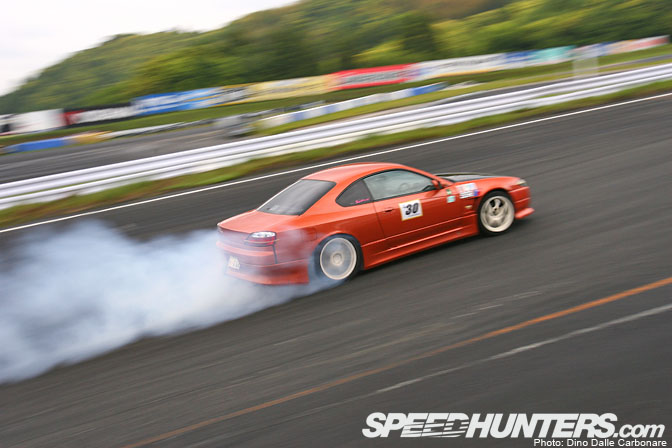 The few times the track dried the cars were shooting out of the main corner with incredible speed, rev-limiter bouncing in third gear. It's a tough choice, water spray or smoke? I'll take the latter!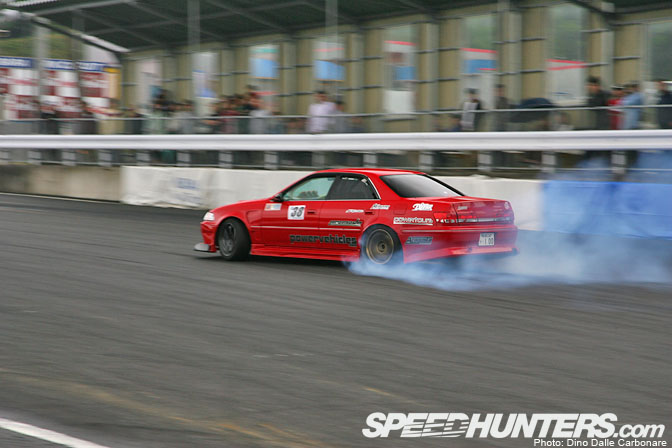 Here is Andy going for it once again. His selection of TE37's came in handy on the day as he really seemd to have no mercy for that Federal rubber.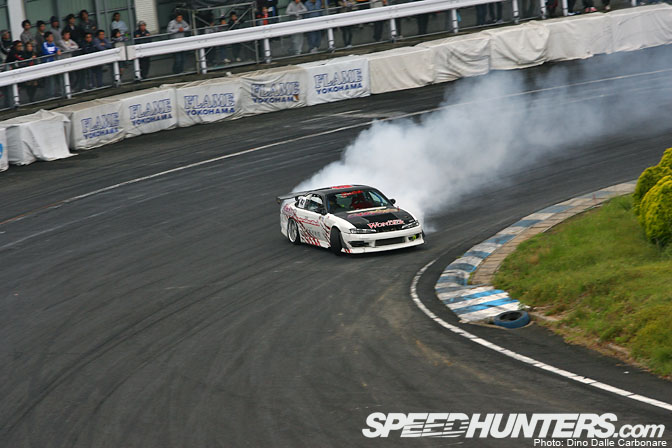 There seemed to be a few different schools of thought on how to attack the main judged corner at Mobara. Some people entered deeper and came out tighter like the S14 above while others carried more speed and exited wider.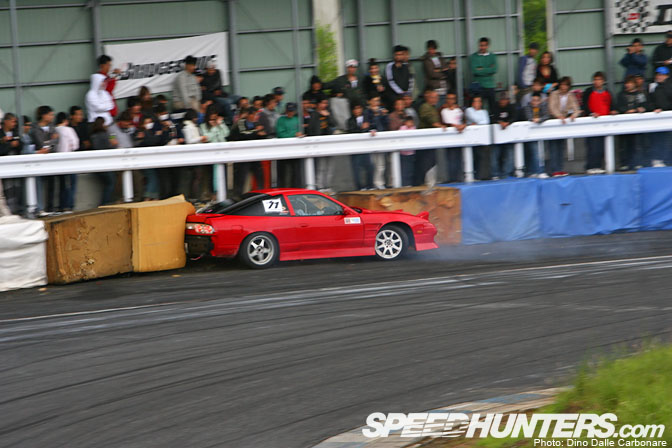 The main thing the judges were looking for was for a fast and aggressive entrance with drivers getting their cars sideways well before the actual corner began. This caused some problems as the slippery conditions made grip levels hard to read.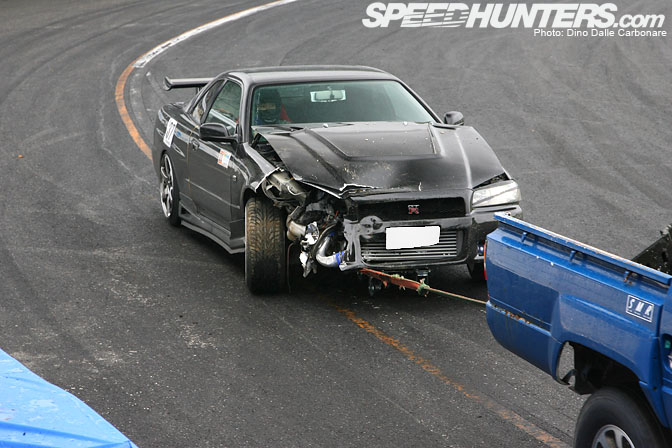 Remember that ER34 from Part 1? It ended up in the wall right under the judges taking a while to get dislodged. Not a pretty sight.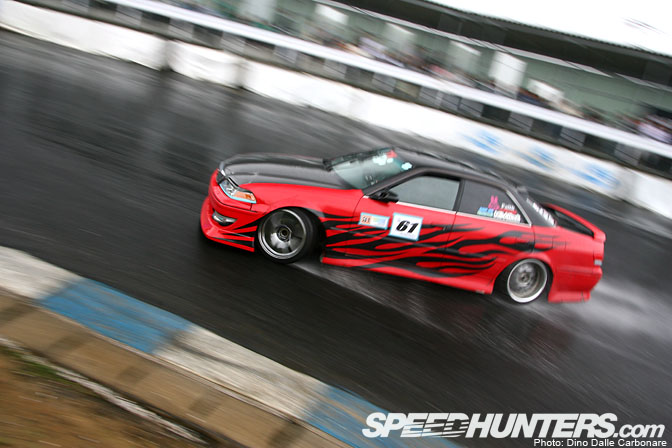 This MarkII looked more like a powerboat!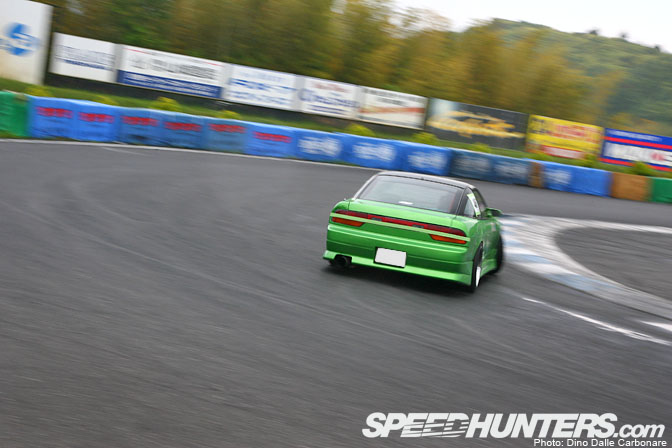 I think I spotted a new trend at Mobara, I noticed more and more drifters were using color-matching tape to cover their head and tail lights.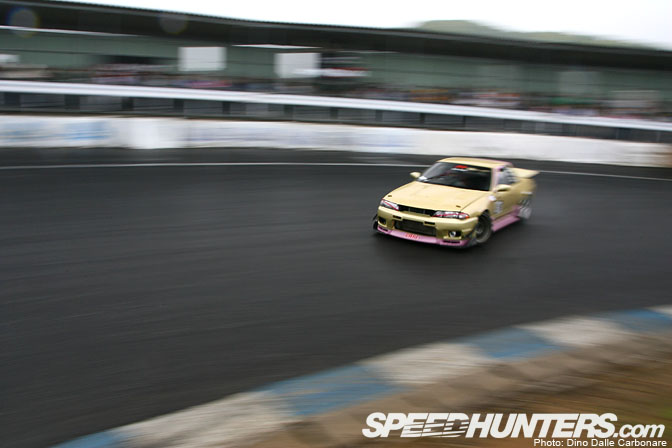 I don't know, this gold and pink coloring seemed to be growing on me during the day!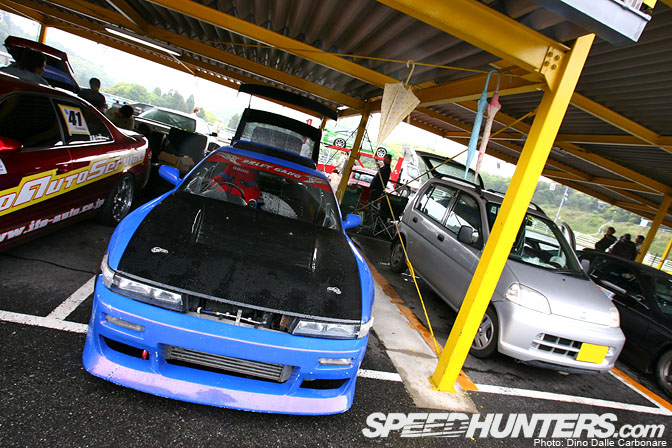 Spotted this Drift Gang Sileighty in the paddock, you can't really tell from this picture, but the blue color actually shifts to purple depending on the angle you look at.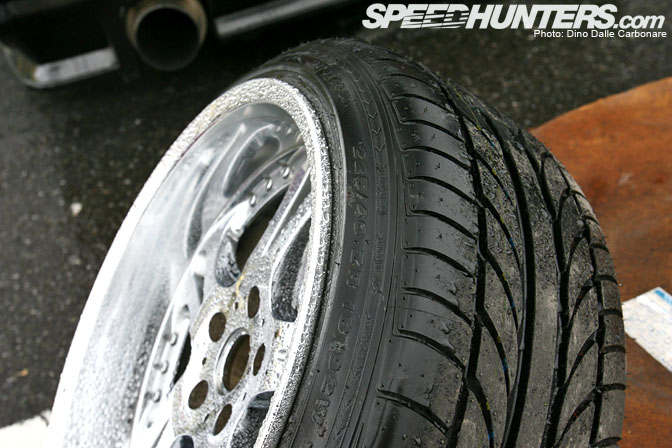 Nice stretched sidewall…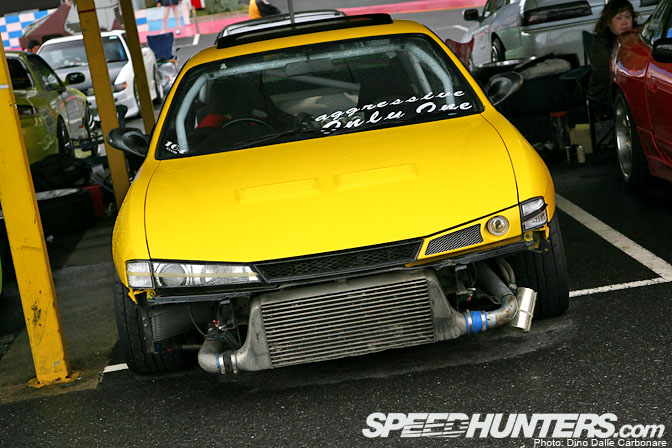 The air-intake in headlight thing is something that has been borrowed form the drag and most recently time-attack scenes. Certainly gives this S14 a unique look, I wonder if something like this would be road legal in other countries?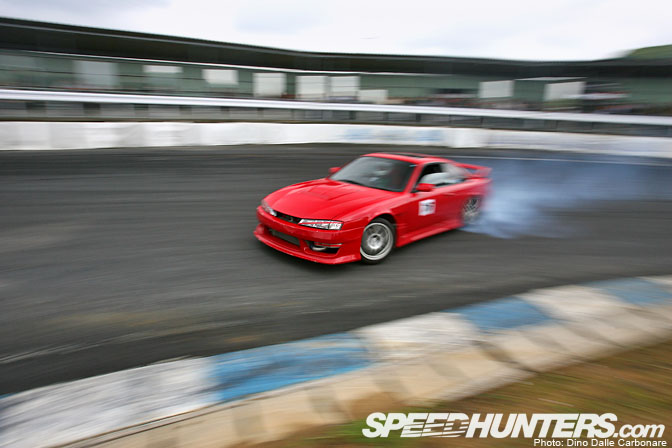 The sheer number of cars and action at Mobara made it impossible to take even a short brake, all the way to the Best 16 tsuiso battles. Make sure you don't miss the final installment from this D1 Divisional round!
- Dino Dalle Carbonare