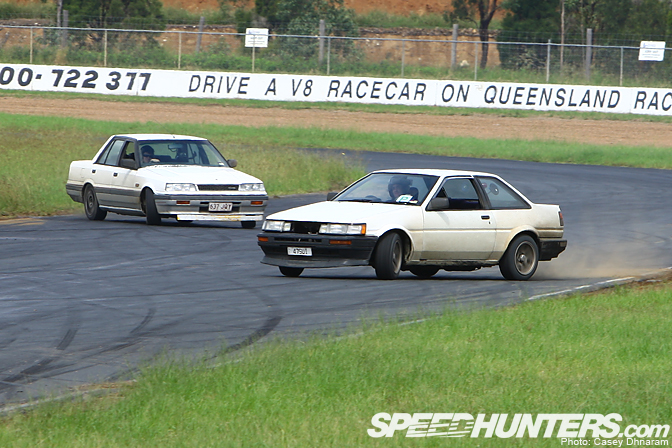 What were you doing when you were 16? I, like most Americans was enjoying the newly found freedom of a driver's license, carting my buddies to and from school and driving around for no apparent reason. The last thing on my mind at that time was photography. In fact, I cringe when I look back at pictures I took during those days with whatever crappy digital camera I was using. The case is quite a bit different for Casey John Dhnaram, a 16-year old fellow from Brisbane Australia. Casey has been shooting for four years now, and not surprisingly drifting is one of his favorite subjects to shoot.
Casey sent us some photos he shot at a drift event held last week at Queensland Raceway and with drift month happening right now, we couldn't turn down the opportunity to showcase some of his work.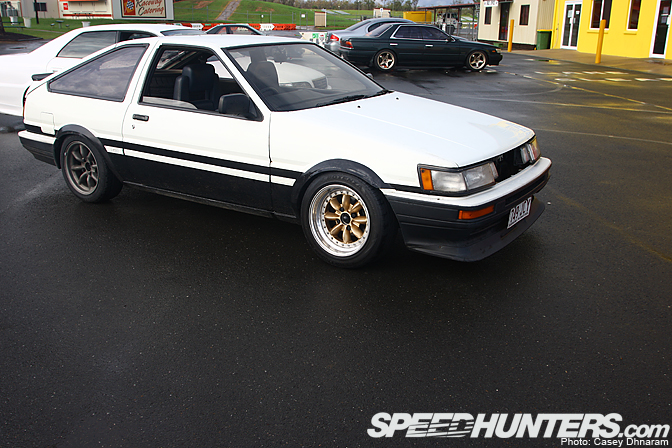 Judging by the photos, the AE86 was a popular car at this particular event. This Levin looks just like something you'd see at any grassroots drift event in Japan.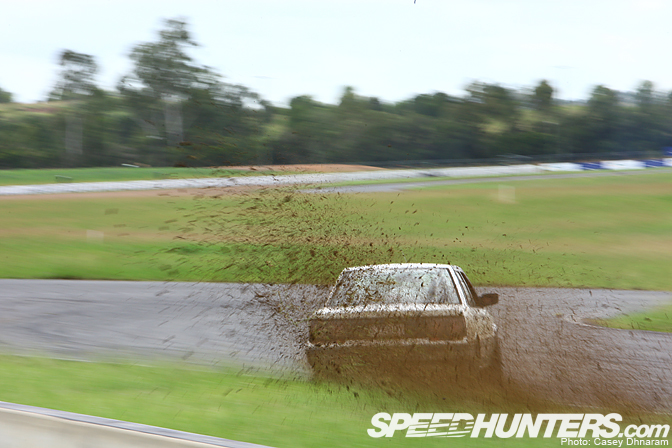 I love this shot of a four-door Skyline performing a "textbook dirt drop". I guess you can see why some race tracks aren't super keen on drifting?
Great wide shot here. Looks like the weather brought some unique lighting conditions with the contrasting blue sky and dark clouds.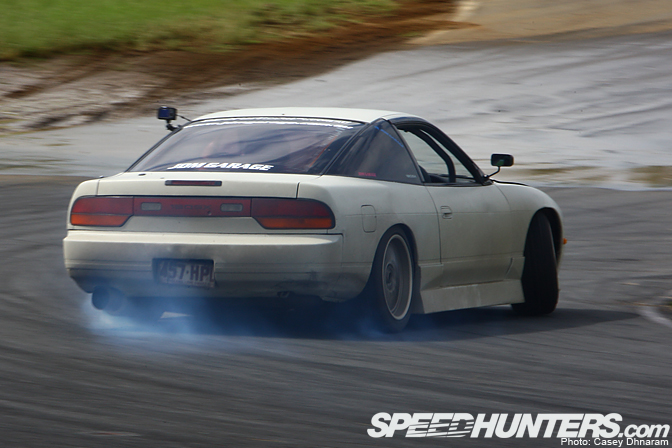 A dirty (in a good way) 180SX.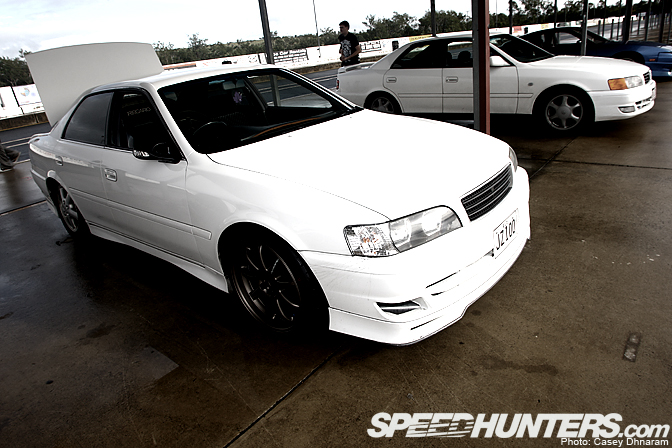 A pair of white JZX100 Chasers, secondhand from Japan I'm assuming.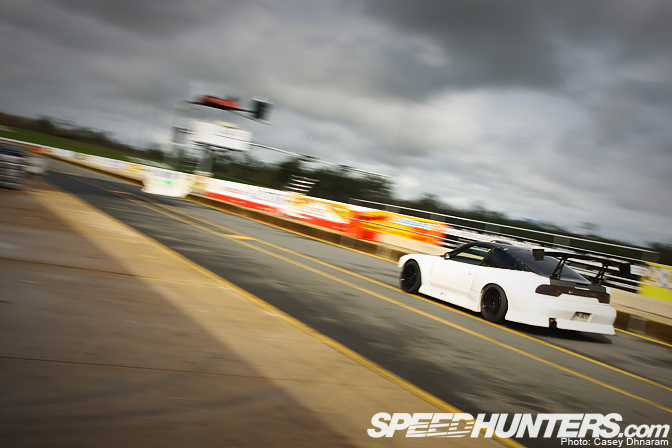 Finally, another well-composed wideshot of 180SX under a darkening sky.
Thanks to Casey for sharing his work with us, and be sure to check out his site at http://caseyjohnphotography.com/ .
-Mike Garrett