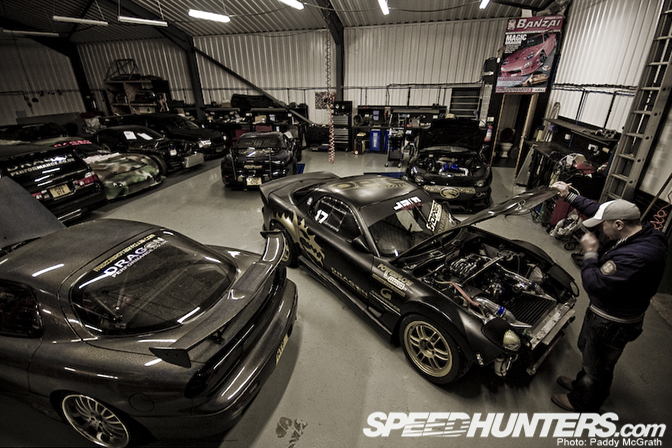 I'll pick up where we left off in the first post, where we were about to embark on an 1,100 mile roundtrip to the UK to compete at the first round of the 2009 JDM Allstars series. We left Ireland on a late sailing and arrived into the UK at around 1a.m. We headed through the night to south west England and to Devon, the home of rotary specialists Dragon Performance. We arrived at around 4a.m. and tried to get an hour or so sleep in the van but instead ended up watching WRC videos on Ffrenchie's laptop …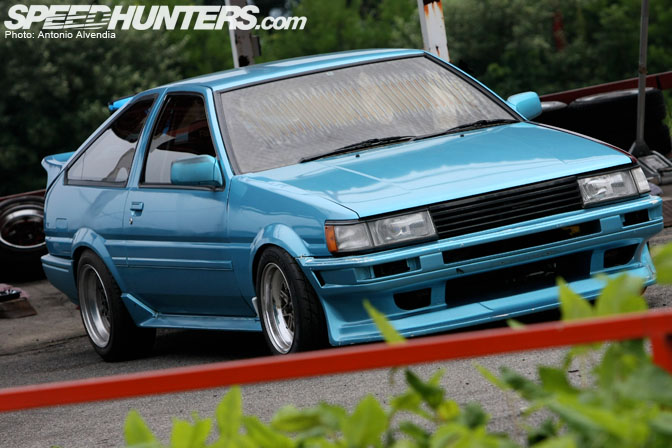 Ross Juniper, owner of Dragon arrived at six with two members of the
Dragon staff and we quickly got to work loading the van with spare
parts, tools, tyres and the FD onto the trailer.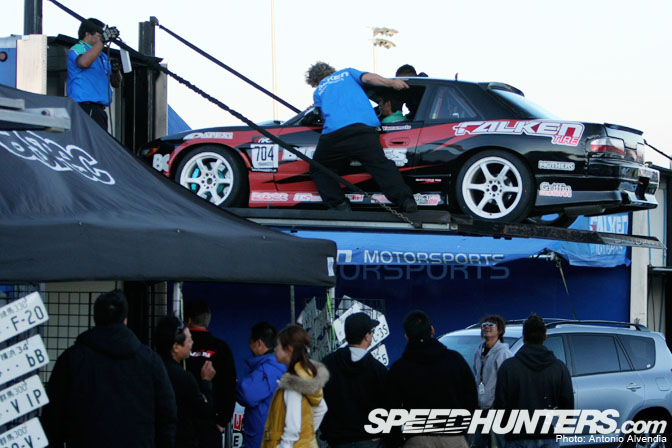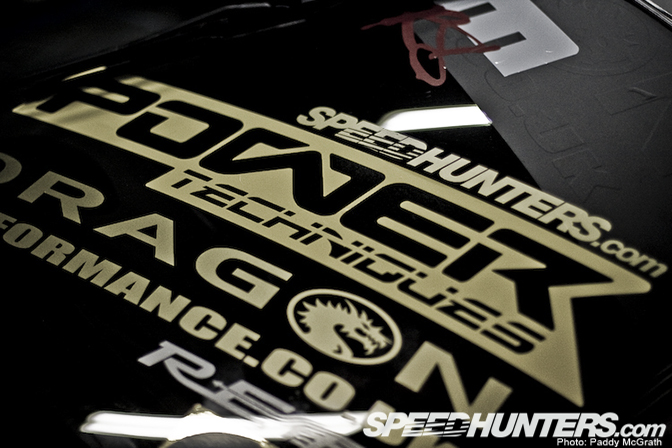 But not before freshening up the FD with some tasty Speedhunters.com stickers !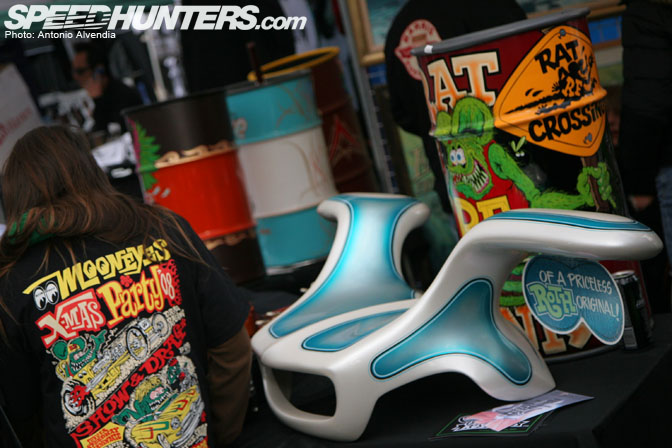 The journey was long, the trip from Dragon to the event was going to be the longest stint of the weekend and it was to be nearly seven hours before we arrived trackside …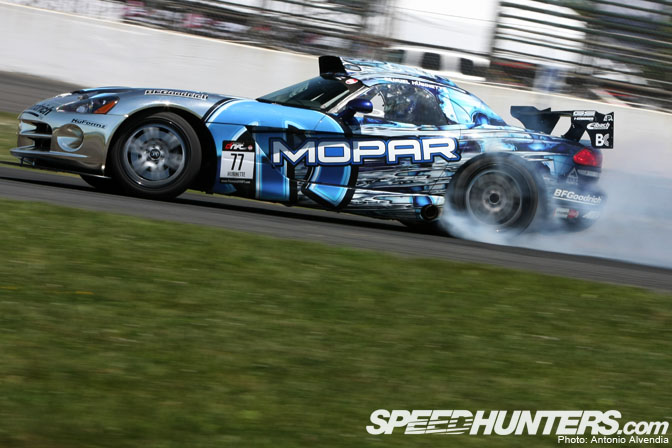 Once there, we unloaded the trailer ASAP, as practice had already begun. The track looked small, quite bumpy and it also didn't seem to 'flow' nicely.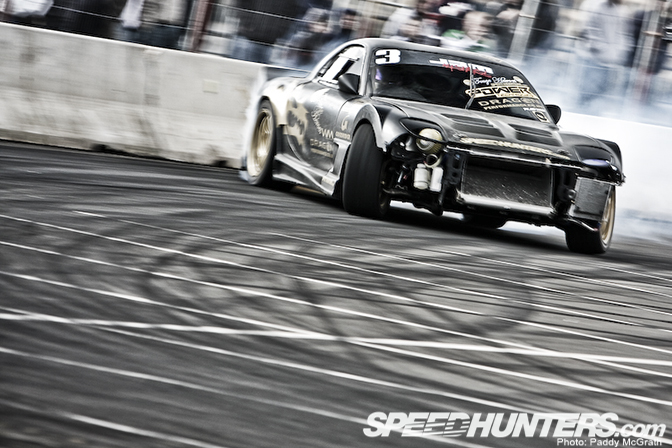 Martin got out on track before we could even fit the front bumper ! He was eager to get a feel for the car which he had only driven for a total of 30 minutes before this event. After practice and we had booked into our hotel for the night we sat and talked about the car, the track and the competition for tomorrow. Martin was concerned about his lack of seat time in the car and was feeling sketchy about how the car was handling. He was struggling to run his usual perfect qualifying lines, but he did have a lot of speed and forward grip. He told me how he was getting more and more in touch with how the car was reacting after each run but still needed more practice.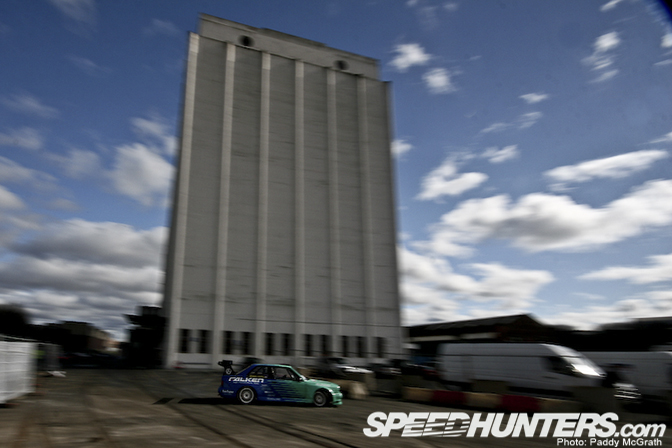 We talked about competitors and both agreed that the man to beat was going to be Dutch driver Remmo Niezen in the Falken BMW E30, fitted with an E39 M5 V8 engine. He was running great lines, had very good angle and smoke. There were of course others to consider aswell but Remmo was our main concern.
That night we had quite a lot of concern over the event. We didn't want to go out and look like amatuers, we work hard as a team and we always thrive to deliver the best. We were there to win. People were watching to see how was Ffrench going to hold up in his first major competition in several months and to be honest about it, we were very worried at what Sunday would bring …
More in the next post.
– Paddy