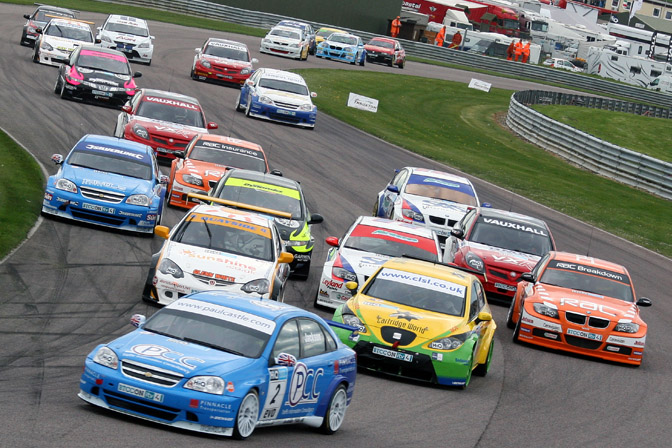 The high speed Thruxton circuit near Andover played host to rounds 4,5 and 6 of the British Touring Car Championship last weekend. We had three winners – making it six different winners from the first six races.
What other championship can claim that?
Three new entries this weekend. Matt Jackson (leading, above) joins Jason Plato at RML with the Chevrolet Lacetti, while ex-champion James Thompson replaced Gordon Shedden in the Team Dynamics Honda Civic.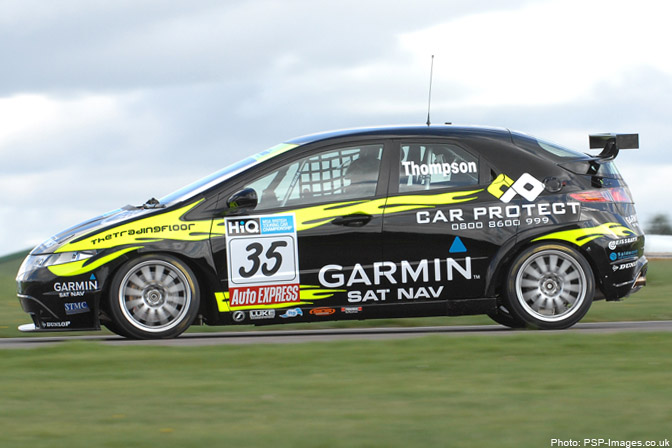 Paul O'Neill made a welcome return to the BTCC in the Techspeed Honda Integra.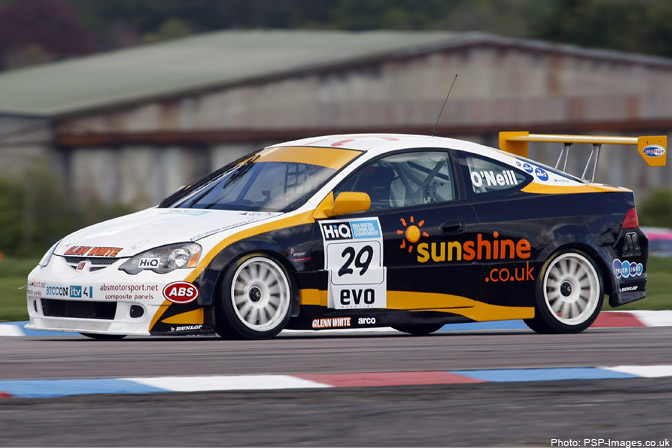 Round 4
Current champion Fabrizio Giovanardi took a pole to flag victory on race one of the day.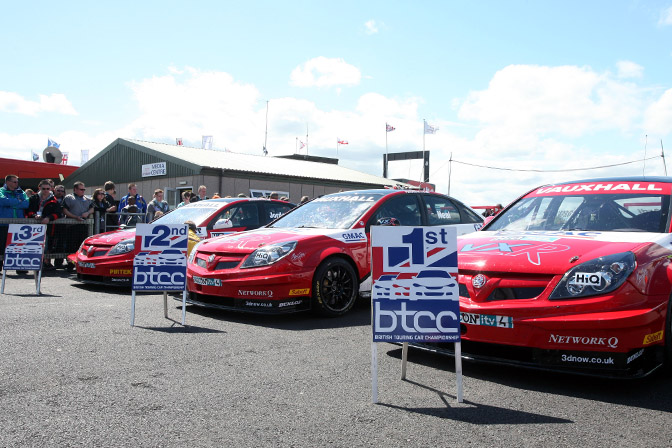 In a convincing display, team mates, Matt Neal and Andrew Jordan, filled the remaining spots on the podium. Jordan was very impressive holding off Jason Plato in the Team Silverline RML Chevrolet Lacetti and Colin Turkington in the Team RAC WSR BMW 320Si.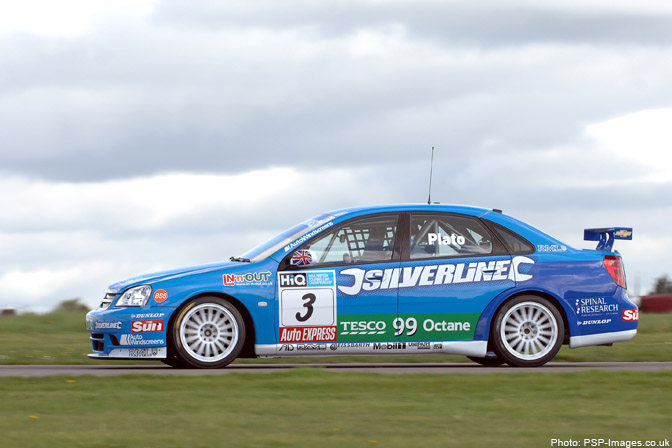 Jason Plato's challenge ended with tyre problems, common at this high speed circuit. Turkington was 4th with Paul O'Neill in 5th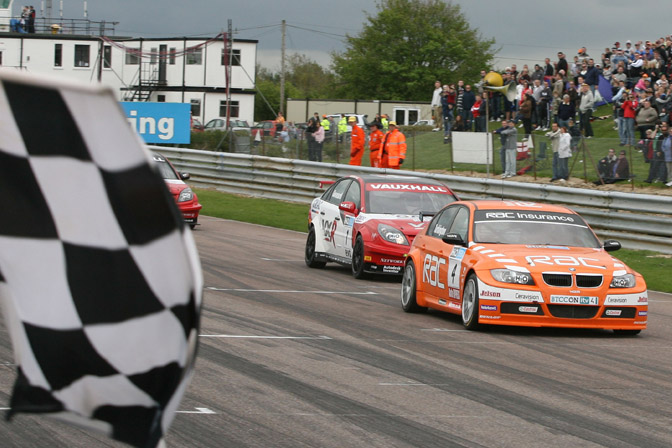 Round 5
Despite talking down their chances prior to the race weekend, Colin Turkington (Team RAC) won the second race of the day (round five) after a great battle with the Vauxhalls.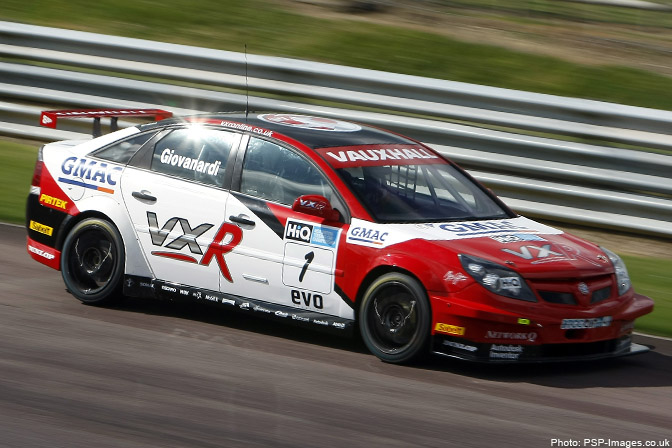 Giovanardi had lead most of the race, but ran wide on the final lap, enabling Turkington to take the lead. Matt Neal followed in 3rd with Stephen Jelley 4th in the second RAC machine.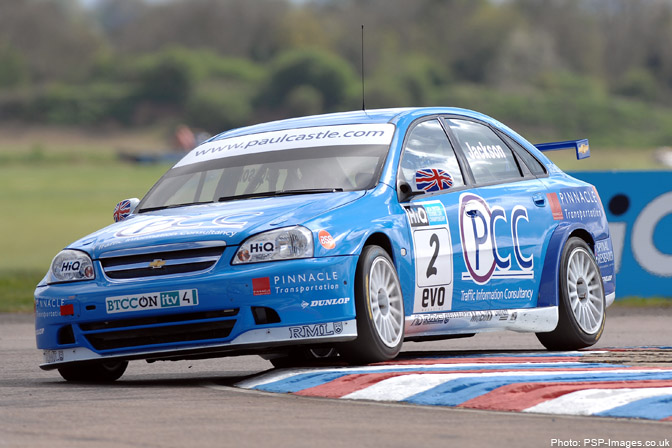 Round 6
Matt Jackson copied team-mate, Jason Plato's achievement at Brands Hatch, winning the final race of the day on his first weekend of driving the Lacetti. Jackson, 2nd in the championship last year was a late entry after securing sponsorship last week. Matt was impressive and held the lead despite a Safety car period.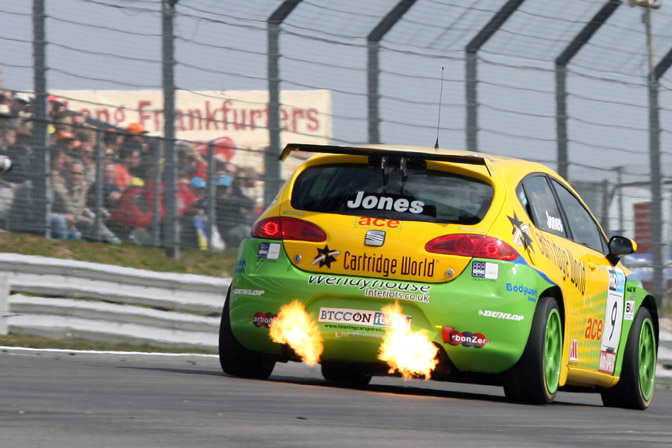 Adam Jones in the Cartridge World SEAT Leon was second, giving the new team its first podium.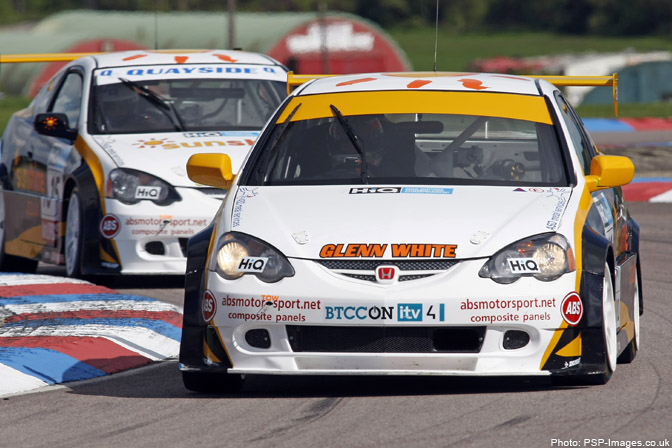 Paul O'Neill was set for second after a fantastic performance, having started from pole, only to suffer a puncture towards the end of the final race.
A close battle behind Jones eventually saw Thompson take 4th with Plato, Collard, Jelly, Neal and Giovanardi  close behind.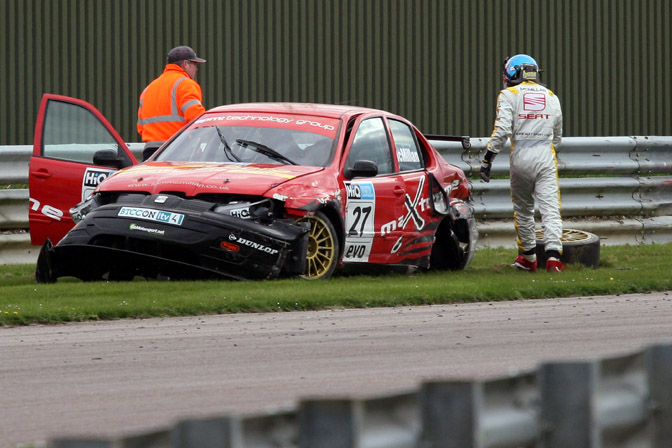 Liam McMillan had a big accident on the last lap, possibly a mechanical failure. The impact ripped the engine, gearbox, rear axle and sub-frame from the rest of the SEAT Toledo, but Liam escaped from any serious injury.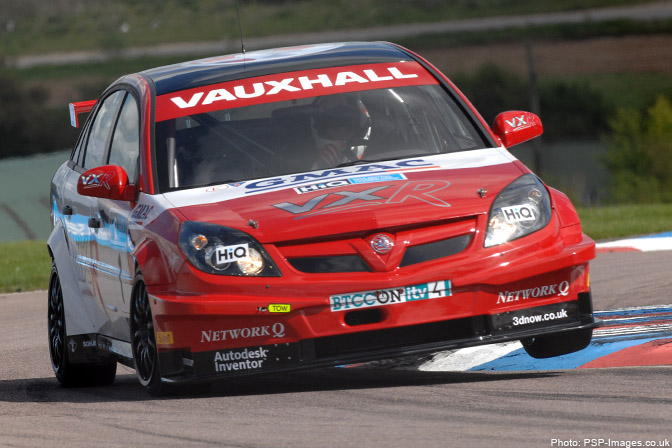 The Thruxton rounds underlined the BTCC's great strength in depth. The entry list was arguably at its most competitive in over a decade with 11 different race winners, among them four past and present champions (Neal, Giovanardi, Plato and Thompson), on the grid.
Matt Neal is current leader of the championship, followed by Turkington, Giovanardi, Collard and Plato. Next round, Donington Park in May….if the circuit gets its licence back.
Thanks to Peter Still of PSP-Images for many of the images.
-Andy Blackmore
Images: PSP-Images.co.uk, BTCC