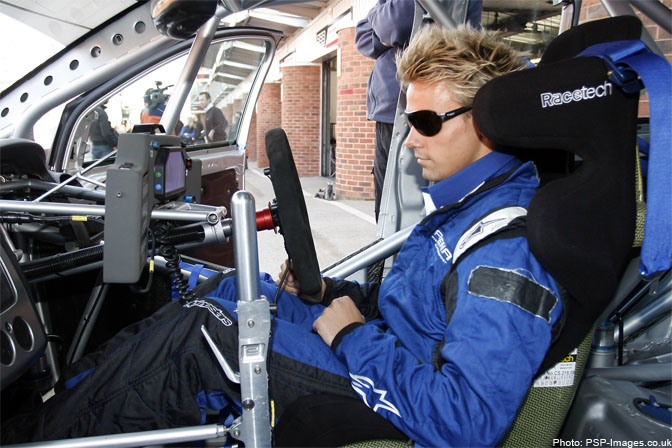 I always look out for good shots of the cockpits of racecars. Its a hard area to photograph, particularly during a busy race weekend. The 'office' for a race driver is very different from a normal road car. Here is a small selection to wet your appetite for the 2009 season of competitions.
British Touring Car Championship driver Tom Chilton (above) sits in his new race car, the Team Aon Ford Focus ST. The car, developed by Arena International (who use to run the old BTCC Honda team) is typical of a S2000 touring car, with the driver moved back and sitting lower, helping weight distribution. Note how close he sits to the steering wheel, but how far this extends from the original dashboard.
Chilton and Arena are currently working through an extensive 14 days worth of testing in preparation for the BTCC season. We will bring you a preview of the 2009 season later in the month.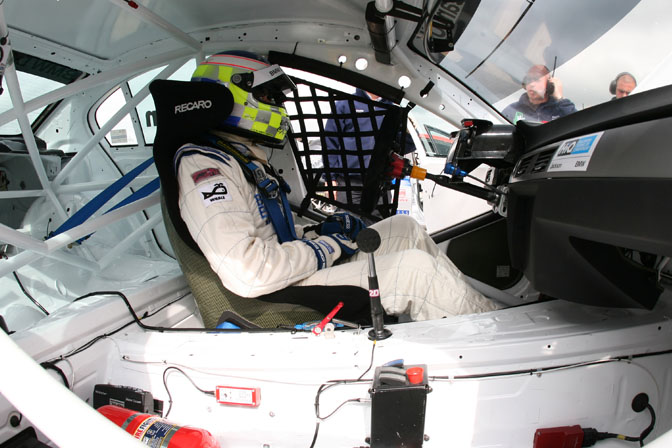 The BMW 320si which competes in the BTCC and WTCC has a similar set up. This is Matt Jackson's private BTCC entry, but the car is built by BMW Motorsport. Both of these images show the intricate roll cages.
Compare the gearshifts. The Arena Ford version appears closer to the driver and steering wheel than BMW.
S2000 Touring cars have to retain certain parts of the dashboard.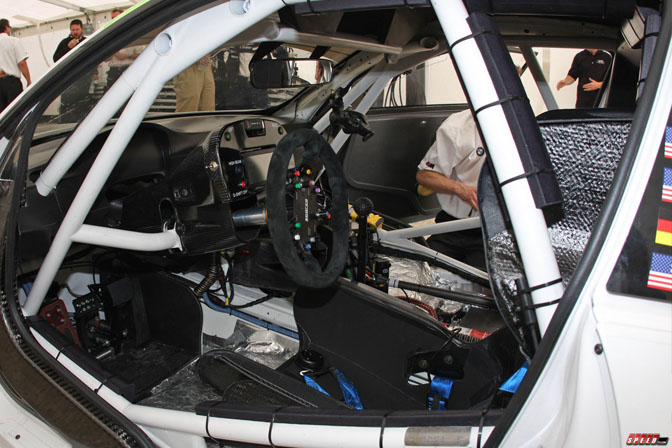 BMW will also be in the American Le Mans Series, this image from Marshall Pruett shows the office of the GT2 machine. If you look closely you can see the new lighter carbon fibre dashboard.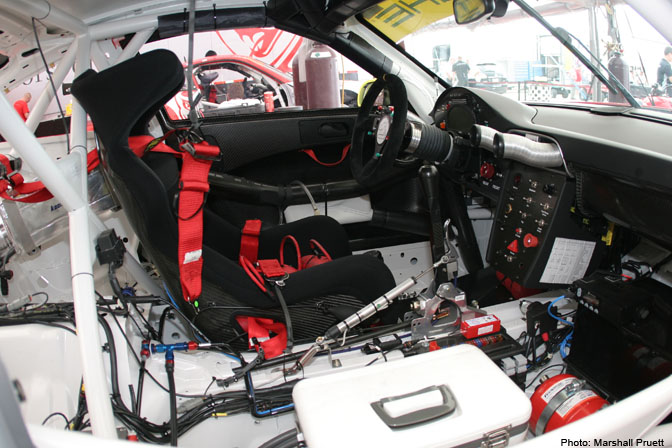 Compare this with the 2008 Porsche 997 GT2 RSR of Flying Lizard Motorsport. The 2009 racecar features a divider behind the drivers seat to minimize the actual area of the cockpit. This allows Porsche to scale down the air-conditioning unit in the race car, saving weight.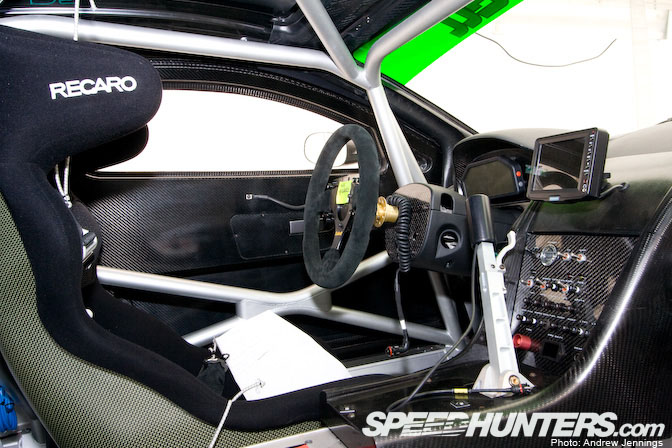 Staying in the ALMS for a second, this is the cockpit of the Aston Martin V8 Vantage GT2 race car developed by Prodrive. A very well finished high-end interior. I wish my office was like this!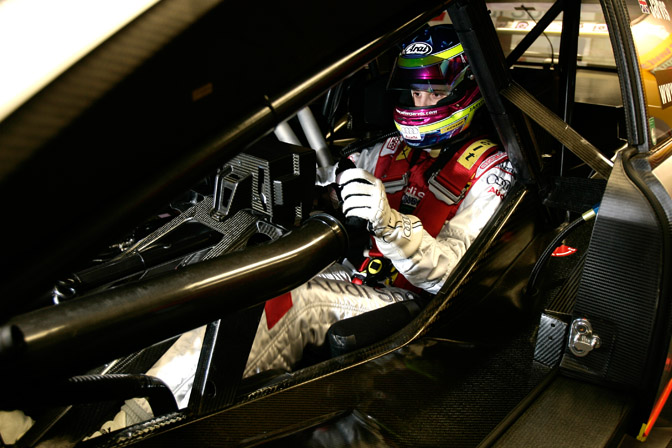 The most extreme cockpits outside of Formula 1 are the DTM race cars. These feature full carbon tubs and in reality share nothing with the roadcar. You can see in this shot of Oliver Jarvis in his Audi A4, that he sits very far back and also near the centre of the car.
Sitting this far back allows the B-Pillar of the race car to protect the driver further. Note the cooling hose to keep the driver cool.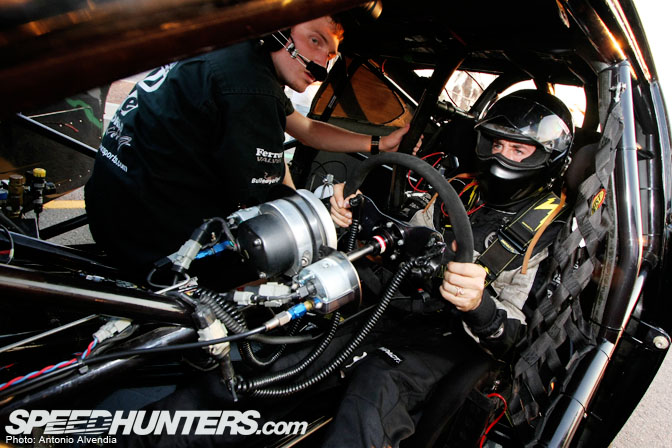 Looking at other race disciplines, this is Chris Radio in his 7 second Scion TC Drag car. As with the other cockpits, driver and wheel moved back. On this occasion, traditional style clocks are mounted on the column.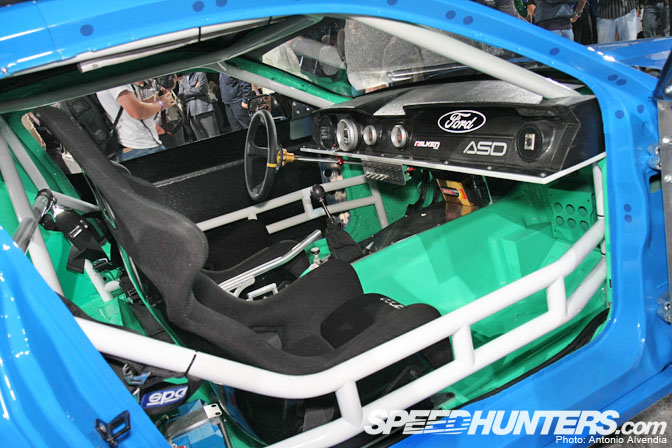 Full circle back to a near production cockpit with Vaughn Gittin Jr's 2010 Mustang GT which he will drive in the 2009 Formula D Championship.
- Andy Blackmore
Images: PSP-Images, Marshall Pruett/Speed TV and relevant teams