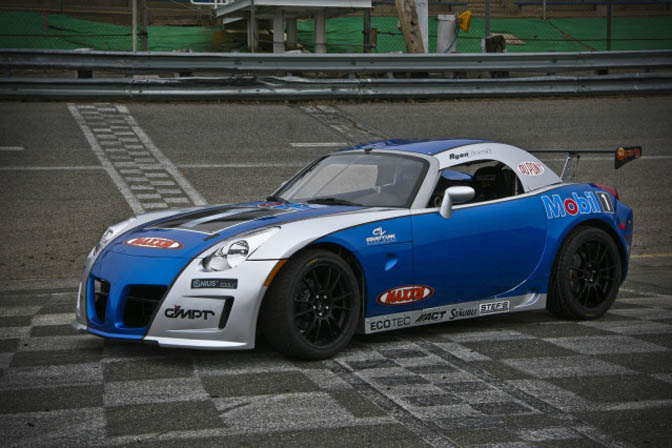 With just a few weeks to go until the 2009 Formula D season opens on the streets of Long Beach, we've been getting a lot of fresh info regarding new drift cars and updates of current cars. The guys at Gardella Racing in New Jersey have just released some photos and info on the Pontiac Solstice that Ryan Tuerck will be driving in FD this season. In 2008, Tuerck had some nice showings in the capable, but simple-looking Solstice, and there's no doubt that he should be able to improve on that with this new car.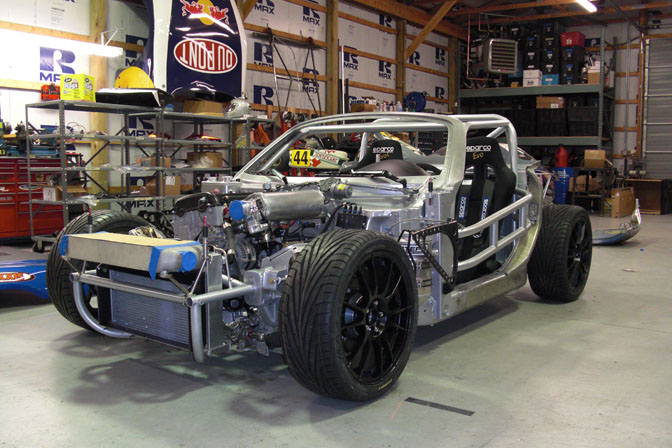 The spec sheet provided to us by Gardella Racing includes the following-
2.4L Ecotec engine
Quaife 15G 6 speed sequential trans
ACT clutch
Drive shaft shop drive shaft and axles
Maxxis Z1 drift tire
Precision Turbo HP 5557
Precision Turbo air to air intercooler
Synapse wastegate and blow off valve
Custom GR manifolds
Stef's custom oil, air, and power steering tanks
Stabuli quick disconnect fittings, and air jacks
Fuel Safe fuel cell and dry break system
F.A.S.T XFI ECU
RacePak dash
Sparco evo seats
Wilwood front brakes
Custom max drift wing (JK)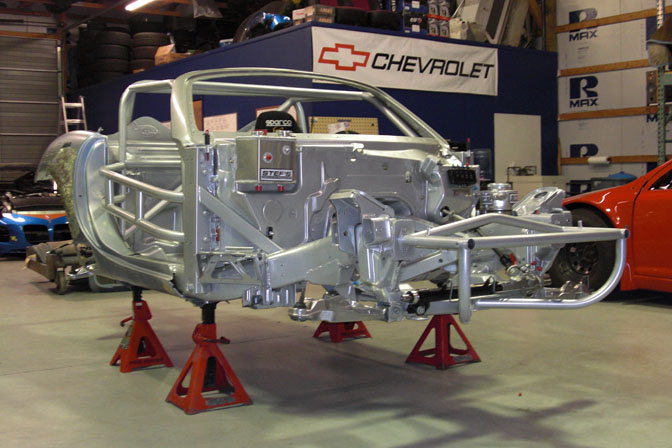 An earlier view of the naked chassis.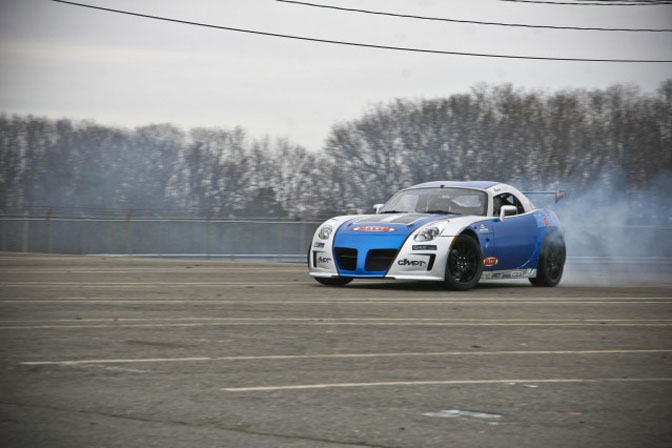 Ryan has been been testing the new car recently, and the team plans to have two additional testing sessions before loading up the Solstice for the trip to Long Beach in 2 and a half weeks.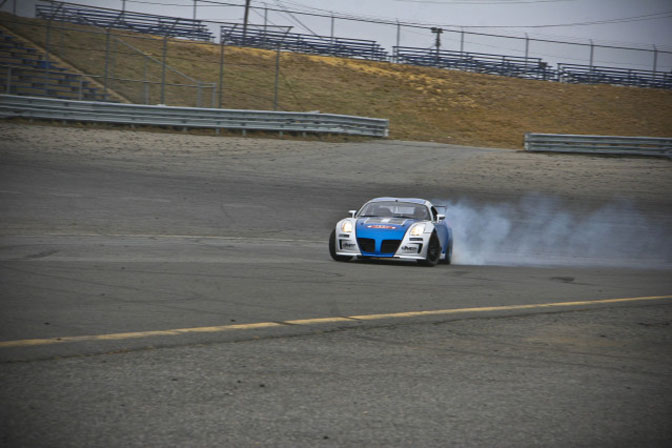 Visually, the new Solstice seems to have a bit more character to it than the one Tuerck drove last year.
"Hampshaa" will be a driver to watch in 2009, especially behind the wheel of this new and improved car.
Thanks to Gary at Gardella Racing for the info and Nyce1's Photo for the pics.
-Mike Garrett