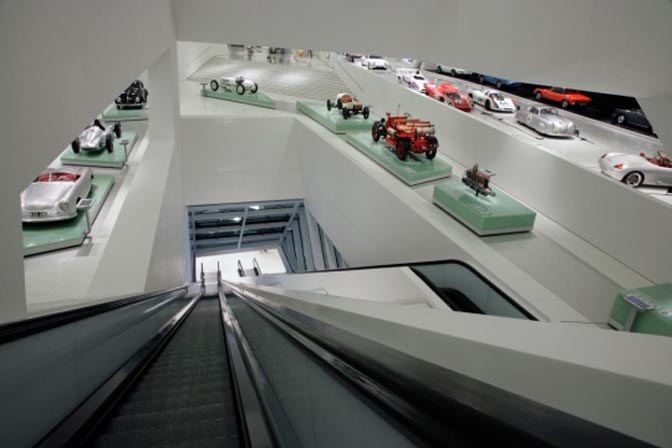 If you are like me, then you were probably pretty impressed with the Porsche Leipzig facility that Antonio posted about last year. How could you not like the combination of a test track and a beautiful facility displaying some of the world's most famous sports cars? For Porsche though, that was just the beginning, and they have been working on much larger home to showcase the company's history.  On January 31st, the doors opened on the brand new Porsche Museum located in the company's home city of Stuttgart, Germany.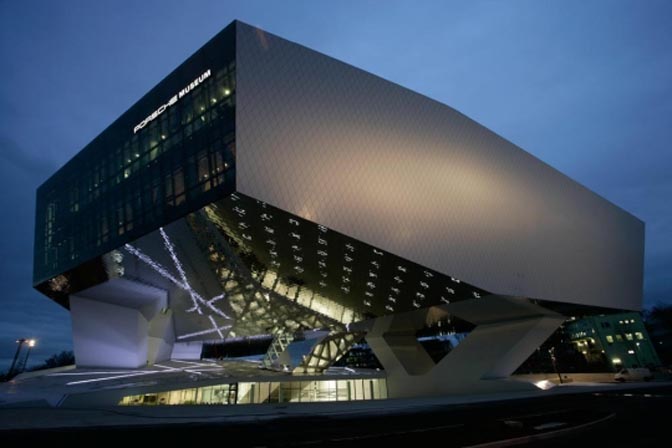 Like Leipzig, the museum is an architectural work of art. It was designed by Delugan Meissl from Vienna and it's cost of construction is said to be over 100 million euro. The 5,600 square meter museum includes space for 80 vehicles which will be rotated from the company's 400-car collection, in addition to other exhibits.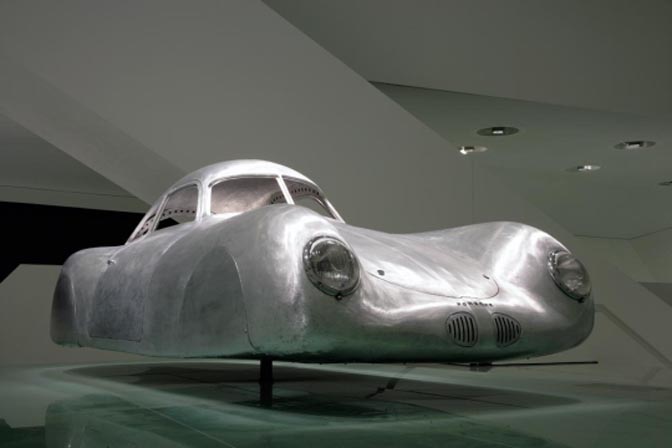 Among the numerous historical vehicles on display is the Porsche Type 64, which is known as the car that started it all.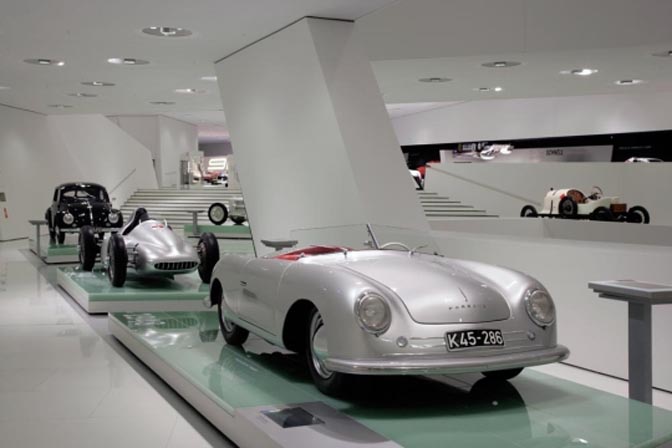 The cars on display in the museum span the company's entire history, and include both production and race cars.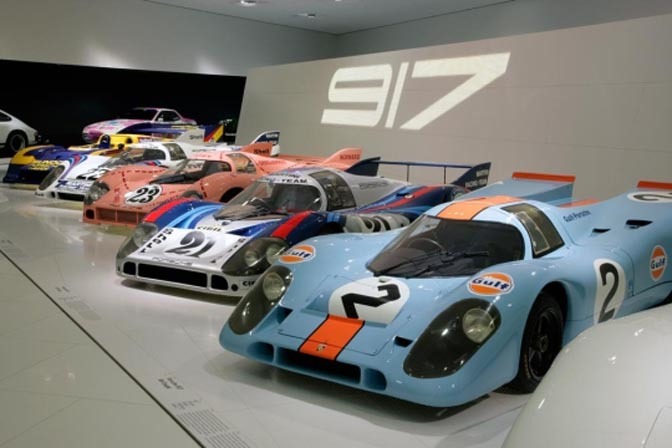 For example, Porsche 917's in any one of several iconic liveries.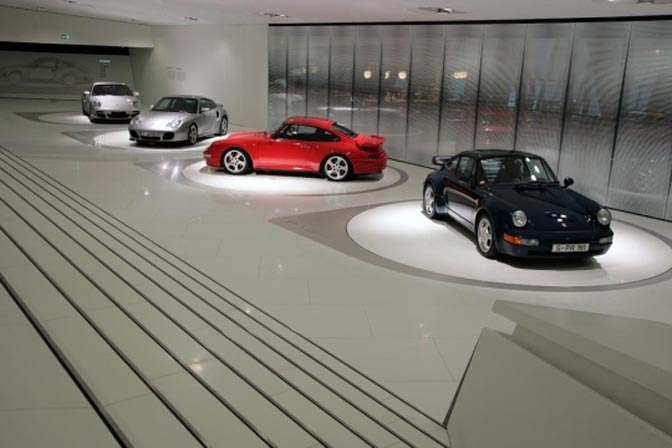 This classy-looking display showcases the evolution of the 911 model over the years.
Yep, just another destination to add to your list of global automotive travels.
For more info, check out the museum's official website.
-Mike Garrett