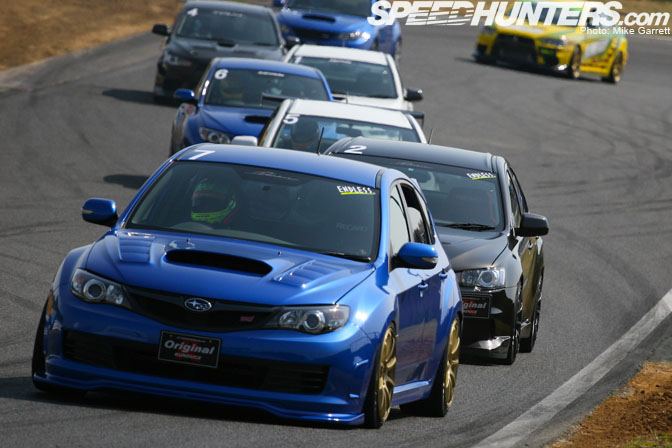 Over the past days we've made a number of posts looking back at the year in various racing series around the world, and I want to continue on that theme with this post. Since Japanese tuning culture is a big part of Speedhunters, I figured I'd put together a post looking back at some of the tuning trends and breakthroughs seen in Japan over the past year. Like most other countries, 2008 has been a tough year for Japan economically, but there was still a lot to talk about in the world of car JDM car tuning.
First up, 2008 saw the debut of new versions of the Evo and Impreza, and of course the return of the GT-R. Within days of these cars hitting dealers, parts were already being developed, and the big tuners were finding ways to improve on the already capable cars. The GT-R in particular was interesting to watch, given Nissan's official "no-tuning" stance on the car.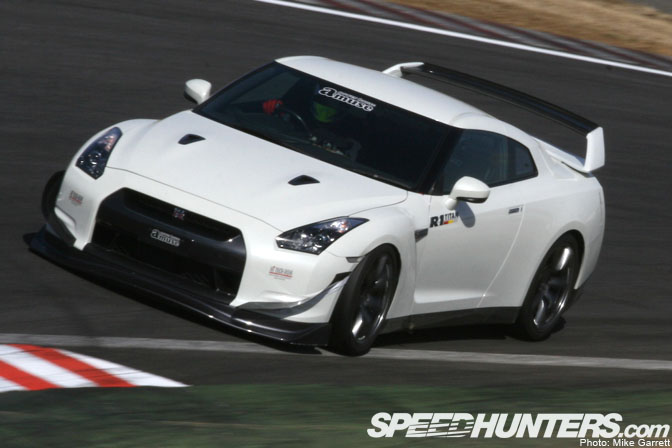 None of the tuners seemed to listen to Nissan's wishes, and in no time they were shaving seconds off the stock GT-R's lap times, which were already incredibly fast. The most impressive of the tuned R35's would probably be the Amuse Phantom GT-R. Built and driven by the late Hideki Tanabe, the car nearly broke into the 58 second range at Tsukuba this spring. Now, just over a year since the car was released, there are dozens of companies selling aftermarket parts for the GT-R.
I'd bet that R35 tuning will get even more interesting in 2009. You may have heard about the GT-R twincharge kit that Power Enterprise just came out with. Personally, I'm waiting to see someone take the GT-R motor and jam it into something lighter like a 370Z. Cough…Smokey Nagata….cough….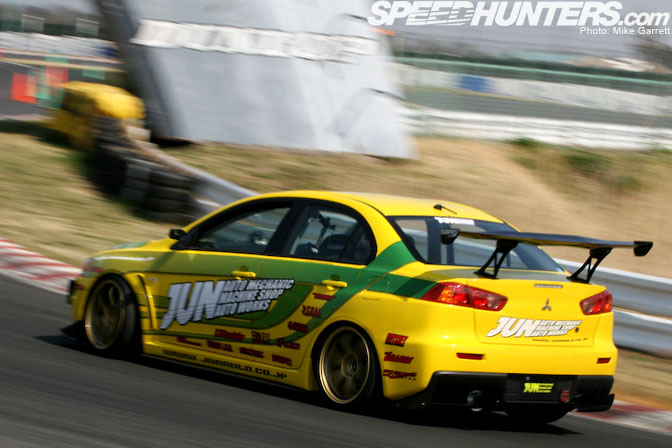 On the Evo and Impreza side of things, one of the most notable new cars was the Evo X tuned by JUN Auto. This car proved the potential of both the Evo X chassis and the new 4B11 engine, lapping Tsukuba Circuit in just one minute and one second. Both the Evo and the Impreza are guaranteed to be popular in 2009 as well. Kumakubo's new Evo X-based drift car is scheduled to appear during the D1 demo run at Auto Salon next month.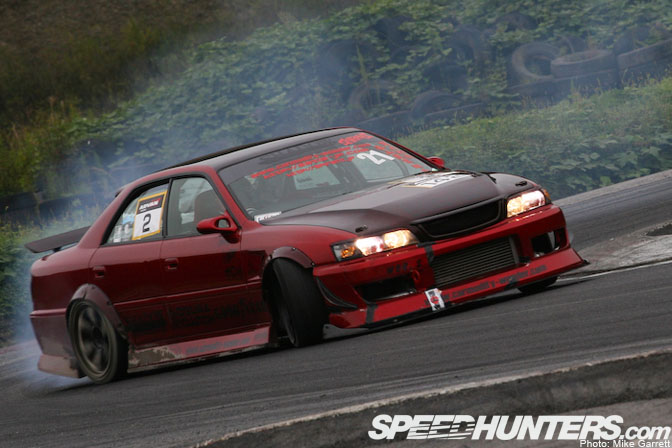 While on the subject of drifting, although there haven't really been any new drifting platforms released on the Japanese car market, drifters continue to do new things with old favorites. Car builders are taking popular platforms like the Silvia and the Toyota JZX to new levels both performance and style-wise. The JZX100 Chaser from Team Spirant is a not only a  fine example of 2008 street drift style, but in my opinion one of the hottest JZX's of all time. The Spirant Chaser perfectly integrates classic and modern styling elements into one kick ass package.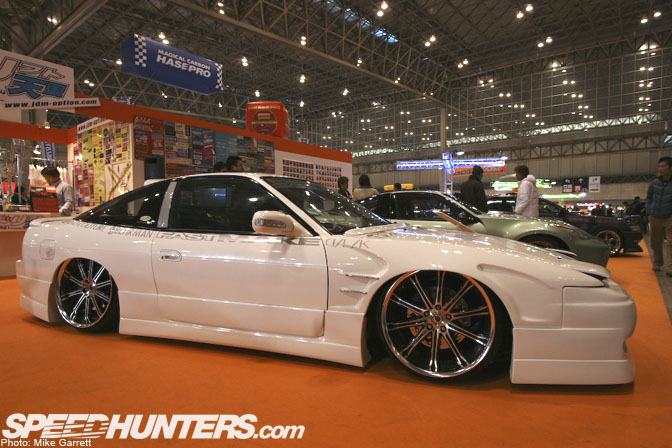 Like it or not, American-inspired "luxury" style seems to be getting more and more popular in Japan. When I'm at the bookstore I think I see more people reading magzines like "LS" and "J-LUG" then "Option" or "VIP Style". This 180SX with 20" wheels is a good example of this style applied to an older, non traditonal platform. I have also seen "J-Donks" made from cars like Soarers or Crowns…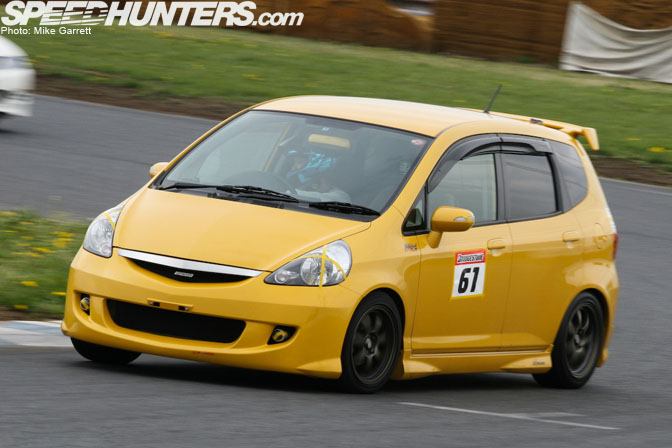 The popularity of compact cars like the Honda FIt, Suzuki Swift, and Mazda Demio shows no signs of stopping. These are always the best selling cars in Japan, so it's natural that they have a big following among tuners and enthusiasts. Given the current economic conditions, more people are looking to get their kicks from these cheap and practical compacts. As cool as they are, you don't really need a 400hp GT-R or RX7 to have fun at the circuit.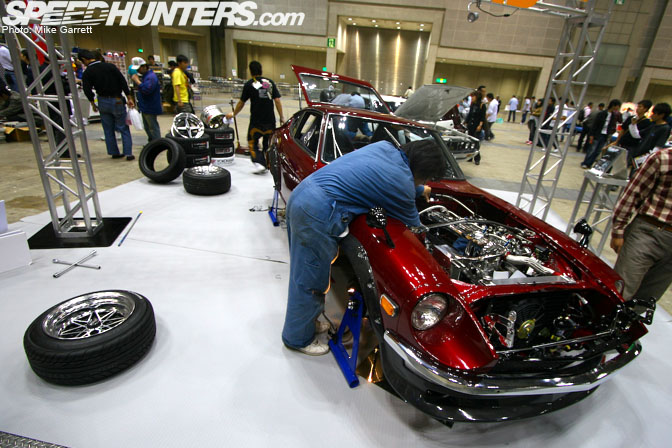 Classic cars continued to be popular in 2008, particularly the "resto-modded" cars from shops like Rocky Auto, Star Road, and C&Y Sports. C&Y's 2JZ-powered Hakosuka was one of the notable vintage car builds that debuted this year. I can't really see the classic car "boom" in Japan ever fading, considering these cars will only become more expensive and harder to find as the years go on.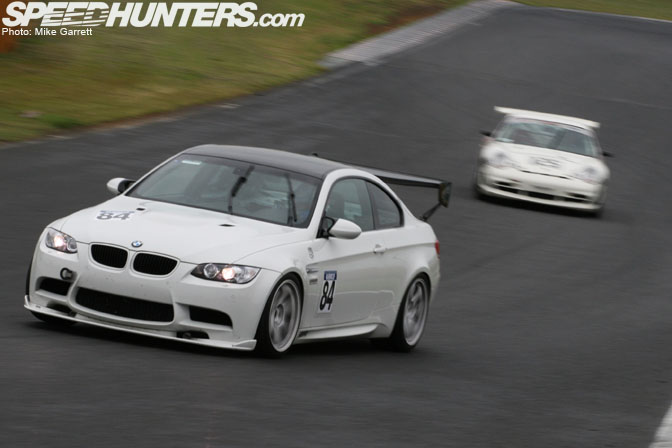 European cars also seemed to really big this year. Both the high end late models and the older models seem to be getting a large following among tuners in Japan. The BMW M3 in particular is a favorite, and cars like the E92's from Ericsson and Sunbeam were standouts this year. Strange engine swaps have always been big in Japan and there is no shortage of older BMW's and Benz's rolling around with engines like Toyota 1JZ's and Honda F20C's. There is also Takahiro Ueno's upcoming BMW drift car, which is sure to make waves next year.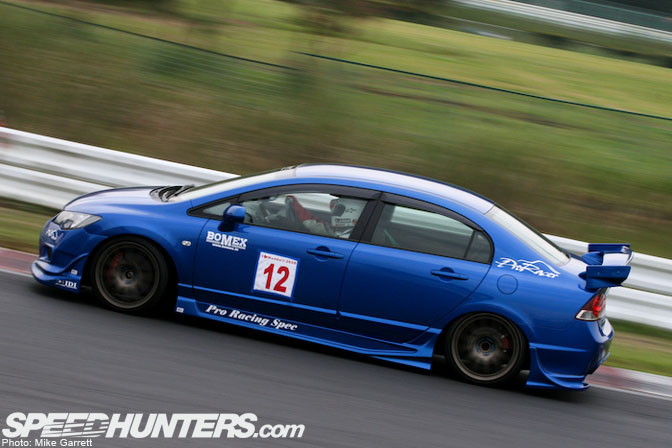 And finally, occupying a place somewhere between the compact cars and the high end turbo cars is the FD2 Honda Civic Type R. The FD2 has only been on the market for a year and a half, but it already seems more popular than any Type R model in past. As you read in my Revspeed articles, Feel's is getting close to breaking the one minute barrier at Tsukuba with their FD2 time attack car. Hondas in general seemed to be big in 2008, and the "I Heart Honda!!" event at Tsukuba showed just how high the enthusiasm is for these cars.
I can't wait unitl Speedhunters Honda Month in '09!
So, what were your favorite Japanese tuner cars this year? Also, what kind of trends do you think we will be seeing in '09?
-Mike Garrett