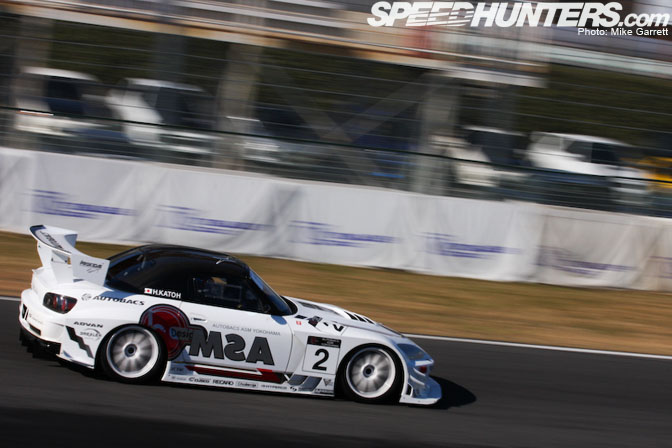 I just got back spending the day at the Rev Speed Tsukuba Super Battle, and as expected, I am tired and very hungry. Before I head out to refill my stomach, I wanted to post a few quick shots of today's action. Last night it was pouring rain here in Tsukuba, so I was worried that this year's Rev Speed event would be a soggy one. The weather gods must be time attack fans though, because this morning there was nothing but a little fog that gave way to a rather warm and pleasant day.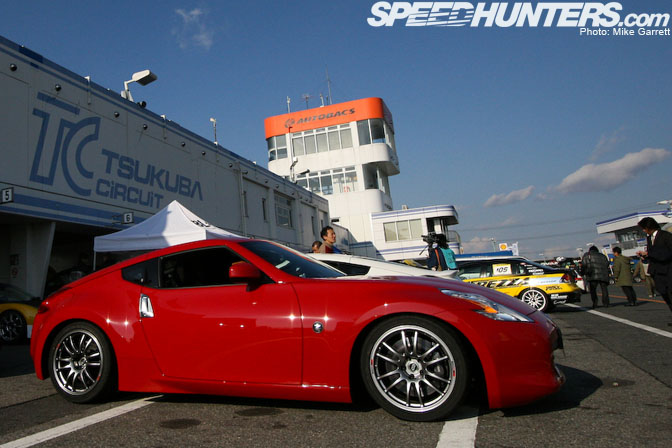 Both and MCR and Mine's showed up with light tuned Z34 Fairlady Z's. These cars were literally just delivered a few days ago and they already loaded up with tuning parts. Only in Japan will you see a tuned version of a new car before you even have a chance to see a stock one.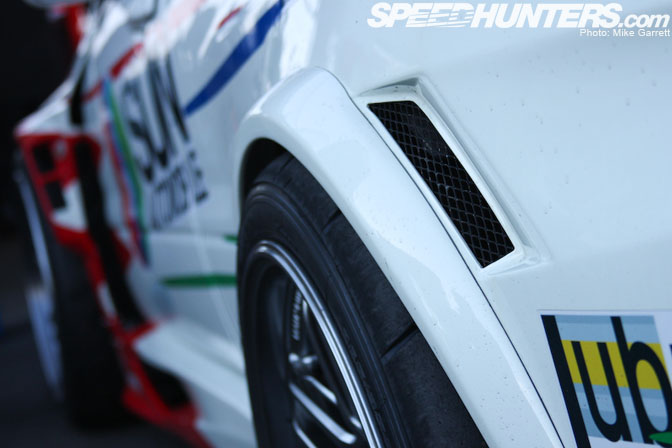 Tarzan was there to pilot a number of cars, including the famous Cyber Evo. Anyone who says that aggressive wheel fitment is mutually exclusive to serious track performance should take look at this…
Much more on the Cyber Evo to come.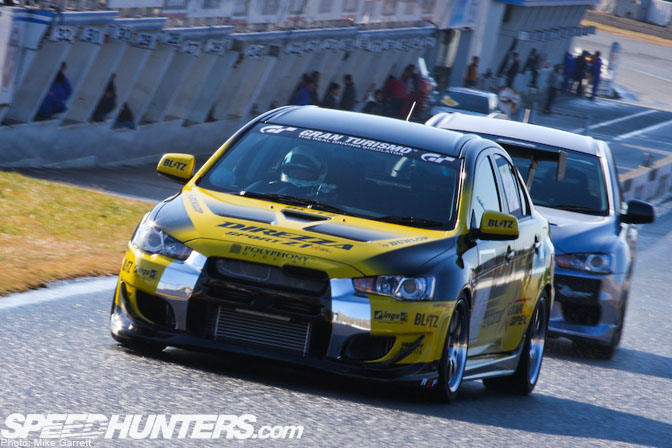 There were also plenty of tuned Evo X's to go around.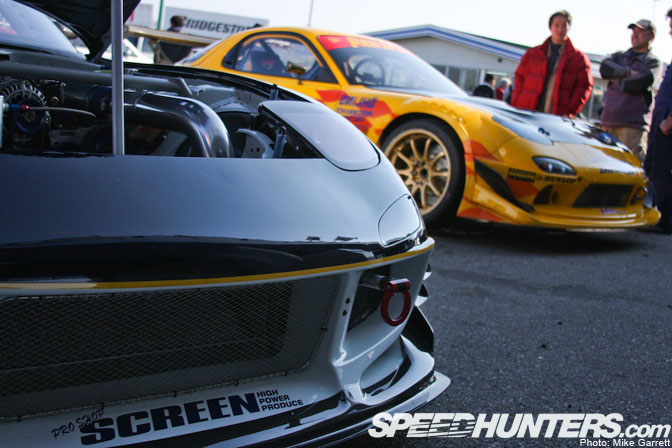 All of the big rotary time attack players were also there. Screen, Pan Speed, and the much-anticipated new entry from Revolution.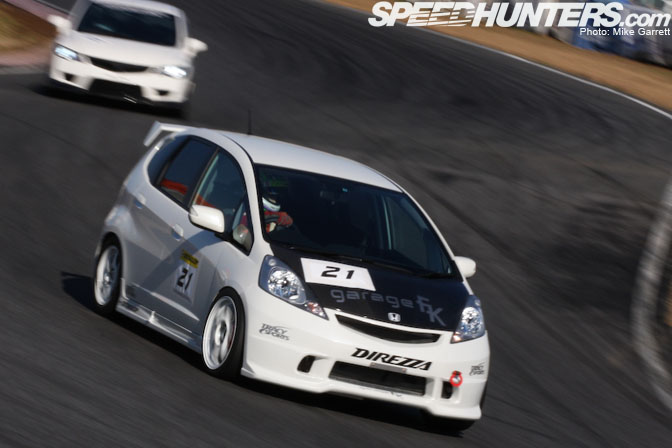 This year's event also seemed to have particularly strong FF Honda presence. Never underestimate what a properly tuned VTEC machine is capable of on the track.
That's it for now. Full results and tons more photos will be up shortly.
-Mike Garrett