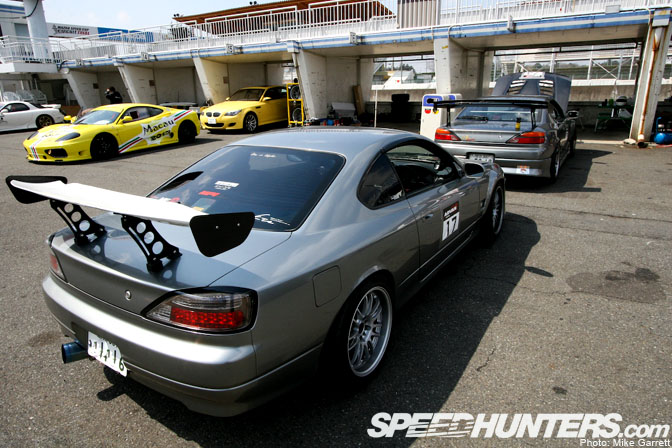 Throughout this month I'm going to be digging through my archive of old photos and posting up some of my favorite Nissan shots from various events and track days here in Japan. First up, I wanted to look at some the Nissan Silvia and 180SX grip/time attack cars that I have seen at Tsukuba Circuit over the past several months. When it comes to time attack cars, the AWD GT-R, Evo, Impreza, and the FR S2000 and FD3S come to mind, but the S-chassis also has very large following among grip racers in Japan.
Here are a just a few of the really cool ones that I have seen running at Tsukuba this year-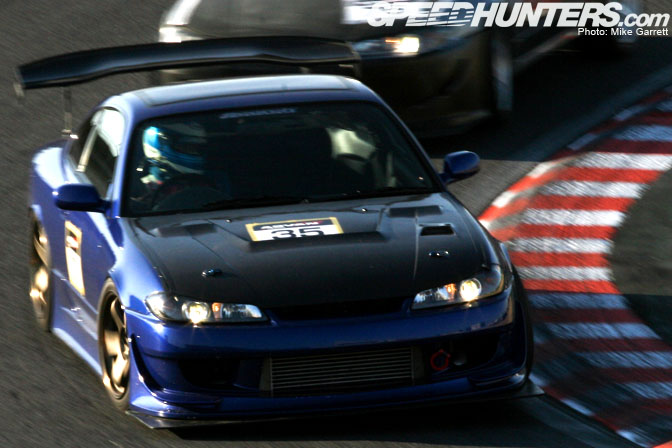 The Scorch S15 Silvia is one of the top performing cars in the BE Time Attack series and consistently runs in the one minute flat range and I have a feeling it will be running even faster during the upcoming time attack season.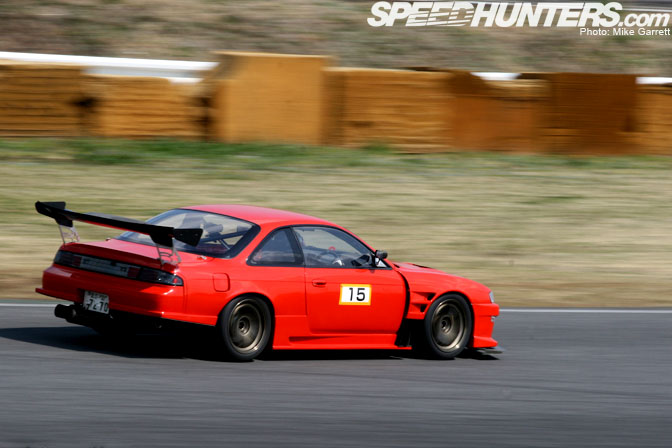 The Exceed Moat S14's are some of the fastest Silvias ever at Tsukuba, running into the 57 second range during the past. They debuted their refreshed car earlier this spring and once it's dialed in it should be nearly unstoppable. Just look at how tough the thing looks with its GT-spec rear bumper and fenders.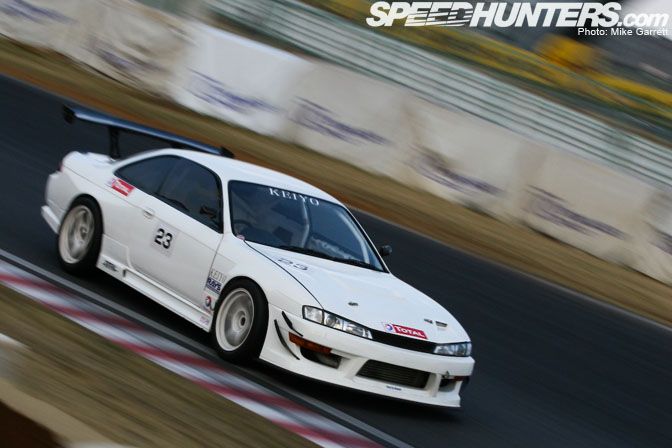 Another fully tuned kouki S14 Silvia. Nearly all of the grip-tuned Silvia's are running very aggressive wheels, but instead of stretched rubber seen on drift cars, they are wrapped in big sticky racing tires like the Advan A048.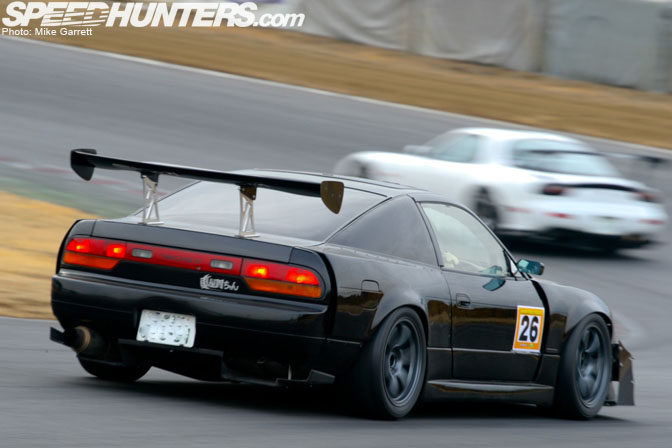 180SX's aren't quite as common as the later model Silvia's, but you do see them running in the time attack events from time to time. This one is from Garage WORK and is sporting some pretty radical diffusers and wide fenders. It also looks like the rear quarter windows have been removed to shed more weight. Lap times for this car were in the very respectable 1:02 range.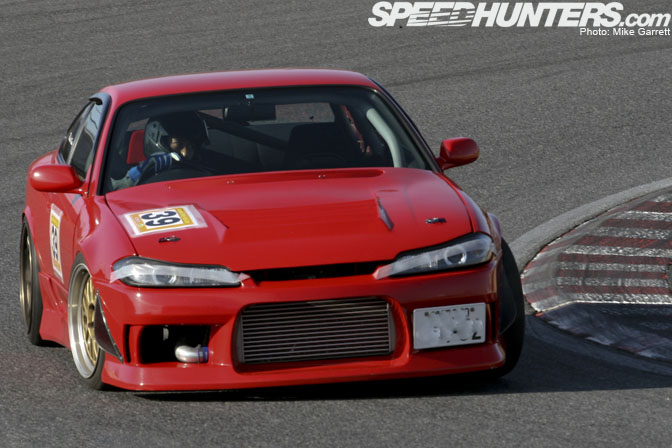 As aggressive as this red S15 is, it is pretty mild compared to most of the other time attack cars. The lack of a big GT wing, the mostly intact interior, and number plate show that this car probably sees a lot street use as well. Styling is spot-on if I do say so myself.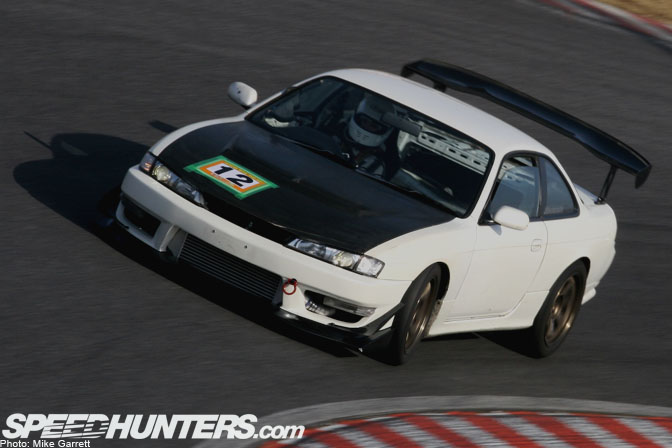 This S14 on the other hand is a purpose-built track car that is also tuned by Scorch. Like the S15 the lap times for this one are also in the one minute flat range.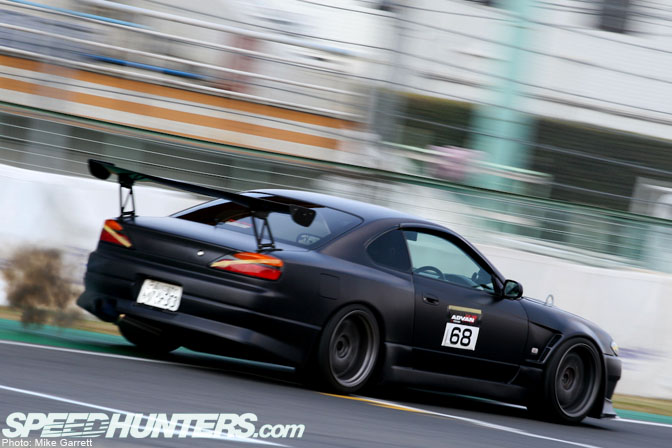 This post wouldn't be complete without a shot of the Rauh Welt S15 Silvia, seen here when it was still coated in its sinister matte black paint. I'm sure this car is high on many people's list of "coolest Silvias ever".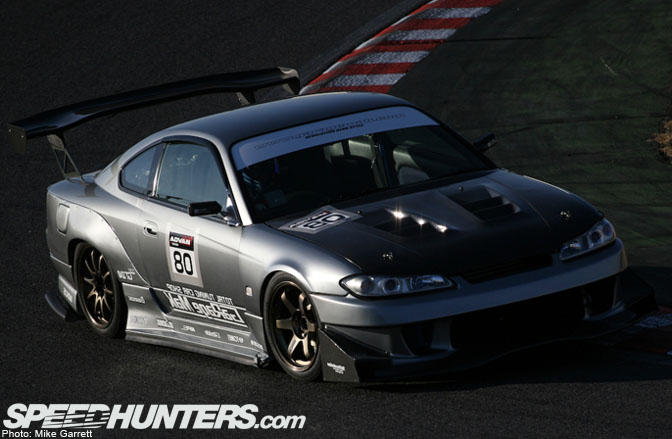 Garage Mak is another one of the top players in the S-chassis game. Don't you think the rear fenders on this car look so rad! This car is just one a handful of hardcore Silvia's and 180's that G-Mak has built.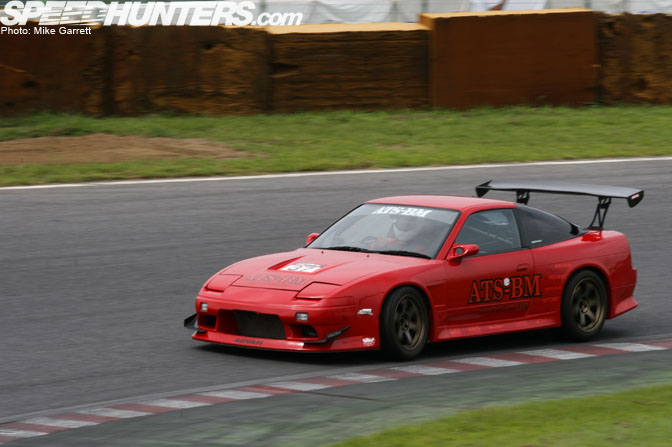 Here's the ATS-BM RPS13 running at the HKS Hiper Challenge back in September.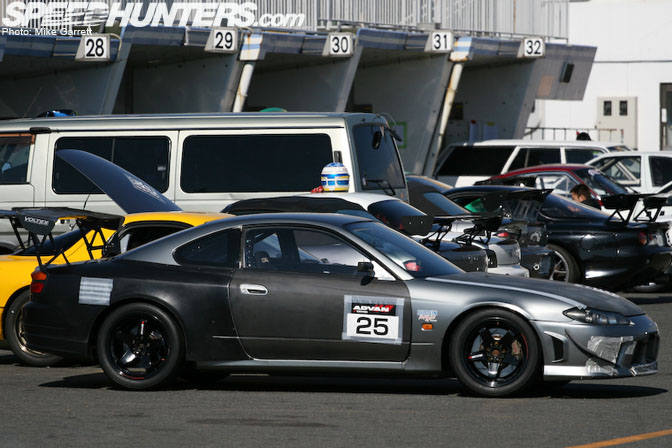 This S15 Silvia belongs "Under Suzuki" and although its still under construction, it is shaping to be one of the top S15 grip cars anywhere. Last year it was running in the low 59 second range, but he is planning on taking it much further in that. The completed version will also have a DTM-inspired exterior.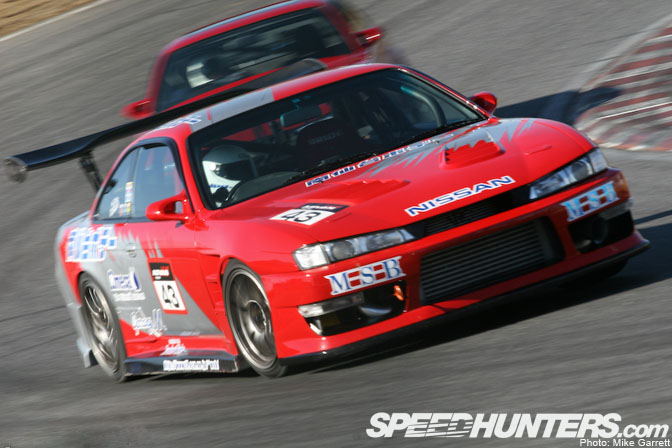 And how about wrapping up with this S14 Silvia done up in a livery inspired by the Nismo Super GT cars? I think it would be cool to see more racing inspired liveries and paint work on tuner cars like this one. What do you think?
Now I need to think about what kind of tuned Nissans to post up next. Time attack GT-R's? 4-door sedans? S30Z's? 510's? Hmmm…
-Mike Garrett