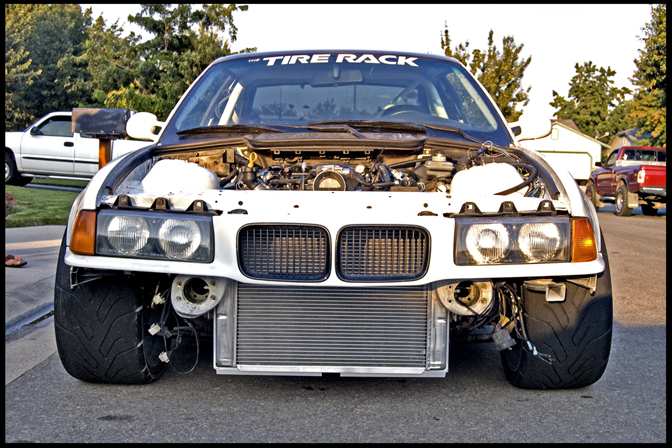 I was browsing through the Car Lounge forum on VWVortex when I came across a thread with buildup photos of an LS1-powered E36 M3 in Idaho. When the owner found out that his M3 had a bent frame, he purchased a new one and then began to convert the old chassis into a V8-powered track/drift car. The car's LS1 is sporting mild modifications at this point, but the addition of nitrous is planned in the future. The majority of the building is done and just a few finishing touches are still needed to complete the project.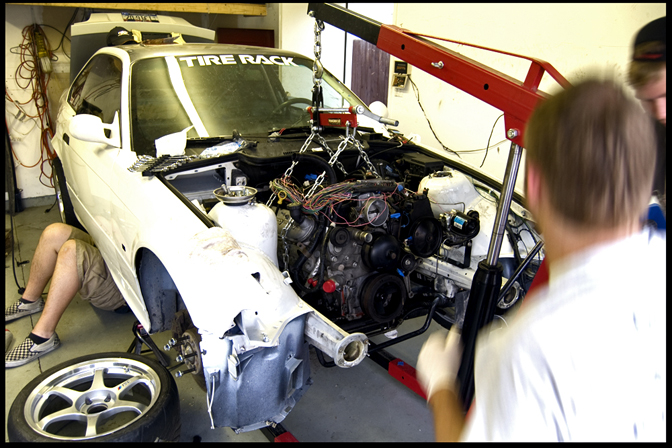 There's the engine being dropped in. I love these homebuilt cars being worked on in garages with a group of friends.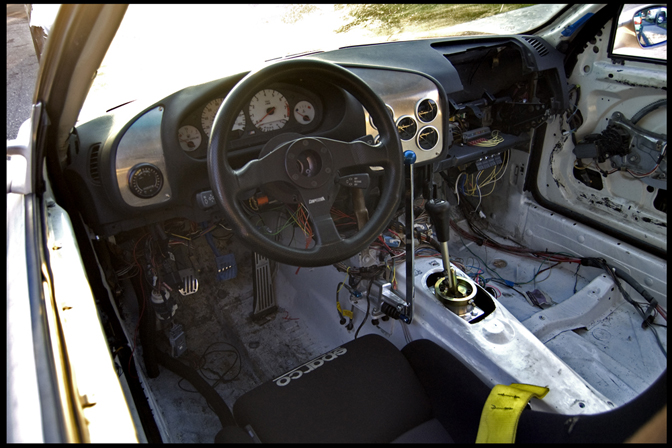 There is a lot of custom work in the cockpit as well. Check out that trick E-brake set-up.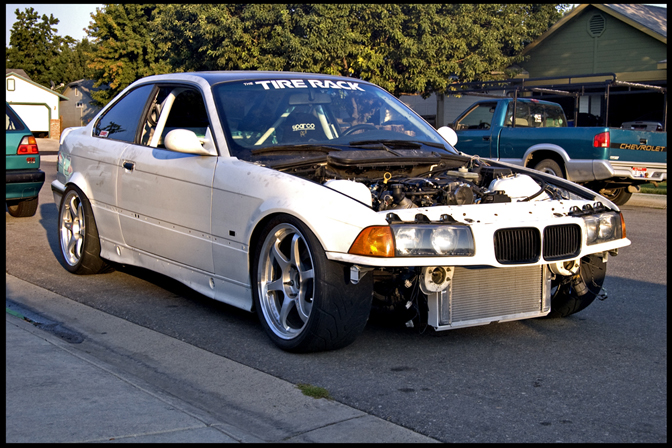 Here's the somewhat finished product. The set of SSR Competition wheels and Advan tires is the icing on the cake. German car, American engine, Japanese wheels and tires. Talk about a globe-spanning build.
An LS1-powered M3 might be a little controversial to some, but how can you argue with cool grassroots car buildups like this one. I bet it sounds awesome too.
Check the VWVortex thread for more.
-Mike Garrett