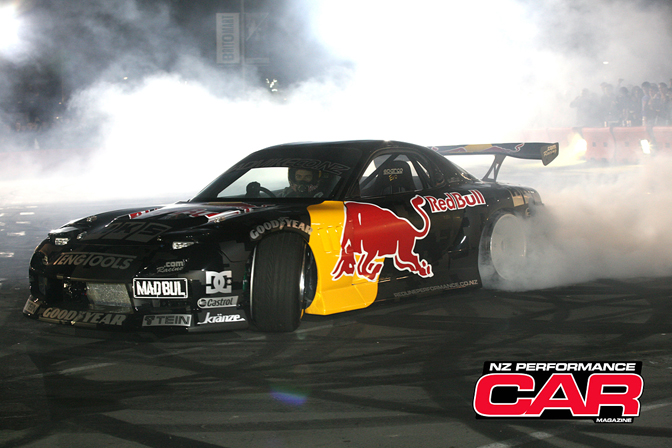 If you are even somewhat familiar with the international drift scene, then you probably know about Mad Mike Whiddett from New Zealand and his infamous RX7. If you need a refresh, you can check out the feature I did on his car a while back. Those old specs on his car are now history though because on Friday night New Zealand time, Mad Mike unveiled his new car which is now sponsored by Red Bull. Thanks to our friends Brad Lord and Adam Croy at NZ Performance Car Magazine, we have some fresh photos from the unveiling "ceremony" which was held in Auckland and a few details about the new car.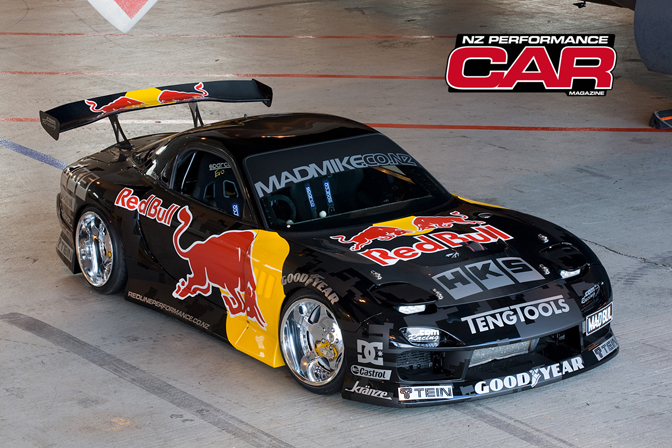 The new car keeps all the aggressiveness of the old one with the additions of the new Red Bull livery and a set of wheels from his new sponsor, Weds.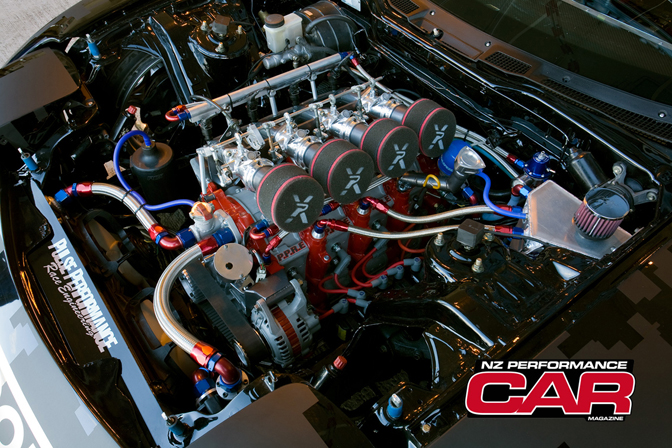 While the car's old three-rotor engine was nothing short of impressive, the new car takes things even further with a custom-built naturally aspirated 26B-PP FOUR rotor engine with a set of MoTec throttles. The new engine is said to make 480hp to the rear wheels and sound even more incredible than the previous set-up. If you have ever head Mike's old car, then you know how crazy that one sounded. I can't even imagine what the new one sounds like.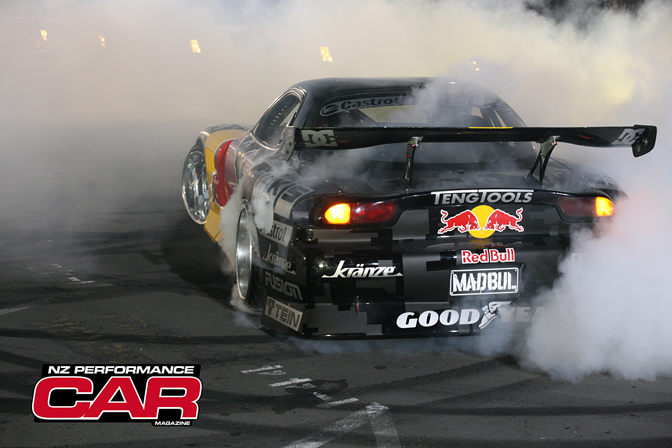 There's Mad Mike giving people a little taste of the car in the middle of downtown Auckland. Apparently he was running hard enough to blow a tire! Some of his other sponsors include  Tein Suspension, Goodyear Tire, DC Shoes, and HKS Japan which provided him with a 5 speed sequential tranny.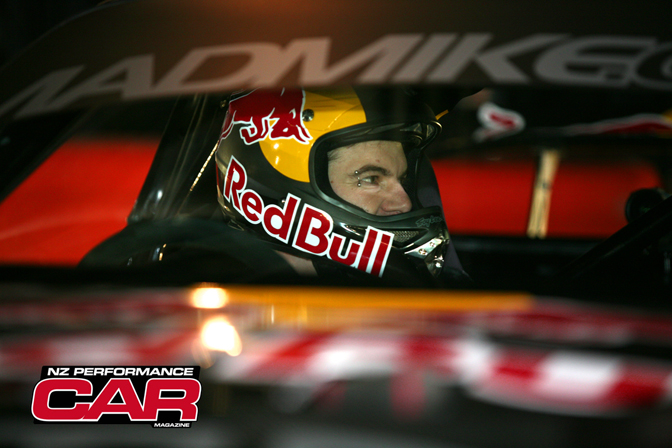 The even better news is that you won't have to go all the way to New Zealand to see Mad Mike and the new car in action. Not surprisingly, he will be appearing at this fall's Red Bull World Championship of Drifting in Long Beach. I think just being able to see (and hear) this car will make the trip worthwhile for fans.
Maybe after that they can bring it to Japan so I can see it…
-Mike Garrett