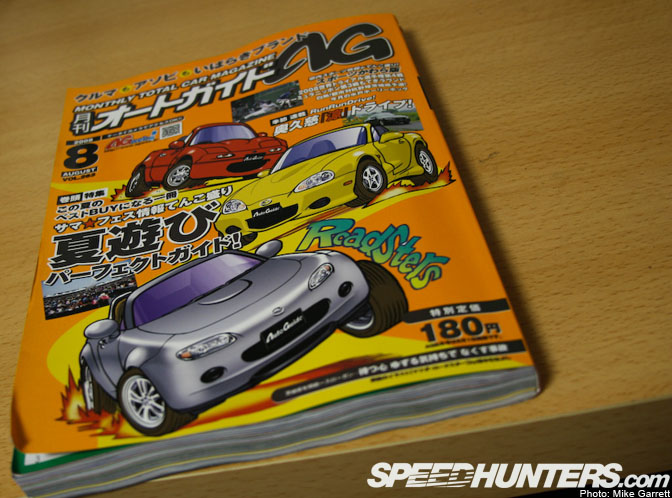 As you have seen, we have been trying to showcase some of our favorite car magazines here on Speedhunters. Some you are probably familiar with and others you may not be. For this post I wanted to talk a little bit about a Japanese magazine that you probably won't be able to find outside of Japan. The name of the magazine is Auto Guide and it is just for the Ibaraki Prefecture (the area where I live). I guess you could say Auto Guide is kind of like a Japanese "Auto Trader" of sorts, although it offers a lot more than just used car ads.Since I am starting to get into the market for a used car of my own, I have been reading this a lot recently. You can find it at any local convince store. The price of this magazine is only 180yen (less than $2USD), and it has over 500 pages!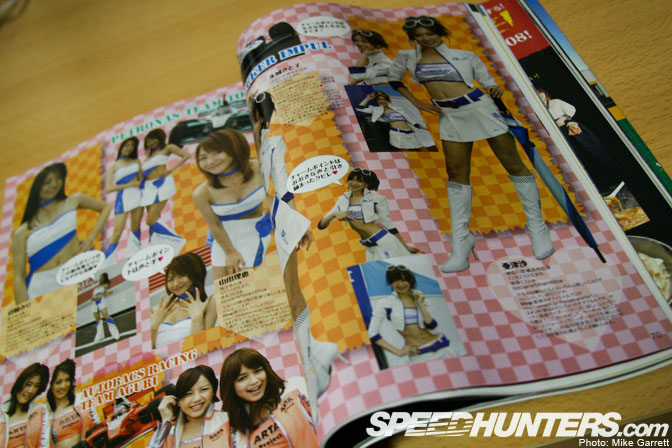 Besides all the car ads, there are a lot of other features in the magazine, like this race queen photo gallery from the recent Formula Nippon race at Twin Ring Motegi.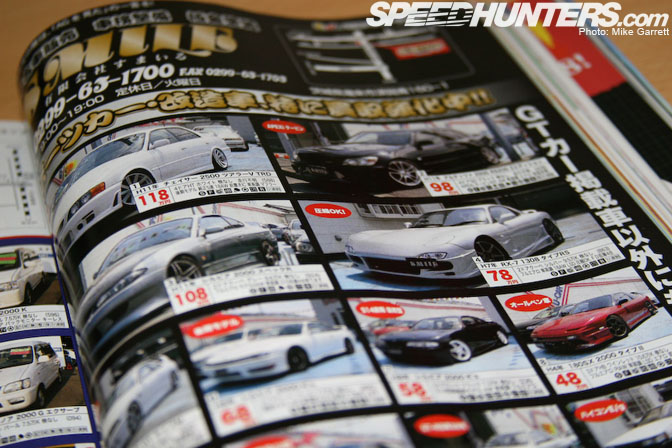 There are TONS of ads for different car lots. In fact I didn't know one prefecture could have so many used car lots. Some offer general selections of cars and others like this one specialize only in performance cars and cars that have already been tuned.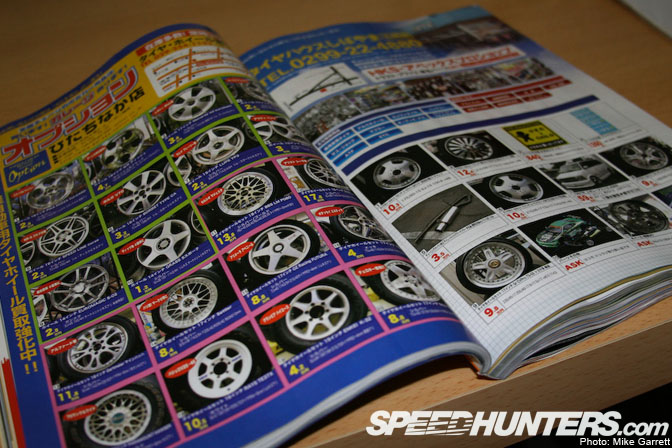 Another section of the mag is dedicated just to used tuning parts currently available at area secondhand parts shops. Some super good deals can be found here.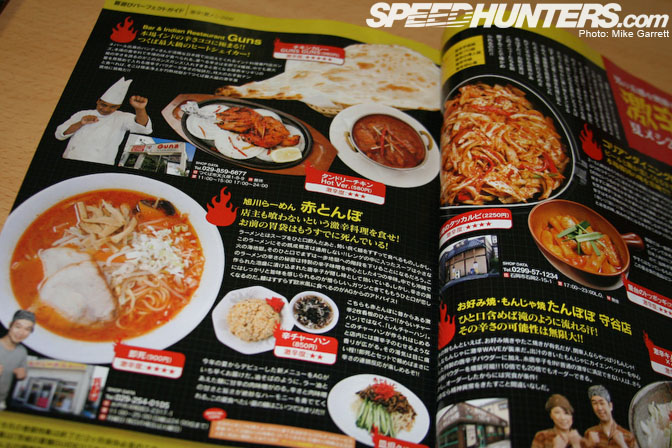 Of course since this is Japan, there has to some content about food. This particular article is showing some of the best spicy food you can find in the area. So its not all car stuff, but I'm not complaining.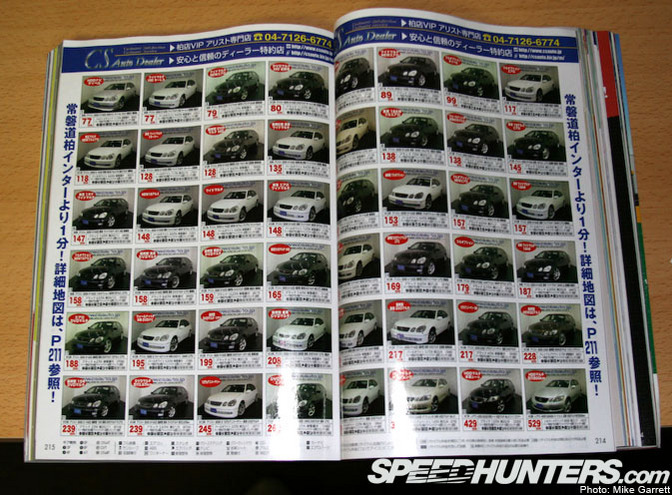 This is part of a multi-page ad for a dealer that only sells luxury and sports sedans. That's 48 used Aristos and Lexus GS's from one dealer!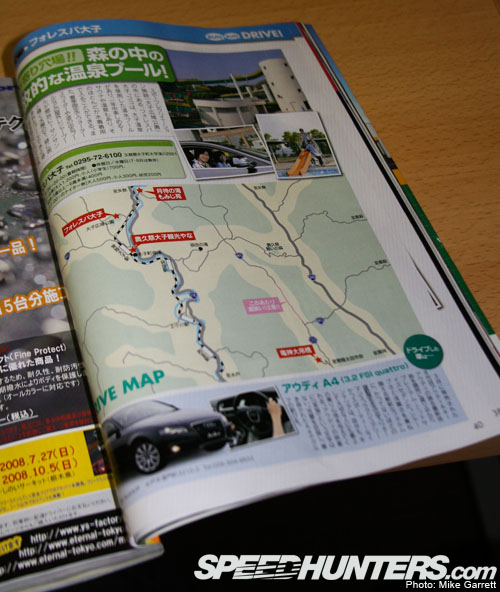 Auto Guide also shows some of the popular local driving spots that have cool stuff to do along the way. This might come in handy in the future.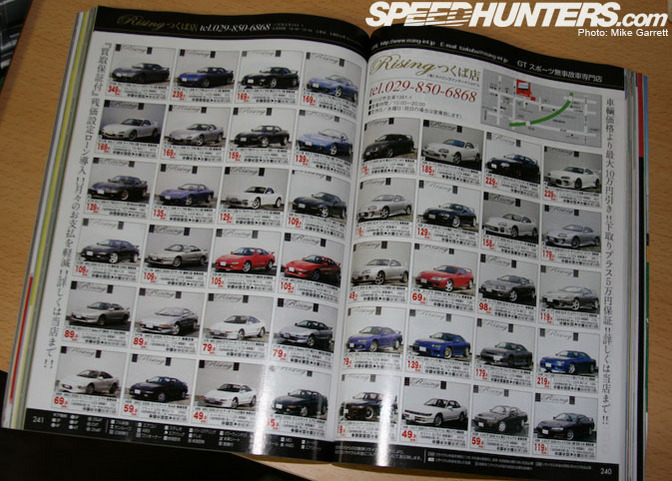 "Rising" is a huge dealer in Tsukuba City that sells tons of sports and tuner cars. I always crank my neck when I drive buy. Something tells me I will be paying them a visit soon…
-Mike Garrett