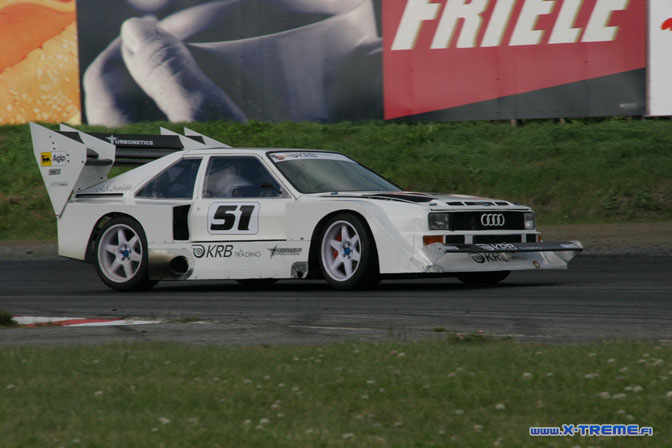 This past weekend the Rudskogen Motorsenter packed to the brim, for Gatebil, one of the biggest events in Norway. The idea behind Gatebil is simple, choose a track, invite a lot of drivers and cars from around Europe and voila we have ourselves a event. In Europe a lot of shows hire drifters or special cars to perform, but with Gatebil it's the other way around. People want to come there and show the people what they got. My guess is it's because of the girls… Norway is famous for their gorgeous women.
But of course the main attraction for us guys are the cars, right? One of the cars that got my attention was the Audi you see in the picture above. It really has the biggest spoiler I have ever seen.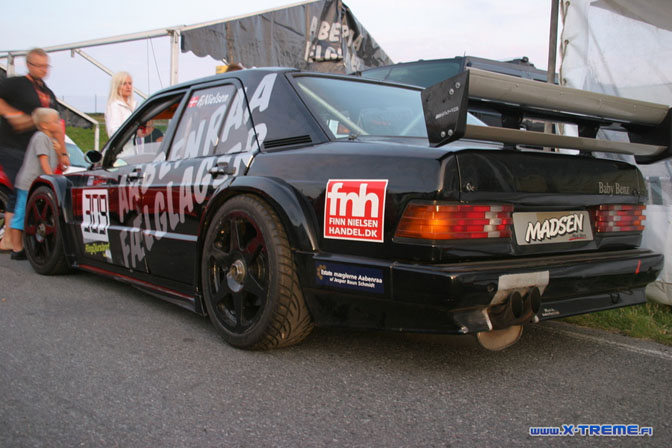 I'm not a big fan of Mercedes, but cars like this 190 certainly get my appreciation.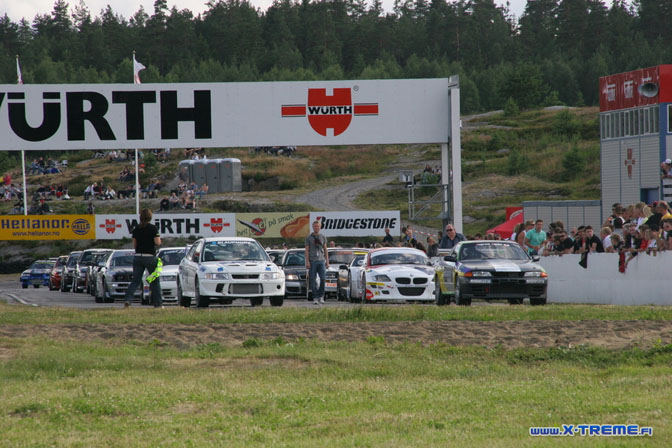 As you can see by the starting grid, there are lots of different cars present…. From home built cars to full blown race cars.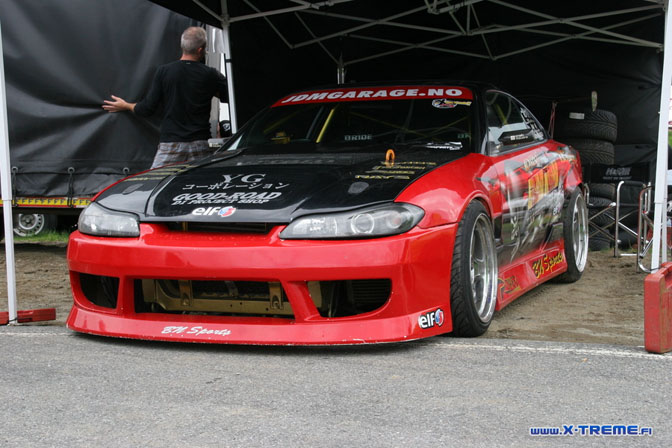 Norway is also home to some JDM built cars like this Nissan S15, it is powered by 600bhp 2JZ engine. It was constructed by D1 Pro Shop, Good Road in Japan and brought to Europe by JDM Garage in Norway.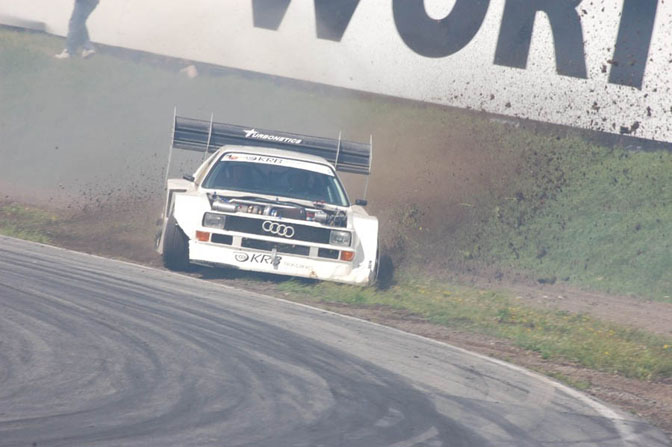 Here's another picture of that mad Audi Quattro, can this be considerd as the ultimate dirtdrop?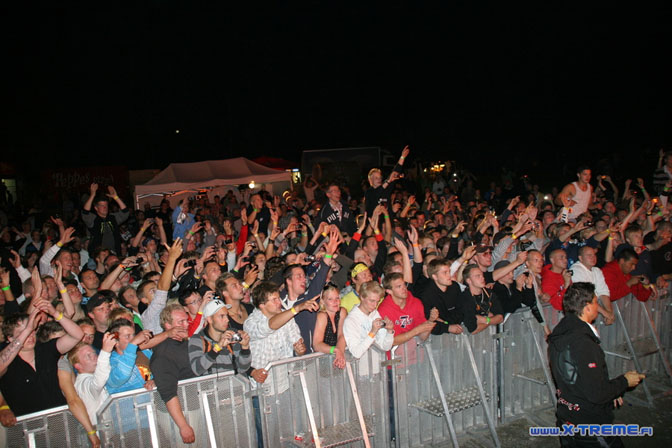 After the daytime event, the party goes on through the night. What do you guys think these people are cheering about?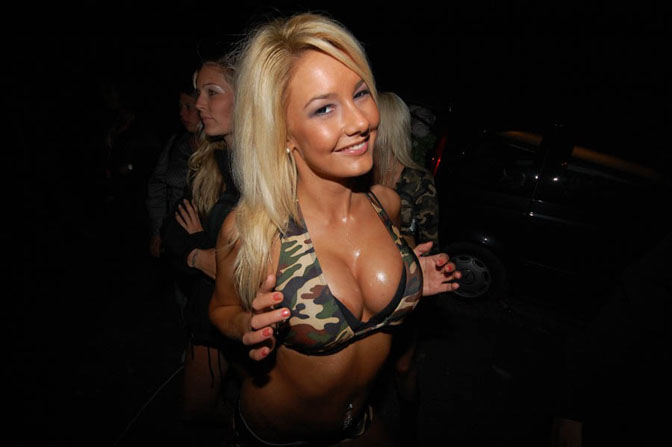 Rod told me I couldn't post any naked ladies, so this will have to do LOL.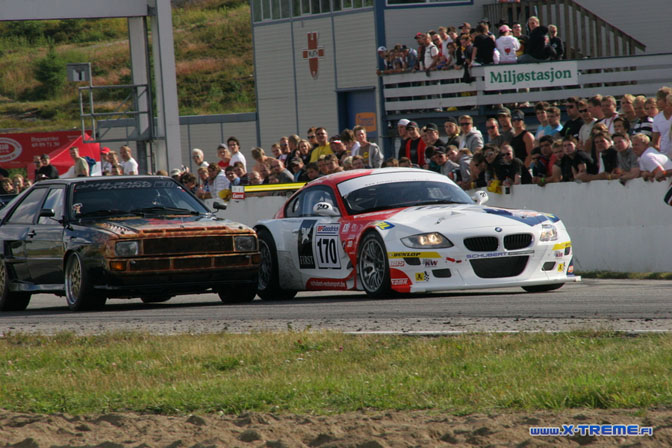 Old versus new; a Quatrro with a 5 cylinder turbo engine build by Dahlback takes on a fully race prepared BMW Z4 M Coupe.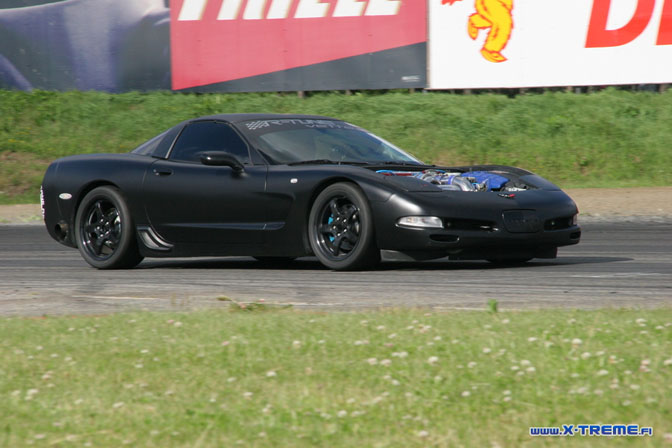 Matte or flat black cars seems to be all the rage nowadays. Did you noticed the side exit exhaust?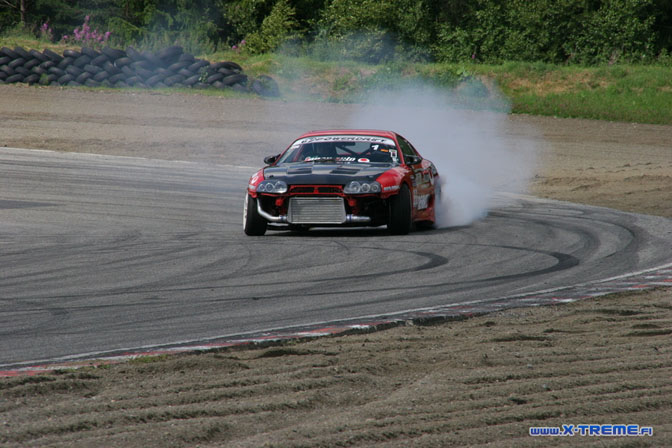 Fredric Aasbo going sideways in his Toyota Supra.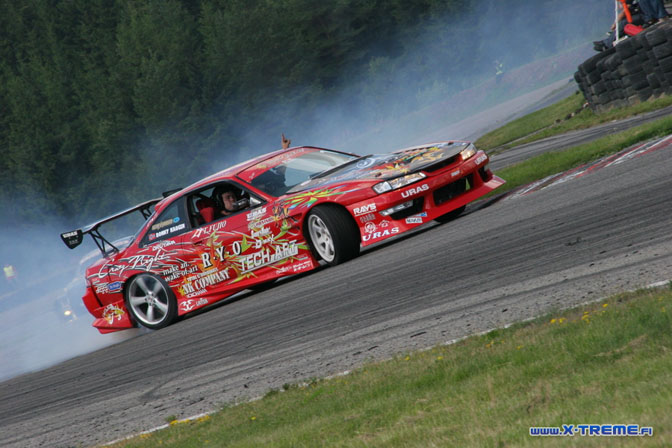 This S14 has seen competion in the D1 and was sold by Drivingsports in Japan. The car has a Vertex Ridge bodykit and features a fully build SR20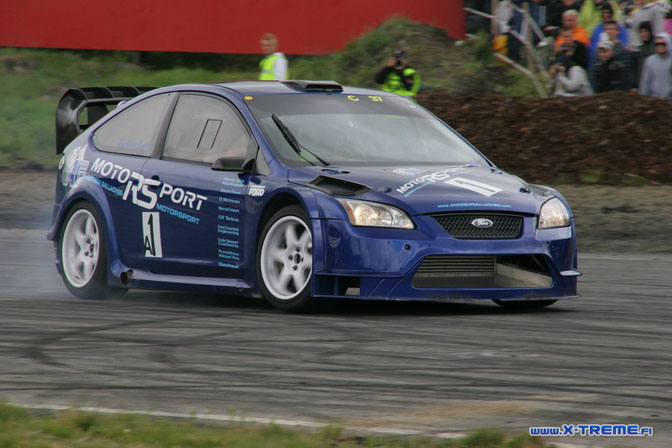 At first I thought this was a replica WRC Ford, But after seeing the intercooler mounted so far backwards I think it's the real deal. Just imagine how far the engine sits, it looks like the driver must be sitting right next to it.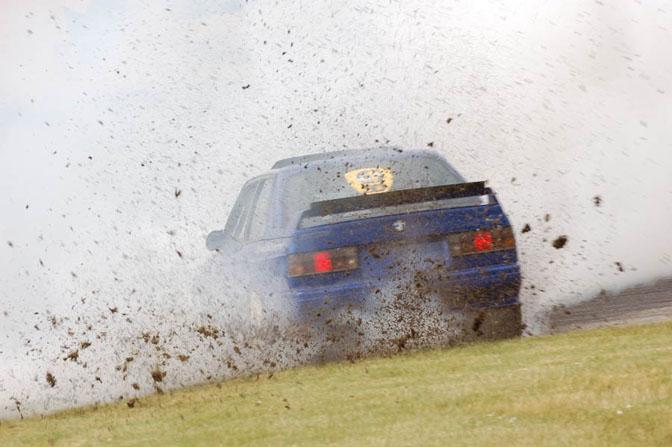 Another spectacular dirtdrop made by this BMW E30
-Jeroen Willemsen