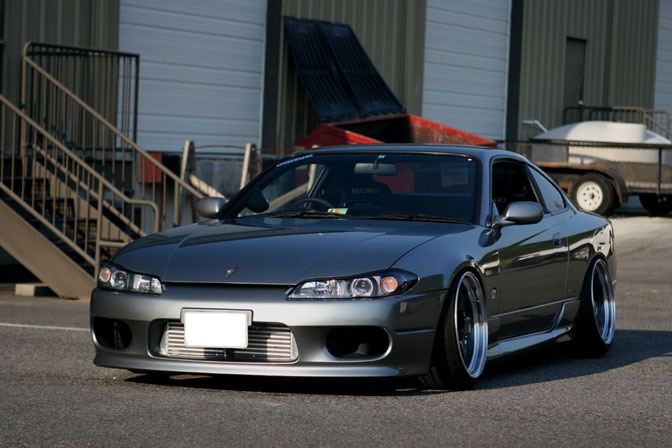 When one my blogging buddies at OG Made posted a small picture of an S15 with some Work Wheels I was immediately impressed by its stance and overall awesomeness. I had to know more about this car, after some emails I got the email address of the owner Terry. Luckily for me he was pleased to hear I was looking for him and was in desperate need for some more pictures and info on the car.
I really like what Terry has done to his car, he didn't go all out on the exterior department but instead he enhanced the look with minimal efforts but with maximal results.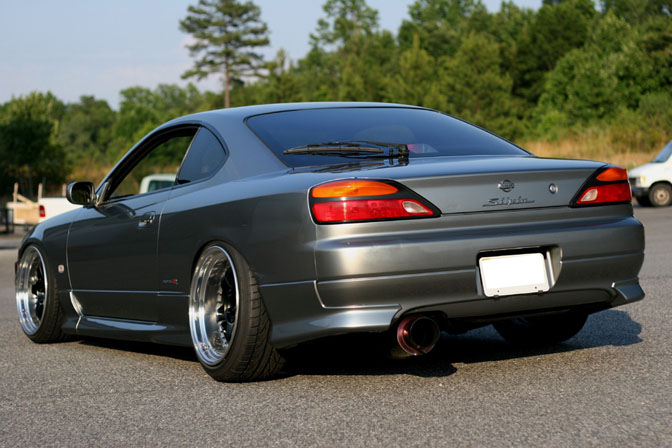 The exterior enhancement consist of Spec-R side skirts and rear spats, that's basically it. Of course the other most noticeable change on the outside are the massive Work Meister 3 piece wheels in 18×9 in front and 18×10 in the rear, et is +4 all around.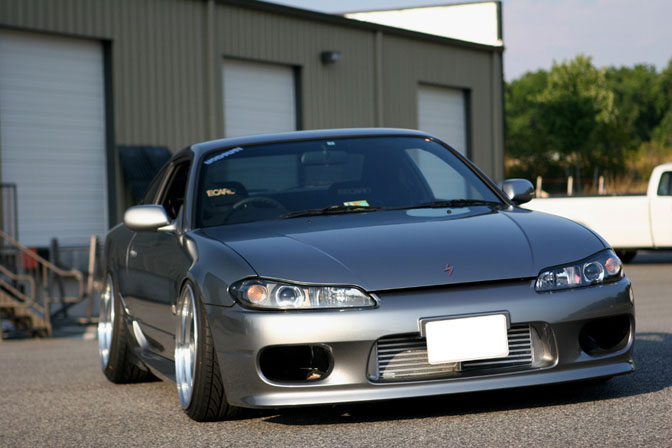 Most noticeable at the front is the Greddy front mount intercooler.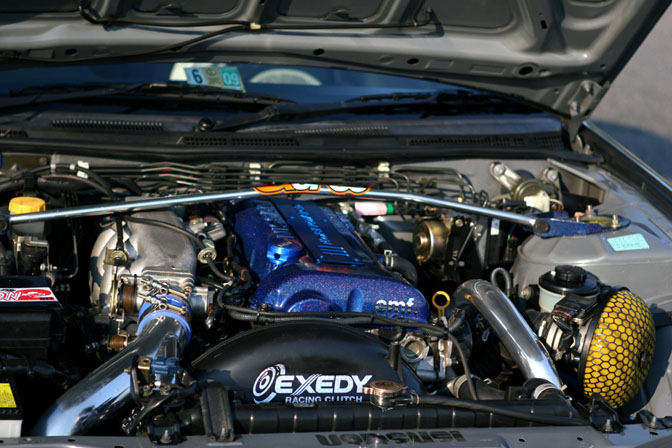 The famous SR20 engine is treated with some Tomei parts, like cam gears, oil cap and plug cover. Terry decided to paint the valve cover with a custom Candy Blue color and rainbow flake. A HKS intake and Greddy hot pipe also found its way into the engine bay to help keep the engine cool and to help it breath better.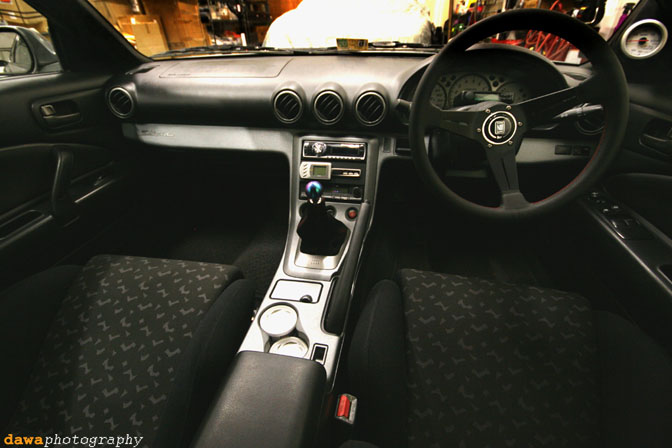 Terry also adopted his minimal theme from the outside to the inside of the car. The thing that I can't get my eye of is the Nardi deep corn steering wheel, like it was made for this interior. To help keep the vitals of the engine in check, Terry opted for a HKS EVC, Apexi Boost Gauge and Blitz Multi Gauge.
When the car is being pushed to its limit the driver is secured by a Recaro SPG seat that sits on Bride rails, luckily for the person who's along for the ride, the passenger seat was also replaced.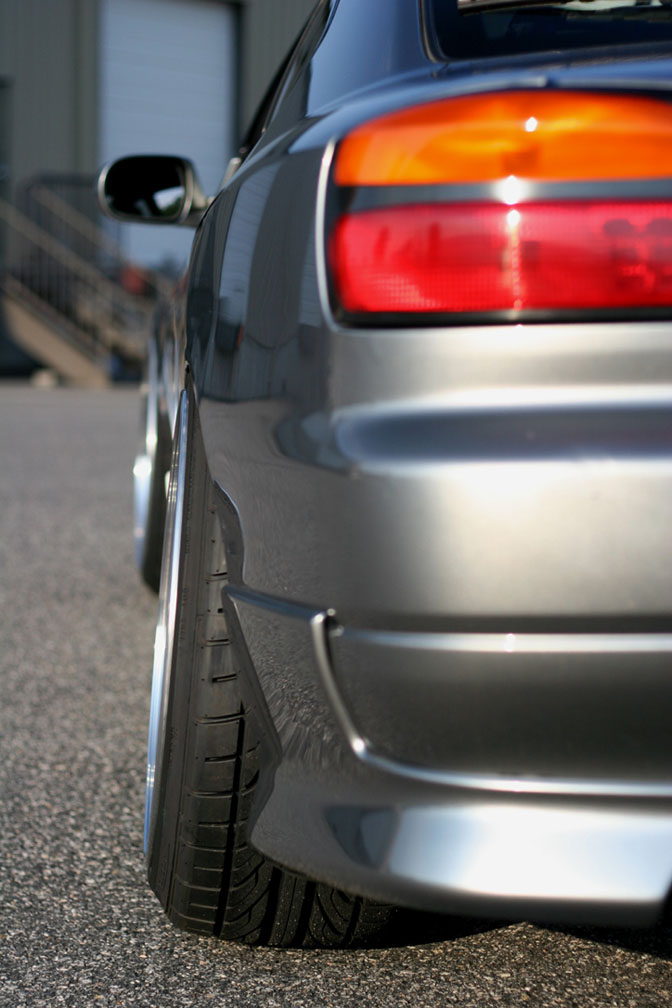 How's that for a wheel fitment Antonio?
The suspension setup has been set to 5 degrees of negative camber all around. To do this Terry used Cusco and Tein Control Arms, Fortune Camber Plates and Fortune 40 way adjustable coilovers with 50mm pistons. The standard brakes have been upgraded with Project Mu brake pads and stainless lines.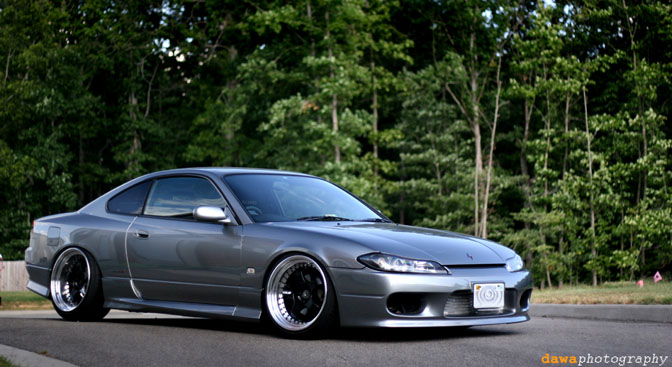 To finish this car feature of, I have this final picture. What more do you need? A set of aggressive wheels, a killer suspension setup and you have one of the coolest looking S15's there is.
-Jeroen Willemsen