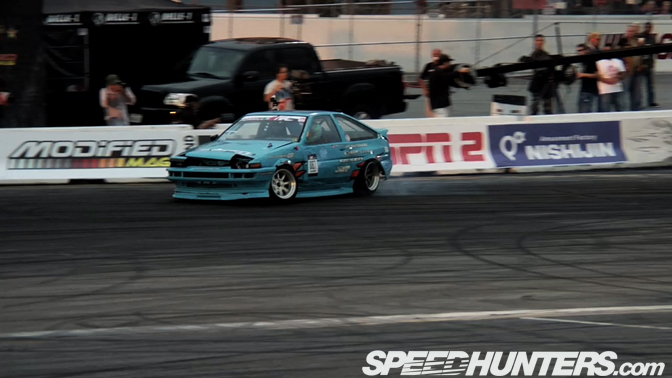 For some reason Chris Forsberg seems to show up a lot in these Slomo Moment videos. Not sure why that is. Perhaps I like the colour orange?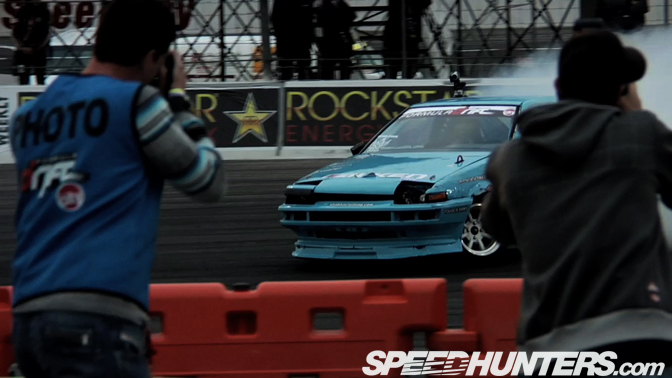 At any rate he is not the main star of this video. That honour goes to
the privateer drifter John Russakoff and his battered AE86. John caused
a bit of a stir at Irwindale last year when he qualified for the Top
16. Haven't heard much from his since though.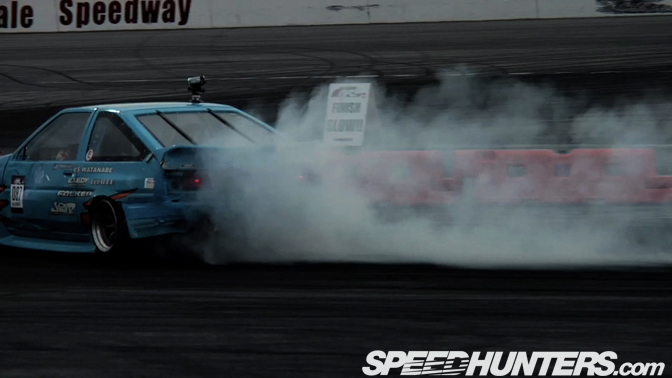 The key moment in this video for me is when he glances back (fearfully?)
at the hard charging Forberg, who is about to take the victory. Its a nice detail.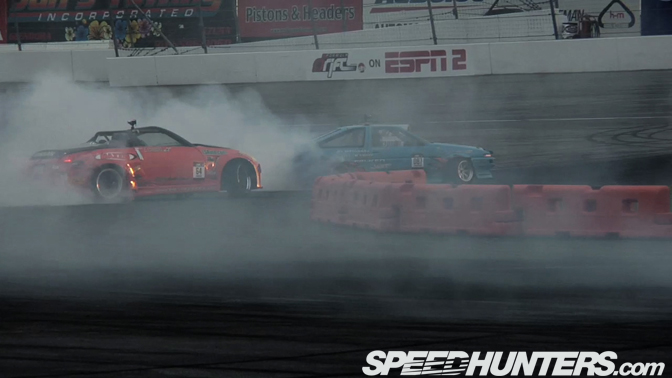 Props to Wing Ko for his great camera work.
:Rod Chong