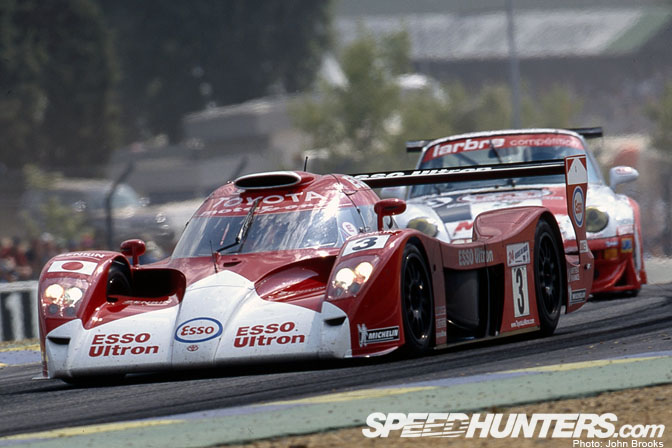 Elvis Presley was known by his fans as "The King", the nickname is also applied in stockcar racing to Richard Petty………so it is clear that you have to be more than a bit special to get this moniker applied to you in your particular field………..well, as most of you are already aware drifting has its own royalty.
Keiichi Tsuchiya, "Dori Kin" or "Drift King", one of the most important figures in the sport of drifting, has made the film (The Fast and The Furious – OK just a cameo appearance), written the book (The Drift Bible – in reality a DvD) and probably has the T-Shirt (with my accuracy a pair of trousers)……you will all be familiar with his story……….or are you?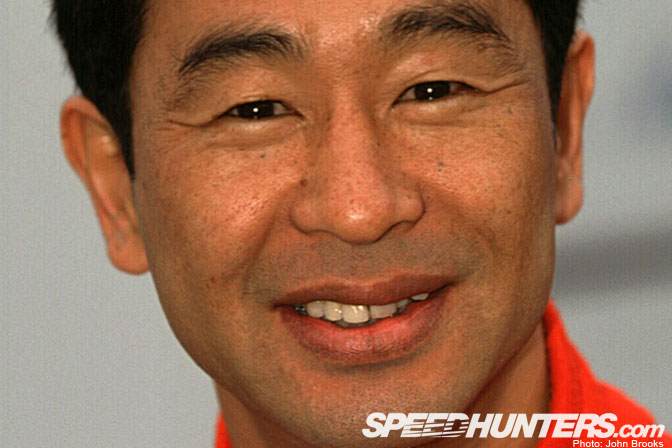 As well as his drifting exploits he was a top line sportscar driver who came very close to winning the world's most famous race outright.
The event in question was the 1999 Le Mans 24 Hours when driving for Toyota.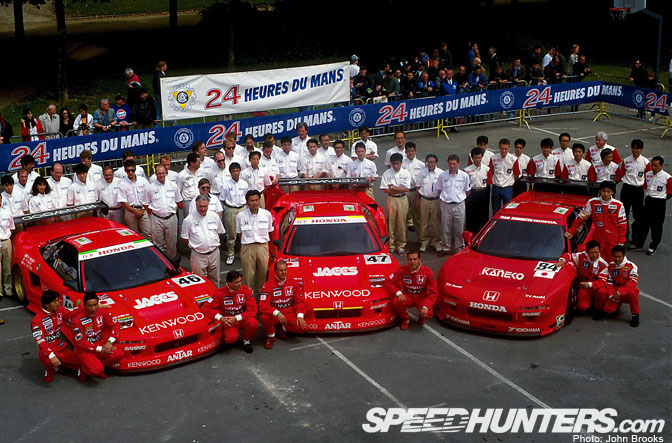 Tsuchiya had driven in the French Classic race several times before, notably taking a class win with a Honda NSX in 1995.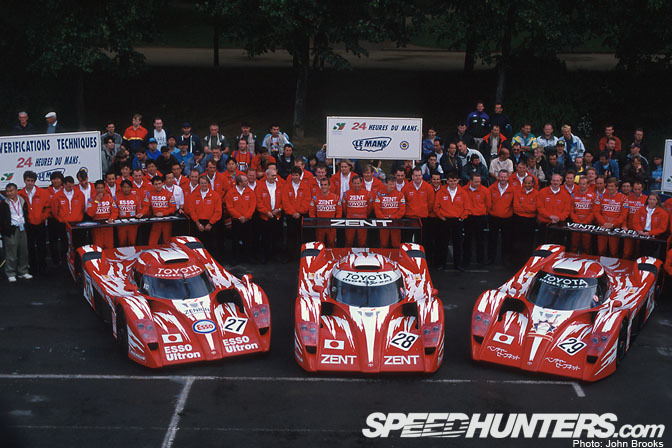 However in 1998 and 1999 he was part of a squad that was aiming for outright victory. The team comprised of three cars with three drivers per car.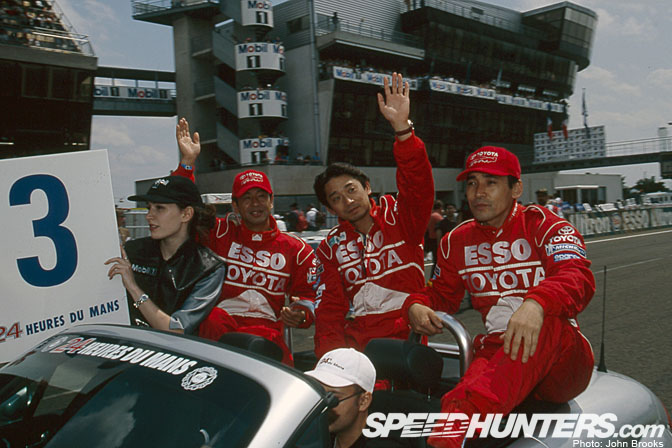 Tsuchiya's team mates were Toshio Suzuki and Ukyo Katayama in an all Japanese line up.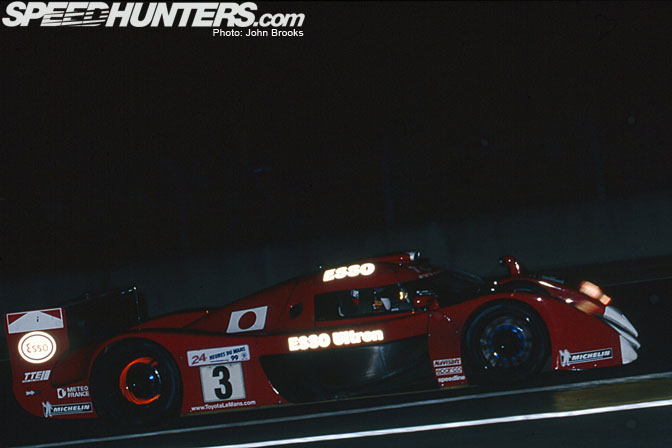 It would appear that the trio were under team orders to maintain a conservative pace right from the start. As the race unwound this cautious approach began to pay dividends as one by one faster cars dropped out of the race (including the spectacular Mercedes back flip off the circuit) till it became a straight fight to the flag between the Toyota and the second BMW. In the last hours the victory was decided when the Toyota sustained a puncture while lapping another competitor and lost a lap.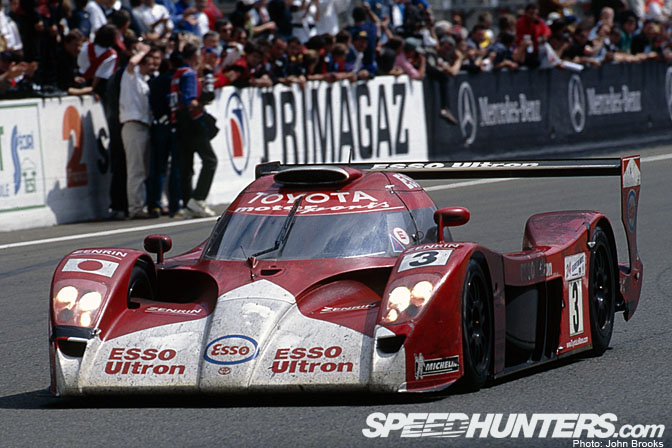 Second place was still a fine result but Toyota had Formula One in its sights so the sportscar programme was ended that season.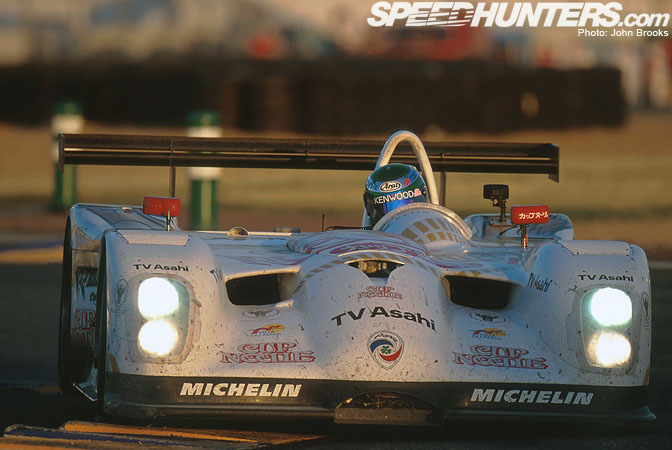 Tsuchiya returned to Le Mans for the final time the following year driving a Panoz to another finish.
Seven races and six finishes, a record to be proud of.
-John Brooks
Additional Photos: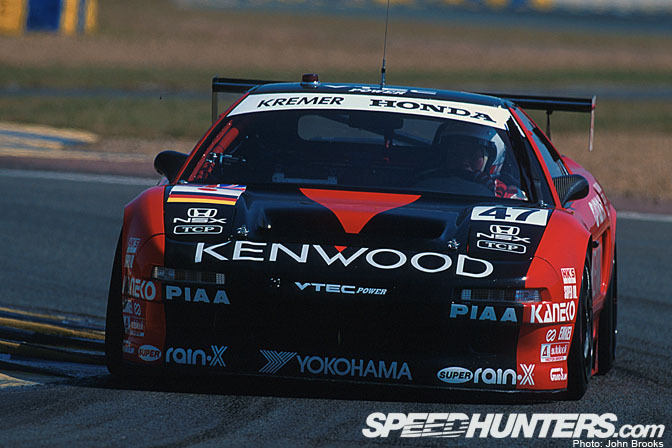 In 1994, Tsuchiya make his debut at Le Mans in the Honda NSX. After a difficult race the NSX finished in 18th place overall, last car classified.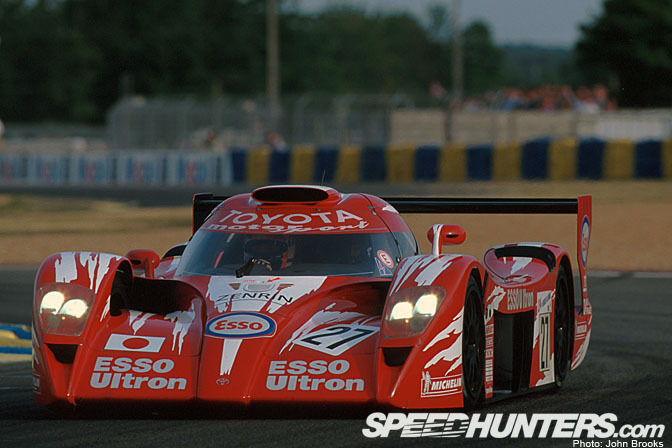 Through the Ford Chicane on Saturday Evening, June 1998.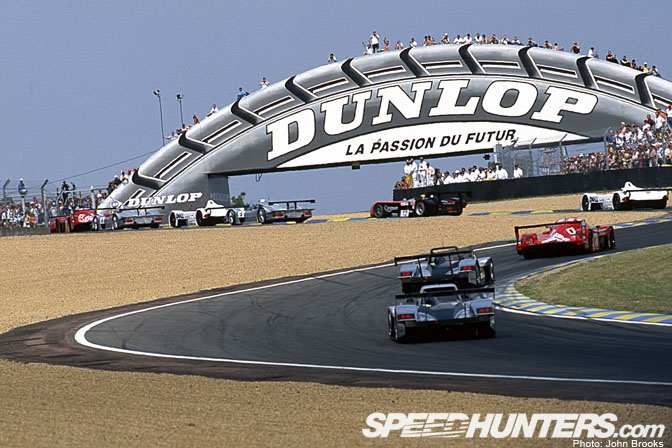 June 1999. A consevative start for the third Toyota approaching the Dunlop Bridge.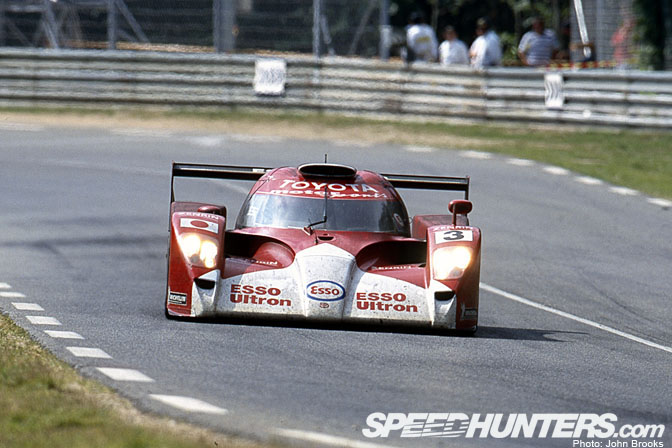 Sunday Morning and chasing the leader in 1999.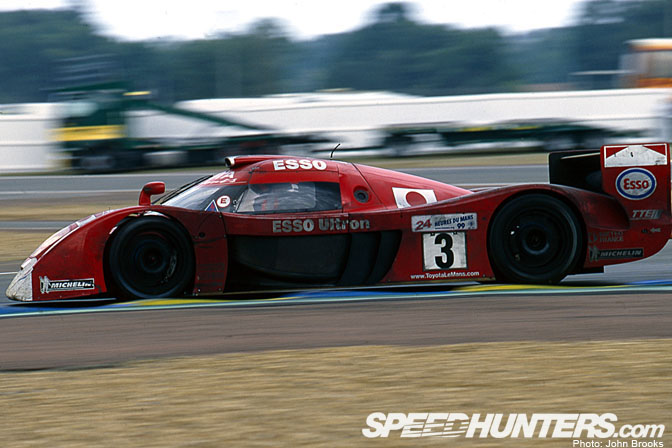 1999, on the way to second place overall with the Toyota GT-One.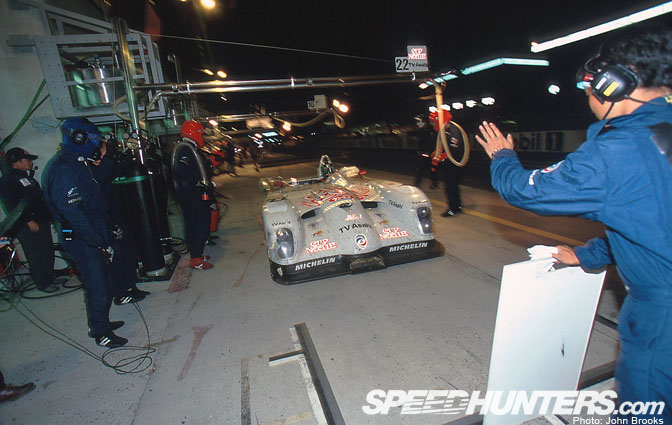 2000, the crew poised, Tsuchiya brings the Panoz LMP01 into his pit.