Wait a second. We've had our little Supercar theme and we haven't even posted a Ferrari? Sacrilege! So, as one final treat to you, and knowing that we would be dedicating a few days to exotics of all sorts, there were a few pictures of one particular car from last weekend's Ferrari Racing Days event in Suzuka that I held onto. I did post a little teaser shot…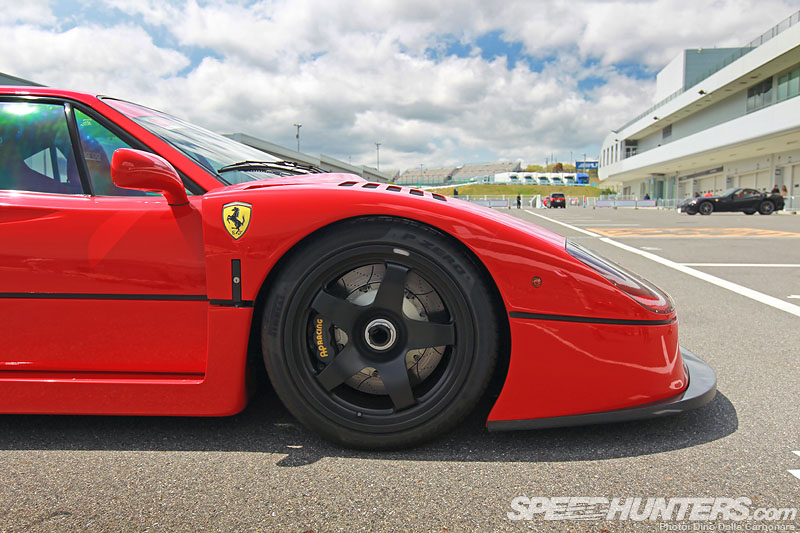 … but thought it would be far more fitting to present this F40 LM in a little spotlight of its own. This car was built in very small numbers, and either referred to as the LM or the Competizione. Aside from dropping the pop-up headlights for a pair of fixed projectors on each side, it also sports a big opening on the hood to help draw air out and away from the radiator, a protruding lip spoiler…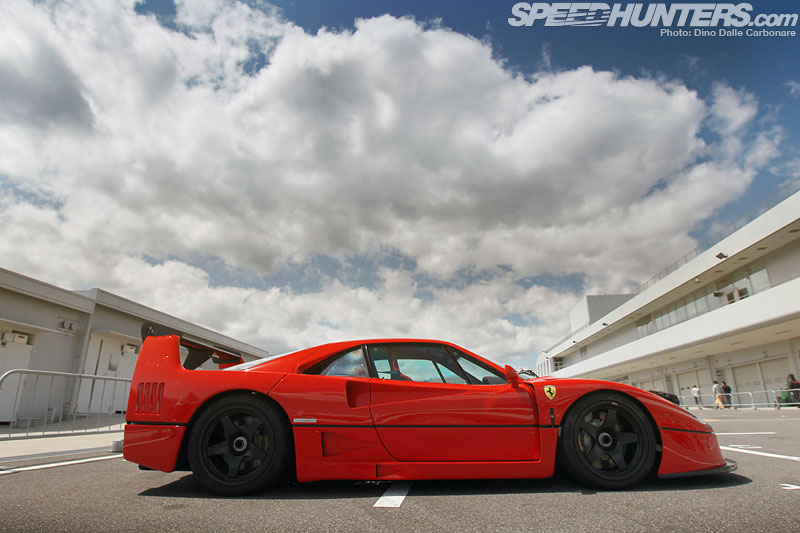 … and a more menacing profile thanks to the third NACA duct on the side skirts. This particular car runs a set of Speedline center-lock wheels and as you can also see, a modern AP Racing braking system.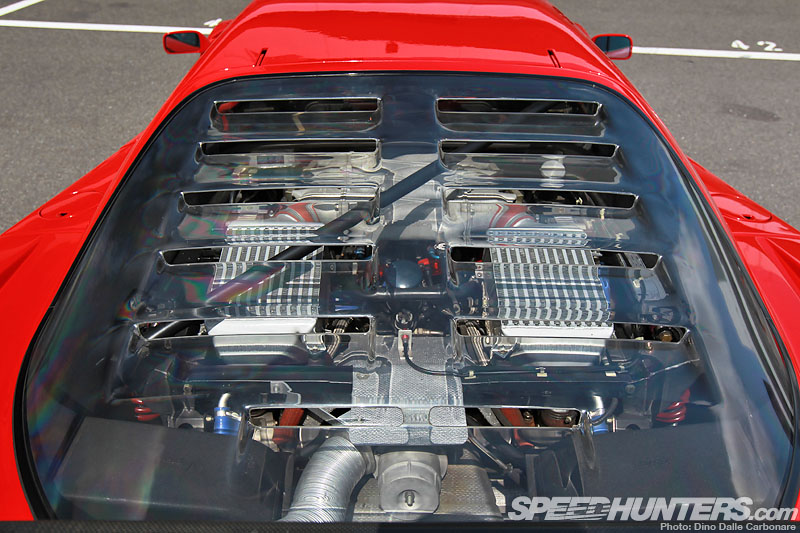 It's hard to say if the engine had been fettled with, but with this being Japan, who knows what has been done to it. A lot of F40 owners upgrade the turbochargers for something more modern, as well as the fuelling and engine management.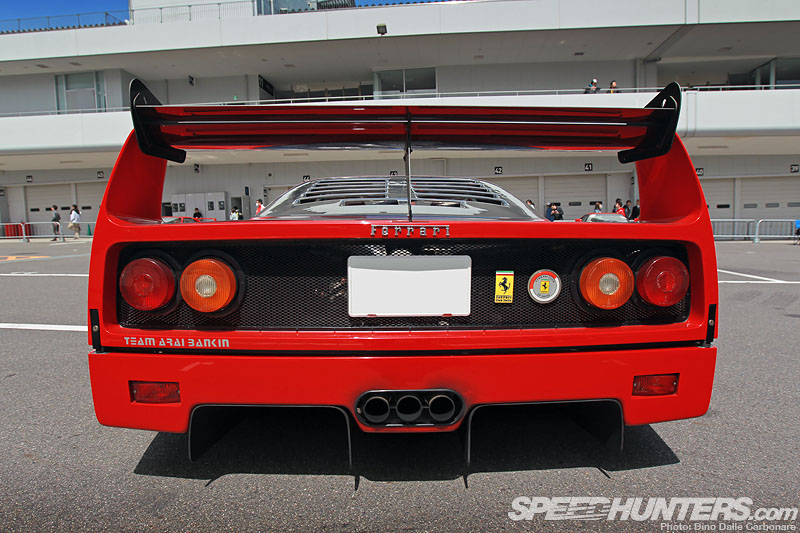 At the rear we find the twin-plane adjustable rear wing, stabilized in the center by a third stay. The LM also has a pair of extractors to help on the downforce side of things. It's always very hard to tell LMs apart from replicas, but this looked like the real thing, and since the owner has registered it and drives it on the street, the lexan side glass and glass-mounted rear view mirrors were replaced with conventional ones. Quite the racing legend I think you'll agree.
And so, with that final look at one of our favorite supercars, we bring the exotics theme to a close. What a way to finish!
Dino Dalle Carbonare
Instagram: speedhunters_dino