There is something refreshing about the variety of cars we get to examine each day on Speedhunters. It's all a part of being a true connoisseur of car culture – approach everything with an open mind and learn to appreciate the details. This ethos extends to the vast majority of readers that we are so very lucky to have. Combine this attitude with a massive knowledge base and a heap of enthusiasm, it all equates to one simple formula – you talk and we listen. This is a car that you asked for, and we're proud to finally share it with you.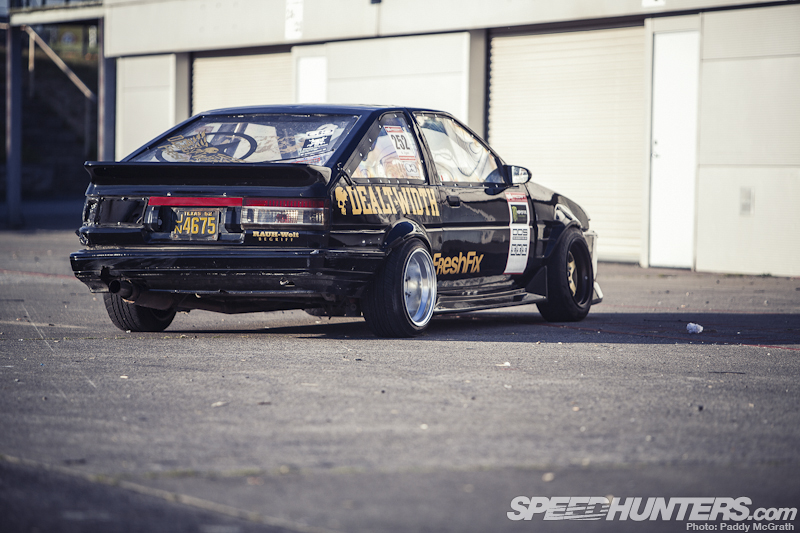 If you've ever had an interest in drifting, I'm almost certain that you have probably have seen this car before, just in a different guise. This is the same '86 that Eric O'Sullivan piloted at the Red Bull World Championships back in 2008, a year after he dominated the Irish Prodrift Series in the same car. From the top of my head, I think he won five out of the six rounds that year (2007) proving that this was the hachiroku that could. When the car eventually changed hands, I'm sure the ageing Toyota chassis breathed a brief sigh of relief. Unfortunately for the car its respite was short lived as its new owner, Brian Egan, was determined to continue to extract the potential from the now Trueno front '86.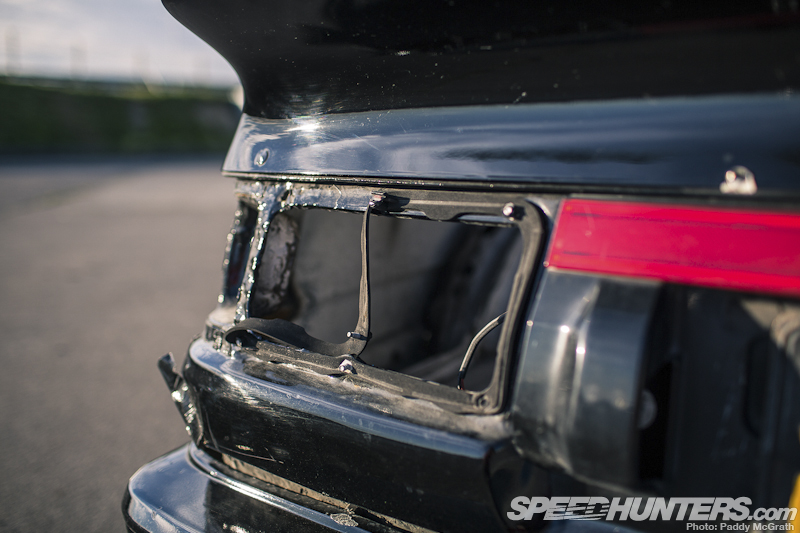 Brian's a pleasant and friendly sort of guy. He was a little embarrassed about the condition of the car, but in his defence, the car had literally just rolled off-track and straight to the back of the Mondello pit complex for this shoot. He finished third in his category in case you were wondering, and had qualified for the pro class and main event the following day.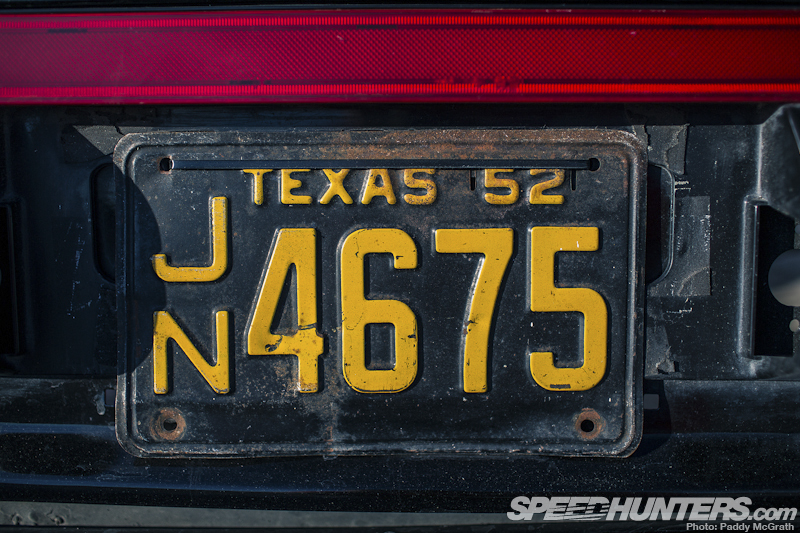 Brian is the sort of guy who builds his cars to his own tastes, in fact we actually spotlighted his MX5 last year.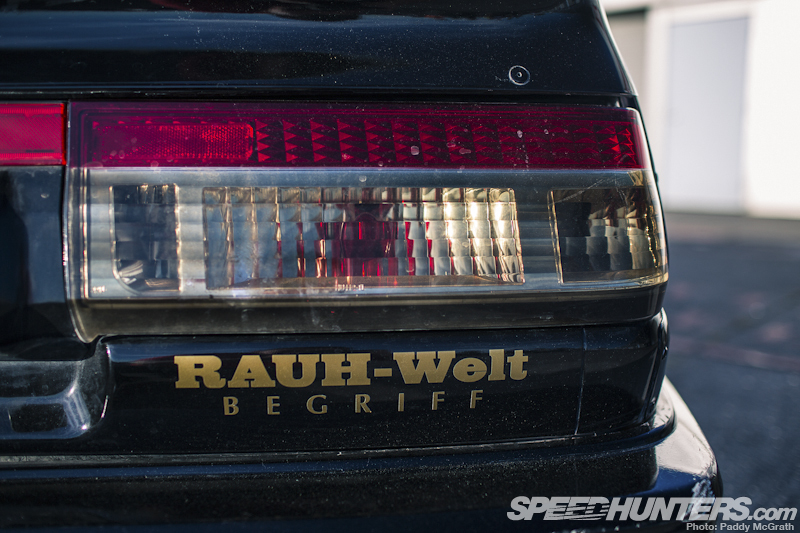 He's the sort who likes to pay homage to those that have inspired him.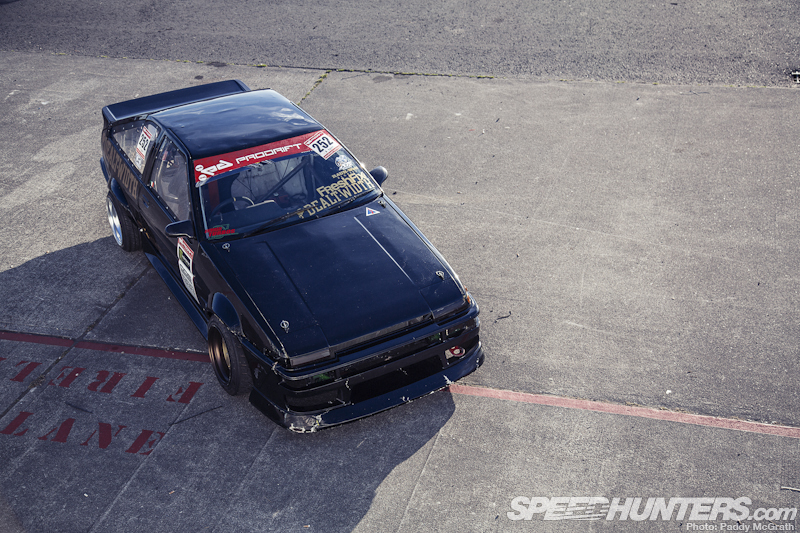 But first and foremost, he's the sort of guy who concentrates on the mechanics above the aesthetics. His entire 2012 season has been run on the smallest of small budgets, so unless it absolutely had to be repaired it was left as is to ensure the car stayed as competitive as possible.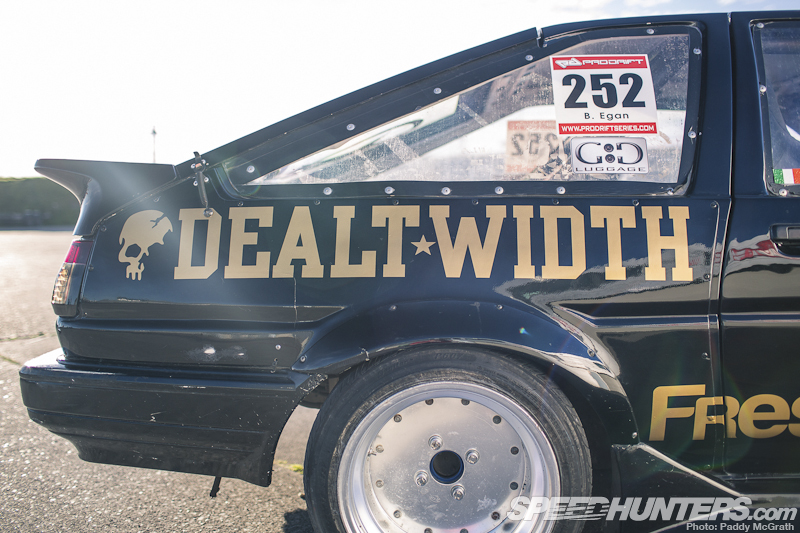 Working with the 1984 AE86 throughout the year, he has enjoyed plenty of success this season.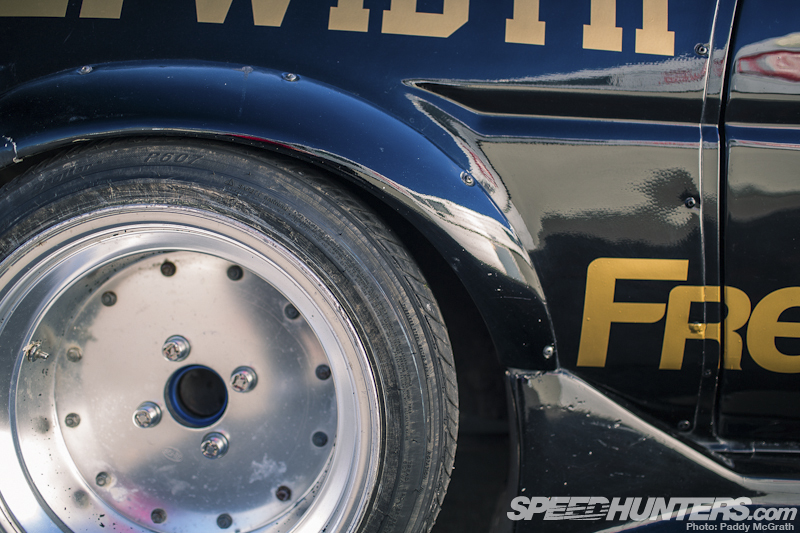 One of the few 'extravagances' on the car is the impressive wheel combination of SSR MKIs …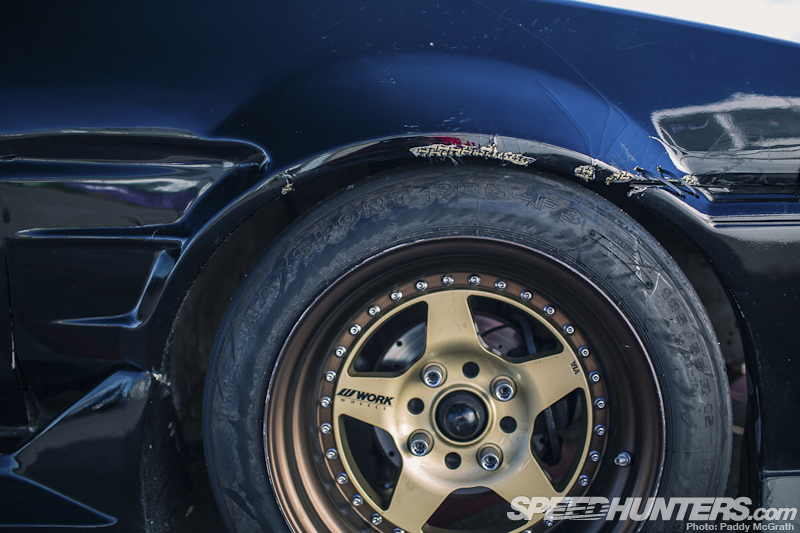 … and Work CR01s.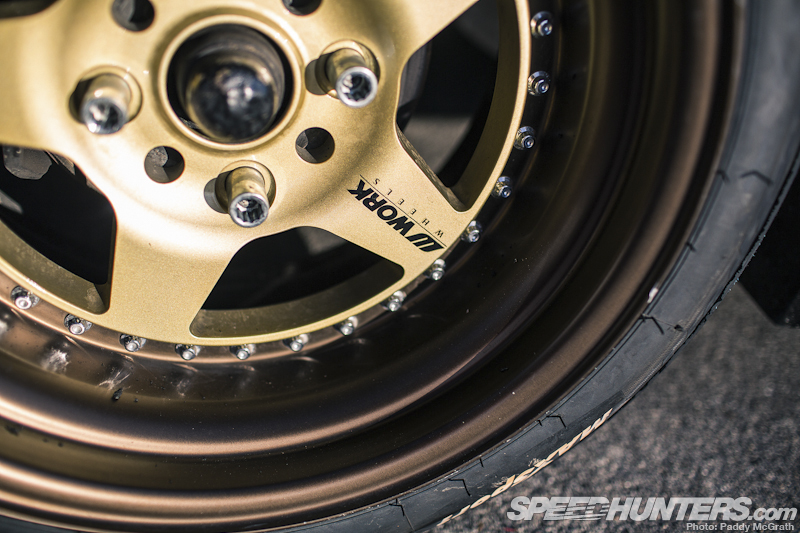 This lightweight combination – he also has a pair of CR01s for the rear too – not only reduce the overall weight of the car but reduce the unsprung weight too, providing a valuable performance increase.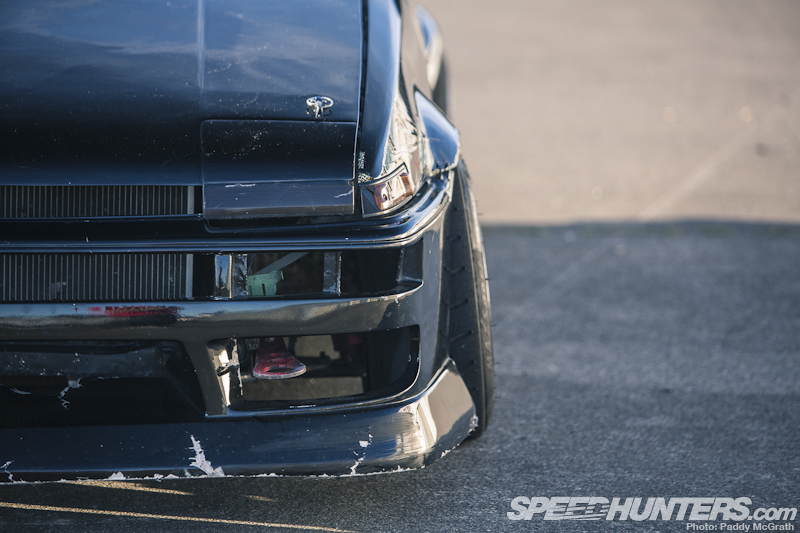 Weight is always an issue with a naturally aspirated AE86, so putting the car on a diet is always top priority. This would have been the main motivation behind the decision to convert the car from a Levin to Trueno – fibreglass headlight covers instead of heavy glass headlights. A simple and elegant solution. The BN Sports front bumper has probably seen better days.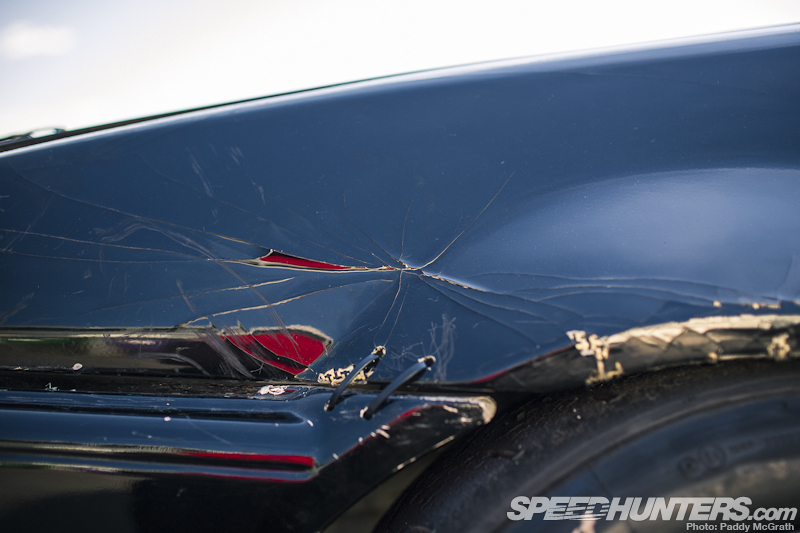 Most of the bodywork has been replaced with glass fibre equivalents – it may not be as strong or even as light as carbon, but it's a hell of a lot cheaper and goes a long way towards achieving the same goal.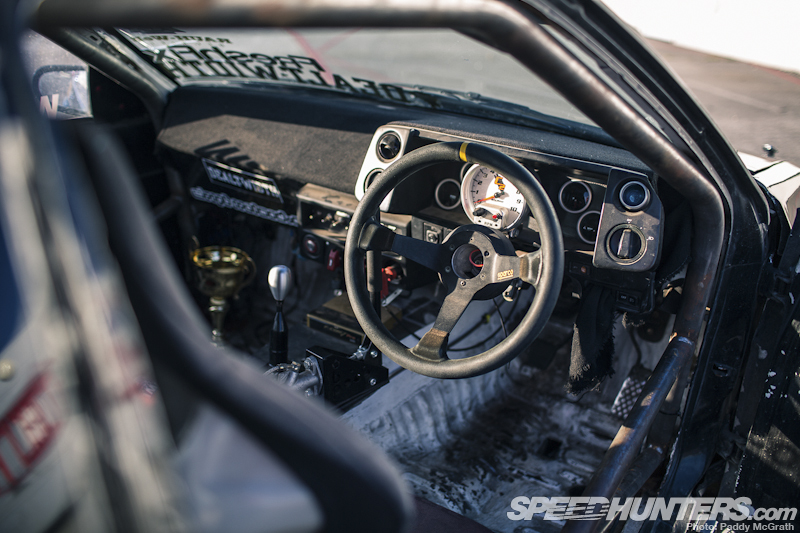 Inside is a traditional drift interior.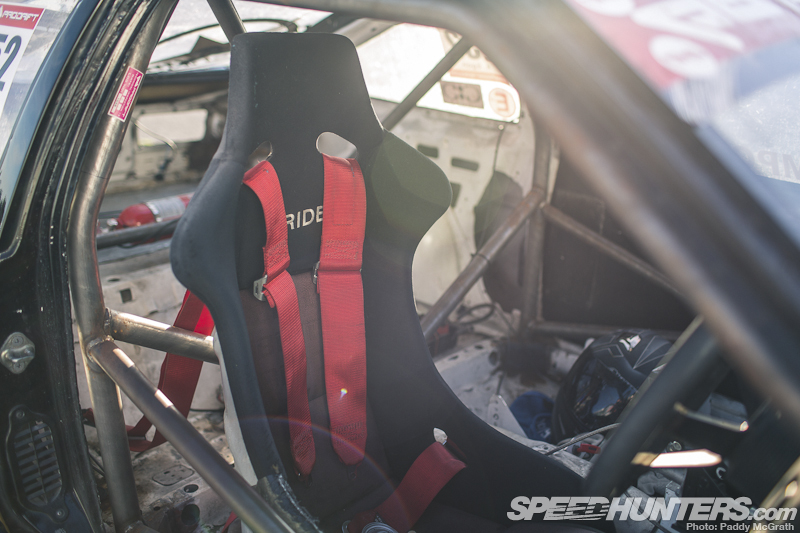 A single Bride driver's seat with a regulation compliant harness and a custom weld-in roll cage.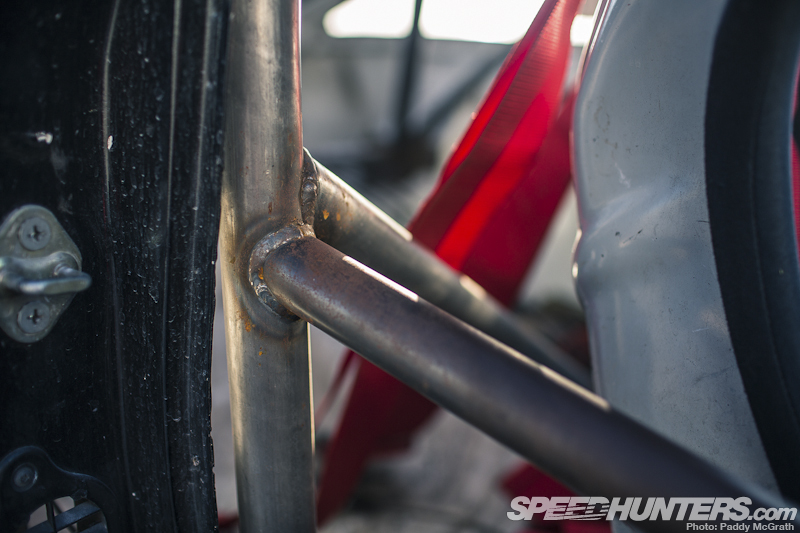 There is a certain amount of beauty in unpainted metal work.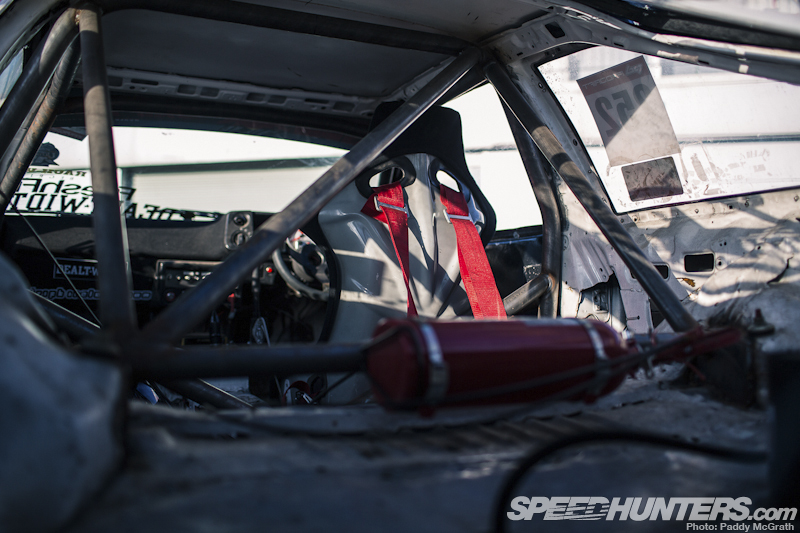 The sparse rear of the car is occupied by a fire extinguisher, battery and 20 litre fuel cell just out of shot.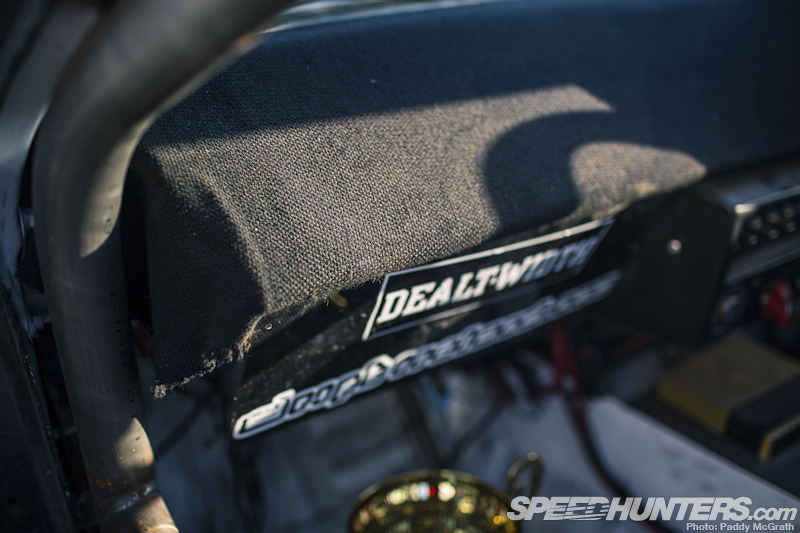 A fibreglass replacement dashboard has been wrapped with speaker carpet – another simple solution to reduce glare.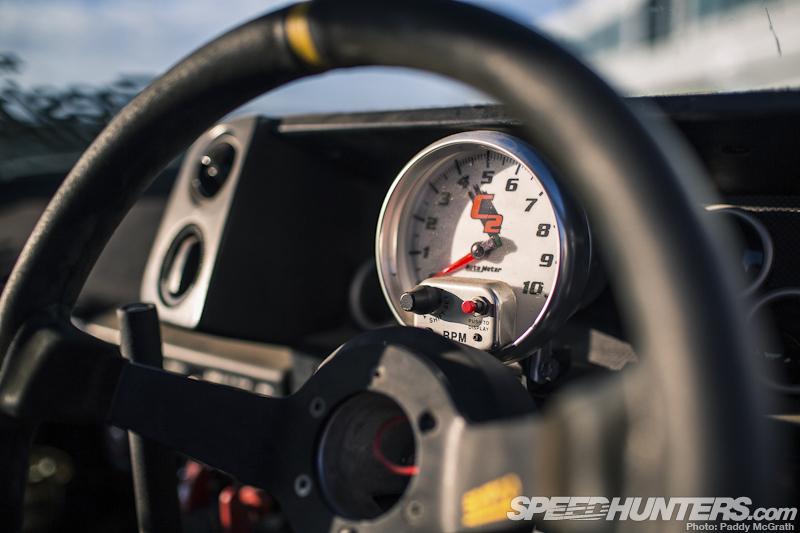 Although the C2 rev-counter doesn't quite go to eleven, it does go to 9,100RPM.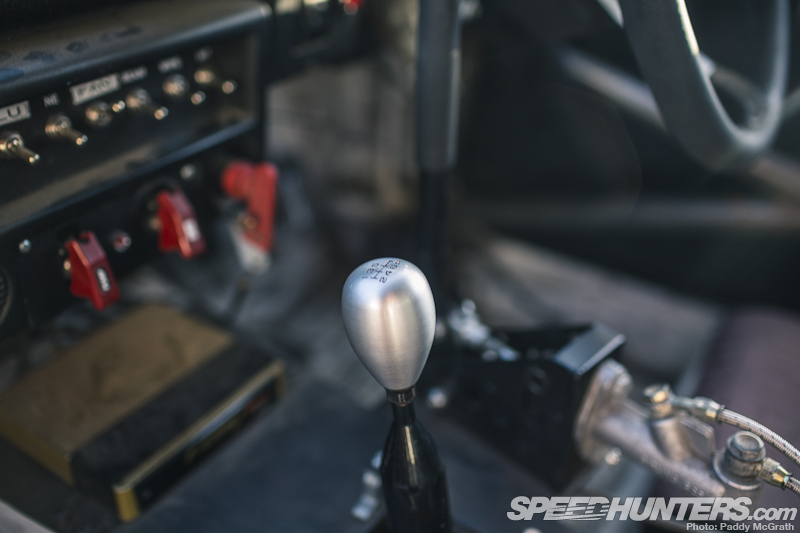 If you weren't previously aware of the power source, I'm sure you're starting to figure it out.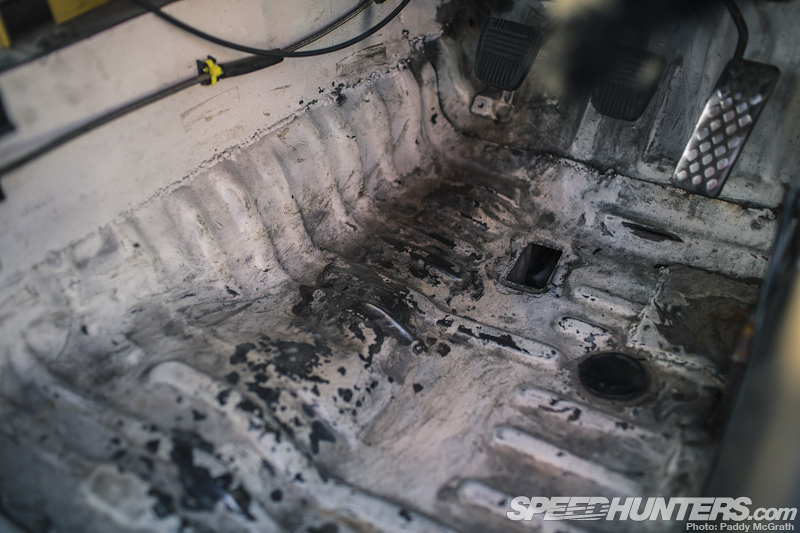 Needless to say, this is a car used as intended.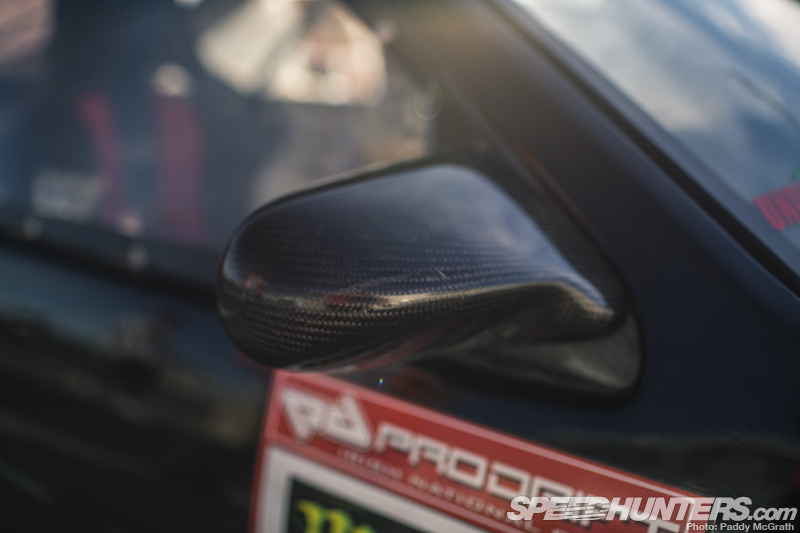 Every little piece of weight saving helps, it all adds up (or reduces in this case.)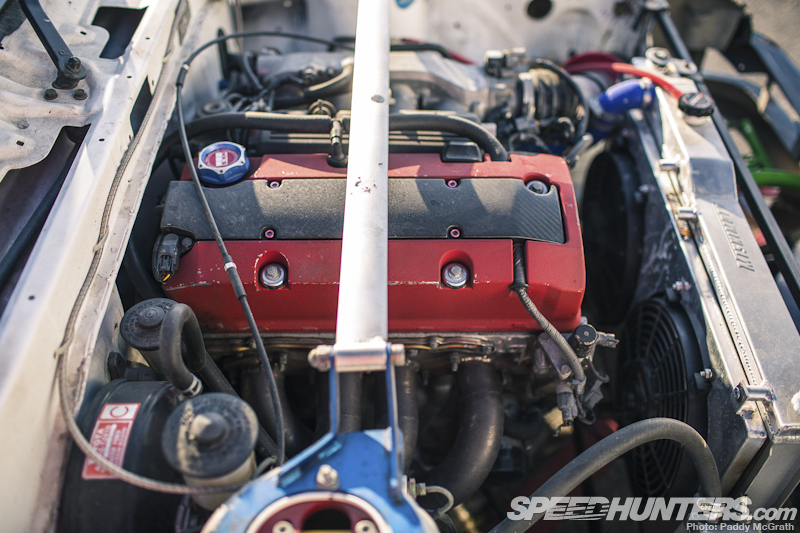 At the heart of the car is the trusted Honda F20c. In my opinion, it' is the perfect engine to be swapped into an '86. It's just like a more powerful and reliable 4A-GE and allows the hachi to retain its character and soul.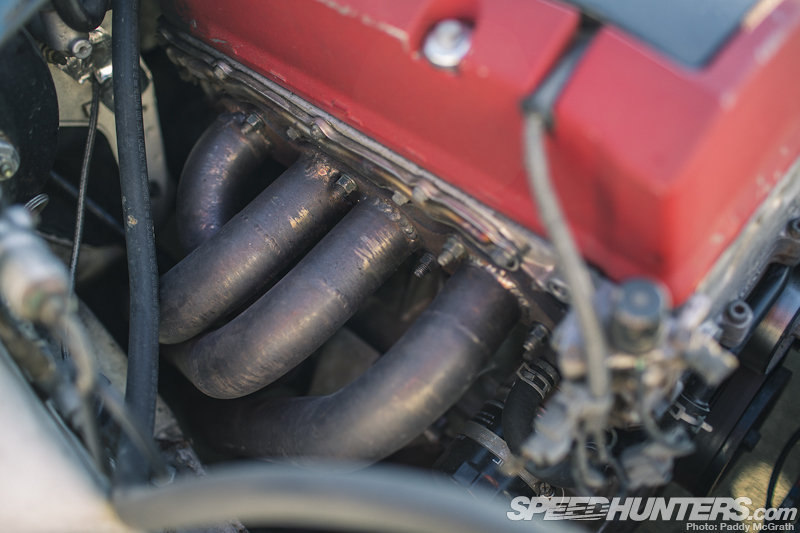 The custom exhaust manifold was designed to avoid fouling the steering rack – a common issue when swapping the F20c into a RHD AE86.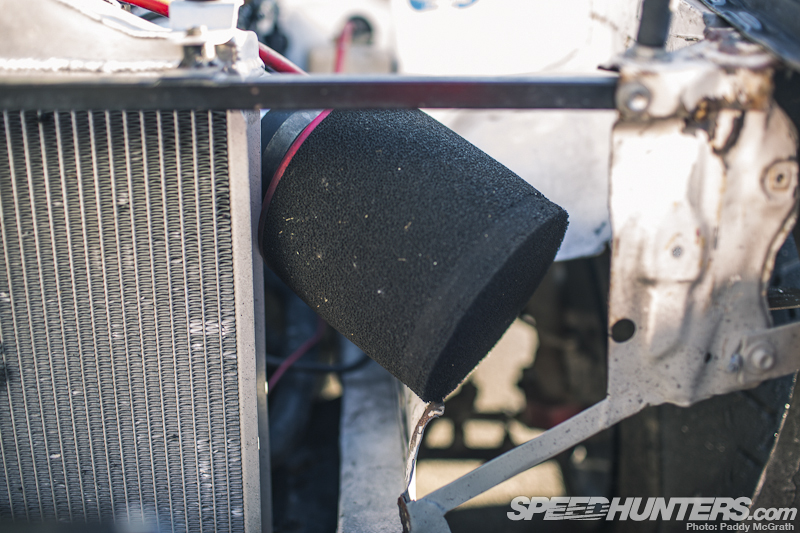 The engine is mostly standard, save for a couple of bolt-on parts. This ITG air intake being just one of the additions in a package that makes just over 270BHP.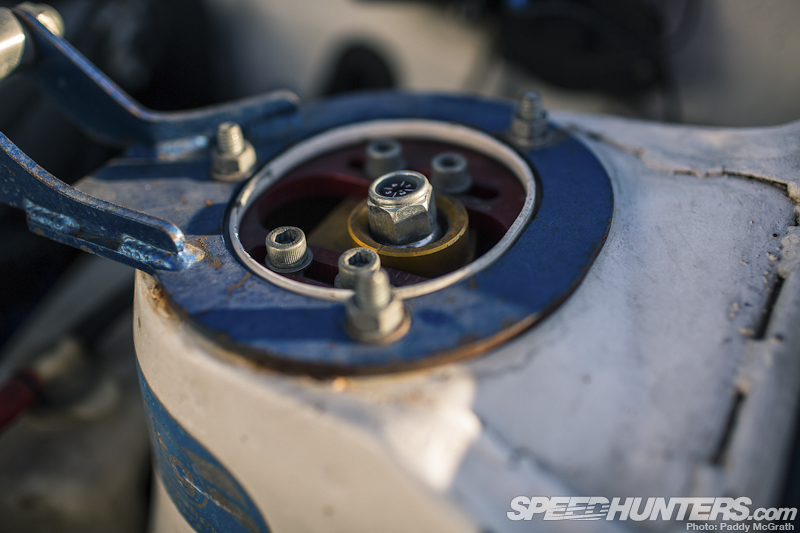 Suspension is controlled by Techno Toy Tuning coilovers front and rear along with a host of custom and MCNSPORT parts.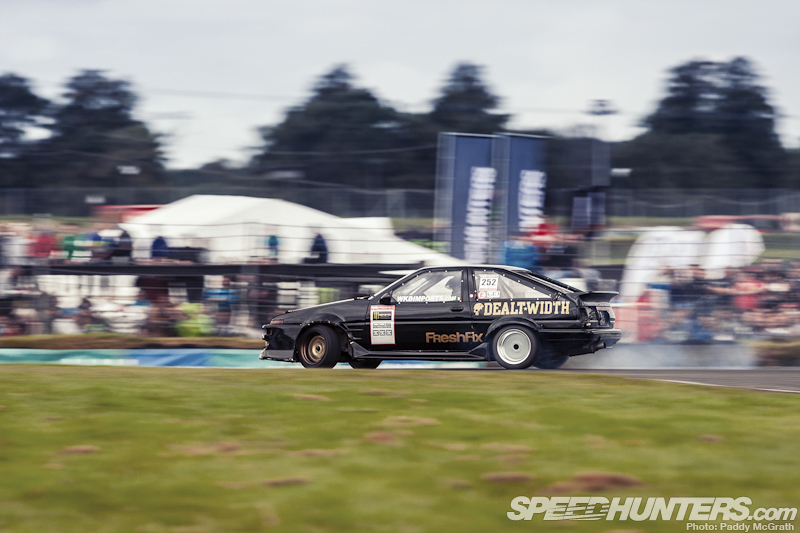 A 760KG, 270+BHP Corolla that is driven to its limit at every opportunity. What's not to love?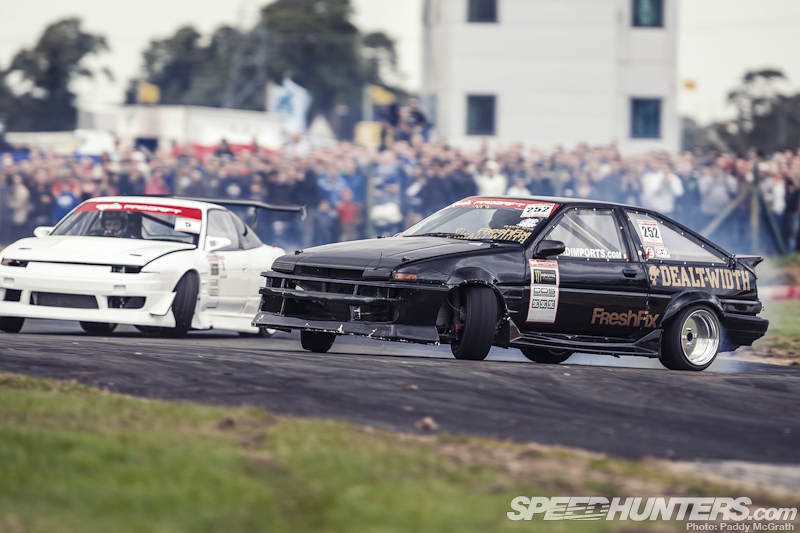 When I last spoke to Brian, he had competed in eleven events so far this year and managed to arrive home with nine trophies. "I've concentrated my time, effort and money into doing as many events as possible, and to improve as much as possible. So far it's been a pretty amazing year!" He continues, "I hope I can secure some sponsors for next season so that I can present the car professionally all the time as every penny I have is spent competing in events. This will be the last time the car looks like this as after BDC Knockhill, it's going to be getting resprayed and rebuilt with a lot of changes in the pipe work."
This is something that we will most definitely be keeping an eye on …
–
Paddy McGrath
paddy@dev.speedhunters.com
Brain Egan's Dealt Width AE86
1984 Toyota AE86 Trueno (Originally Levin)
ENGINE
Honda F20c; TG Intake; 20 Litre Alloy Fuel Cell; Bosch Fuel Pump; Custom Headers; Custom Exhaust; HKS F-Con V-Pro; Mapped by Trackday Performance / TDP.ie;
DRIVELINE
S2000 Gearbox; Liteace Rear End; 4.7 FD; Custom One Piece Propshaft; Exedy Hyper Single Clutch; Exedy Flywheel;
SUSPENSION / CHASSIS
John Stone Racing Custom Weld-In Cage; Shell Lightened & Seam Welded; Techno Toy Tuning Coilovers; MCNSport Front Control Arms; Custom Tension Rods; Custom Rear Roll Centre Adjuster; Cusco Anti-Roll Bars; Manual Steering Rack; Battle Version Extra Steering Lock Kit; Power Steering Knuckles; Techno Toy Tuning Tie-Rods & Bump Steer Kit;
BRAKES
EBC Grooved Discs; EBC Brake Pads; Stainless Steel Braided Brake Lines All Round; OBP Vertical Hydraulic Handbrake;
WHEELS / TIRES
Front: Work Meister CR01 – 15×8.5 ET+1 / Maxsport RB5-F3 185/55 Soft Compound;
Rear: Work Meister CR01 – 15×9.5 et-25 or SSR MKI – 15×9.5 et-30 / Sagitar 195/50 or Maxsport 195/50; 25mm Bolt-On Spacers;
INTERIOR
Bride Fixed Back Driver's Seat; Custom Seat Rails; Sparco Harnesses; Sparco Steering Wheel; Fibreglass Dashboard Wrapped in Speaker Carpet;
EXTERIOR
Toyota 205 Black; BN Sports Front Bumper; MCNSport Side Skirts; Standard Rear Bumper with J-Blood Spats; TRD Rear Spoiler; MCNSport Rear Bolt-On Arches; MCNSport Fibreglass Bonnet; Fibreglass Trunk; MCNSport Headlight Covers; D-Max Style Rear Lights; Polycarbonate Windows;
PERFORMANCE
273BHP @ 8,700RPM; 9,100RPM Rev Limit; 190lb/ft; 760KGs;
THANKS
Dealt Width Crew, Freshfix, WKD Imports, Wez Keating for all the help with transport, storage and lots more this year. Dan Moorhead for most of the maintenance and repair work. Tom Lawler for paint and body preparation. My family who have been massively supportive and MCNSport for sourcing wheels and some aero parts.