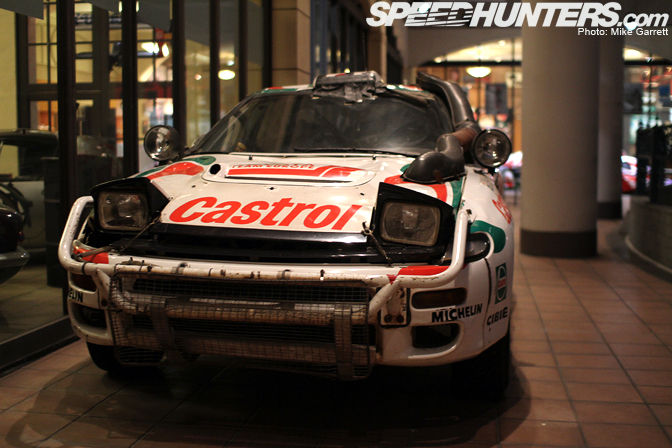 Among the cars that I found during my recent visit to Mega Web in Tokyo was this Castrol-colored ST185 Celica rally car. Now I'm not quite sure if this car is considered a "game changer" or not, but it's definitely an important part of Toyota's motorsport history, and the the history of rally racing in general.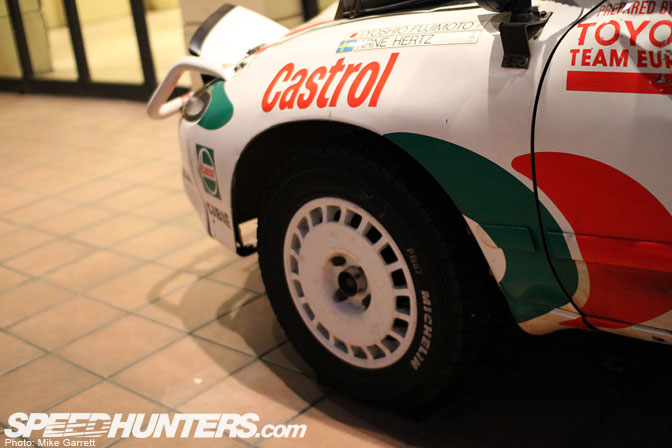 The battered old Celica can be found on display outside the cafe on the 1st floor of the History Garage, just a few steps from the Toyota GT-One.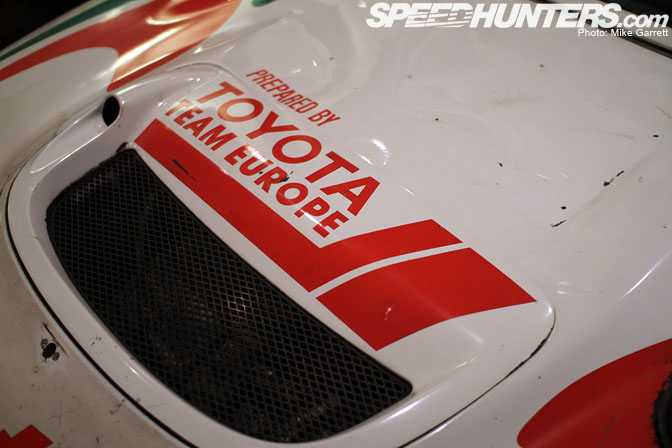 Throughout the early 1990s, Toyota Team Europe prepared many ST185s for use in global rally competition.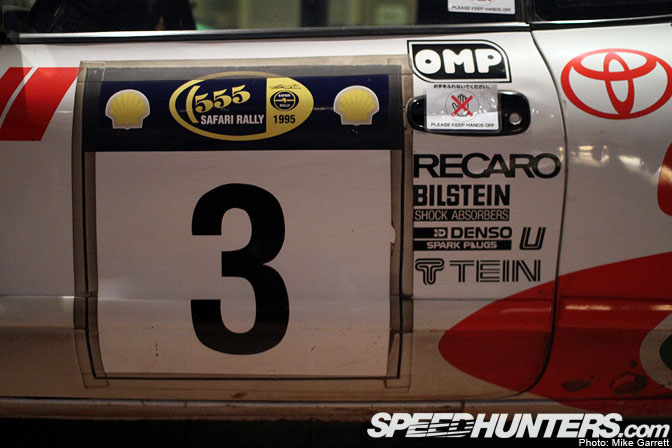 This car is actually one of the last ST185 rally cars, and one which was campaigned in the 1995 Safari Rally.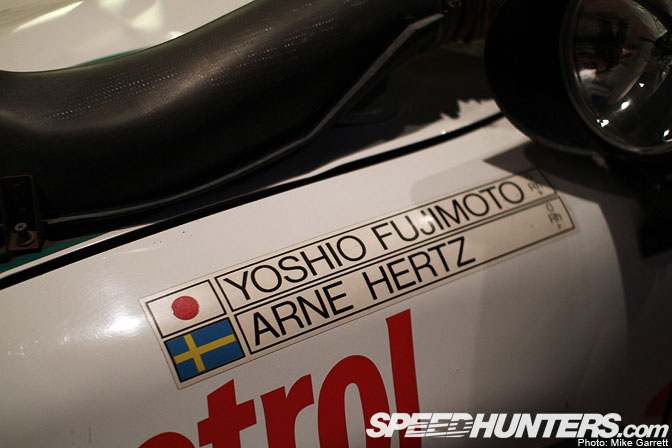 By that time the newer ST205 model was already in use, but Yoshio Fujimoto and Arne Hertz were able to claim victory in the '95 Safari Rally, giving the ST185 its final win.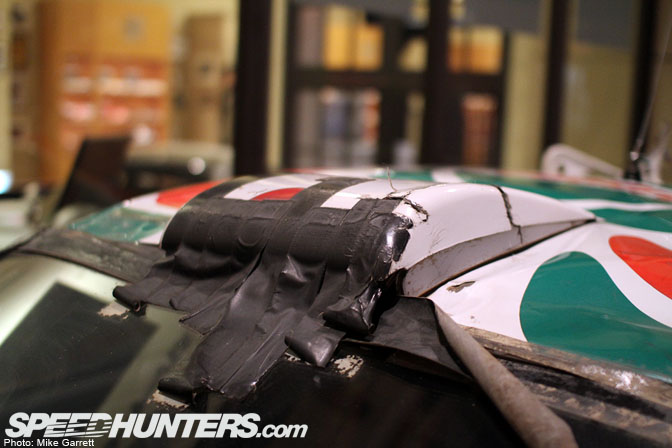 The car is preserved exactly as it was at the end of the rally. "Rough" is a word that could be used to describe its condition.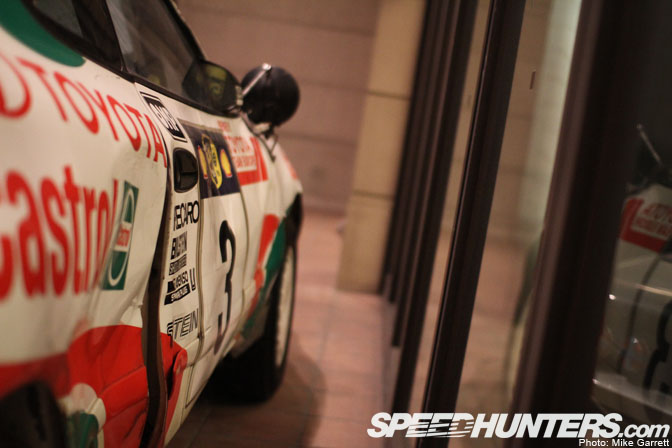 The body is anything but straight.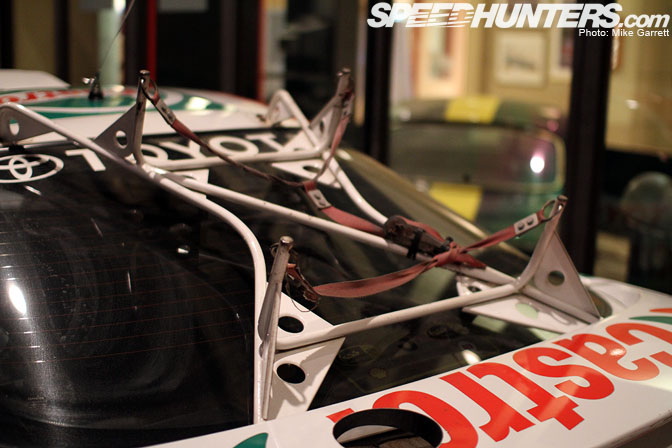 Things like the spare tire rack on the rear further identify the Celica as a long distance rally warrior.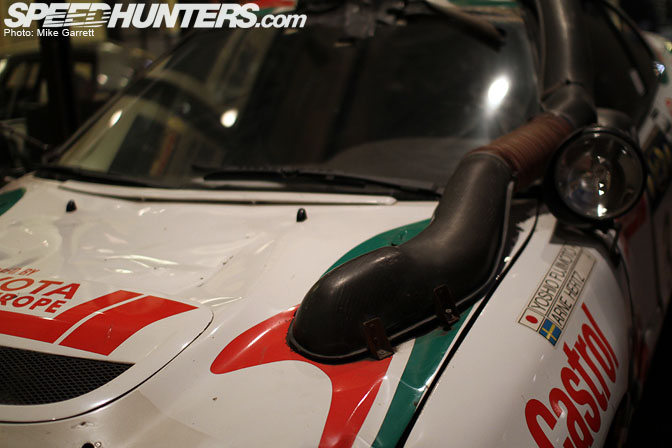 In some ways it looks less like a race car and more like something out of the Star Wars universe – beaten and used.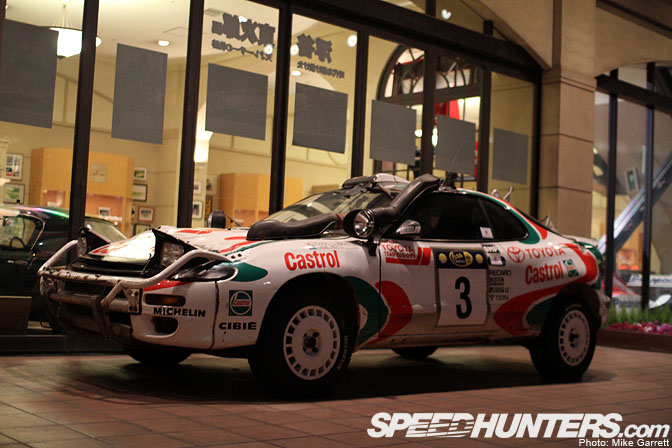 As far as I know this is one of the permanent displays at the History Garage, so if you want to see this beast in person – you know where to go.
-Mike Garrett