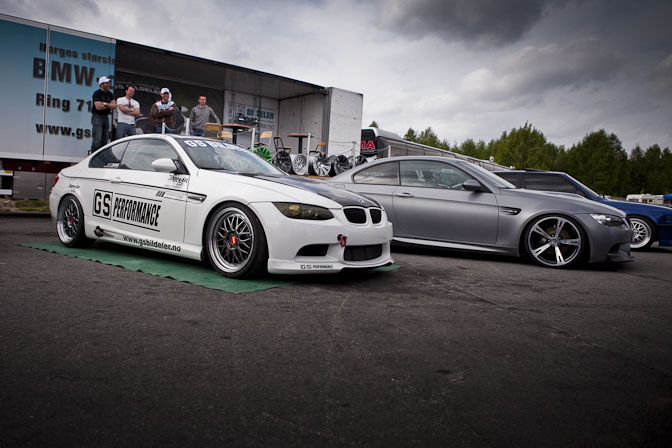 It is time for the first event of the year in the fantastic world of Gatebil! The event is held at Vålerbanen, a nice full throttle track with many high speed corners. This means many interesting moments!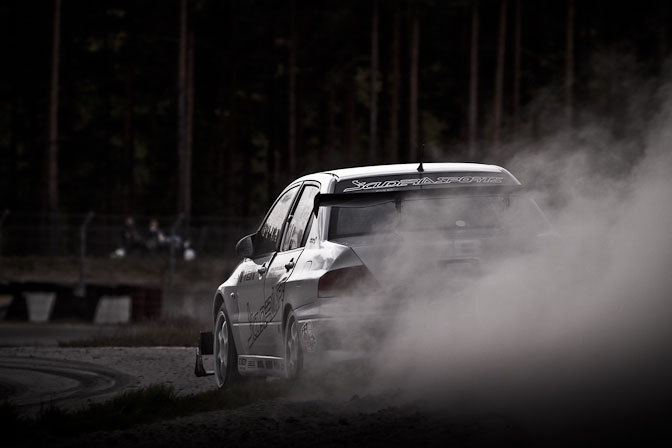 This event is where all the effort during the winter months doing mods and new car builds have the chance to really stretch their throttle bodies wide open!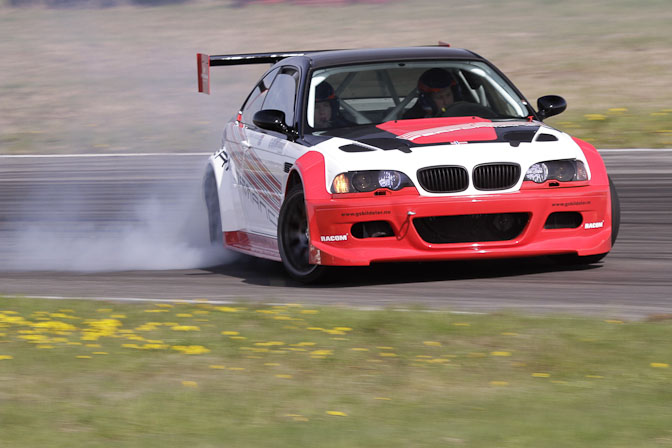 Shown here with SS performance and their new BMW E46 M3 GTR V10-powered.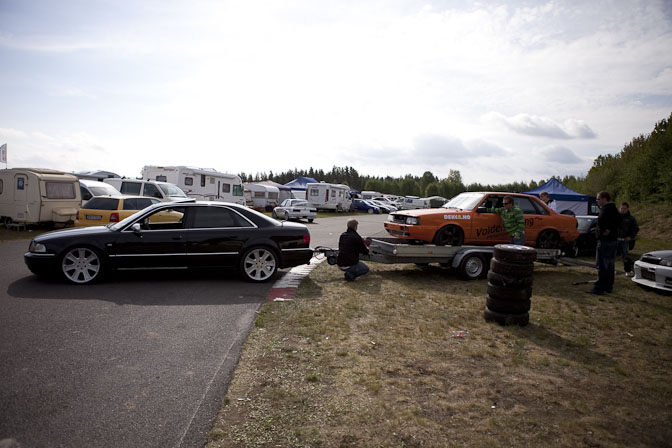 Gatebil is for me is two events. One on the track and one in the pits.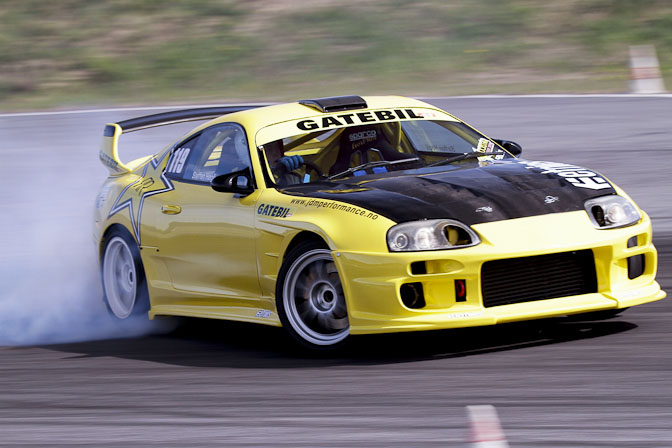 On the track it is just raw and fantastic in a strange way. For us that photograph this event, it's just epic being passed by screaming insane cars just three feet away.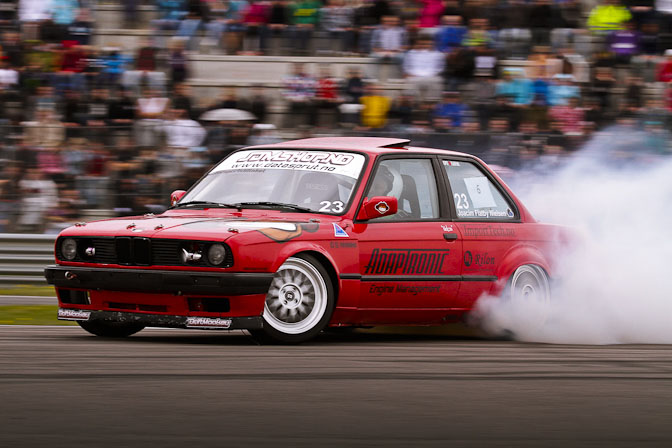 At Gatebil there is non stop car action…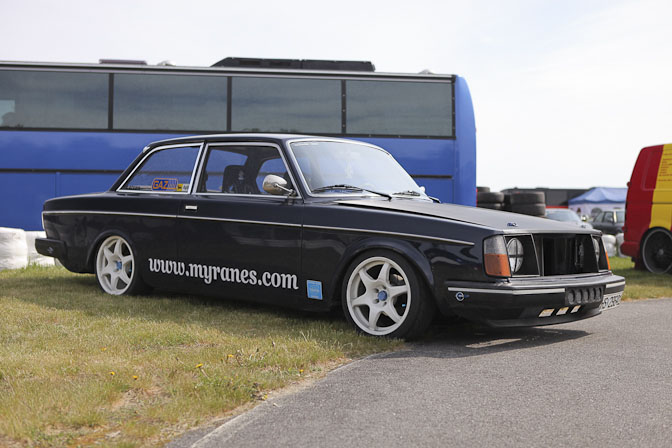 For the track action there are 3 classes, "normal" ( if you can call them that) streetcars with license plates…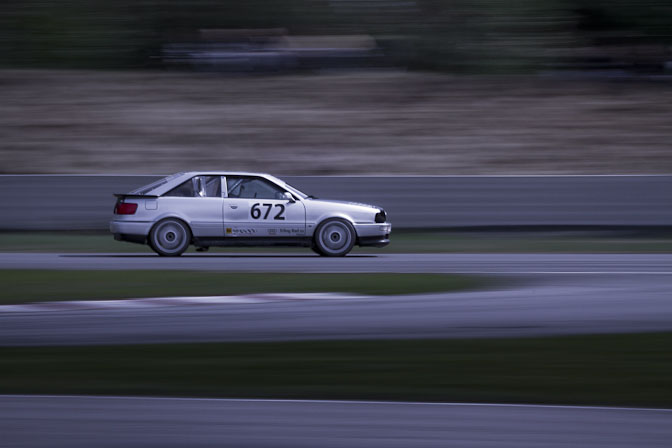 Extreme/time attack cars…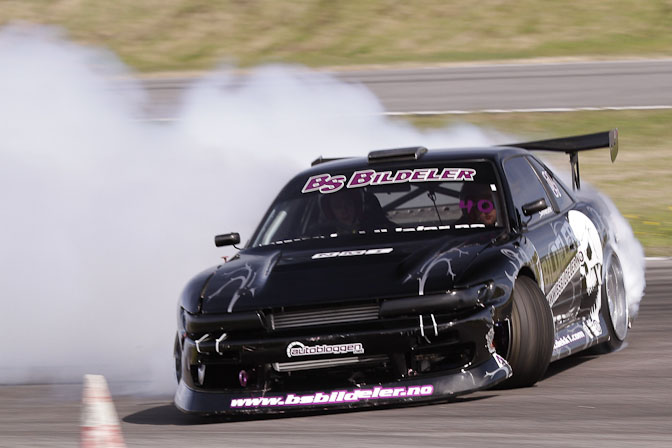 …and the pure drift cars.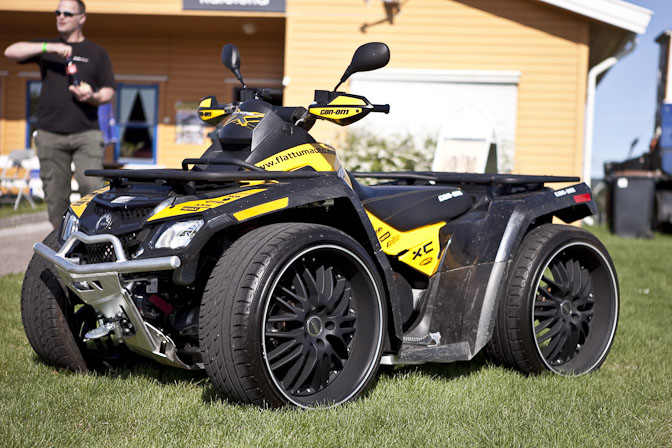 Even the pit quads have got the Gatebil treatment! Hella Flush!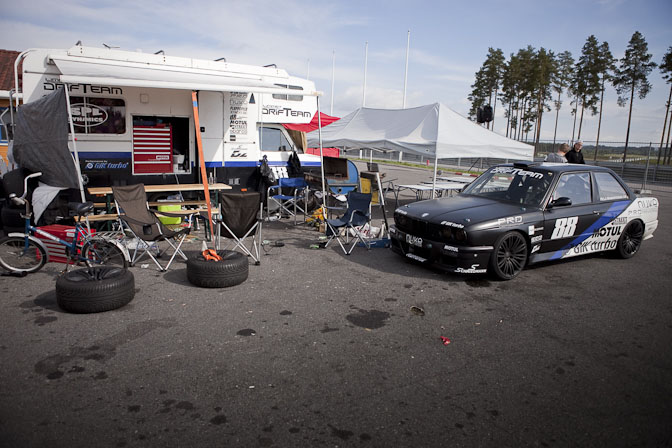 The pits are just a fantastic place to walk around!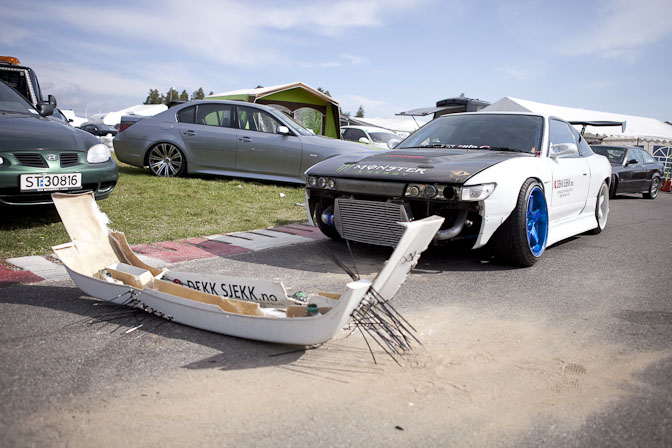 There is a magical atmosphere there, you can walk around and talk to drivers and look and ask. People are very friendly and open.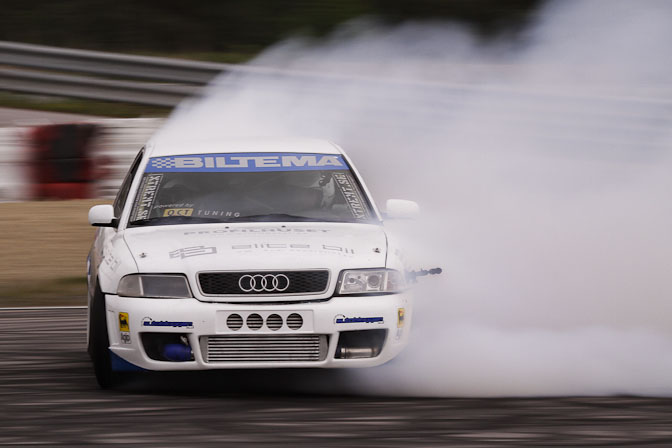 We have may drivers that have become synonymous with Gatebil here represented by the famous Alm Brothers. What they do with an Audi is just incredible, watch out for a Alm special here on SH. In the photo (Kenneth Alm) White A4 smoking.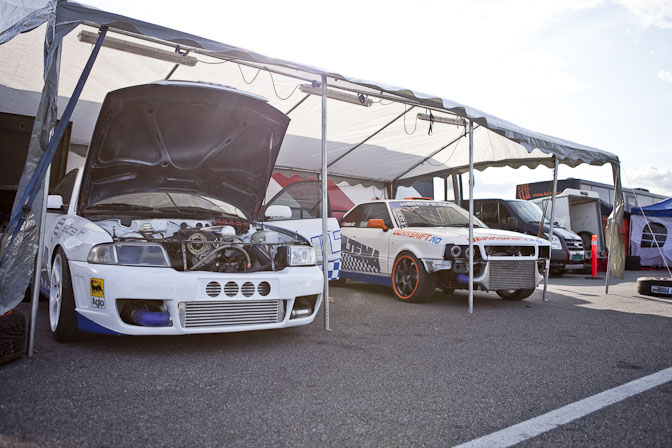 Flemming is doing some last checks before track time..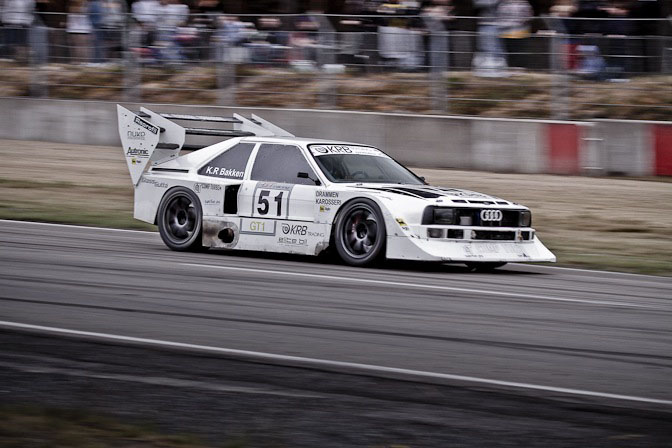 Representing the time attack we have here Mr (KRB) Kai Roger Bakken with his amazingly built Audi S1 replica. I call it the Audi KRB. Nothing like it in the world.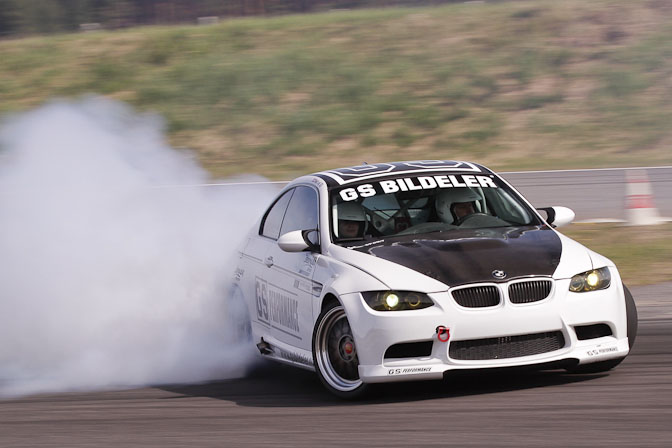 GS Bildeler are also a regular name at Gatebil with their gorgeous looking and insane sounding BMW E92 M3 ESS with driver Stian Sørlie at the wheel.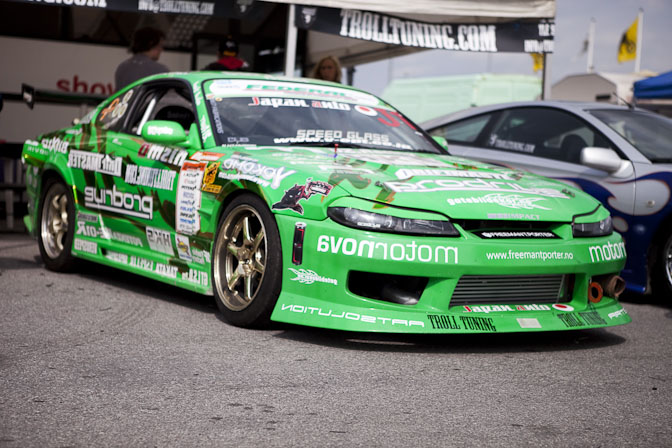 We have started to get many famous drift cars here in Norway. This car does not need any more introduction.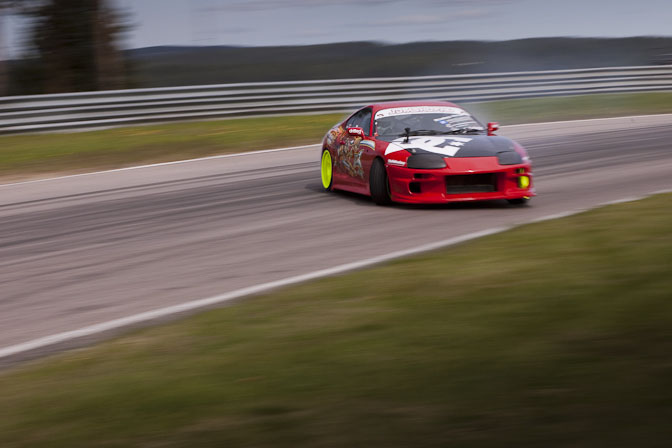 And team Dirftmonkey here represented by Tor Anders Ringnes showing some nice angle.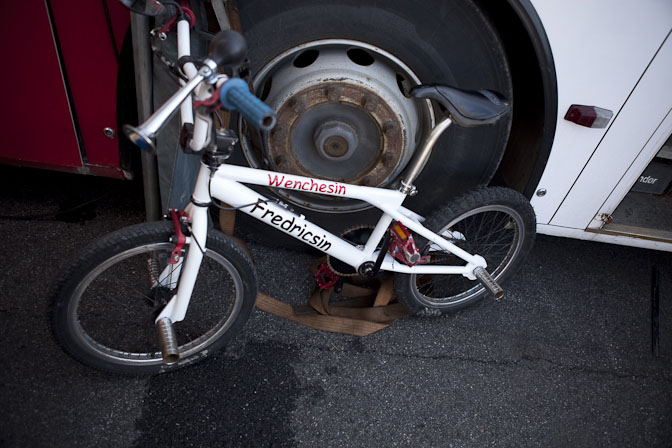 If Fredric Aasbø reads this, i think this photo will give him some emotions.. Enough said. That is his and his GF´s pit bike.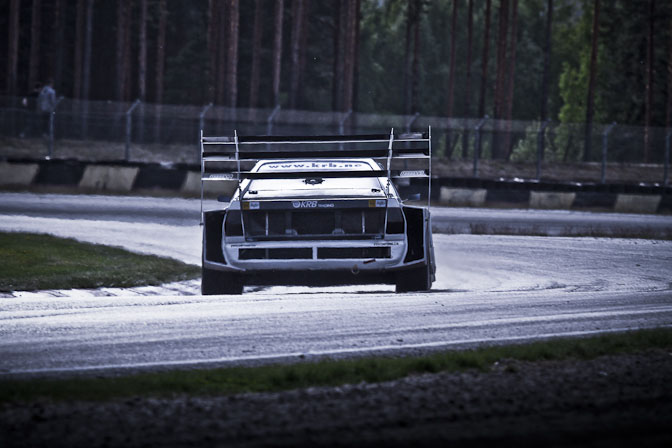 It is not easy to get an event like this into a small guest blog, but i hope that i have got out some of the atmosphere here at Gatebil.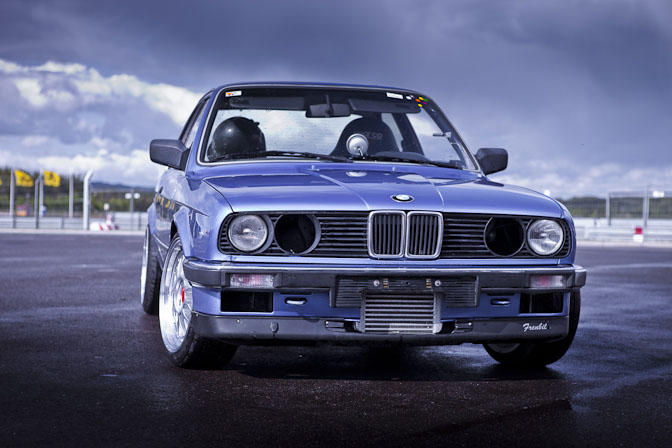 The next event is in Sweden at Mantorp Park in June.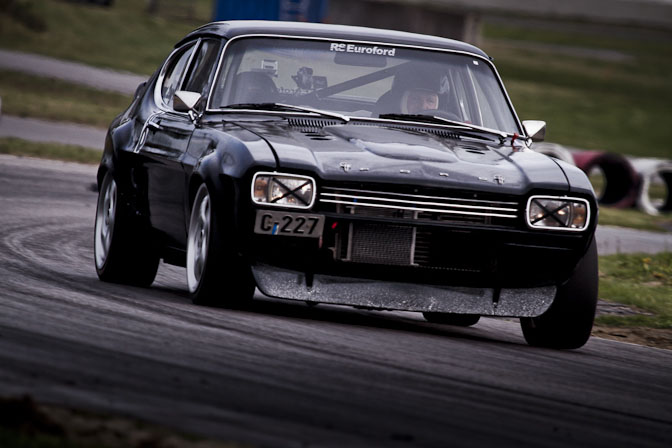 Thank you for reading!

-Egil Håskjold