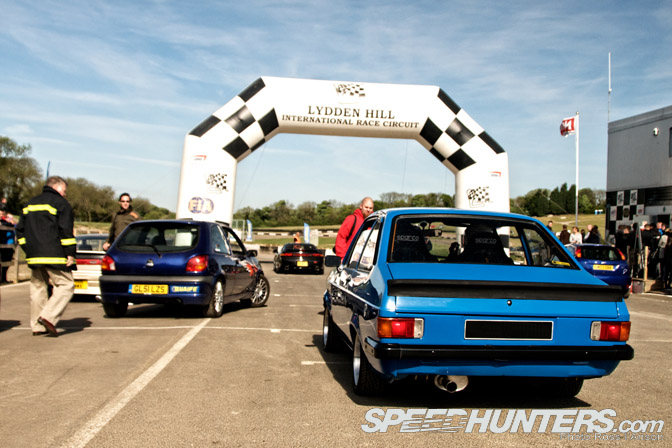 Every year Lydden Hill circuit hosts the BHP Show. As one of the biggest modified car shows in Kent, the show always boasts an exceptional mix of cars both on show and on the track. With such a great show held just ten minutes from my house it would be wrong not to bring you the coolest stuff this show has to offer.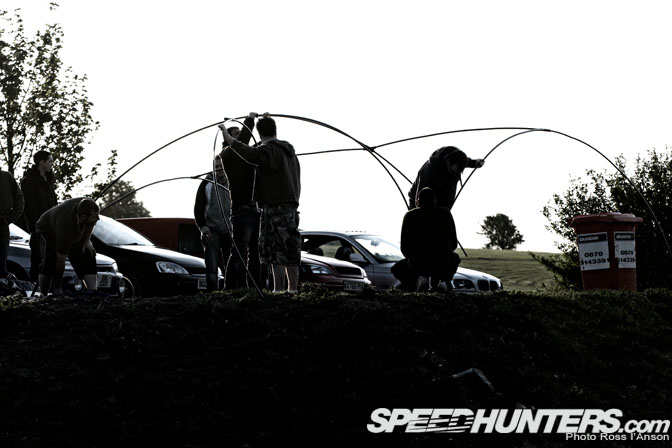 The BHP Show attracts visitors from all over the country so getting in can involve a bit of queuing. To avoid this I performed my normal trick of getting there at 6am to watch various club stands setting up around the site.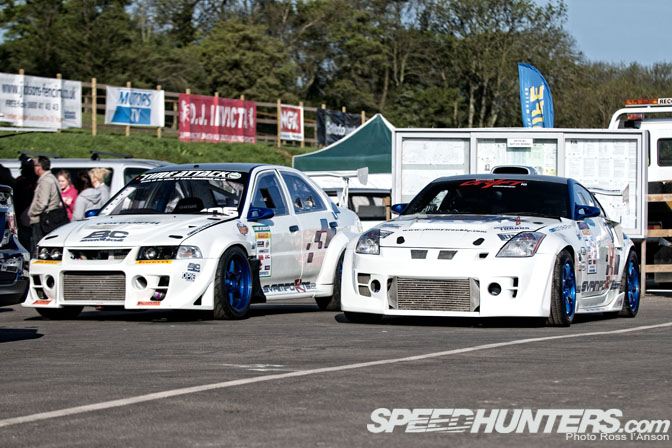 Another early arrival was the man who brought you the stunning R34 GT-R I reported on a few weeks ago. Raef and the SVA Imports crew brought along their new Time Attack Evo and their championship winning 350Z drifter.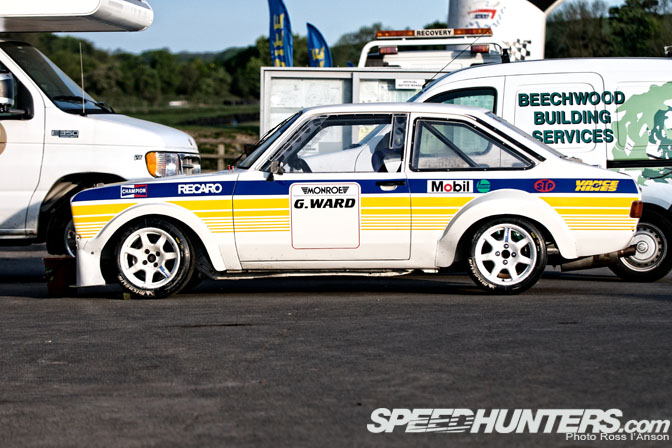 Just down the paddock was this very clean MKII Escort in circuit racer spec.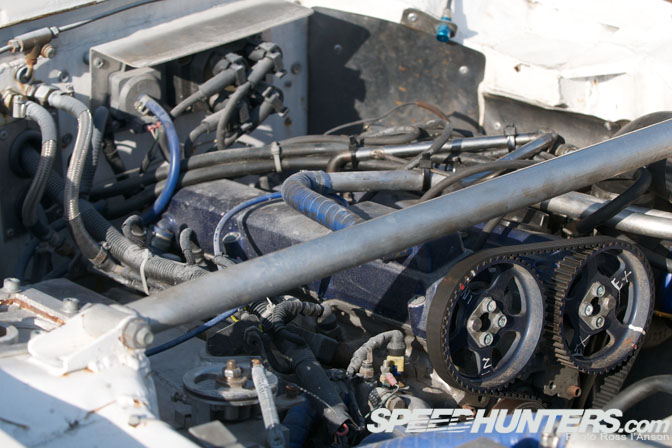 Under the bonnet I expected to find a hot Pinto on 45s or perhaps even a turbo YB. Last thing I expected to find was a 400BHP CA18DET !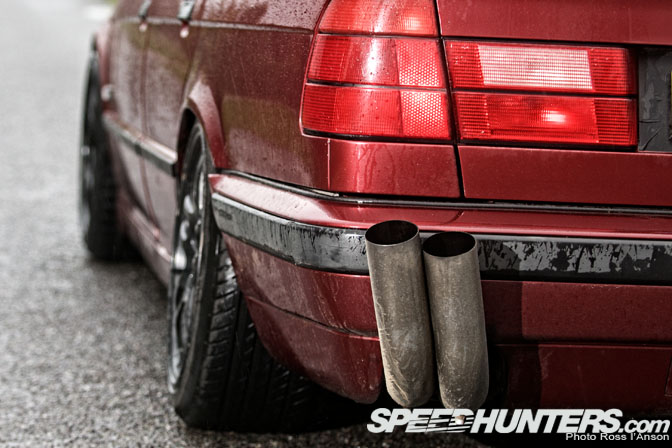 Nice wide body R32 GT-R was rumbling round the pits on its 'road roller' tires.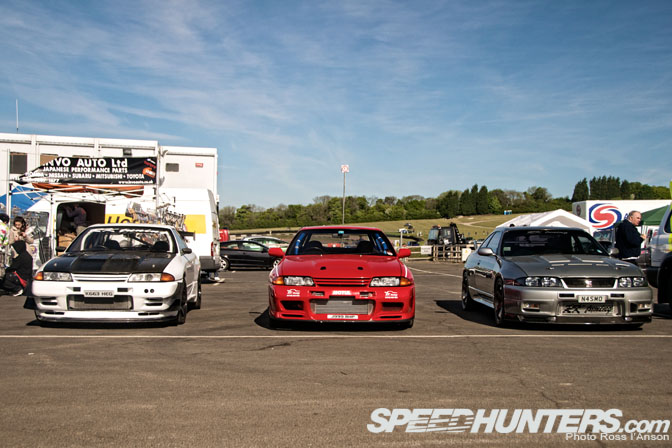 As you can imagine there were a fair few GT-Rs in attendance. This trio had around 3000hp between them.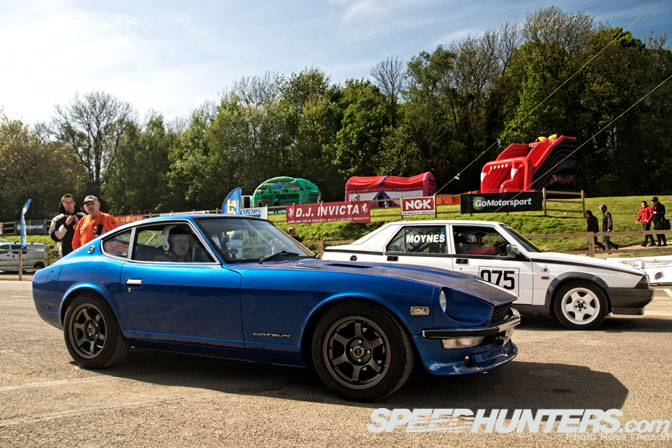 I caught this clean Z car lining up for one of the early track sessions. Pulling onto the circuit it made a very un-Z like howl and looked incredibly fast. Try as I might, I couldn't track the car or the owner down to find out what was hiding under the bonnet. From the sound I suspect a turbo RB of some description.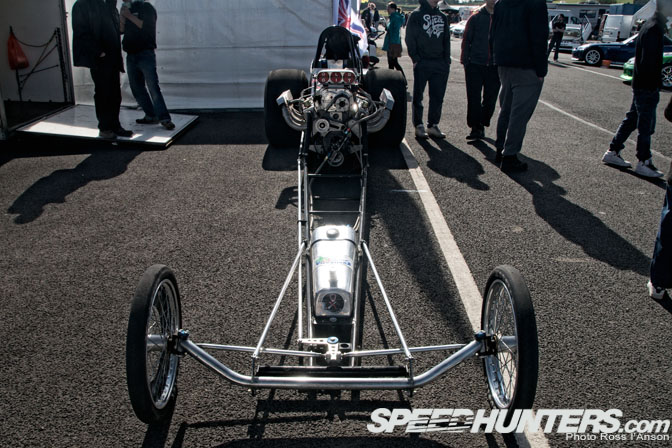 Just on the edge of the paddock I found Mad Rs Drag Racing. They were fresh back from a meet at Avon Park Raceway and had dropped into the show on the way home. I don't mind admitting I am a little out of my comfort zone when it comes to dragsters …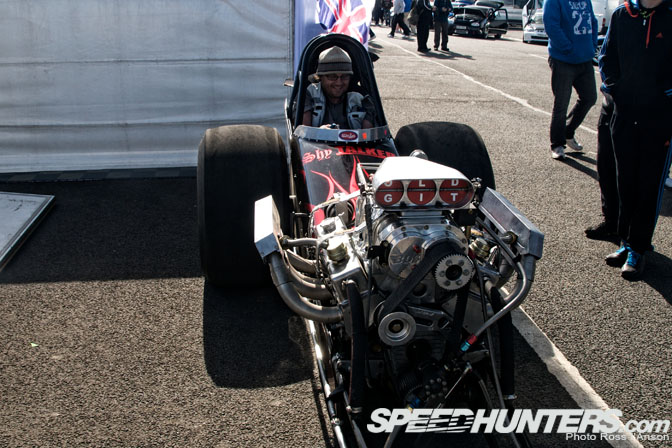 … but a long chat with owner driver Alec Coe soon got me up to speed on this astonishing machine. An estimated 1200hp, 0-60 in 0.7 seconds and the standing quarter in mid 7's @ 180mph. Alec even let me have as sit in the the cockpit to get a feel what driving the machine would be like.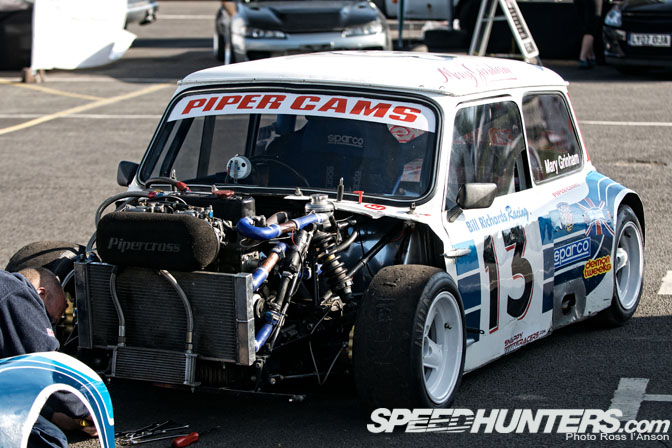 Not your average Mini. These hotrod Minis were more than a match for anything on the track all day.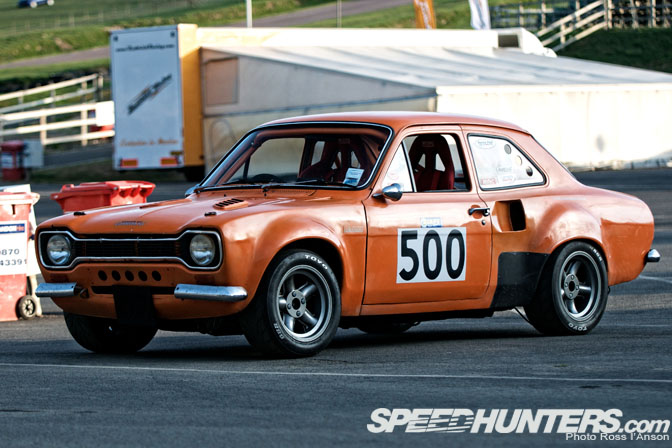 A rather mean and purposeful MKI Escort with bubble arches and packing a turbo YB Cosworth under the bonnet.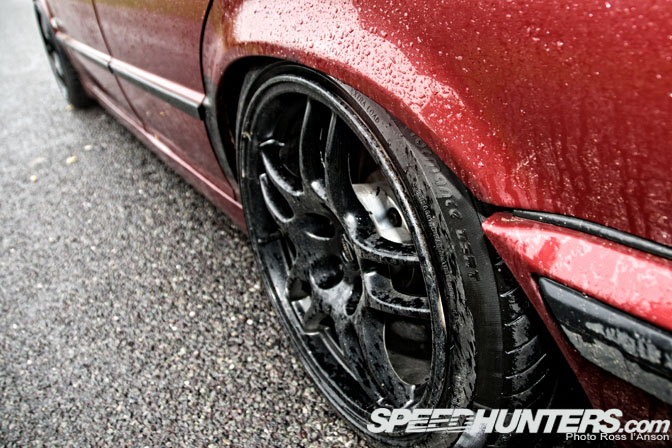 With drift demos going on throughout the day there were a fair few drift cars on site. We will have a closer look at the drifting and track action in part two.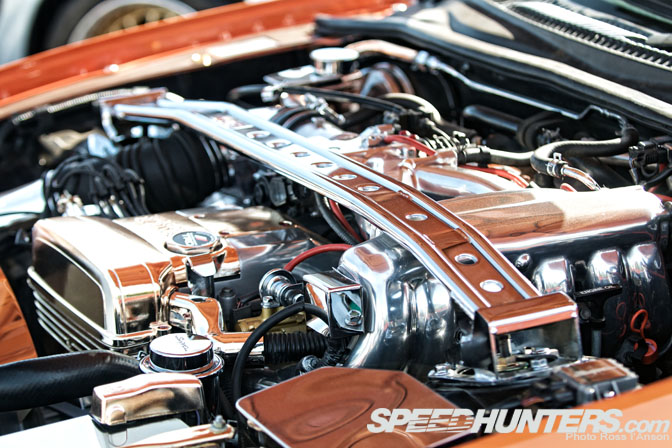 Throughout the various club stands there were plenty of fully dressed engine bays. This may not be to everybody's taste but you can't deny the time and effort that has gone into beautifying this 2JZ.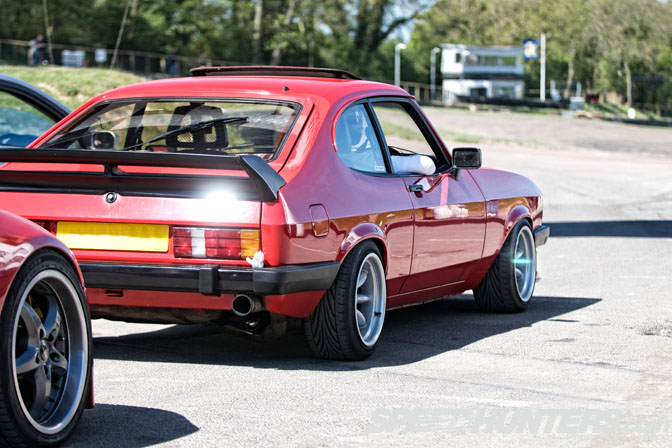 I loved this clean MKIII Capri. It looked great on 15" dished Miinilites and Turbo Tail rear wing. Intrigued as to what model Capri it was, the petrol head check list came into affect.. "Early MKIII with twin Janspeed tail pipes and 'fishnet' Recaros… Must be a 3 litre S. Cool. Hmm no, on further inspection it only has one tail pipe and it's on the wrong side for the four cylinder Capris?"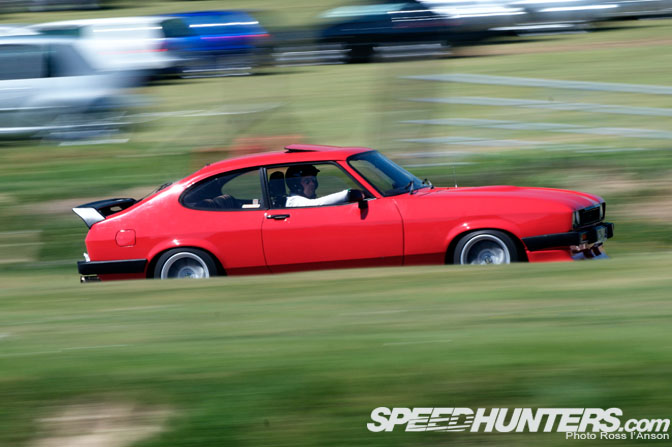 On seeing and hearing the Capri on track it certainly wasn't one of the V6 models. "Hmm that sounds turbo charged and its very fast, could it be..?"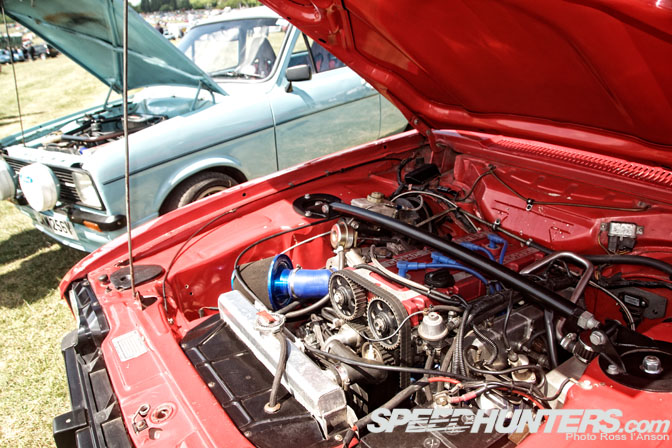 Oh yes!! 2 litre Cosworth YB Turbo Capri. The car Ford never made but really should have, Love it!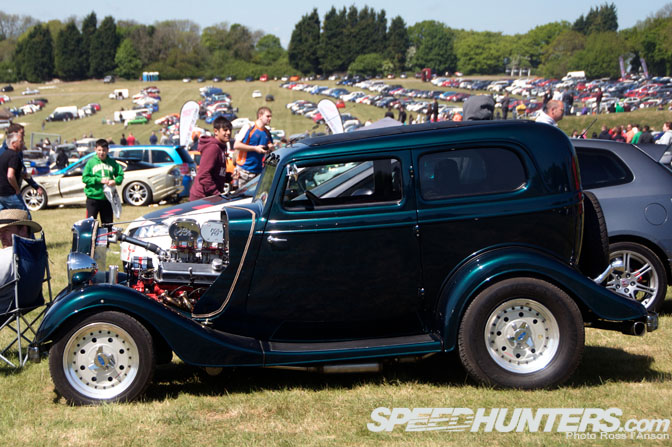 Ford Pop with Rover V8 and quad Webers. Old school!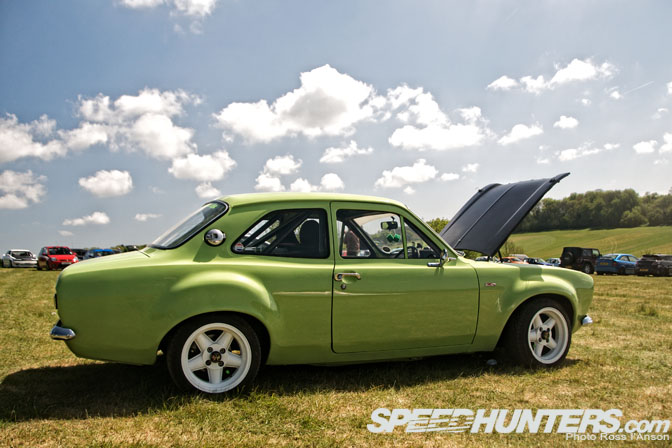 Trying to hunt down a Lotus Sunbeam I came across this mint MKI escort sitting with the bonnet open.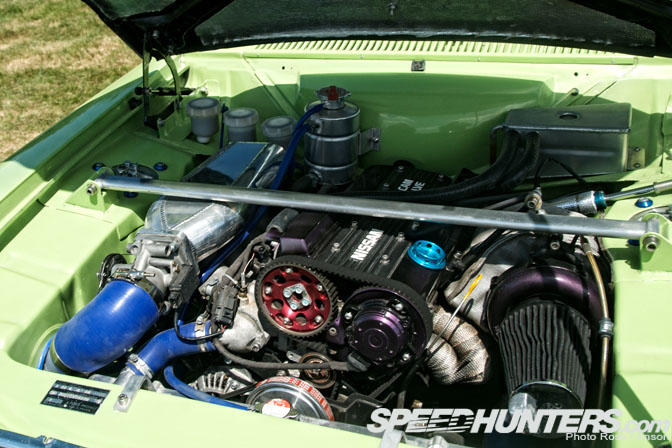 It turned out to be the second Ford/Nissan hybrid of the day.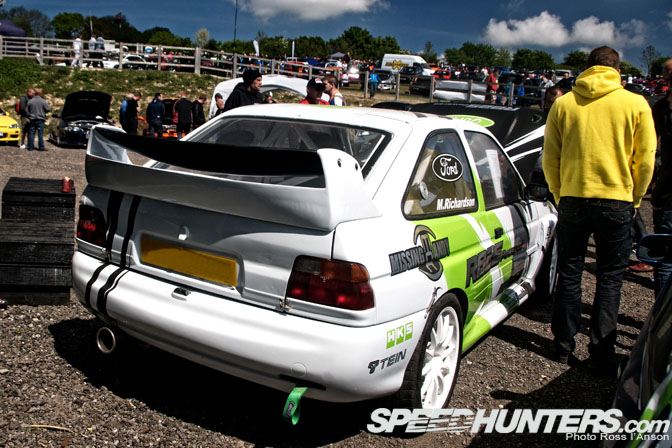 Escort Cosworth rally car?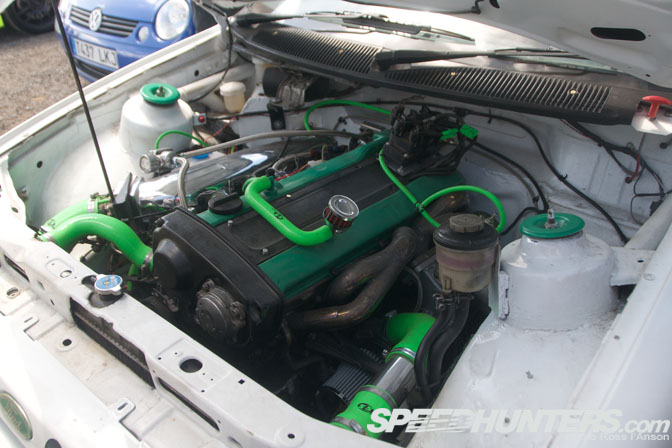 Nope, not with an RB25 in there.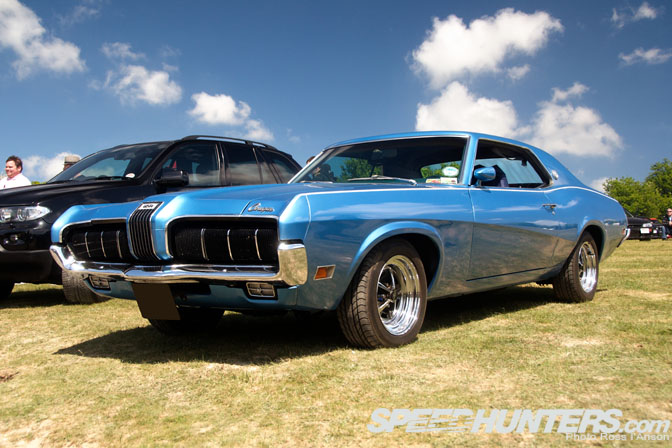 I was really looking forward to seeing some classic American muscle attending the show. Alas this mint late 60s Mercury Cougar was the only example I found.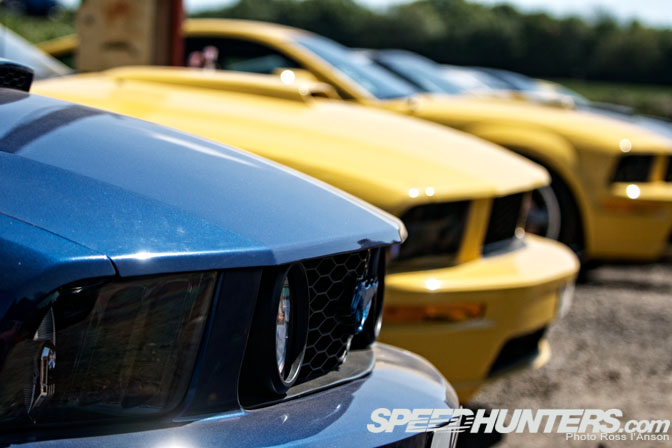 But there was plenty of modern muscle there in the form of Mustangs and Chargers.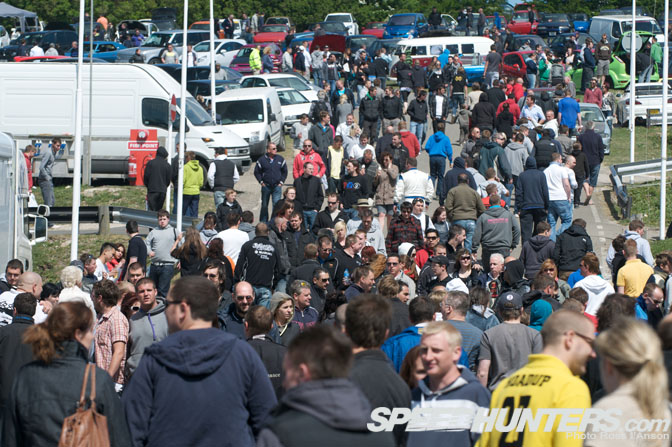 By lunch time the show was in full swing.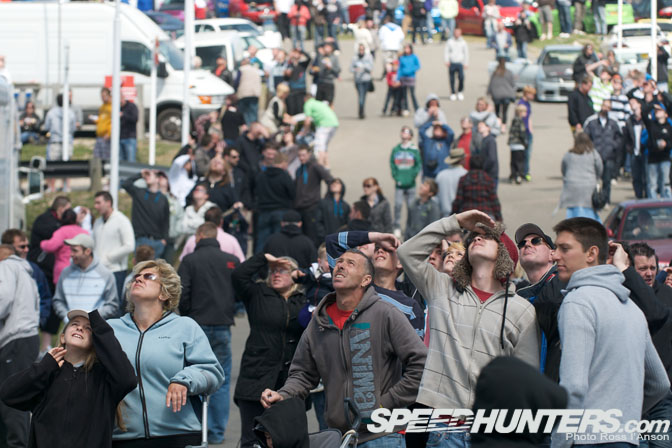 Just in time for BHP show organizer Jay Dennison's little un-scheduled surprise. An impromptu stunt plane show.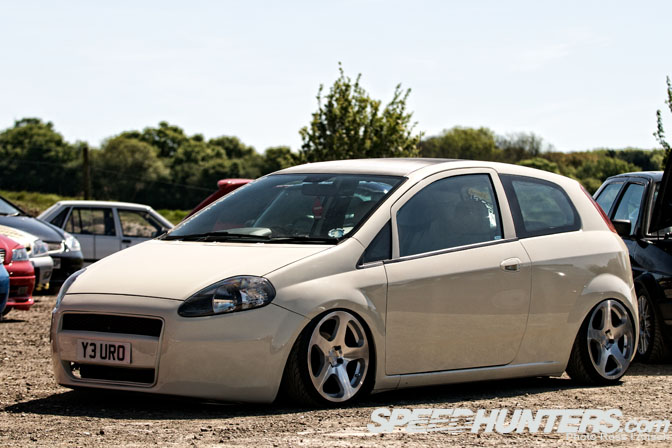 I have always liked the look of the Fiat Punto. I've always thought of it as a baby Maserati, albeit without a 400hp Ferrari V8 and hand stitched leather interior but the Punto is a good looking little car. This slammed example on big rims example looked great.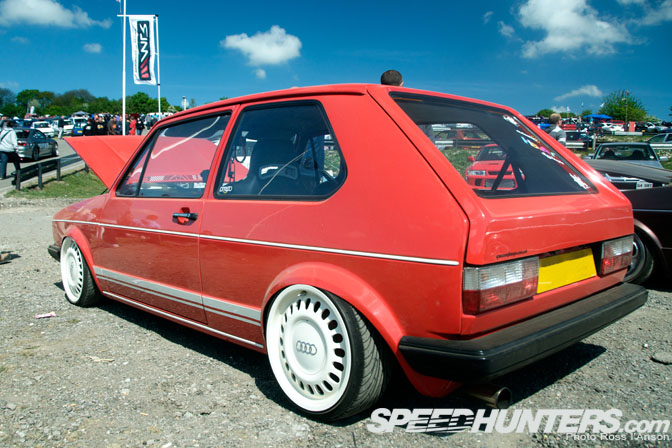 There were plenty of VWs on show. I loved this slammed MKI Golf …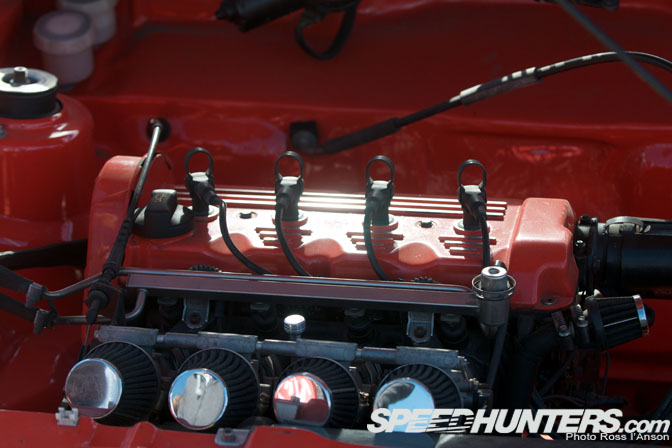 … the attention to detail carried on throughout the car, bike carbs on individual filters created a super clean look under the bonnet.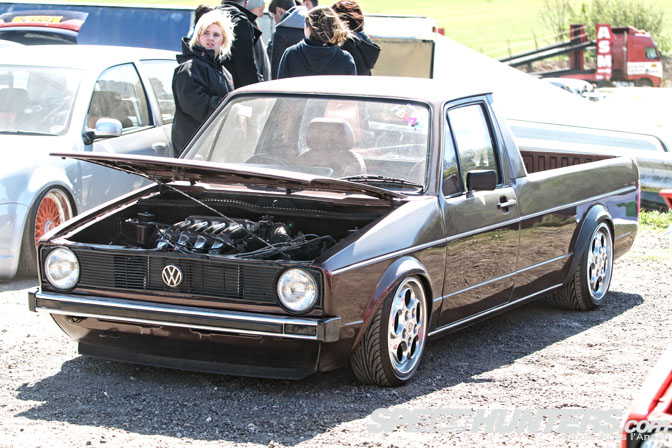 GTi engined Caddy on chromed Porsche 928 rims.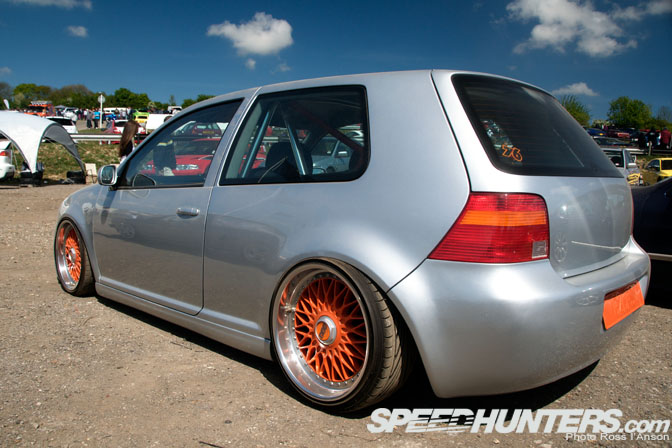 VW and BBS go together so well. It may not be the most original choice but it just looks so right.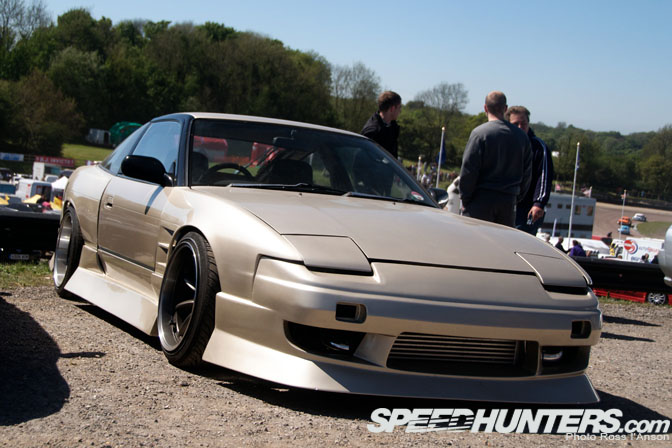 Part two will be along soon looking at all the action on track and the Drifting demos.
Ross.