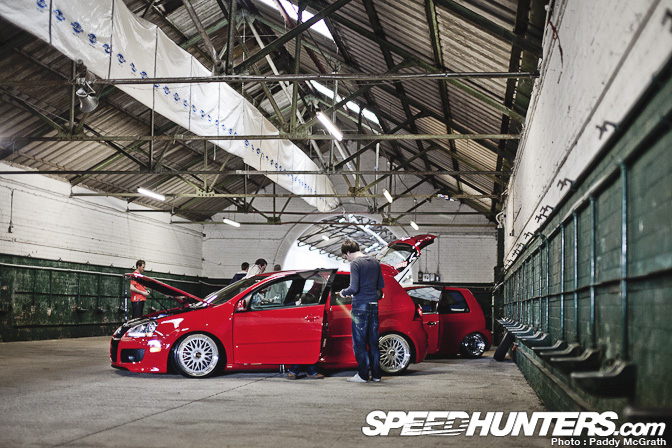 I never really got the whole Volkswagen / Euro scene for quite some many years. Raised in a family where I was taught the principle of form follows function, these low and slow cars never made a whole lot of sense to me. It was actually during my first visit to a VW orientated show last year (Edition38) that I had my eyes opened for the very first time. It seems pretty obvious now but at the time, I just couldn't grasp the concept of airbags, oversized wheels and hugely expensive interior rebuilds and trims. Walking around the show area at Edition, it finally clicked with me : these cars look damn good. Okay, lowered car and BBS wheels on a VW is hardly the most original modification but you can't disagree that it doesn't look good when done right. 
These are just the starting out and basic modfications because once you get bit by the bug, there is no turning back …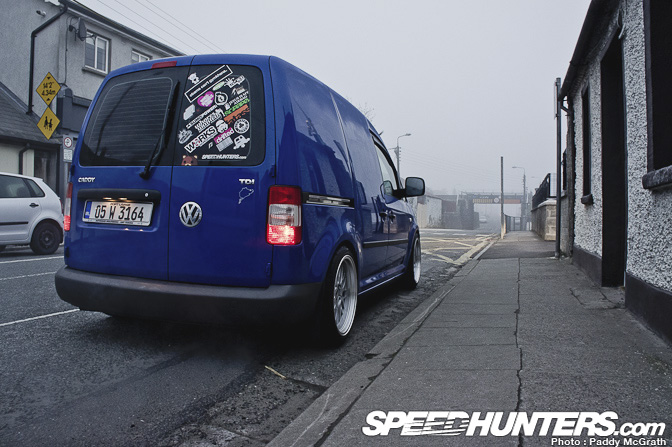 … and I have been bit.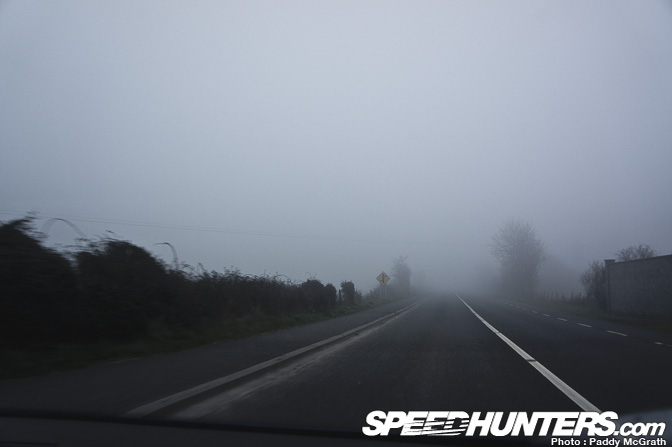 The inaugural Dubshed show took place last year in The King's Hall in Belfast, Northern Ireland. For 2011, the organisers hoped to expand the show and attract more exhibitors.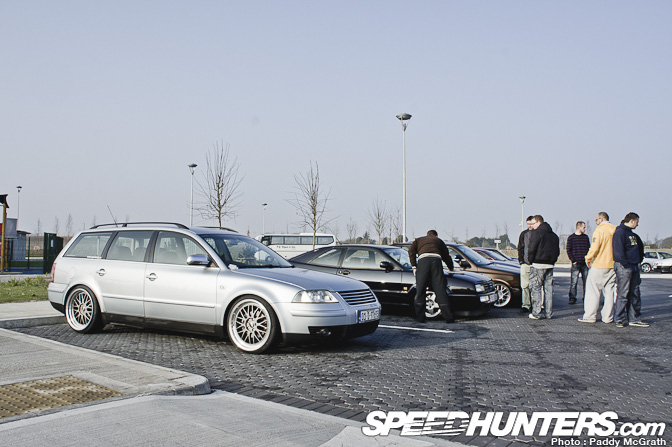 Stopping for a break around three quarters of the way into the journey, I accidentally stumbled upon a gathering of VAG (Volkswagen Audi Group) enthusiasts who were getting ready to convoy to Dubshed.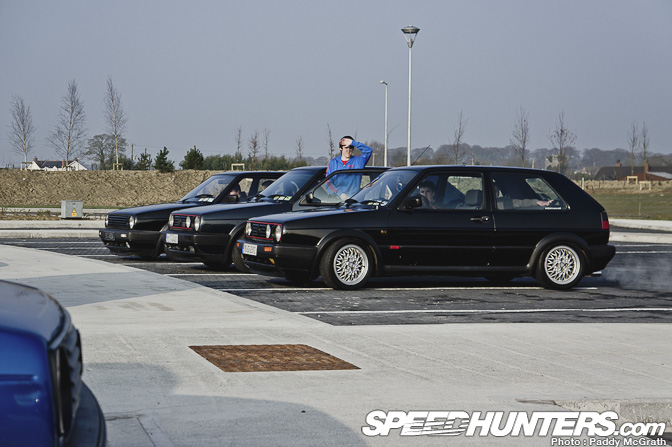 Although still an hour away, the last section of the drive was at least entertaining as the convoy joined up with others to form a parade of cars to descend upon Belfast.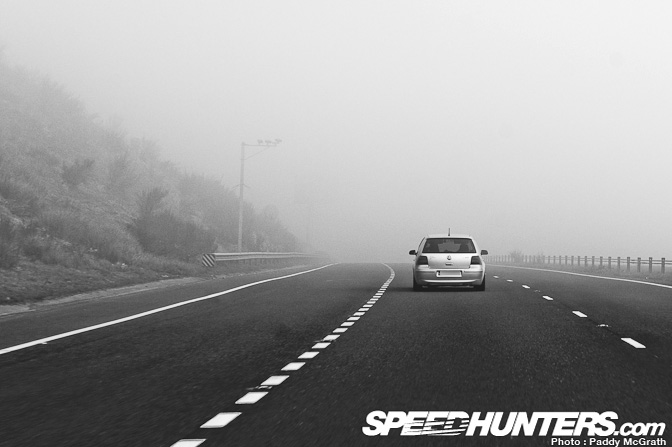 When it wasn't foggy, there was some pretty impressive scenery to enjoy. This MKIV GTI lead the way for a bit before the convoy swapped around.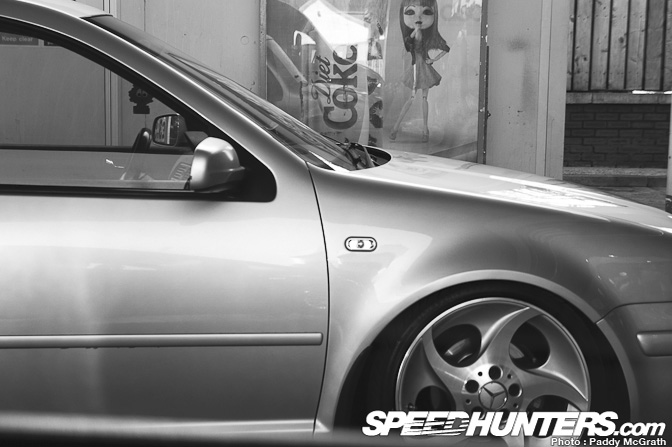 Arriving at the service station outside the show, I met this Bora on Mercedes Alphard wheels.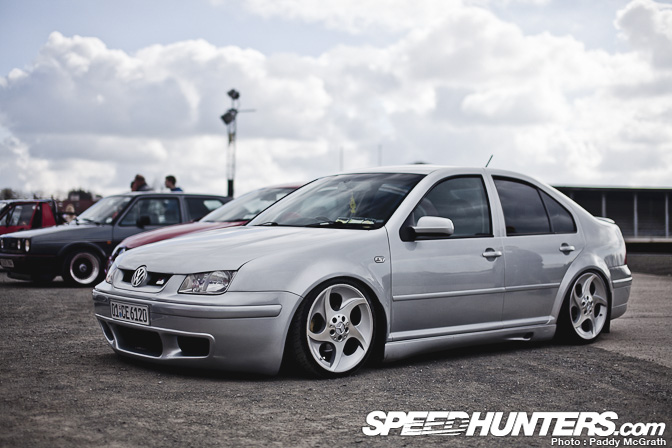 The same car parked up at the show.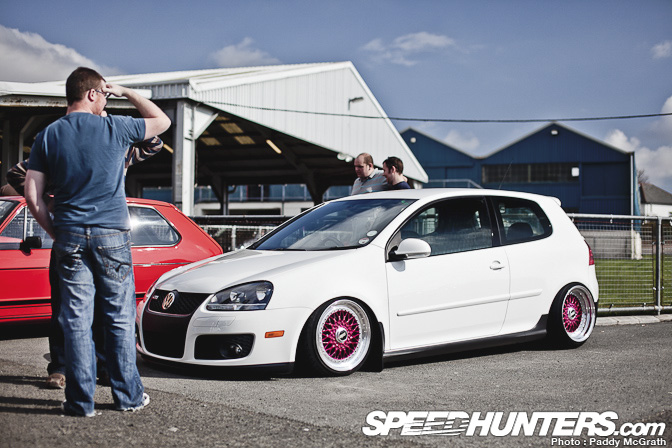 MKV Golf on painted BBS RS wheels looked great in the sunshine.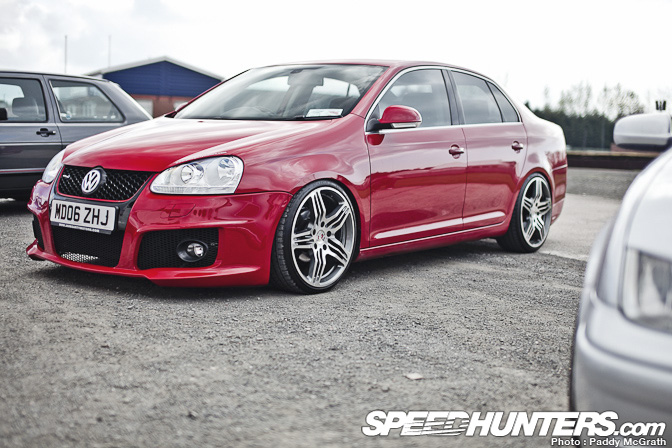 This Jetta on 997 Turbo style wheels with a static drop looked sweet.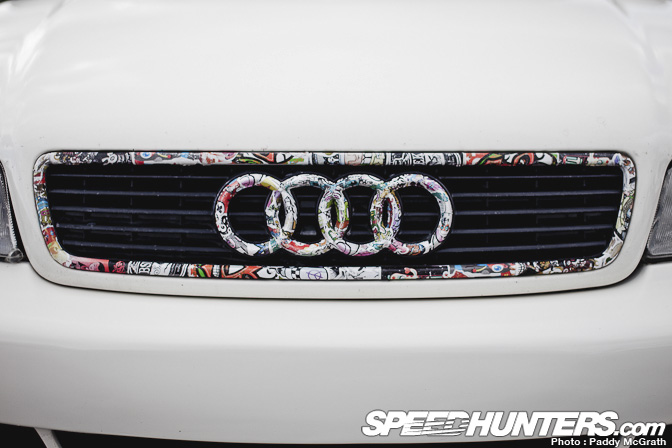 Although primarily a VW show by name, the show was open to other cars which fell under the VAG banner. I wonder what Rod thinks of this sticker print badge and surround ?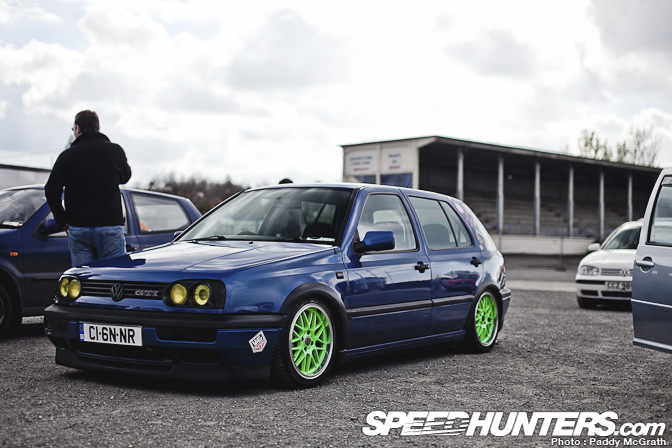 MKIII GTI on painted green rims (with yellow painted rims on the other side)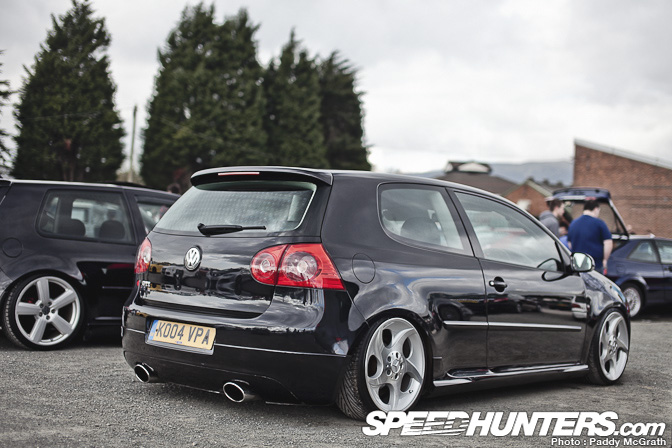 More Alphard action on this MKV GTI.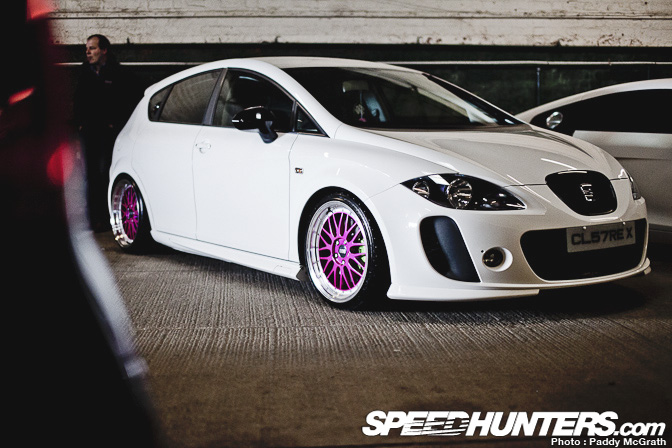 Another popular car at the show was the Seat Leon, this particular one sitting low on BBS LM wheels.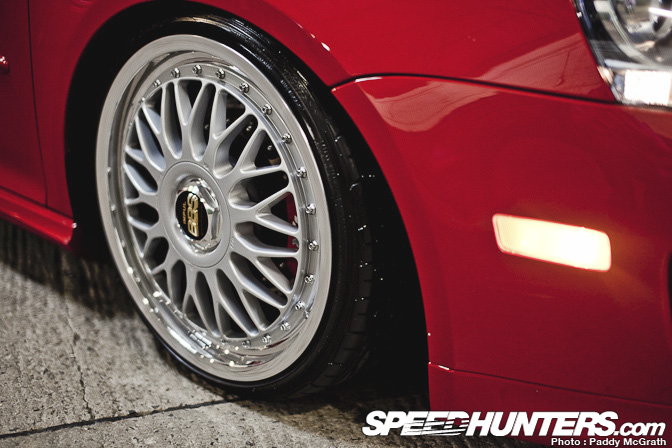 The Golf in the opening shot with BBS Impuls.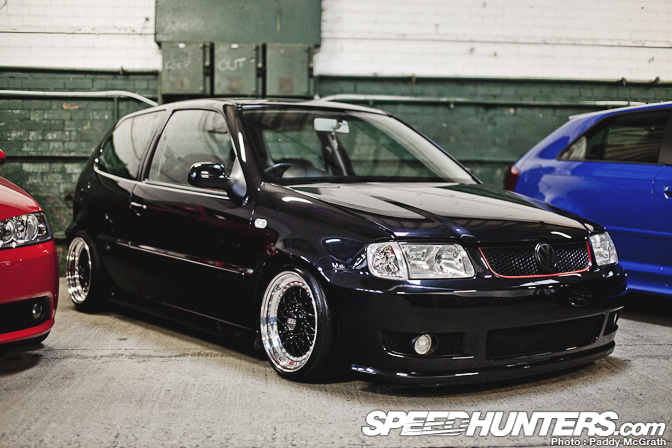 Polo 6N looking mean on BBS RS and a GTI style grill.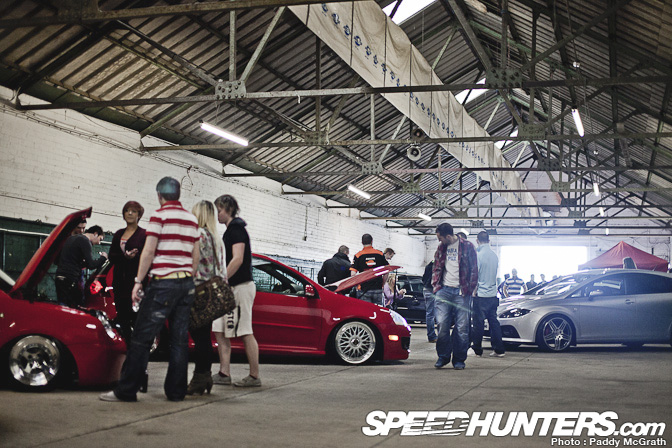 The atmosphere inside the sheds was pretty cool, never been to or seen a show quite like it before.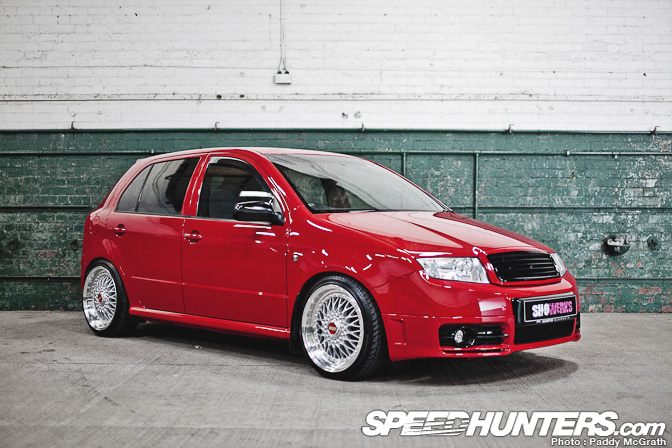 Skoda Fabia RS on BBS RS wheels looked good.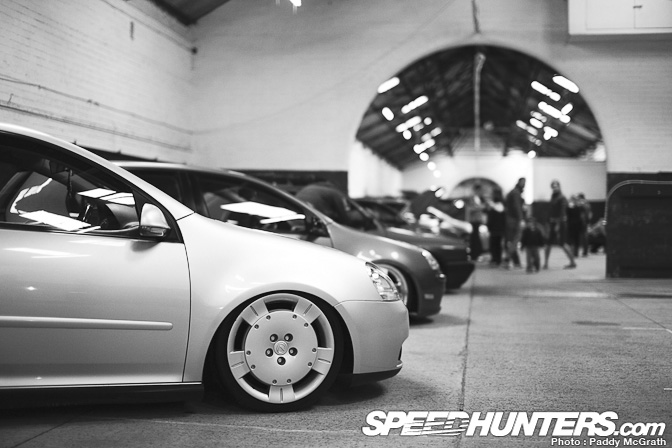 Lexus OEM SC430 wheels on a MKV Golf.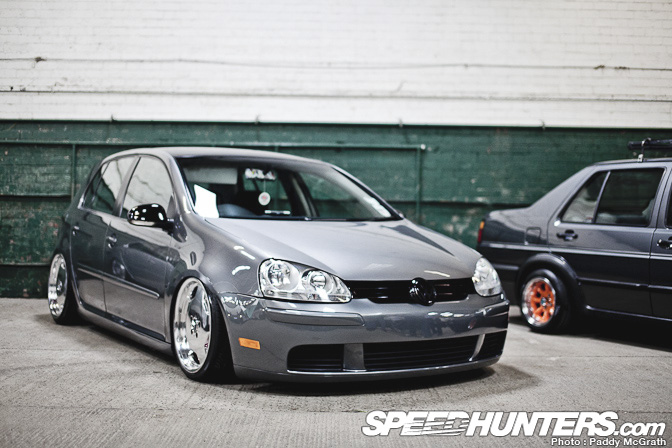 Parked alongside it was this bagged MKV on Mercedes Benz wheels …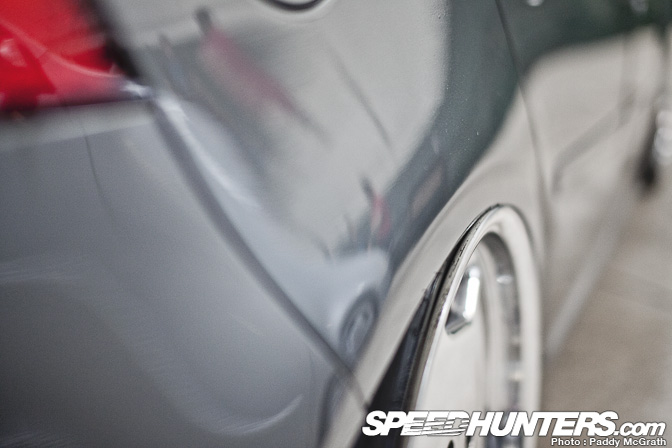 … and it was mega low. To be honest, I can see the point in airbags now where I couldn't before. They make perfect sense if you want ultra low and still retain the ability to actually move your car.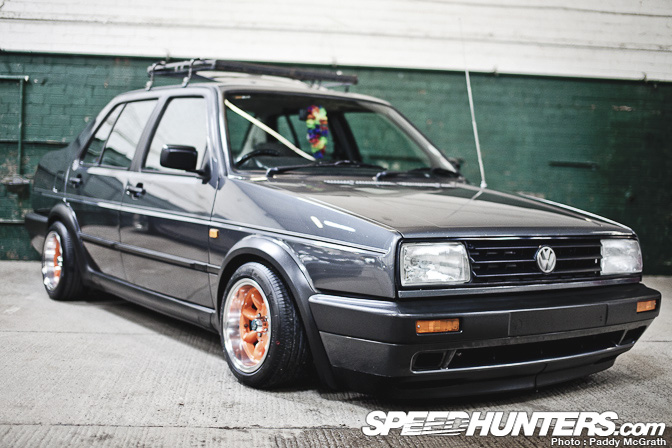 This Jetta on superlight wheels achieved its drop with a traditional static drop.
More in the next post …
-
Paddy McGrath