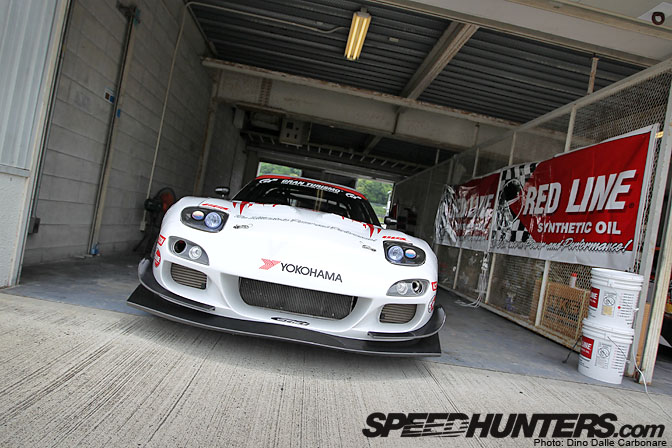 On top of Kumakubo's 1000 HP Laurel, this 4-rotor FD is the most anticipated car in D1 this year. But will it ever be ready? That is probably what Toshiki Yoshioka is also wondering by now! He has had to skip half of the D1 rounds for this 2010 season as the guys at Total Car Produce (TCP) Magic desperately try to complete the car. But things were looking promising at round 4 last month in Okayama, as we all got to finally see what looked like the completed version of this insane FD.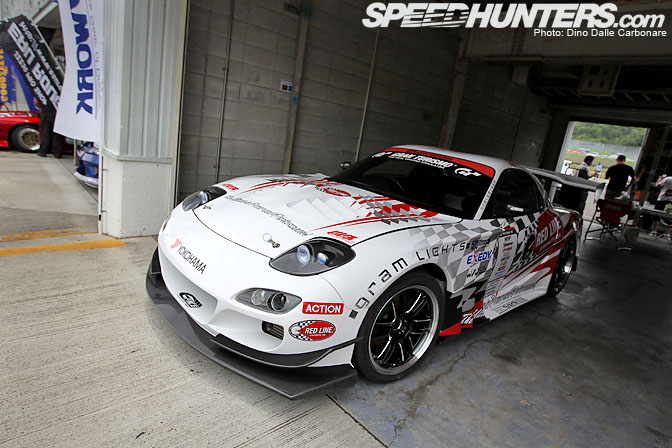 The car hasn't really changed much since TCP Magic displayed it, engineless, at the Tokyo Auto Salon back in January, wearing the company's G-Force full wide body kit.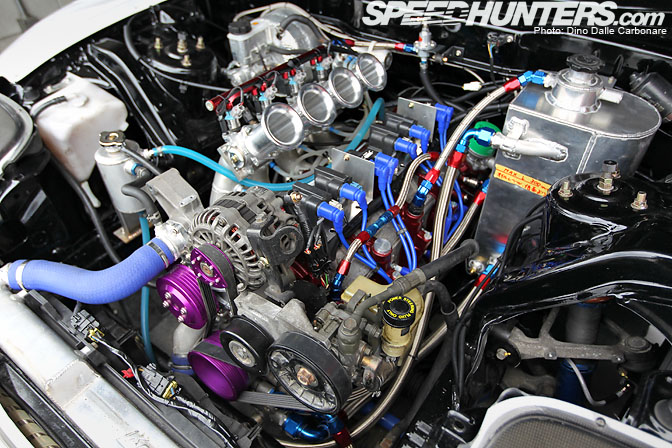 The 500 HP R26B was finally where it belonged, in the engine bay! It looks very similar to the one that is fitted to Mad Mike's FD…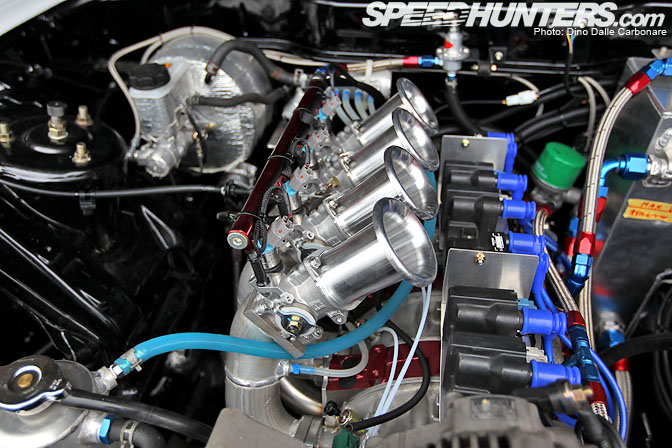 …breathing through these four billet funnels. What a work of art!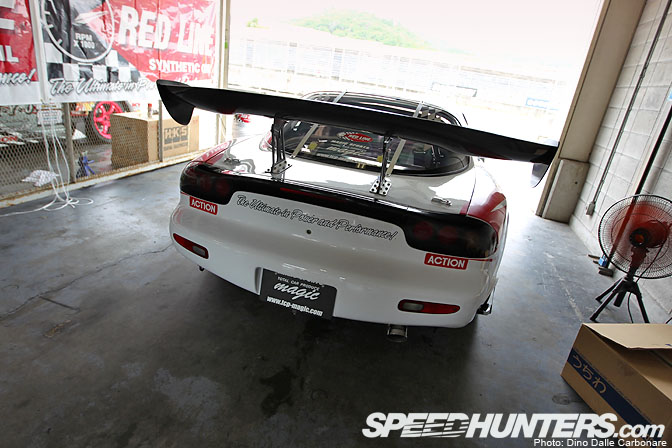 The FD was on display in the pits throughout the weekend, not yet ready to go out and battle it out against the best cars in D1.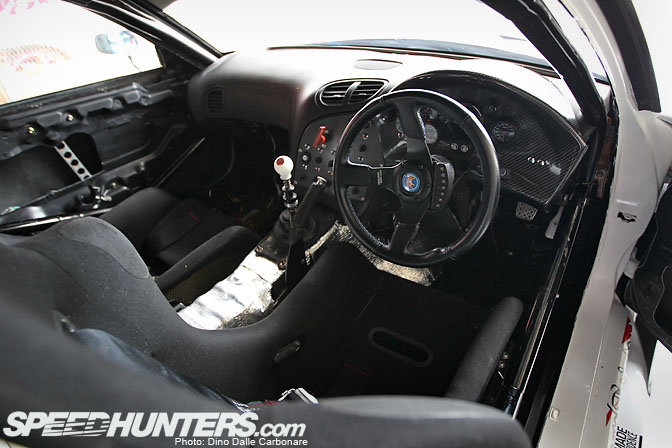 Things are pretty simple in the interior, Yoshioka's new office!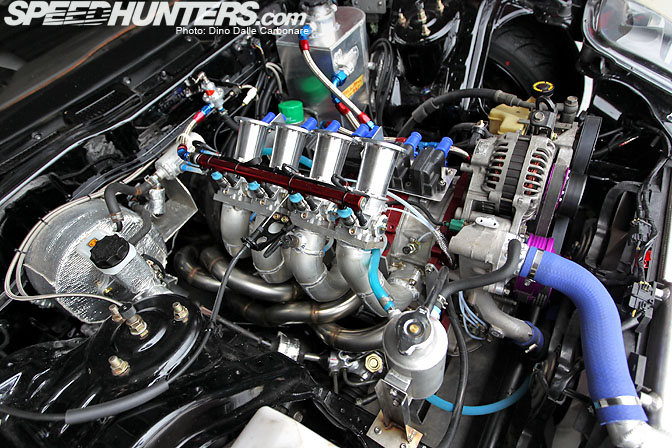 The last thing that needs to be done is to finalize the ECU mapping and get the most out of this custom built 4-rotor.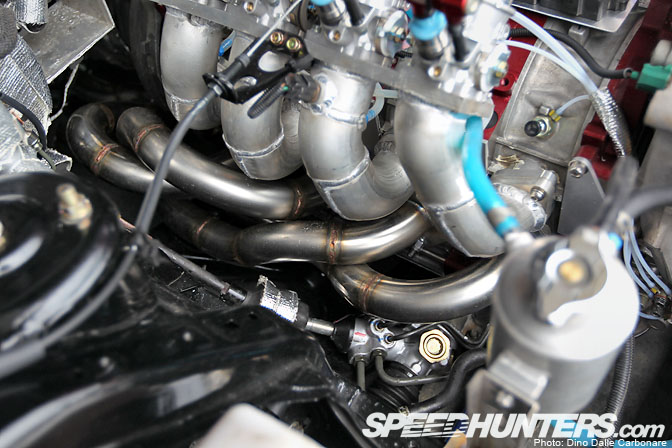 As you can see the headers still have that unused look to them. If all goes well next time I see this car they will look properly heat cycled!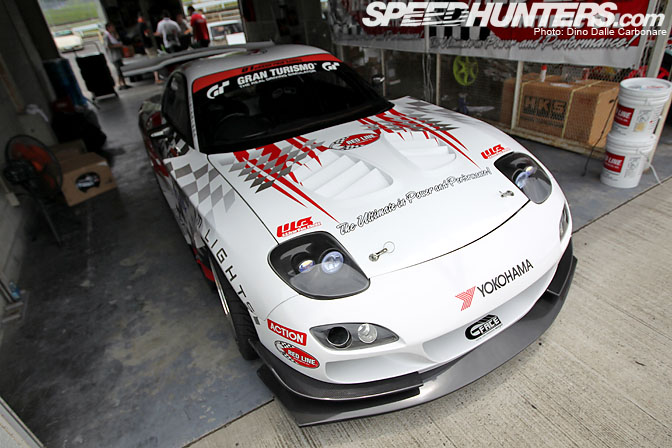 I really hope this RX-7 will be ready for the twin-round D1 weekend coming up next month in Ebisu, at least so Yoshioka can finally get some practice in the car and give the team some feedback to improve it, ready for them to tackle the 2011 season competitively. Plus, hearing the aural delight of a buzzing NA 4-rotor, echo through the mountains surrounding Ebisu, will be priceless!
Gambare guys!!
-Dino Dalle Carbonare