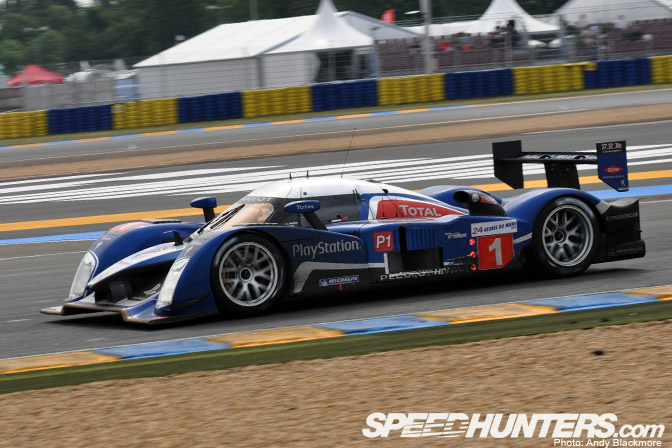 As the sun rose earlier this morning, Franck Montagny's dream of winning Le Mans came to an abrupt end when flames were seen on the right hand side engine cover.
Montagny had to stop the car and despite his best efforts, the car was retired, leaving Peugeot to concentrate its efforts behind car #1 of Anthony Davidson, Alex Wurz and Marc Gene.
Around the same time, the #63 Corvette also retired with an engine crank sensor, giving the lead to its sister car. Corvette had more trouble an hour later when the #64 was squeezed off the road by Anthony Davidson in the Peugeot. The Corvette suffered heavy damage and Davidson was not popular with the Corvette Racing management.
Davidson claims he didn't touch the Corvette and was treating every lap as a qualifying lap in an effort to get back to the front. The #64 would go back out momentarily but retires almost immediately.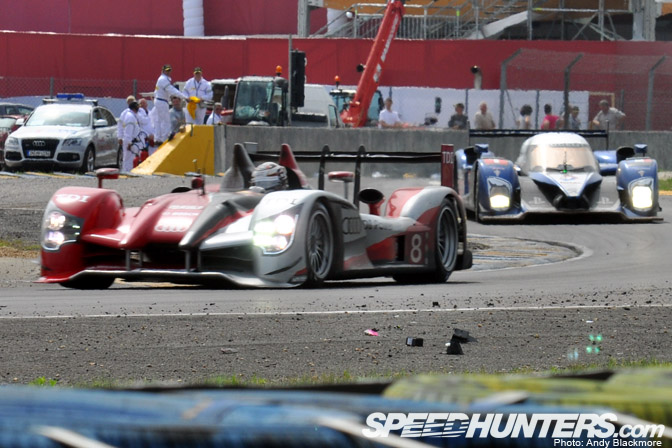 As the race entered the 20th hour, the #9 Audi of Romain Dumas led his #8 team mate (Lotterer) with Alex Wurz in the Peugeot having taken over from Davidson. Wurz and Kristensen (#7 Audi) have been pushing very hard.
The #8 car went off the track at Arnage, allowing Wurz in the #1 car to catch up (above) and briefly overtake the Audi, although Wurz would later pit.
A Great battle between this sole works Peugeot and the Audi's ended for the french team in a puff of smoke just before 1pm while in third place. The unthinkable has happened and Audi seem to be in line for a 1-2.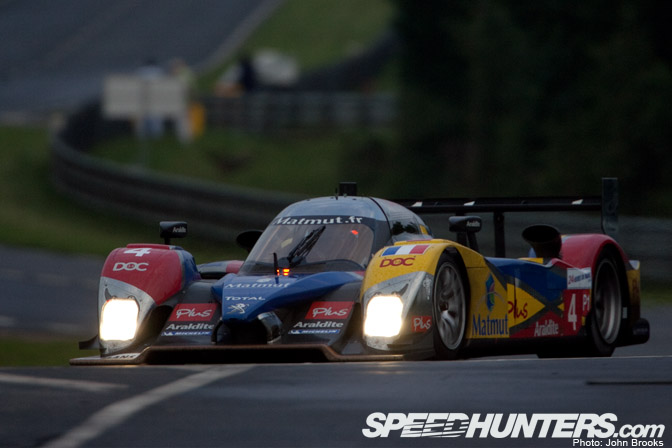 With the works car retirement, it moves Kristensen into 3rd and the ORECA Peugeot in 4th.
In LMP2, Strakka Racing appear to have a safe 1st place after Highcroft have encounted endless problems. The Oak Pescarolo is now 2nd in that class.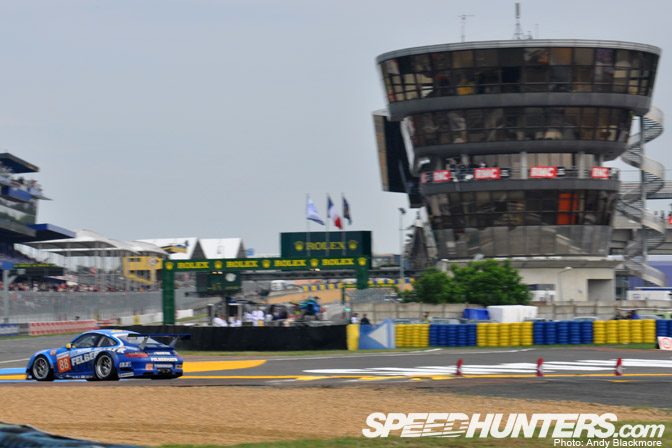 Wolf Henzler maintains the GT2 lead in the #77 Porsche, ahead of the AF Corse Ferrari.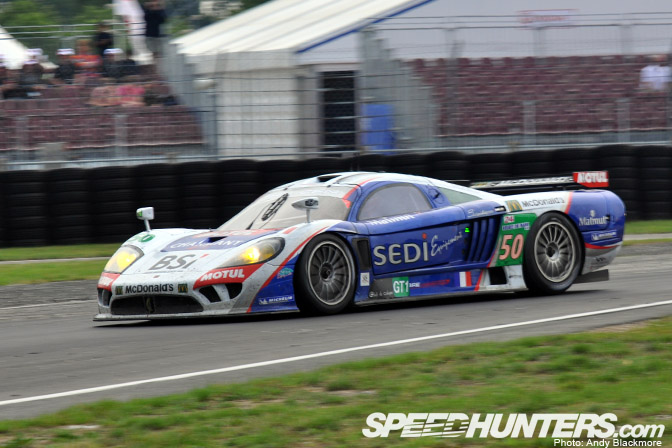 Special mention for the GT1 Saleen. A ten year old car, is five laps ahead of the sole Aston Martin DBR9. Would be a great result for Saleen on the last GT1 race at Le Mans.
Who would have guessed Peugeot would throw this one away, Corvette and Risi would not finish?
-Andy Blackmore