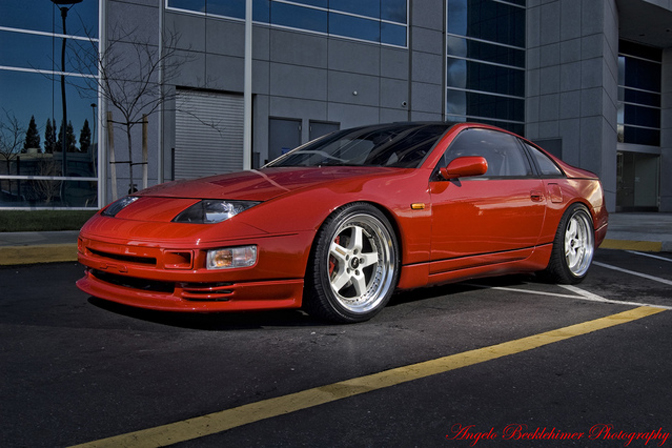 The California-based owner of this Z32 saw the 2+2 Z we posted last week and wanted to answer back with some shots of his own car – a striking red twin turbo two seater.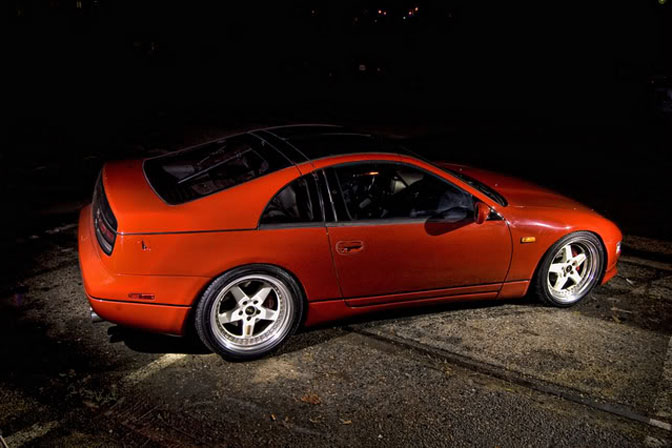 He didn't leave any name outside of his "Twitch0184" e-mail handle, but he did leave a big list of the mods done to the car. The list includes S15 T28R turbos, Godspeed intercoolers with HKS pipes, an electronic boost controller, and a Borla exhaust.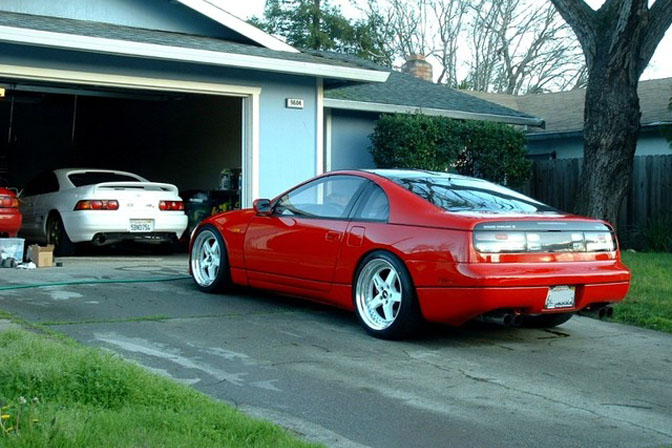 The Z's been dropped on a set of Megan coilovers over a set of Desmond WiseSports wheels – 18×9.5 +19 in the front and 18×10.5 +29 in the rear for you wheel geeks out there.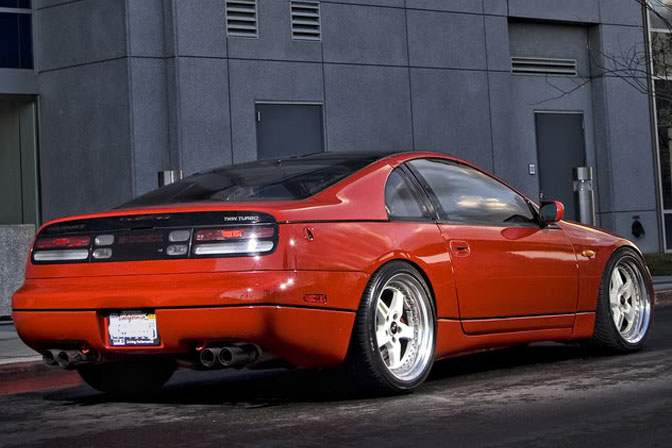 Exterior work includes JDM taillights, corner lights, fenders, and a Stillen GTZ lip spoiler in the front. Overall though, the car keeps it's sexy lines as Nissan intended.
Thanks "Twitch" for being another person keeping the Z32 spirit alive. If only every 300ZX could be kept up like this one…
-Mike Garrett