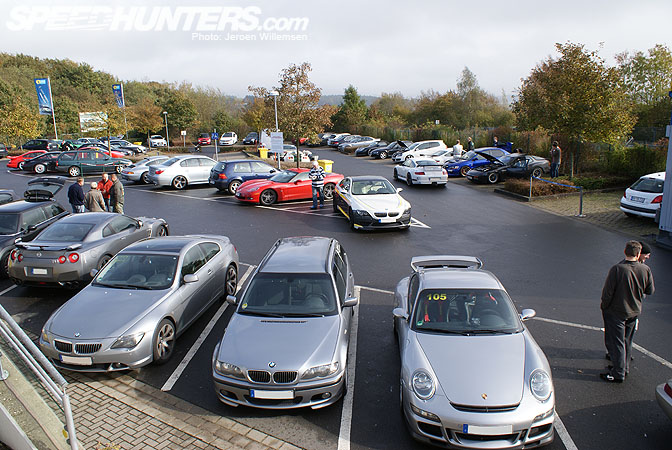 I made so many pictures last Thursday, so I wasn't sure how I wanted to start this second post. I could do a separate BMW post or a Porsche post, but I decided to mix it up a bit. So there's something for everyone.
In the opening shot you see the parking lot that's left of the entrance. On days like this you can walk around and chat to the owners or just check the awesome machinery that is present. The first car that caught my eye in this picture was the BMW M6 on the foreground.
I'm not really fond of stripes unless it has a function like pleasing the sponsors. But on this car it somehow worked. The owner also took great pride in washing the car because it looked very clean inside and out.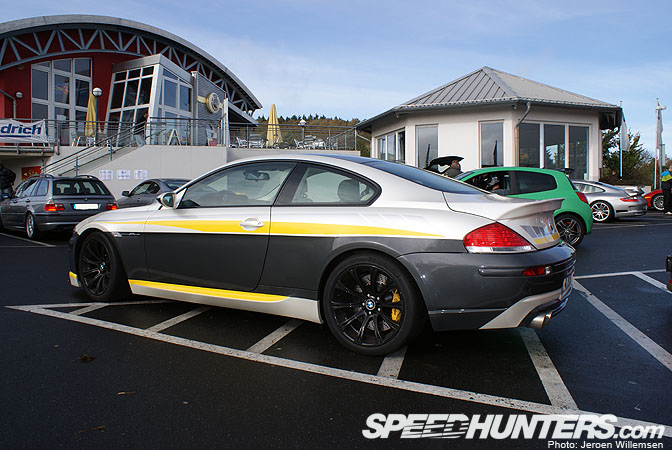 Another shot from the rear. The black wheels worked miracles here.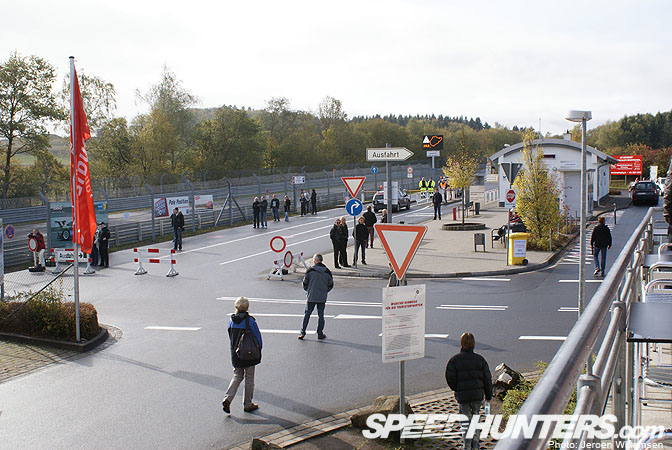 This is the entrance to 'The Ring', the small house you see is where you can buy your tickets. But because this was a official racing day it was closed. On the left of that house is the actual entrance with yellow gates and Ring officials making sure you turn on your headlights.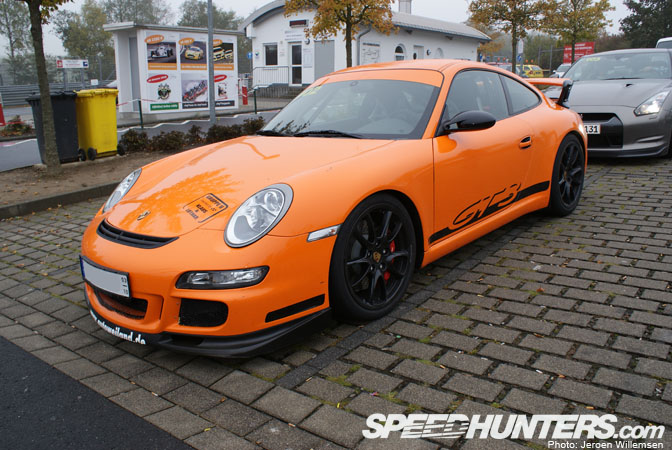 In a normal world this car would get you excited, but when you are at 'The Ring' it is just one of those cars.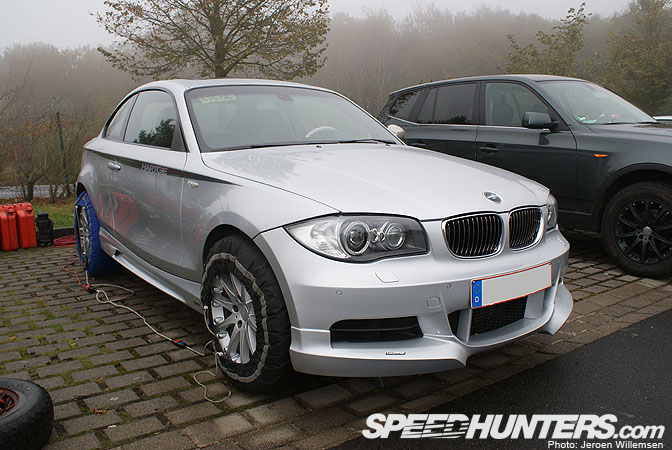 Some of the people took this trackday really serious. But these guys were there with a reason, the car belonged to Hartge and they were testing the car. There was lots of carbon fiber and weight savings. They even removed the right rearview mirror to save some extra weight. Inside the interior was a lot of silver carbon, it looked really good.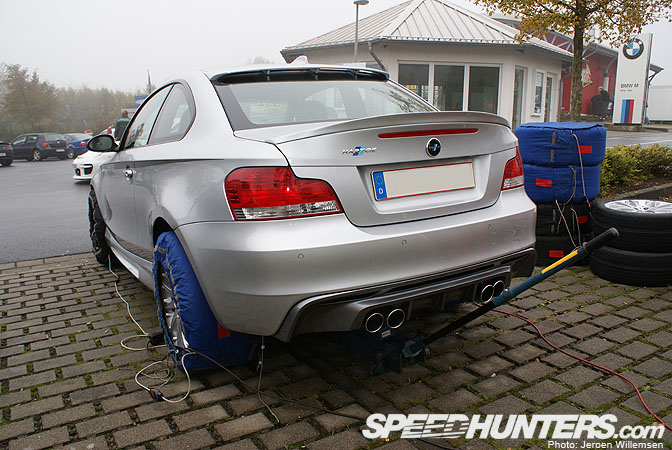 Are you familiar with Hartge? Check them out here. The car had a sports suspension, stainless steel  exhaust and it rolled on a set of 19" Classic 2 wheels. The exterior has also been enhanced using a front spoiler lip, carbon rear diffuser, boot lid spoiler and side skirts.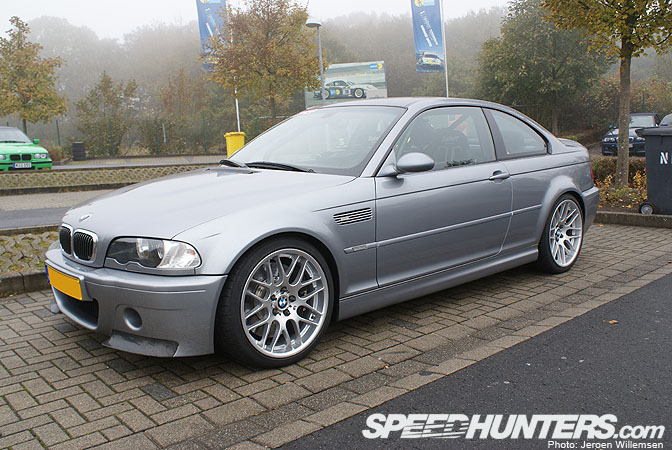 On the parking lot I met up with the owners of this car after I shot…
…this picture of their BMW M3 CSL. After we talked a bit he even invited me for a ride along, but because of time constraints I couldn't. I hope he reads this, so I can send him the larger version of this picture.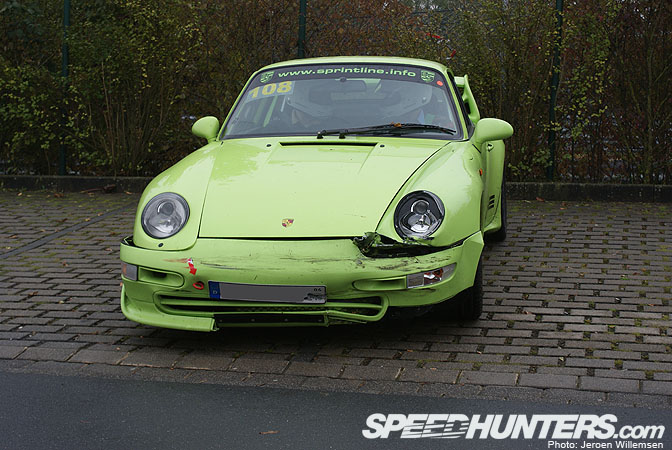 In my previous post I already mentioned that the weather wasn't on its best behavior. These Porsche owners found out the hard way. When I was photographing some other cars I heard this car coming around the corner with a scraping sound. But it didn't stop them.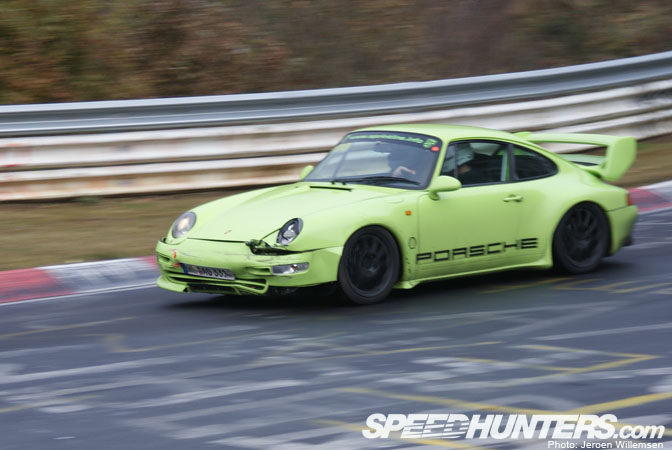 I spotted them again on the track. That's some dedication.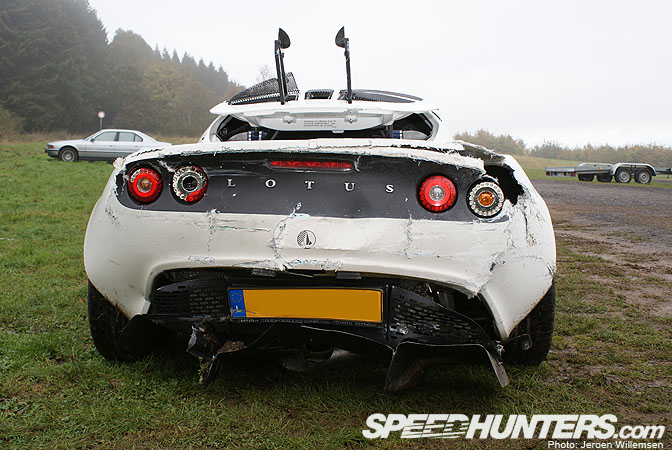 The owner of this Lotus was less fortunate, he had to be towed from the track. The fiberglass body had been severely cracked making it impossible to drive any further.
This EVO IX looked very nice although it wasn't heavily modified like some of the cars I see in the US. The bronze CE28 wheels worked very well with the blue exterior.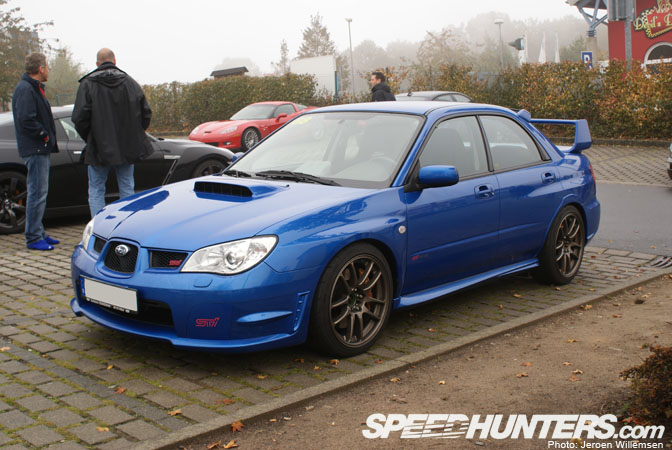 This Subaru Impreza had a set of Work CR Kai wheels, I thought they were Rota's but after a closer inspection I realised I was mistaken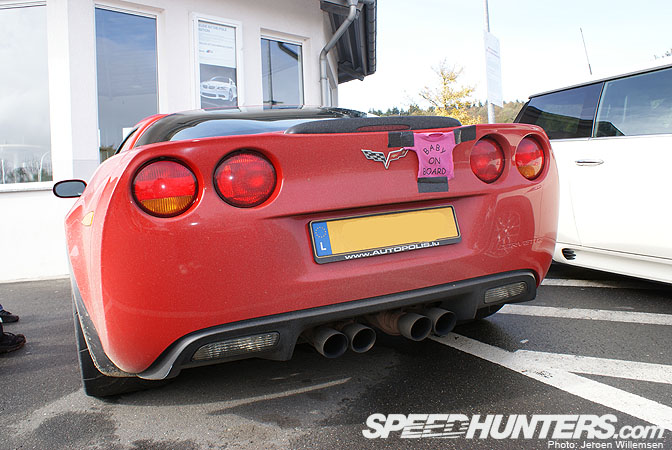 Did this guy had a actual baby on board or did he felt like a baby driving this Corvette? I spotted several of these cars on the parking lot.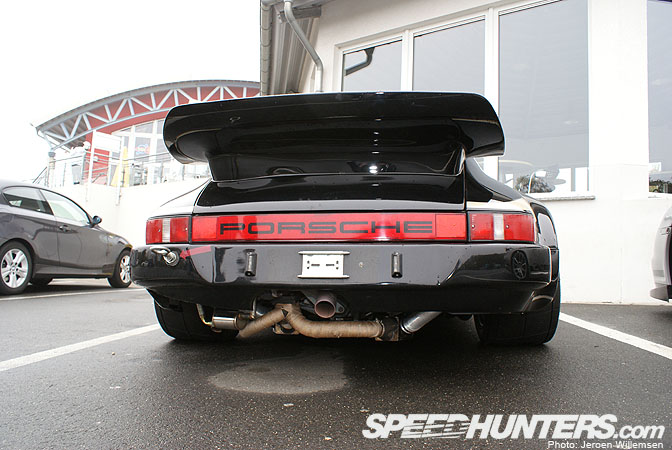 To end this second installment I have this Porsche with its exposed turbo piping. I will have a third one coming up to end my experiences at the ring.
-Jeroen Willemsen