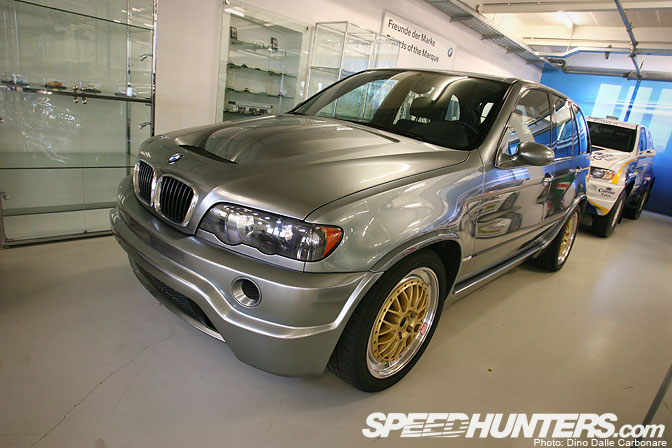 Ok hold on to your horses, this isn't your regular SUV, so please bare with me, we haven't lost the plot here on Speedhunters! This BMW X5 is a rather special machine that I had seen many years ago in a youtube video…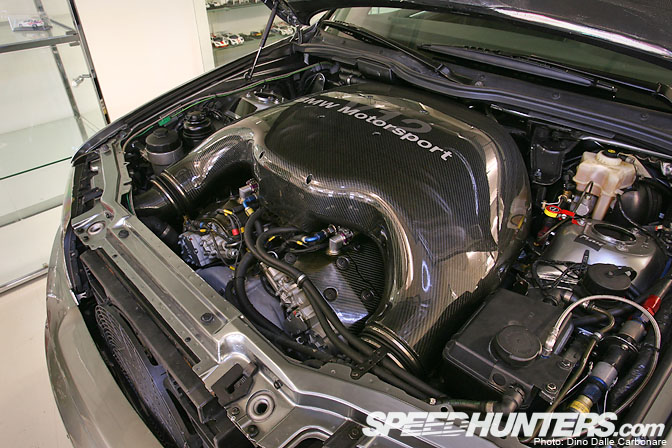 …special because it packs a de-restricted version of the Le Mans V12 out of the LMR race car! That means 700 HP and some pretty insane performance for a 2-ton truck, allowing it to lap the Nordschleife in under 8 minutes. Rod and I got to see it the other day at the BMW Group Classic and I really couldn't believe my eyes as I vividly remember Hans Stuck putting it through its paces a few years ago.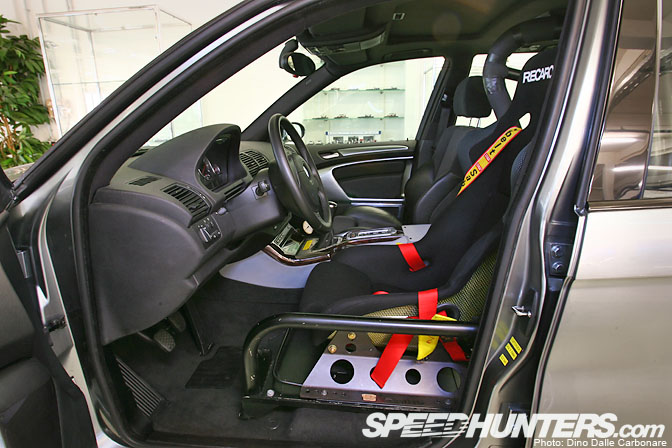 A carbon-Kevlar bucket seat in an SUV, can't help but laugh!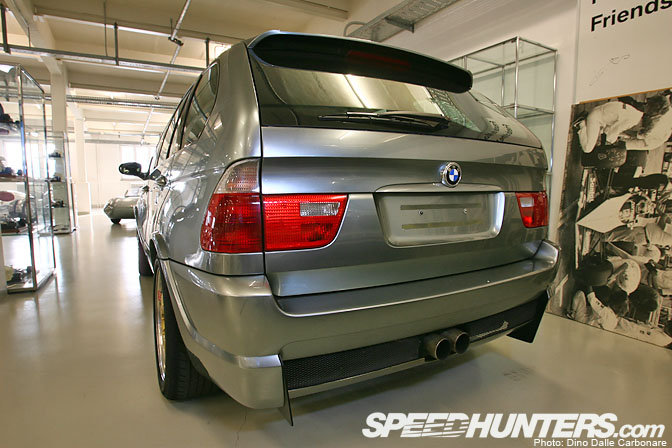 Centrally mounted exhausts hint that this is no regular X5. Also notice the diffuser to help keep it stable at speed.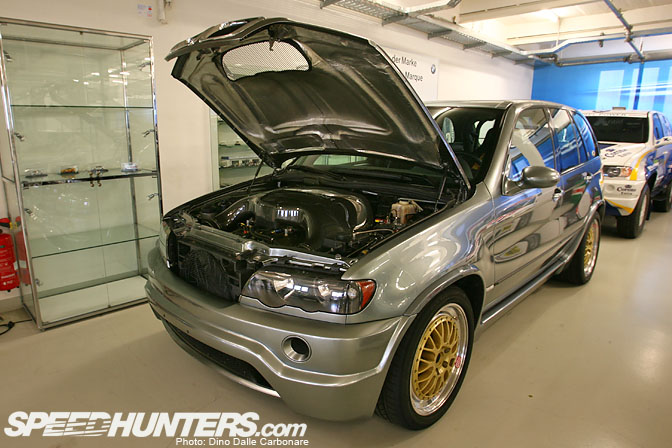 Take a look at this video to see this unique creation in action. The noise is something truly special!
-Dino Dalle Carbonare