Another catch up post! This time we focus on the latest rounds of the British Touring Car Championship at Knockhill. Silverstone will follow tomorrow.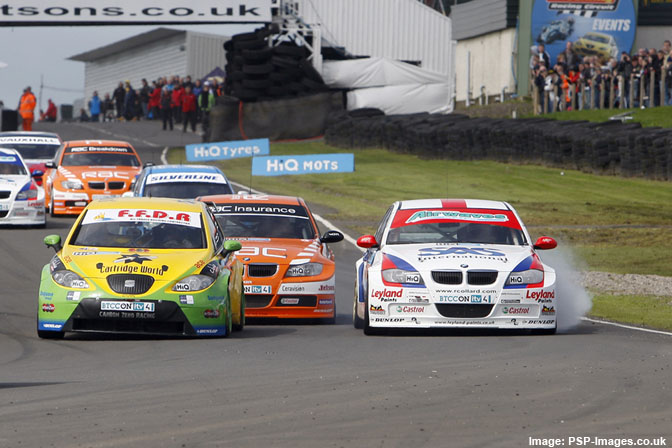 The Knockhill rounds took place in mid August. A smaller field than normal as a couple of teams decided to skip this Scottish Round. After a few lack-luster results, Jason Plato dominated the first race of the day in his Chevrolet Lacetti from Pole Position.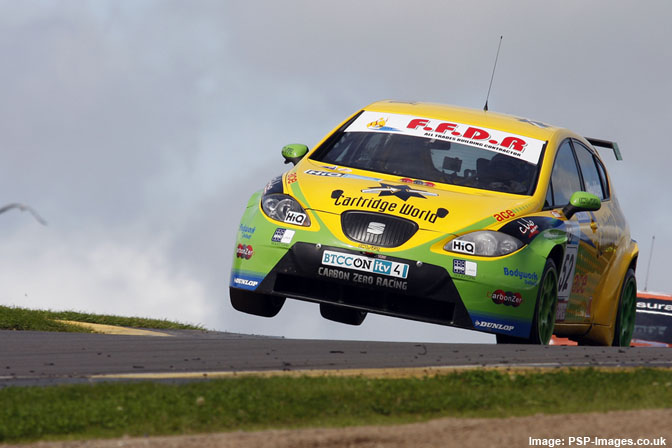 Local boy, Gordon Shedden was close behind, under pressure from the Airwaves BMW's of Rod Collard and Jonathan Adam, Colin Turkingtons similar BMW and Matt Jackson in another Chevy.
Turkington made a rare mistake allowing Collard past. Despite this Turkington made his way back up to fourth by the end behind Shedden and Jackson, helped by a number of accidents and slides.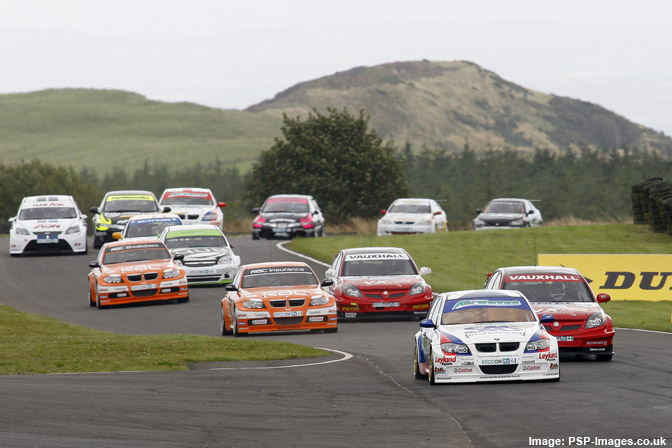 Race two saw, Fabrizio Giovanardi redress the balance. 'Gio' started on the third row of the grid, but made a fantastic start and second place by the end of the first lap.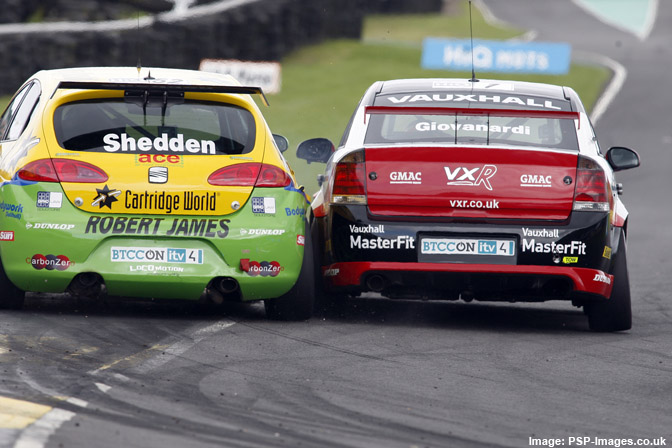 Shedden lead on his local circuit in his SEAT Leon. However, the Scott made a small mistake and Gio was ready to squeeze past into the lead.  Jackson followed suit.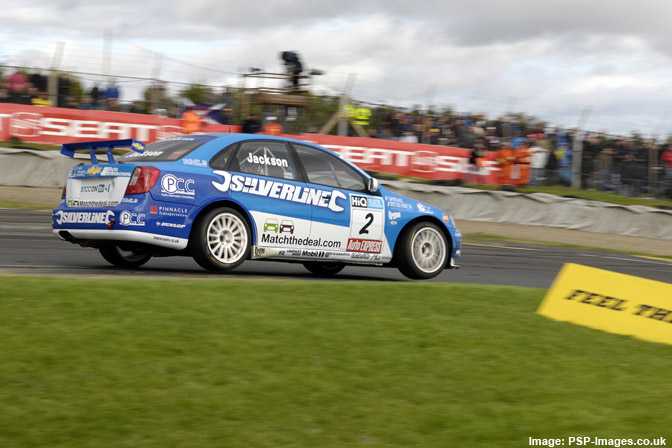 Jackson's team-mate, Jason Plato didn't have a great time. Although in Pole position, the Chevrolet driver had to start from the pits following a mis-fire.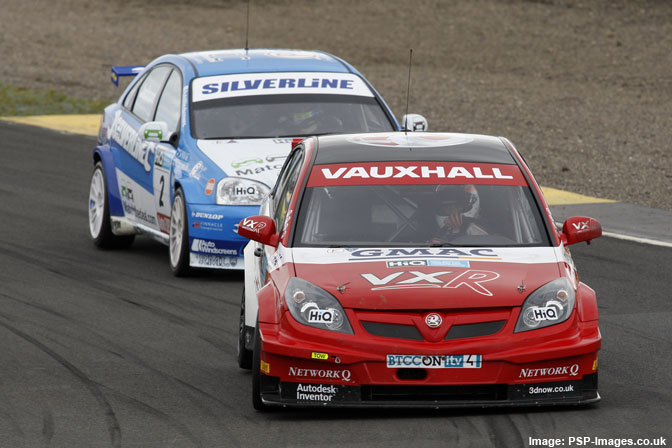 The final order was Giovanardi, Jackson, Turkington, Matt Neal and Paul O'Neill.  Matt Neal had an excellent race, having started from the back row. Paul O'Neill, once again showed well in a very old car. He's been impressive all season.
The final race of the day was a 1-2 Celebration for Silverline Racing and RML after Matt Jackson took a deserved win from team mate Jason Plato.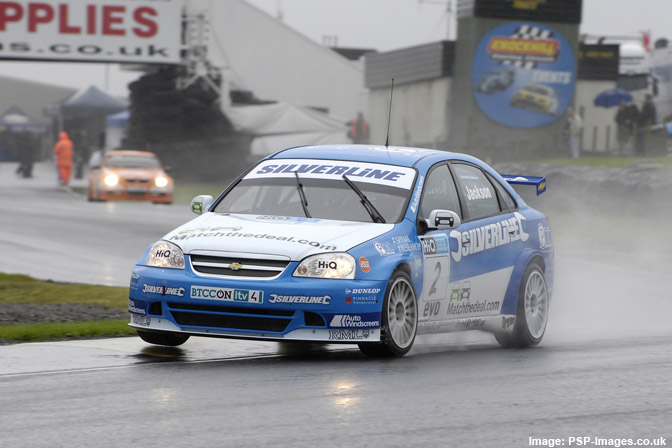 Early on, it didn't look like Chevy were going to manage a 1-2. James Thompson, in his last race for Team Dynamics Honda and Matt Neal had been battling for the lead when the collided. This allowed Jackson and later Plato through.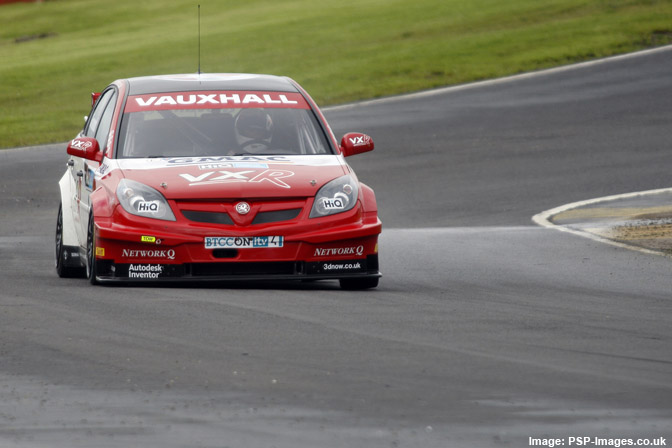 Fabrizio Giovanardi continued to eat into Colin Turkington's lead with  3rd place, ached of team mate Matt Neal. Turkington was 5th.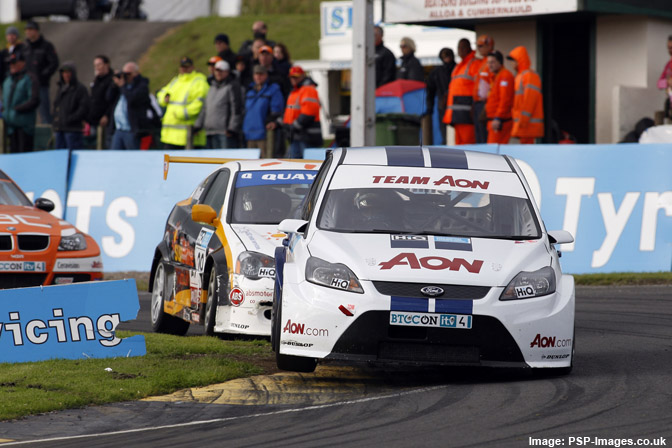 It was a good race for Team Aon with their Ford Focus. Developing the car 'in public' due to the testing ban, its taken a while for the team, Arena International to get on the pace, but 8th was a good result to build on the future.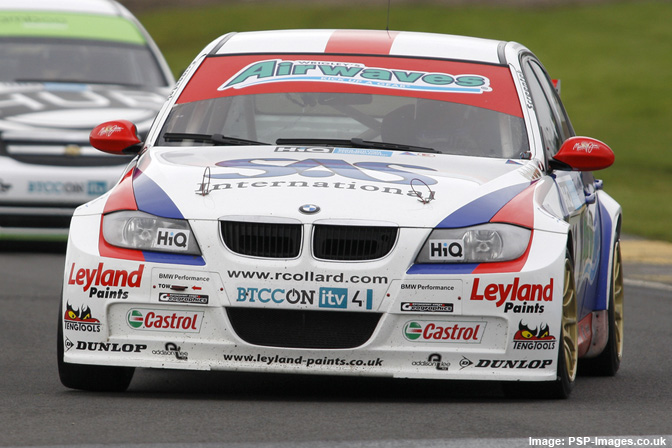 Over at Airwaves BMW it wasn't so good. Rob Collard had a big accident in race three with Gordon Shedden, with significant damage. Collard was later taken to hospital but was later released.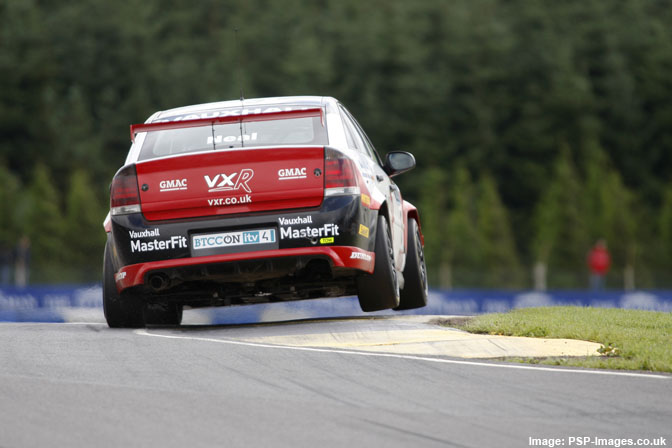 Silverstone report follows tomorrow on Speedhunters.com
Thanks to Peter Still and PSP Images. Remaining photos from BTCC.net
-Andy Blackmore
 
BTCC.net
PSPImages.co.uk