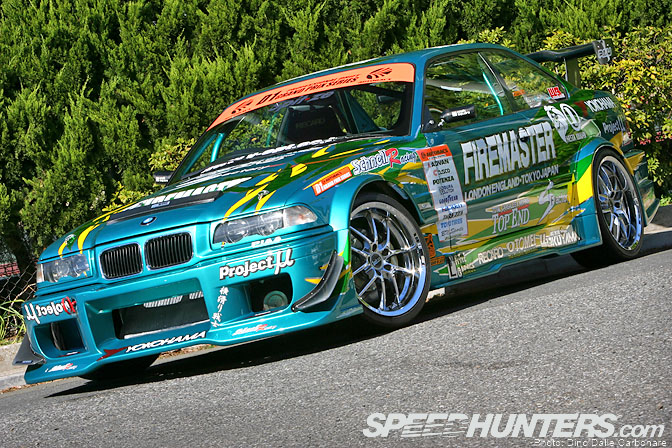 Going through my library of older shoots I came across this car that I shot back in 2006. Built by Il Salotto of Tokyo it was one of only a few import cars that have ever competed in the D1 Grand Prix championship. It all began in 2005 when Il Salotto turbocharged an M3 and tired their luck out in D1, but the car was never really competitive enough. They decided to abandon the M3 and start fresh with an all-new project based on a stock 318i.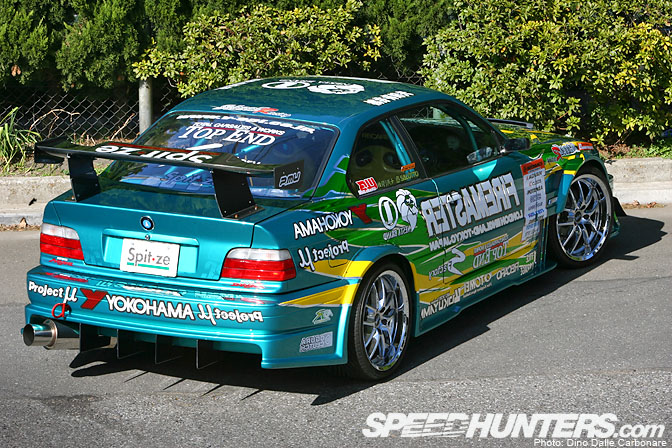 The E36 was fully stripped out, put through some serious spot and seam welding as well as getting tons of extra reinforcements around highly stressed areas of the chassis. A 23-point roll-cage was also fabricated and welded in place.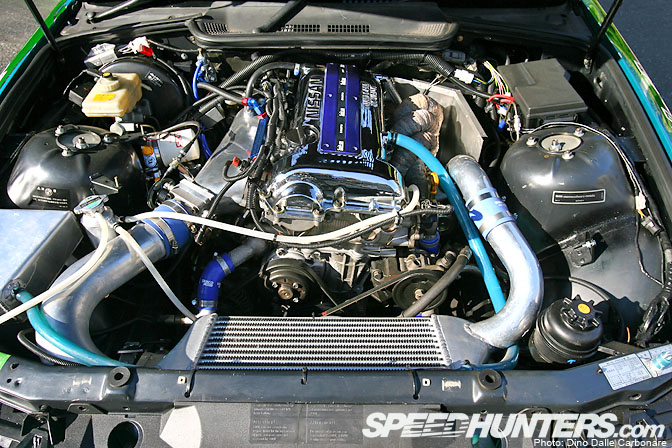 To get the high power necessary to be competitive in professional drifting the stock 4-cylinder lump was swapped out for a fully-tuned Nissan SR20DET from an S15 Silvia.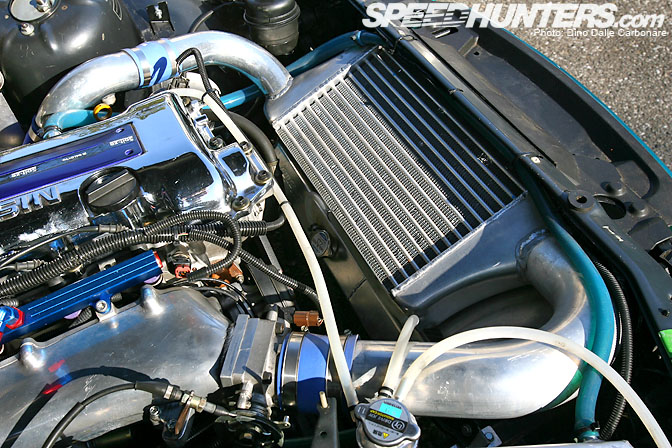 To help with weight balance the SR was positioned as far back as possible in the vast engine bay, freeing up enough space to create a V-mount set-up with the radiator at a 45º angle, and the intercooler almost horizontally on top of it. This greatly benefits response, as the piping is kept short…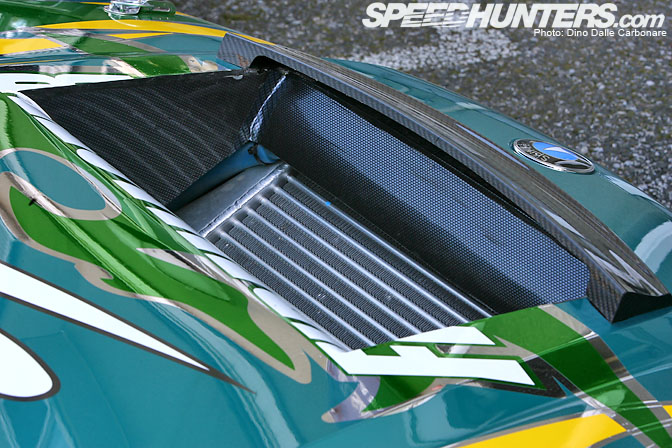 …not to mention helps cool the compressed air more efficiently thanks to the large opening on the carbon hood.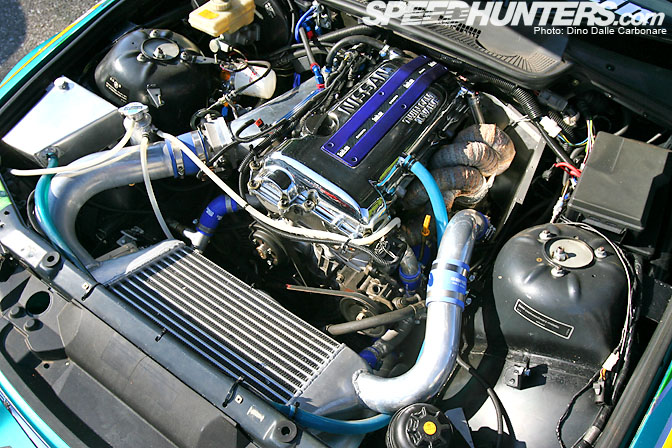 This highly tuned SR develops 540 HP, more than enough to smoke the rear wheels in any of the first three gears of the 6-speed Nissan gearbox.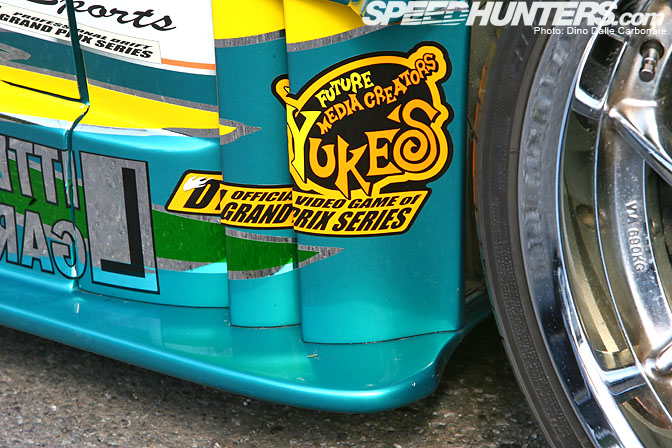 The exterior of the car was transformed with a full Spitze D-line kit, a sub-brand of Il Salotto which caters exclusively to BMW cars.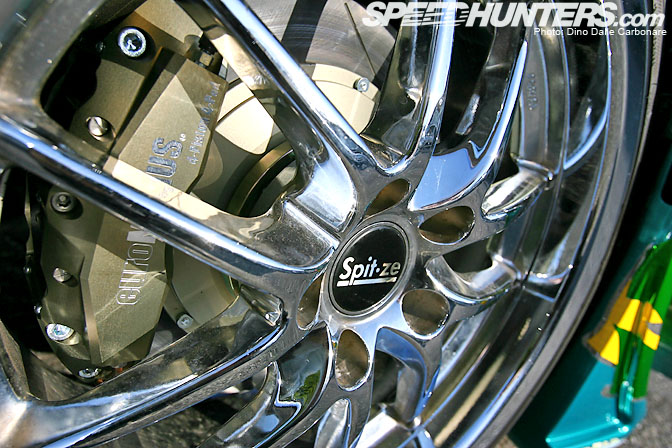 Spitze T2 18-inch wheels are shod with Yokohama Advan Neova tires and as you can see the car is also fitted with a pretty serious braking system courtesy of EuroMevious.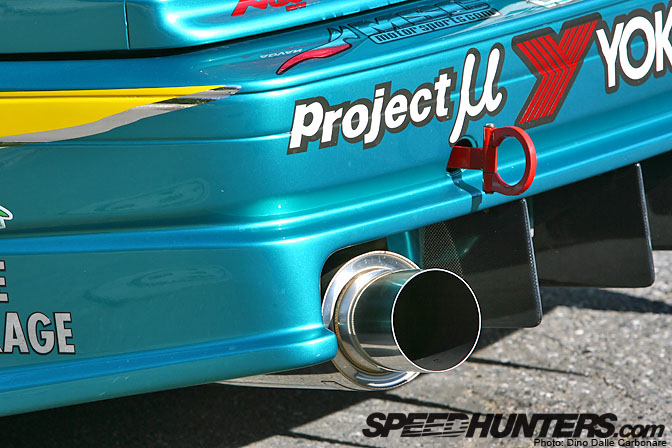 The exhaust is fully custom built, fabricated in house at Il Salotto to offer low back pressure and optimal flow.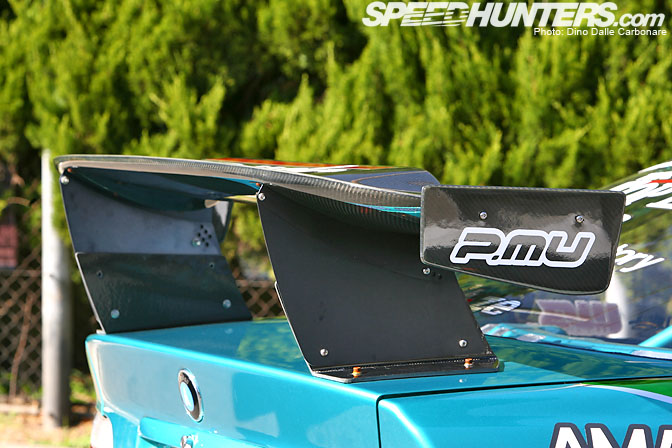 The Spitxe carbon wing helps keep the rear end under control, even when drifting.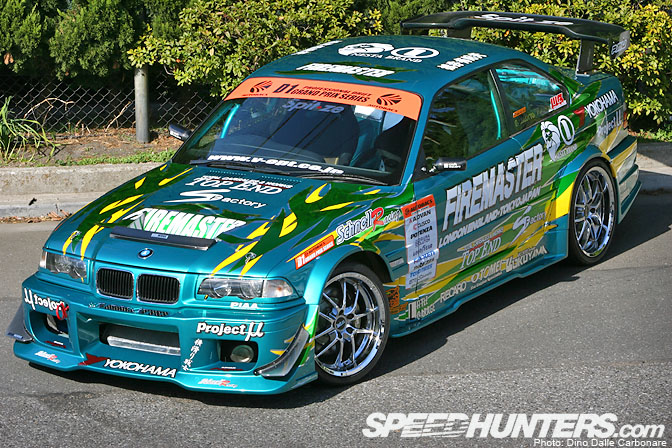 The 3-sries was then painted in a mint green metallic color, and fitted with other parts like the Craft Square carbon mirrors and front carbon canards.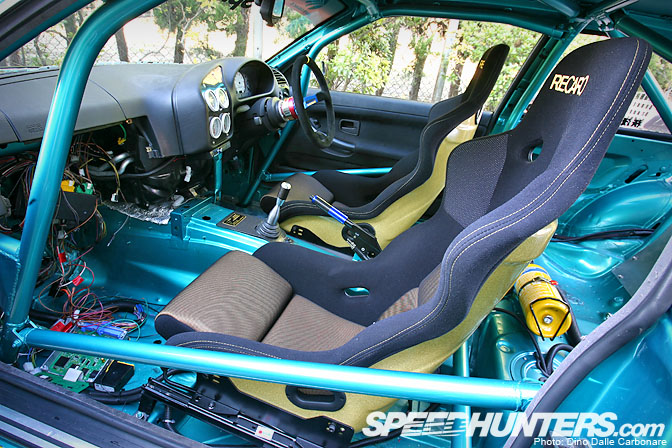 Things a are kept rather simple in the inside with two Recaro Kevlar seats fitted along with a small selection of gadgets…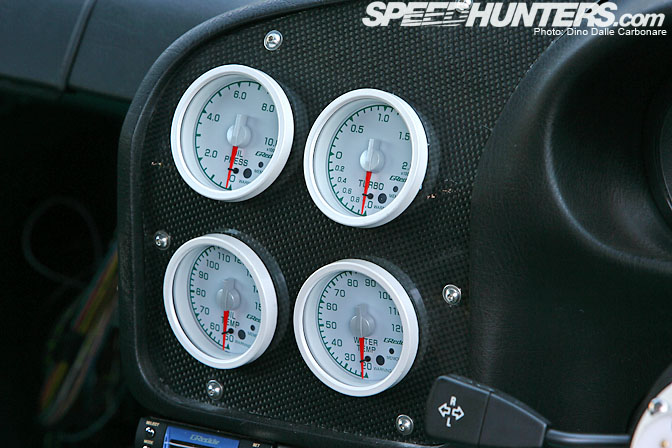 …like the four GReddy gauges mounted on the custom carbon consolle.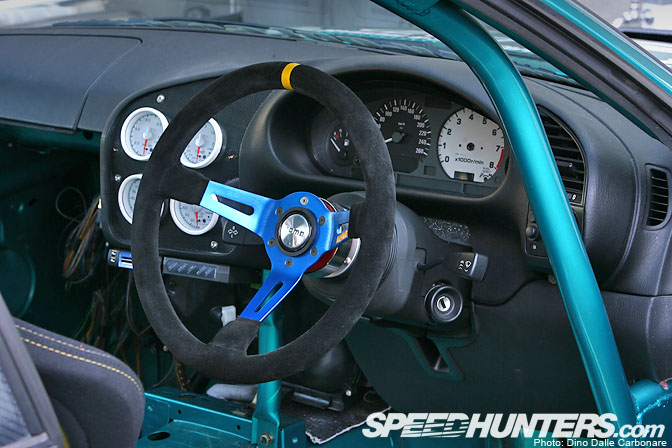 A deep cupped steering wheel completes the interior.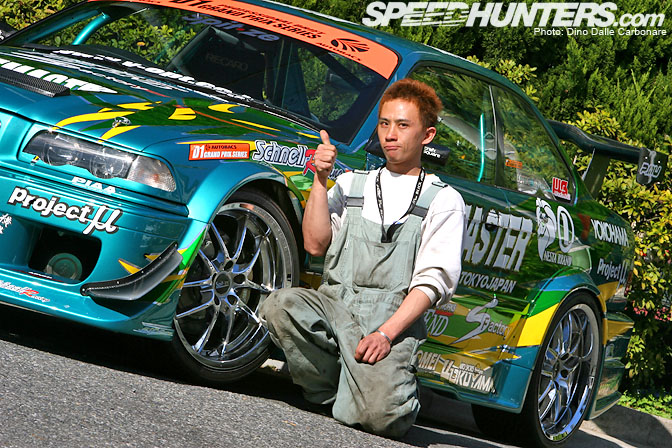 Back then the driver of the Il Salotto SR-powered E36 was Akinori Utsumi. The car was plagued with bad luck and Utsumi never managed to qualify for more than a few rounds. I never actually saw it in action, and have no clue where it has disappeared to. Utsumi now drives the Blue Face/Diversion/Advan Onevia in D1 and sometimes also competes in MSC. I always though it was a real pity that this car didn't stay around longer in D1, as I for one would love to see more import cars play around with the established top seeded cars. Wouldn't you?
- Dino Dalle Carbonare