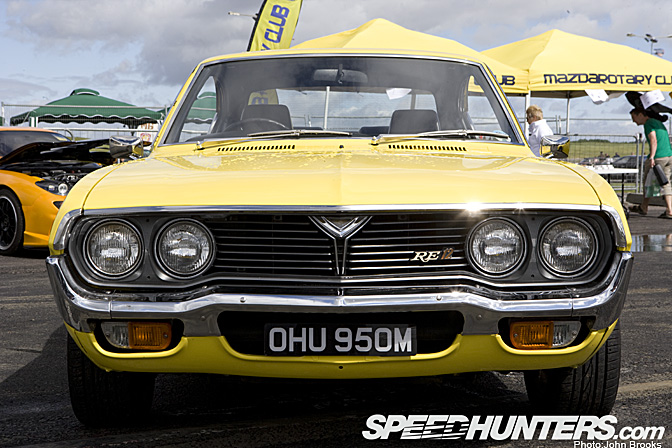 Santa Pod was real busy over the weekend, Ross has already brought you the latest EDC action from Saturday and I made the trek round the M25 and M1 early Sunday morning to have a look at this year's Retro Show.  It was Editor Rod's idea to send me as this sort of event, get back to your car enthusiast past, he commanded. To be truthful, I wasn't sure about this or what to expect when I got there. I suspect that had he been there it would have been a very different article but the diversity of opinions and styles is one of the strenghts of SpeedHunters.
First off there were many really cool cars on display, some running down the famous drag strip, some just static. My preference was for clean and tidily restored cars such as this Mazda RX4, great attention to detail and a car anyone would be proud to own.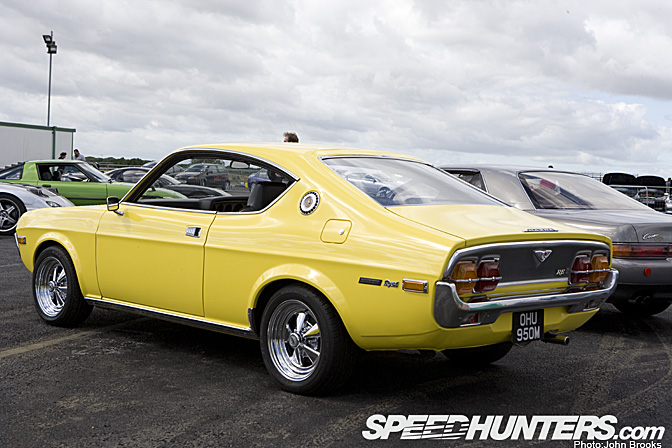 From this angle you can see how the Mustang influenced the lines and maybe that's why I liked it.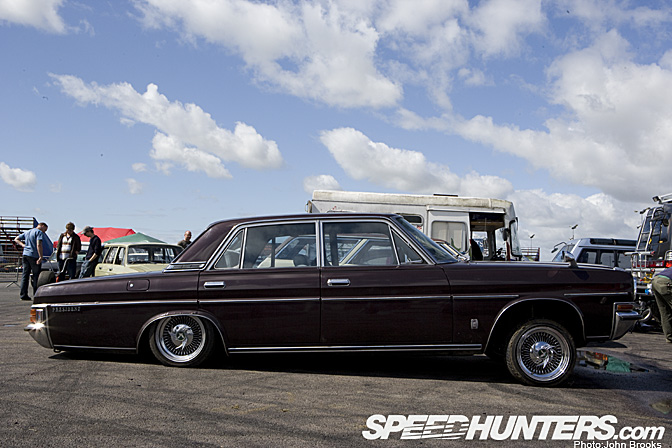 And now for something completely different………….the Nissan President…………….this one has been modified I hope, or maybe the country's Gold Reserves are in the boot………..has anyone seen Gordon Brown?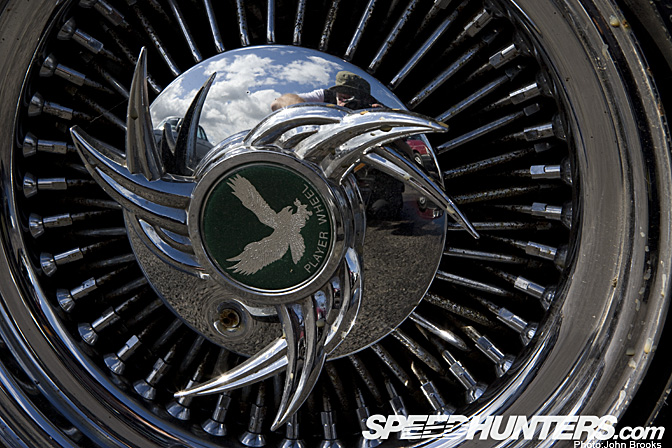 "From our 'Ben Hur Chariot Race' range, Sir…………………………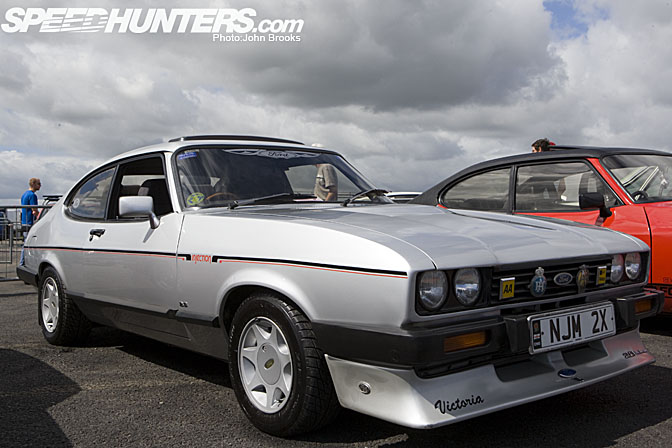 OK enough of this import stuff……….this is Santa Pod after all…………so a salute to Ford and this neat 2.8 Capri.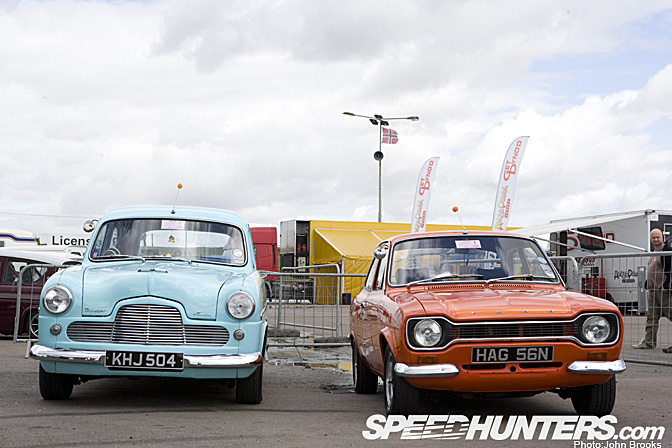 Fords of all eras were on show, here a Zephyr Six from the 50's partners a MKl Escort. Once again very tidy, just as if it were 40 years ago.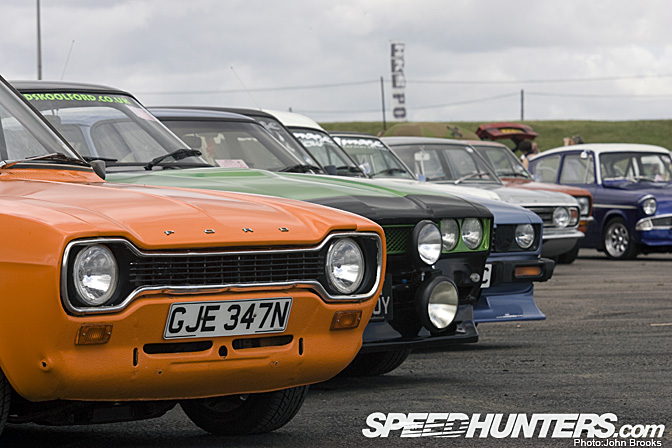 Escort, Capri, Cortina, Anglia, all the usual suspects were rounded up.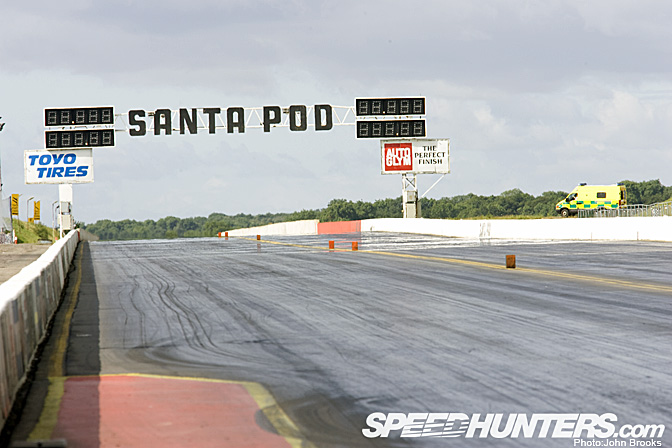 Of course there is always the drag strip at Santa Pod and on days like these it will be RWYB (run what ya brung).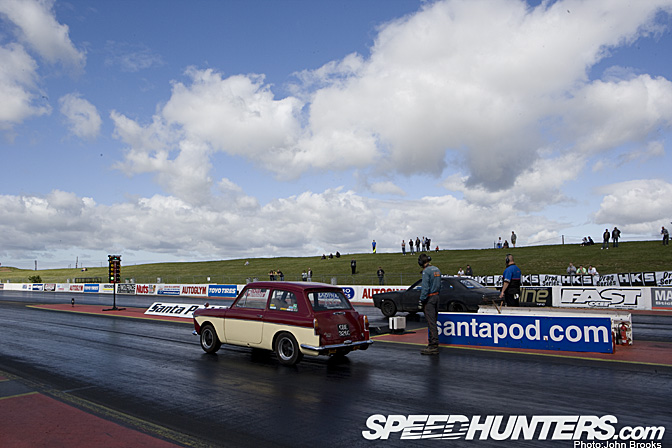 First out on the strip two heavily modified cars, Austin A40 and Ford Cortina MKlll.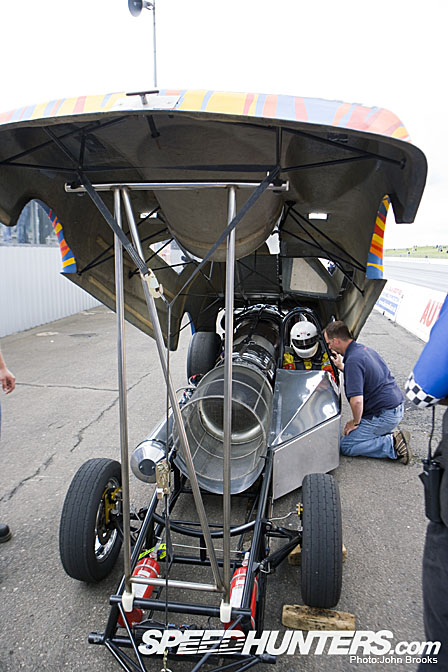 There was also the House Dragster, jet powered, utterly mad.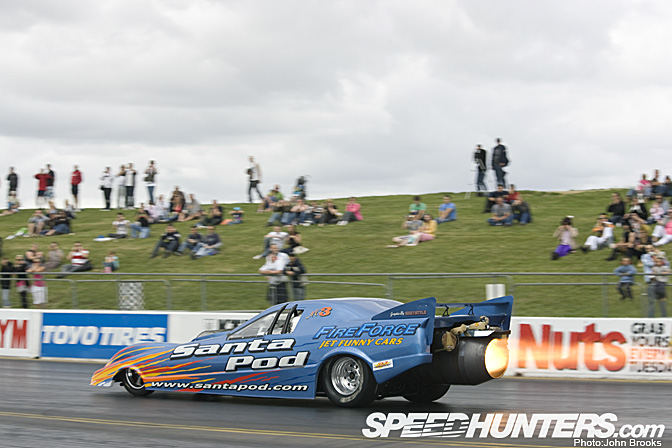 Funny Car? Bloody scary trackside, the bang it made taking off, tripped out the fuses of the timing system………..Nuts about sums it up…………can't wait to see it again.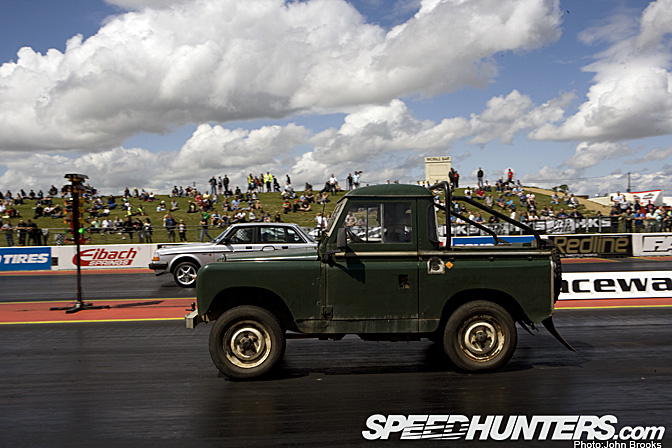 If a Jet Funny Car is one end of the spectrum on the drag strip, surely Farmer Giles' Land Rover against Mr Bookeeper in the Volvo represents the other. Drag Racing is a broad church.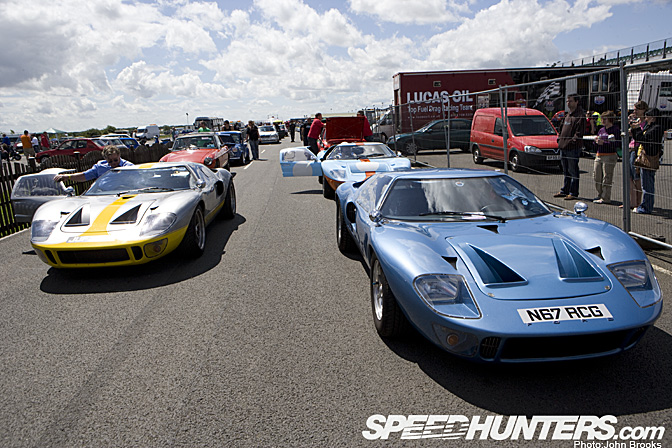 In the queue for a run, three, yes three Ford GT40s, all original.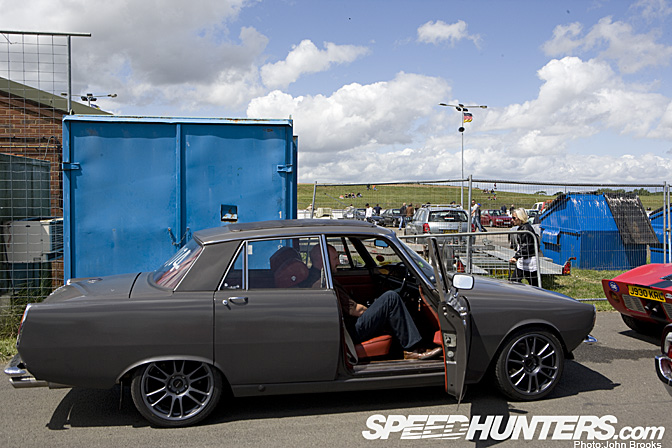 More strange equipment for a drag meet, a P6 Rover 3500…………….my father had a succession of these, heavy old things with a big V8 lump up front.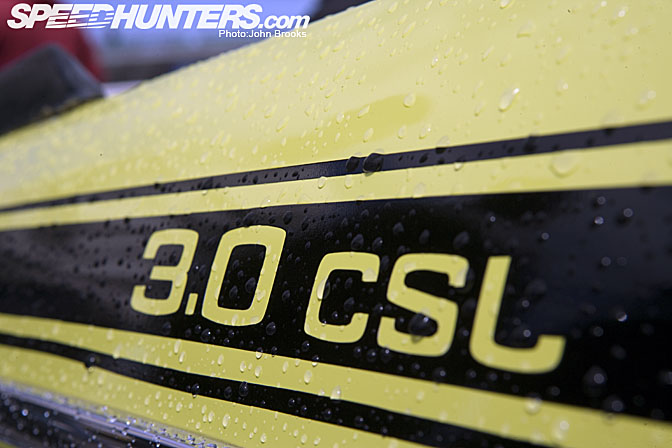 Back in the Show and Shine arena, one of Munich's finest.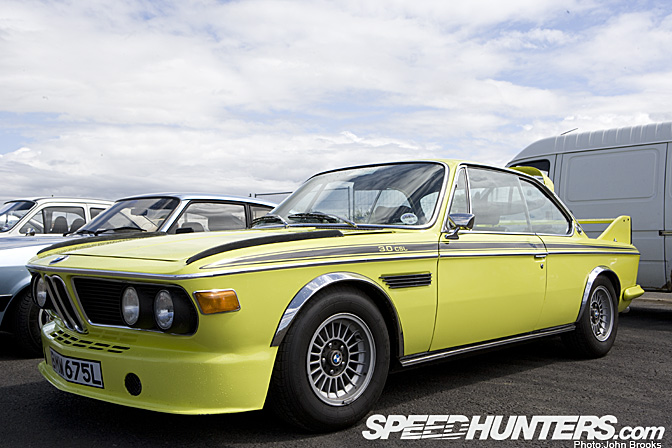 Yes a 'Batmobile' probably one of my favourite cars of all time.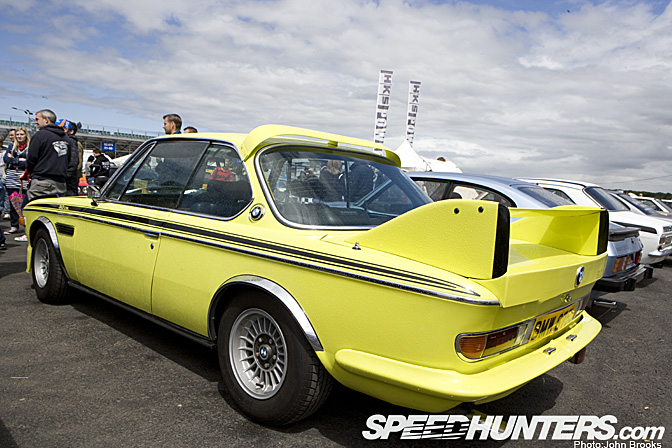 This example looked immaculate and totally original, although I prefer it in white with the red and blue pinstipe……….I know an Editor who will like this car.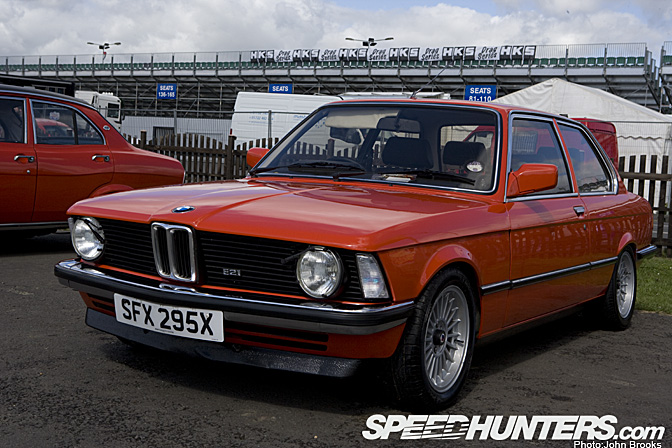 Another really clean BMW is this 316, simple but very smart. I walked round the paddock in the company of Drift Media Meister, Ed Fahey and the winner of the EDC round at Brands Hatch, Mark Luney and we all agreed that this was the style of Retro car that we thought worked best. I'm sure not everyone will concur.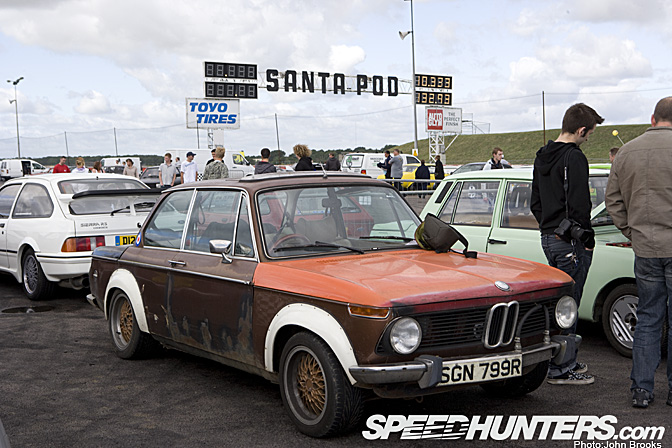 There was a trend within the paddock to have the old cars in a distressed state, like this 2002. Having a few rust buckets in my time I cannot see the appeal.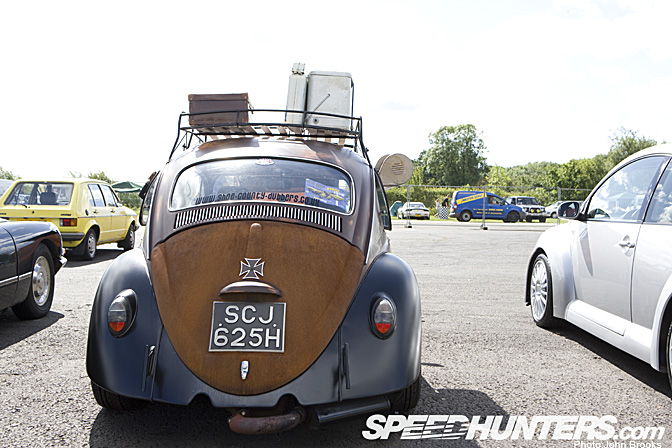 In search of authenticity some cars had luggage stacked up on their roof, not sure about the Iron Cross…………..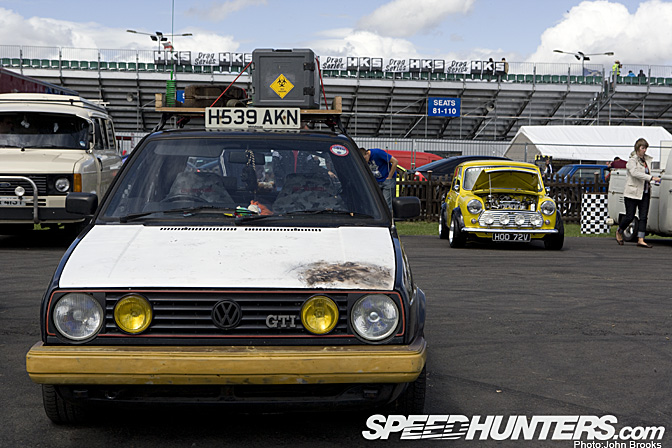 And if nature's paint erosion is not fast enought apply some lighter fluid.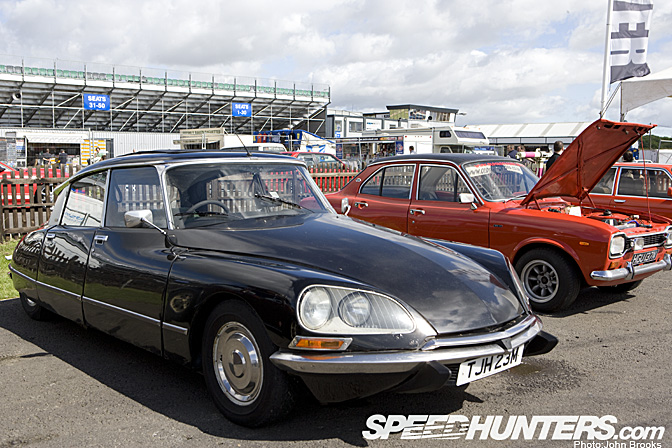 For me tidying up or just cleaning up a classic is the right way, as with this Citroen DS23.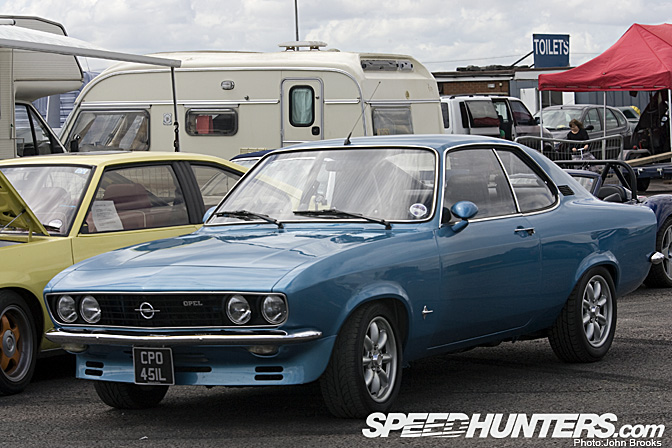 Or this lovely Opel GT.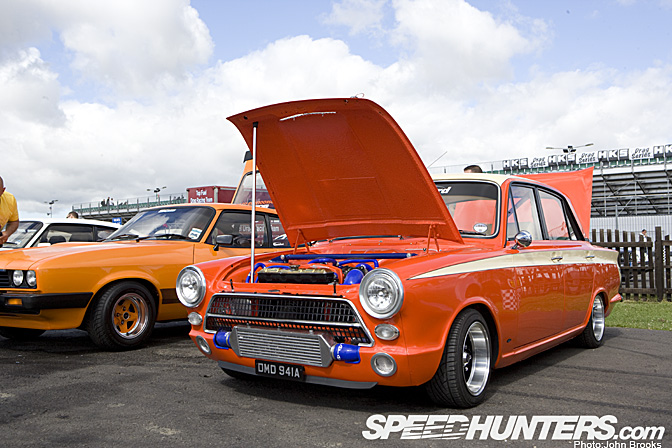 Of course the impulse to alter the original machine cannot sometimes be resisted.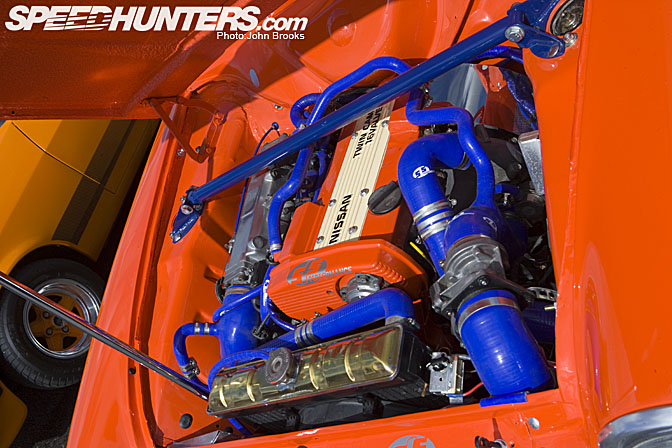 The quality of the work on this Mkl Cortina is fantastic, even down to the new Nissan engine.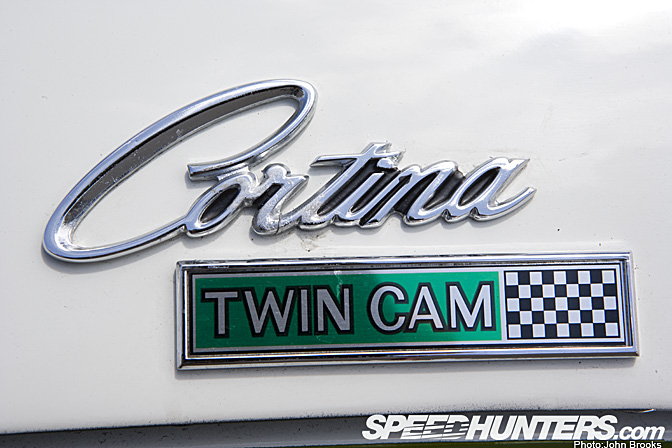 Another Mkl Cortina modified……………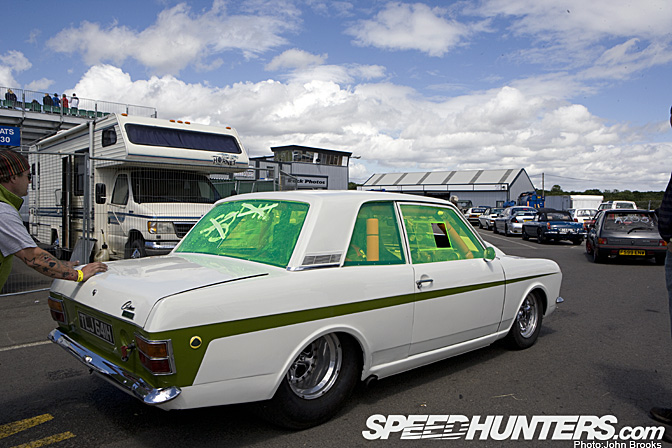 This is now a proper drag car but with a real 60's feel, Jim Clark would have looked good in this.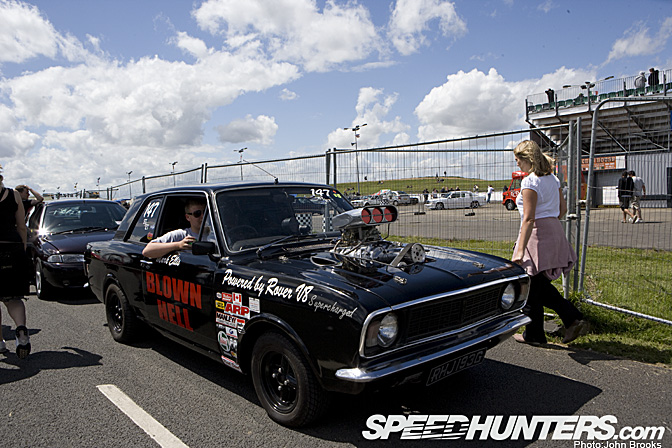 And fans of the MKll should not feel left out.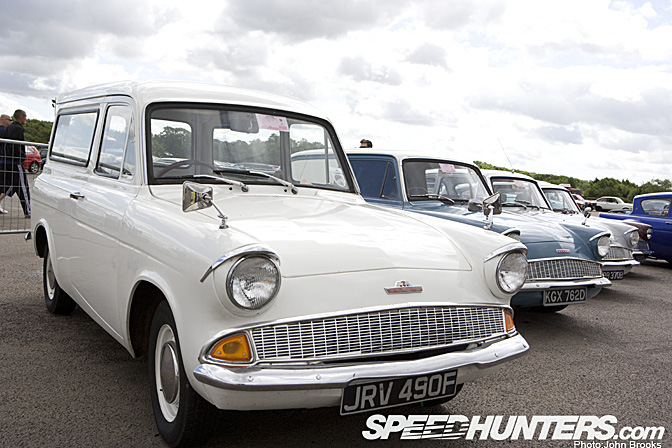 Nor should supporters of the Ford Anglia, a well kept squad here.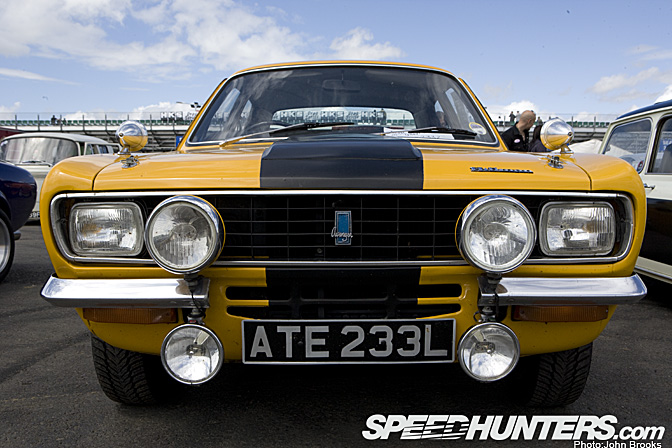 Early 70s UK Muscle car, the Hillman Avenger………….not that you would see Bullitt flying through San Francisco in one, more like Dixon of Dock Green rolling through Coventry.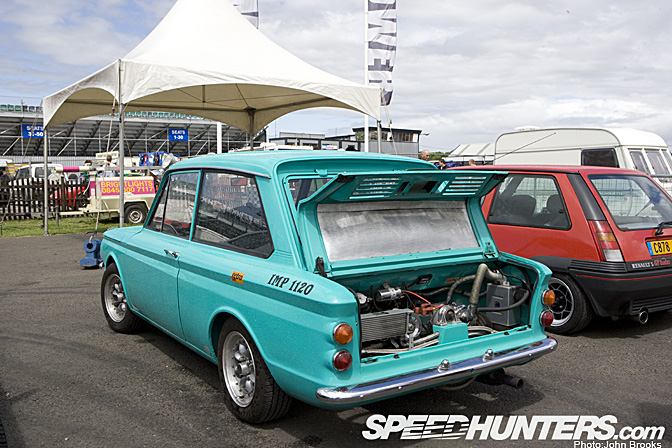 Another Rootes Goup mainstay, the Hillman Imp, very successful in Touring Car races in the UK at the time.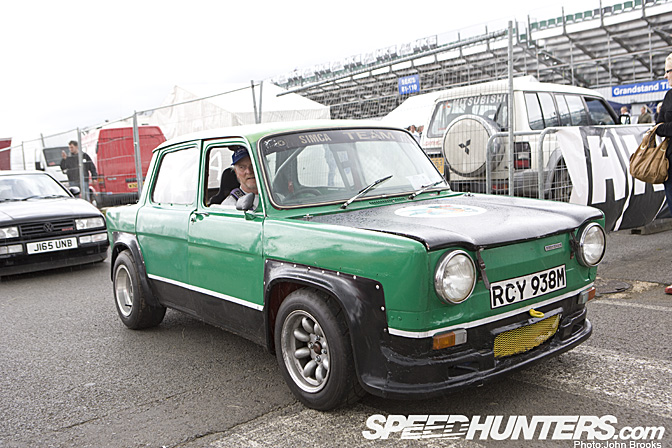 A French cousin, the Simca Rallye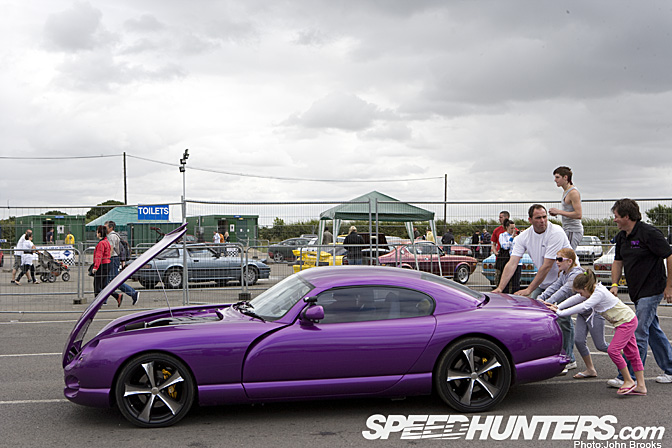 My experience of TVRs could be summed up by this picture, it used to said that you were advised to buy two at a time so that you might have something to drive when the other car was broken down and off the road…………..Sniff Petrol has many references to this famous Blackpool marque………..none good.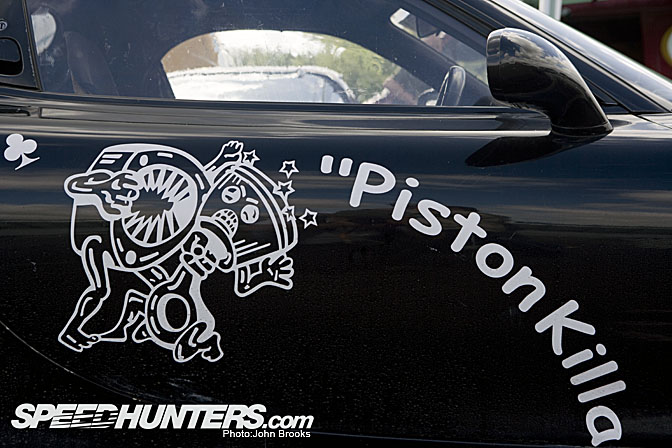 The Rotorstock 6 show had been on the day before so Mazdas were in the ascendant.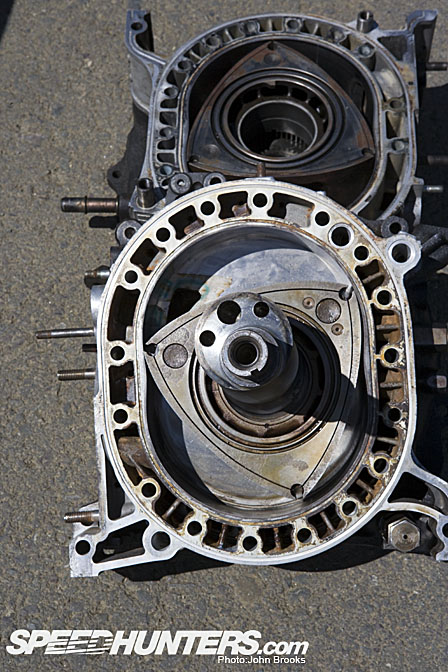 The heart of the matter.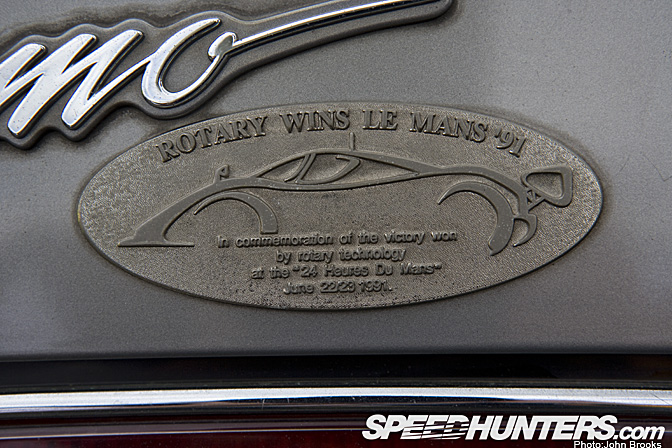 Battle Honours are displayed with pride.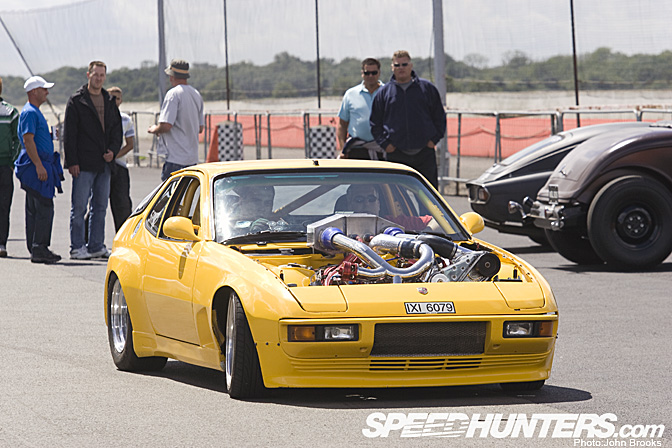 I don't think Norbert Singer would approve………………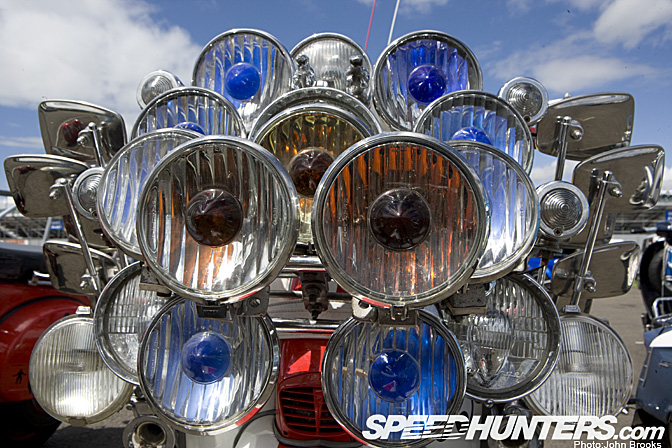 Somewhere behind this lot is a Lambretta, how long would the battery last?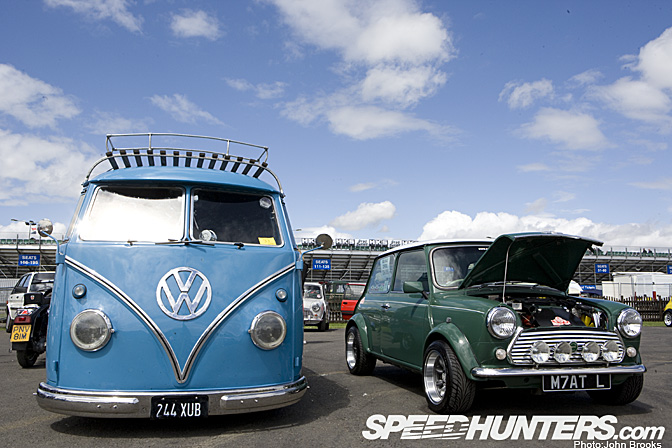 Classic Show cars a Combi and a Mini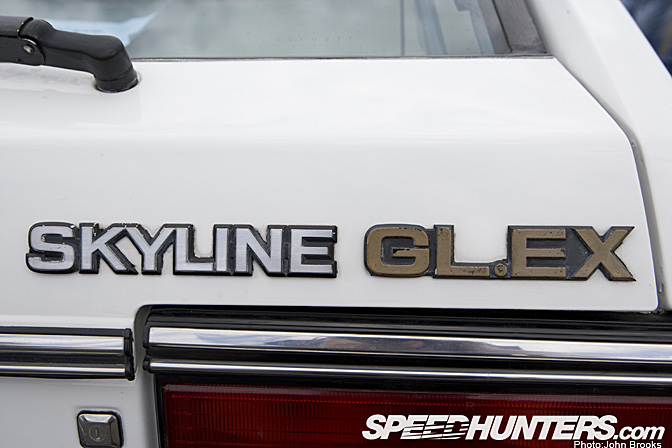 What's in a name?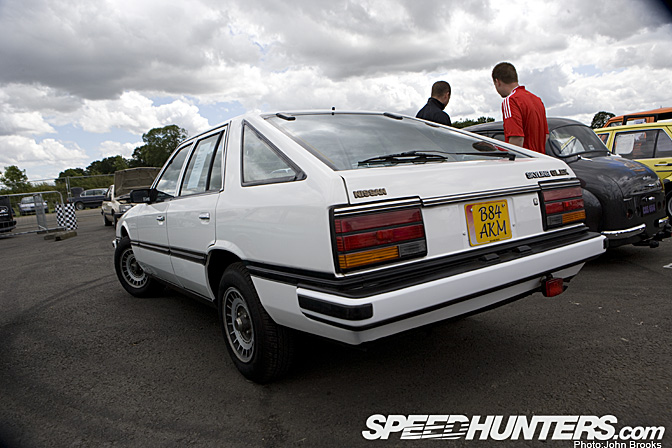 Skyline or not it wouldn't strike fear into a Porsche or a BMW round the Nordschleife……………….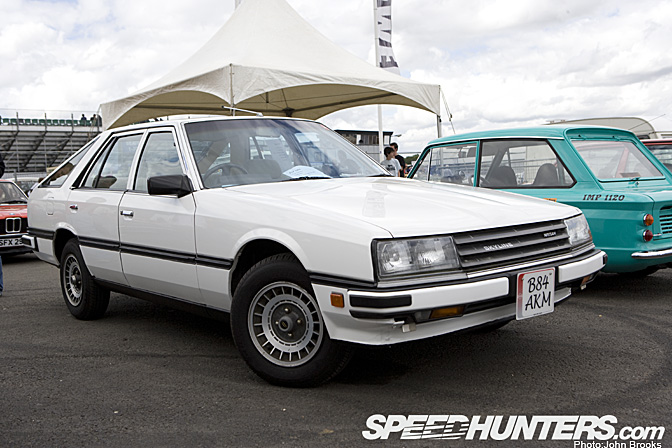 No it is hard to imagine how this flabby thing emerged like a chrysalis into the GT-R……..
Still that is part of the appeal of shows like the Retro, you never know what you are going to see next.
More tomorrow.
John Brooks