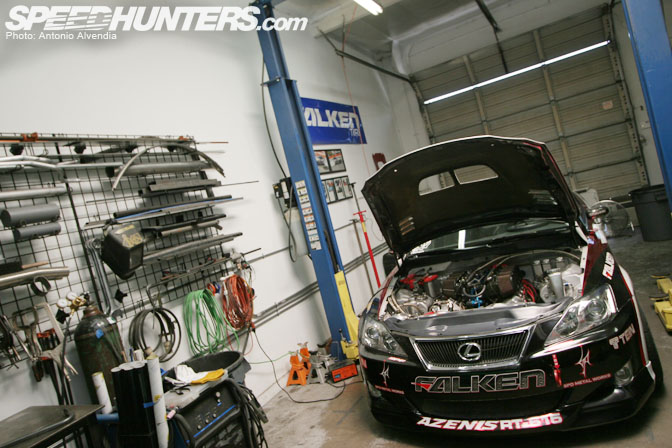 In the competition motorsports industry, there are some times when off-the-shelf parts just aren't good enough for race teams, who seek to get every little bit of advantage and performance out of the cars they're racing. In those cases, it's important to work with the right race car builders and fabricators.
When it came time for Discount Tire and Falken to build Hiro Sumida's Lexus IS350 for Formula D competition, there were no real benchmarks to compare their build to; after all, this car would be the first IS350 to compete in professional drifting! This being said, this build would be very important. It not only needed to be competitive, it needed to be a good showcase of work, to properly represent the brands of the sponsors. The team turned to Scott Dodgion, an experienced race car builder who recently opened his own shop, SPD Metalworks, in Placentia, California (Orange County).
Prior to opening his own shop, Scott was a key member of the team that built Rhys Millen's orginal RMR/Pontiac GTO drift car – a car that broke barriers and boundaries in the competitive drifting industry for being the first manufacturer-backed American car built for drifting. This car was (and still is) highly successful in Formula Drift competition, winning the 2005 Formula D Championship for overall series points, with Rhys Millen behind the wheel. This GTO was also versatile enough to be used in professional rally competition, and was used as a Pike's Peak Hillclimb car, with only minor changes to the car's setup.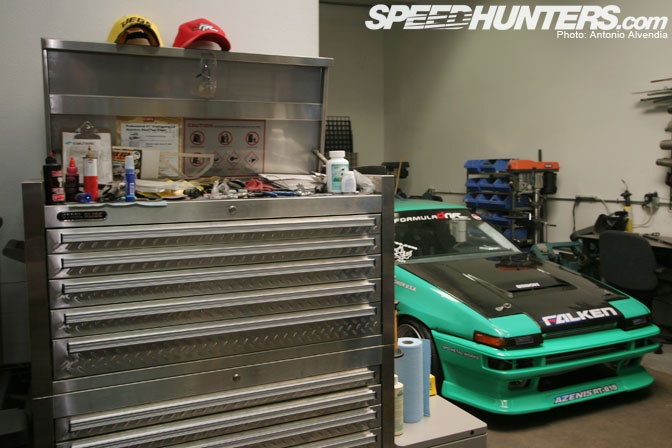 The SPD Metalworks facility might be small in size, but it's definitely big in terms of what it can accomplish. Scott also handles maintenance for Taka Aono's Formula D AE86, which was recently rebuilt with a turbocharged 4AG engine that Scott installed. Check back with Speedhunters for a future feature on Taka's AE86!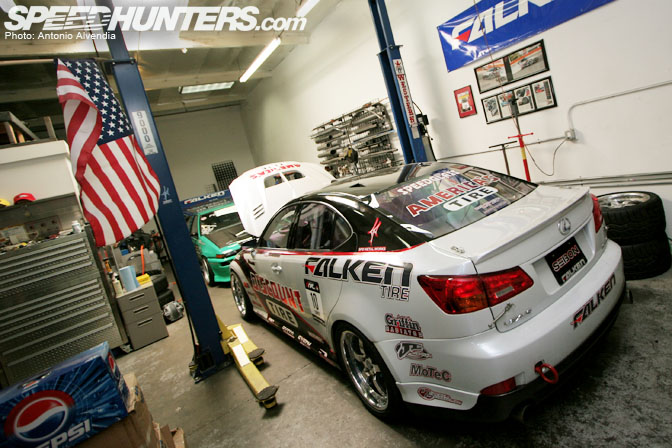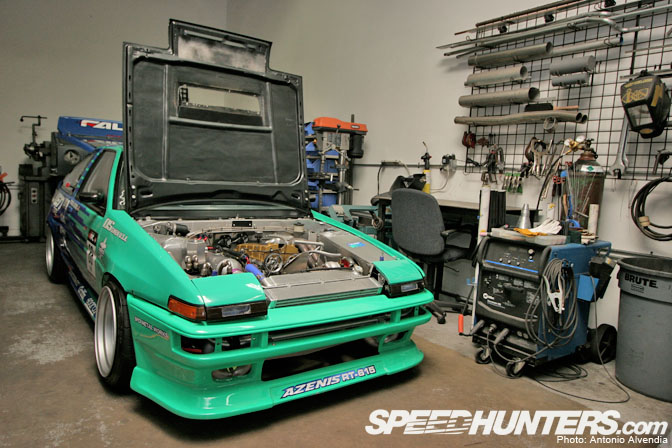 For those seeking expert race car chassis development, roll cages, and other types of performance fabrication, definitely check out SPD Metalworks in Orange County!
-Antonio Alvendia