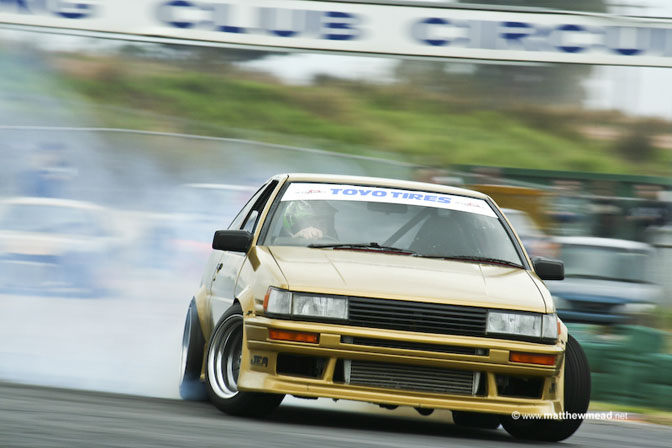 What better way to celebrate Mother's Day than by participating in a
drift event? Thanks to photographer Matthew Mead, we have these
fantastic shots from last Sunday's Initial Drift event at Oran Park
North in Australia. Initial Drift is one of Australia's oldest drift
organizations and this was one of their many events throughout the
year. Recently, I have been noticing some incredibly well-built cars
from the guys down under, and this event looks like it was no
exception. The gold Levin pictured above looks proper with it's wheels
pushing the limits of fitment and the intercooler seen hiding under the
front bumper hints at the power lying within.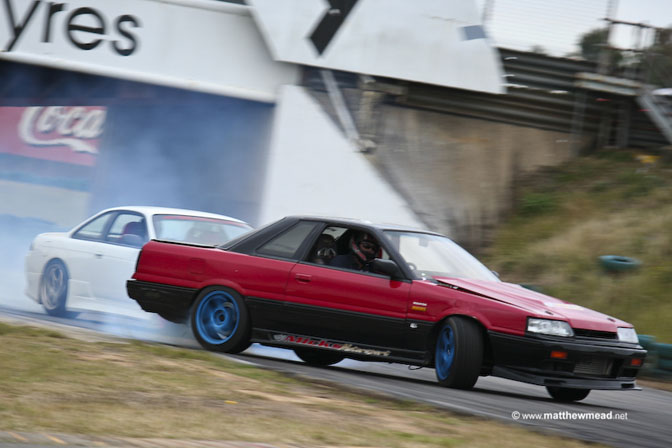 It's always nice to see some love for the "forgotten" generations of the Nissan Skyline, like this R31.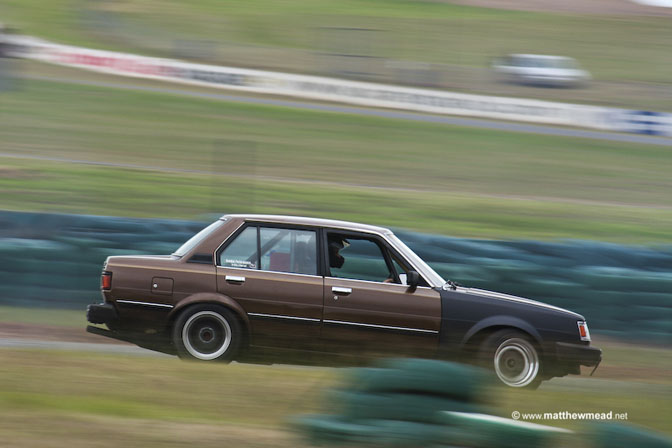 More old school coolness.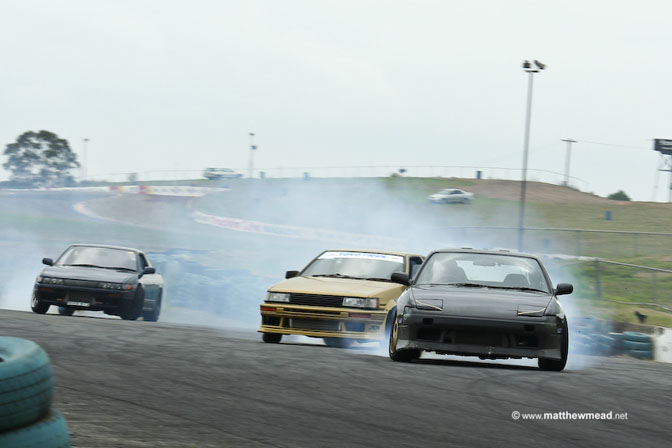 I absolutely love this shot.
Matthew Mead: Motorsport Photography
-Mike Garrett