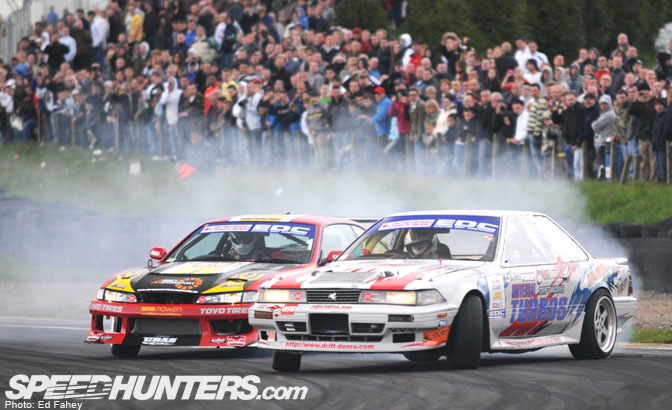 Thanks to our friend Ed Fahey in the UK, we have some nice coverage from the second round of the European Drift Championship held last weekend at Knockhill Circuit. As expected, all of Europe's top drifters were there to battle it out on Knockhill's demanding corners. To be honest, I was not terribly familiar with the European drift scene before becoming a Speedhunter, but I have really taken a liking to it since then.
Now for a quick look at some of the highlights at the event-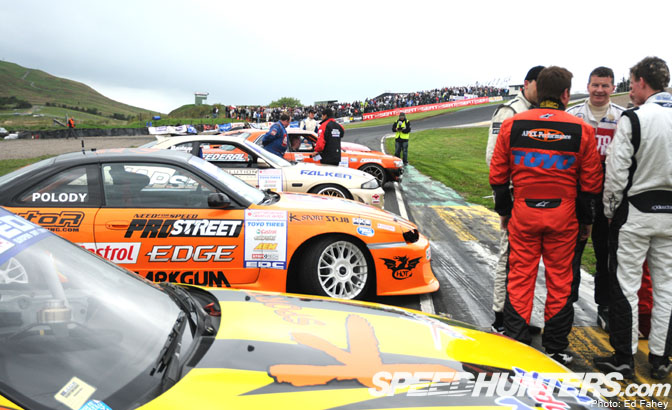 The calm before the smoke. Can you feel the tension?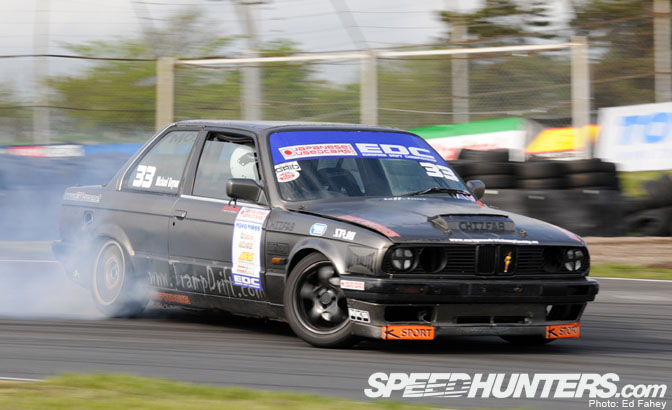 Mike Gaynor in his budget-built "Tampdrift" E30 BMW was the top non-seeded qualifier. Who says privateers can't make it to the top?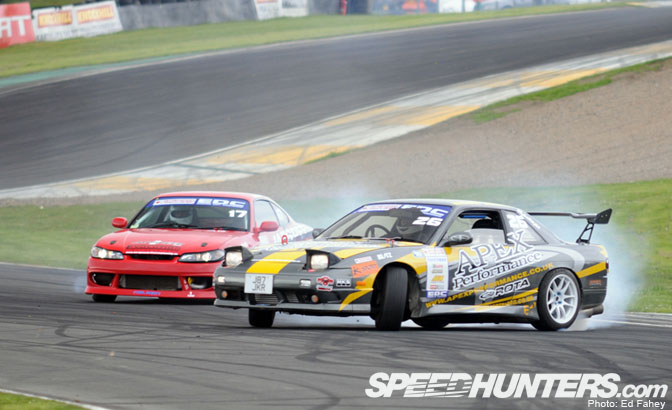 Kieron Cameron's S13 locking up the rears during tandem battle with Paul Smith in his S15. This photo also gives a good idea of the track's elevation change.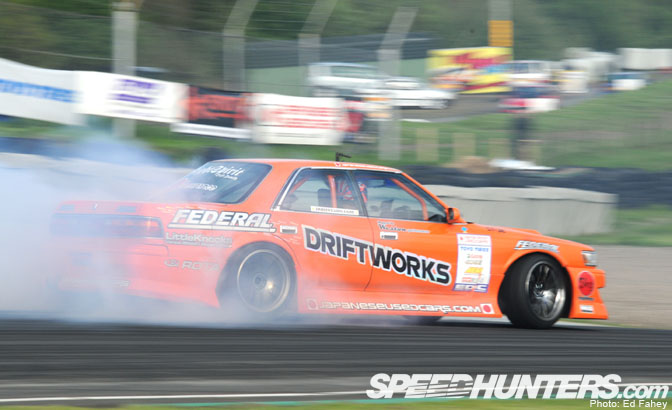 Ben Broke Smith in his JZX81 Chaser was good enough to take second place in the event. If you like this car, make sure you check out Antonio's recent feature on it.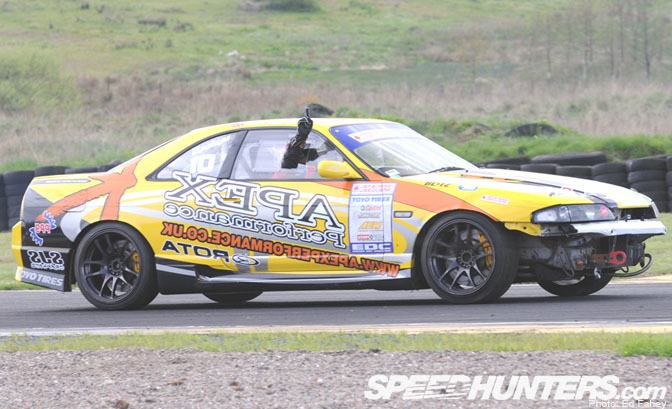 And the winner? Tim Marshall in the Apex Performance R33 Skyline GTS-T. The engine choice on this car may surprise you. It's not an RB25 or RB26 but a Chevrolet small block V8. It definitely got the job done didn't it?
-Mike Garrett