What's the highest altitude a human has driven a car to? While there may not be a definitive answer, in 2021 a Lamborghini Urus made it to 5,882 meters in India.
In August this year, my friends and I arrived in Lhasa, the capital of the Tibet Autonomous Region. From here, we began our journey around Tibet in eight JDM cars. Some of the cars have modified engines and tuning work, and none of us knew what would happen at high altitude. There was only one way to find out…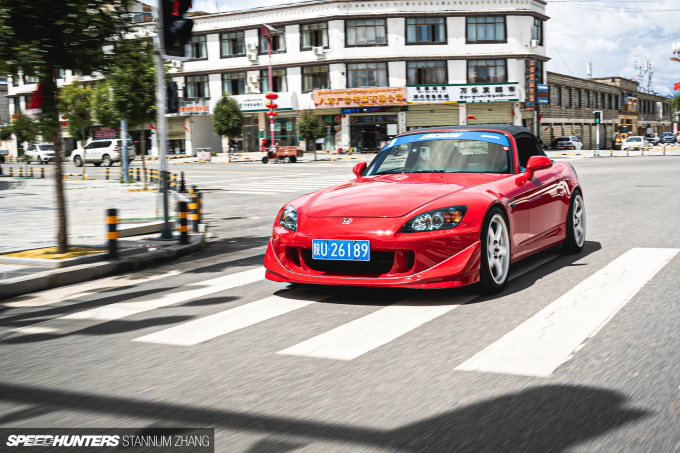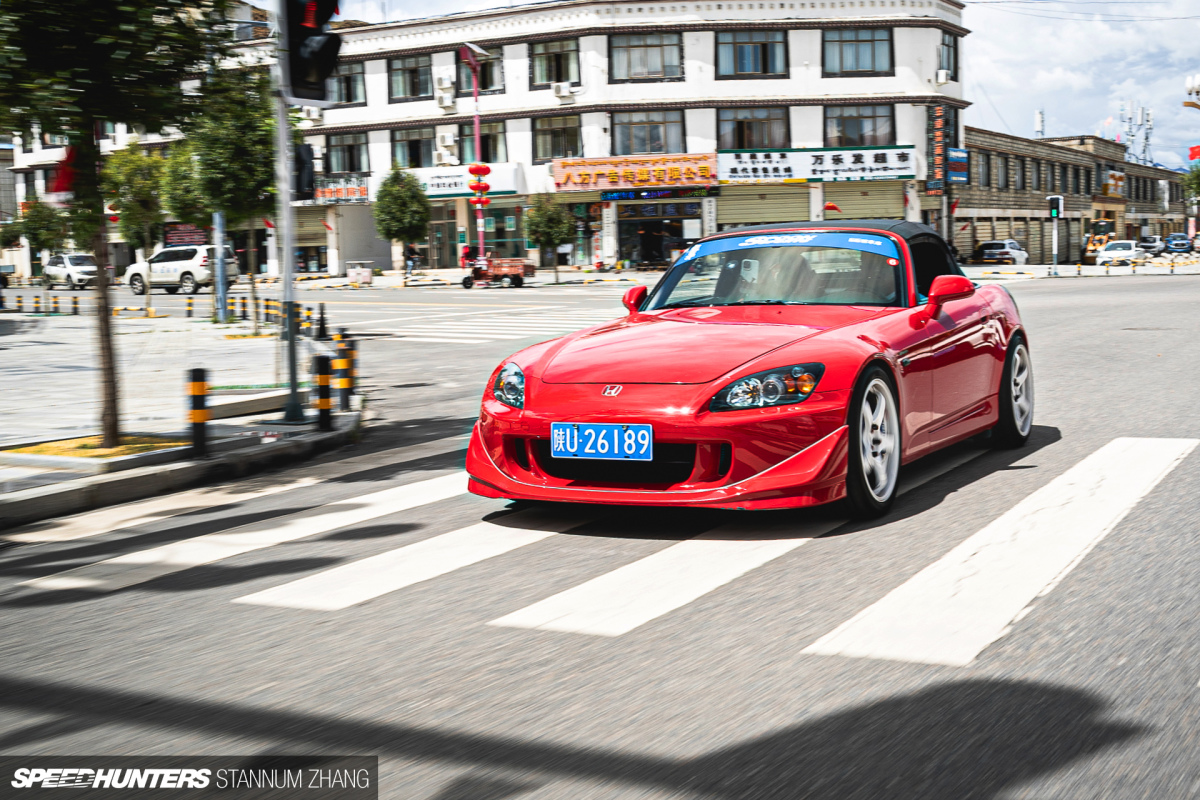 As soon as we arrived in Lhasa, we left the city to explore Tibet's treasures, namely the Himalayas and the lakes. We couldn't wait to get there.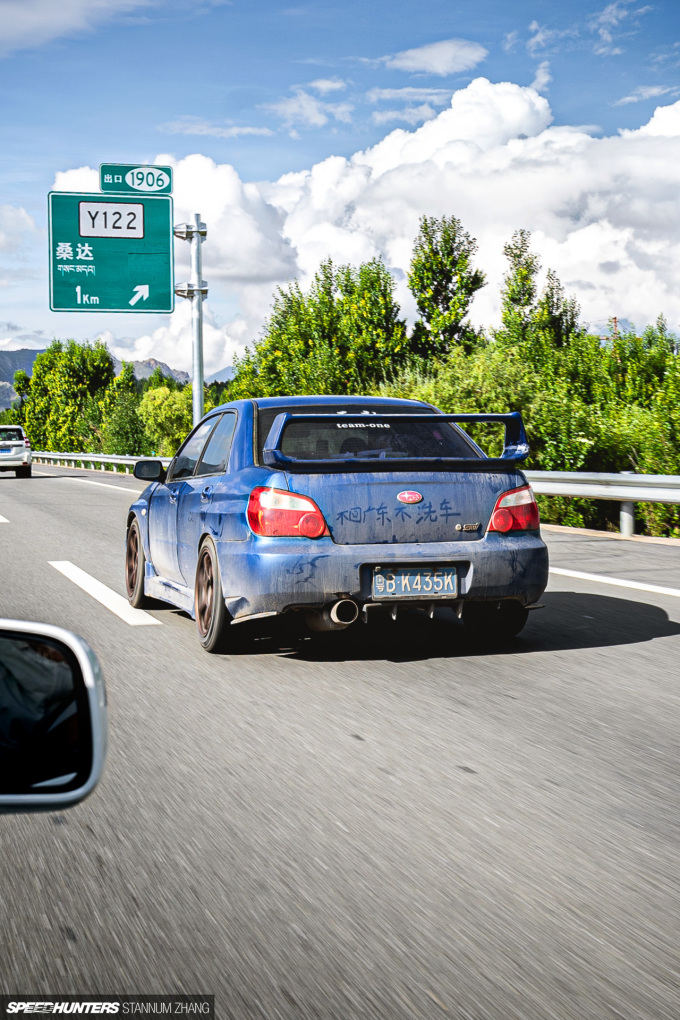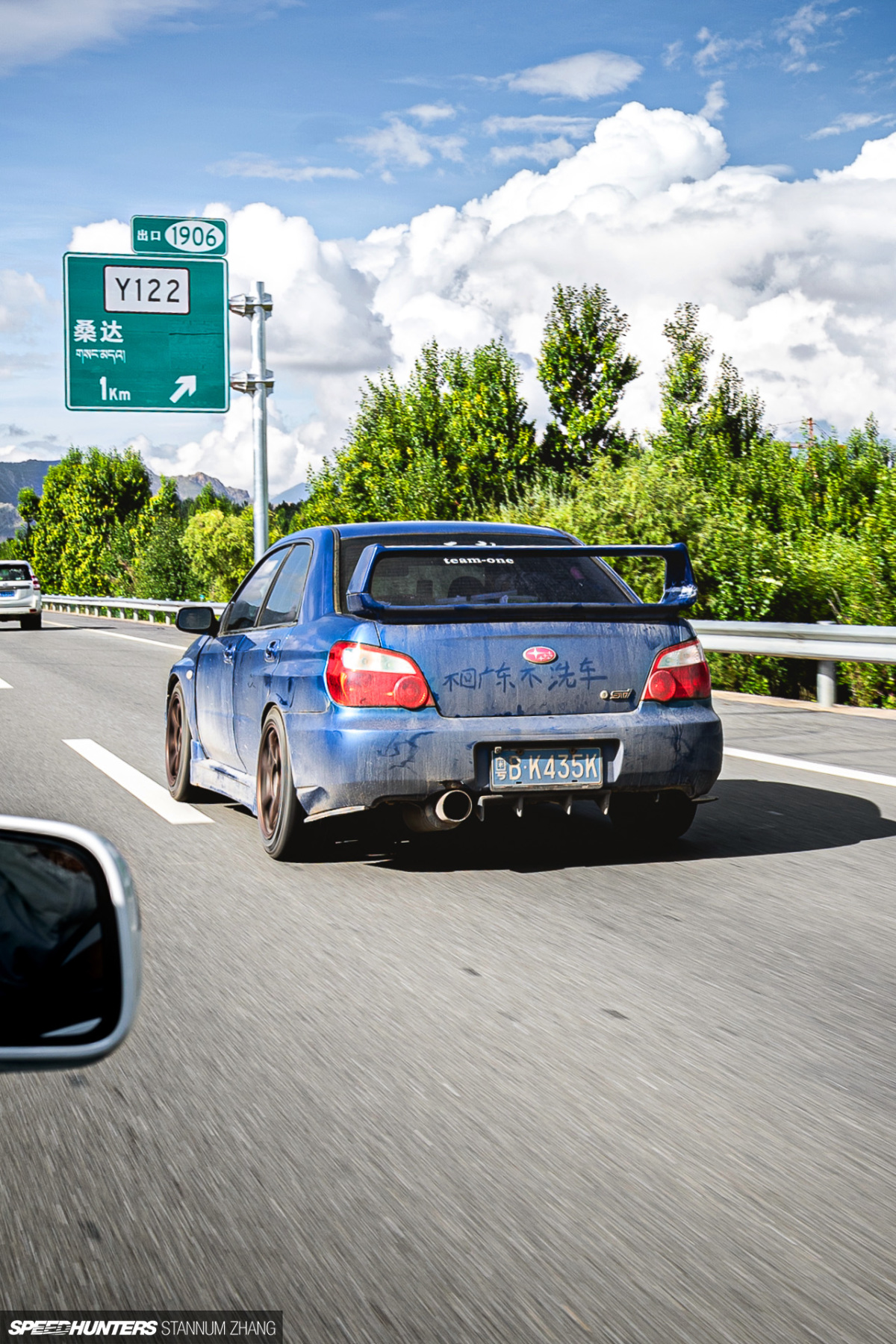 Once we left the city, we saw grasslands, residents in Tibetan clothing and their cattle. Because of the 4,000 meter altitude, August here is a bit chilly. The clouds are like something out of a Miyazaki animation.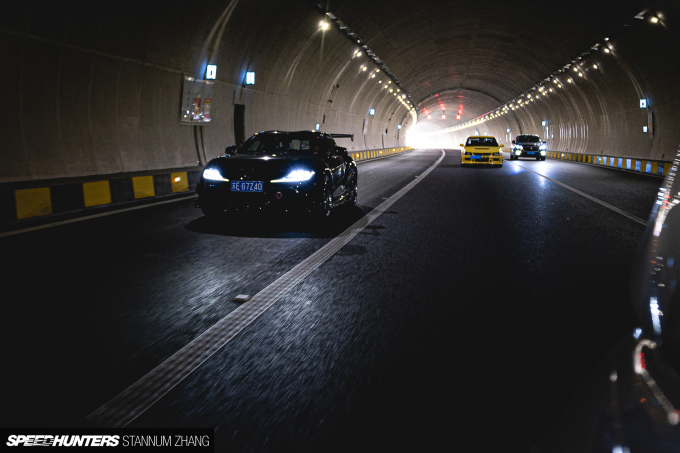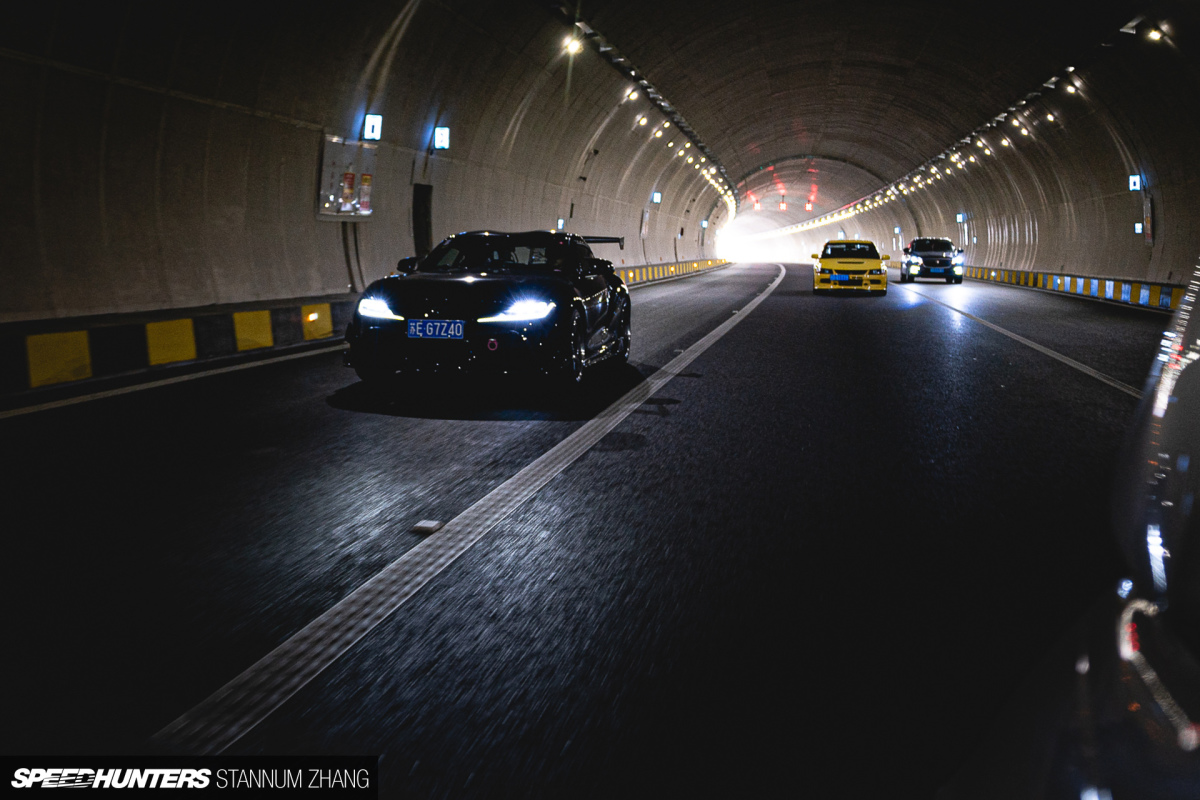 After passing through a kilometer-long tunnel, everything changed. We entered a valley and it started raining. Some of the road-facing mountain walls were covered with iron nets to prevent falling rocks from damaging vehicles below. It was much more dangerous than it looks in the pictures, with the wet and winding roads nothing short of treacherous.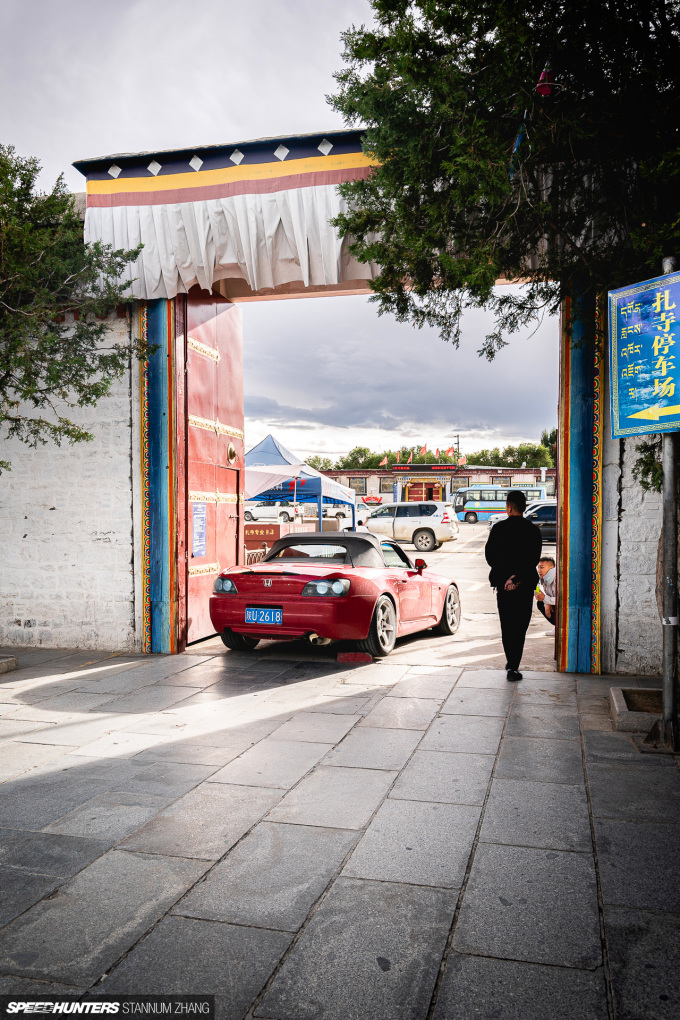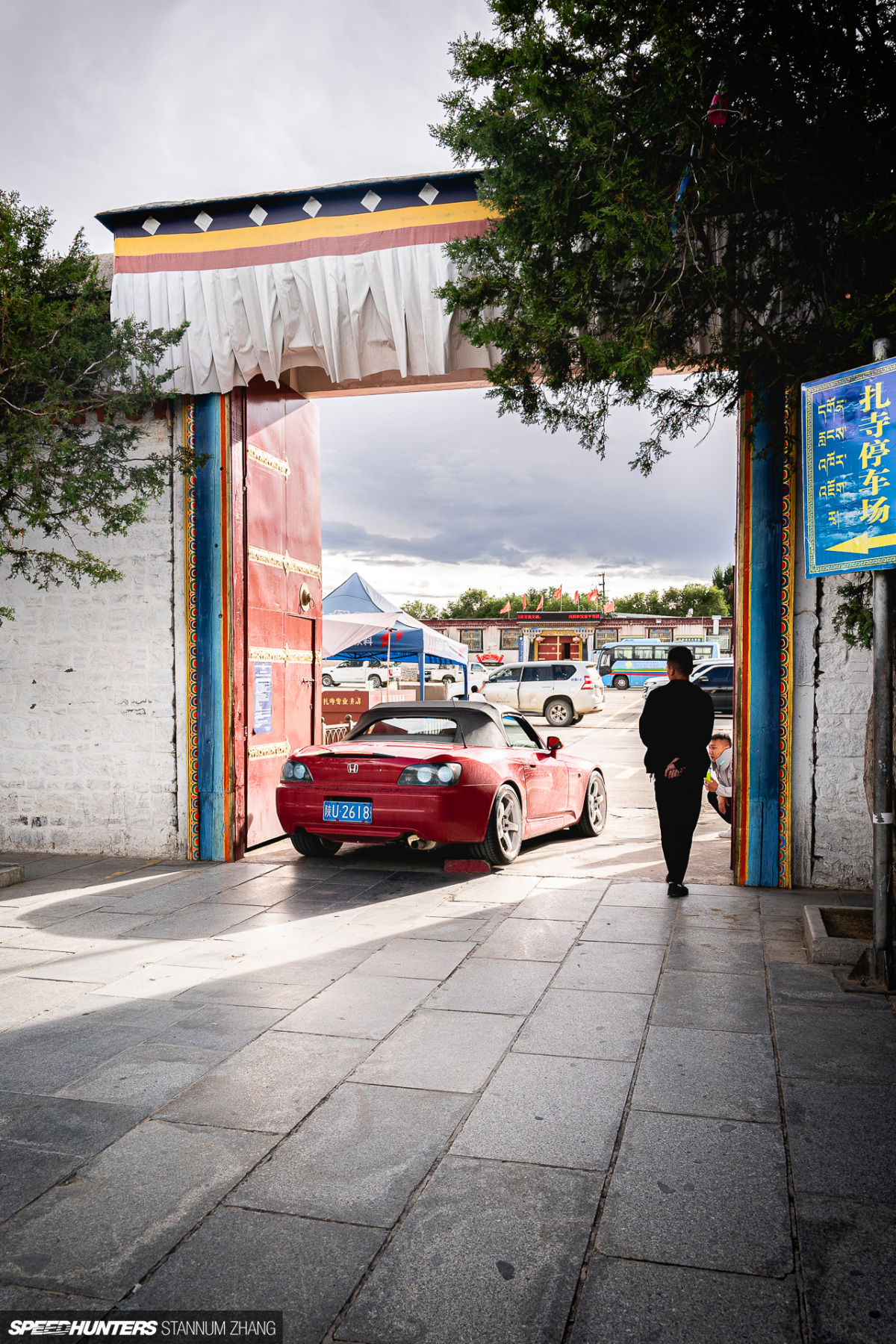 After a long drive we arrived at a temple with white-walled buildings and unique pattern decorations.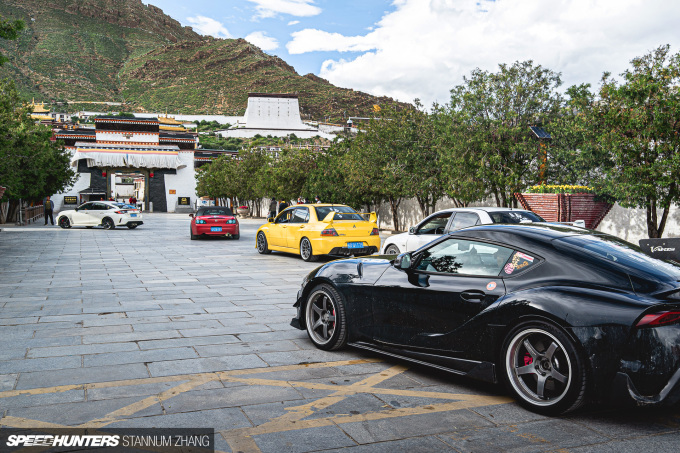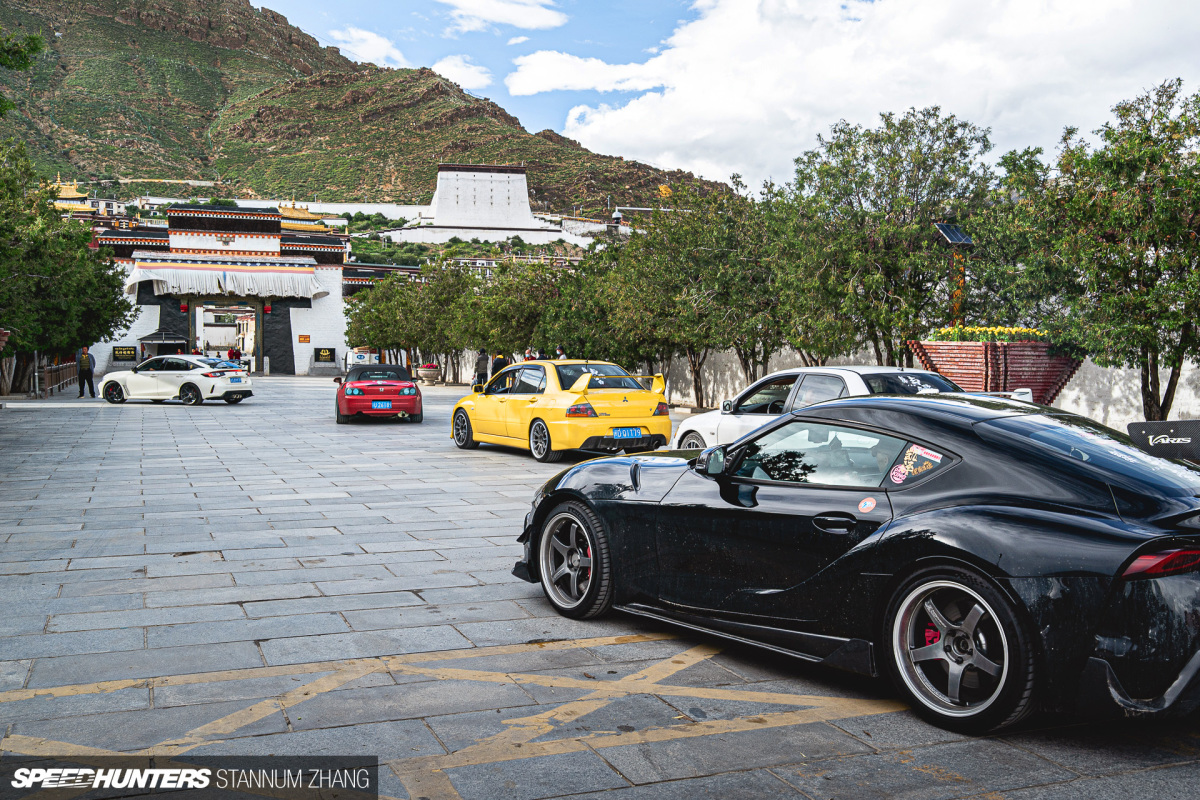 It's all part of the deep and profound Tibetan culture.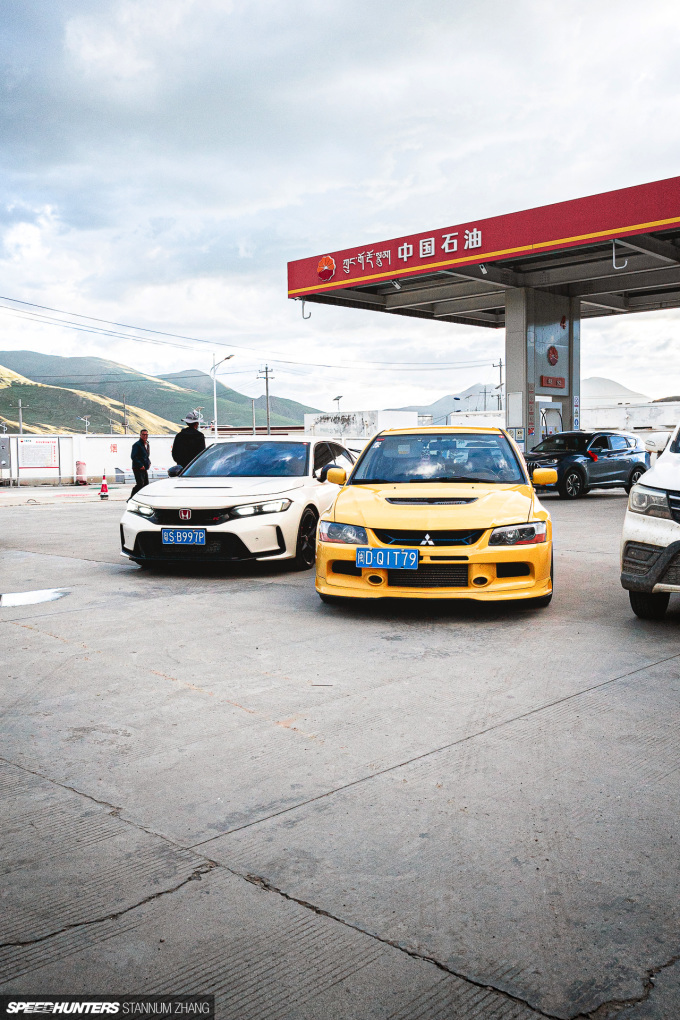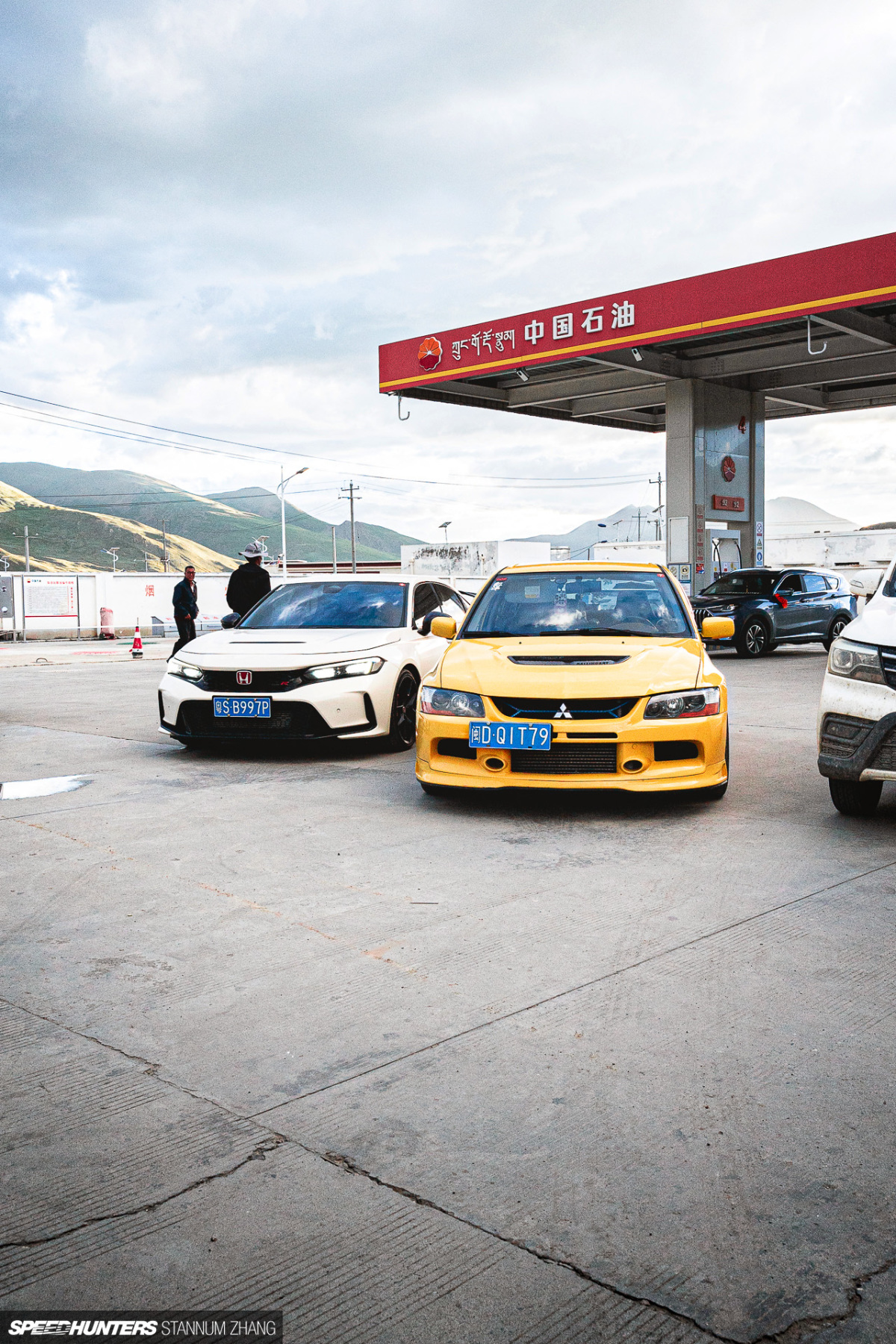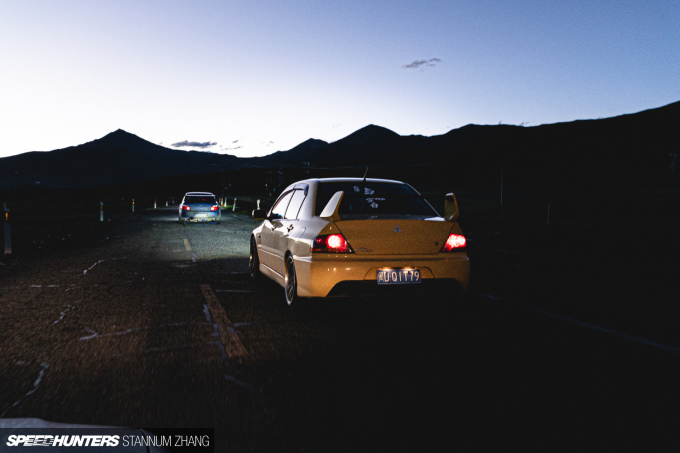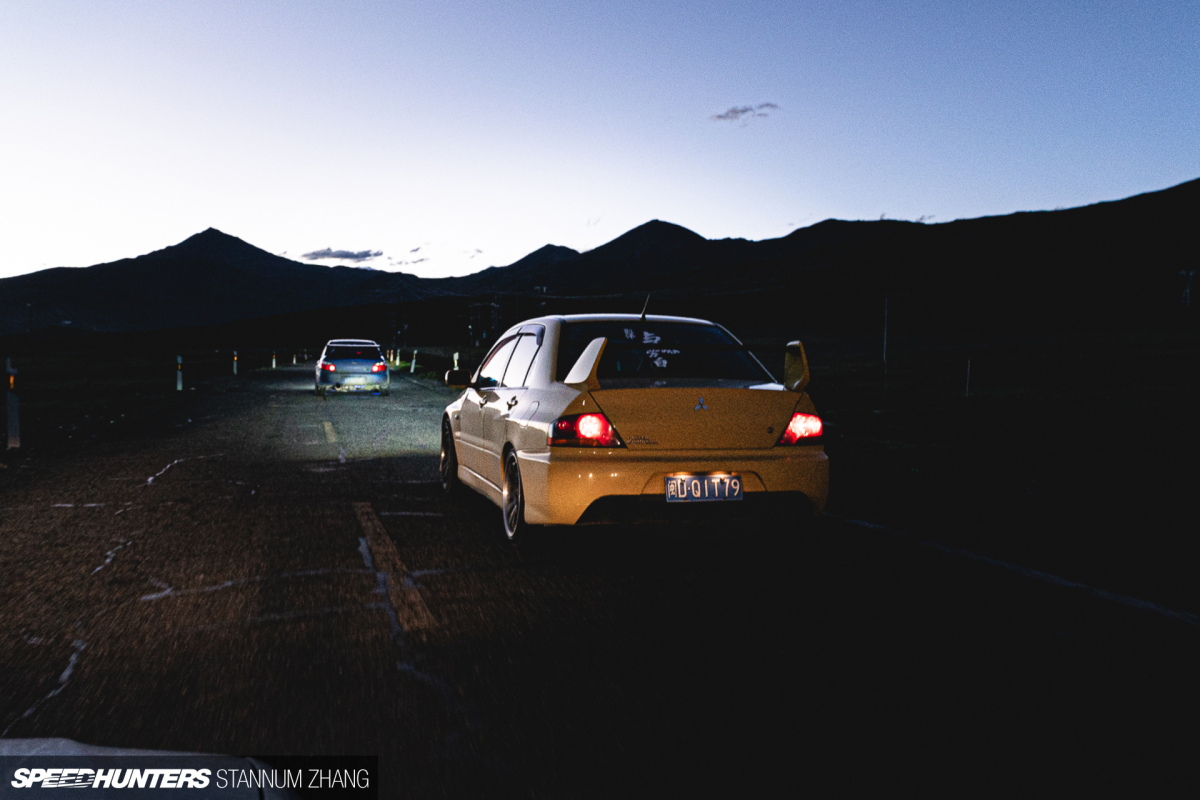 Before nightfall, we filled up all our cars with gas. To see snow-capped mountains as soon as possible the next day, we had to drive 200 kilometers at night. This was quite challenging because some places didn't have street lights, and we couldn't see rocks and potholes on the road.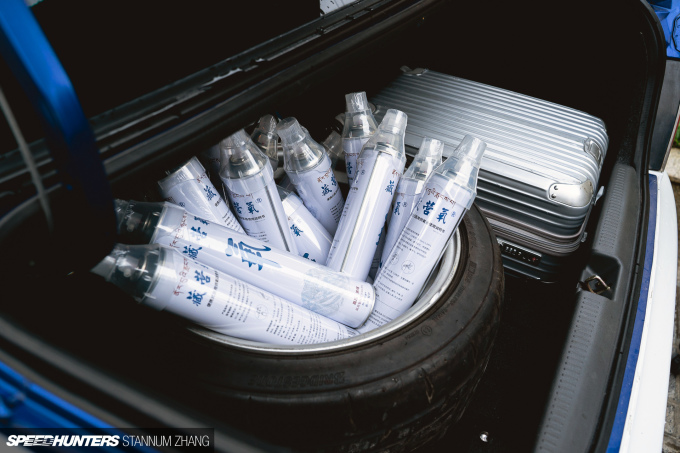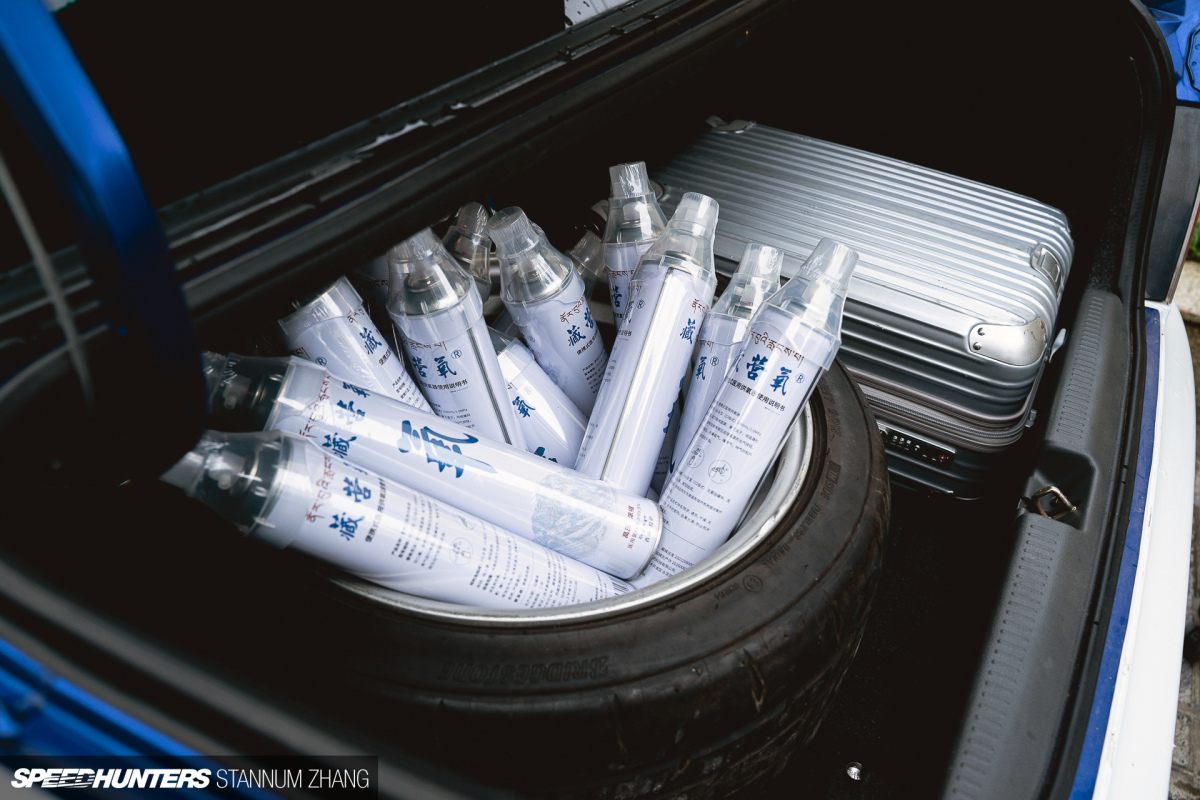 At this point, the owner of the Supra sadly had to drop out of the trip due to pulmonary edema, a serious form of altitude sickness where fluid collects in the lungs' air sacs making it extremely difficult to breathe. It's something that can happen to anyone. Our friend had to immediately return to a lower altitude area, otherwise he would be in grave danger. For our safety, we carried bottled oxygen for the rest of the trip.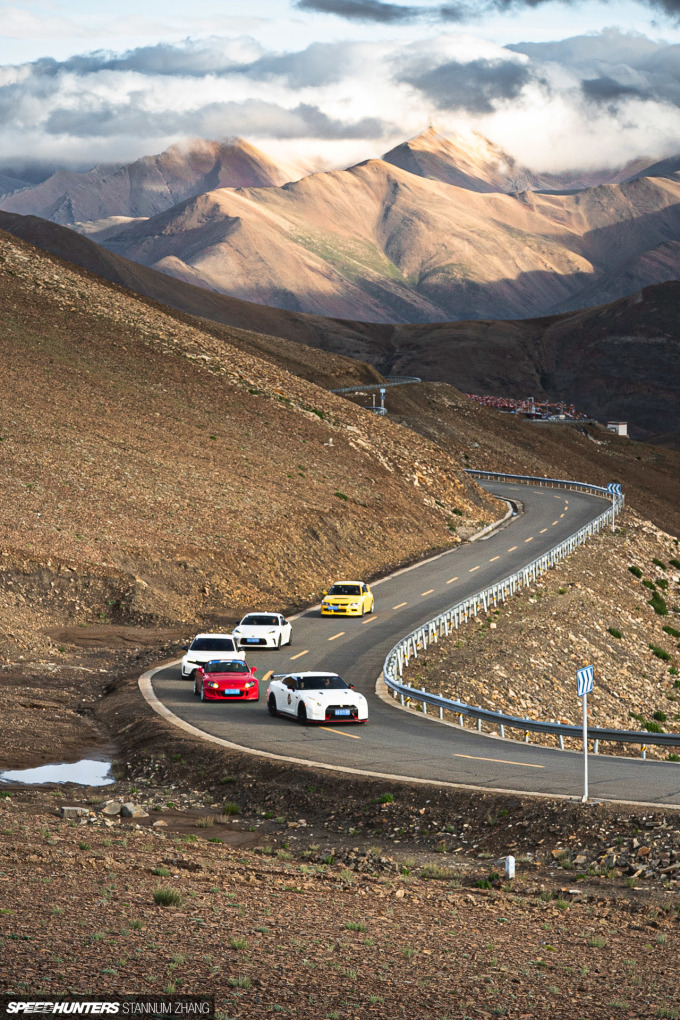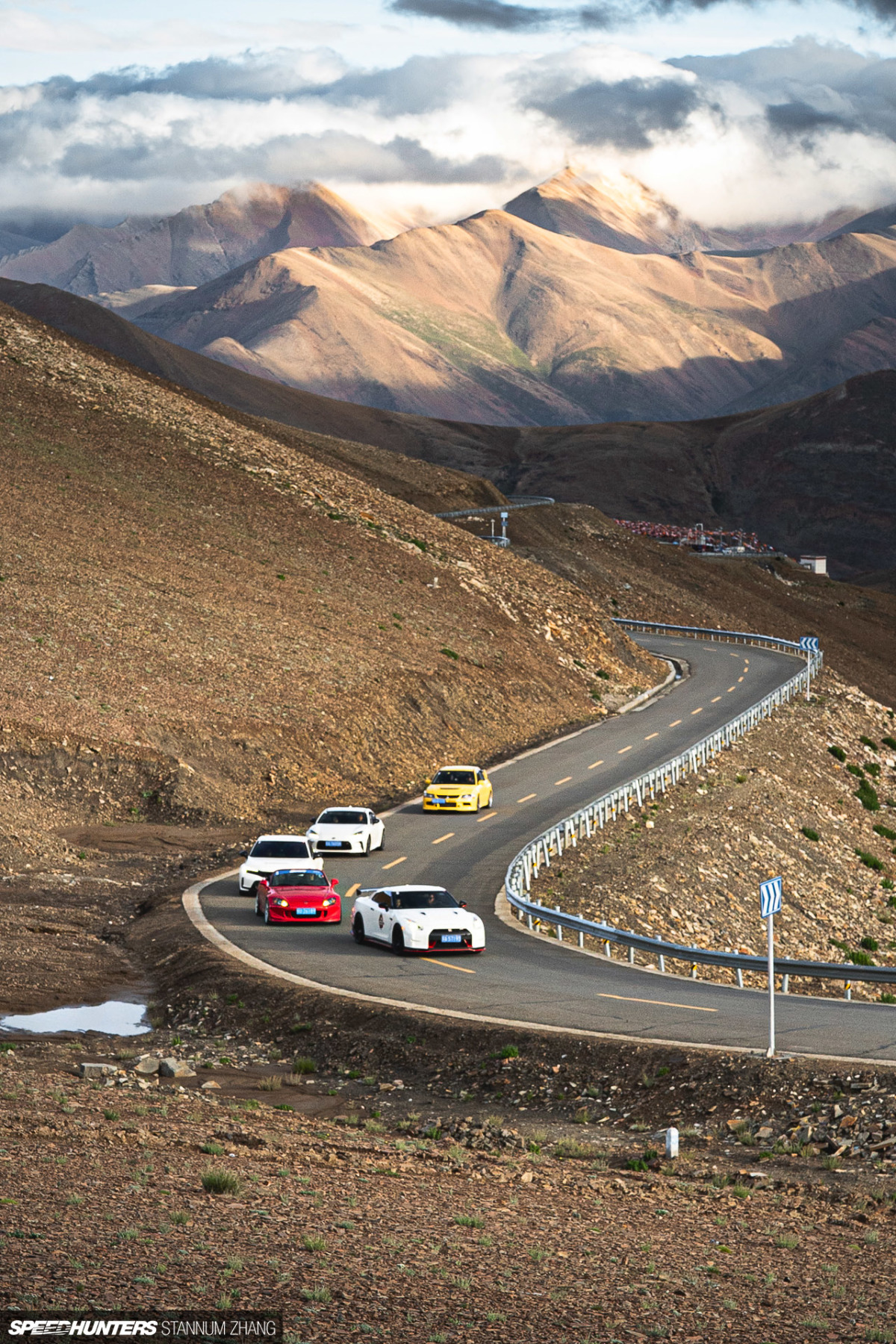 We expected to reach 5,300 meters on this day, so it was a climbing journey, like driving towards the clouds.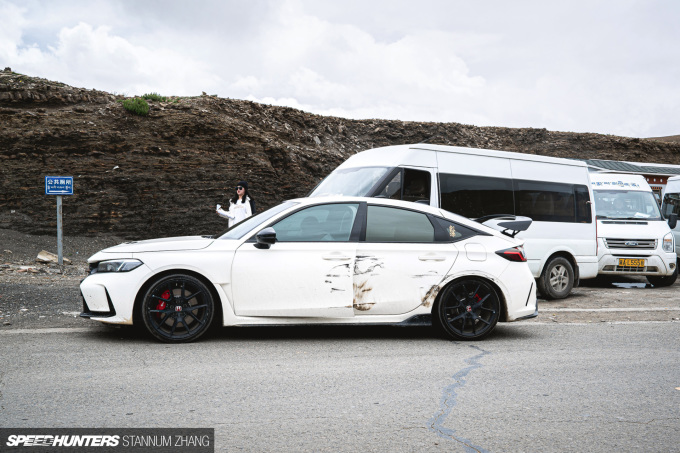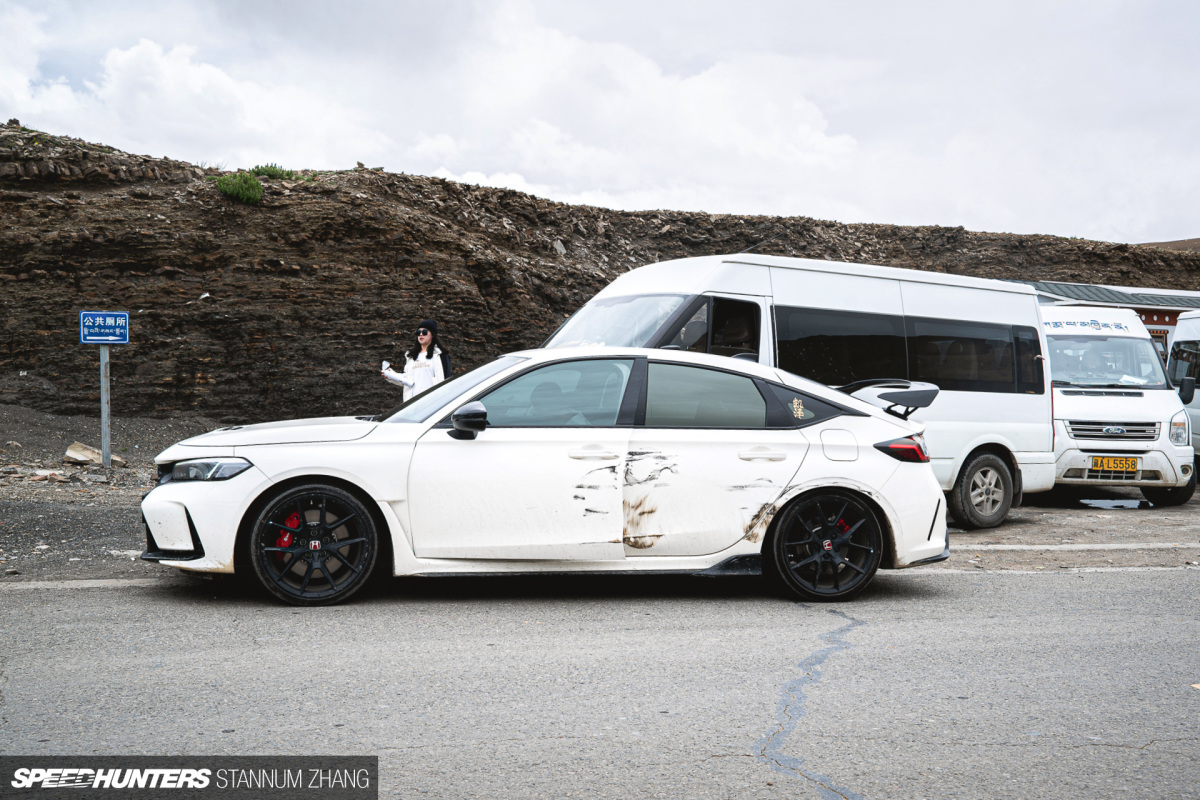 You always need to be on the look out and ready to take evasive action on these roads, and the owner of the FL5 Civic Type R learned it the hard way after a collision with another car. Thankfully, no one was hurt and the Honda's damage was only superficial.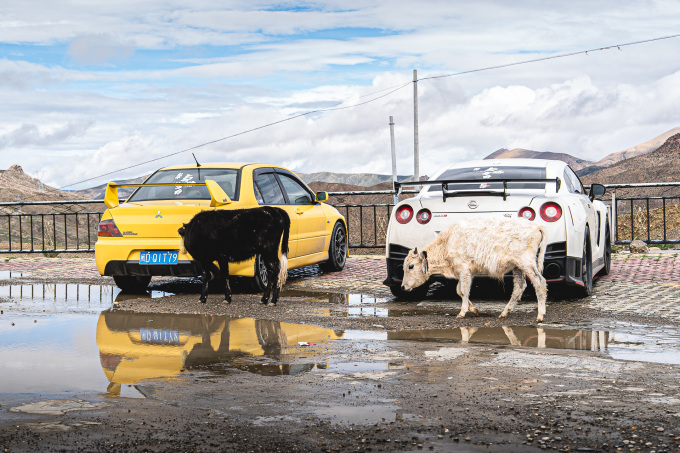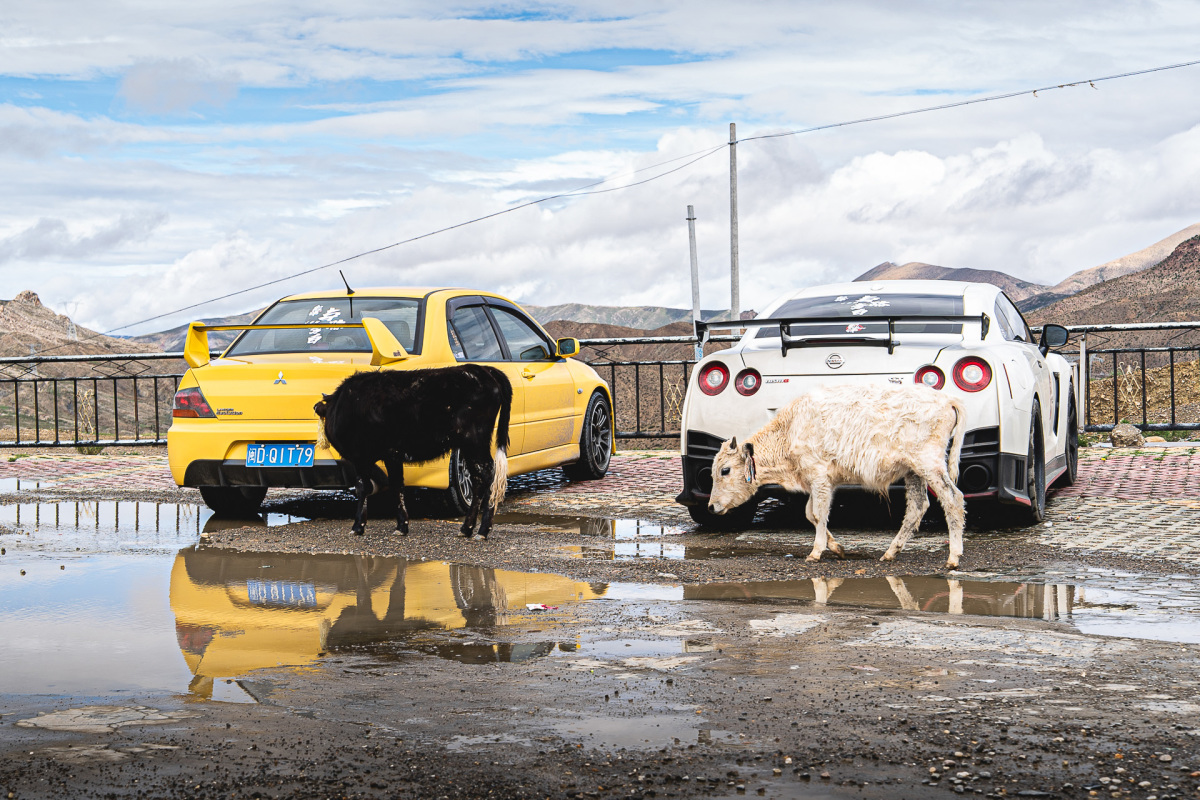 Along the way, we passed houses with Tibetan writing on them and free-roaming goats. Our cars and the animals together was quite a sight.
Taking these photos at 5,300 meters was extremely tiring because the air was very thin. Even if you walked slowly, you ended up panting and soon had a headache because of the lack of oxygen. You can see that we were already higher than most Himalayan peaks at this location, making it one of the best places to view Mount Everest from.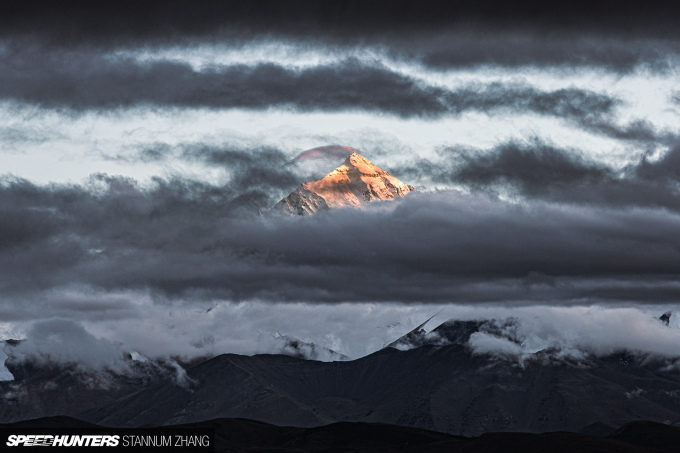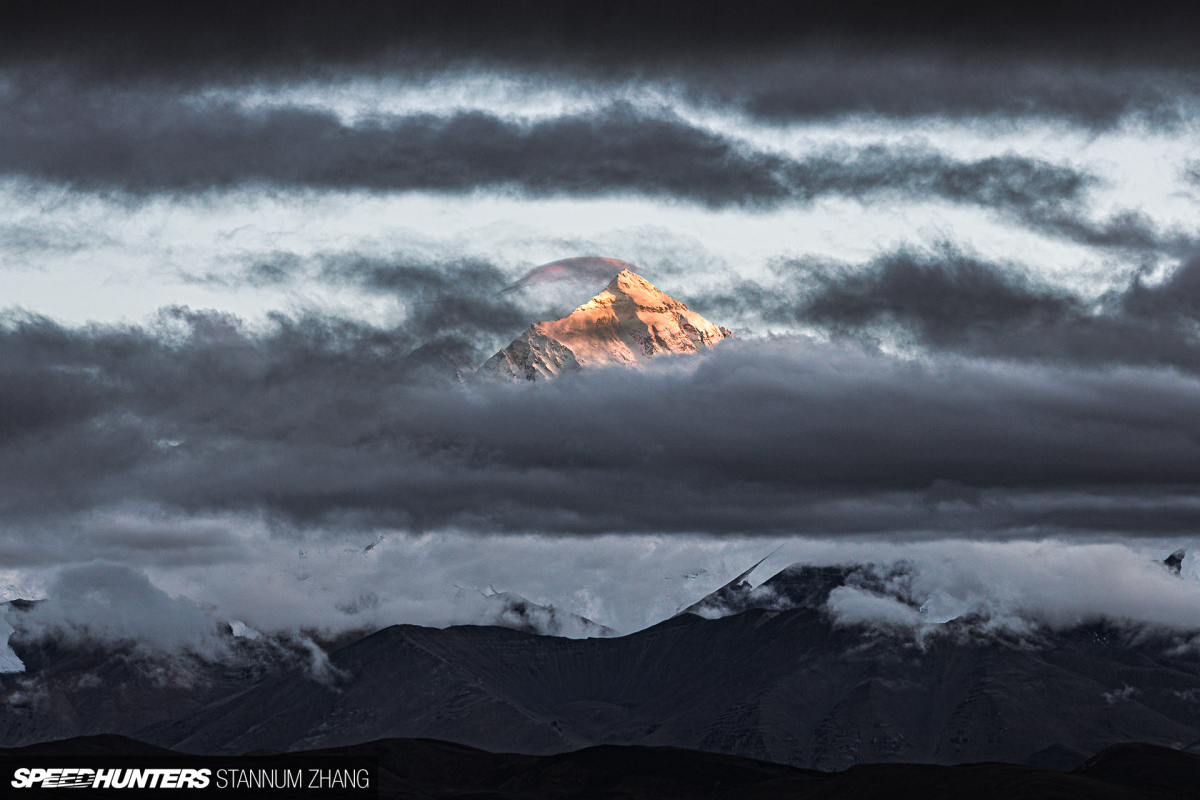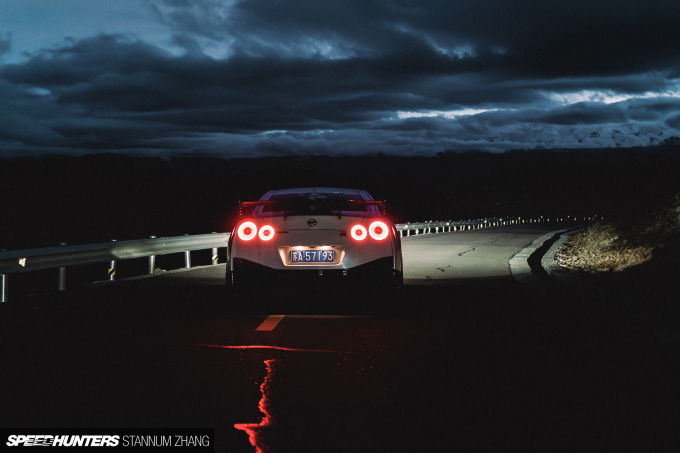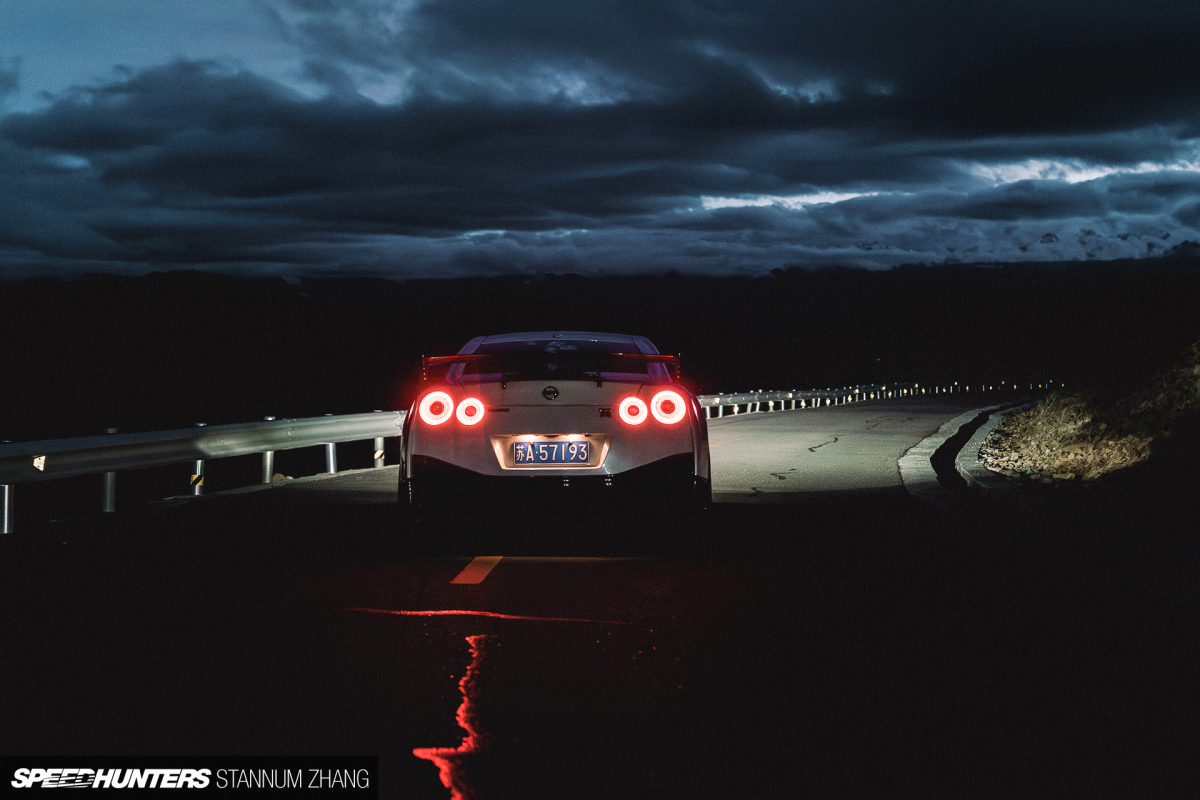 Later, we witnessed a stunning scene: the world's highest mountain – 8,848 meters above sea level – had broken free from the dark clouds. By sunset, there was a red glow cast upon on Everest's majestic peak. It was so huge, almost twice as high as any other snow-capped mountain we could see.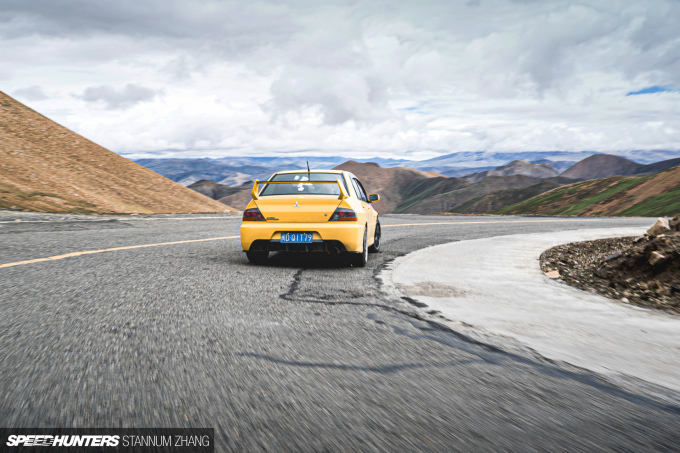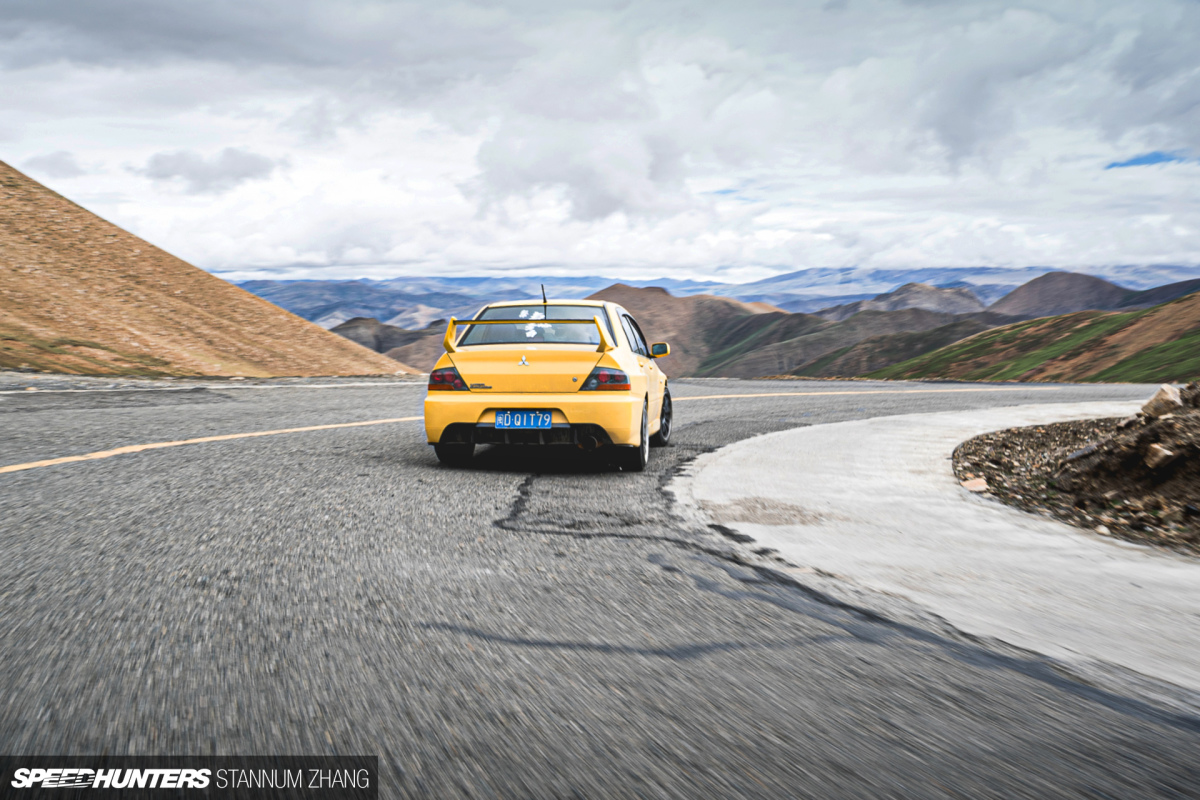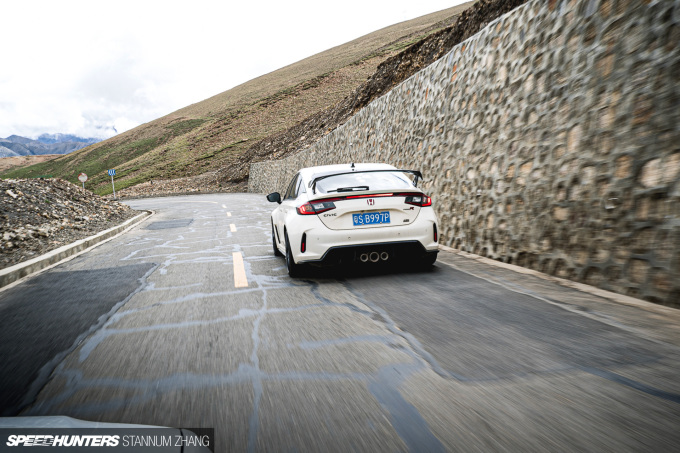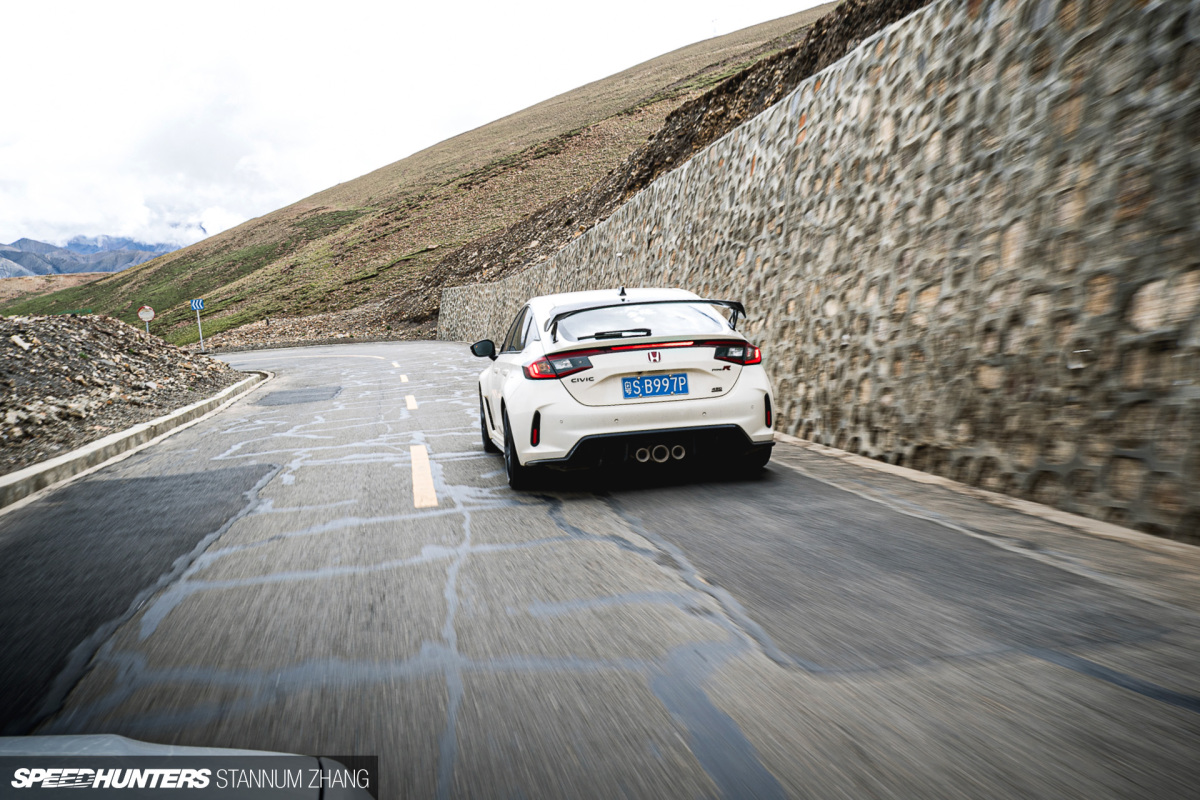 A few days later, we started to descend the mountain and head towards other lakes and snow mountains. It's hard to say why, but I always feel that photographing JDM performance cars on downhill winding roads is such a cool thing. You have an irresistible sense of speed and impact.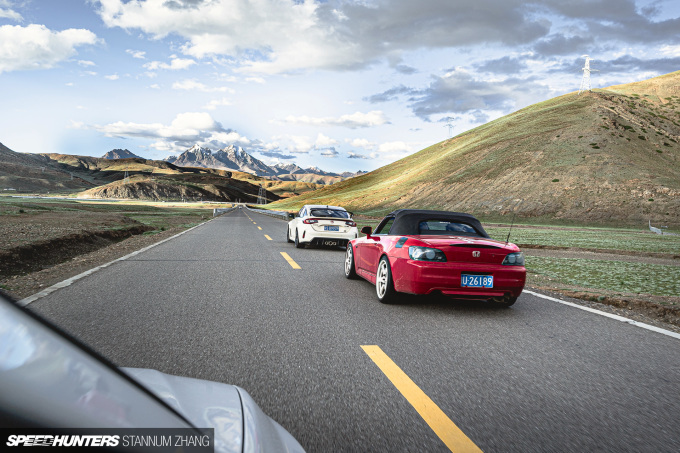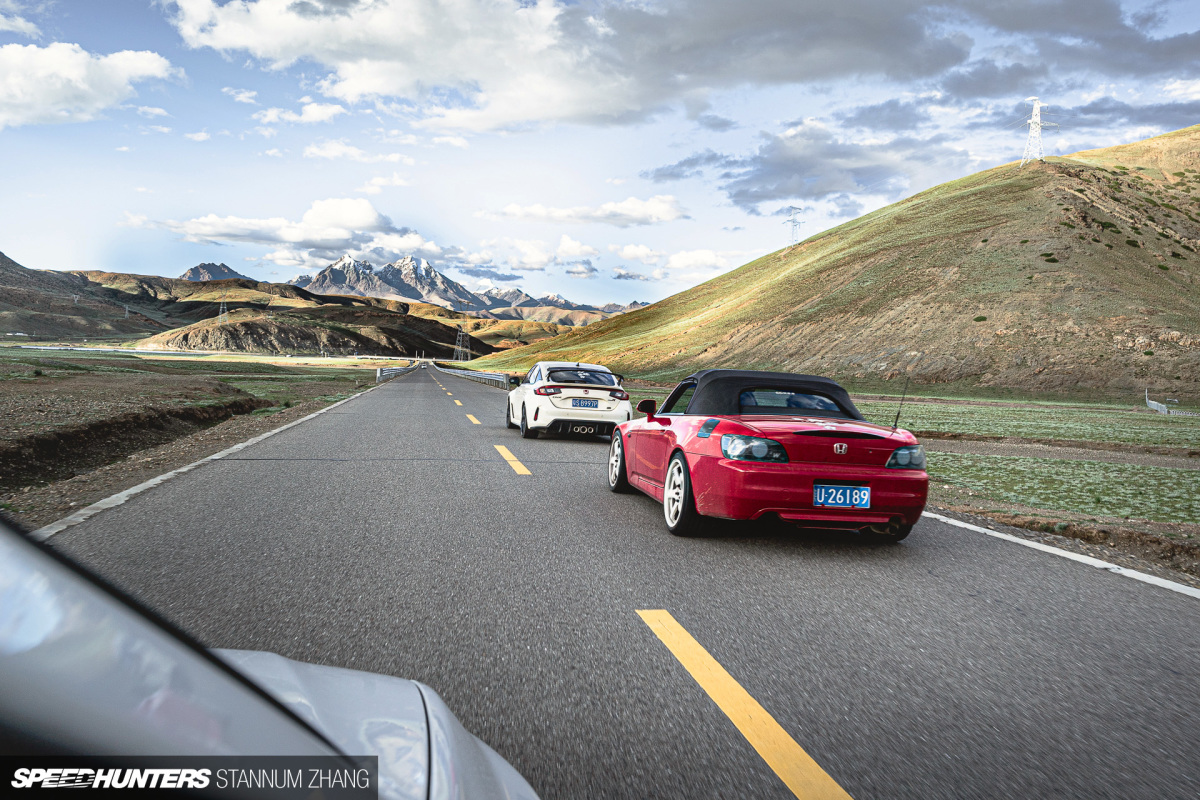 After a long drive, we approached another snow mountain, which our two Hondas from different eras sprinted towards. When the F20C's VTEC kicked in, the valley echoed with some sweet intake and exhaust sounds.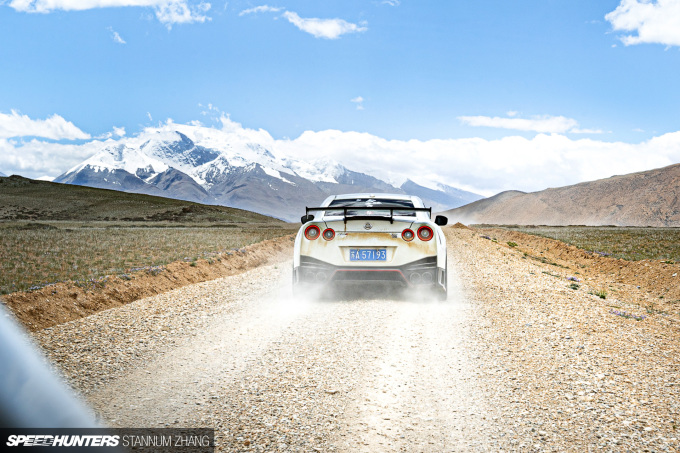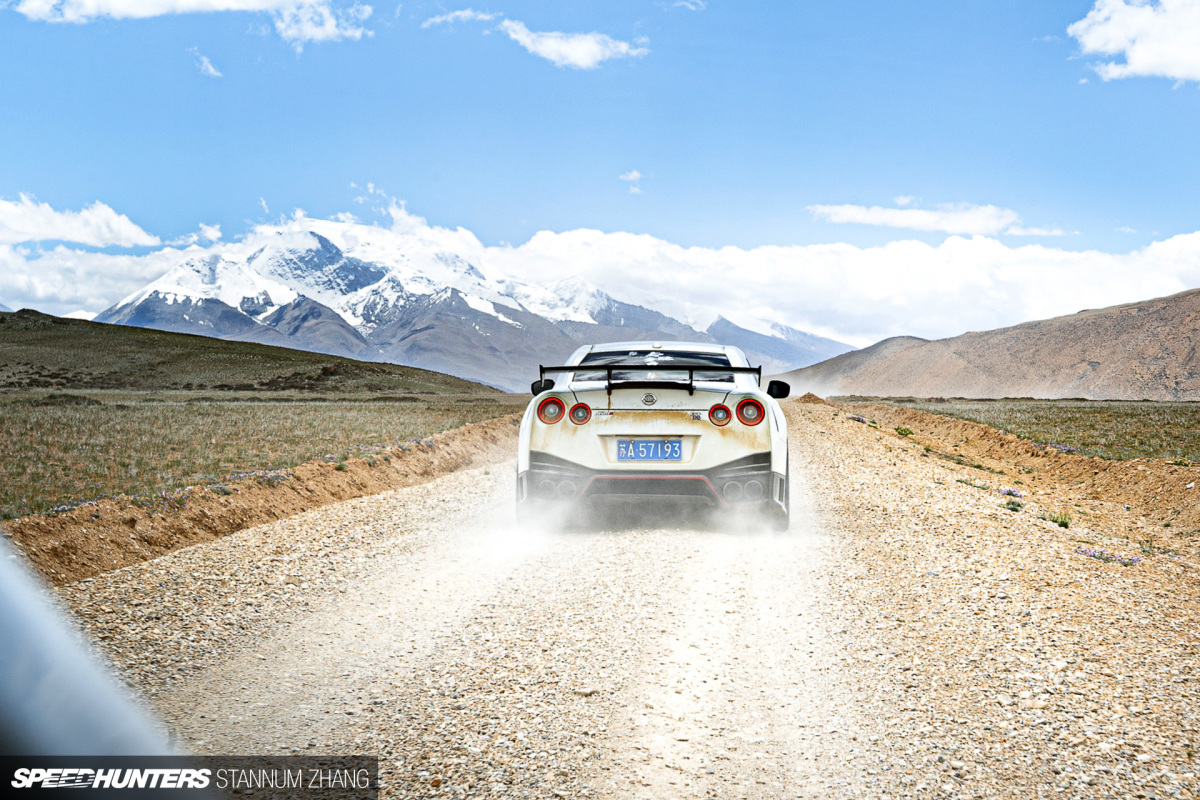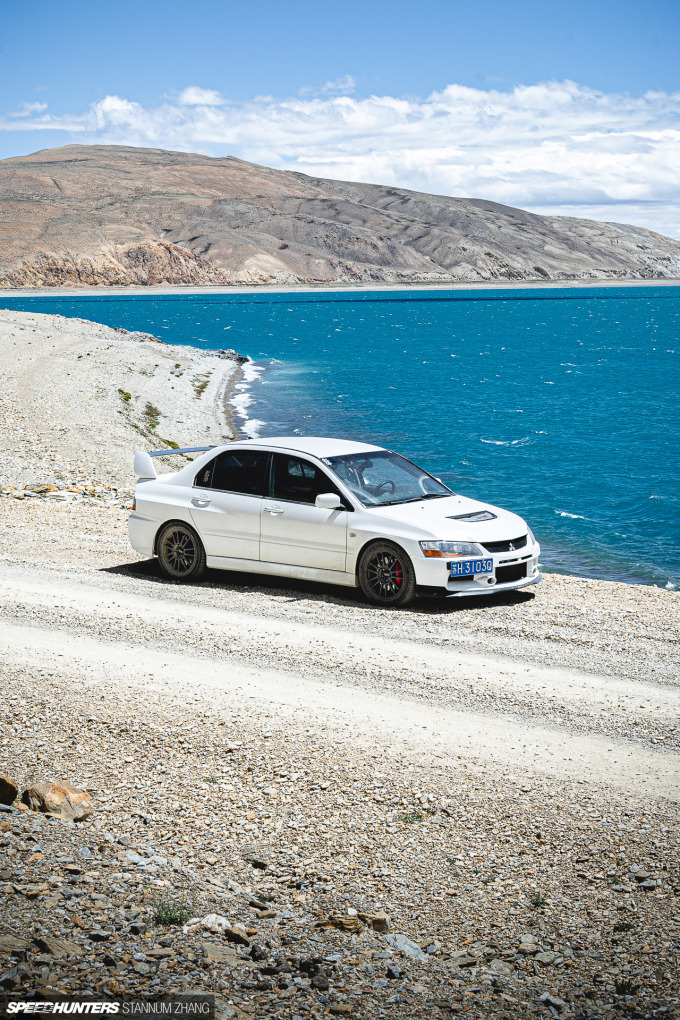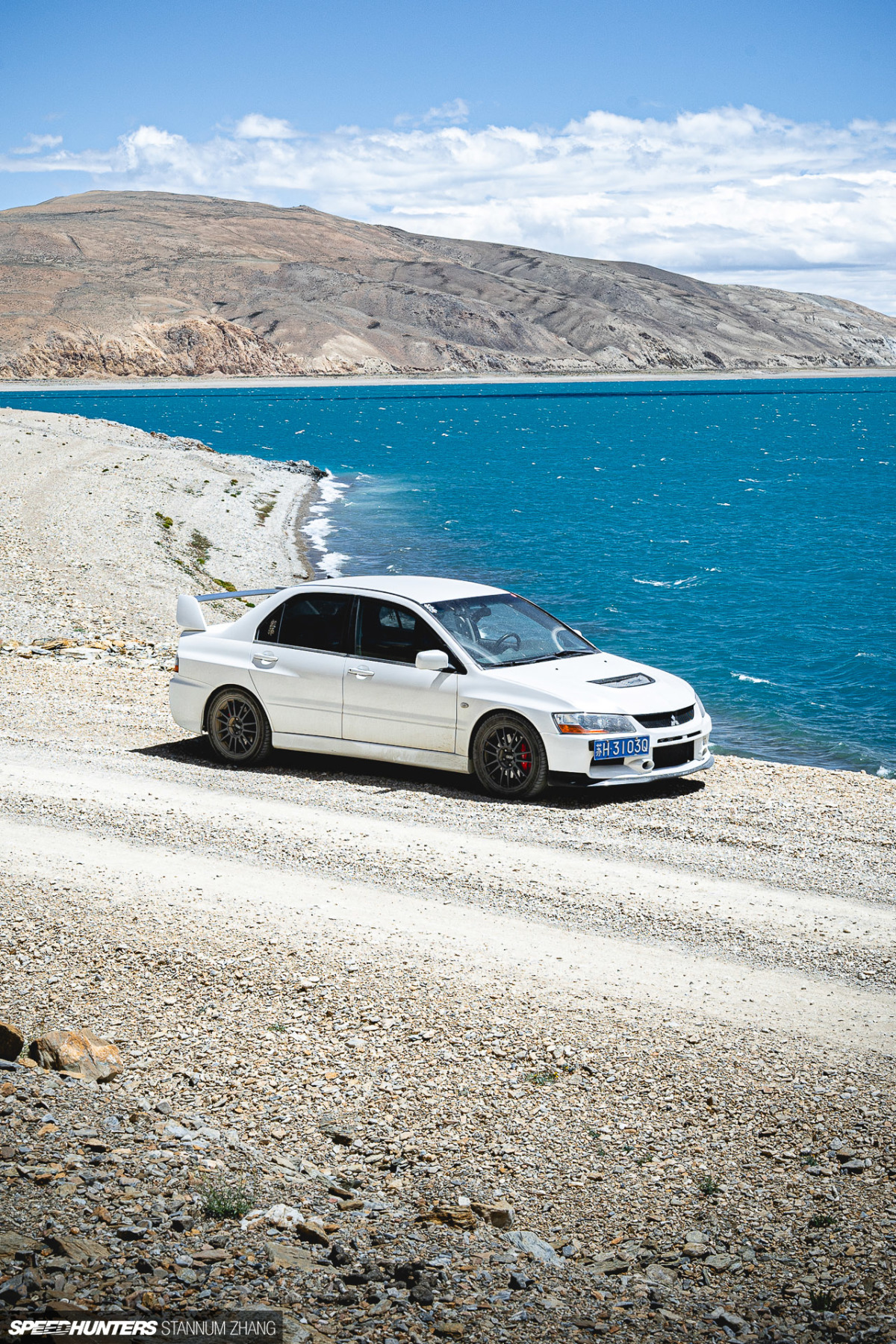 On another day, we visited 'Ghost Lake' – our nickname for it. Its official name is Rakshas, which is also part of Tibetan culture. I'm not sure why it looks this way, but the lake's water color was simply amazing.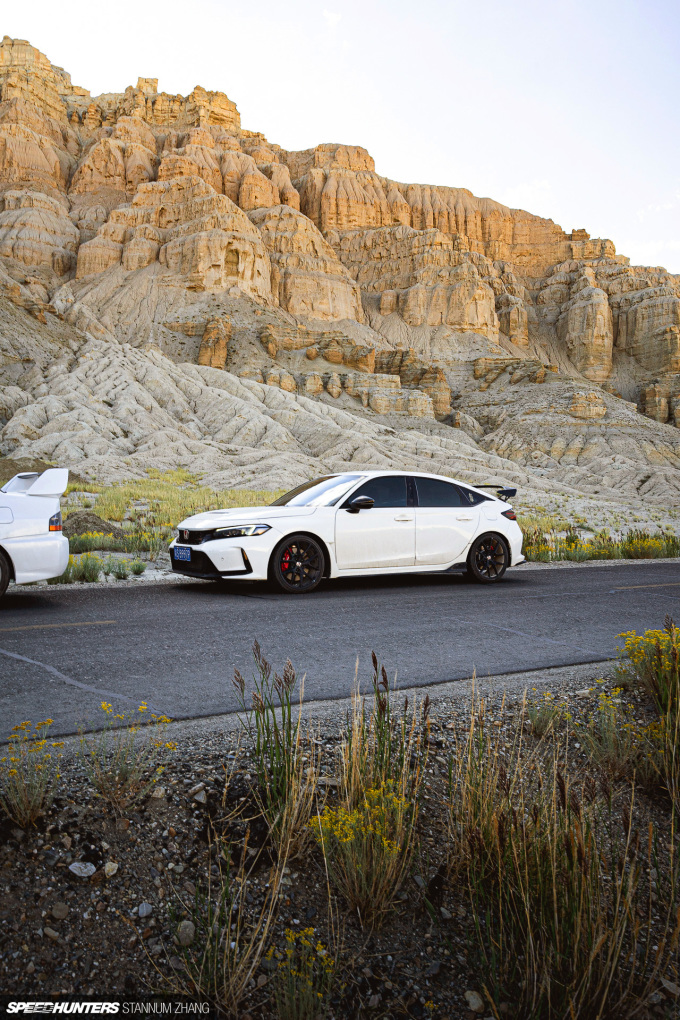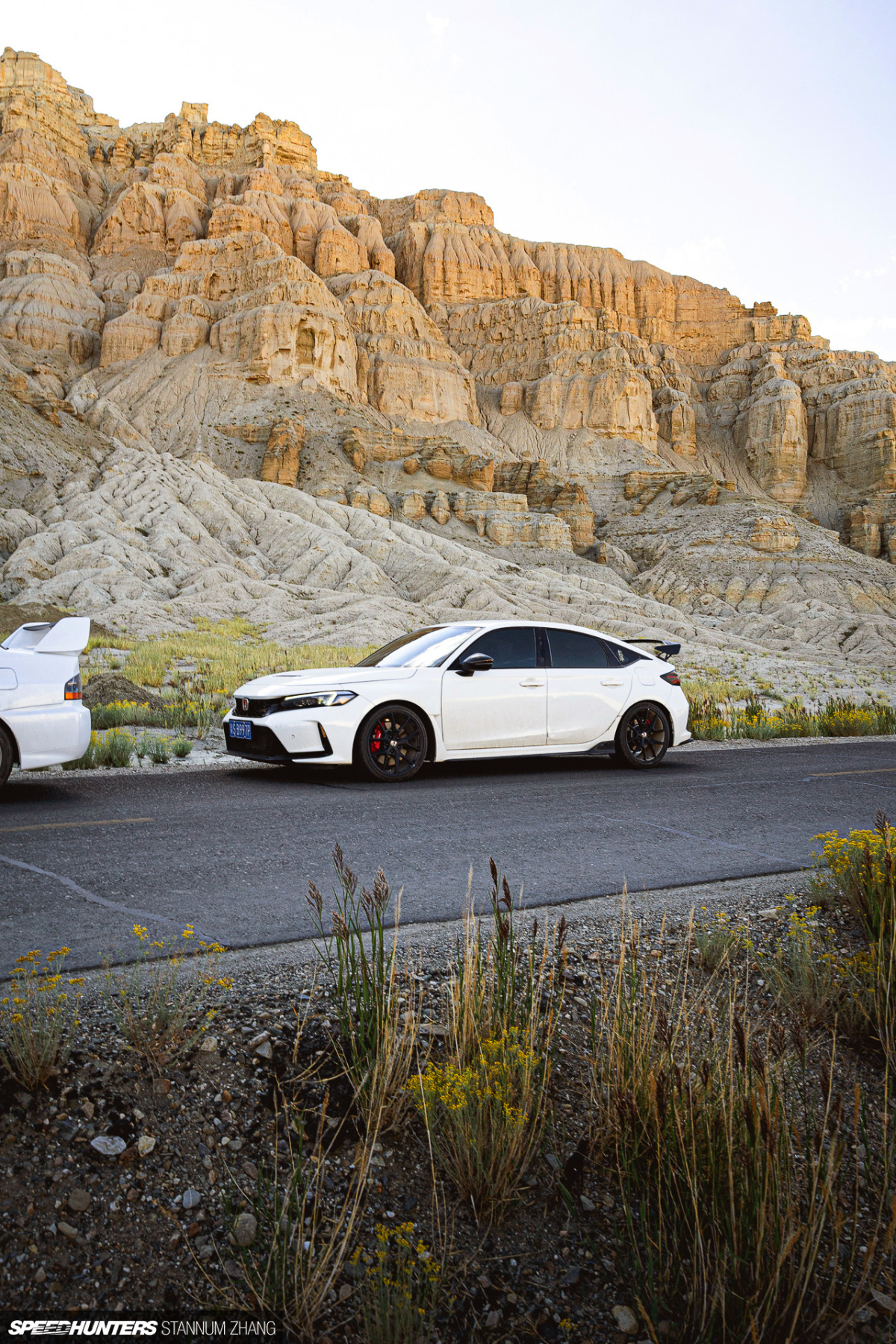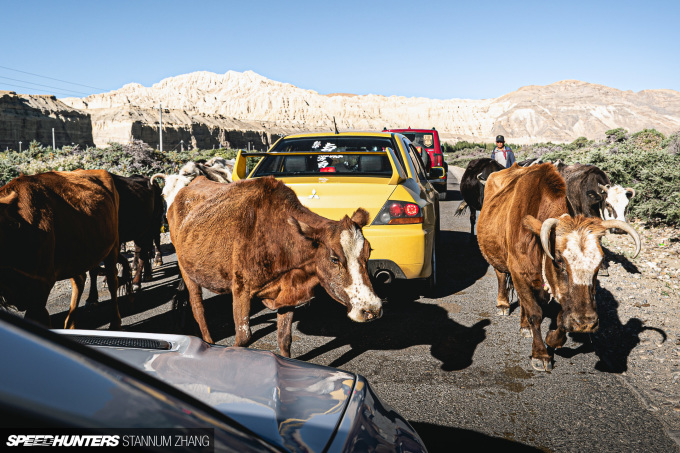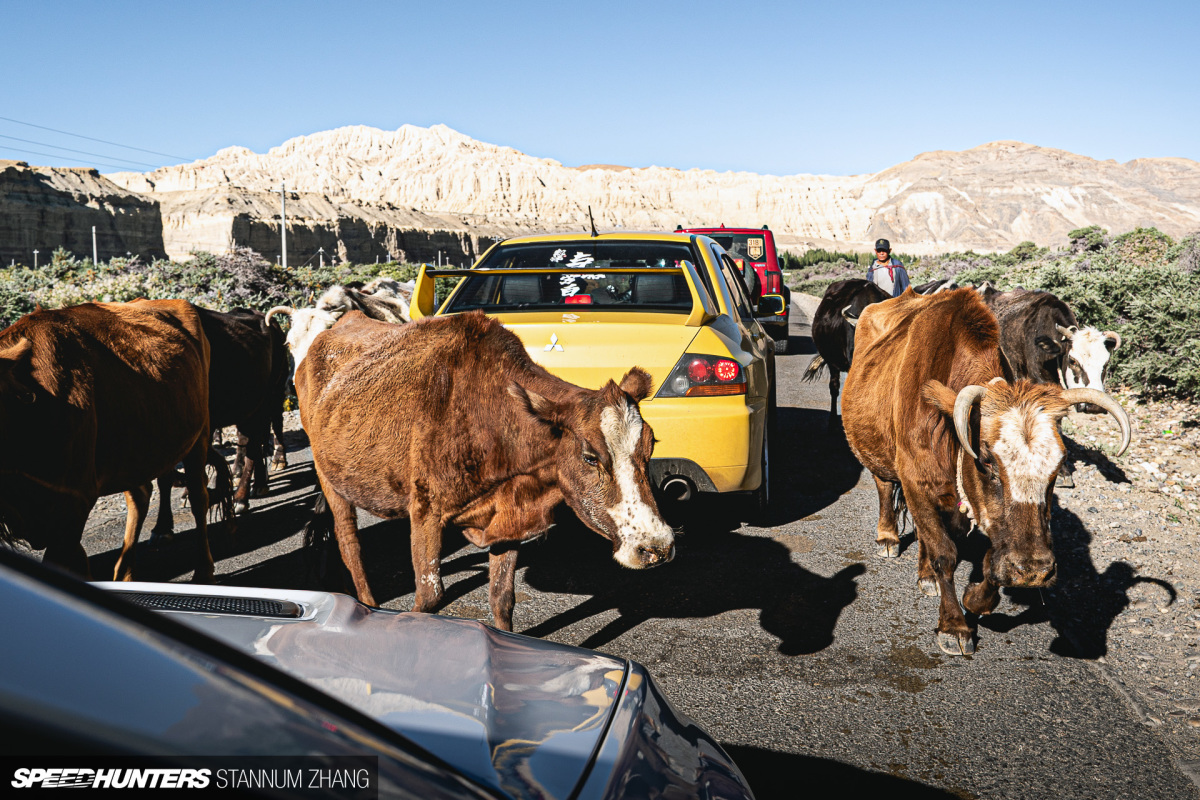 This unique geological formation is located in Zhada Earth Forest National Geopark. Here, we also encountered a large number of goats and cattle on the road, all belonging to Tibetan residents. The animals didn't seem all that fazed by our cars, so I was able to take these photos surrounded by them.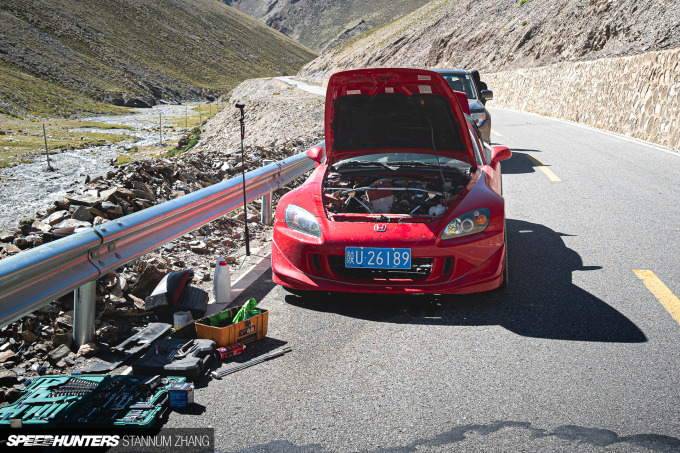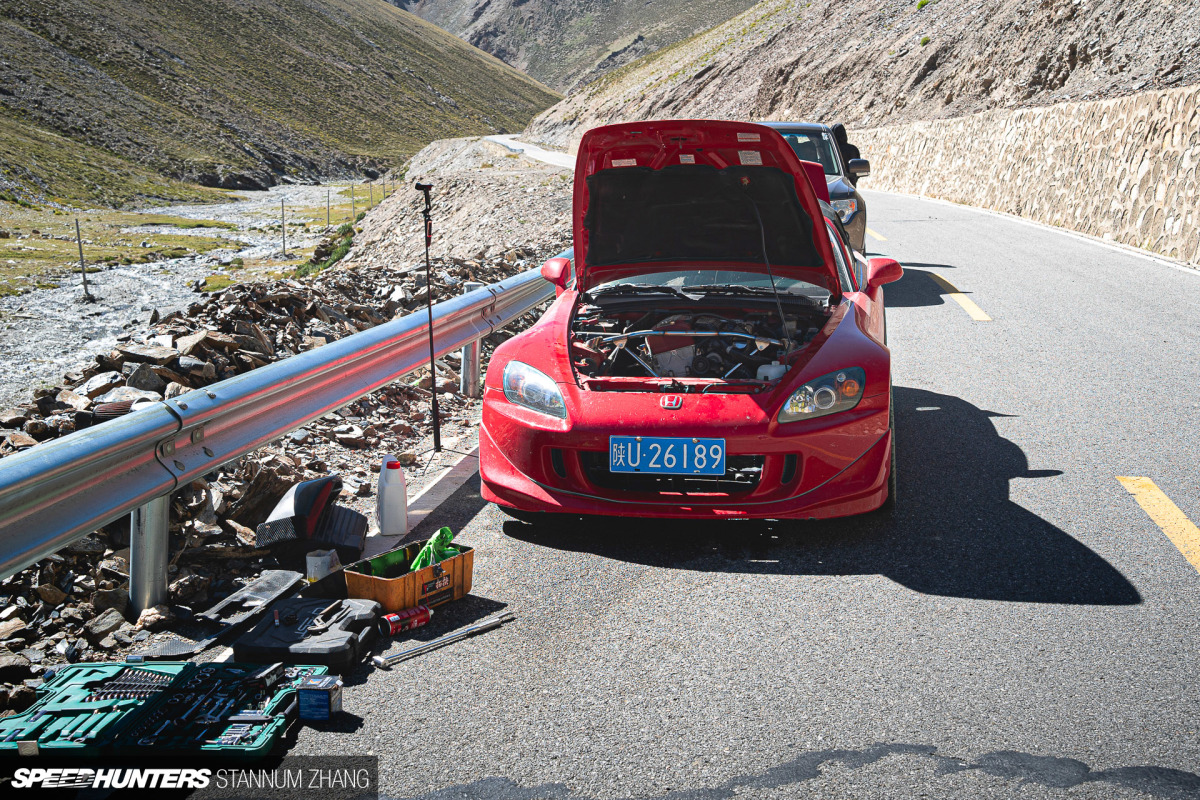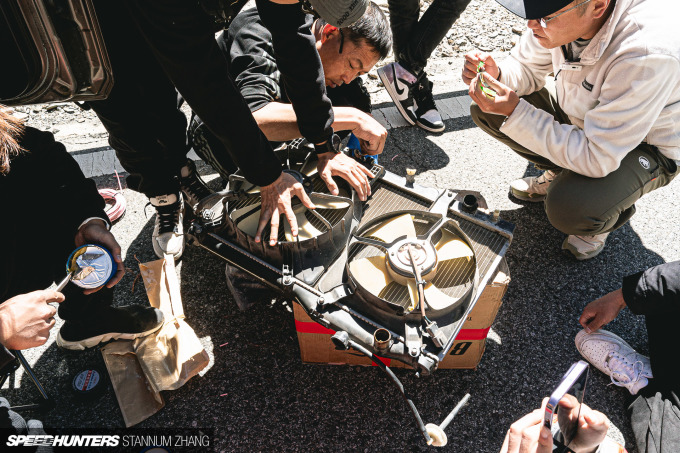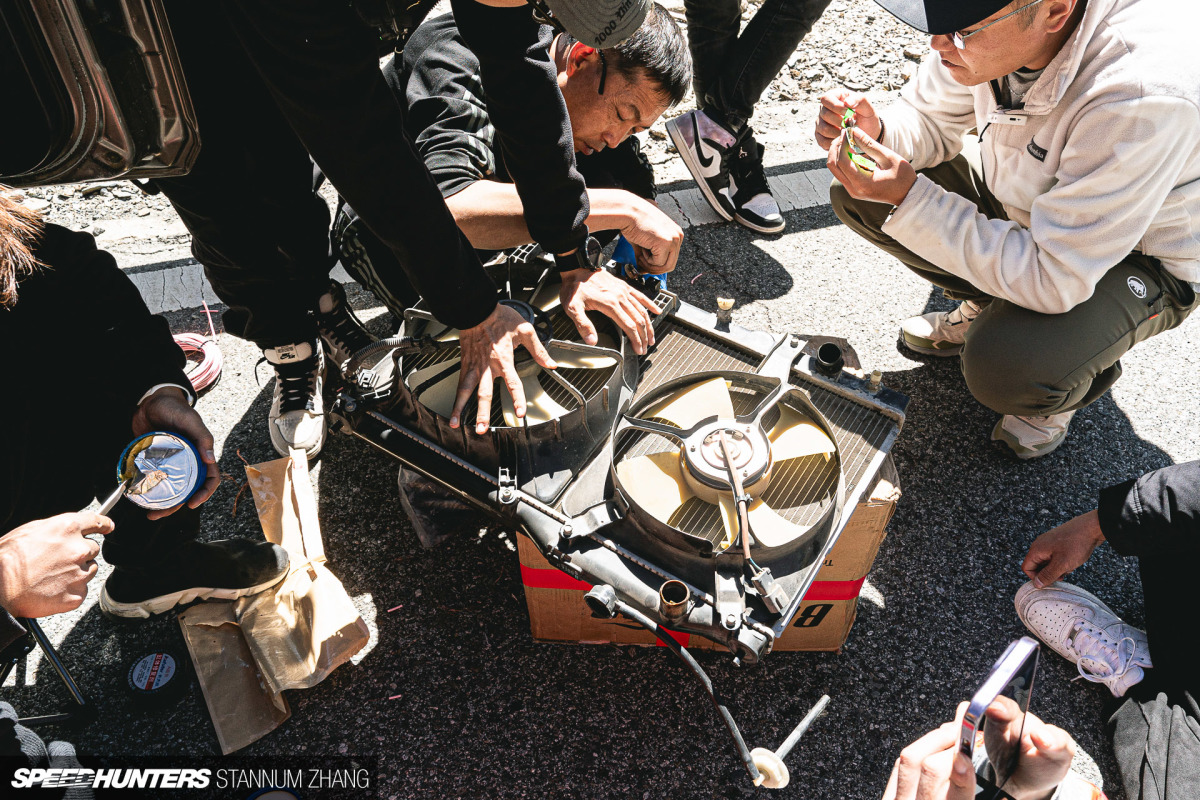 Not long after, the Honda S2000's radiator was unfortunately punctured by a rock on the mountain road. In no-man's land, at an altitude of 4,600 meters and with no 4G signal, we had to disassemble and repair it on the spot, which was an experience in itself.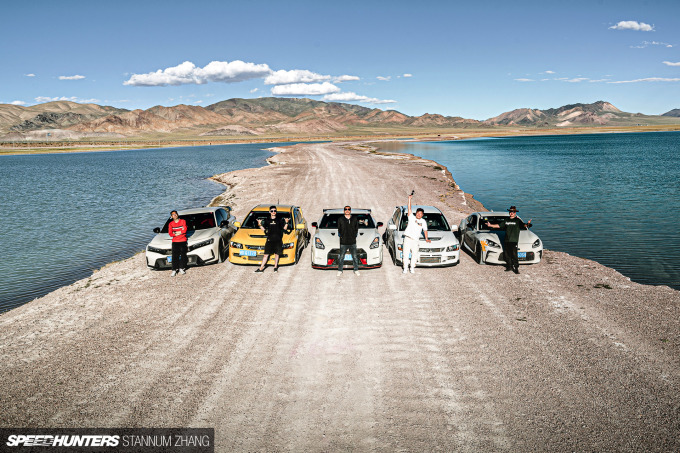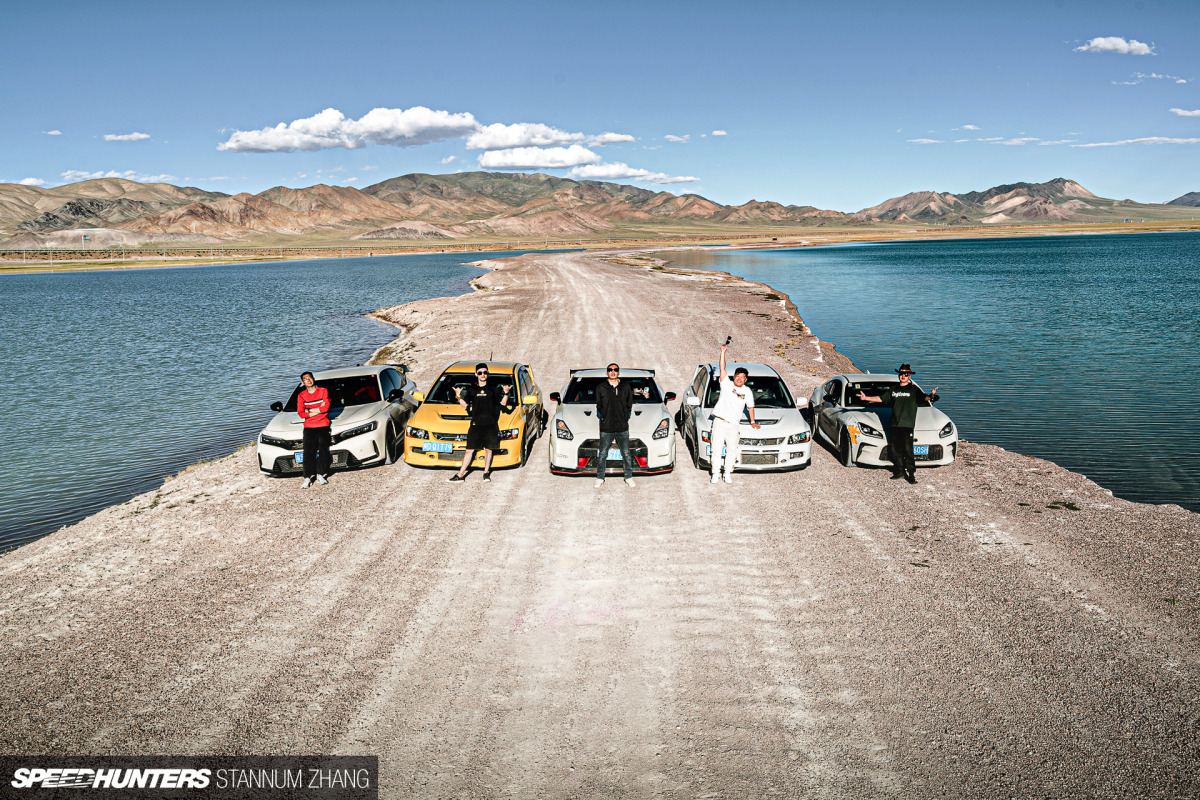 We spent 15 days on this adventure to Tibet, covering 4,000 kilometers along the way. The highest altitude we reached was 5,481 meters, with an average altitude of 4,500 meters for the entire road trip.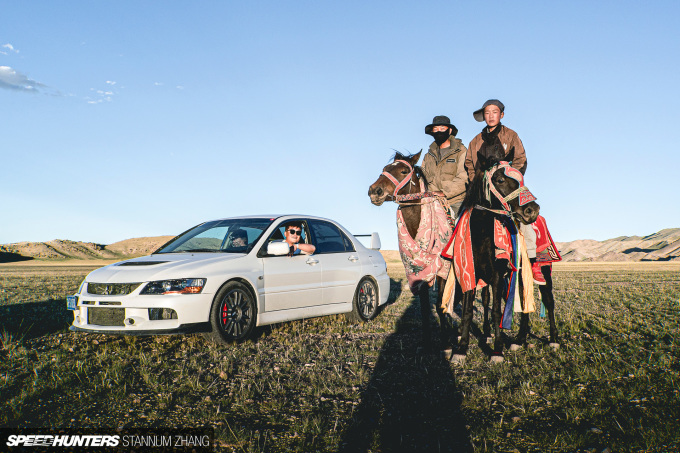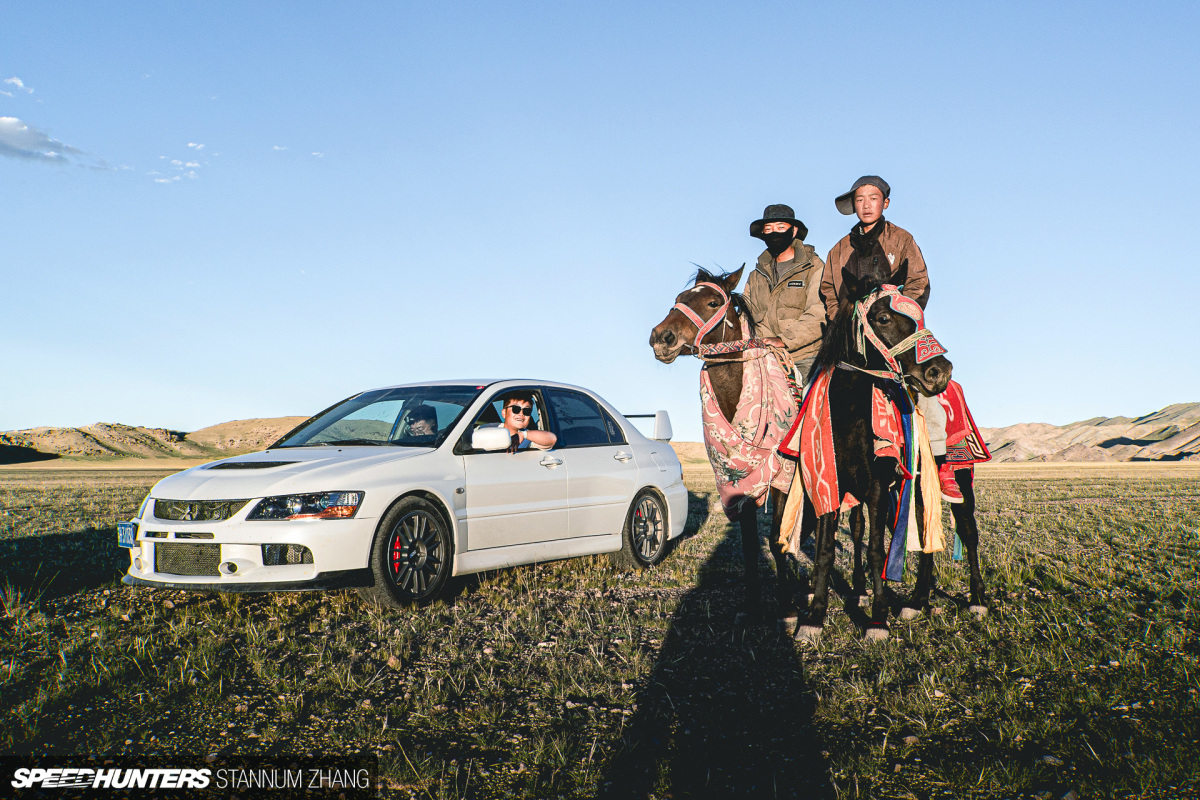 On the last day, we met two Tibetan children who looked only 16 or 17 years old. They were living with their families on the grassland over 5,000 meters above sea level, training horses for competitions. They were very interested in our cars – especially the Mitsubishi Lancer Evolution IX – and asked me to record this special moment for them – and us.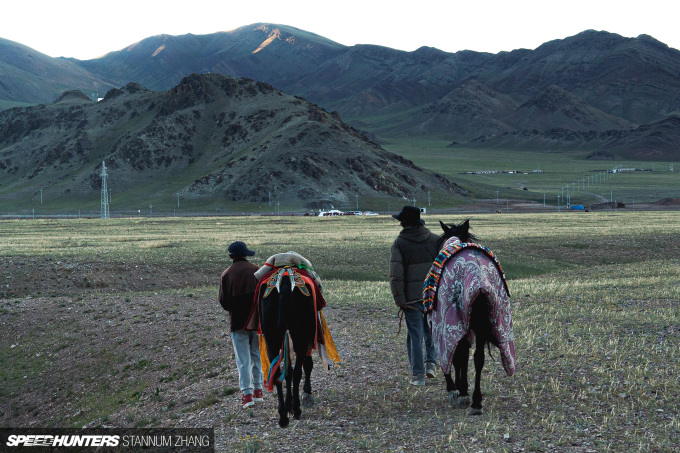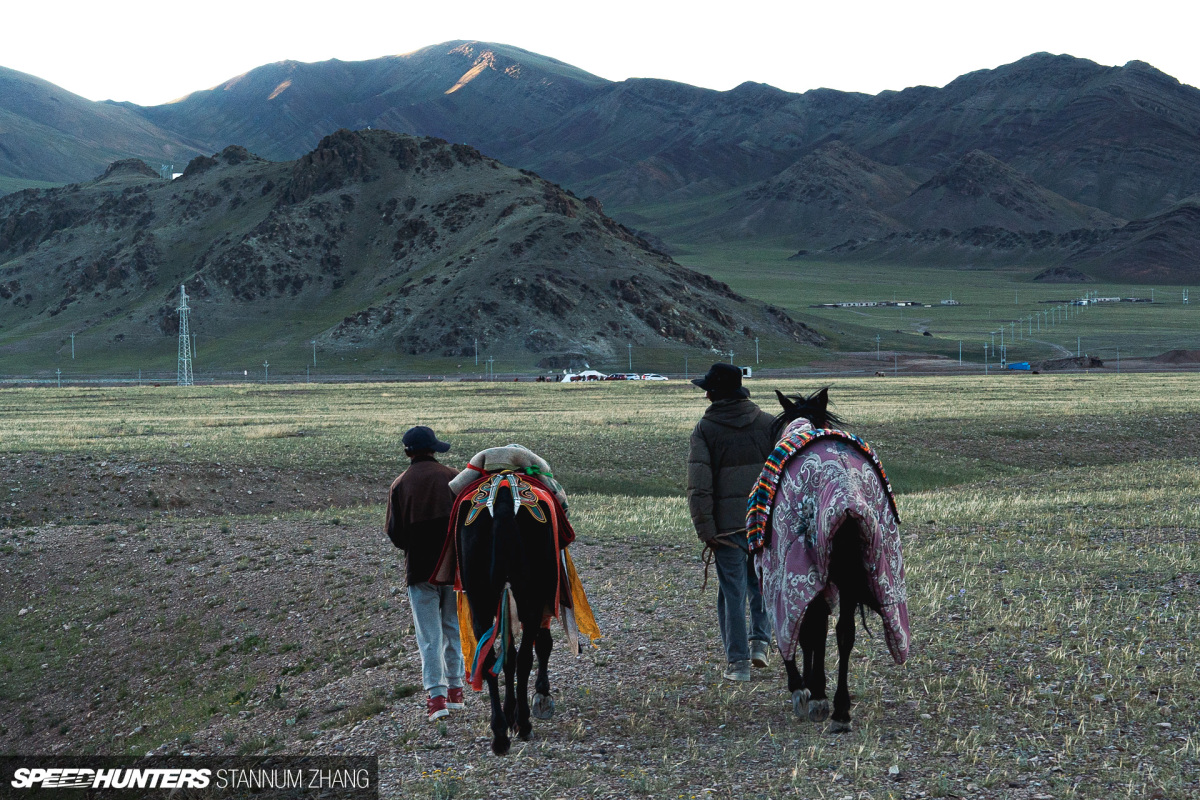 I'm honored to be able to share this experience with everyone. Along the way, many people expressed their love for JDM cars, which are rarely seen in Tibet. Our lives may be different, but our love for cars is the same. I can highly recommend a visit to Tibet, China. It truly is a beautiful place.
Stannum (SN431) Zhang
IAMTHESPEEDHUNTER related stories on Speedhunters
How To join the IATS program: We have always welcomed readers to contact us with examples of their work and believe that the best Speedhunter is always the person closest to the culture itself, right there on the street or local parking lot. If you think you have what it takes and would like to share your work with us then you should apply to become part of the IAMTHESPEEDHUNTER program. Read how to get involved here.