Just to get the obvious out of the way first; this car is really, really f*cking loud.
I'm not talking mild levels of discomfort either. Get close enough to this car as passes at full throttle and it feels like someone has stuck a screwdriver into your ear. It's both beautiful and brutal at the same time, such is the attraction of a custom four-rotor 26B engine.
This is James Deane's FD3S Mazda RX-7, but what might surprise you, is that it's not the newest car in his stable. In fact, it's probably the oldest. Despite competing around the world in one of his other 1,000+hp Falken-liveried builds, or in Formula Drift in an RTR Mustang, the RX-7 has always been around, lurking in the background.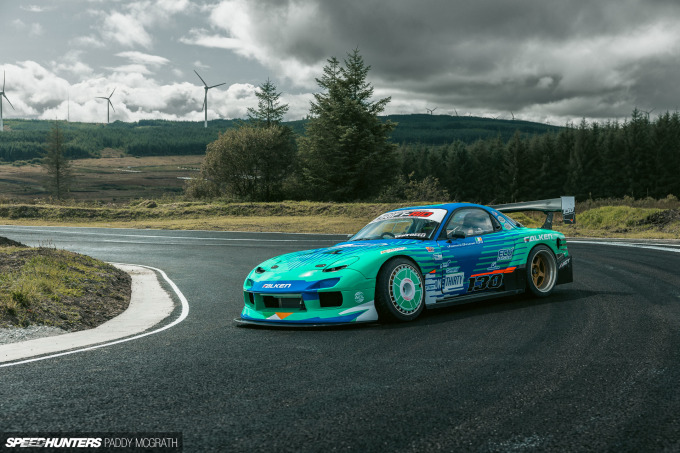 From memory (which being honest, isn't great these days), James debuted this car in 2010 and won the Irish Prodrift Series with a circa-500hp SR20DET fitted up front. He competed with the RX-7 again in 2012, and then it became a demonstration car, even featuring on Goodwood's most famous hill.
Despite the high-revving nature of the later-installed SR20VET, which occasionally made people think it was still rotary-powered, there was always a goal to return the car to its Wankel roots. To make up for lost time, James decided to fit twice the number of rotor housings that the Mazda originally came with.
Of course, you'll want to hear this car while reading about it.
I missed the debut of the car at this year's LZ Festival at Mondello Park, but made sure to get along to a recent test and tune day at 360 Motorsports Park in the (very) south-west of Ireland. I'm not sure the Kerry countryside was prepared for what was soon to be unleashed, but I enjoyed the idea of someone away in the distance hearing the four-rotor motor at full noise and trying to figure out what it was.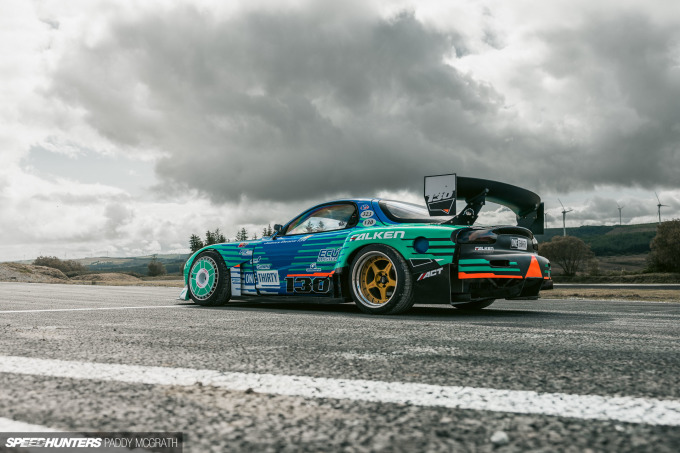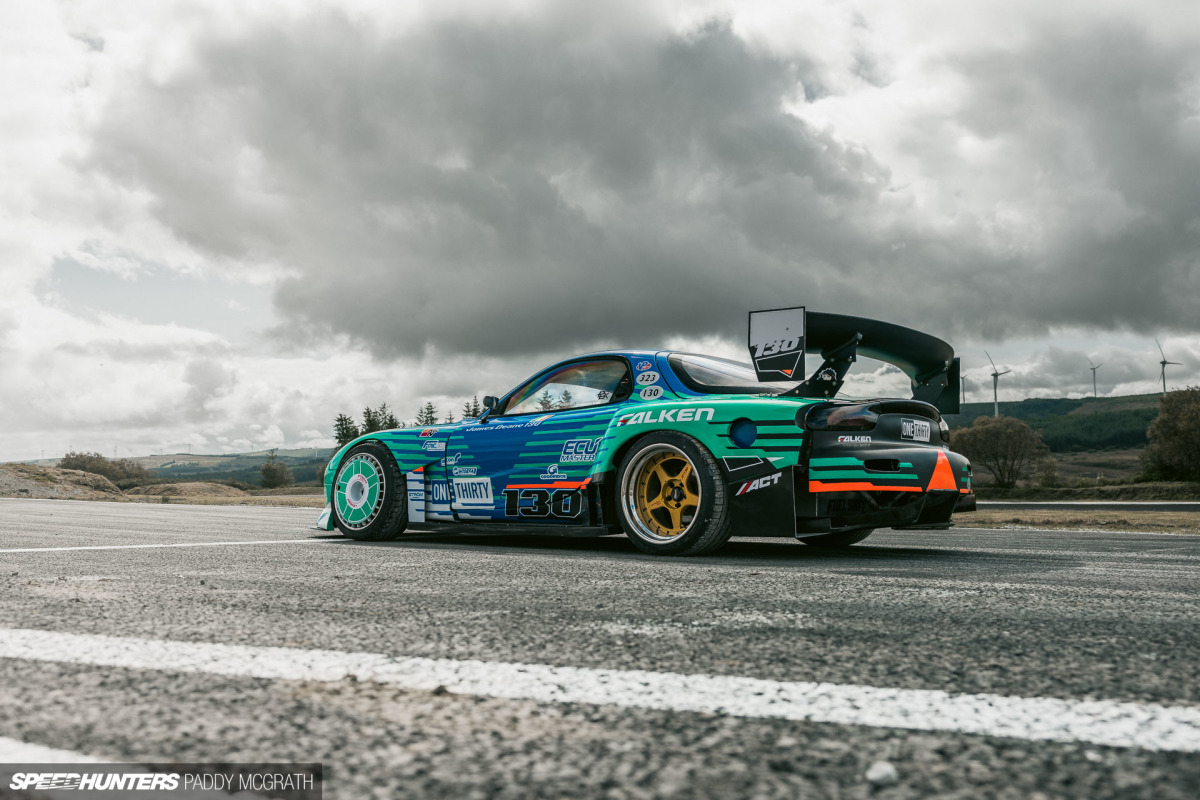 Aesthetically, the car has been refreshed from its previous guise, too. The hints as to what lurks beneath its skin are only obvious to those that know.
The aero front wheel covers and custom made Ström wheels were purposely created to reference the legendary '91 24 Hours of Le Mans-winning 787B.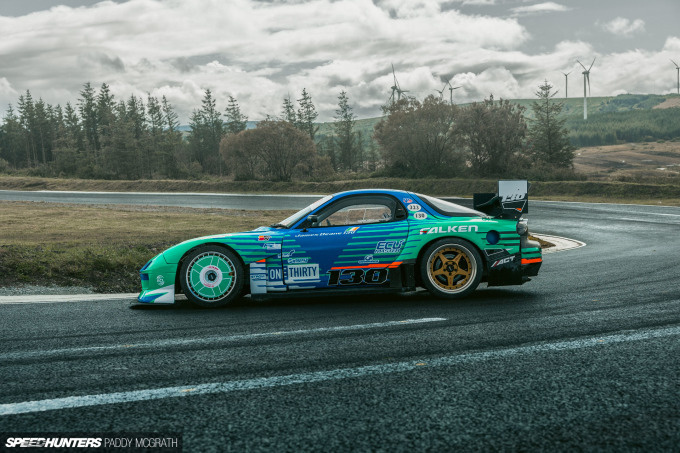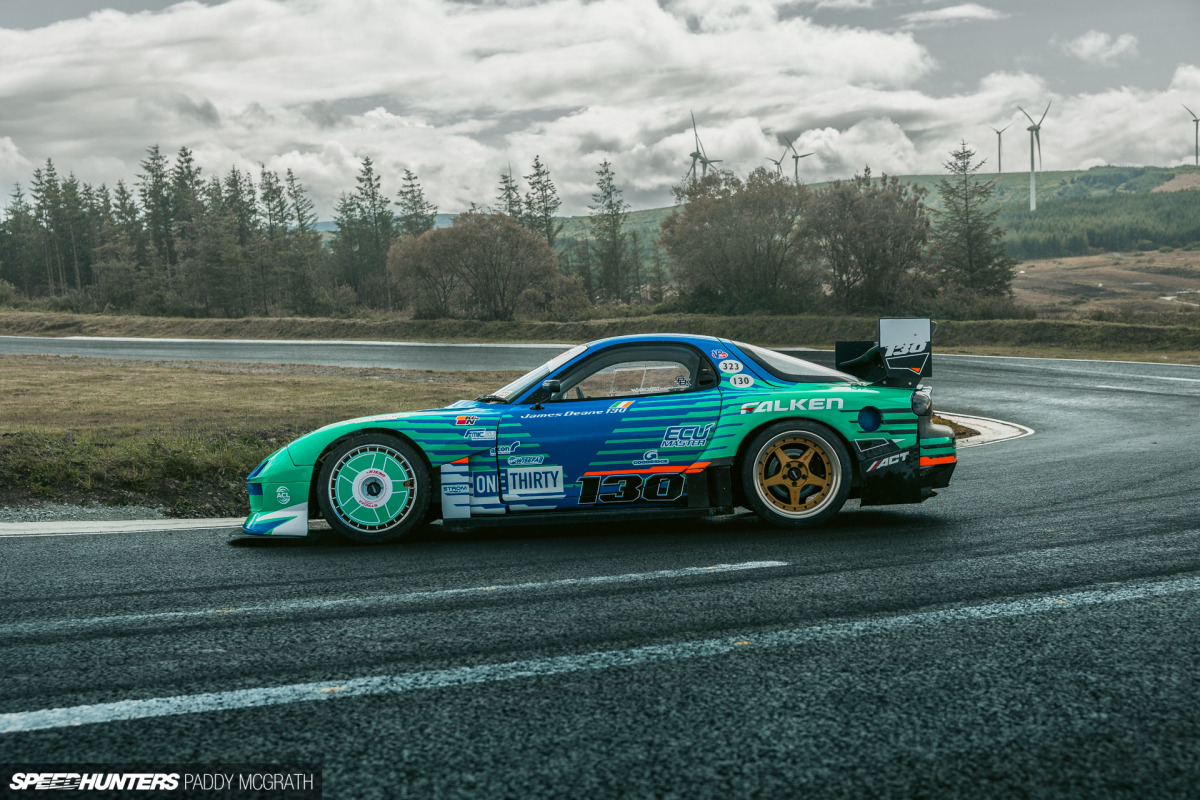 Even the Falken livery was carefully adapted by Alexander Lituta to subtly mimic the famous Renown graphics, following a familiar v-shaped pattern. The inclusion of bright orange within this colour scheme is another nod to the Le Mans winner.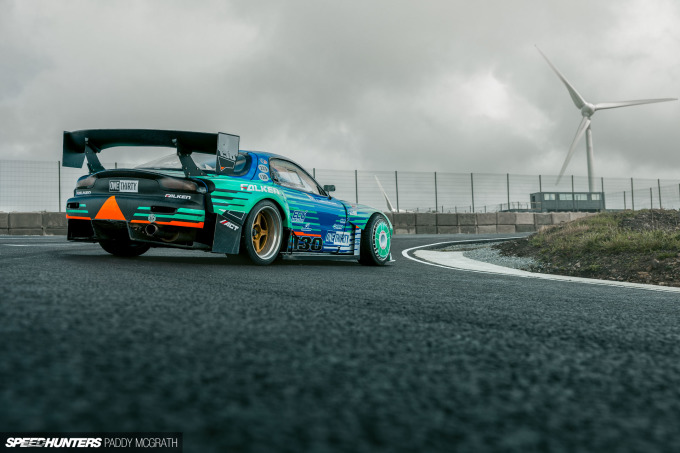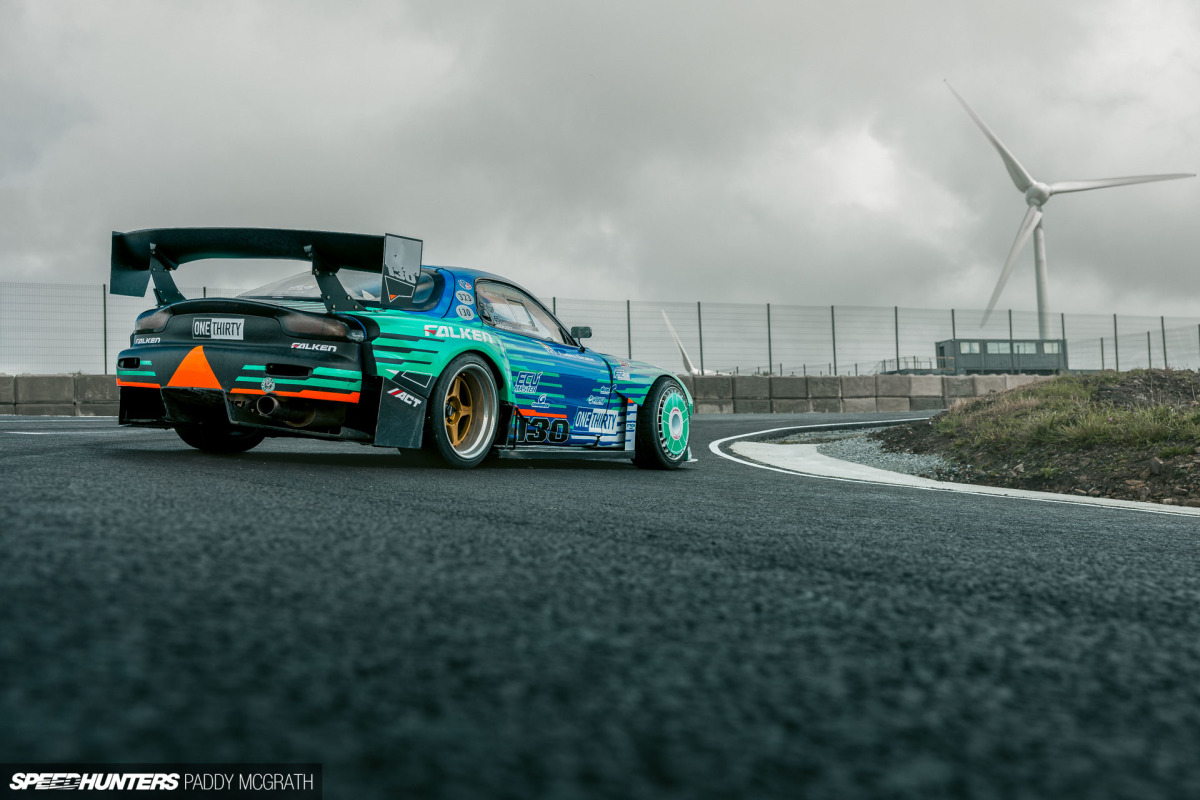 A custom wide-body kit was created by Aerokit for the project, before the addition of a Big Country Labs 1850 wing.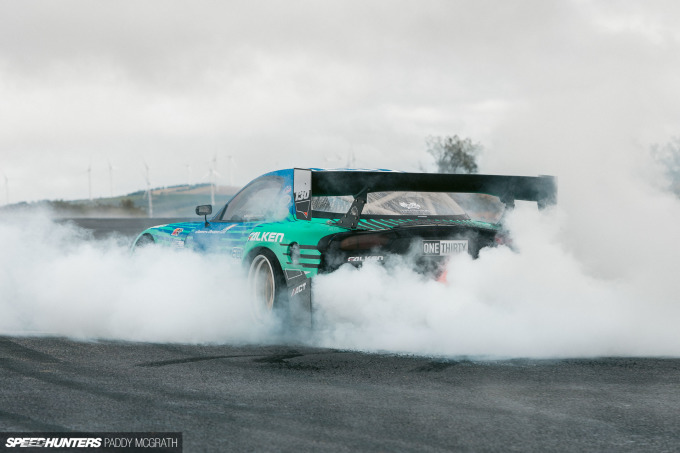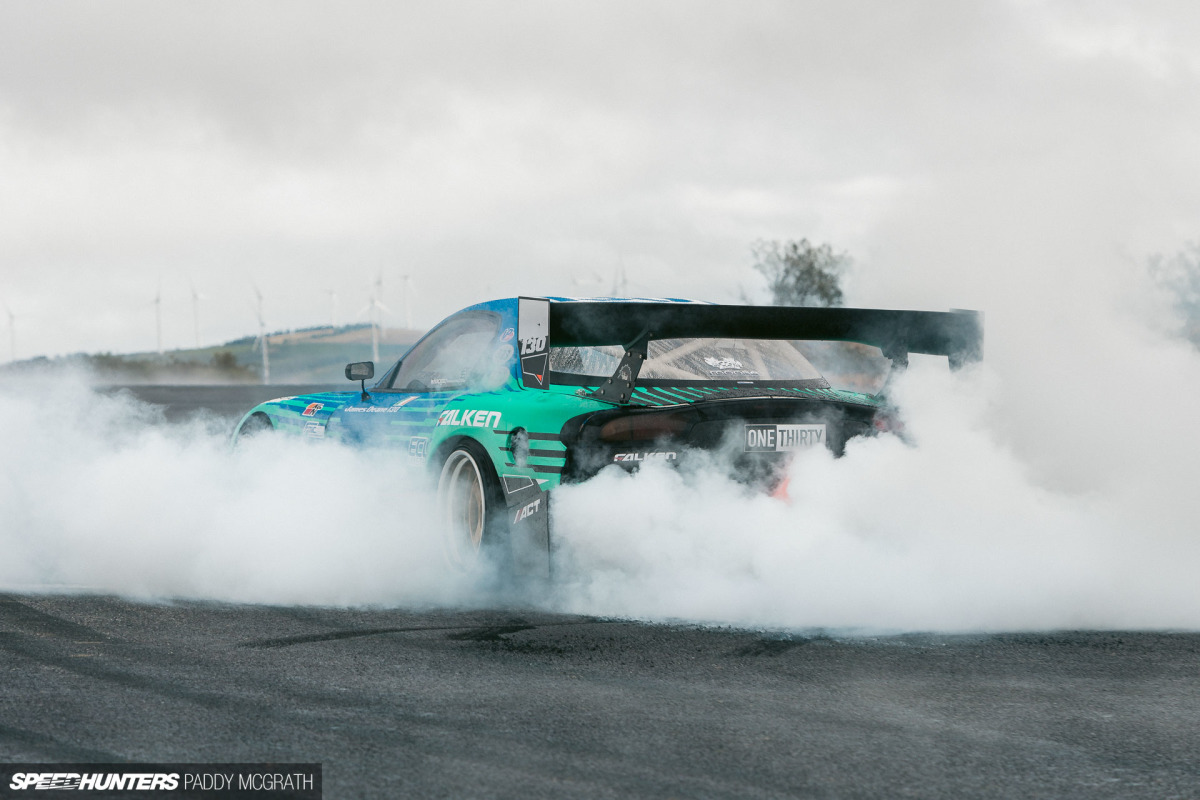 While there's still some development work to come, with regards to the chassis and drivetrain the RX-7 remains similar to how it was run in recent years. BC Racing suspension, Wisefab steering components and a Samsonas sequential gearbox all feature.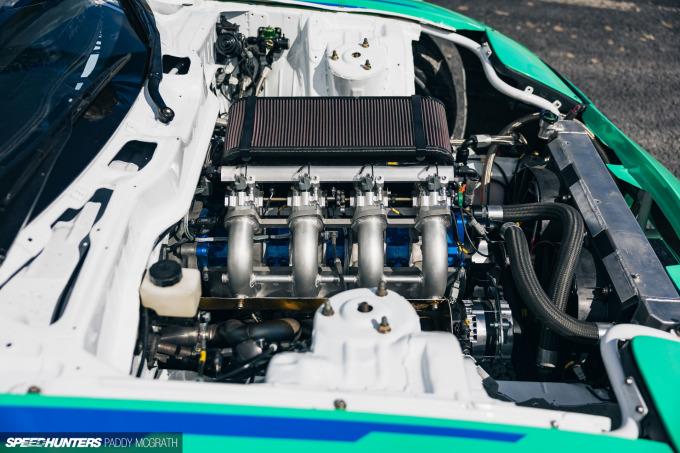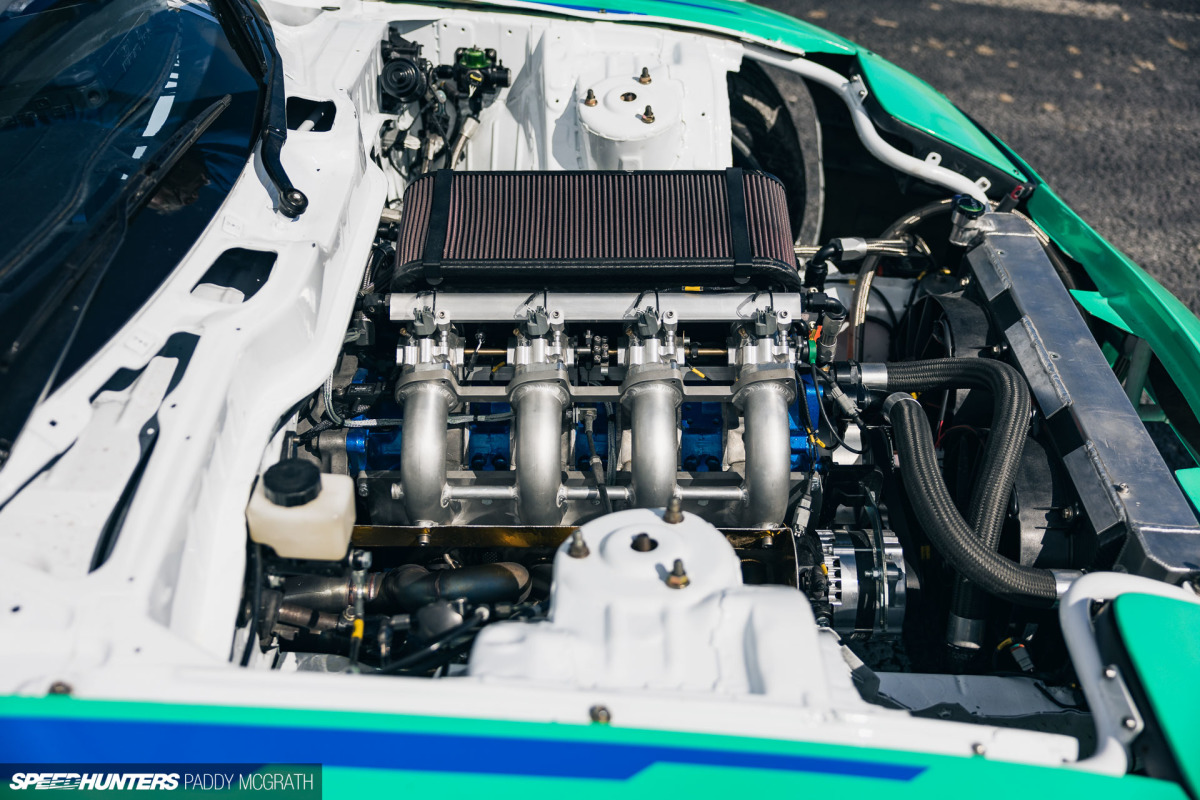 The party piece is a Pulse Performance Race Engineering (PPRE) peripheral ported 26B, built in New Zealand. The engine is dry-sumped, with a PPRE exhaust manifold and an EFI Hardware billet ITB intake fitted with a custom K&N filter. It's a setup capable of 600+hp and 11,000rpm, naturally aspirated.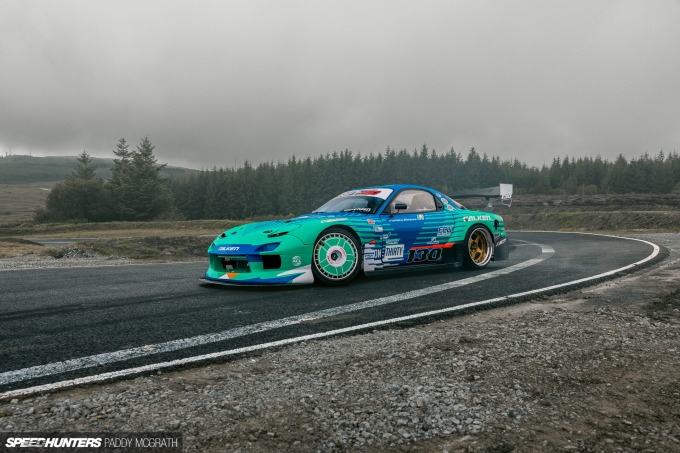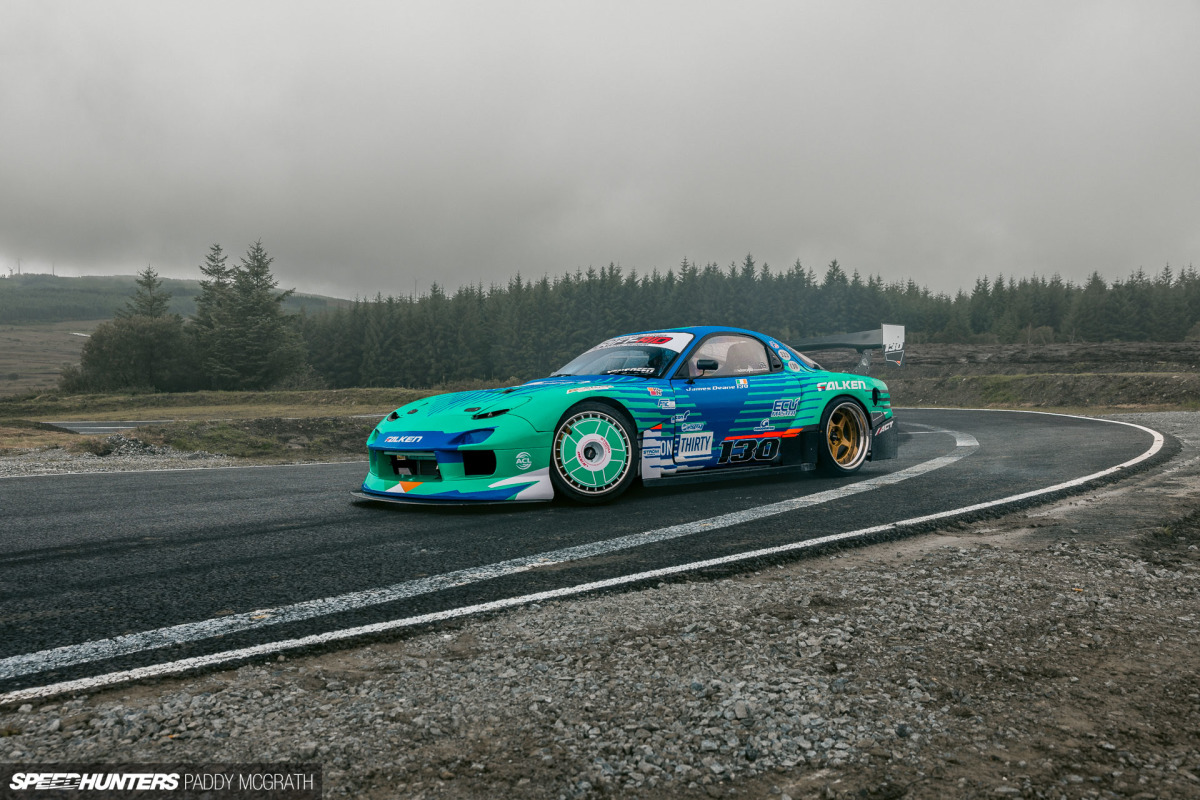 Say what you will about drifting, but I'm not sure there's another motorsport which gets the most out of cars from an aural perspective. It's nearly always full throttle with gratuitous blips on deceleration, often in a confined space, so you're immersed in the sound for much longer.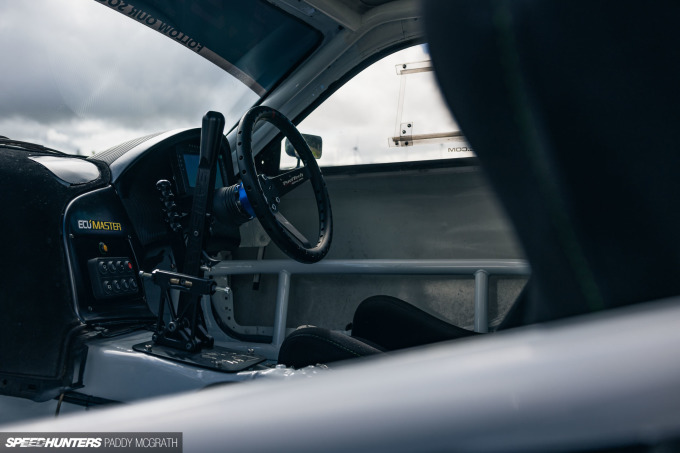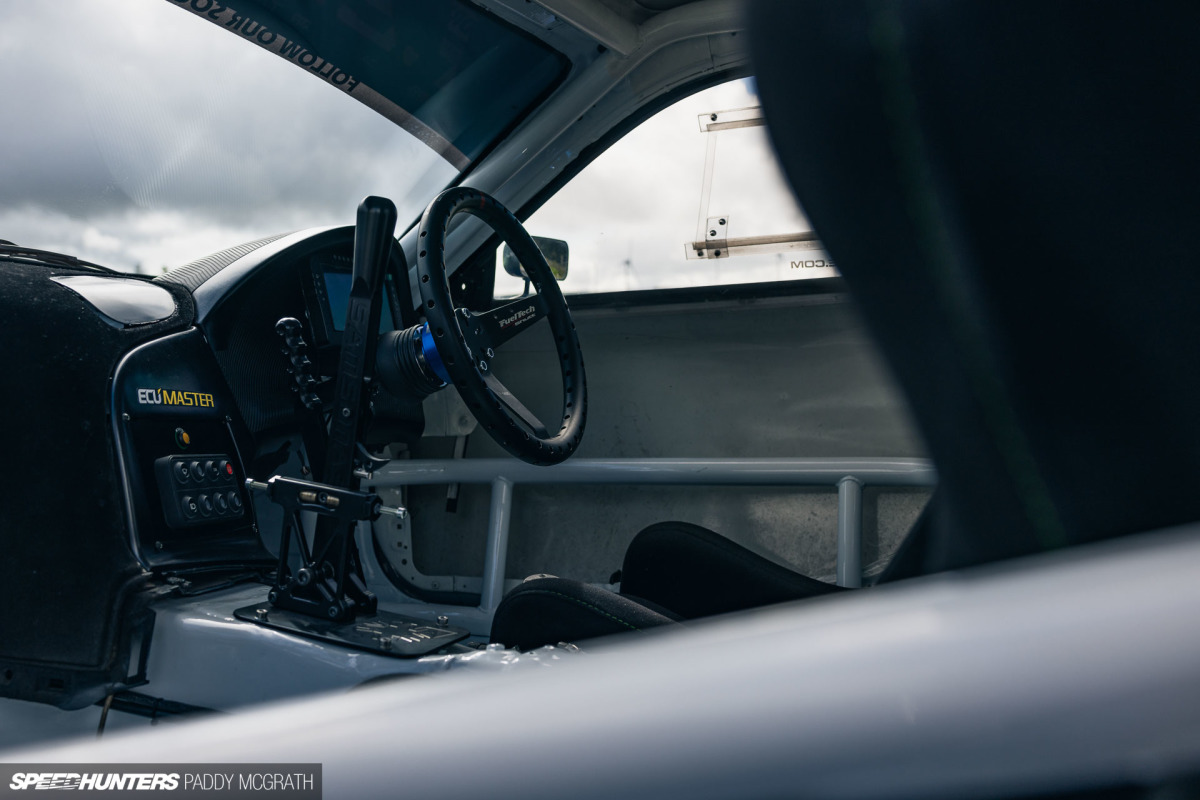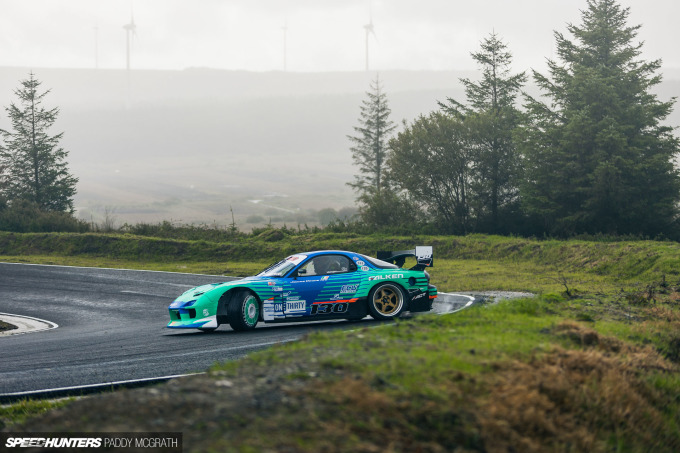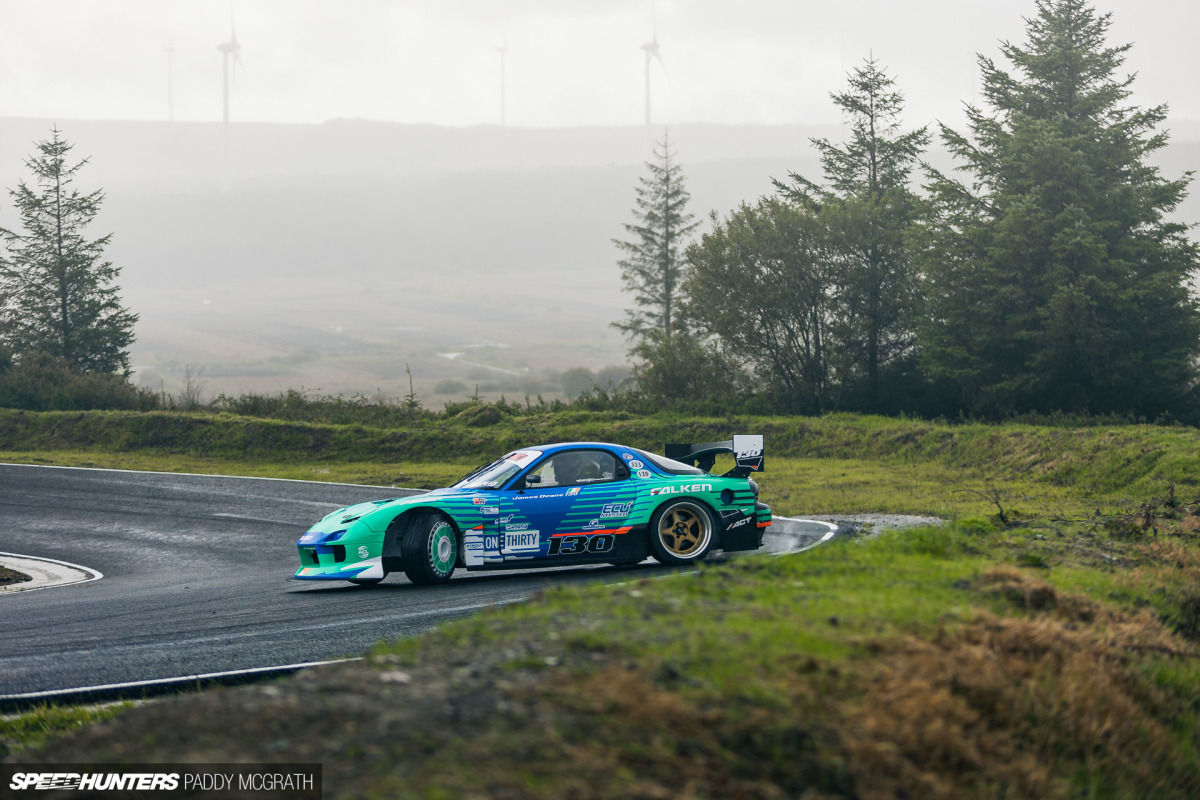 From an engine management point of view, everything is controlled and monitored with a complete suite of ECUmaster products. An EMU Pro for engine management, PMU16 for power management, ADU7 display for monitoring vitals and a CAN keyboard for controls.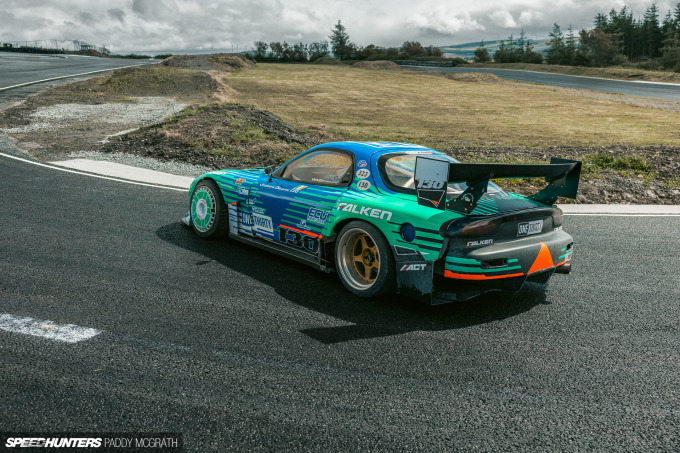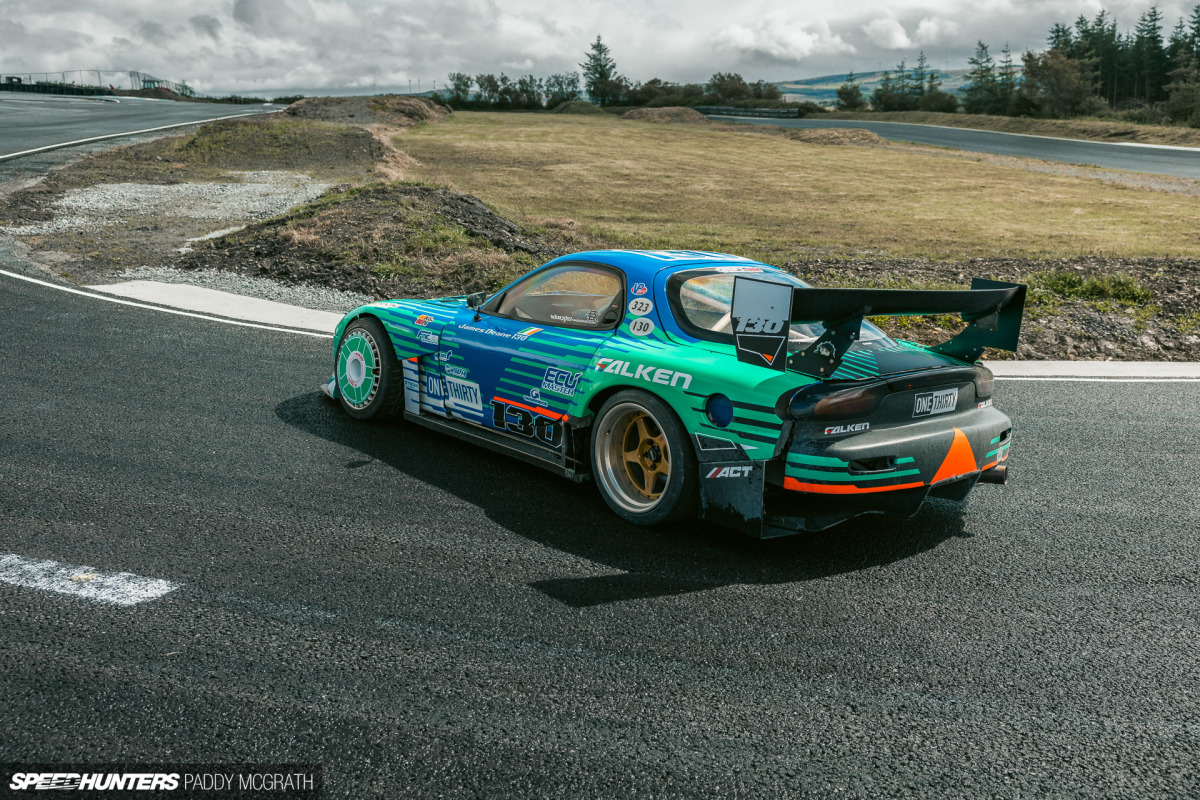 Fuelling and cooling are again, pretty simple. Goodridge hoses and fittings, a Setrab Pro Line oil cooler and a Radium Engineering fuel cell with surge tank and fuel pressure regulator damper. Fuel itself, something criminally overlooked, is VP Racing C85.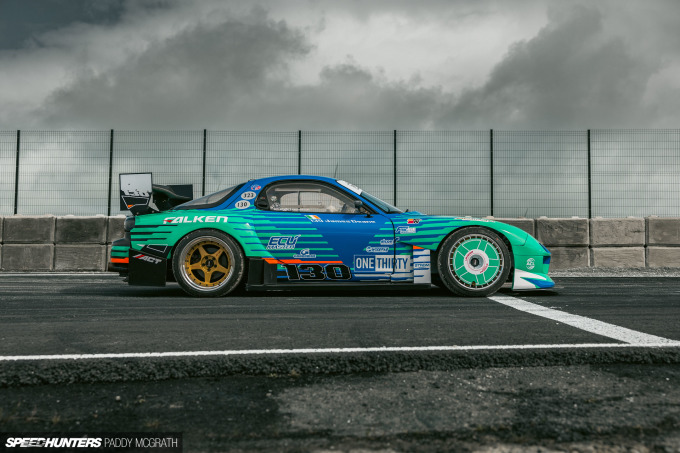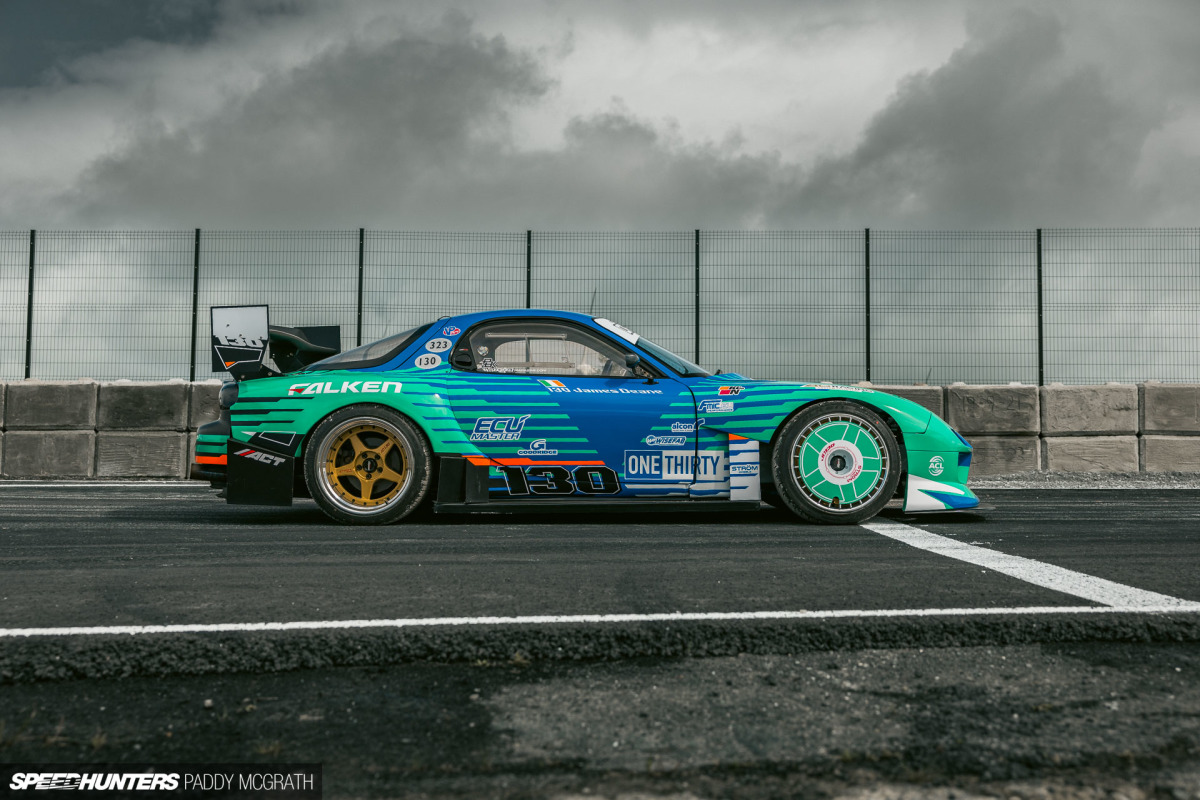 Drift cars are not traditionally complicated things, and this is really no different. While the recipe might be familiar, it's the ingredients here and the manner in which it is driven, that create something special.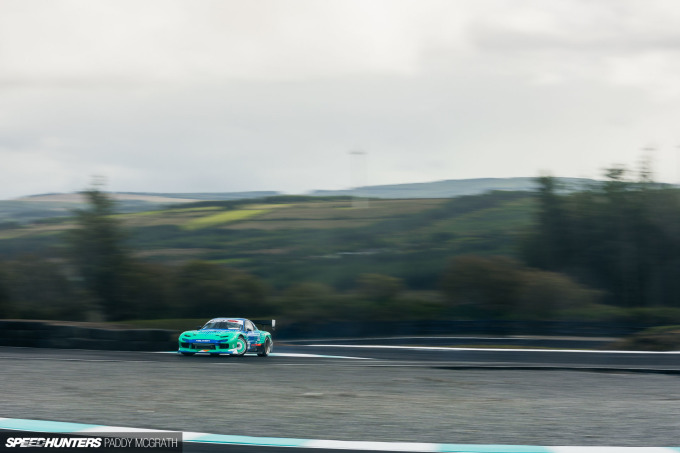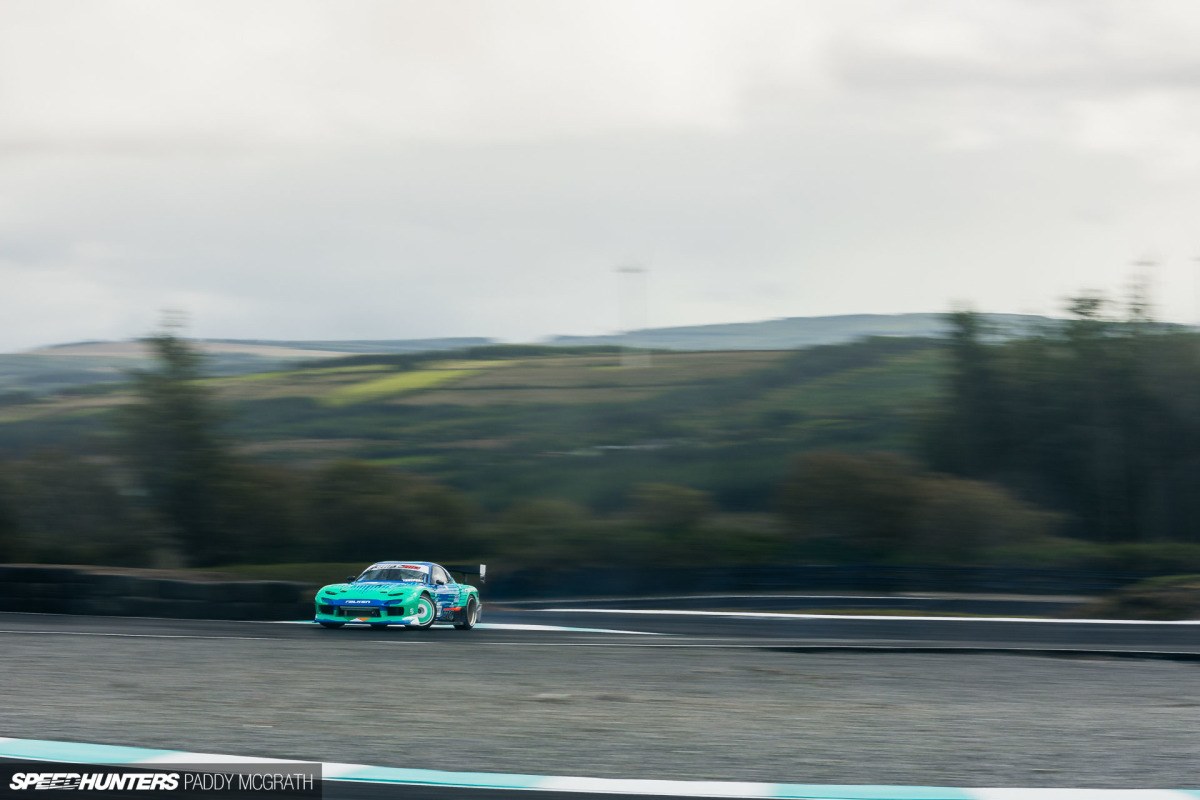 Part of me does sometimes worry that in some ways, we've already passed peak internal combustion engines. What are the chances that we ever see or hear something like an actual new rotary engine again? While I'm sure we will see more efficient, more powerful fossil-fuelled cars for a while yet to come, I am concerned that the days of manufacturers creating engines that appeal to our very souls are done and dusted.
I'm not a luddite, and I don't fear the electric future that is coming our way like some do, but I will appreciate things like James Deane's screaming four-rotor RX-7 for as long as I can.
Paddy McGrath
Instagram: pmcgphotos
Twitter: pmcgphotos
paddy@speedhunters.com