When Formula 1 World Champion and Oracle Red Bull Racing driver Max Verstappen decided it was finally time to tick the box and learn to drift, there was only one instructor – and one car – that could possibly be called upon. We are, of course, talking about Mad Mike Whiddett and MADBUL – the Kiwi drifter's iconic 600hp 4-rotor FD3S Mazda RX-7.
Having drifting lessons is one thing, but doing so in MADBUL – a drift car that's about as far removed from 'user-friendly' as you can possibly get – is another thing altogether. But this is Max we're talking about, and the results were as expected.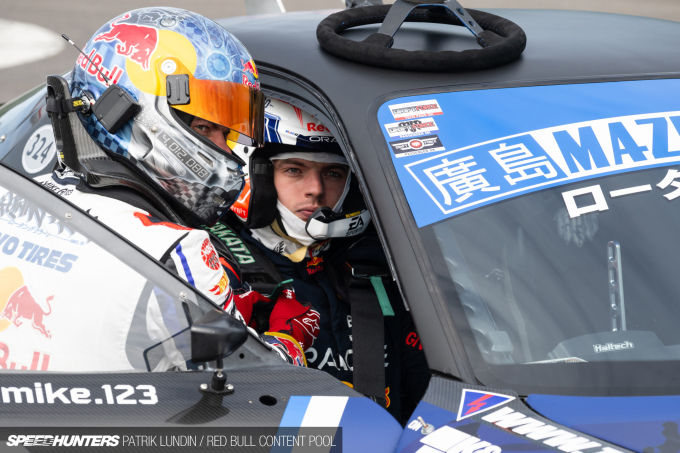 Milton Keynes track in Buckinghamshire, UK played host to the lesson, with Mike setting three challenges for Max to complete: a doughnut, a figure eight, and a Scandi' flick. Then the two-time F1 champ was on his own for the final test: the Horner Corner.
Press play above to check out the video, or click through here.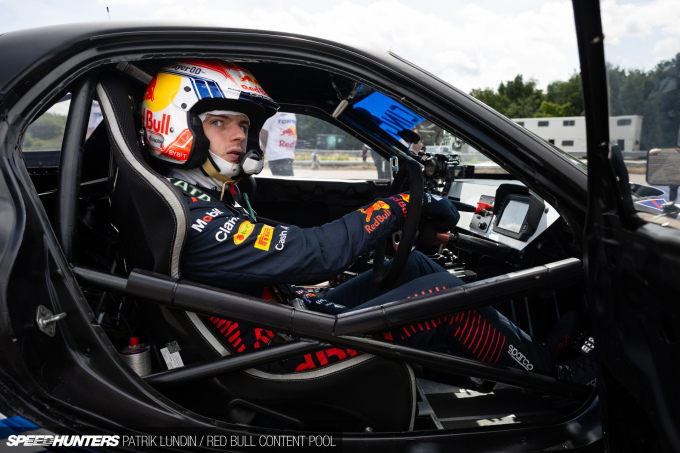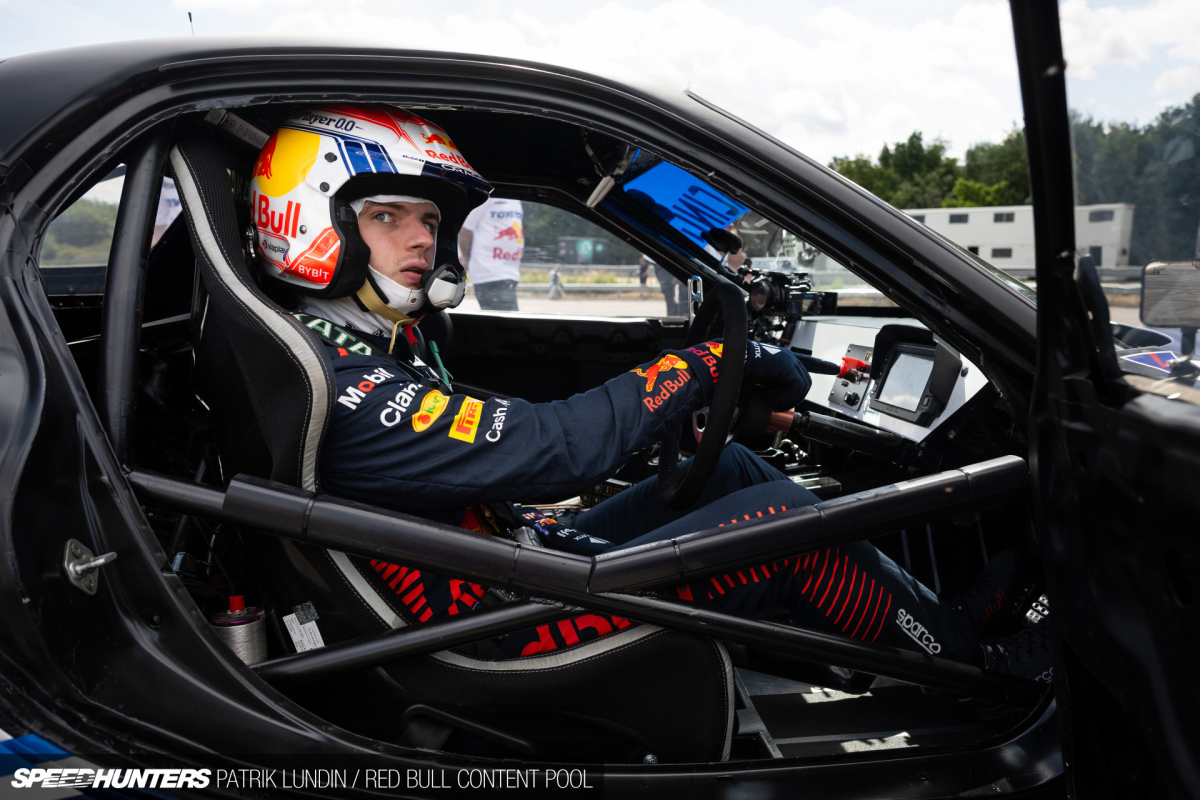 Of the experience, Max had this to say: "Learning to drift was very crazy; I didn't know what to expect. I think it was the most nervous I've been in the past two years because it's not natural to how I normally drive.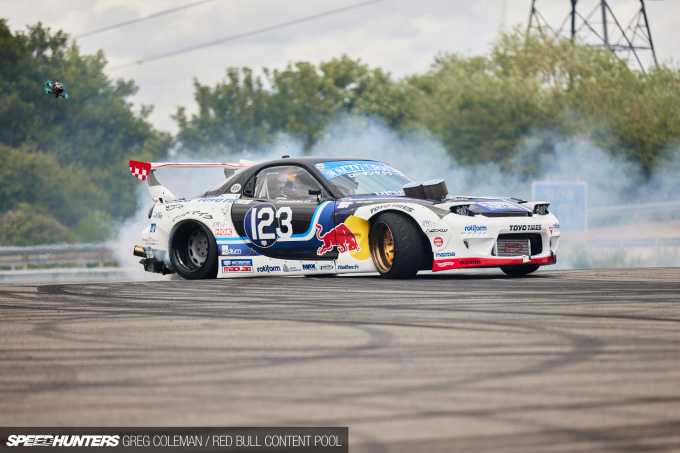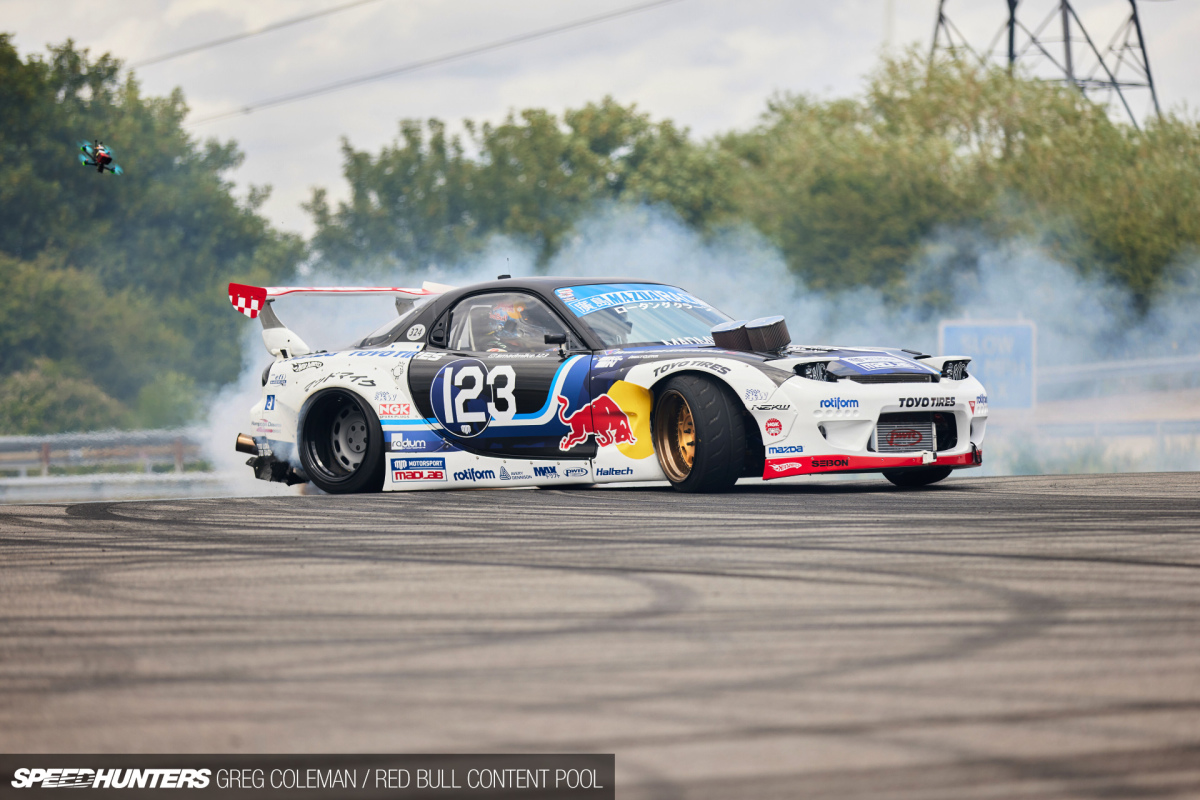 "It felt like I was 16 again and jumping into an F1 car for the first time! As soon as the engine started and I began drifting with the wheels spinning, I got into my natural zone where I was finding the limits of the car, as I do in F1 – I felt that same adrenaline rush, and my instinct took over."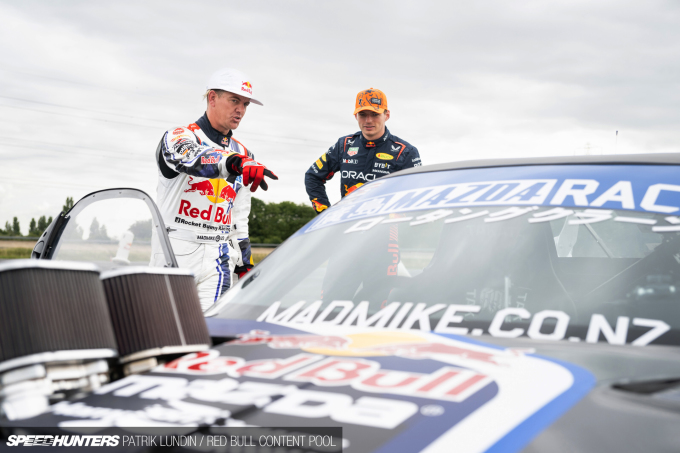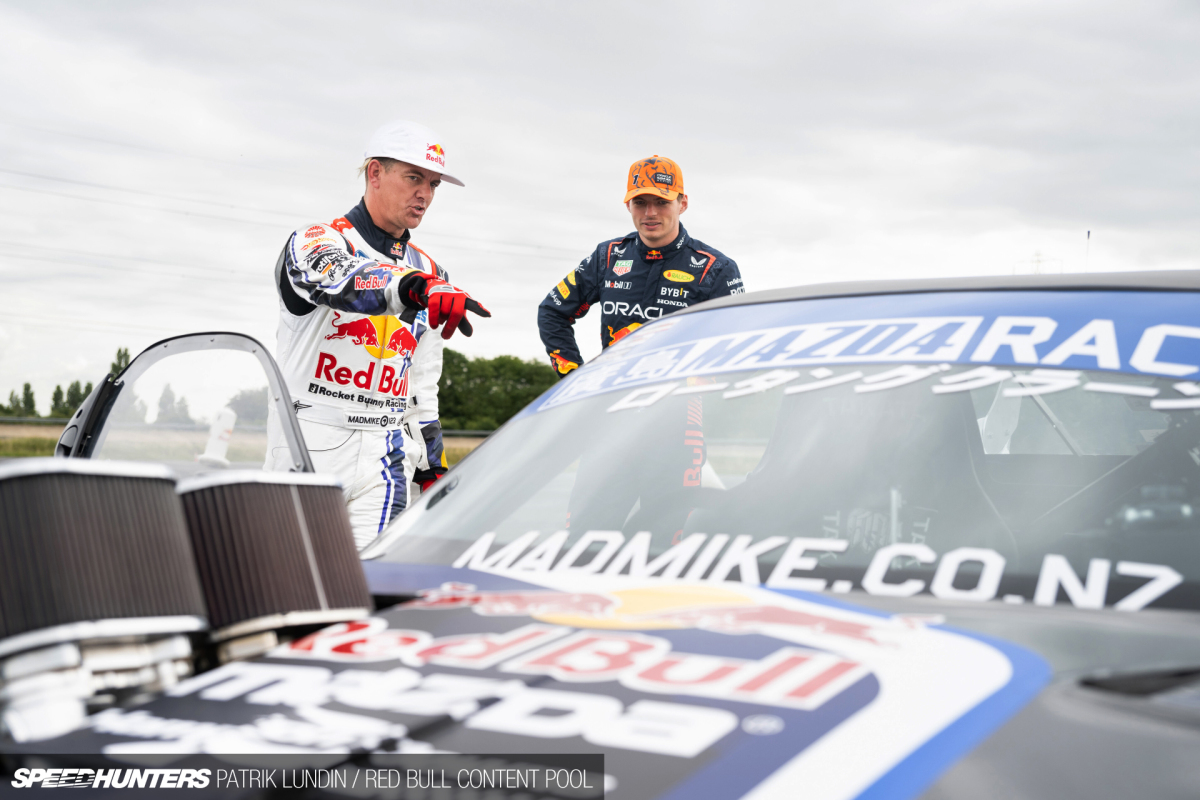 On the other side of the experience, Mike was impressed by the speed at which Max got to grips with drifting basics from behind the wheel of MADBUL. "We really pushed the limits with Max, and I hope he learnt some awesome tricks he can take to the F1 track – drifting is as raw as it gets! I'd love to try out these challenges in an F1 car and see what's possible in Max's seat next time."
Now that's something we'd love to see!
The Speedhunters
Instagram: thespeedhunters
Photography by Red Bull Content Pool – Patrik Lundin & Greg Coleman