If you're the type of person to have a hobby, obsession or passion, then you'll know all too well just how much time these things take up. At the very extreme they can be all-consuming fevers that occupy every waking moment of one's existence.
Car obsessions are some of the most crippling. Just try adding up how many hours you spend thinking about, tinkering with, and driving your money pit. Now, imagine trying to maintain that dedication to your hobby while running a busy Tokyo roastery and café at the same time. I think we'd all find ourselves drowning in a sea of fair trade coffee beans before we even started looking for our car keys.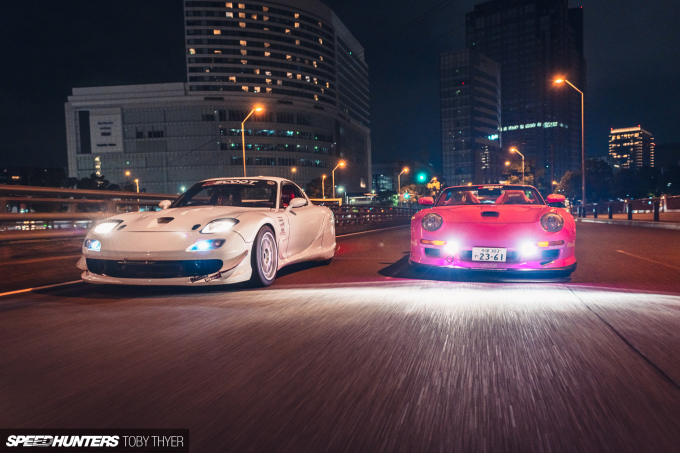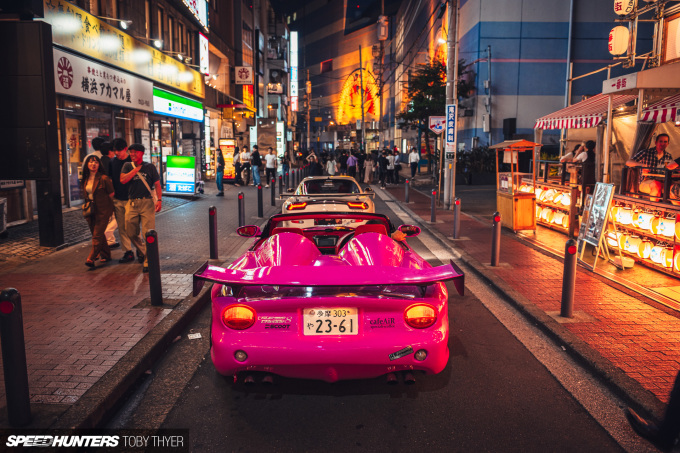 So you could probably imagine Yoshiaki Shimada's delight when his son Masaki developed a keen interest for rotary-powered cars. Yoshiaki-san – the current owner of the RE Amemiya Super GReddy 8 RX-7 – could now focus on his business, CafeAiR, while living semi-vicariously through his son's own Mazda journey.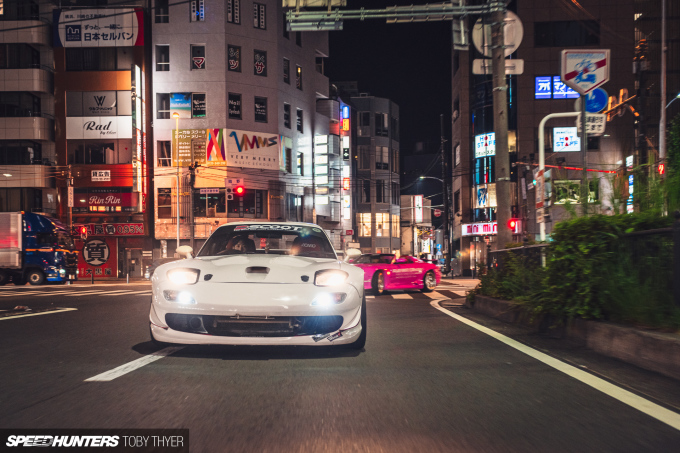 To be fair, it was inevitable for Masaki-san to become a rotor-head. Before Yoshiaki-san was a successful business owner and arabica bean roaster extraordinaire, he spent many late nights out on Tokyo's highways having fun in another wild FD3S.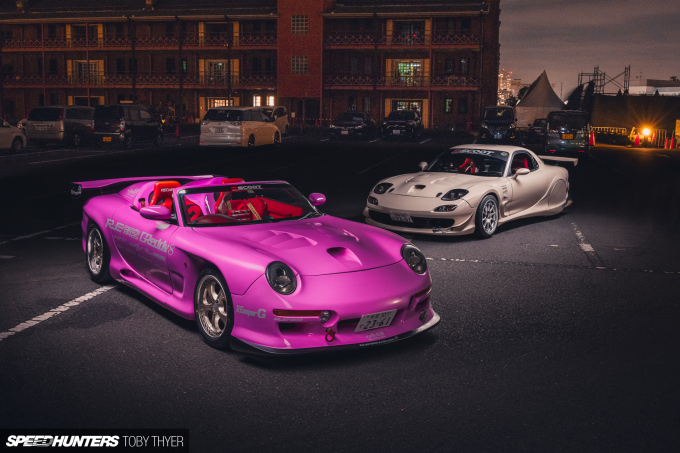 Twenty years ago, Yoshiaki-san also participated in Japan's version of the Cannonball Run – as organised and documented by Video Option - which was contested on a section of the Tomei Expressway in between two fixed speed cameras. You can relive some of that action here.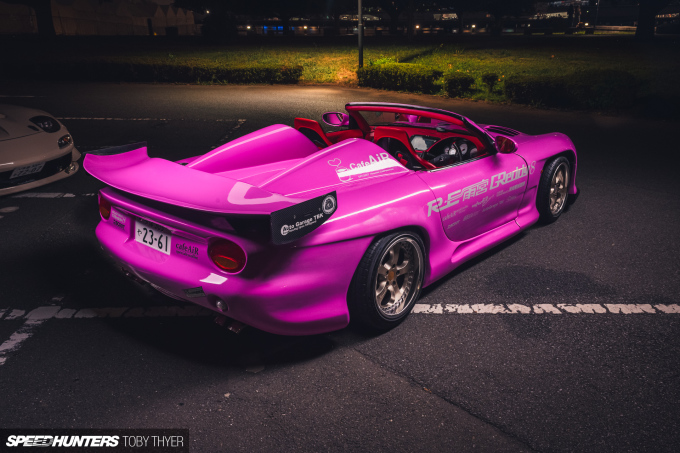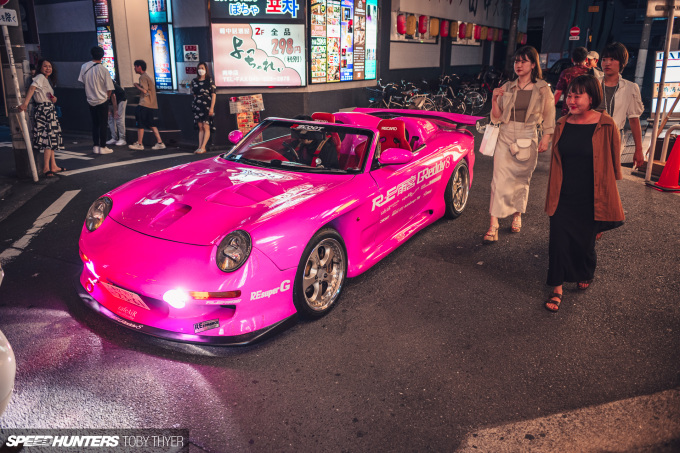 Did you spot the GReddy 8 in the video? When Yoshiaki-san took ownership of the ex-RE Amemiya demo car, the RX-7-based custom-kitted speedster still wore the iconic hot pink paint seen on its debut at the 1999 Tokyo Auto Salon. He ended up respraying the Mazda white, but when Masaki-san purchased his off-white FD3S RX-7, it seemed as good a time for Yoshiaki-san to return the GReddy 8 to its famous hue.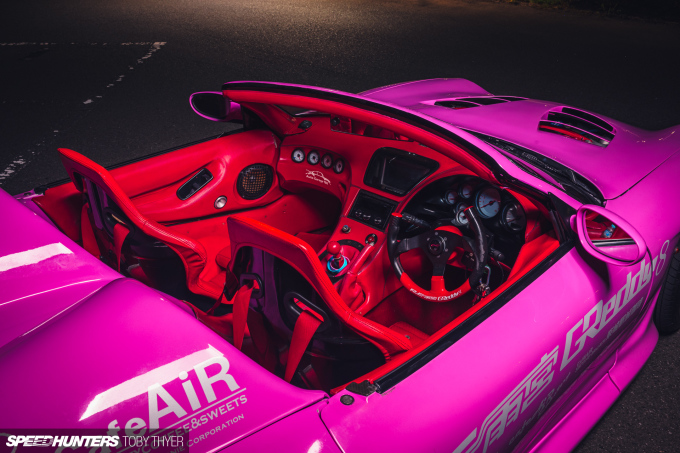 Both cars have a time capsule quality about them, as though they've been locked up in a late-'90s/early-'00s Japanese tuning shop and left untouched for 20+ years. That's largely true of Yoshiaki-san's car, and in some ways also of Masaki-san's Mazda, as his was modelled off another famous Japanese tuner RX-7 from back in the day. I am, of course, talking about the legendary 327km/h Scoot Sports FD3S.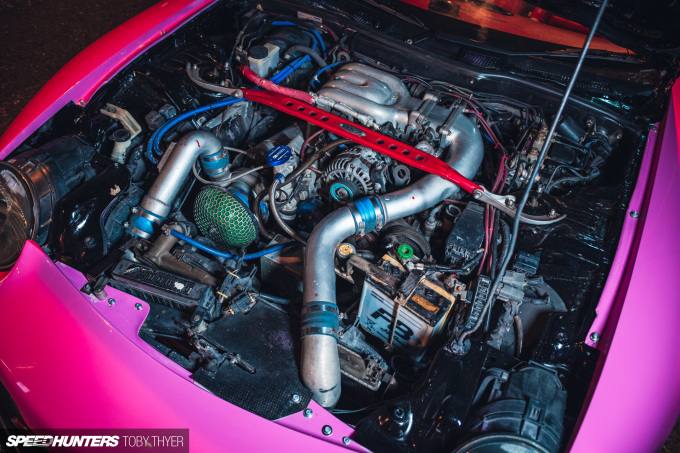 While Hidekazu Koseki at Scoot in Yokohama looks after both cars today, the GReddy 8 retains most of its original equipment, including RE Amemiya's 'AC987′ custom bodywork, Porsche headlights (although now later-model projector versions) and Trust TD06-25G turbo-equipped 13B good for 400PS. The engine has had a Scoot rebuilt in Yoshiaki-san's ownership, and the bonnet, rear spoiler, suspension and muffler are all updated Scoot Sport pieces.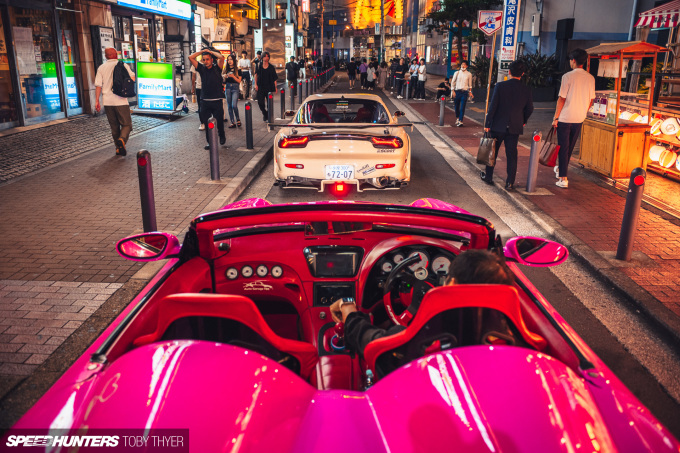 When Dino spotted the car back in 2015 it had been fitted with some aftermarket BBS wheels, but it's now back on the original RE Amemiya AW-7s seen in its '99 Tokyo Auto Salon spec. All is right in the world.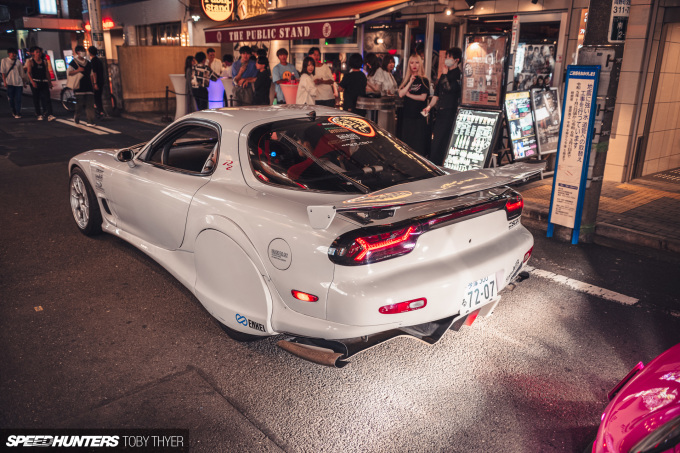 Visually, Masaki-san's RX-7 looks a lot like Koseki's Scoot car – from the unique kit with added rear wheel spats (supposedly good for an extra 5km/h at the top end for Koseki's original car) to the Enkei NT03 wheels and Stack digital dash display.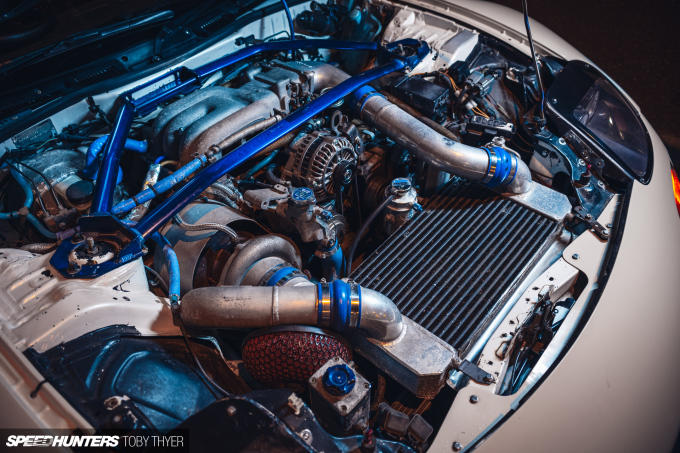 Under the hood, Masaki-san's FD3S runs a Scoot-built 13B side-port with a jumbo Trust T78-33D single turbo and flat-mounted intercooler. Tuned through a Link engine management system it makes a solid 550PS.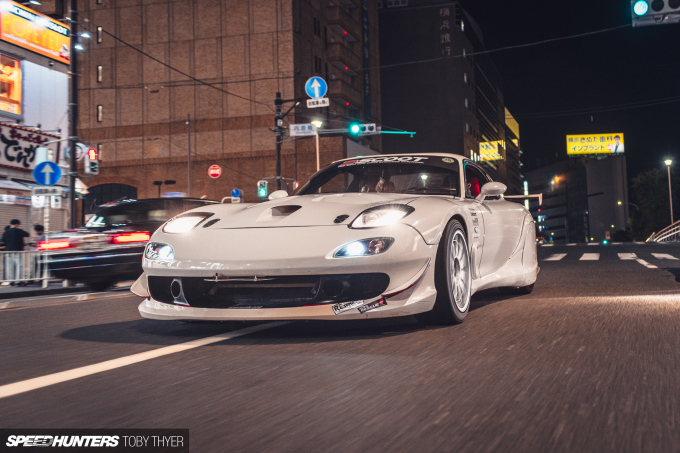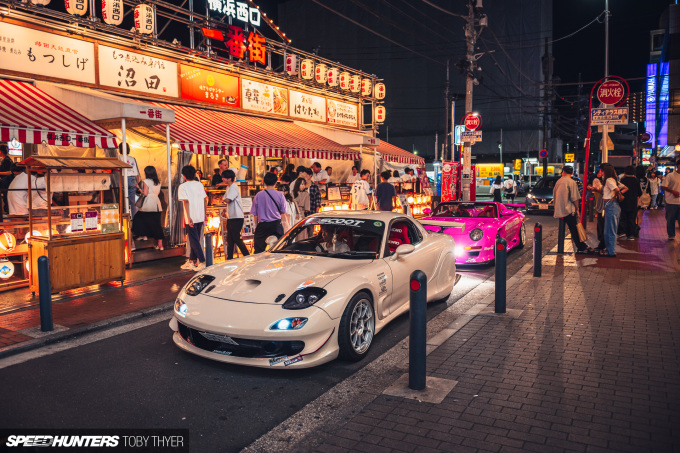 It can put that power down too, thanks to chassis and suspension setup fine tuning carried out by a friend of Yoshiaki-san's at Autopolis Circuit in Ōita Prefecture.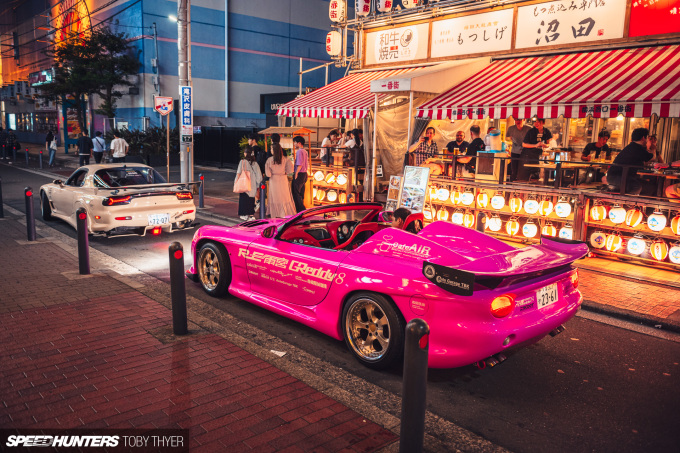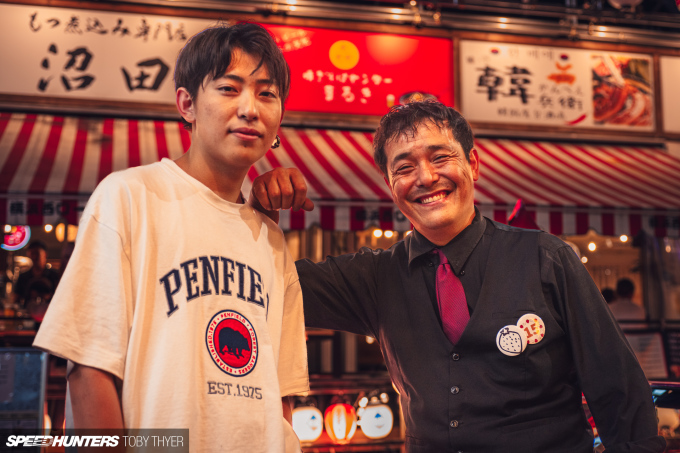 The common love that father and son share for rotary tuning was heartwarming to see firsthand, and an inspiration to all. Hobbies are best shared, and as seen here, they can bring friends and families even closer together.
I want to give a big thanks to Yoshiaki-san, who took the time to meet me for the shoot with Masaki-san after a long day spent roasting beans and brewing coffees.
Toby Thyer
Instagram _tobinsta_
tobythyer.co.uk