Retro Havoc
With over 1,000 vehicles on display and approximately 70,000 visitors through the door, it's safe to say that Retro Havoc is now the biggest car show in Malaysia's history.
I'm honestly frazzled to put things into words, because for 2023 – the 8th annual Retro Havoc – I attended as a special guest. When Blake and Ron covered the event in years past, I did so as a regular visitor. But this time around I was able to go behind the scenes and see firsthand how Retro Havoc is curated and organized.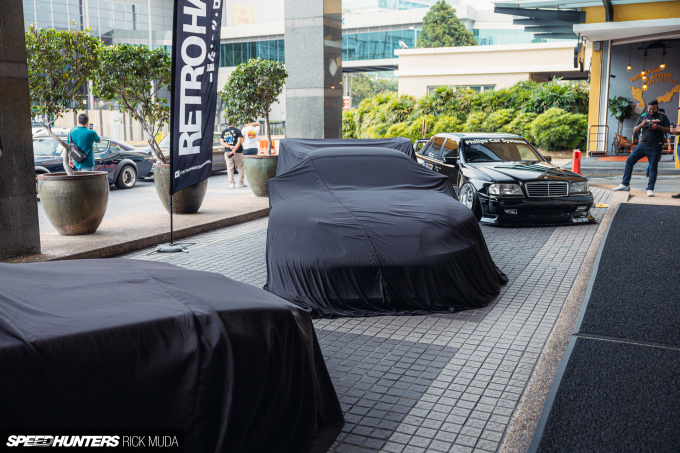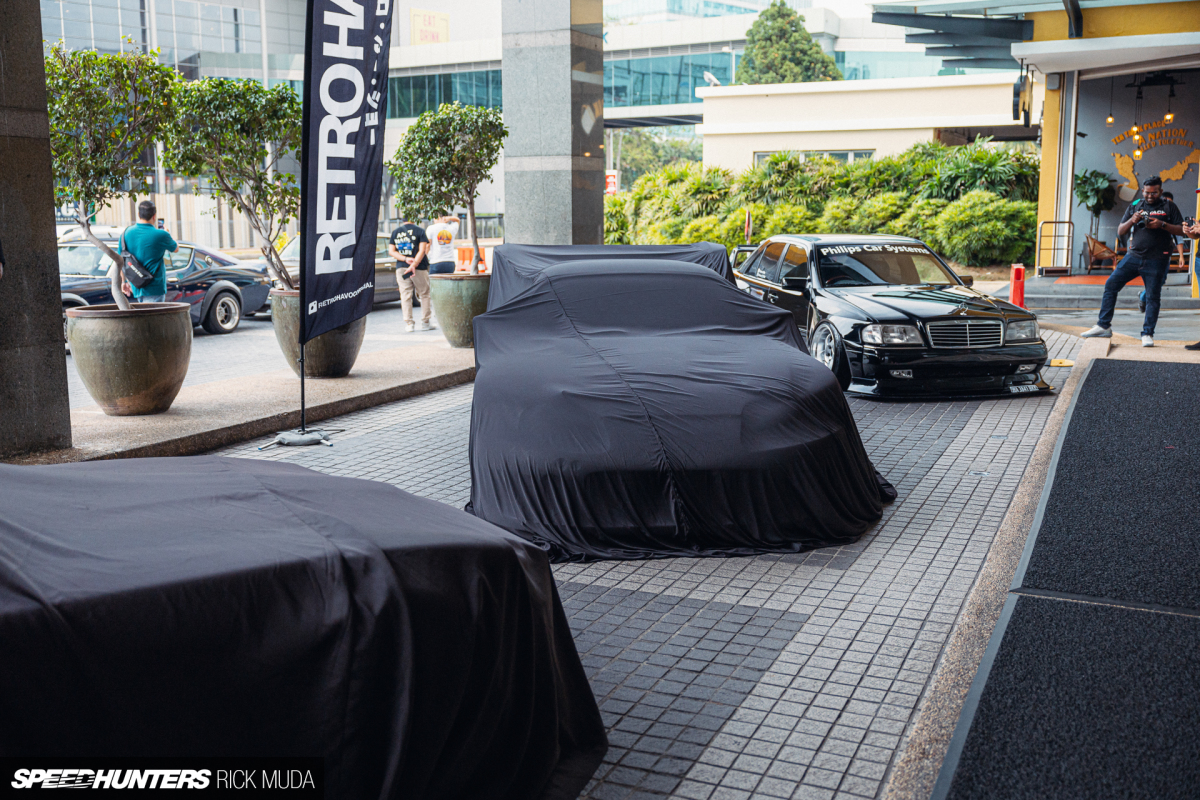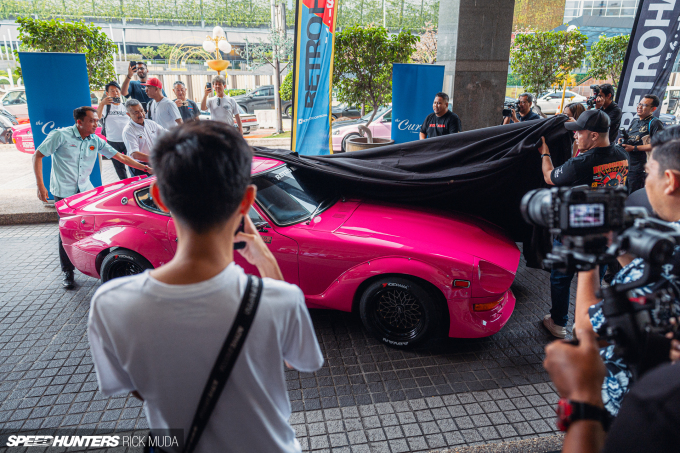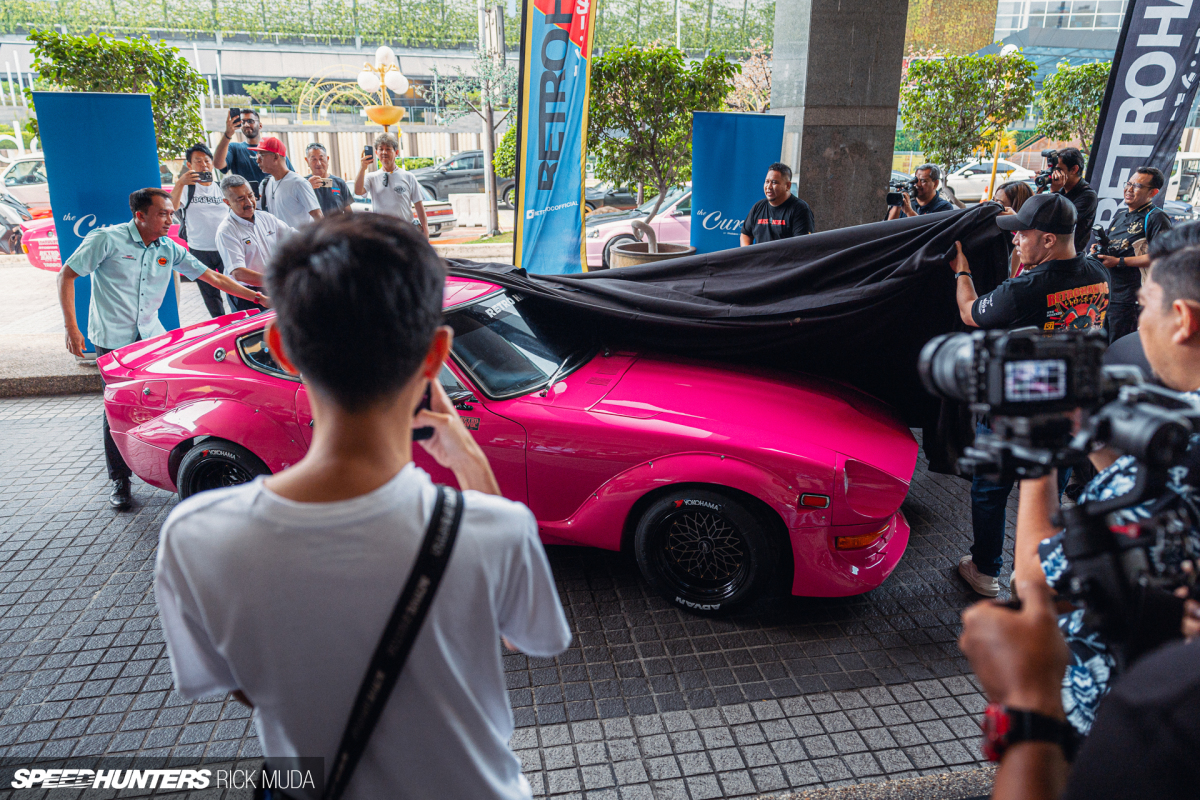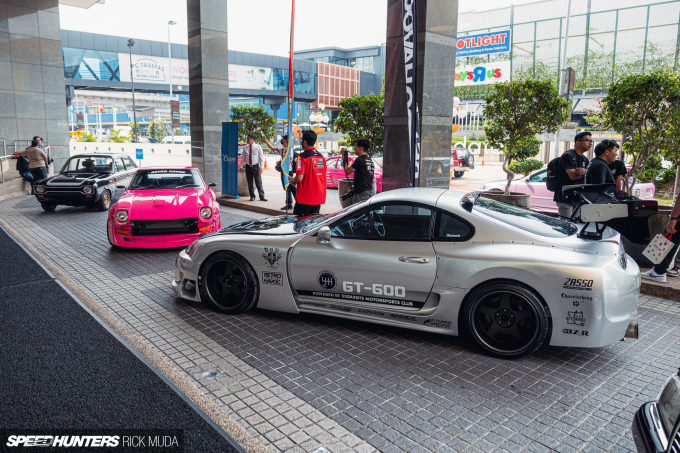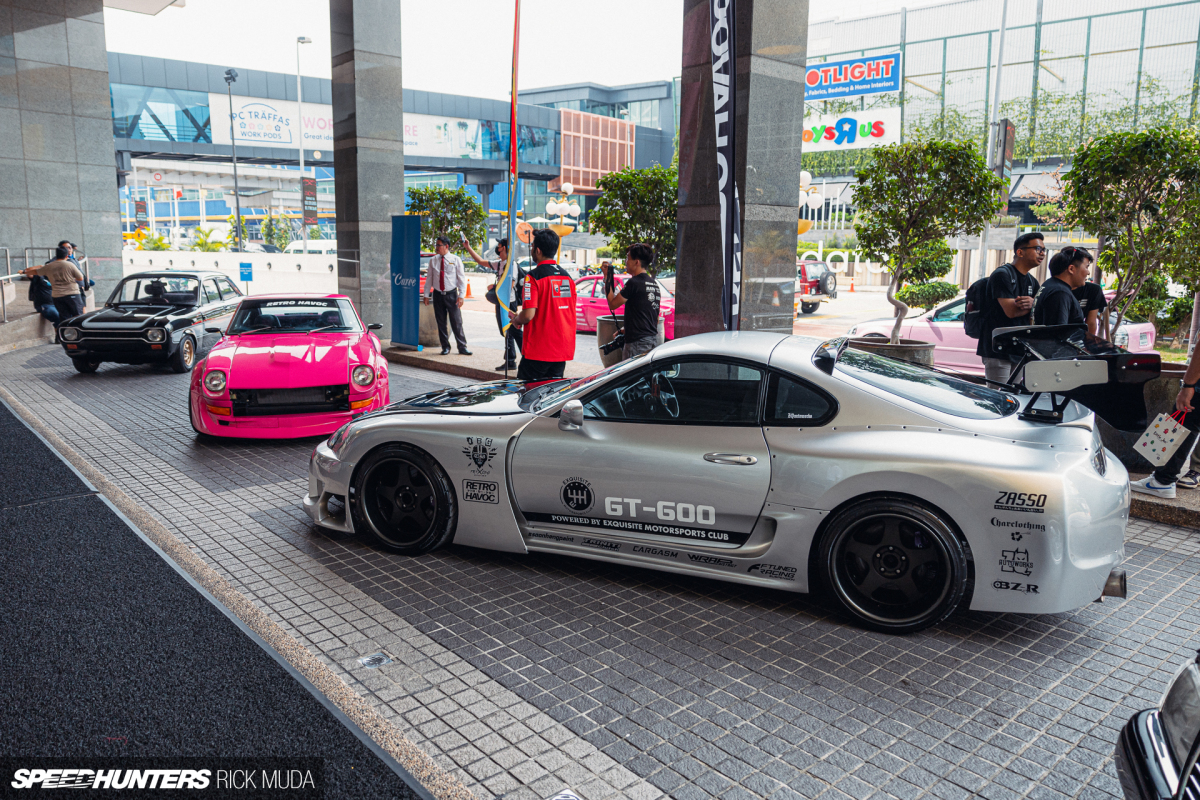 Retro Havoc typically holds a launch event at the venue in Selangor one day before the main festivities start. During this pre-event for media, the hero cars are announced. For 2023, four builds were celebrated – a Mk1 Ford Escort, wide-body Toyota Supra, a Star Road-kitted Datsun Z, and a custom W202 Mercedes-Benz all the way from Thailand.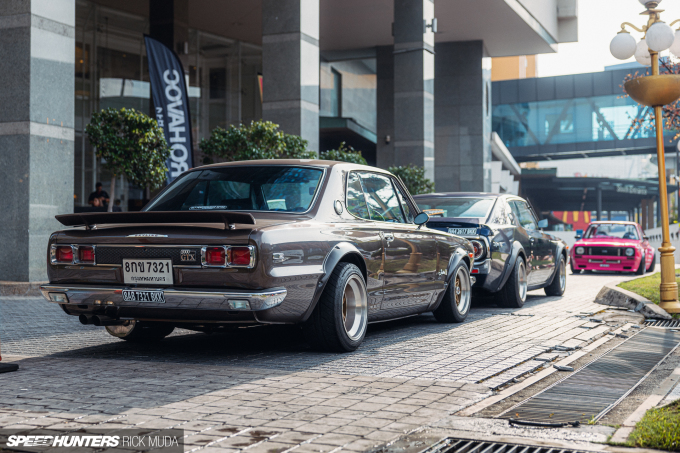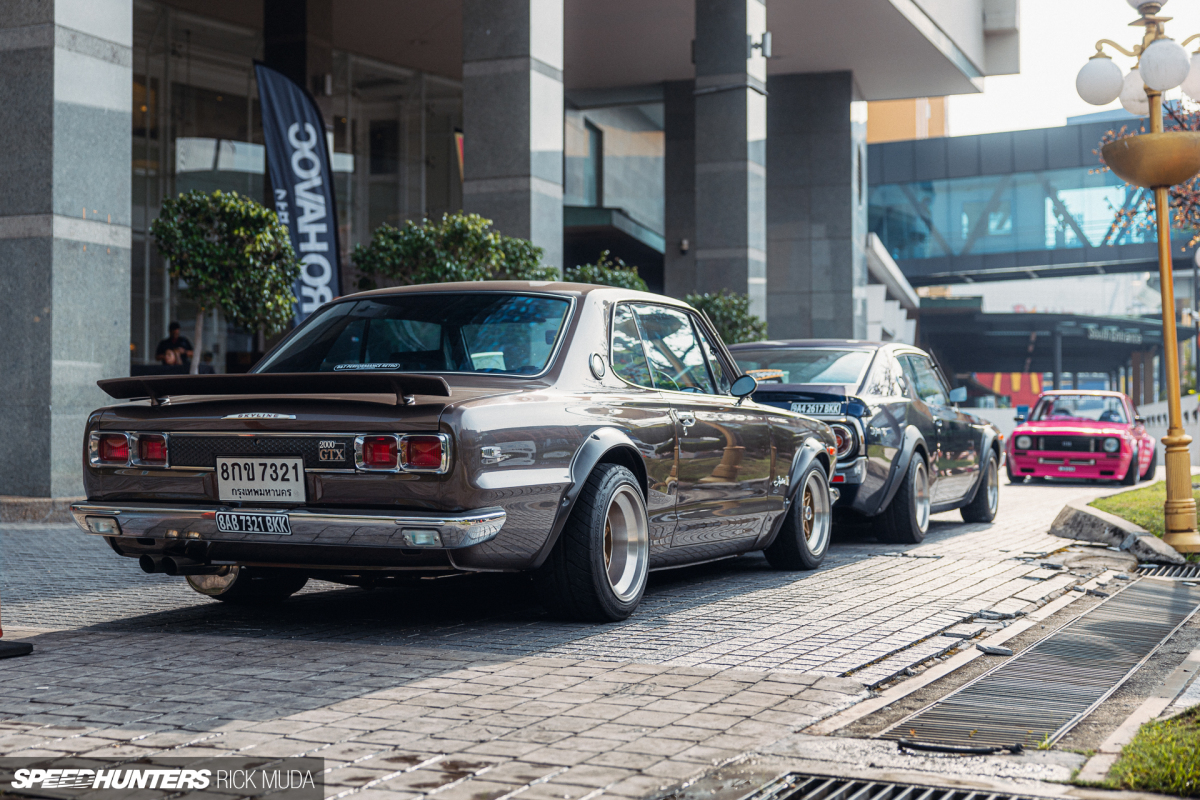 From this time through until well after midnight, all the show cars are loaded into the event, which is held in a shopping mall underground carpark.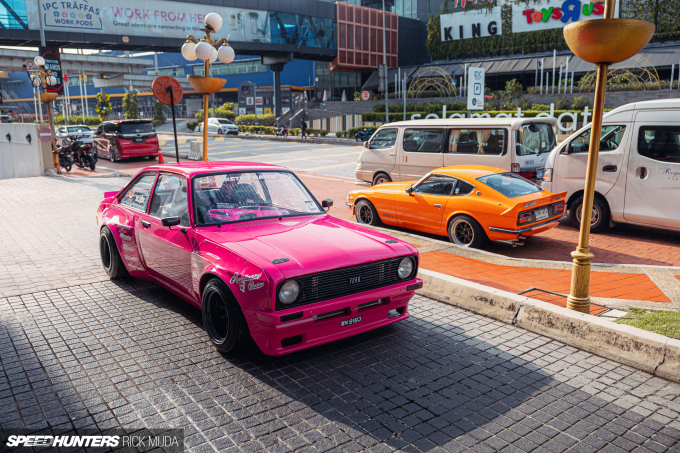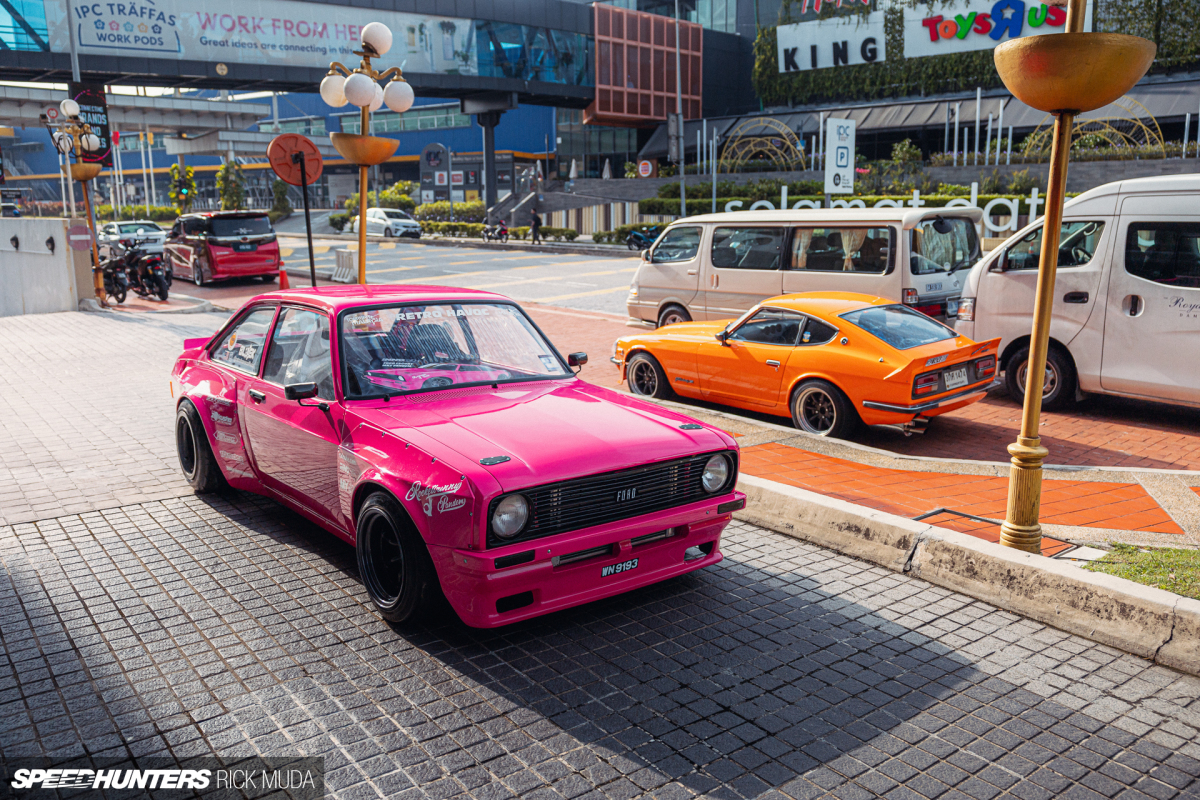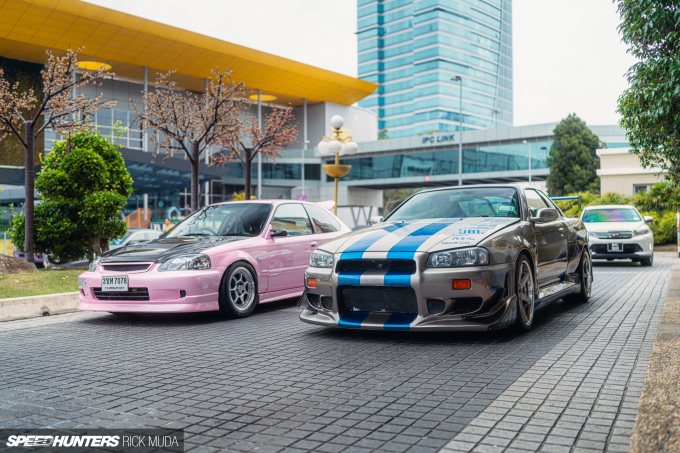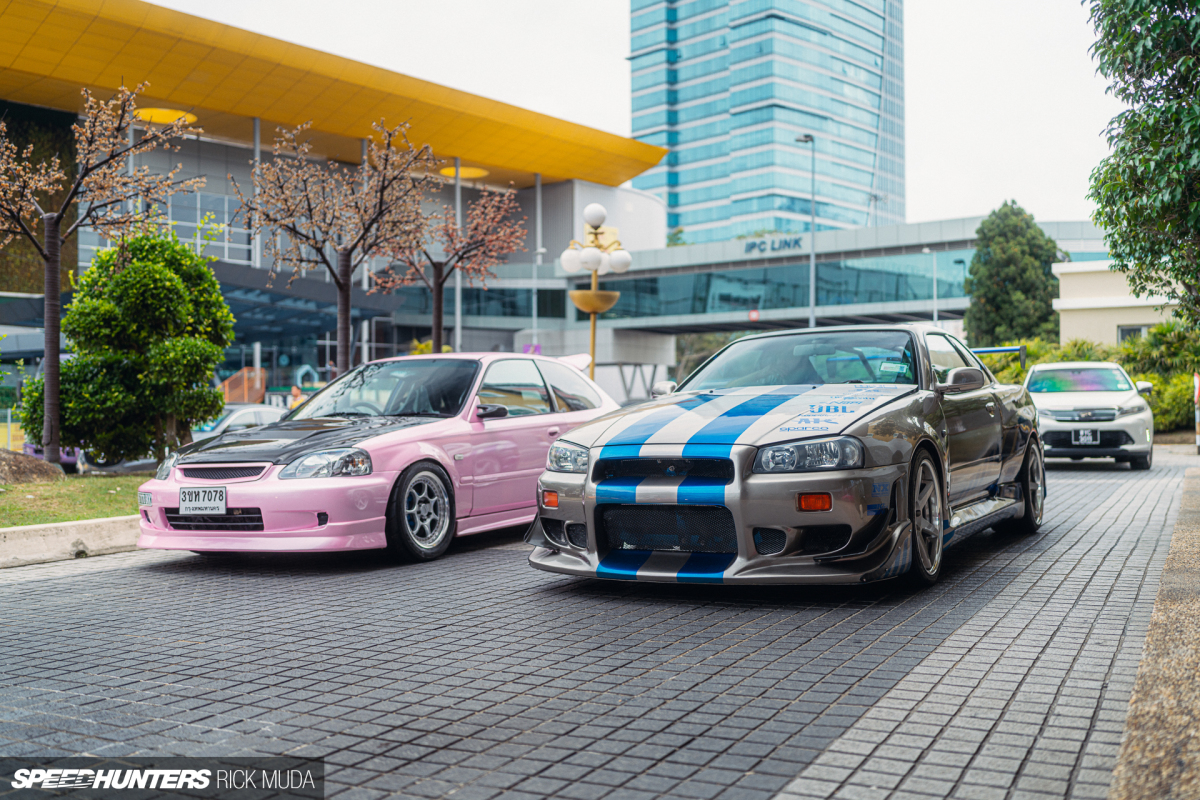 It's crazy to think that over 1,000 show vehicles (960 cars and 50 bikes) were positioned in The Curve's B2 carpark in such a short space of time. I had planned on capturing the entire load-in, but after learning that most cars arrive late at night and knowing that I had a very early start the next morning, I headed back to my accomodation for the evening.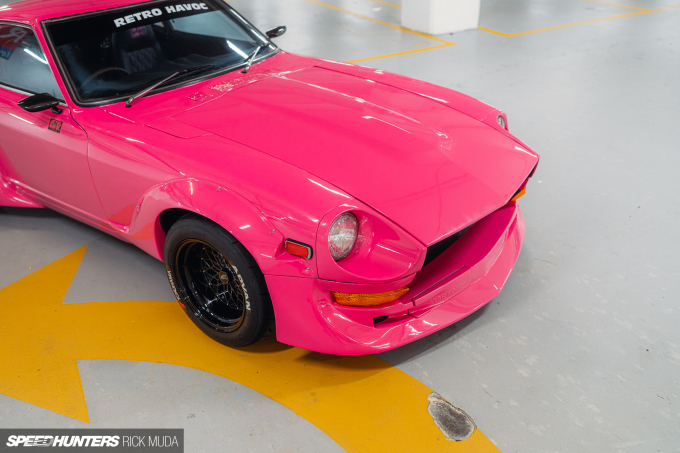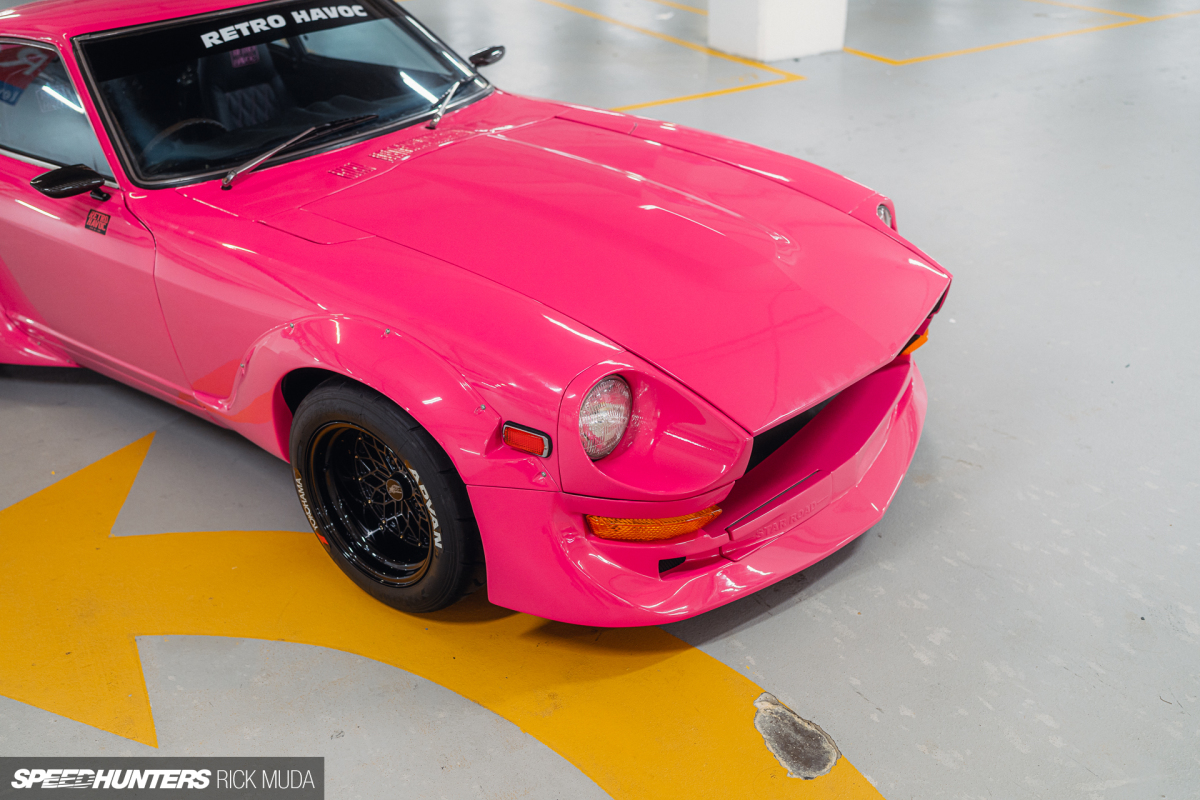 But not before I took a super-quick look at that bright pink Z…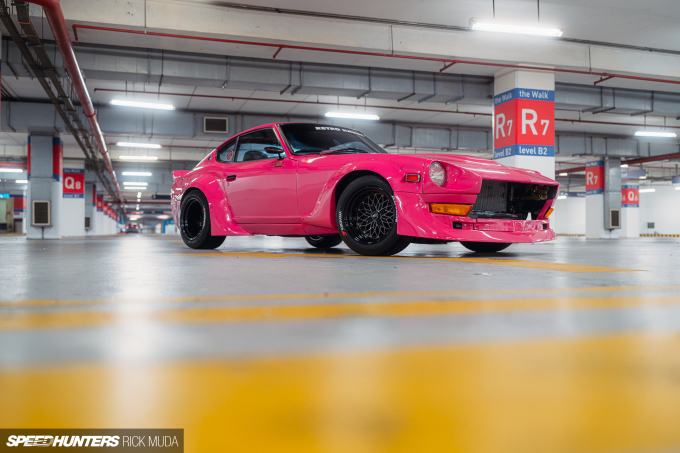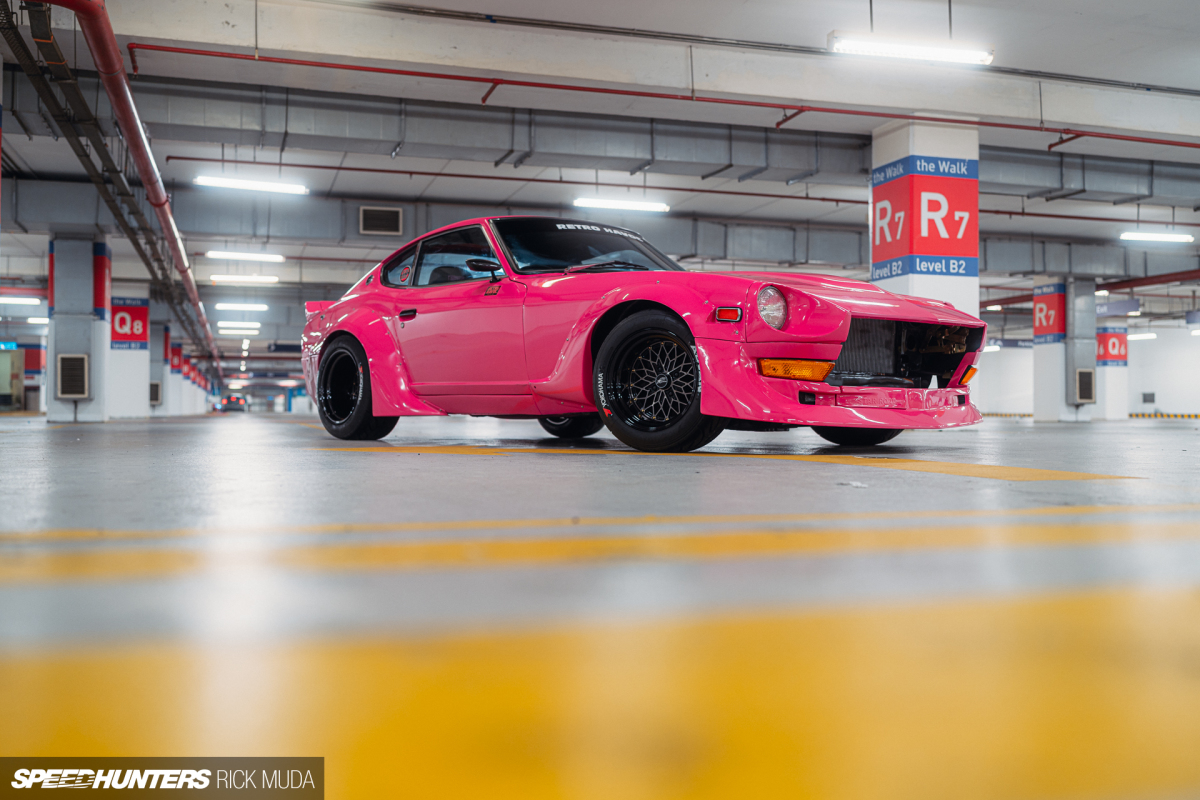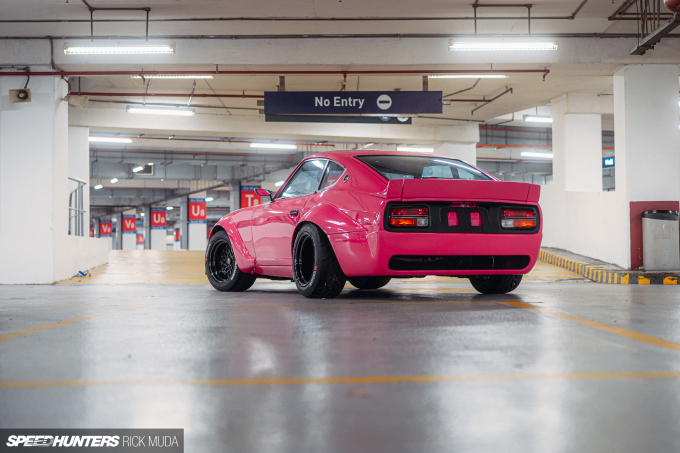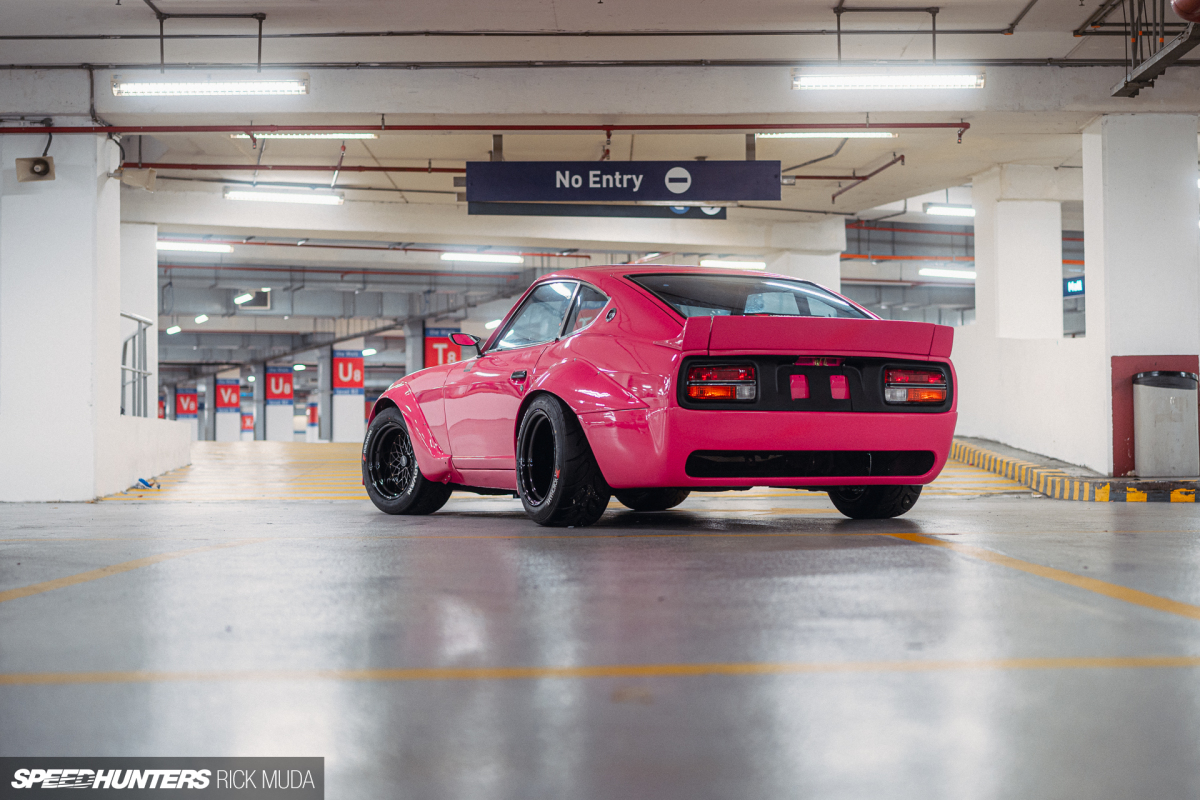 Known as Devil Pinko, this is Malaysia's first S30Z with a Star Road Fighter V1 body kit. RTG Works is around 85% through the build, with just wiring, exhaust fabrication and some suspension fine tuning left to do.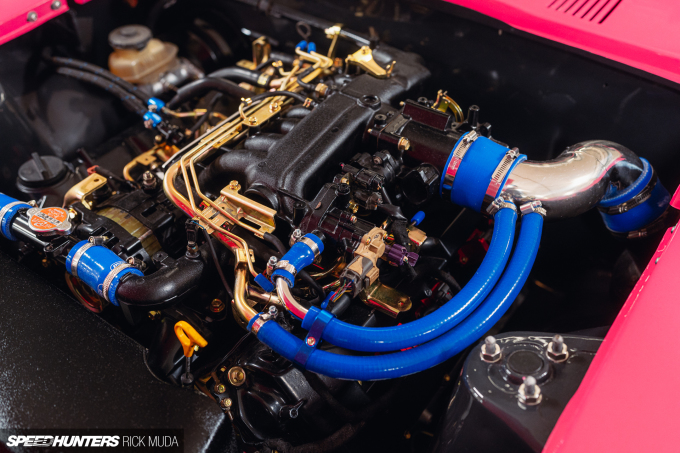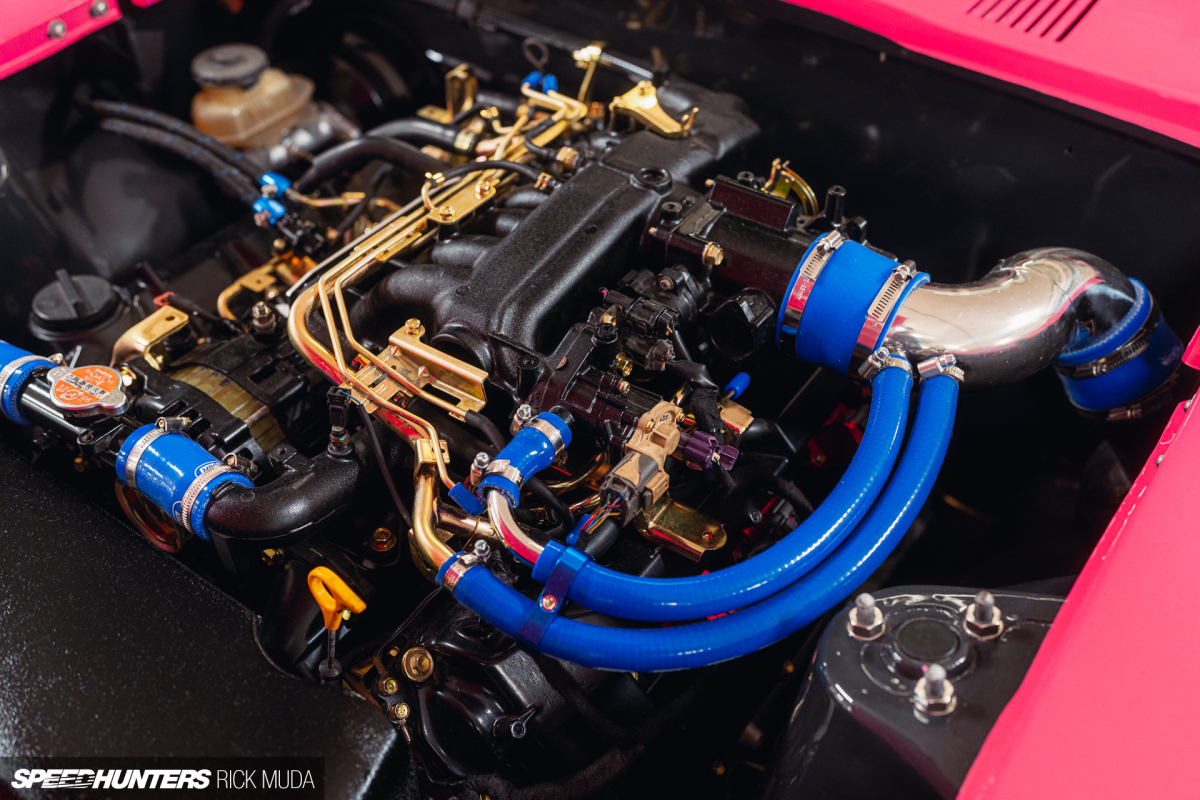 Its owner, Farah, opted for a Nissan VH41DE engine swap over building up the Z's original L-series, so it should perform very nicely with a V8. Hopefully I can revisit this car for a full feature once it's done.
The Calm Before The Storm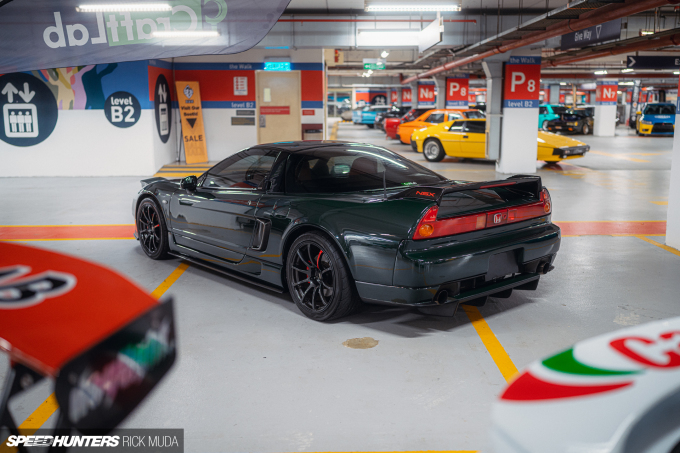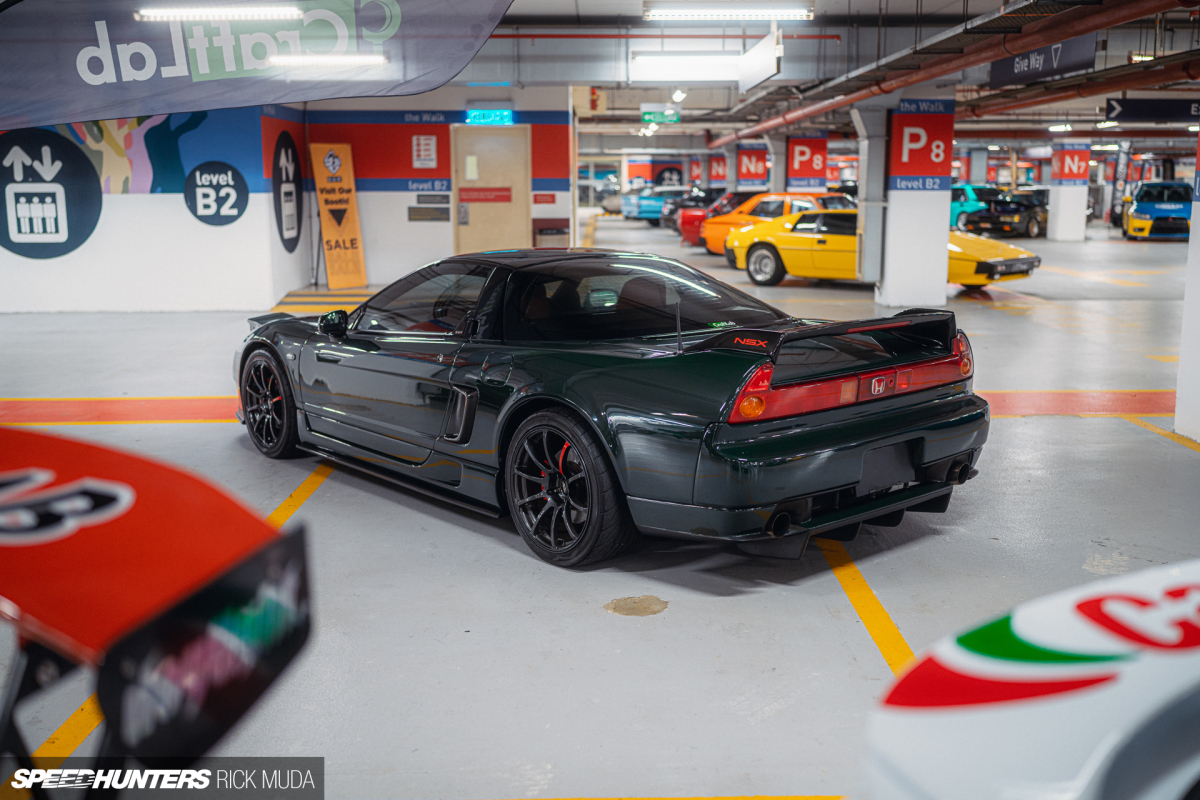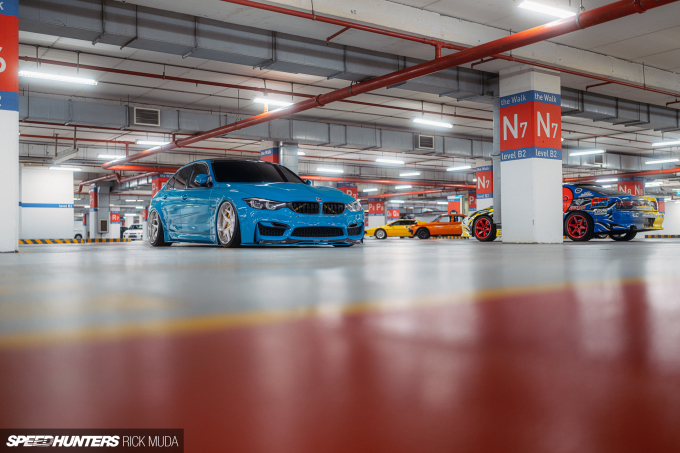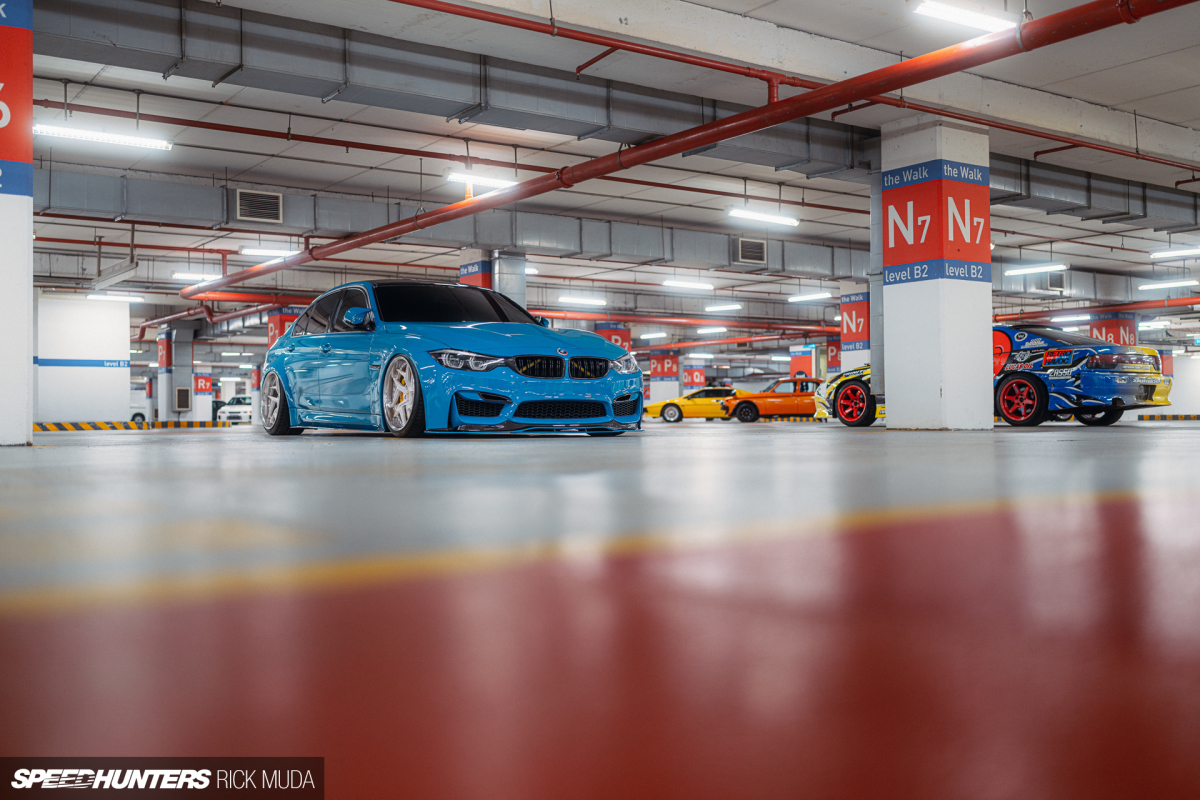 On show day, my plan was to capture images with no crowds around, while mentally preparing myself for what was to come once the doors opened and tens of thousands of visitors streamed in.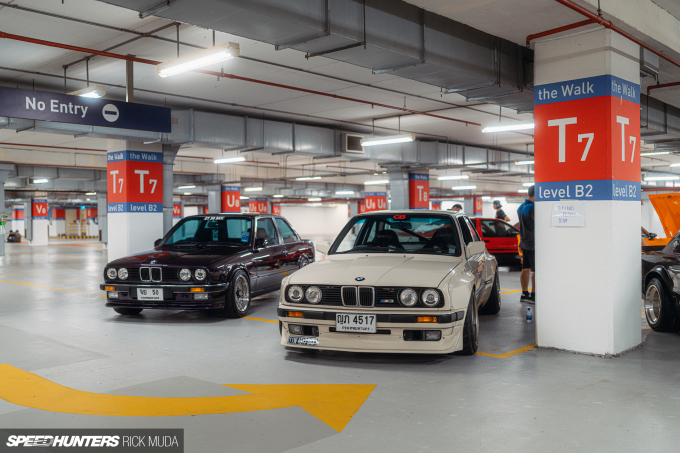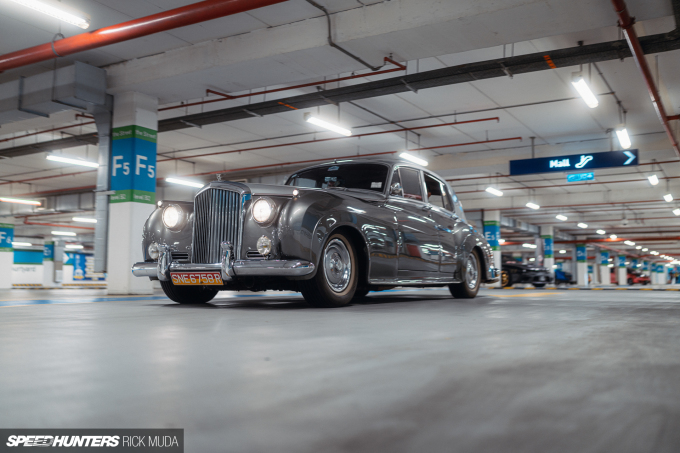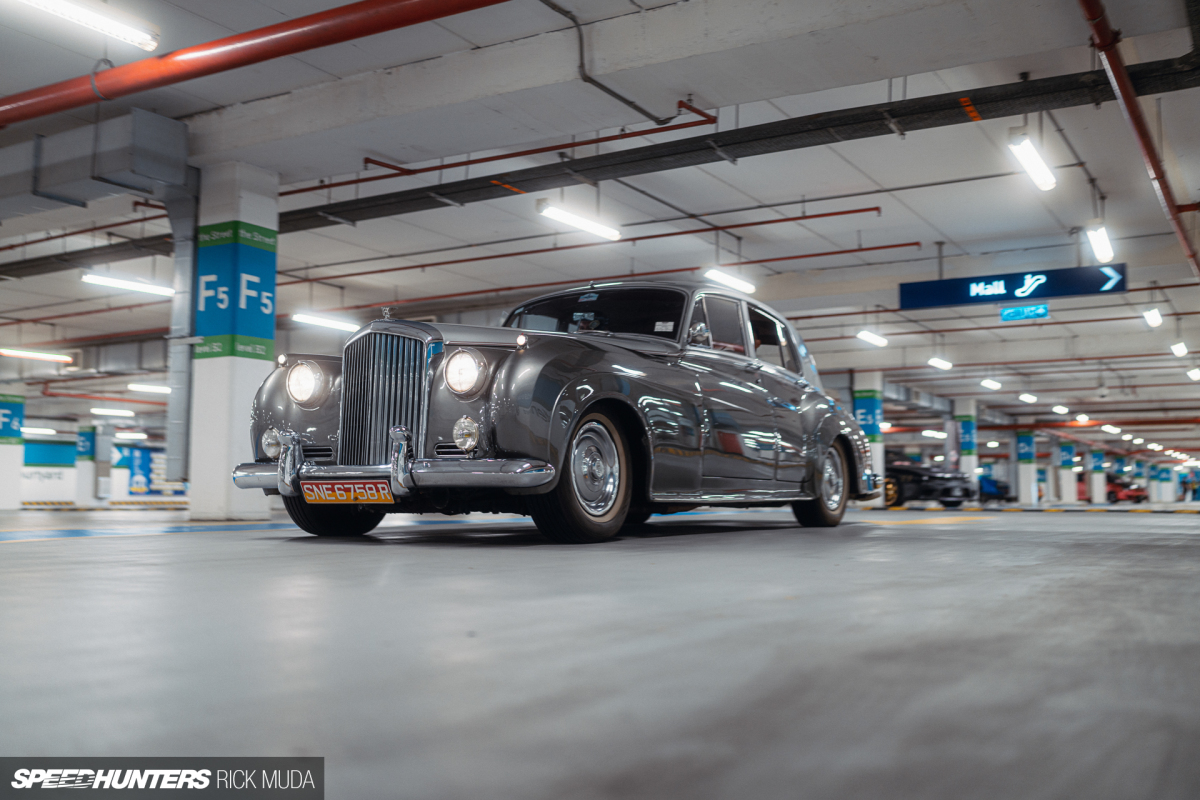 During this quiet time, all of Retro Havoc's special guests – Daijiro Inada (Option magazine, Tokyo Auto Salon, D1GP), Shoji Inoue (Star Road Japan), Khyzyl Saleem (The Kyza), Ichiraku Toshiya (1048style, Kamiwaza, Fuelfest Japan), Lulut Retro (Kustomfest Indonesia) and myself also cast our votes for our favorite cars of the show across a number of different categories.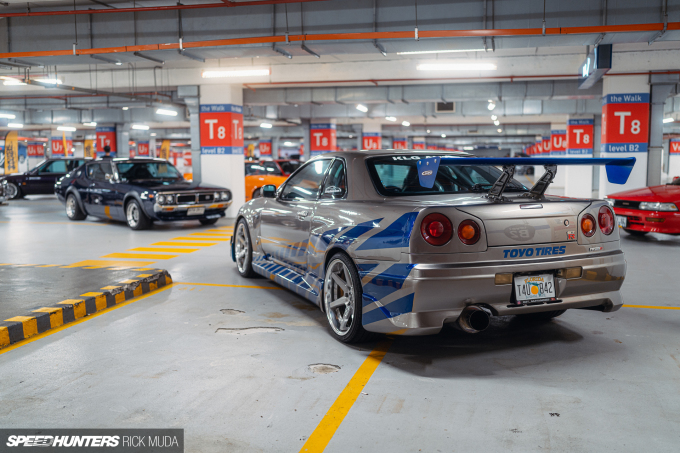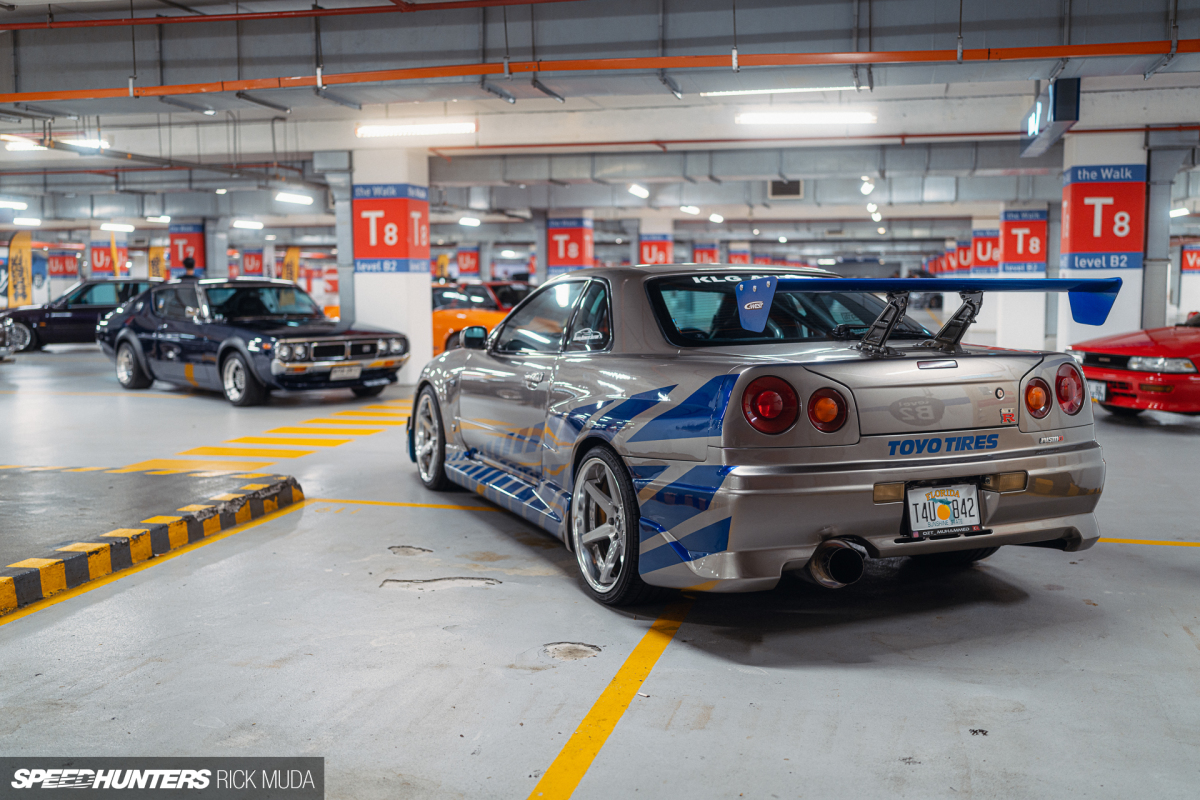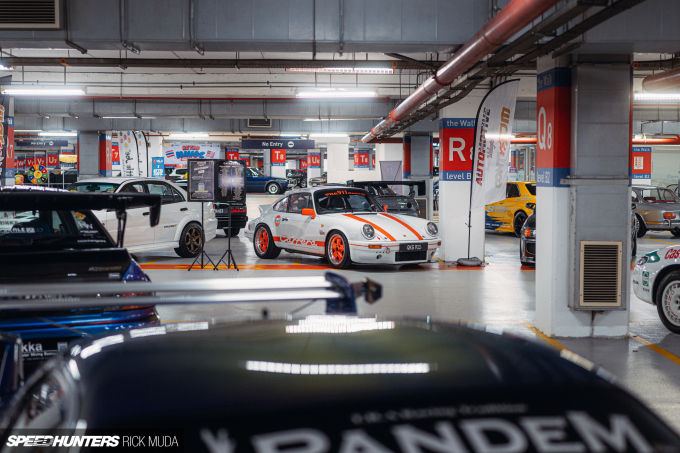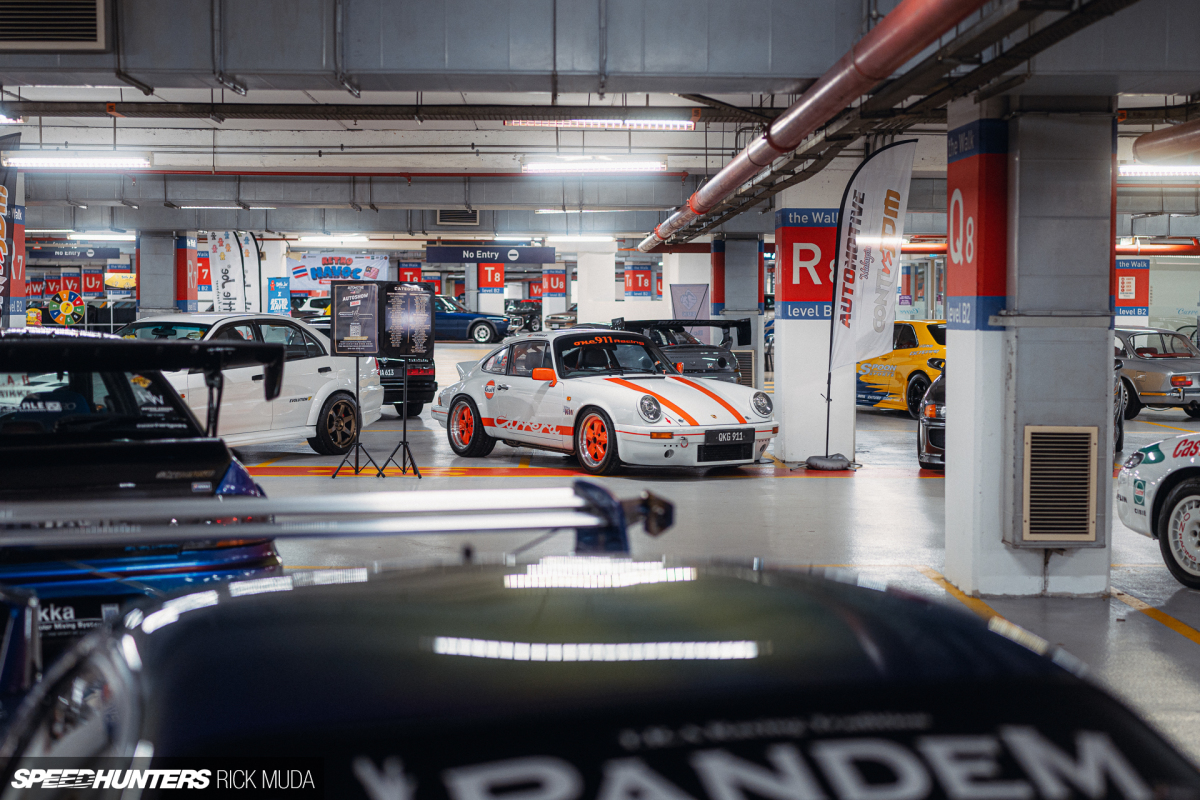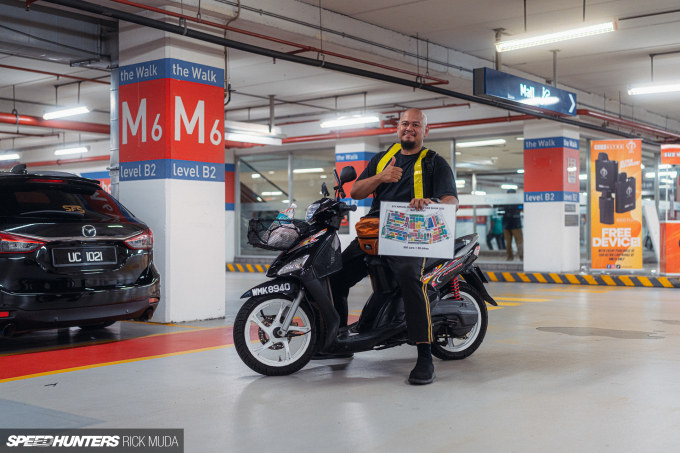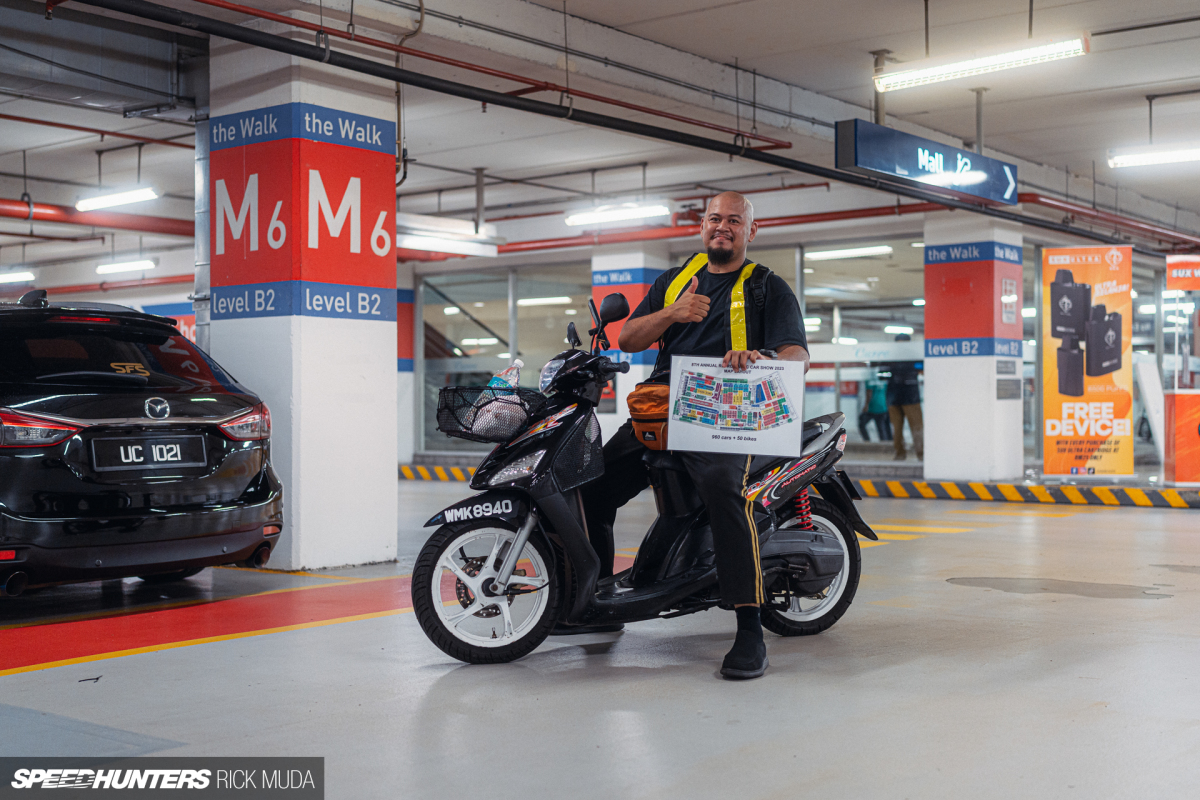 I was really impressed by how quickly the Retro Havoc team were able to physically pull the whole event together. It showed just how good their planning is, with everything organized to the nth degree.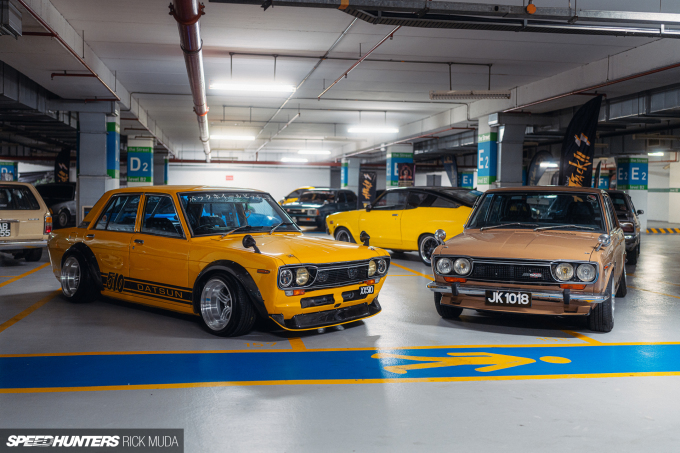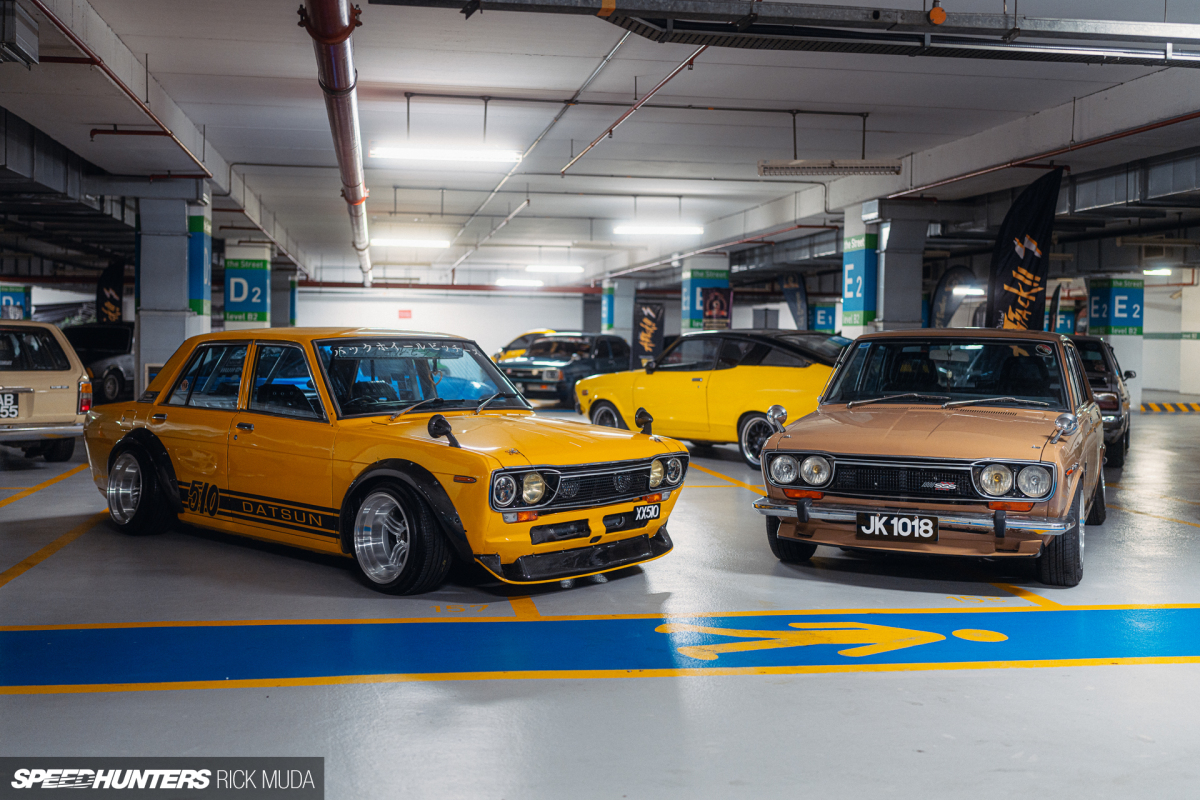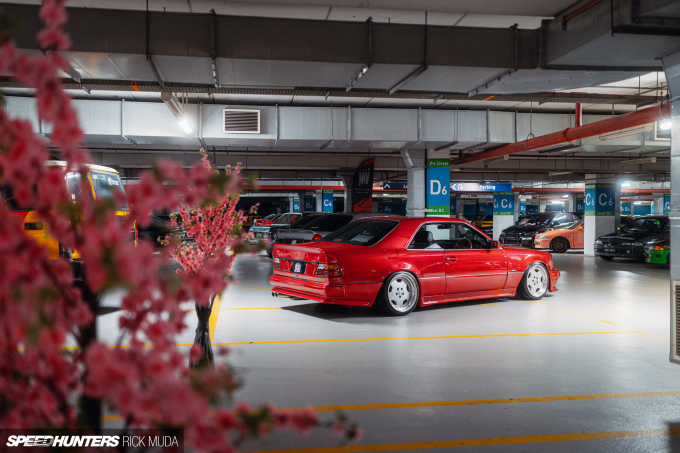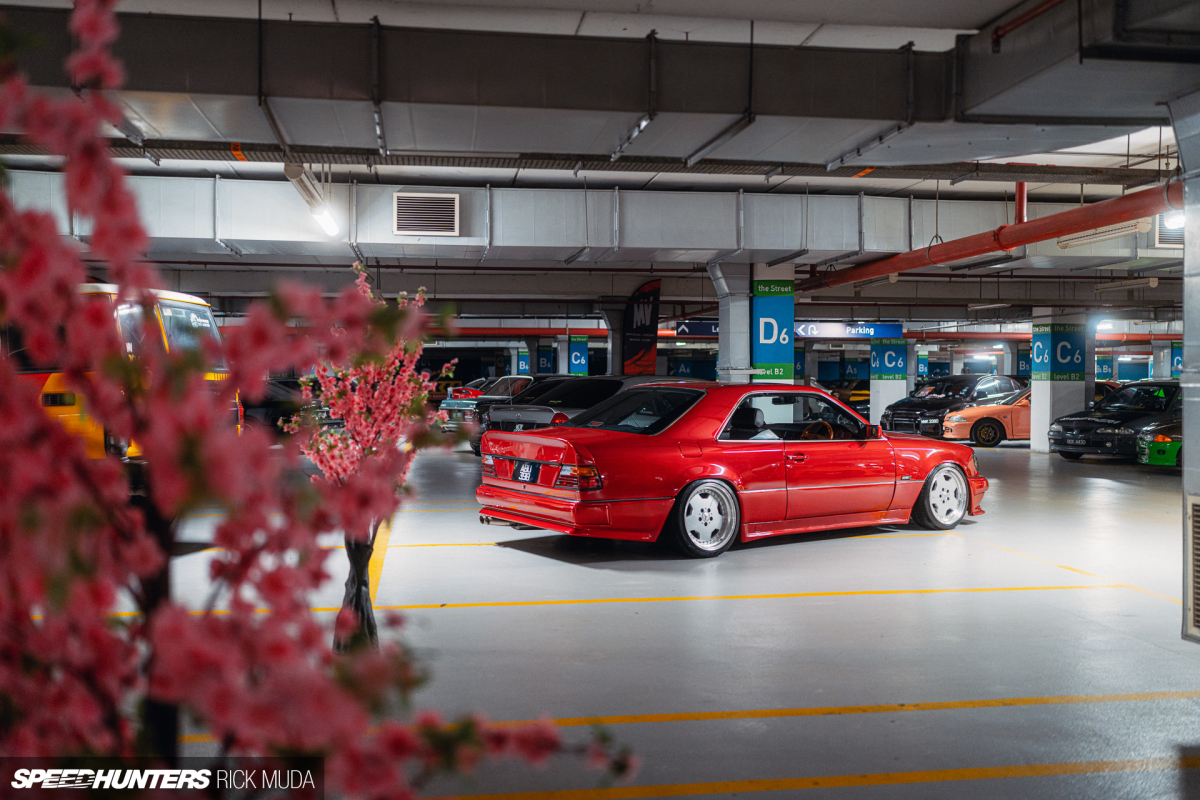 It was so cool to see such a wide variety of vehicles. Most were from the 1970s to early-'00s era, but older cars and plenty of late-model machines also attended. On top of that, there were participants who brought builds from as far as Thailand and Singapore.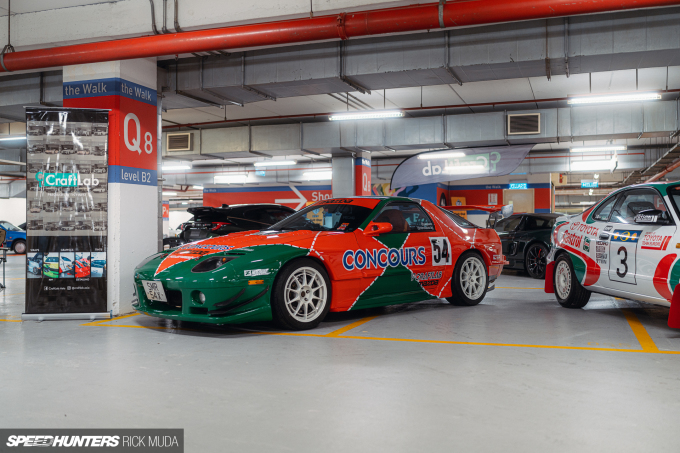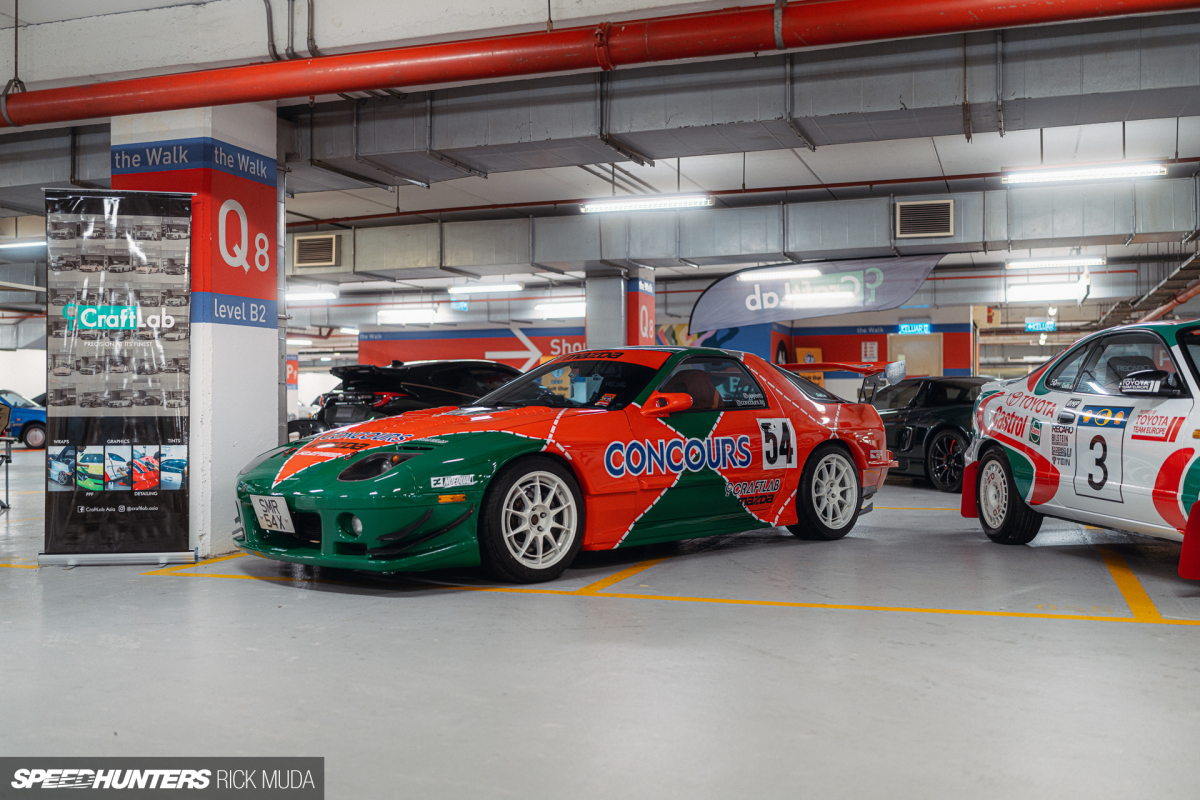 Two cars that immediately stood out to me both had motorsport-inspired liveries. The first was this FC3S RX-7 wearing the Mazda 7B7B's iconic Le Mans colors.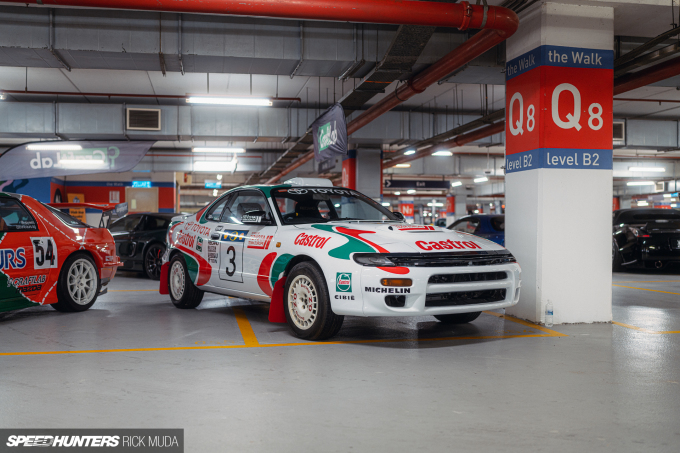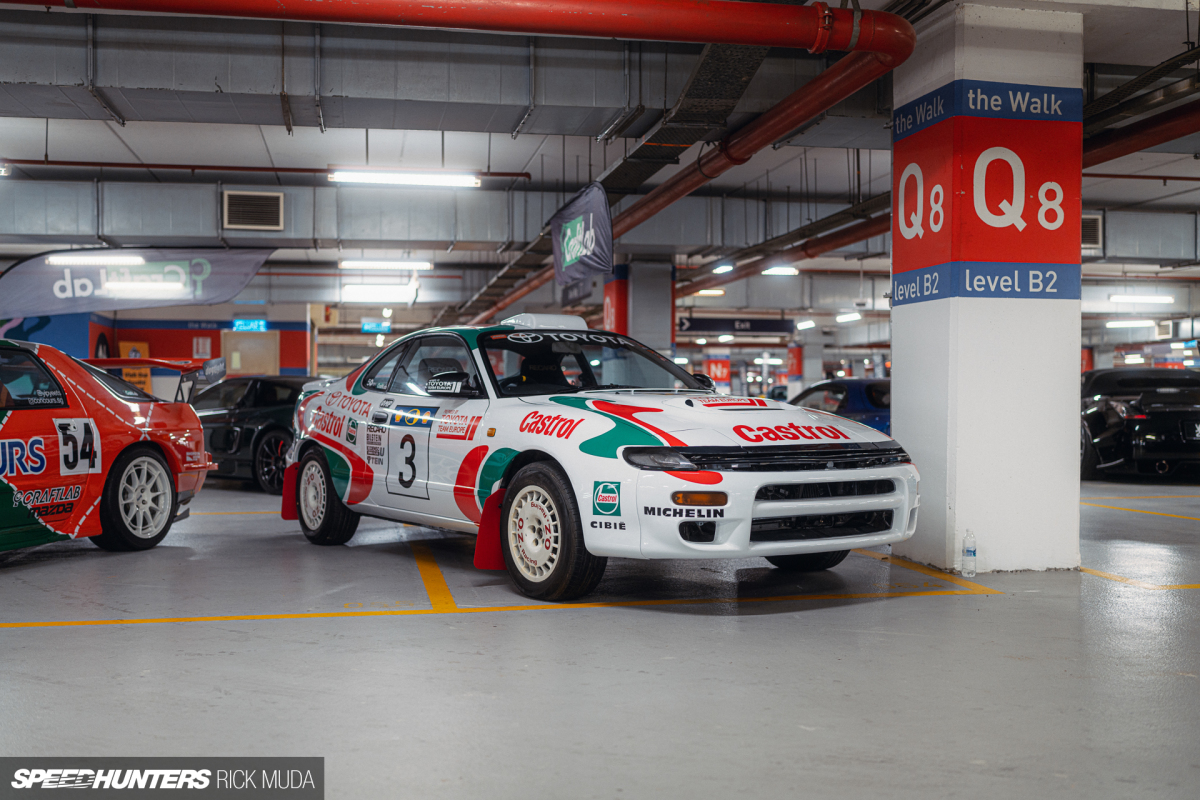 The other, parked right alongside, was this ST185 Toyota Celica GT-Four, looking resplendent in white with classic Castrol WRC stripes.
I can't pinpoint what exactly drew me to it, but I really loved this factory wide-body Mitsubishi Starion. Perhaps it's the aggressiveness, or the black wheels over yellow paint combo. Or maybe, just the fact that it reminded me of how Mitsubishi used to make such cool cars.
Sticking with Mitsubishi for a moment, there were a handful of Pajeros and even a Dakar Rally-inspired kei Jr. version.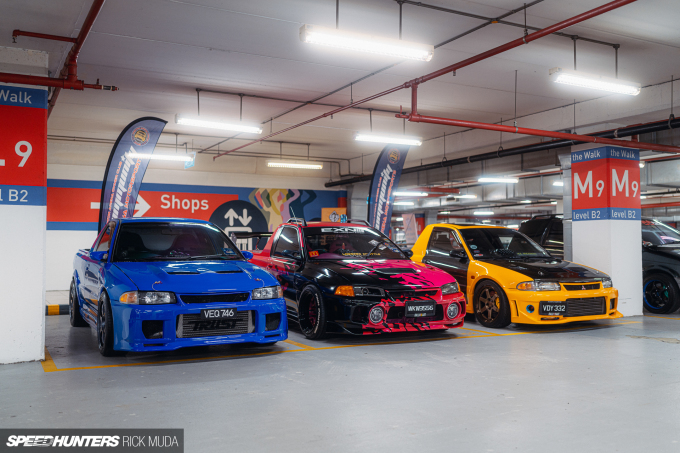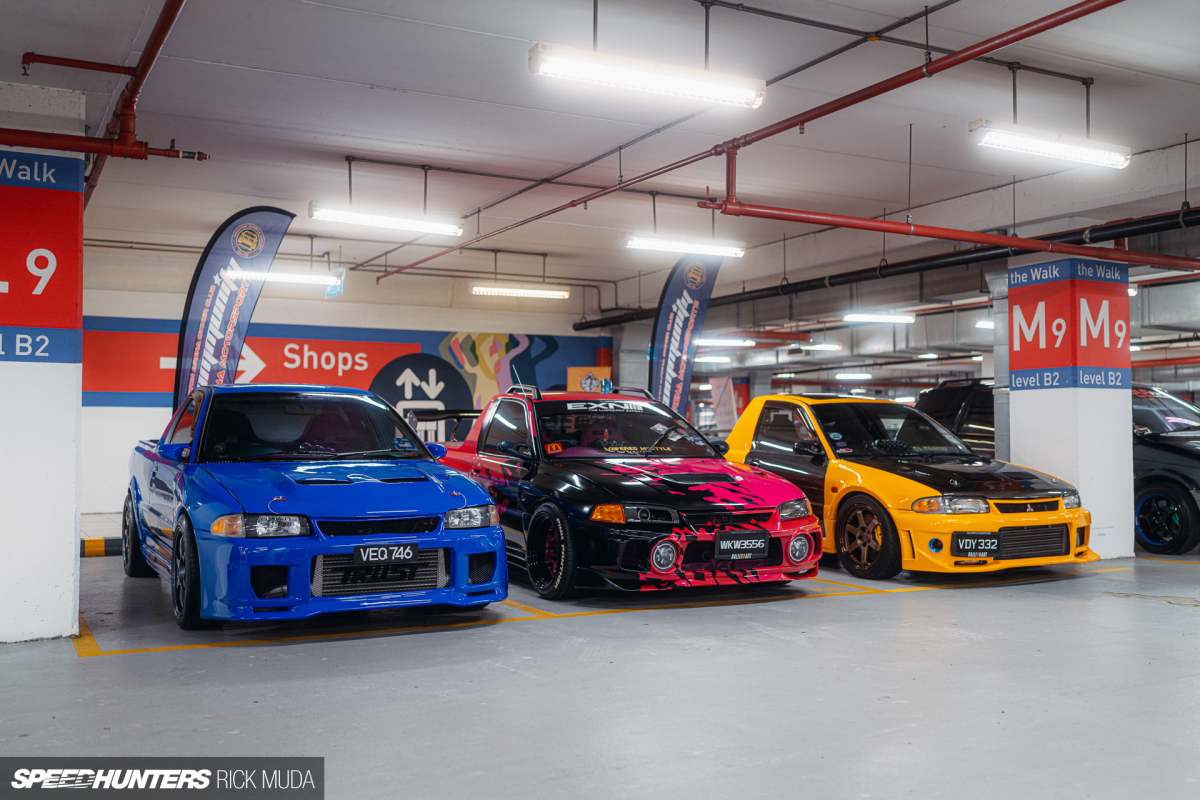 And then this lineup. The Proton Arena is a Malaysian hero and a rare find these days, so to see three of the car-based pickups parked together (and another on show elsewhere in the carpark) was a real treat. No, they didn't come looking like this; all have had Lancer Evolution facelifts.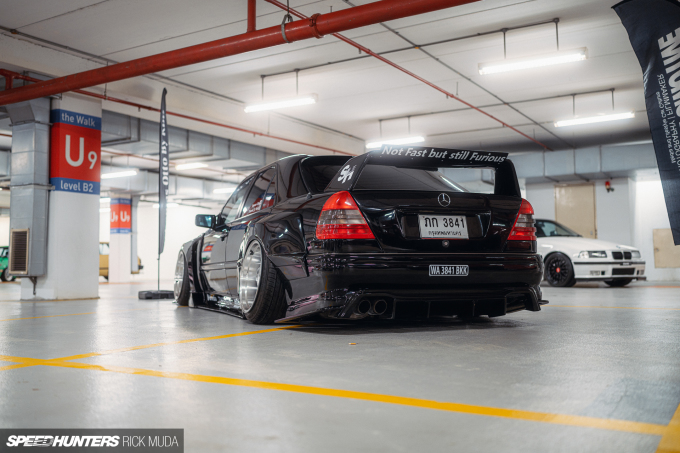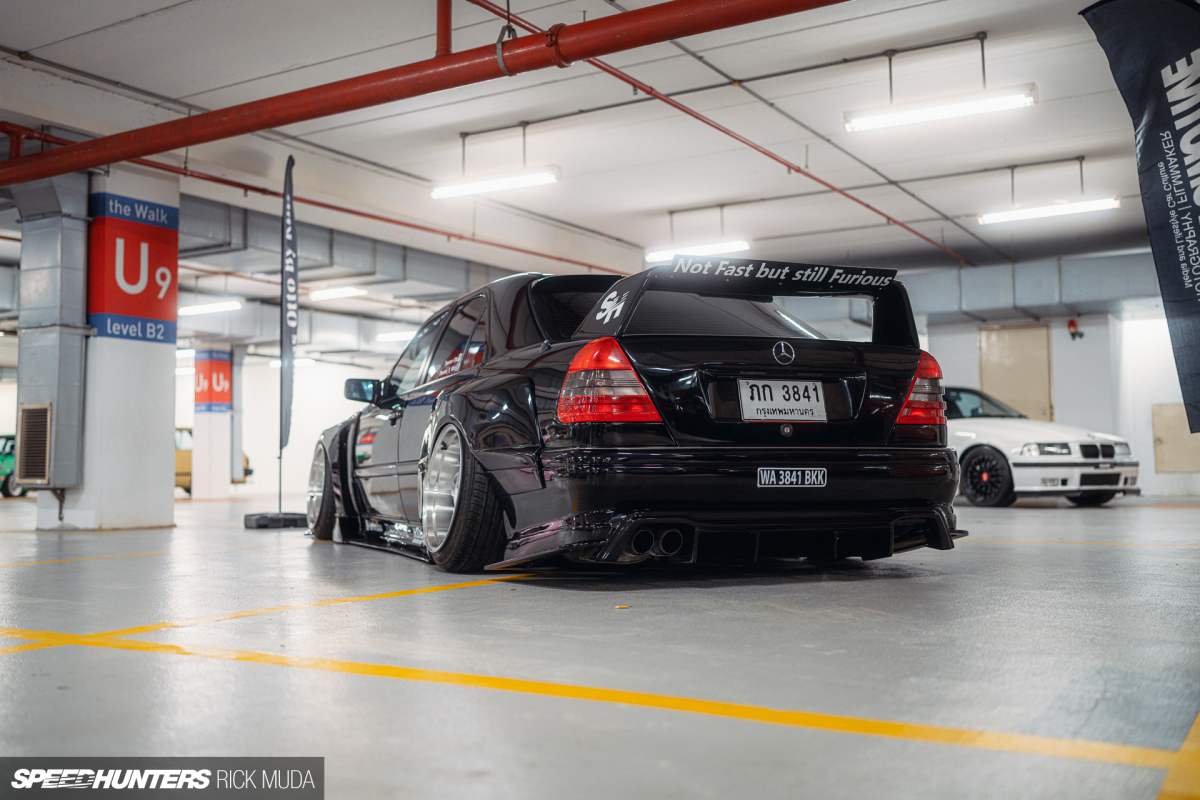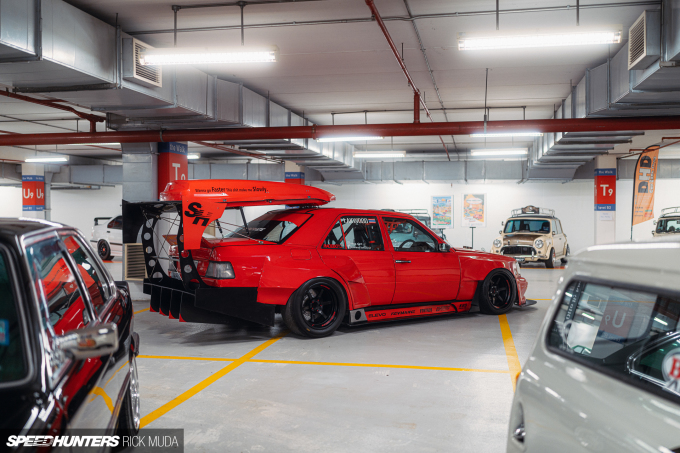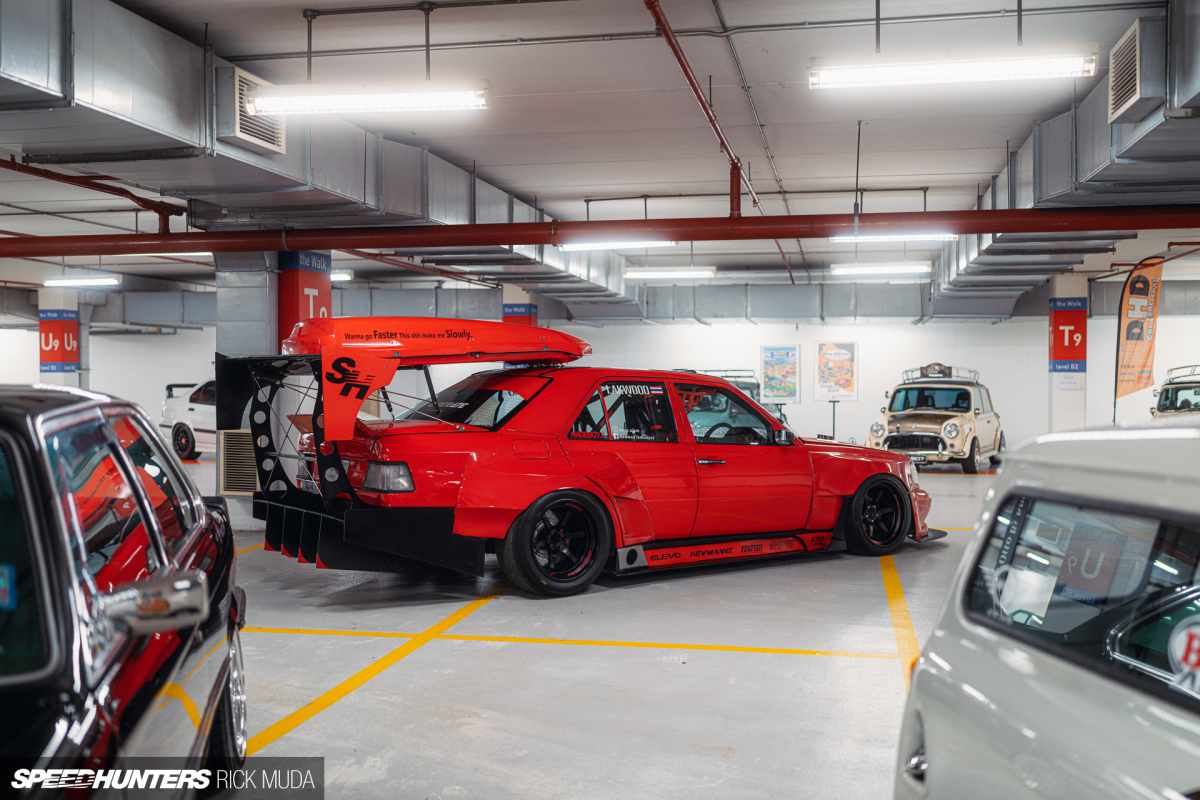 I have to make special mention of the Thailand group, who always bring their A-game to Retro Havoc. The crazy, custom wide-bodied W201 Mercedes-Benz returned this year with a twin-turbo setup and a roof rack. Seriously, how much wilder can this thing get?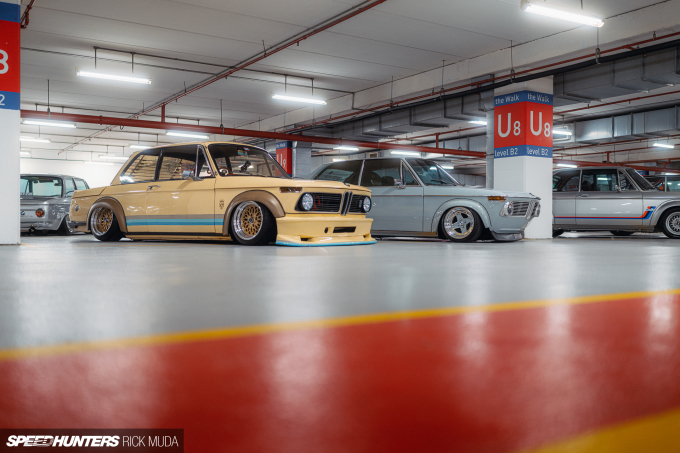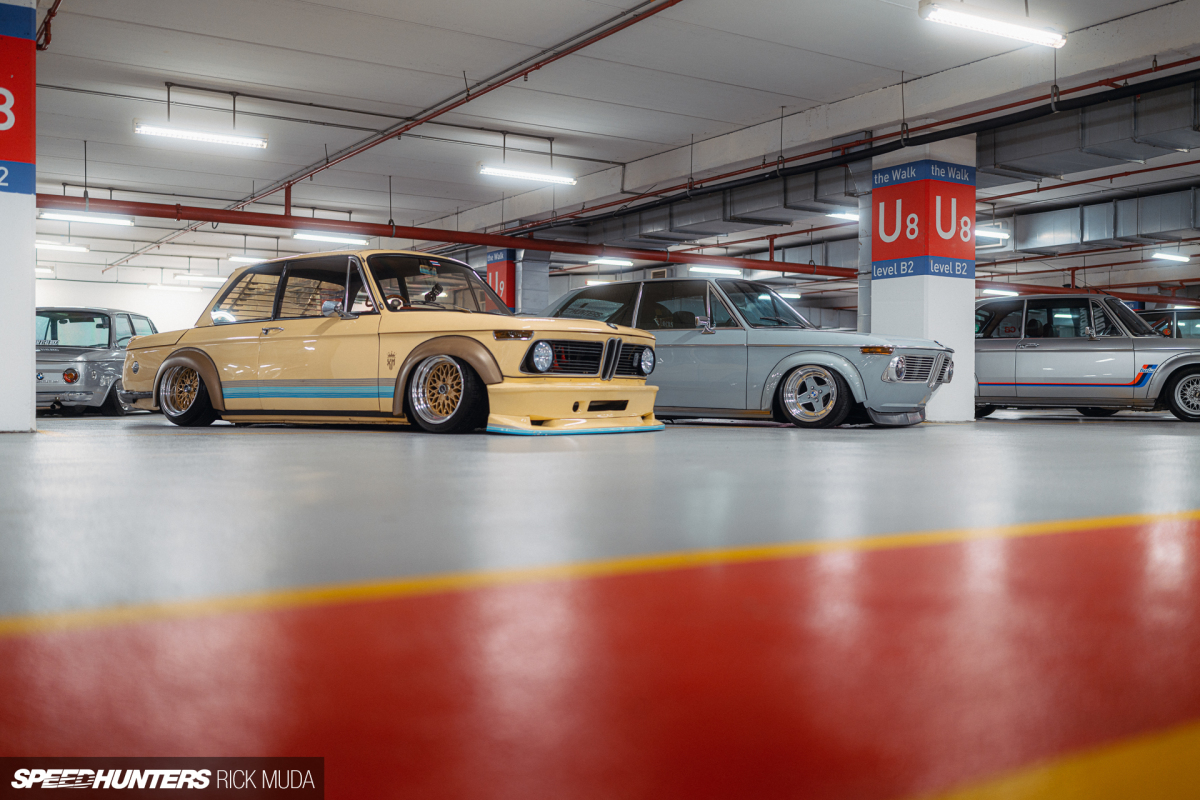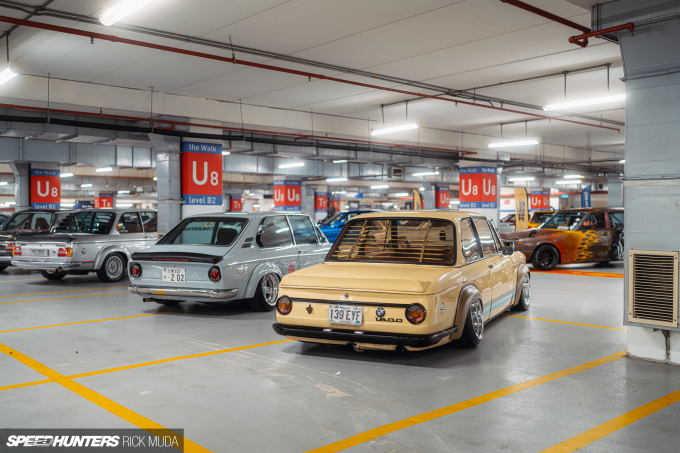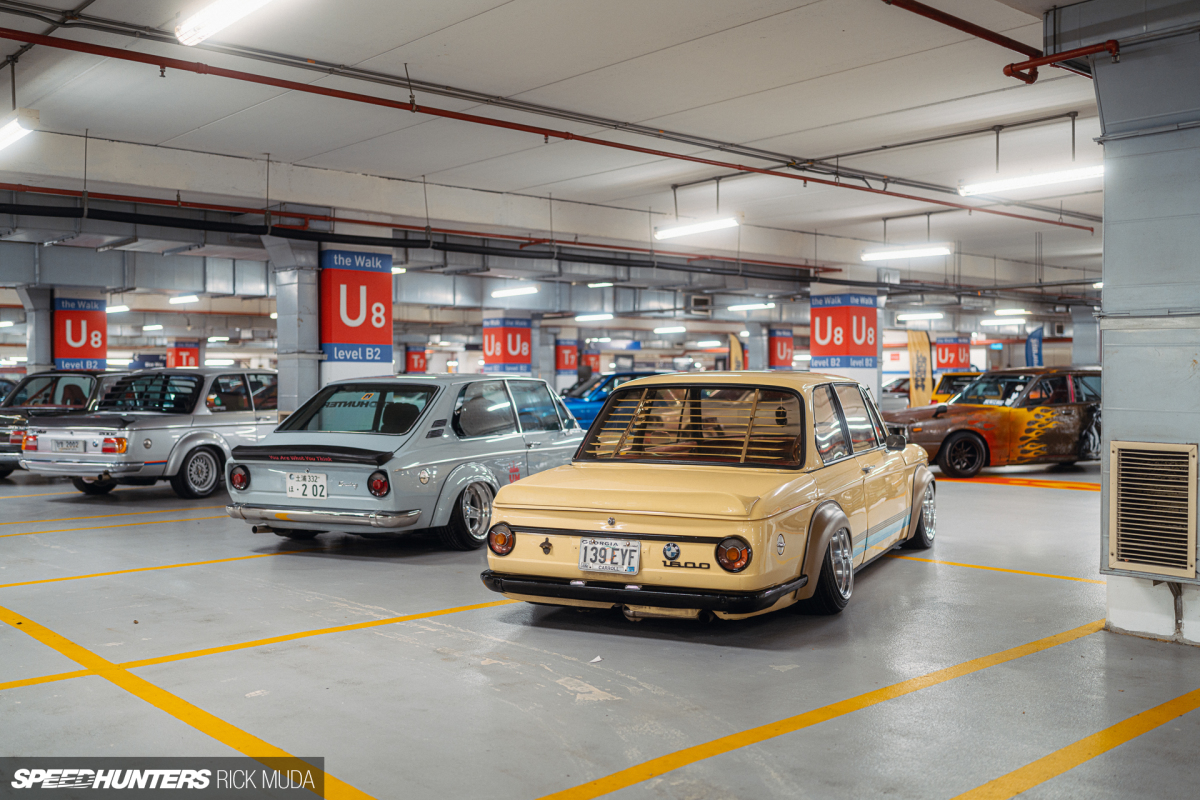 Vintage BMWs are popular enthusiast cars in Malaysia, and Retro Havoc 2023 had a nice selection of both well-preserved and customized (read: slammed) examples.
Let The Madness Begin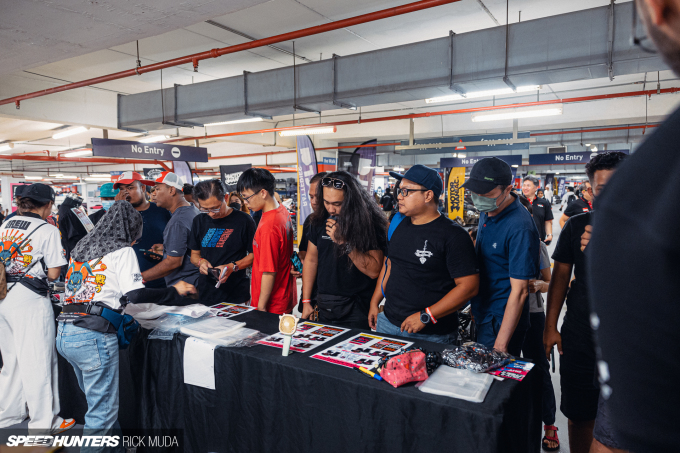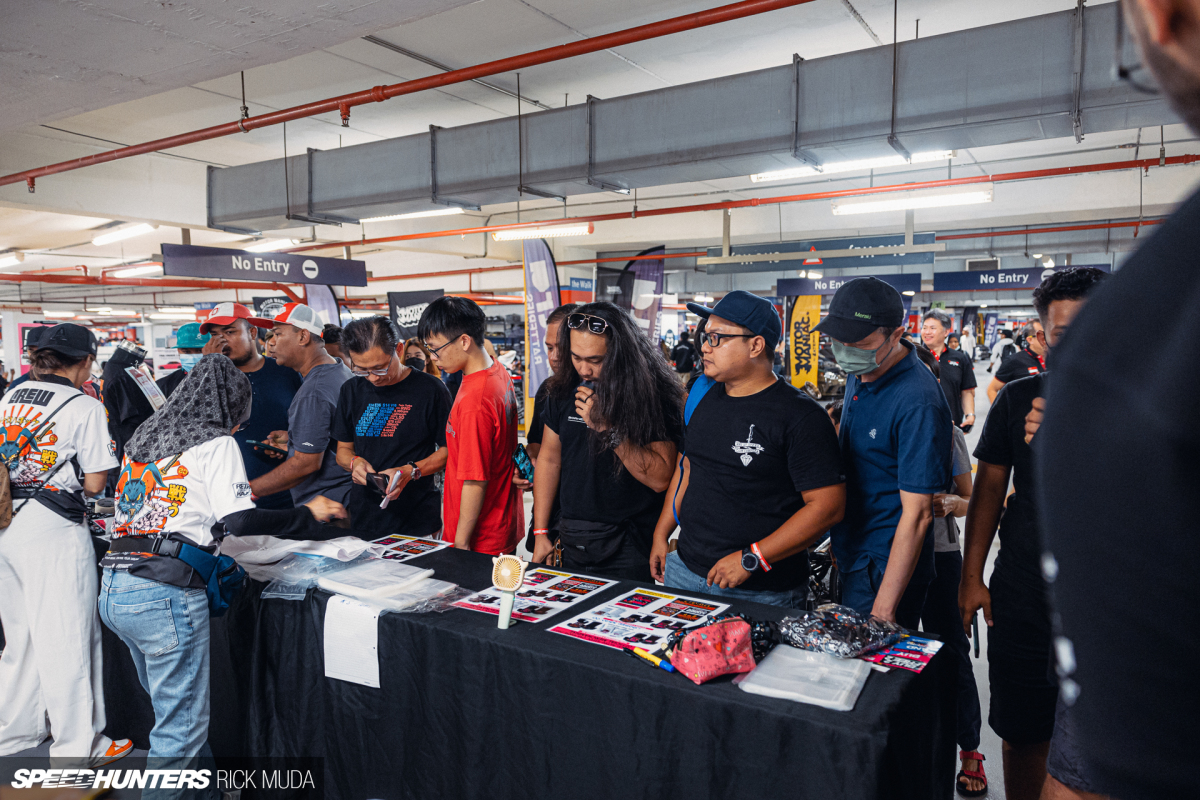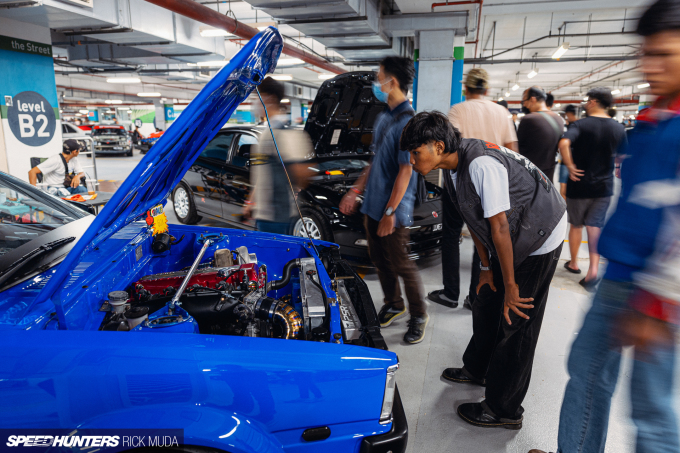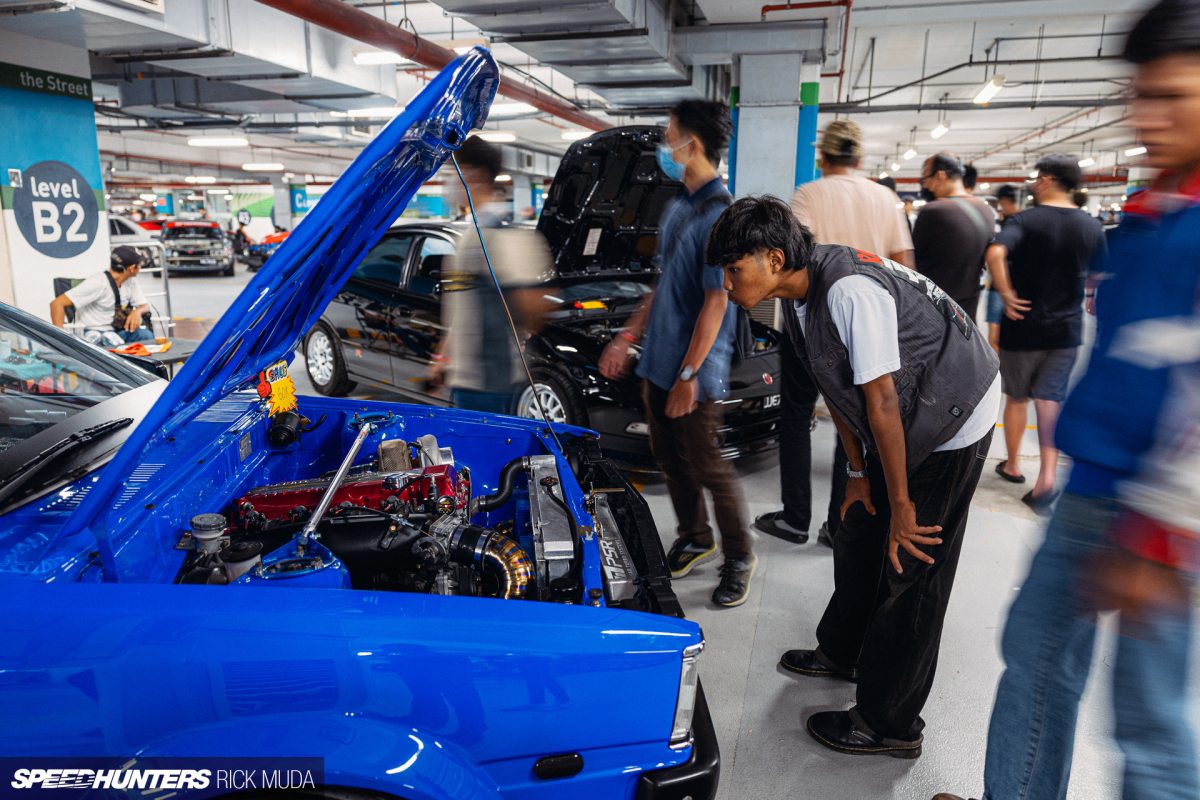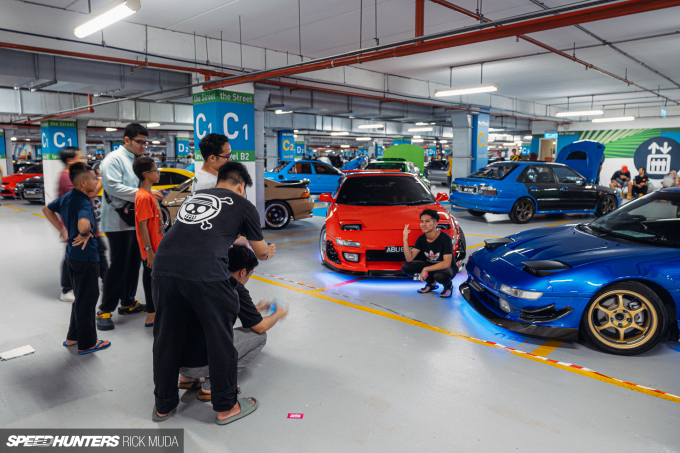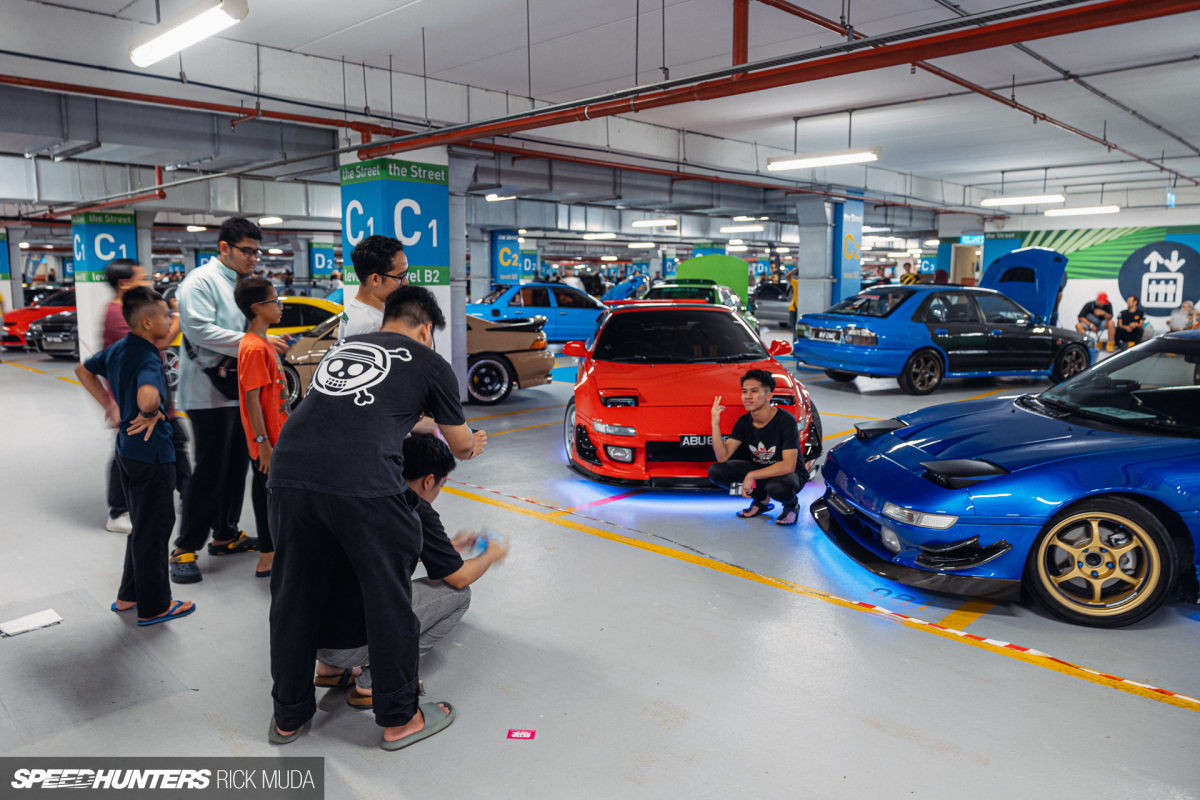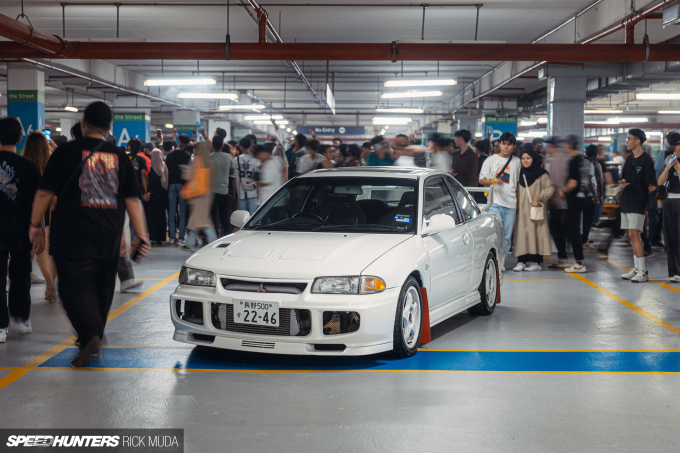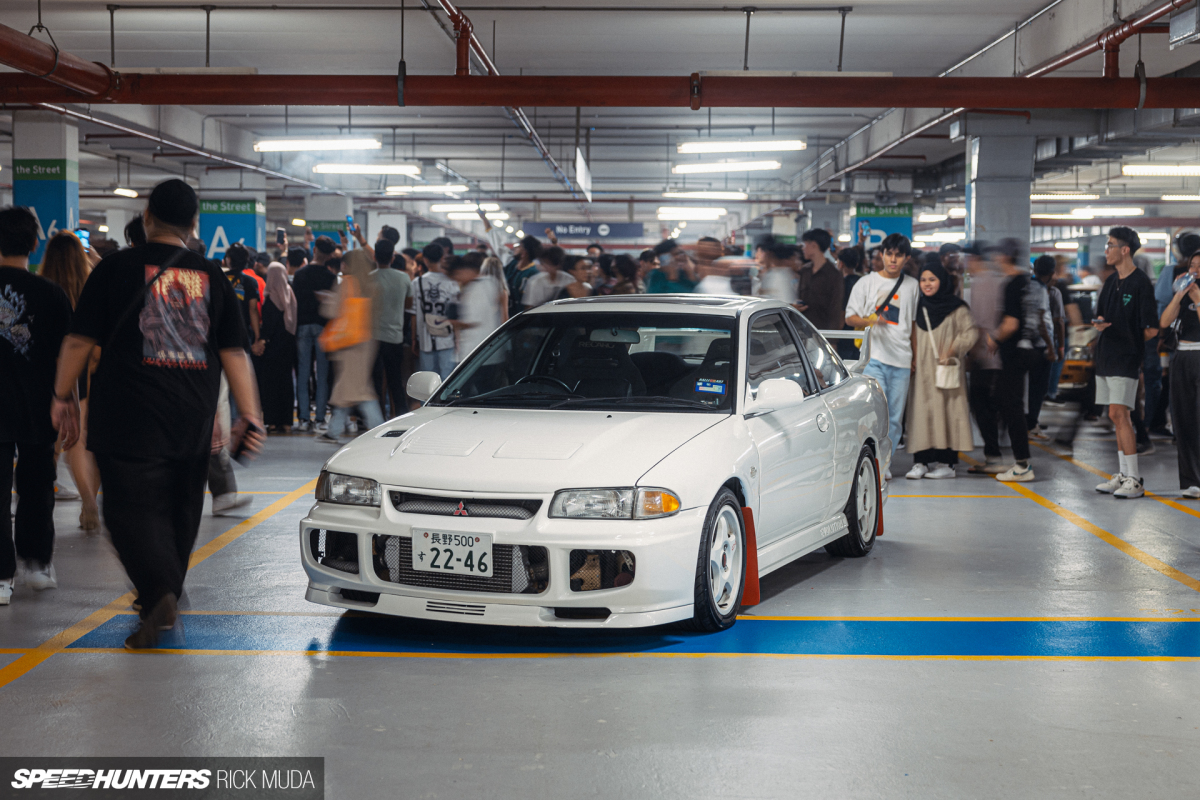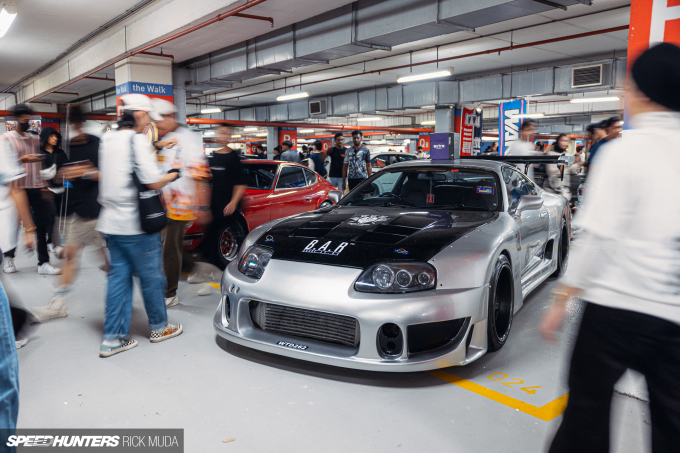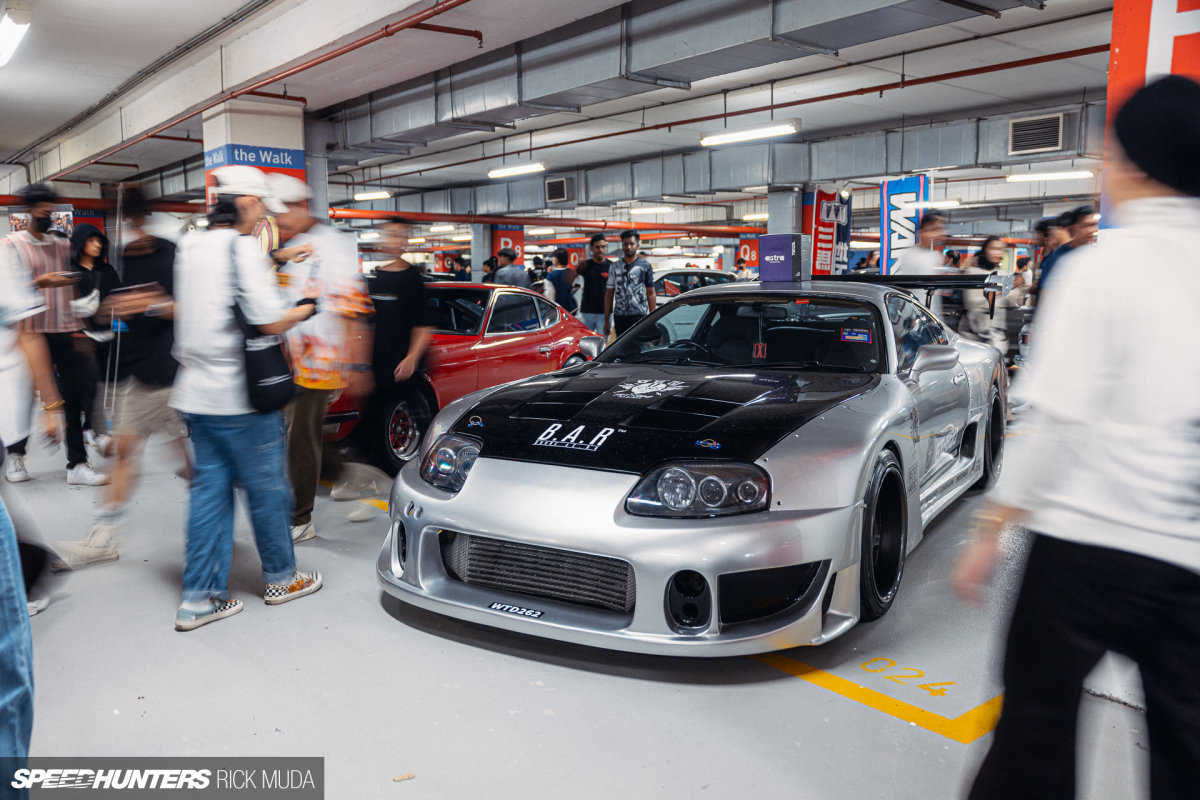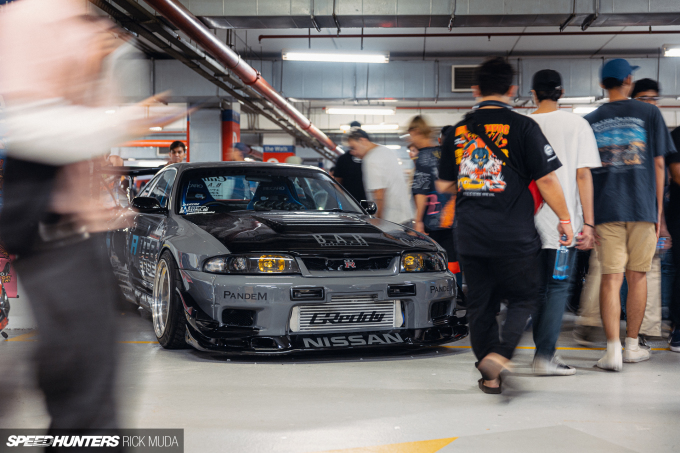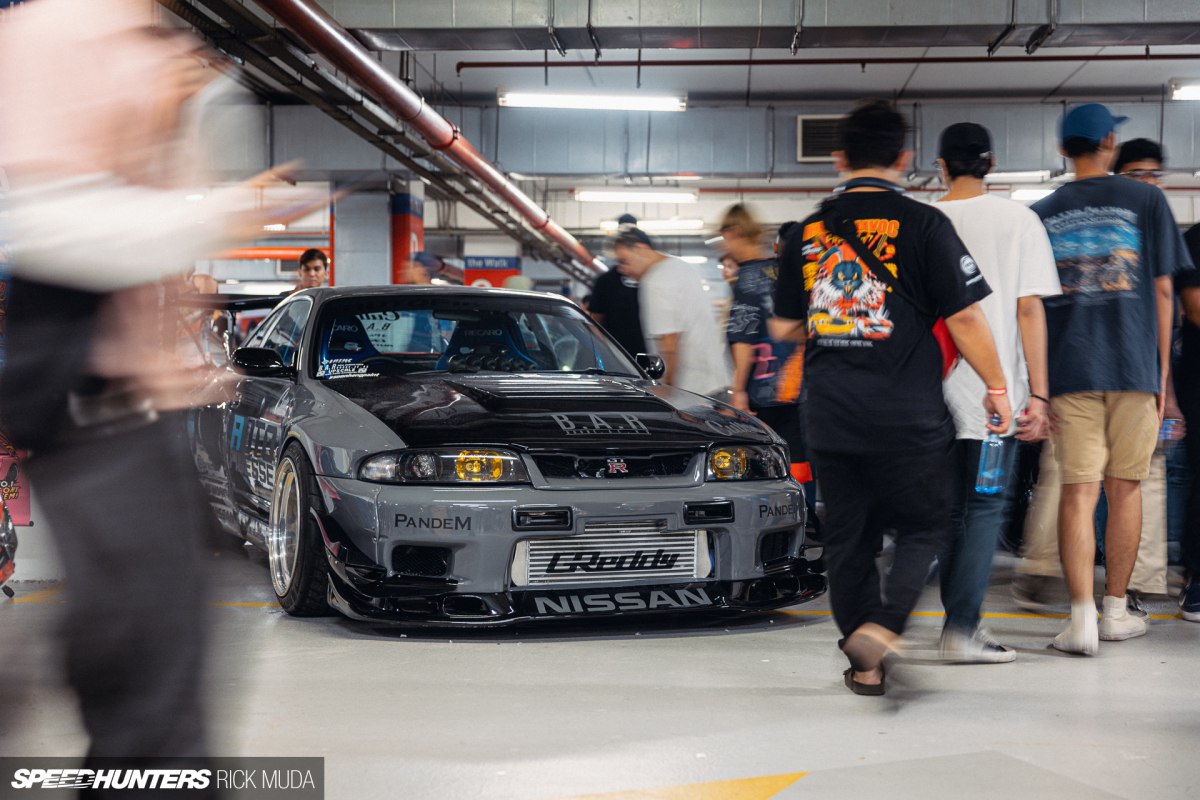 A car show without people is not a car show. Whether you're a hardcore enthusiast or just someone with a passing interest in cars who happened to see the huge billboard for Retro Havoc along the freeway, everyone is welcomed at this event.
With so many vehicles, I quickly realized that I wasn't going to be able to see everything, or spend too much time in one place. There was never a dull moment, that's for sure.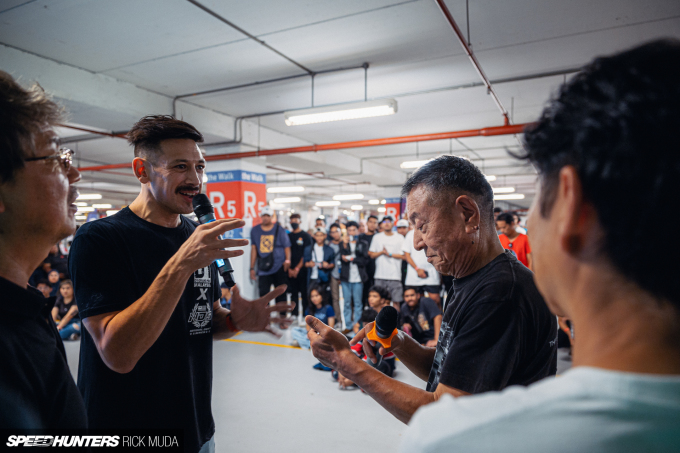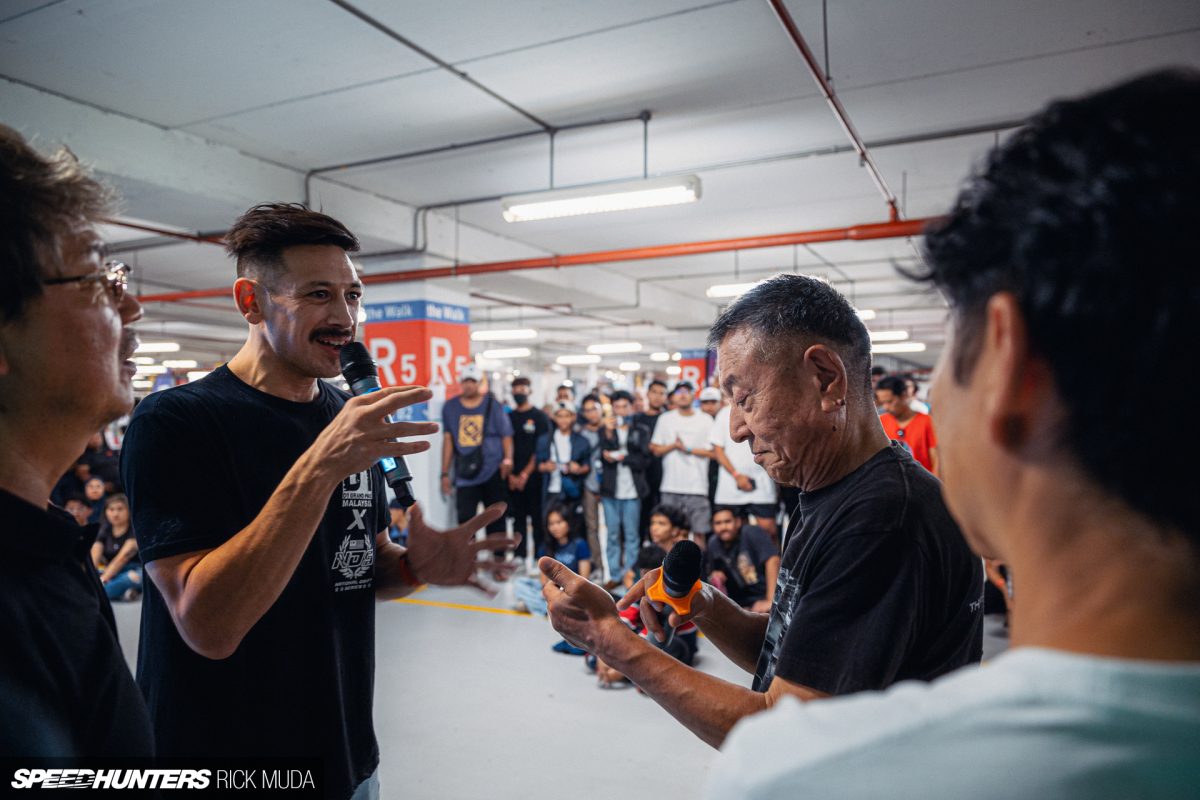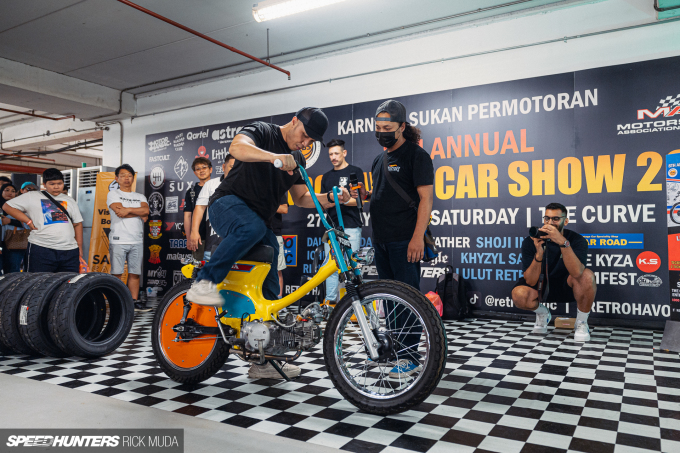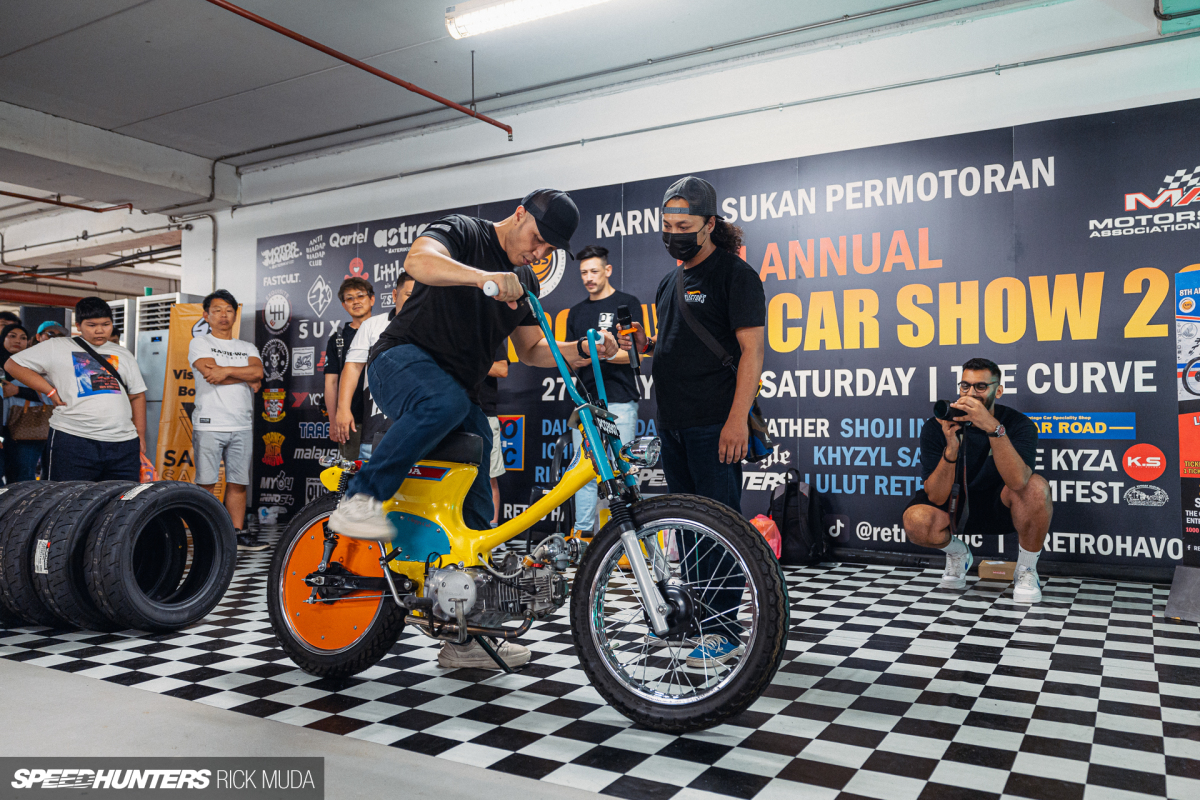 During the afternoon, the special guests' voting results were shared and the winners announced. A custom Honda C70 motorcycle was also given away to one lucky show-goer, but not by the original method. Every one of the 70,000 spectators that attended were in the draw to win, but after calling out numerous ticket numbers with no takers coming forward, the Honda's new owner was eventually decided by a dance battle. It was hilarious to watch, but also very wholesome.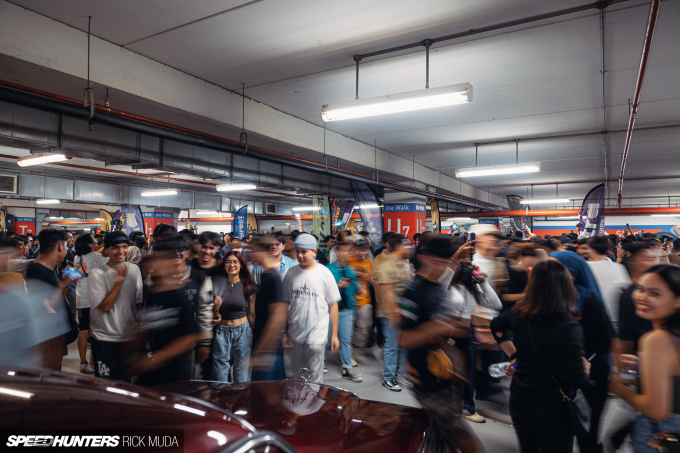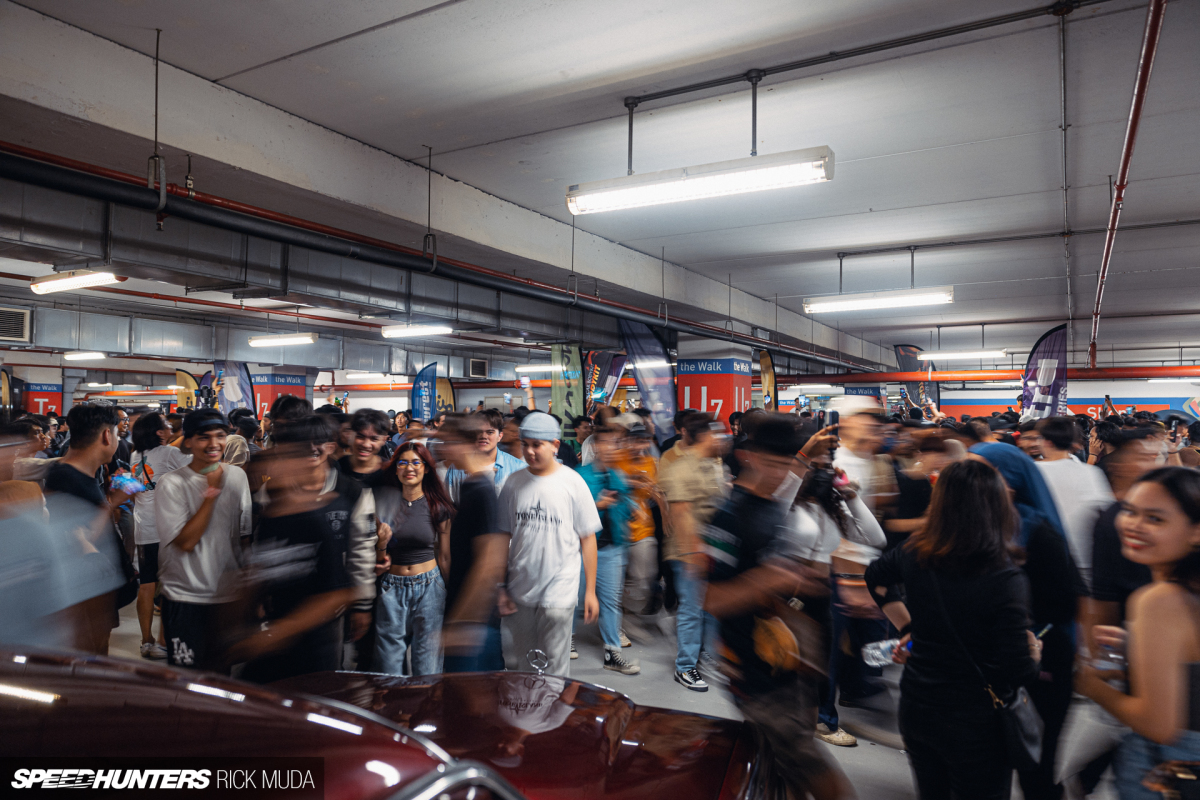 Before I knew it, it was late in the day and I still had so much of the show to capture. However, there were just too many people to contend with. As Ron once said in previous Retro Havoc coverage, "you just have to step back and embrace the chaos."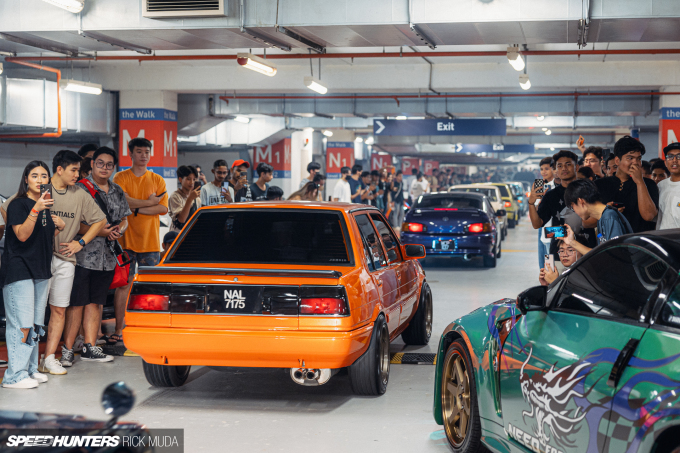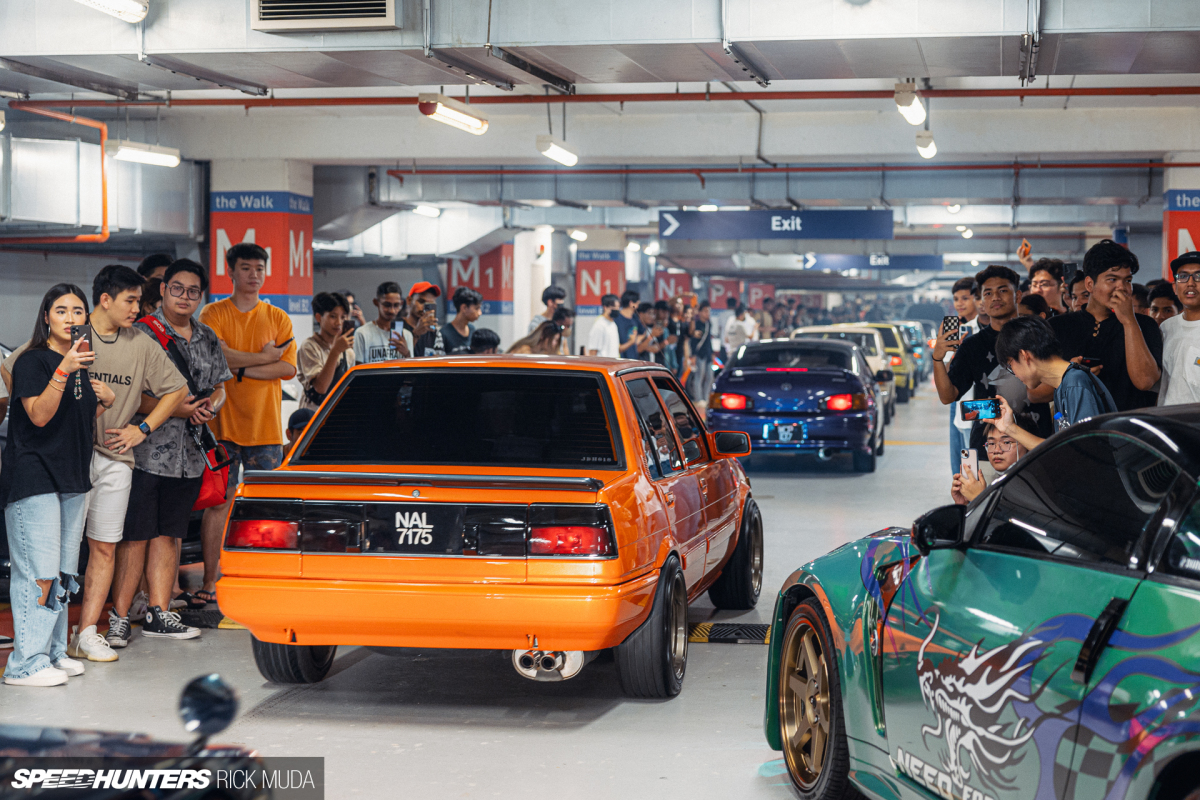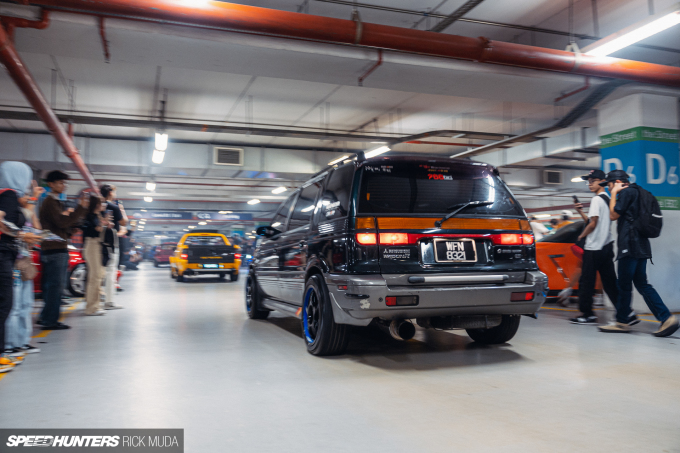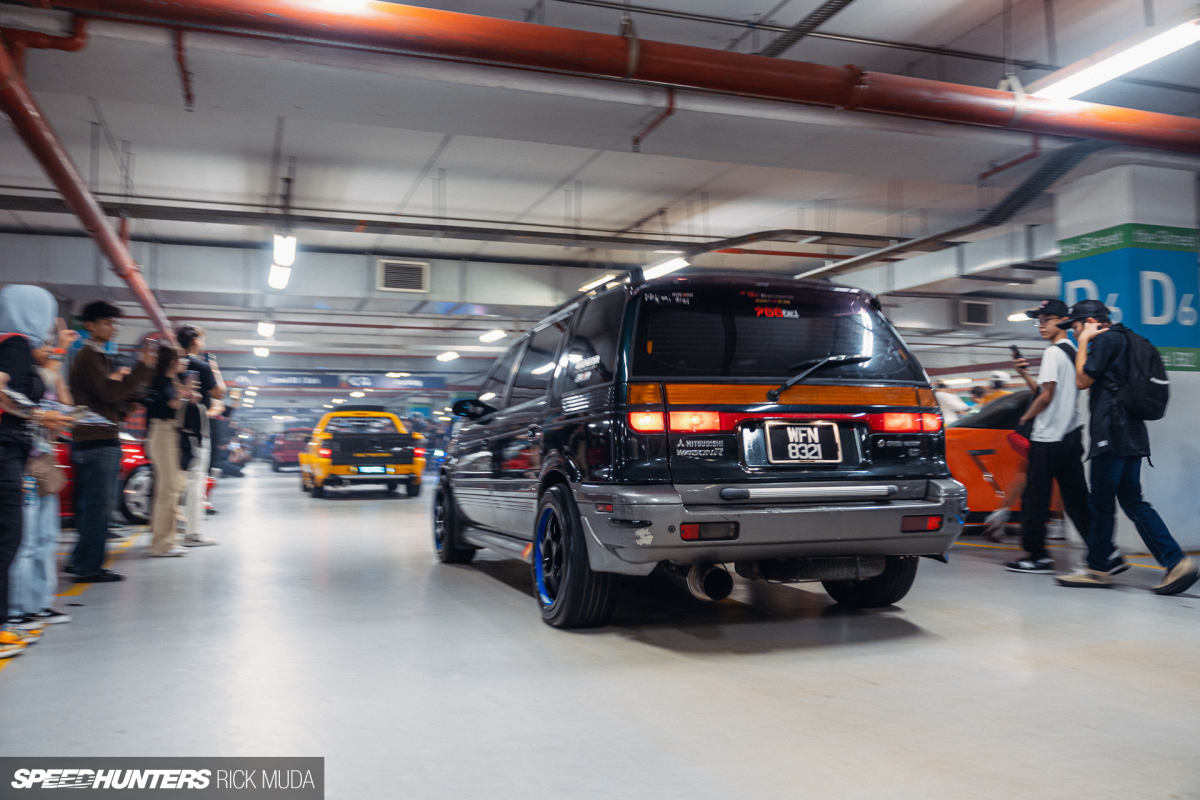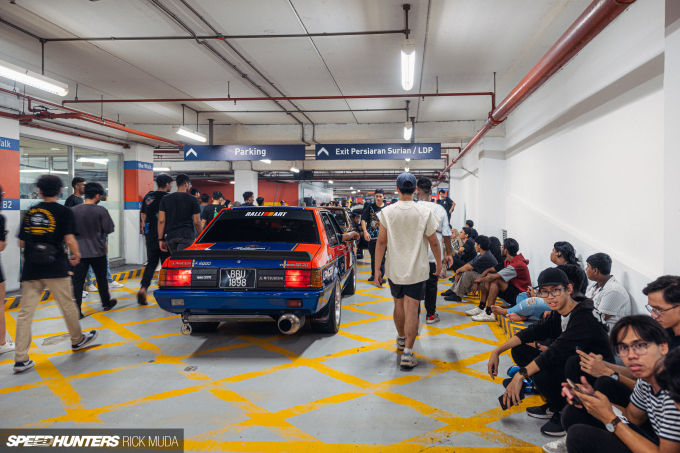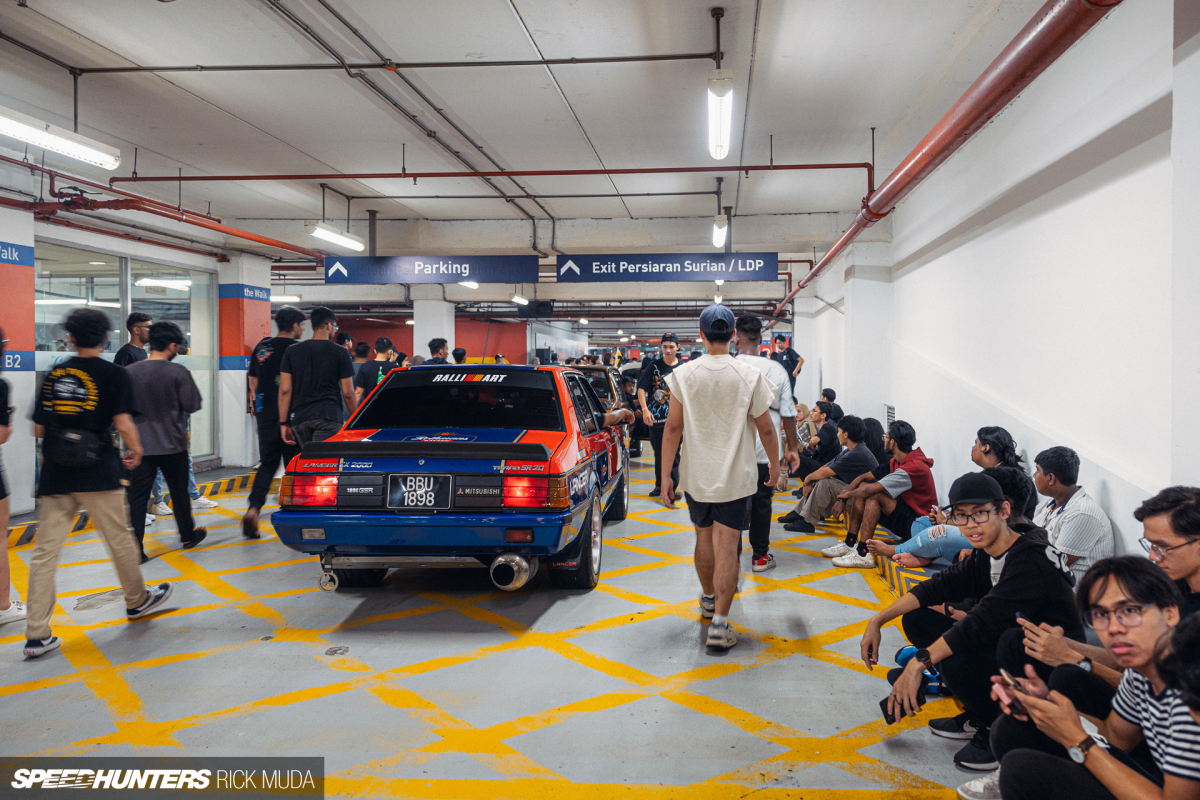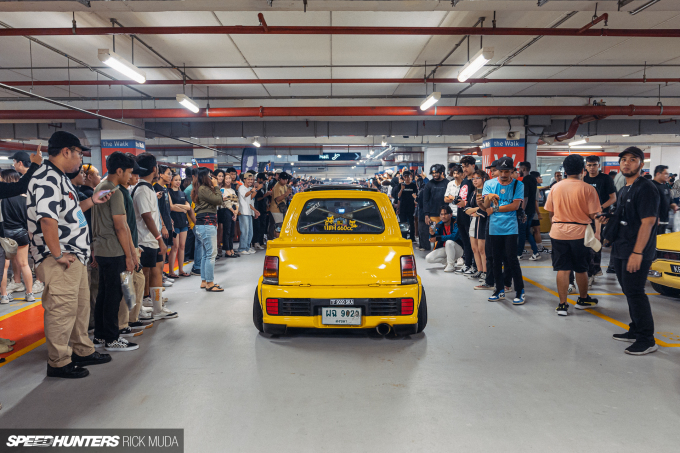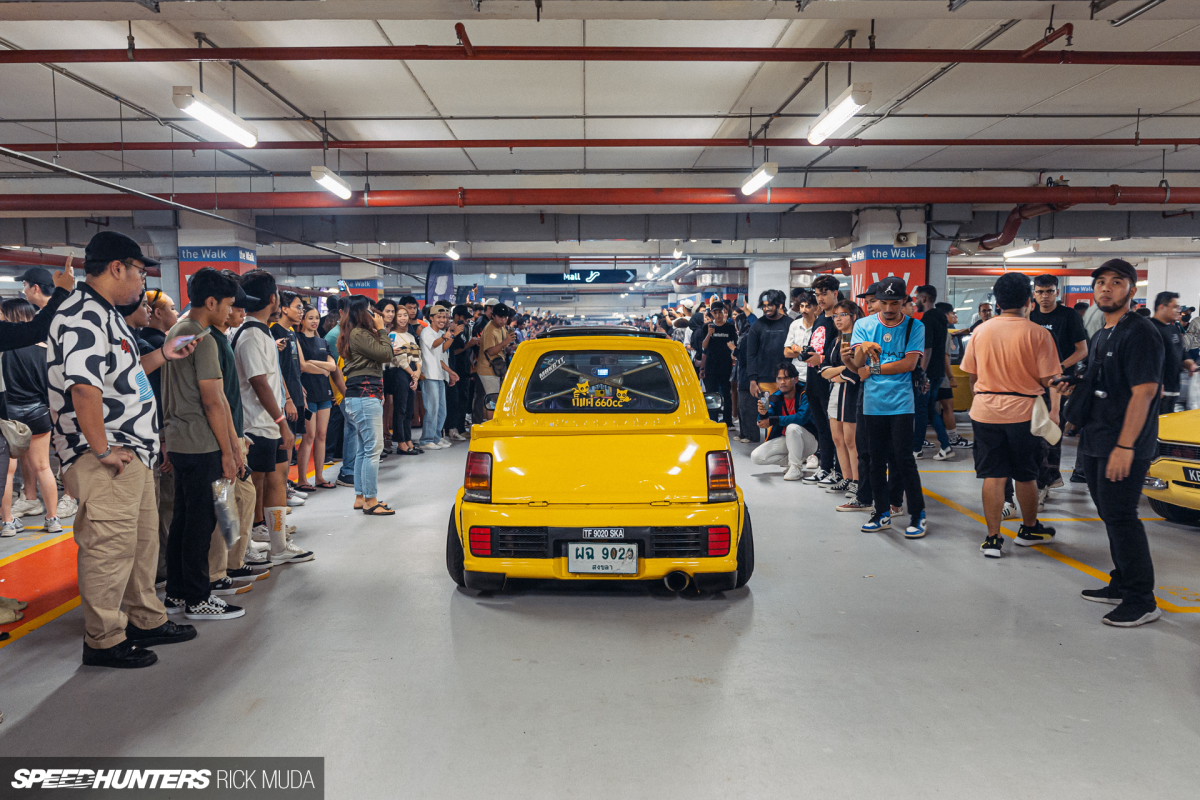 Retro Havoc 2023 ended in the way most other car shows do – one engine firing up, prompting a chain reaction. Let's just say it got loud very quickly in the concrete expanse as owners slowly made their ways to the carpark's exit points.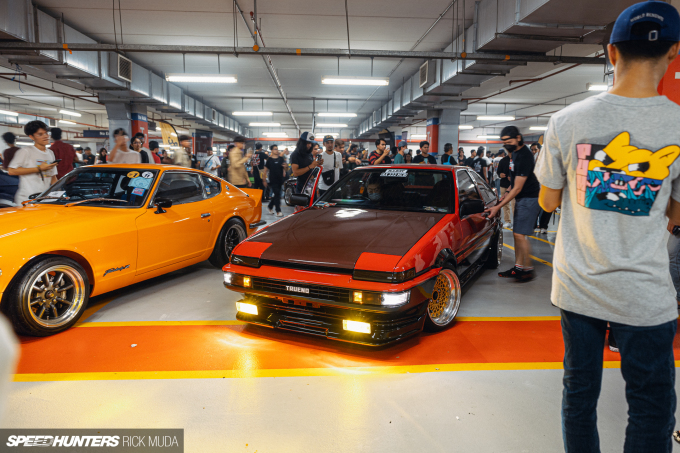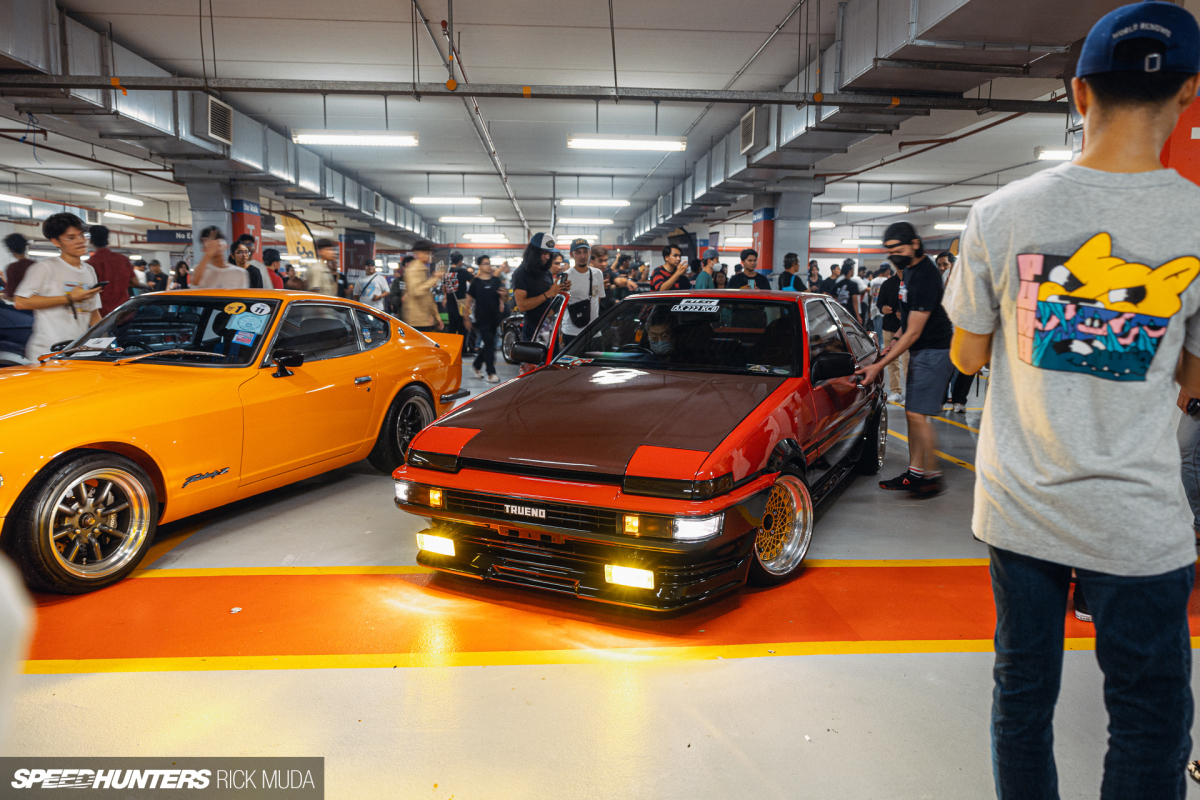 This was an event in itself, and provided one final opportunity to capture the show.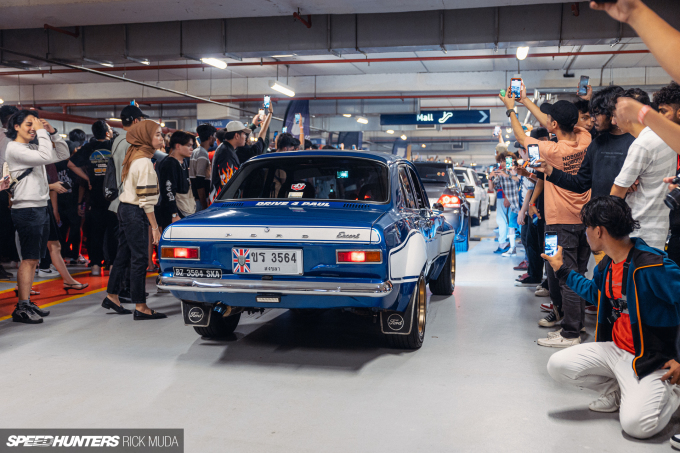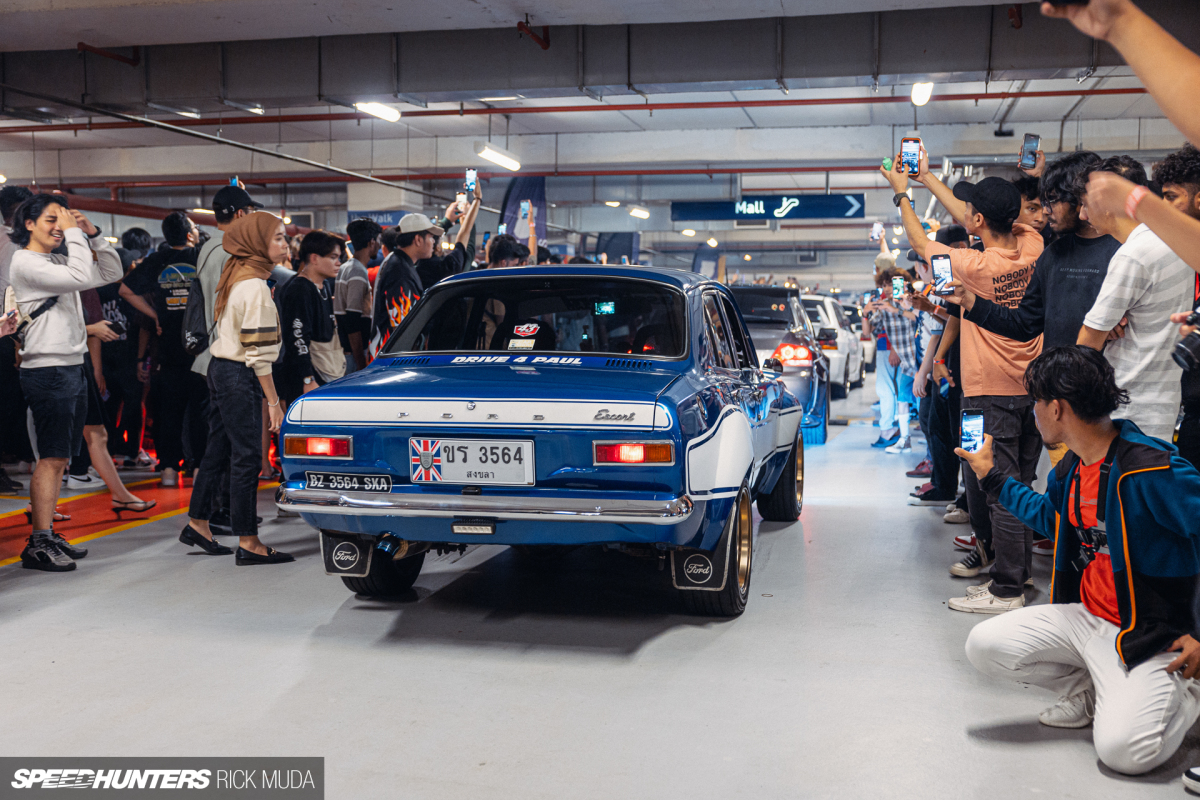 Once again, Retro Havoc exceeded my expectations. Alie, Farah and the team really did an amazing job. With a huge number of visitors this year and even support from the Malaysian government, Retro Havoc can only grow from here.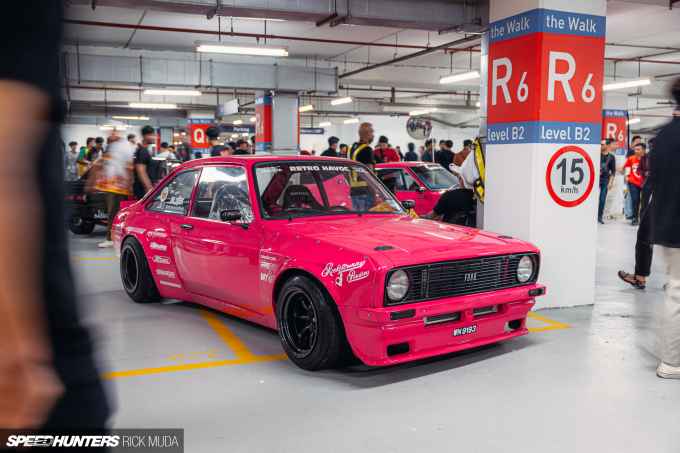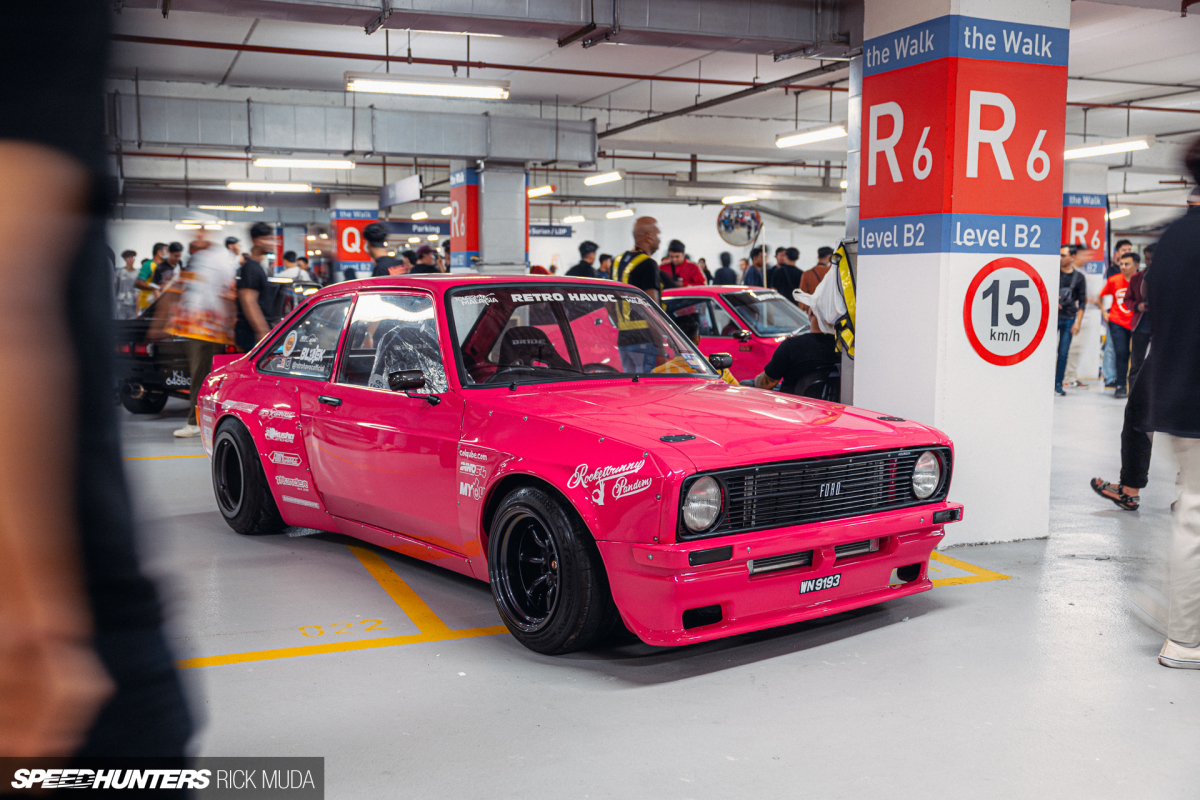 I feel extremely honored to have been a part of it. Retro Havoc 2024 really can't come quick enough!
In the meantime though, there's many more images for your viewing pleasure in the gallery chapter below.
Rick Muda
Instagram: ardskellig
Gallery