Coincidence: a remarkable concurrence of events or circumstances without apparent causal connection.
I find myself constantly busy these days with the never-ending tasks of parental responsibility, leaving just a splash of spare time to tinker with Project Rough (which is overdue for an update). I haven't had much time for actual Speedhunting, and because of that I rarely head out with my camera equipment.
On a recent trip up to Tokyo I had no reason to bring my camera along, but I did so anyway. I'm really glad I did.
My camera never left its bag while I was in Japan's capital, and as I left the metropolis around midnight I thought it would stay that way. My plan was to drive straight home with no stops along the way.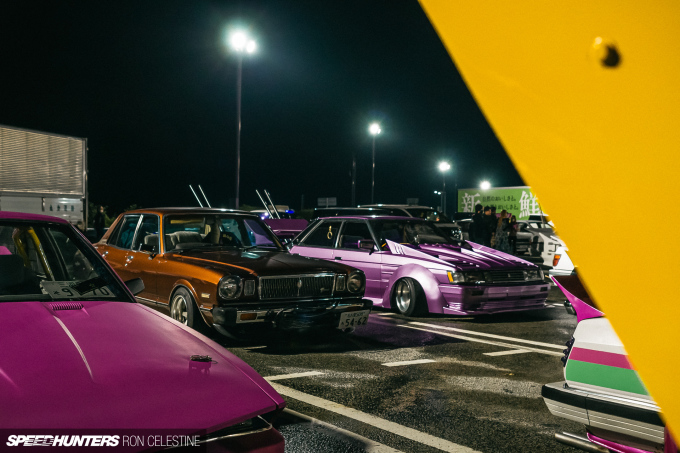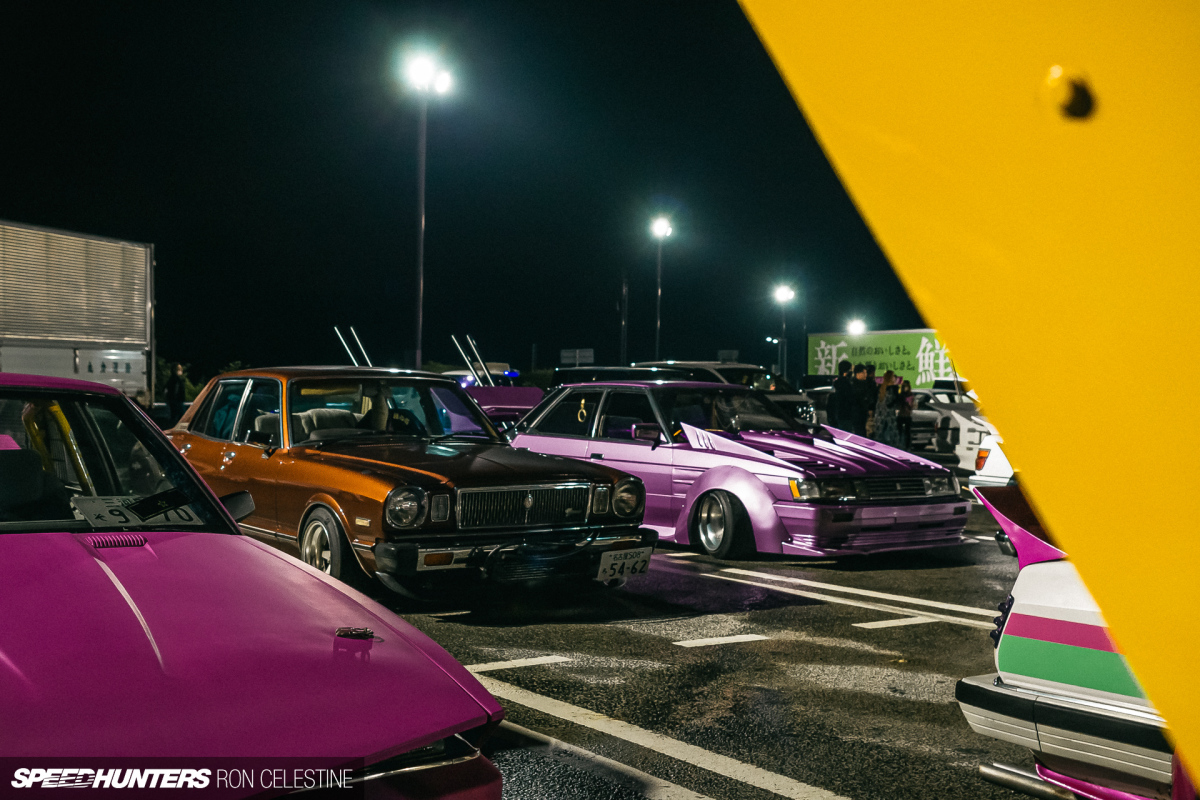 My bladder, however, had other ideas. The Dangozaka Service Area – one of the larger service areas on the Chuo Expressway – would be my saviour.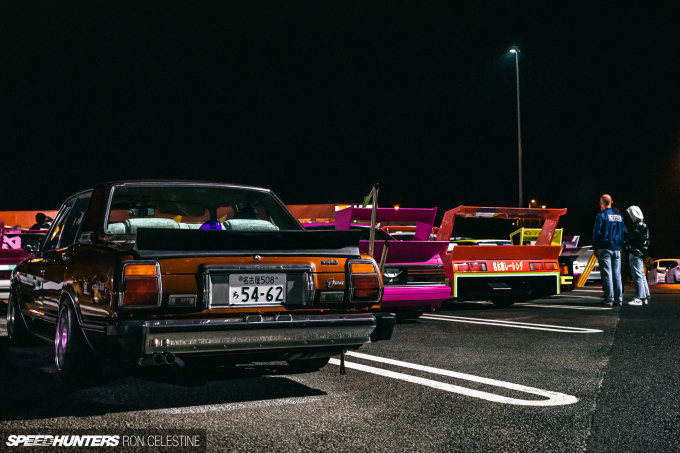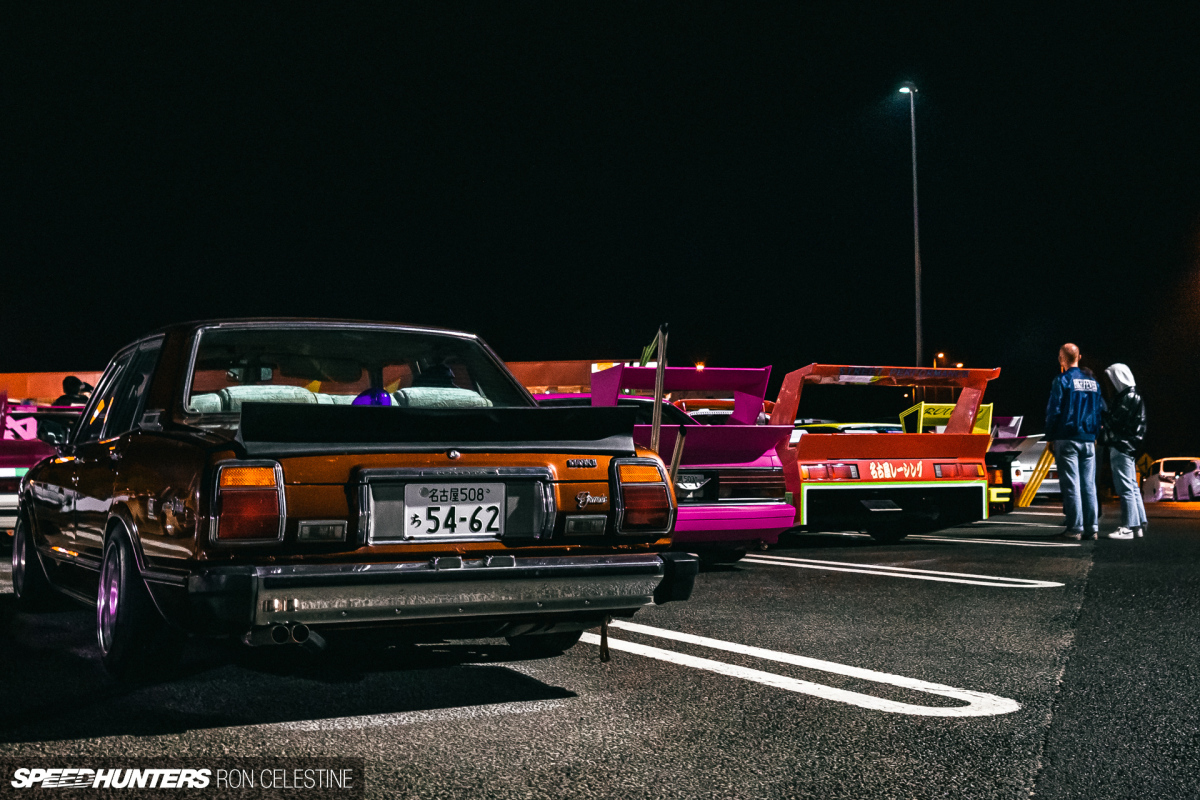 As I approached the entrance, I spotted what appeared to be someone sitting in a kei van with their smartphone out filming cars coming into the service area. I thought this was a bit odd given it was close to midnight, but I've seen much stranger things in Japan before.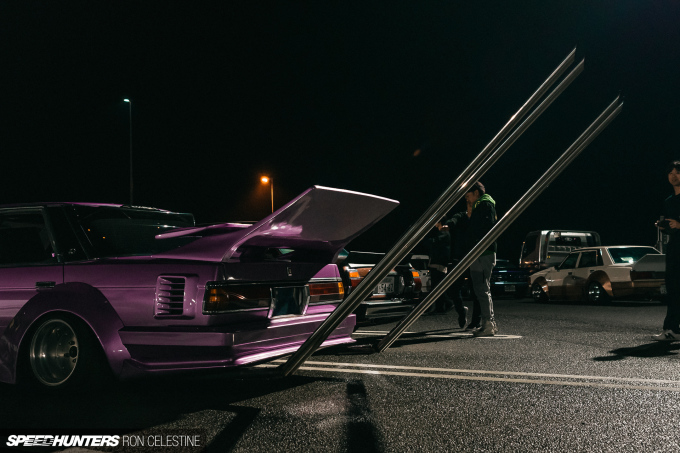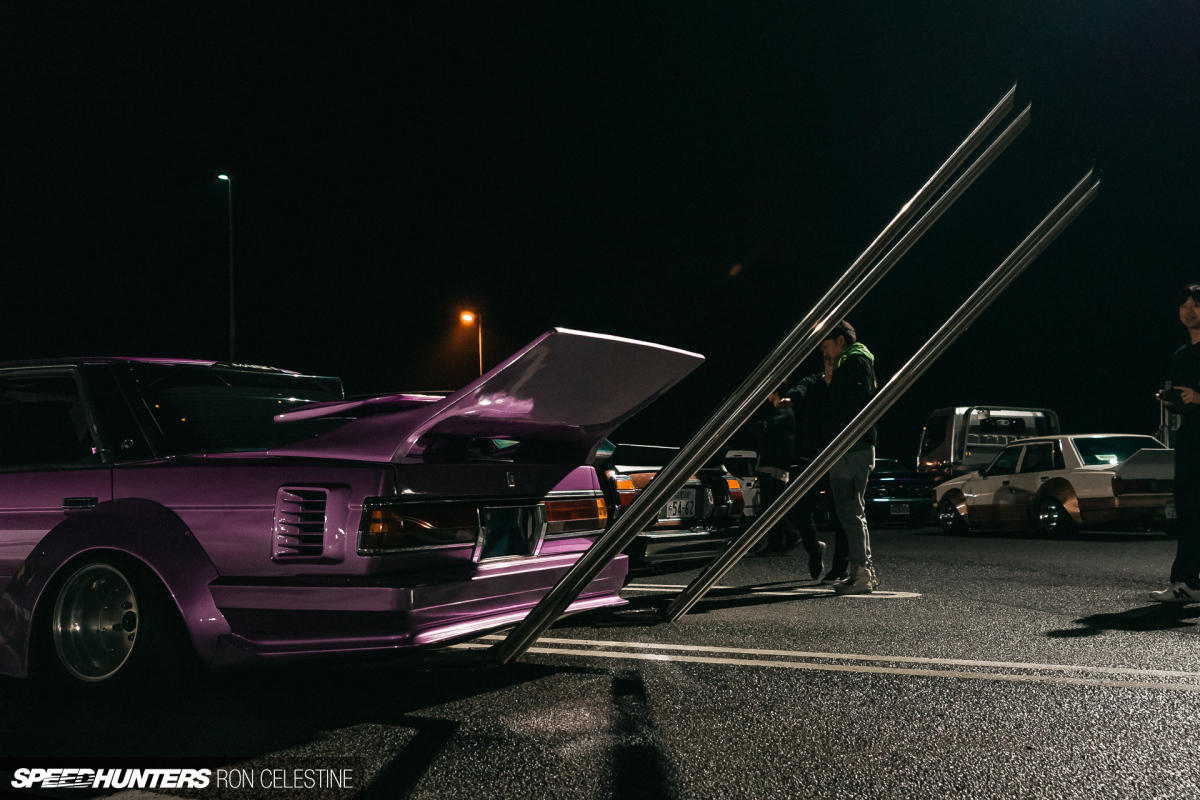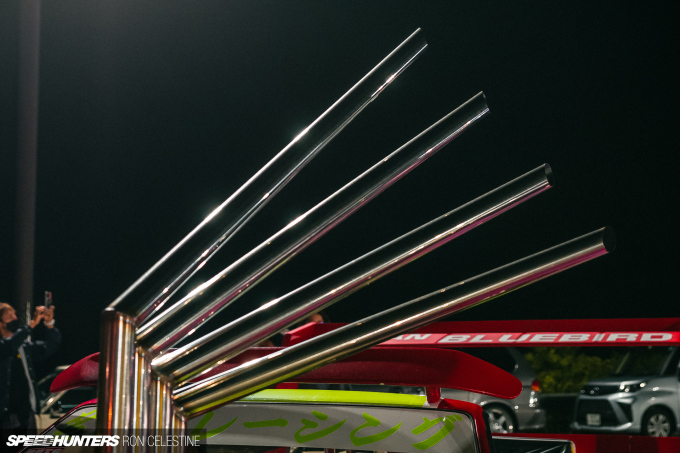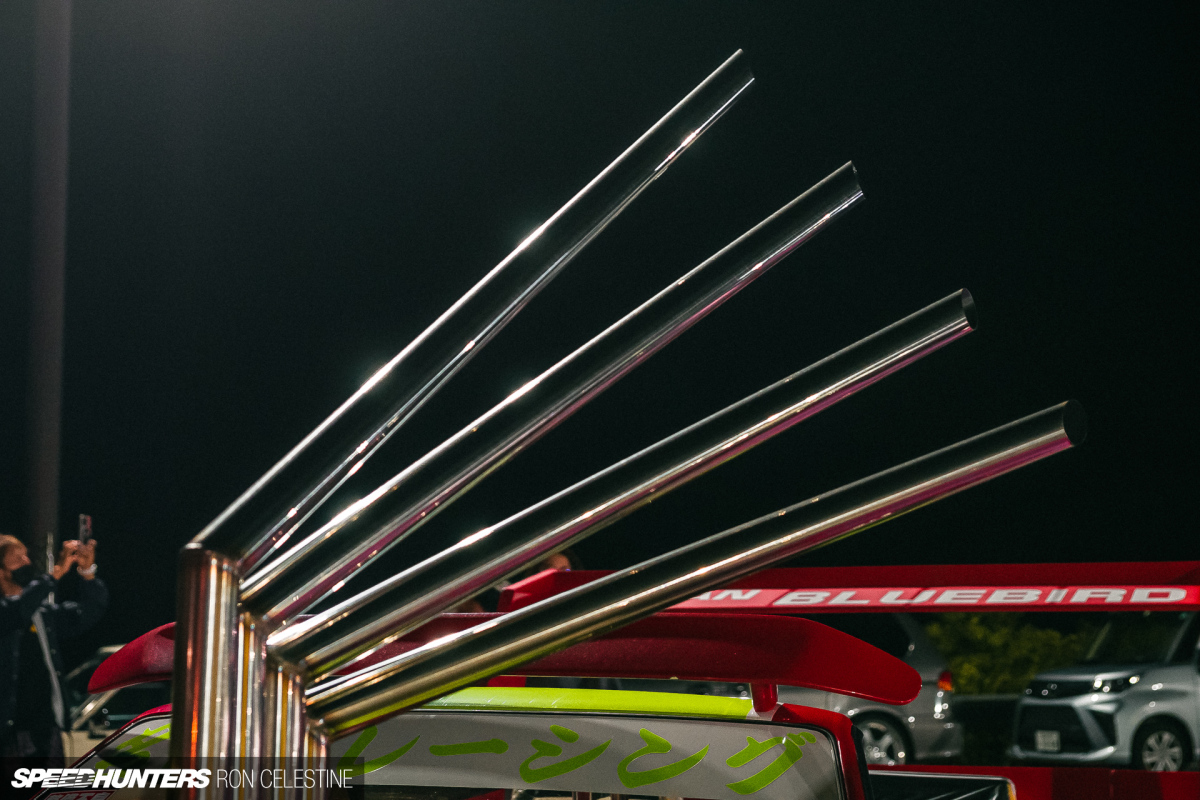 By the time I found a parking space though, it was clear why someone would be filming. The sounds of barely-silenced engines and the sights of takeyari pipes reaching for the sky painted a picture of something I never expected to see on this particular night. But that's Japan for you.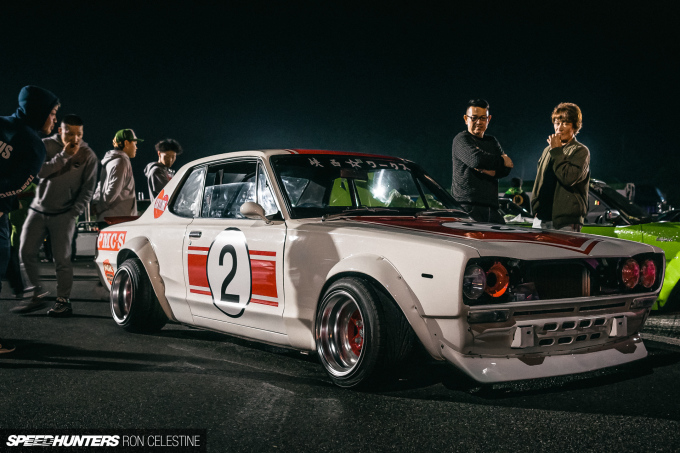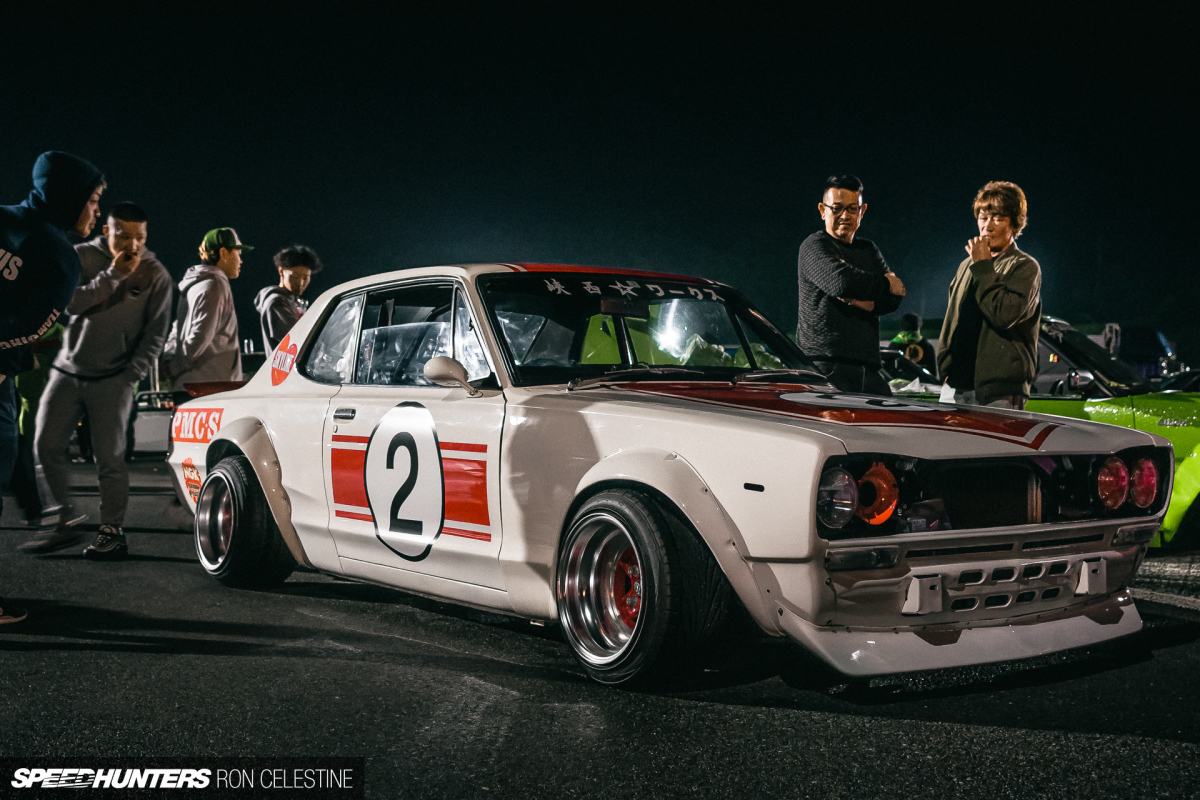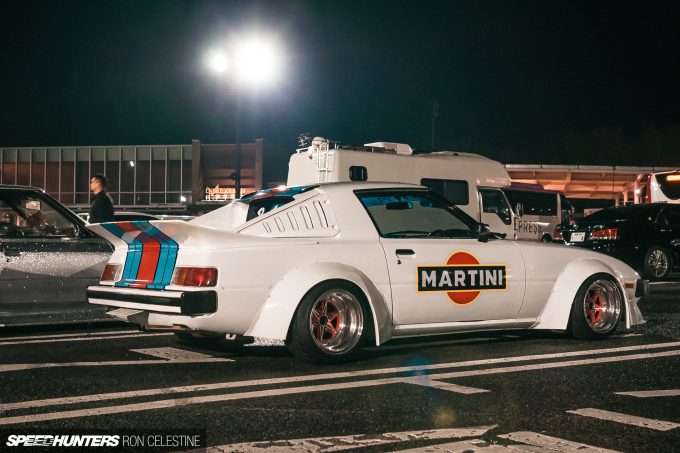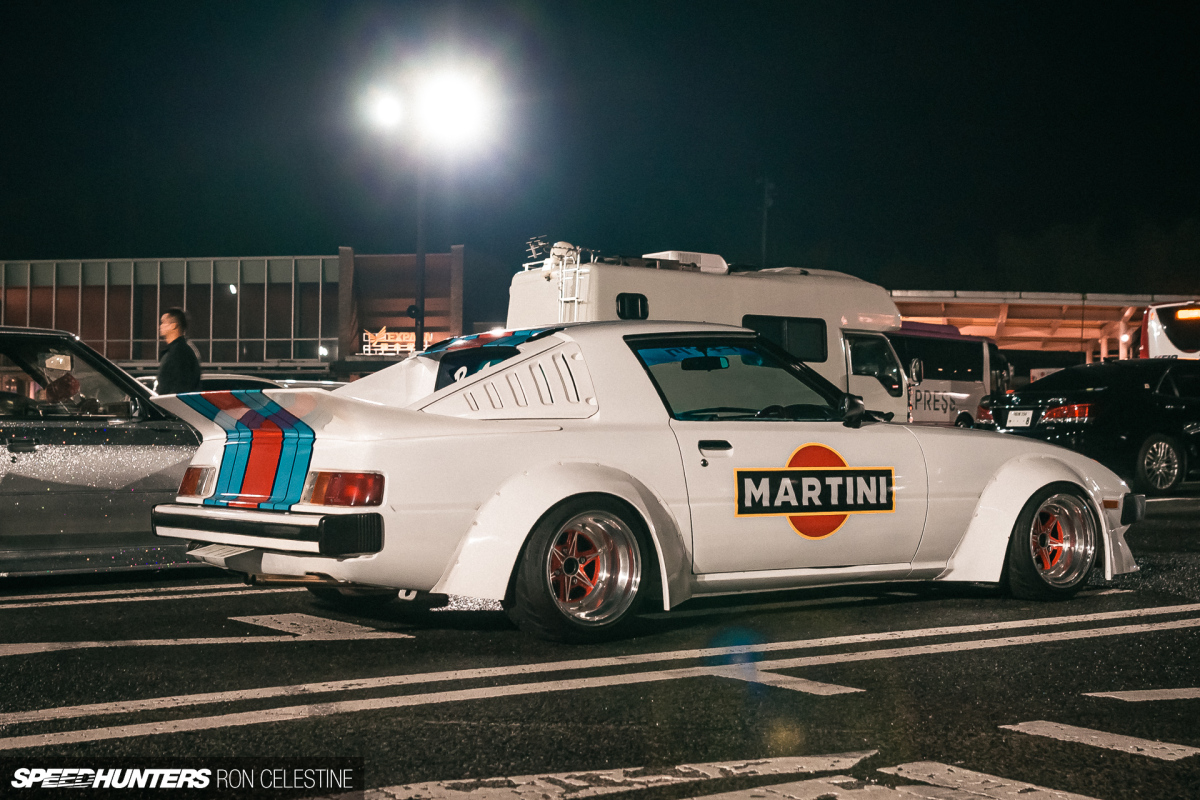 While attempting to blend in with my camera, I bumped into the owner of a Toyota Corona GT that Alec featured earlier this year.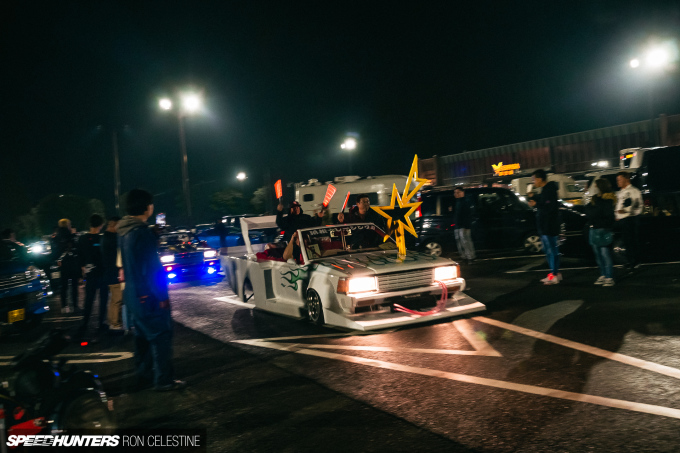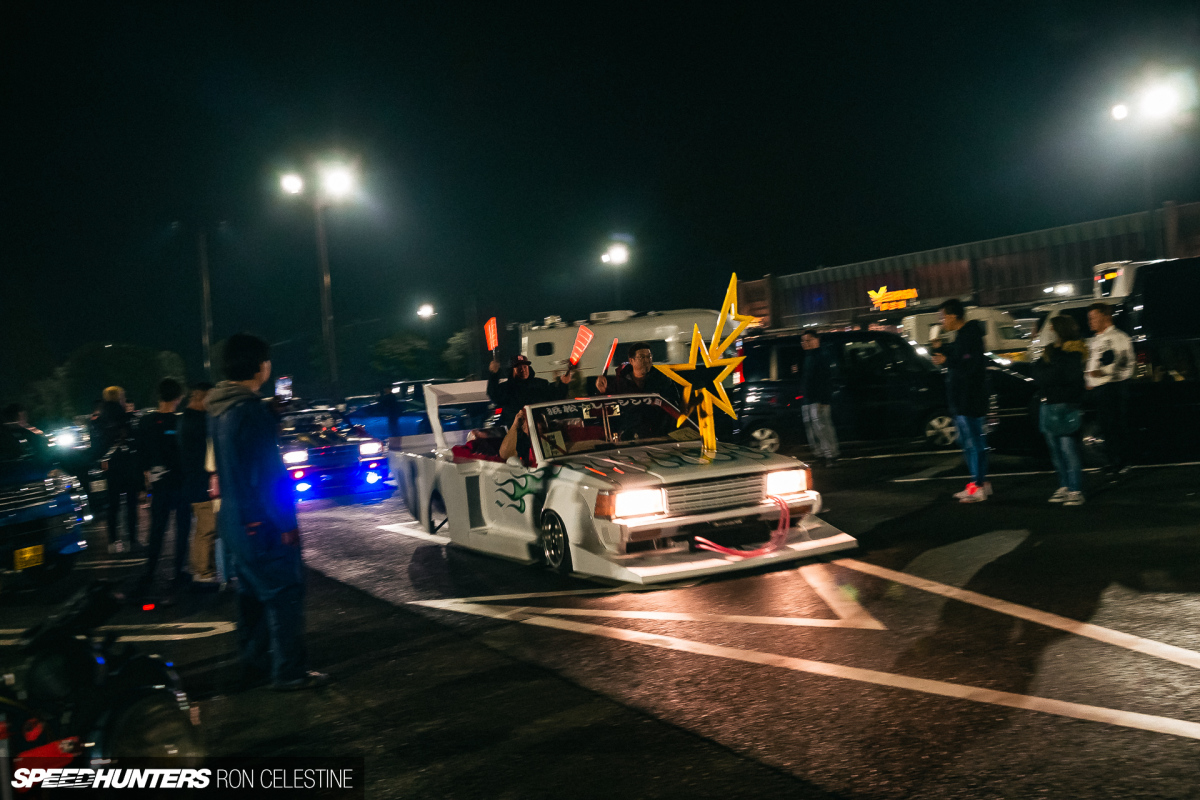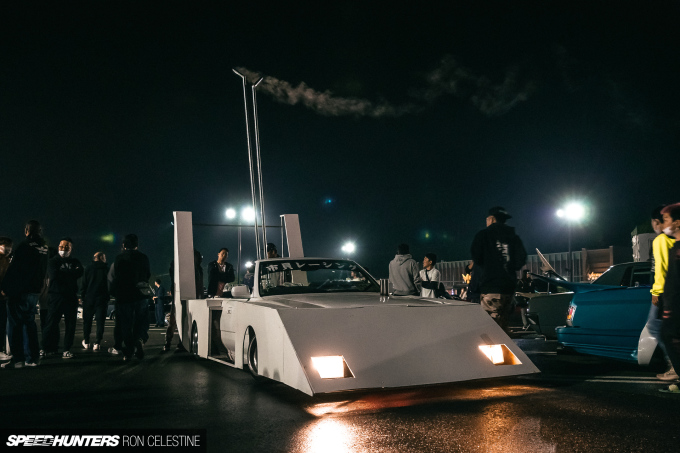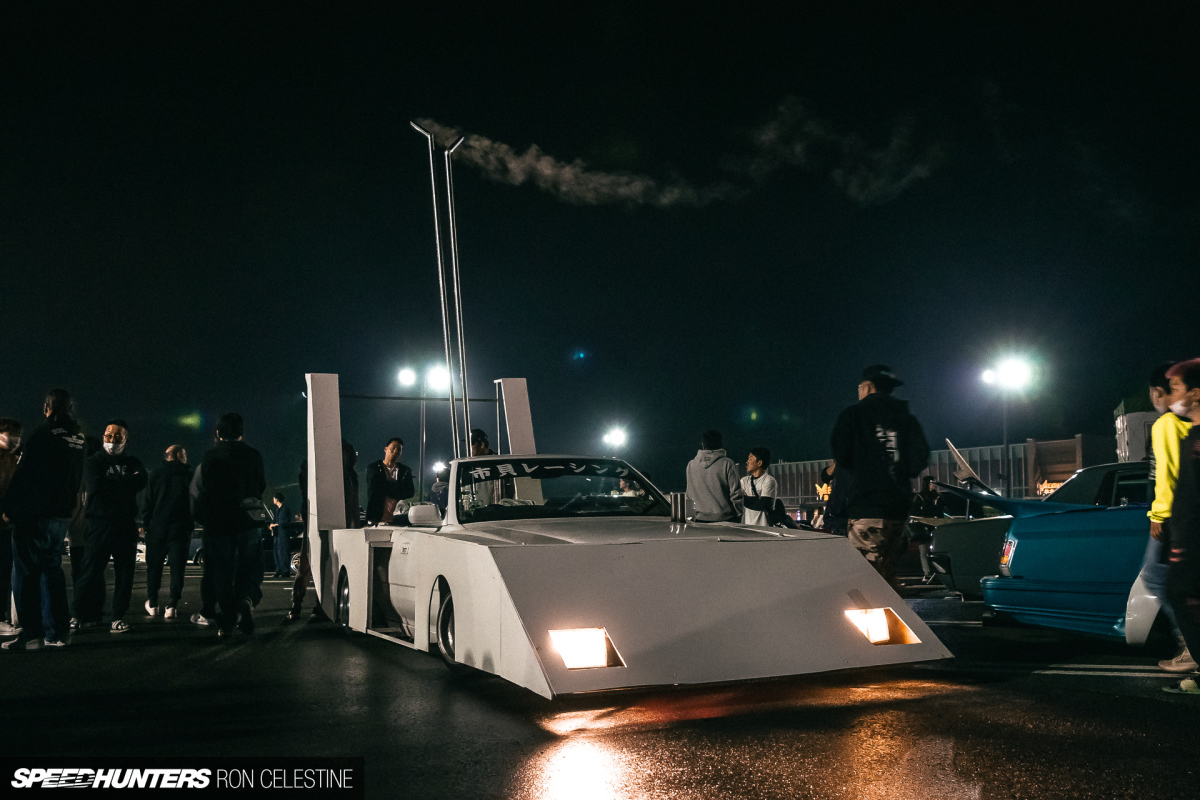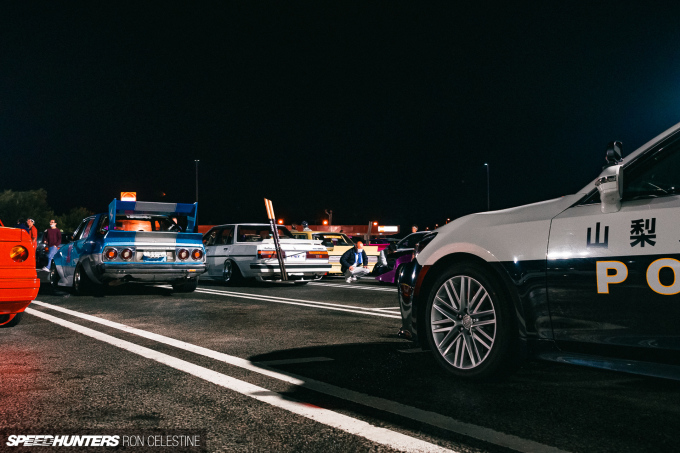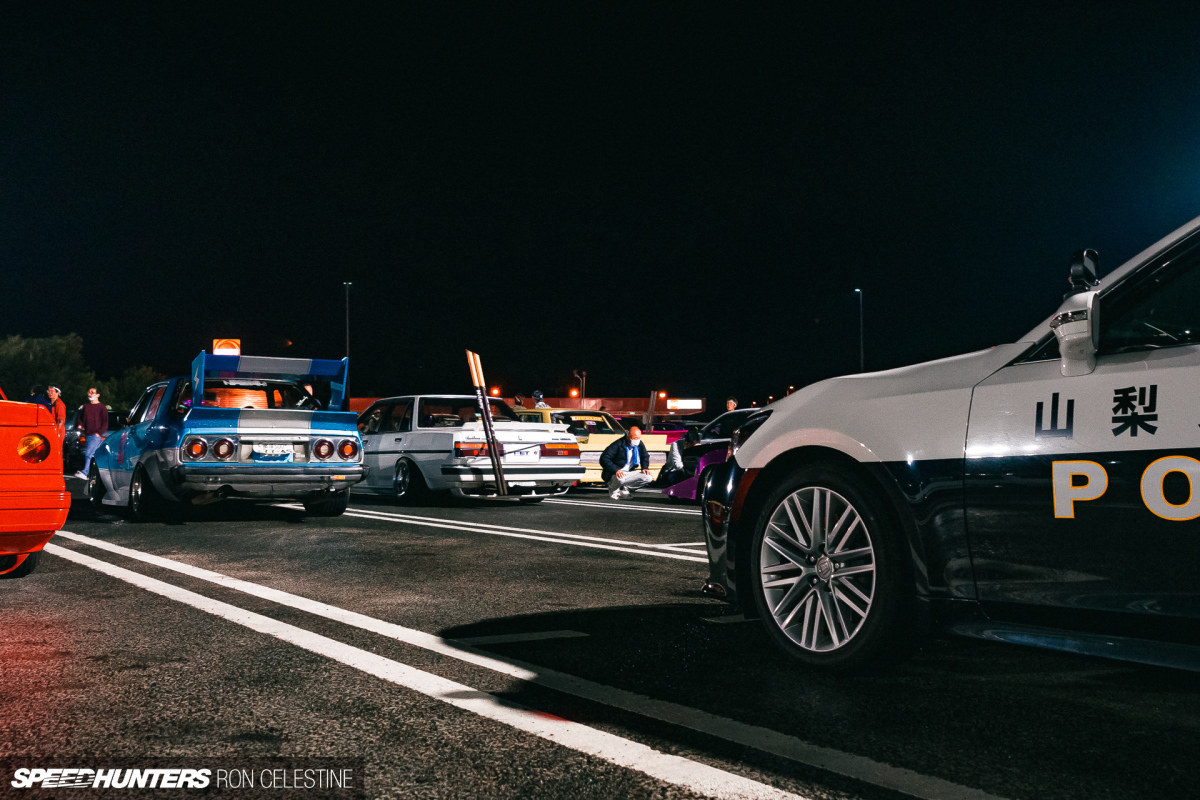 John was happy to fill me in on exactly what was going down – a multi-team cruise event, as it turned out. I had stumbled upon the final leg.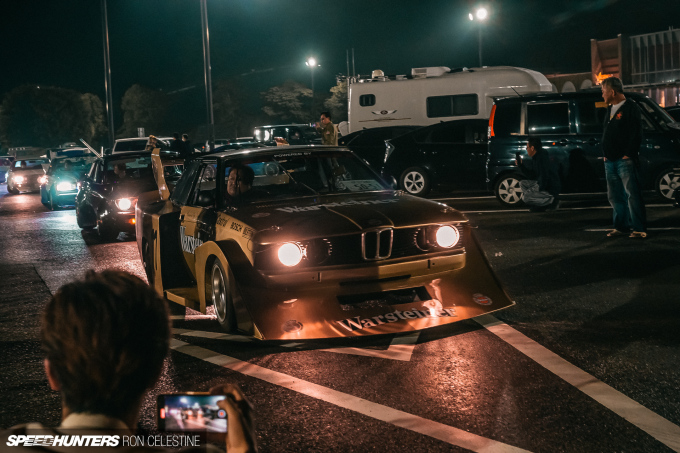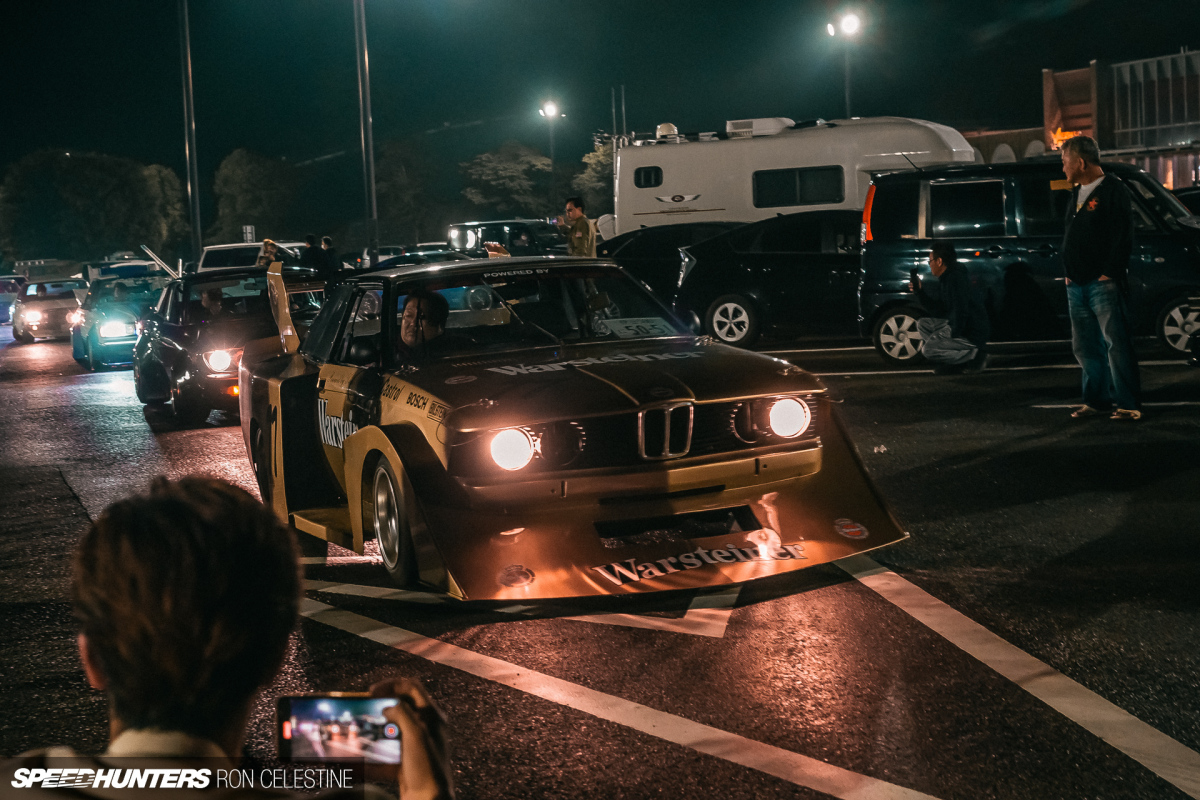 Given there was a police car parked in the distance, with the officers inside seemingly minding their own business, I began to think that this was a sanctioned gathering.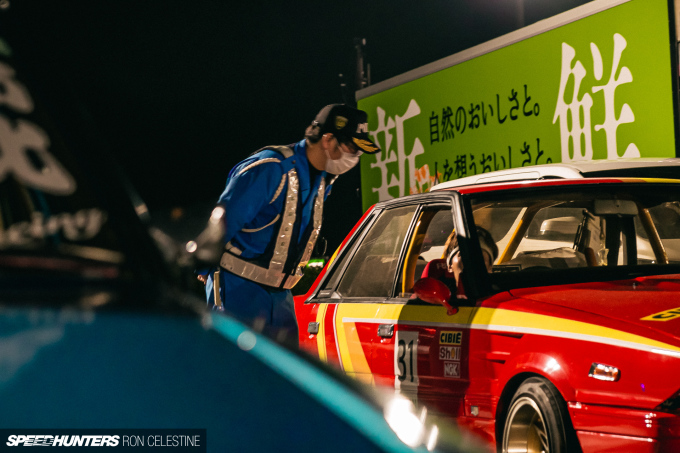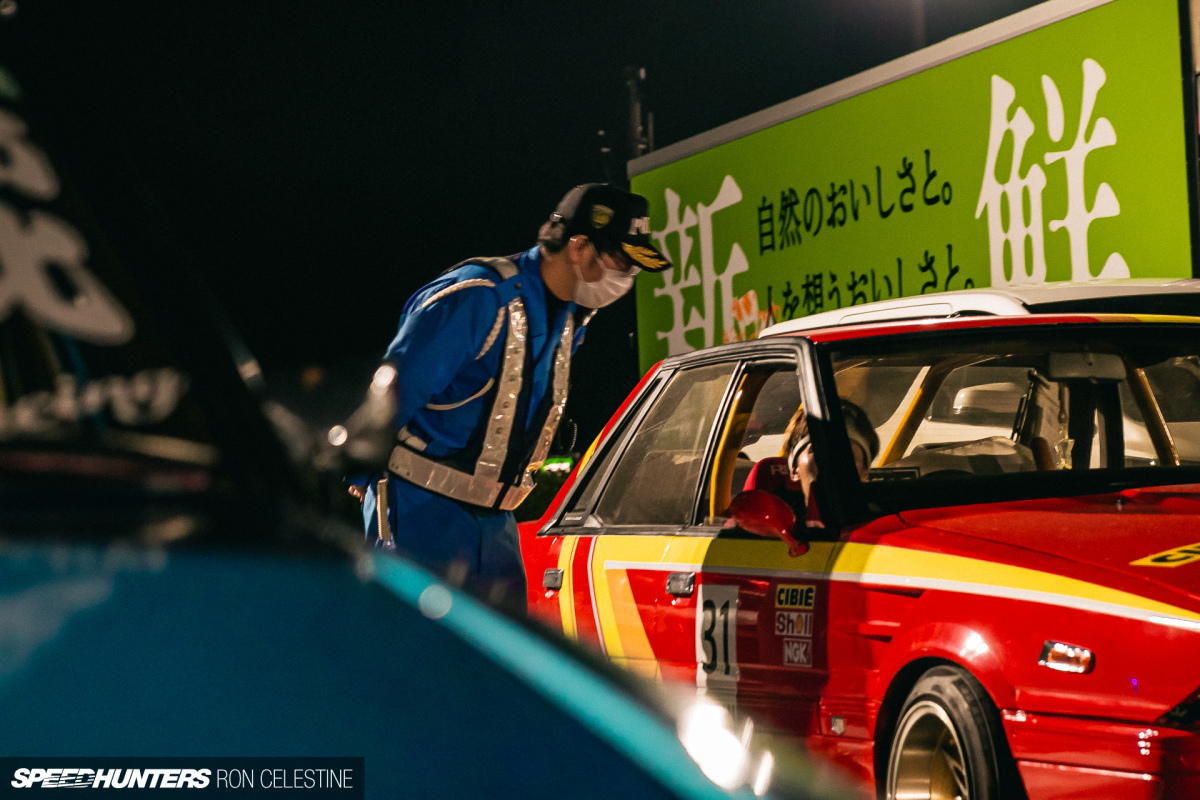 But it was not the case. Every now and then the police emerged from their patrol car and asked people not to park in the spots reserved for large trucks and buses. Never mind all the questionable modifications!
Wandering around, I also met Jon and Astrid, a married couple who build custom cars back in California under the Moonlight Runners banner. The pair have spent years researching and perfecting their craft in order to create authentic kaido racers in North America, and this pilgrimage to Japan provided a great opportunity to experience the local scene firsthand.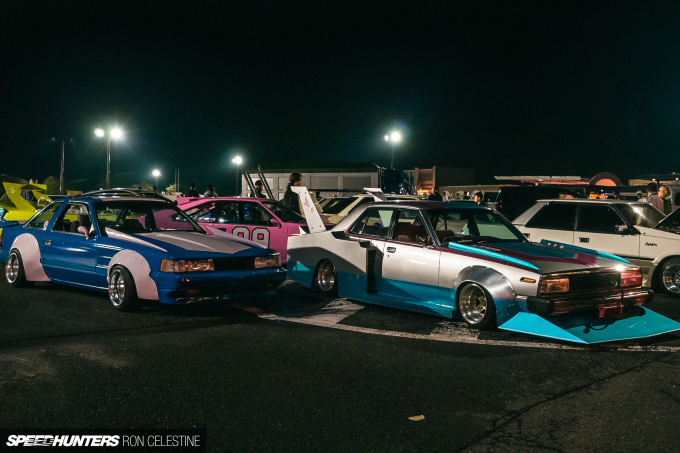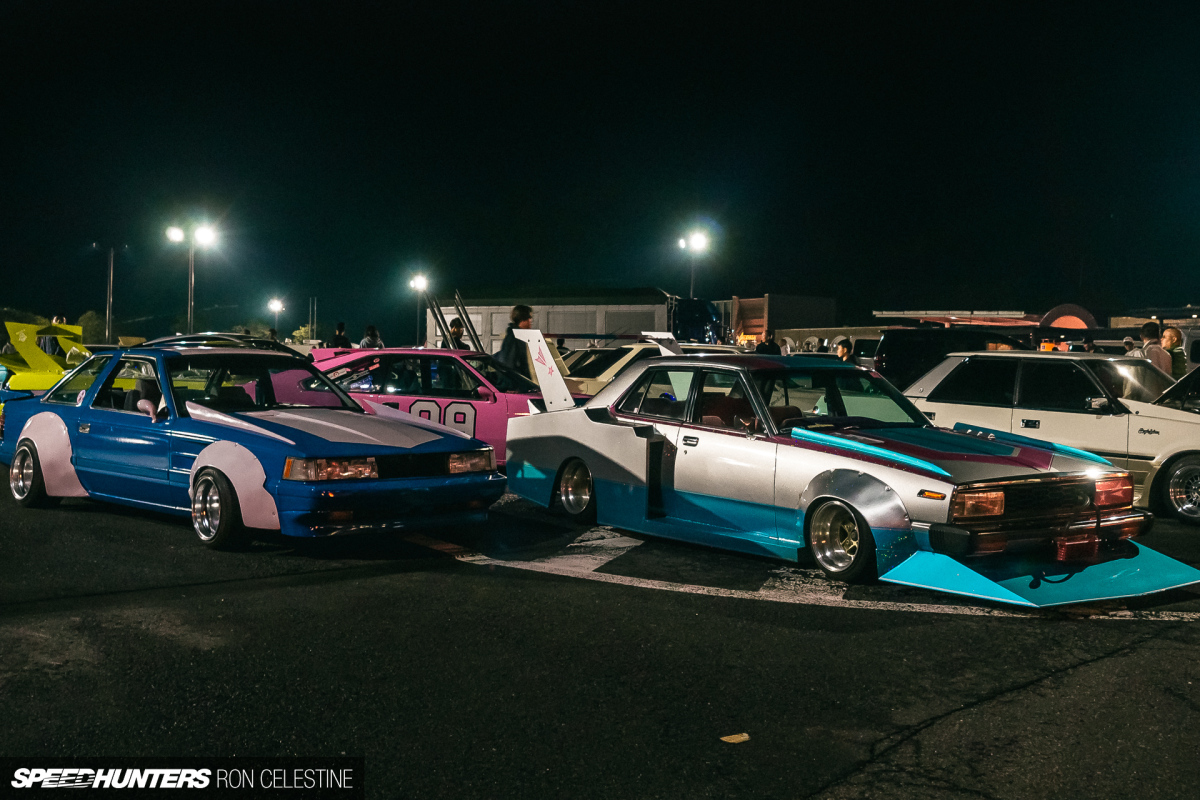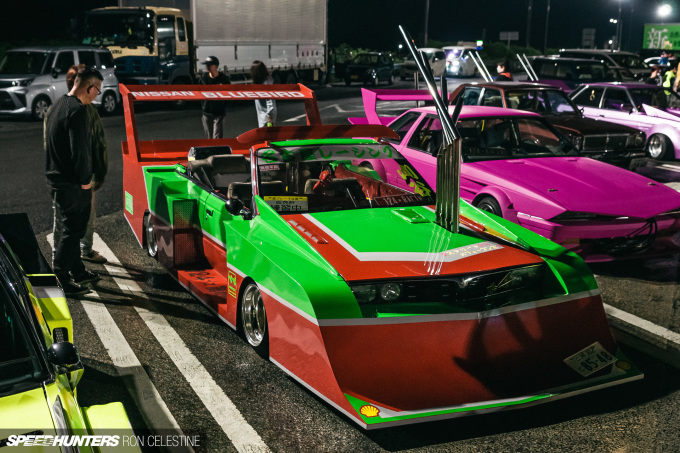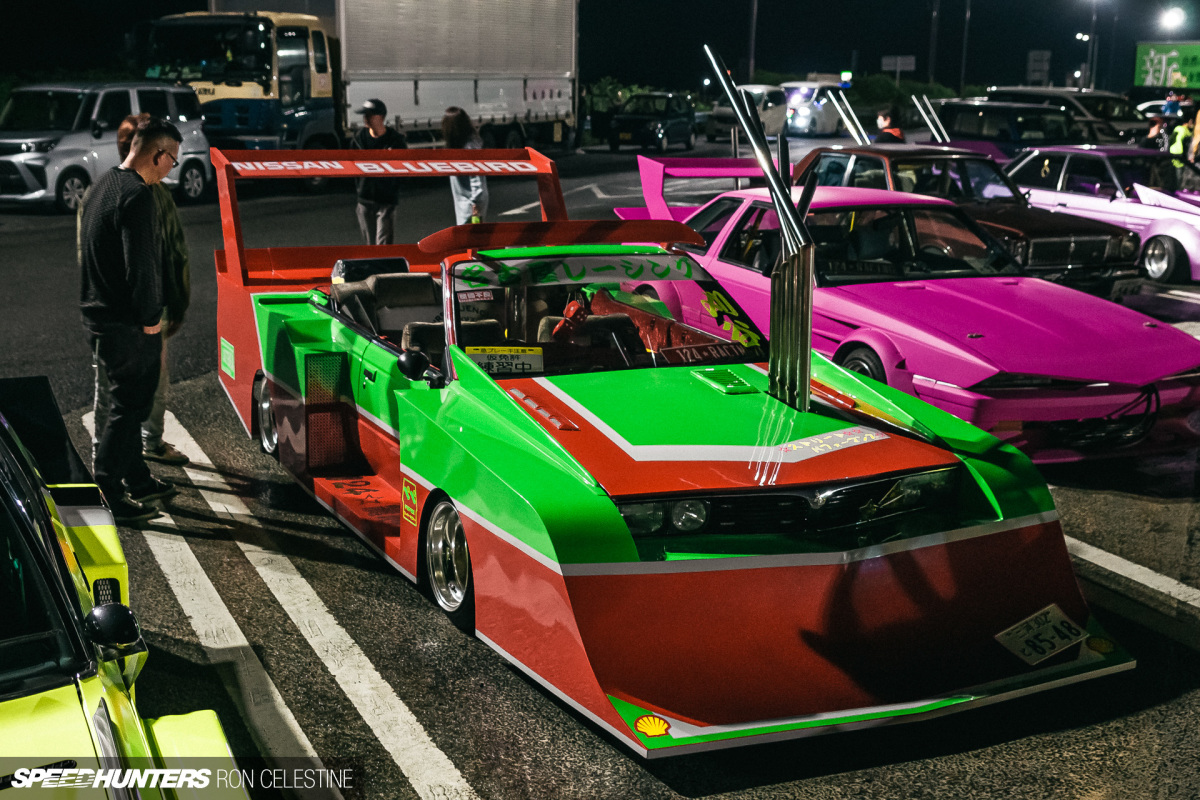 This is a fascinating Japanese automotive subculture, despite not being everyone's cup of tea. It's not particularly mine, if I'm honest.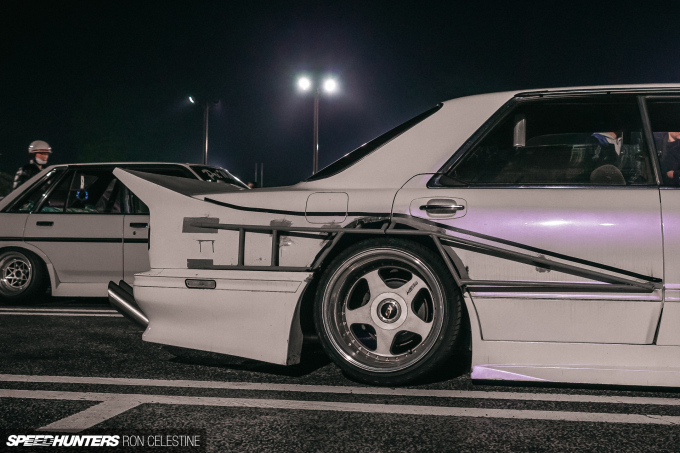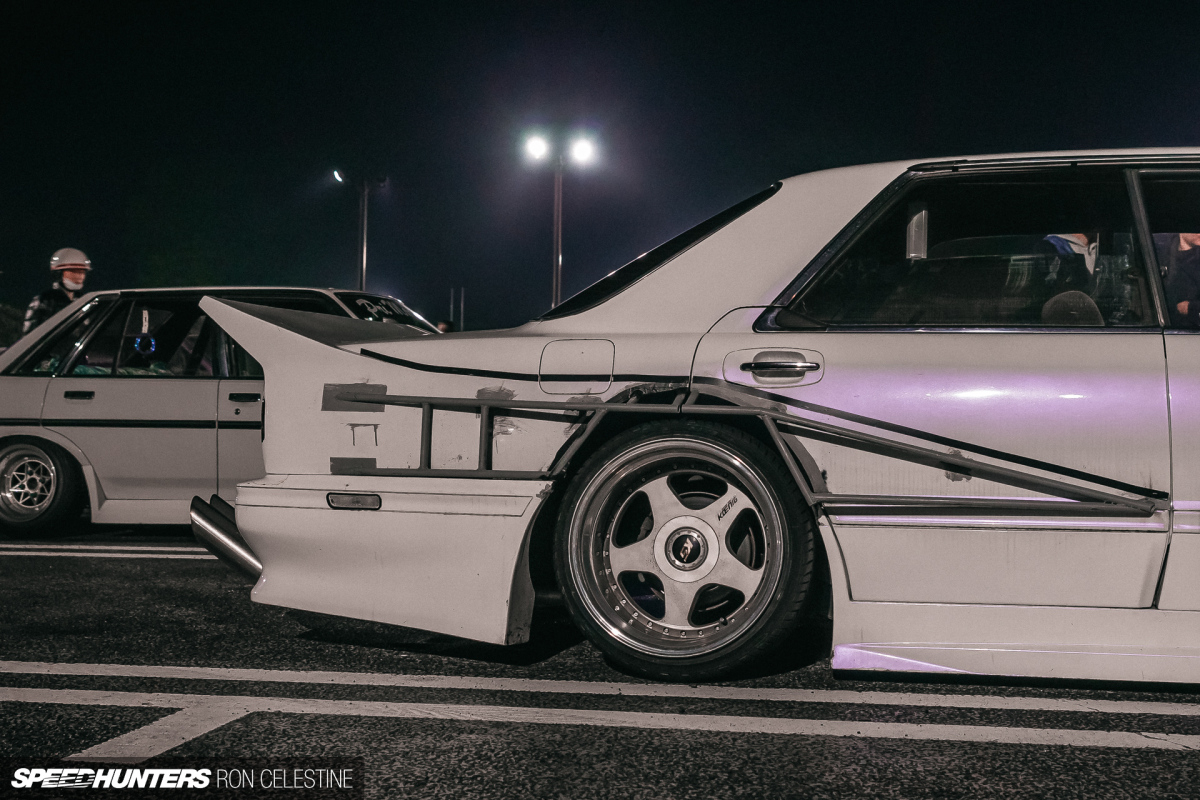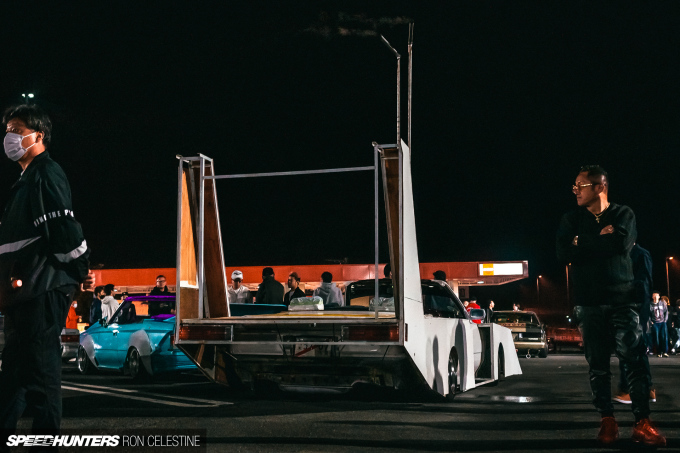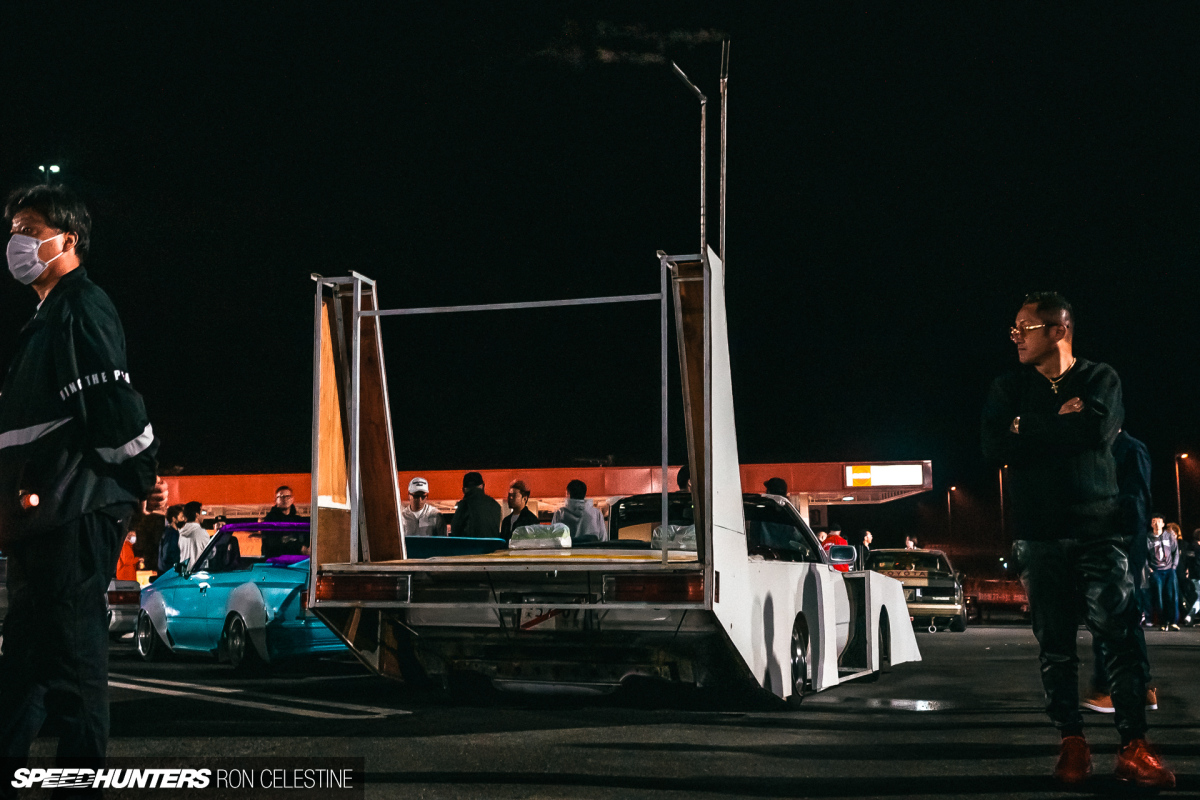 The engineer in me is constantly bemused by some of the modifications, however, this is somewhat the point of these cars. Most people are building kaido racers for themselves, purely for the joy of it. They aren't doing it with their serious glasses on.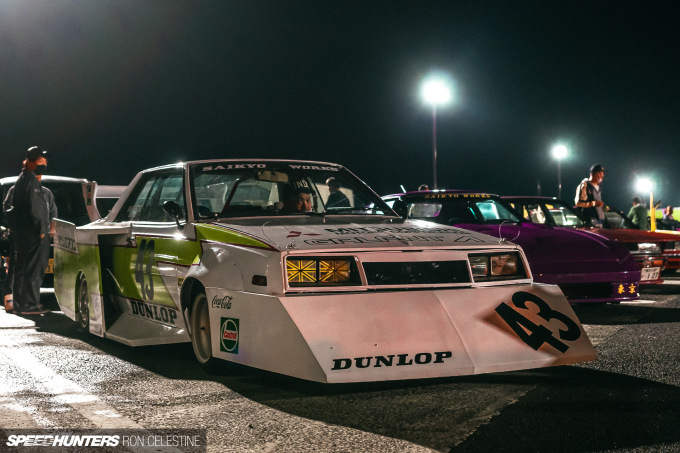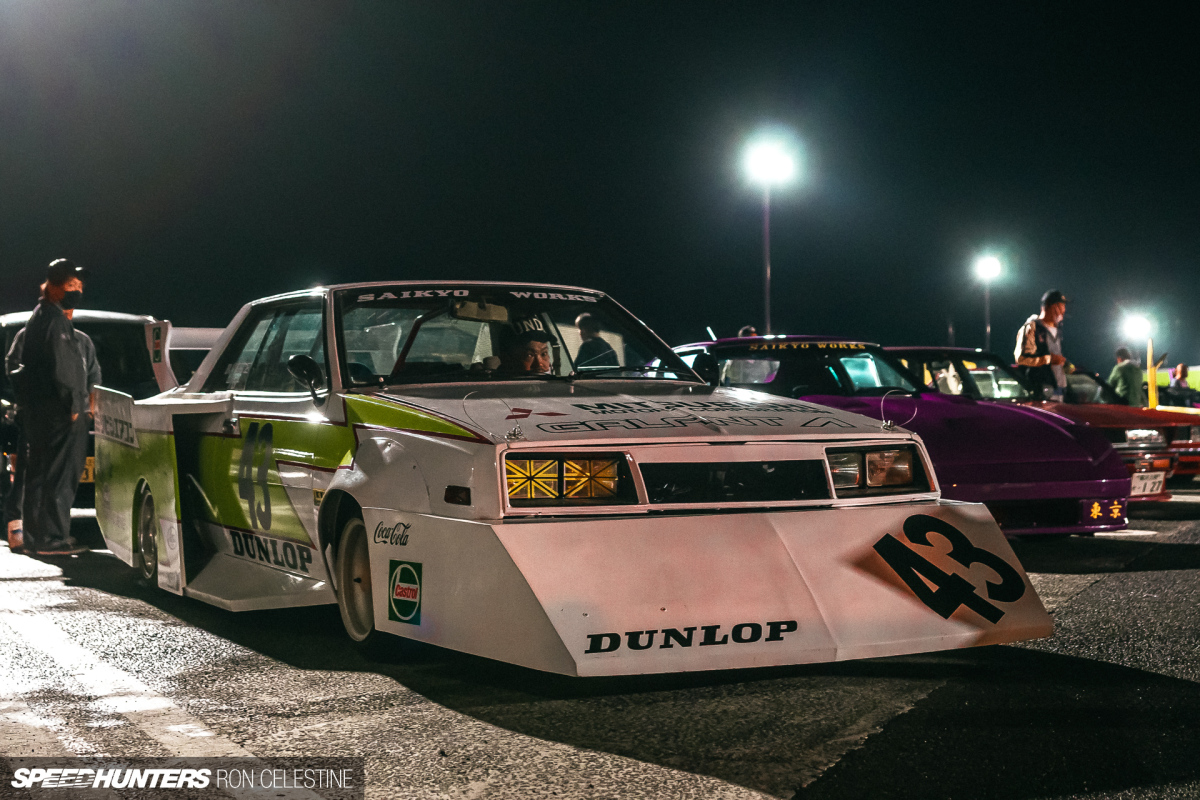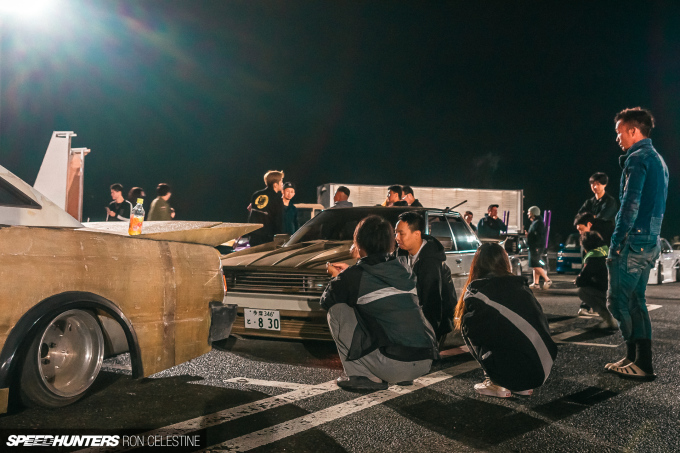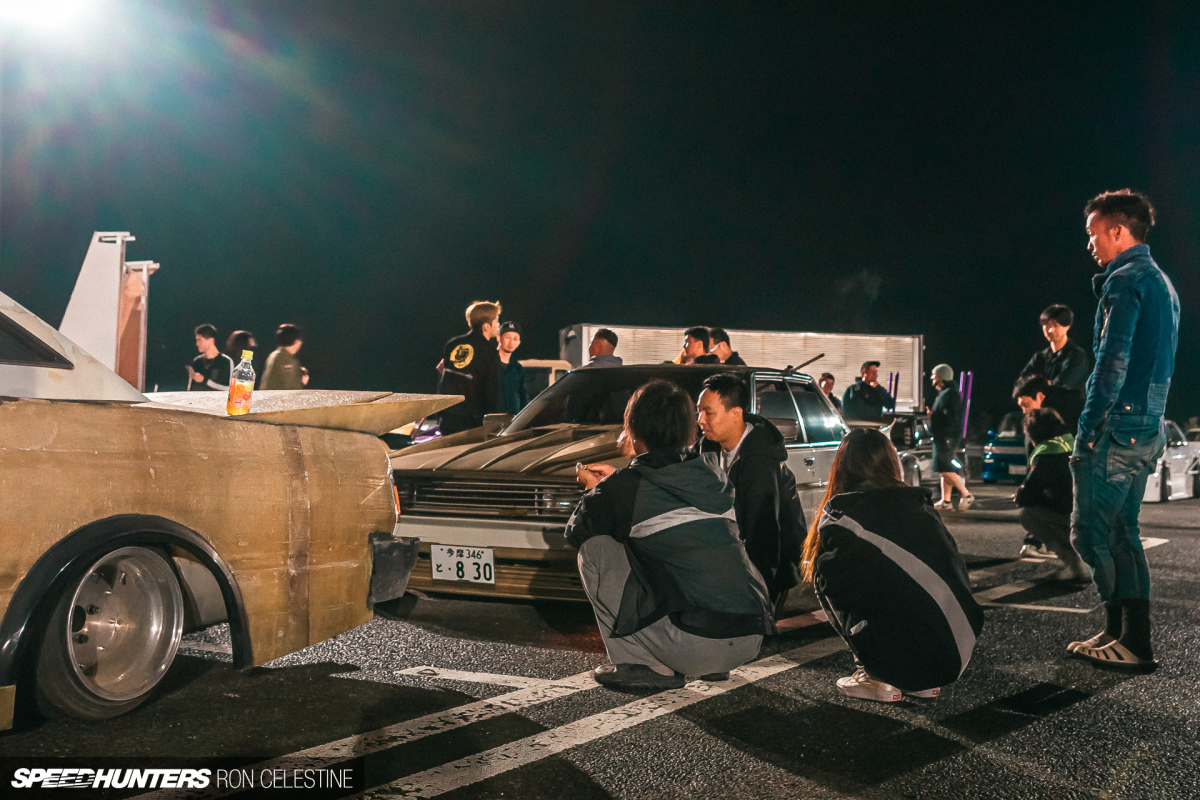 Kaido racers can be rough around the edges, and that's totally cool.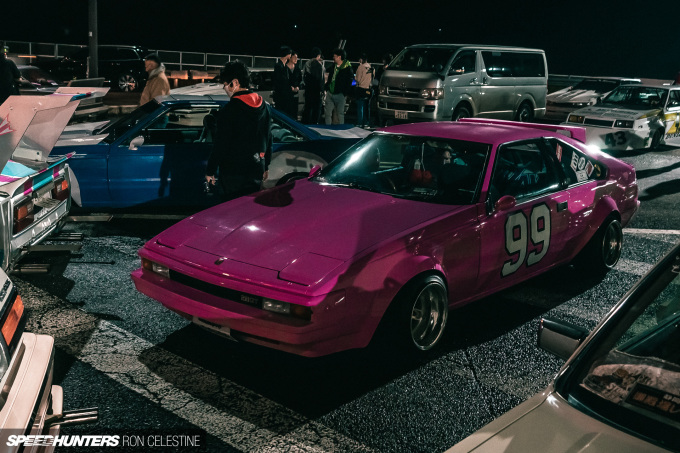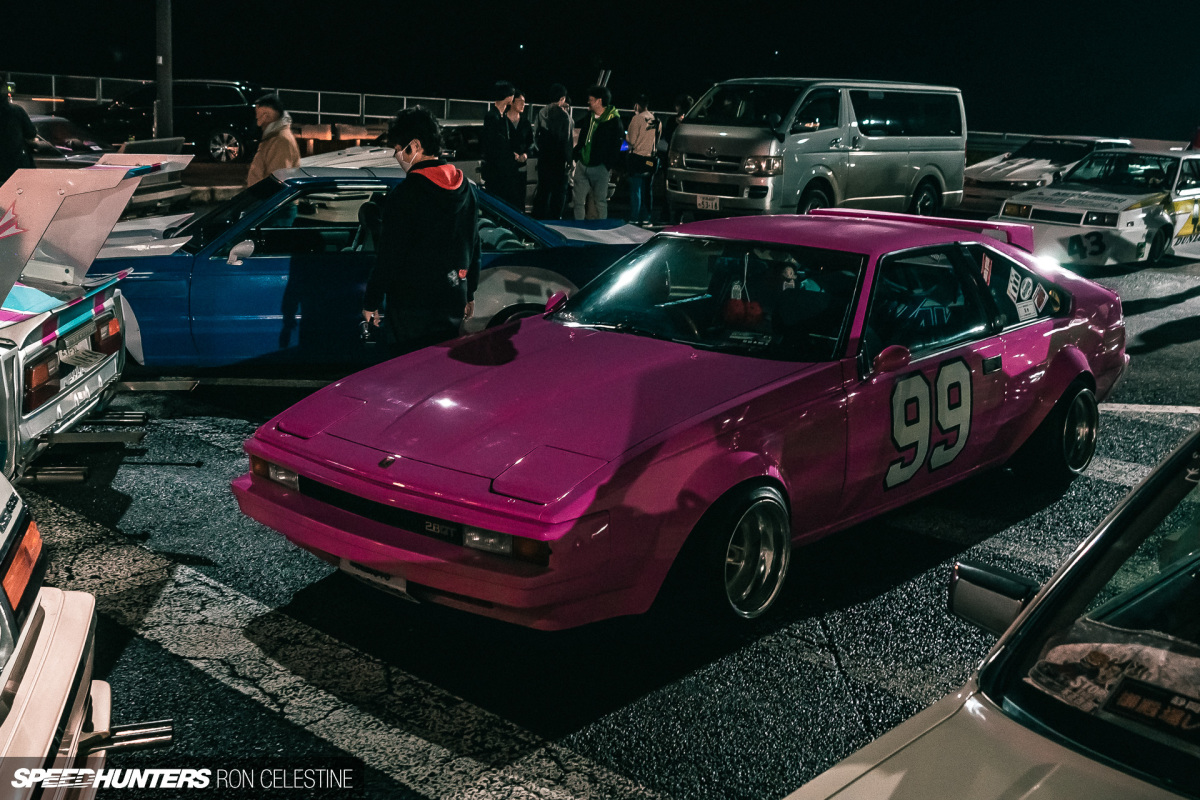 On the flip side, some people go way above and beyond. You might have spotted an BMW E21 earlier on in this story. Well, it's not actually a BMW at all; it started life as a KE70 Toyota Corolla.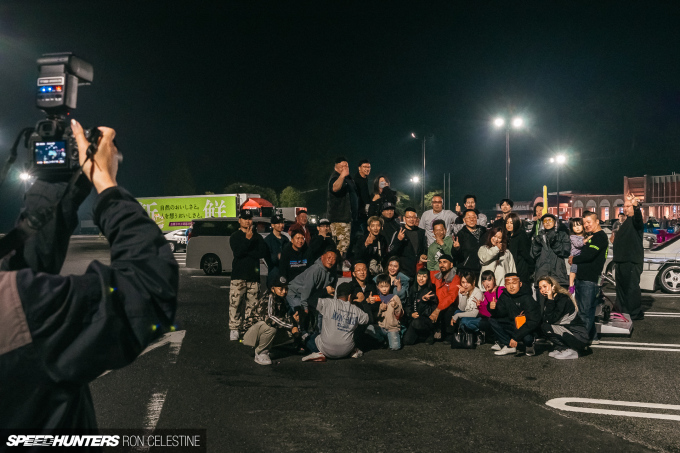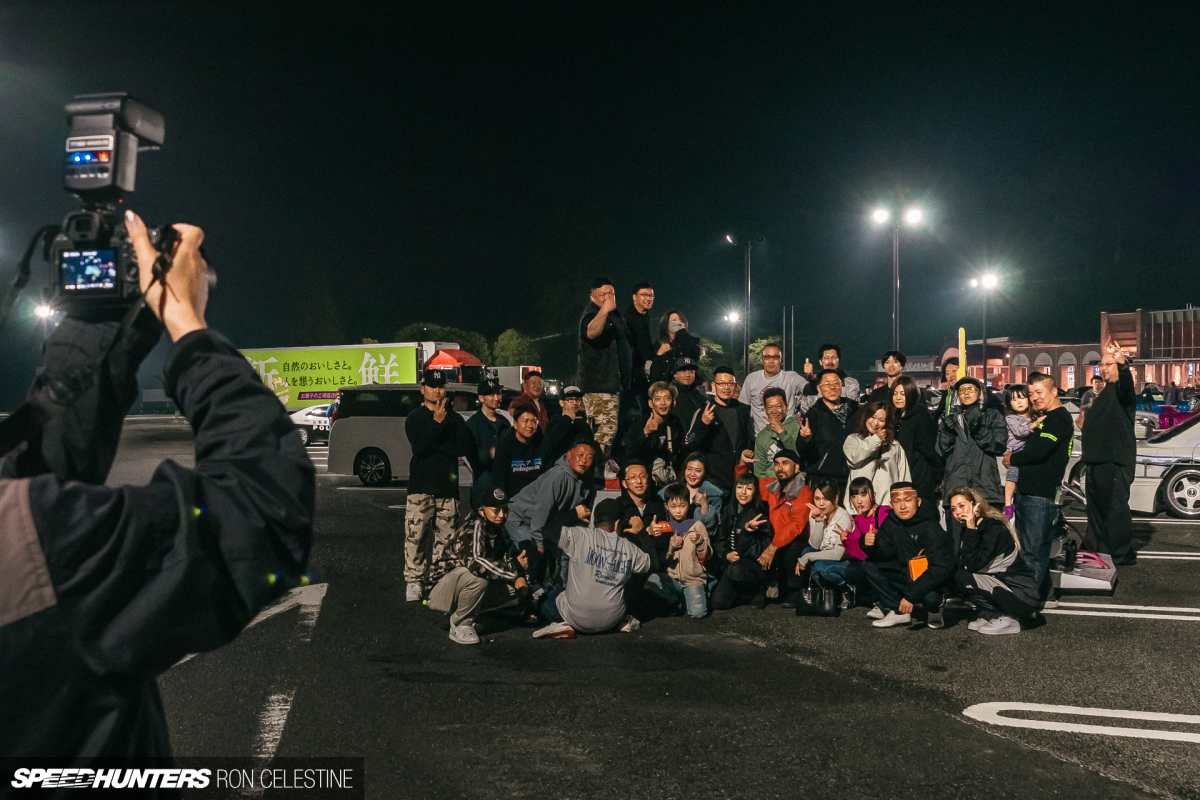 At the end of the day, this subculture is all about having fun and sharing that experience with your kaido racer family. This is something I can genuinely get behind, even if things are a little chaotic at times.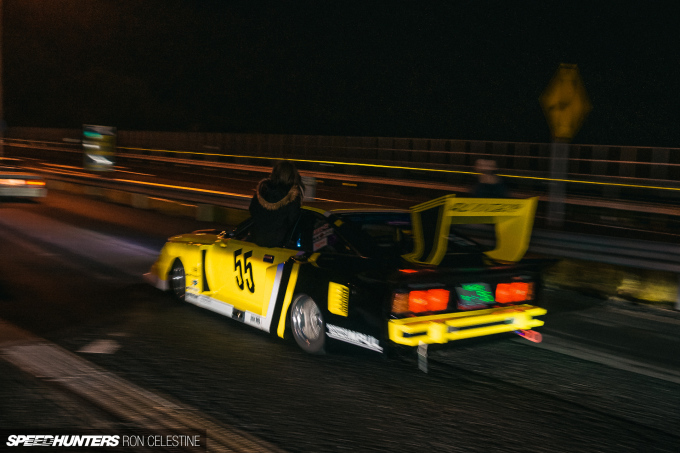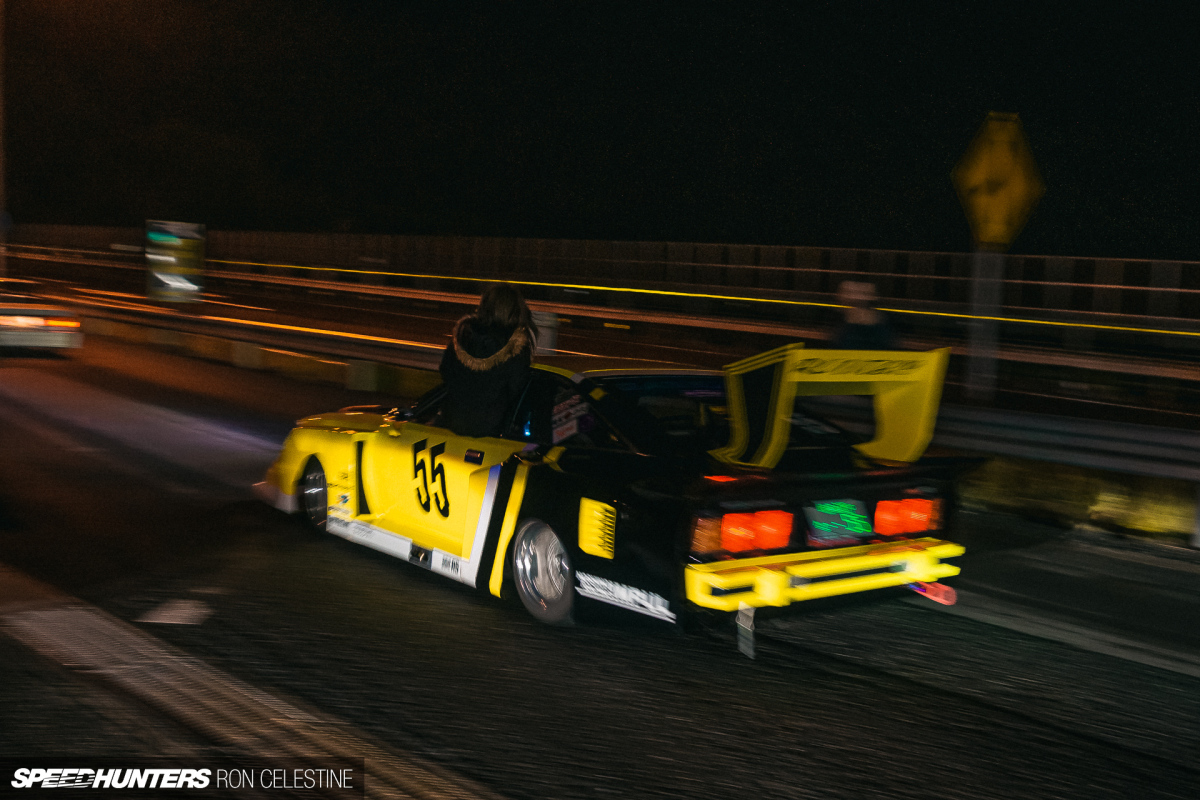 I think I better start bringing my camera with me everywhere I go. You know, just in case…
Ron Celestine
Instagram: celestinephotography